The design team at Gaggenau has been busy. Recently, the team has relentlessly focused on further development of their already world class cooling culture. Combining revolutionary technology and uncompromising design, Gaggenau has offered exact degree cooling technology that leaves nothing to chance, and nothing to be desires.
Impressive features and high-quality materials ensure that everything from vegetables to cheese to wine is stored exactly as it should be – not only ensuring your brie or sparkling white wine preserve their flavor, they'll stay fresher and healthier for longer. The hero of the Vario range, the cooling 400 series, has now expanded to a commercially available Vario cooling 200 series range perfect for developments, renovations and the design aficionados.
The Vario 200 series fridge-freezers, refrigerators and freezers offer generous internal space with up to four separate climate zones within the space, along with a fresh cooling drawer and frost-free freezer compartments. These are appliances that fit into a standard size, but offer extraordinary capability.
Vario fridge-freezer combination 200 series (RB 287 503)
The enlarged interior of the fridge-freezer, with a net volume of 259 litres, offers ample space for all manner of ingredients. All shelves offer maximum depth and are fully extendable. The drawers are smooth running and it boasts a cushioned closing system… this is the ultimate integrated fridge-freezer that can still be neatly concealed behind your designer kitchen cabinetry.
Vario refrigerator 200 series (RC 289 503)
The refrigerator offers three climate zones, including an extra-large fresh cooling zone close to 0°C. Thanks to the innovative design, maximum utilisation of space is achieved. Dynamic cold air distribution ensures precise, constant temperatures throughout. Paired with our Vario freezer 200 series, a seamless side-by-side integrated solution for your family is achieved, one that seamlessly matches your kitchen design.
Vario freezer 200 series (RF 287 503)
This freezer offers all the conveniences of modern refrigerated storage. The large 212 litres net volume compartment and five freezer drawers provide ample space for all manner of ingredients. Other impressive functions include: electronic temperature regulation from -16 °C to -24 °C, no-frost technology, fast freezing and low energy consumption of only 243 kWh a year.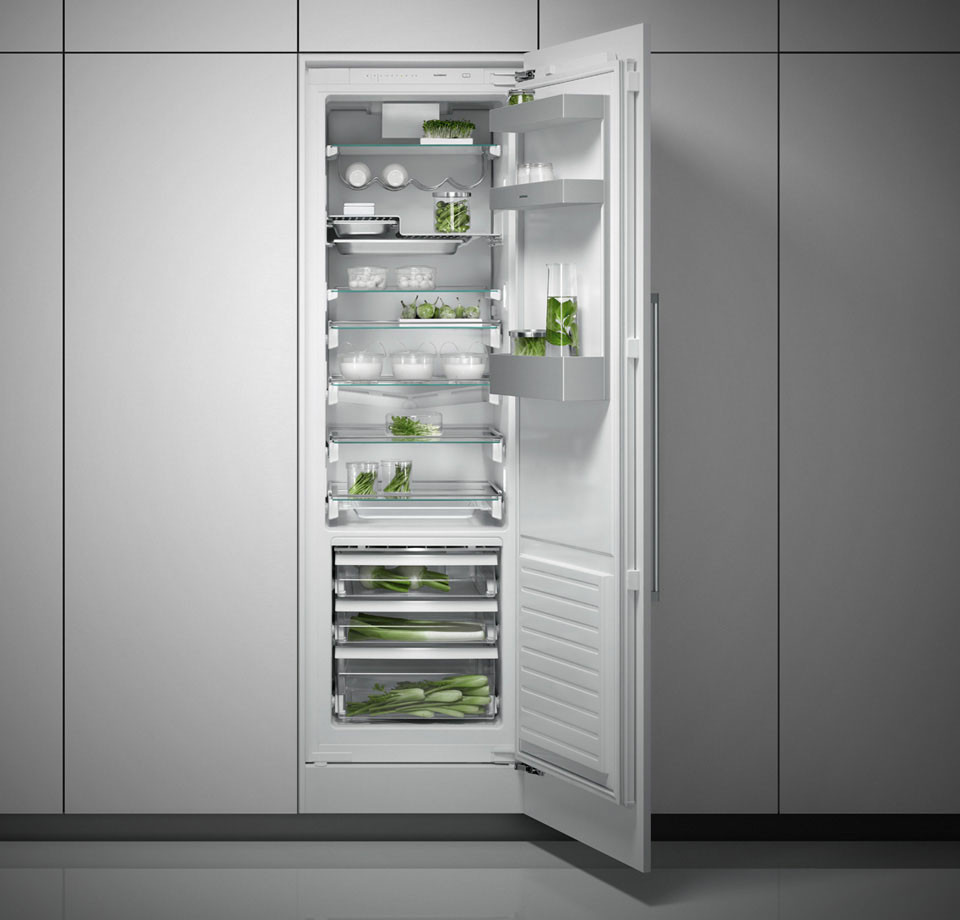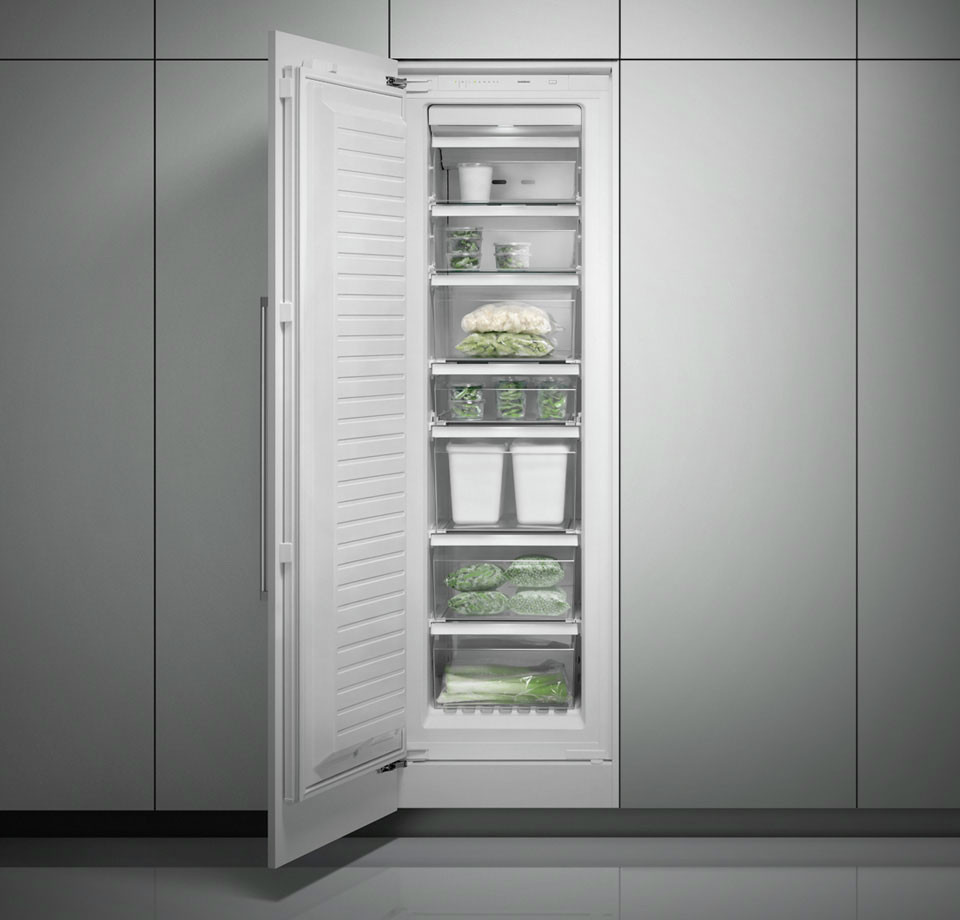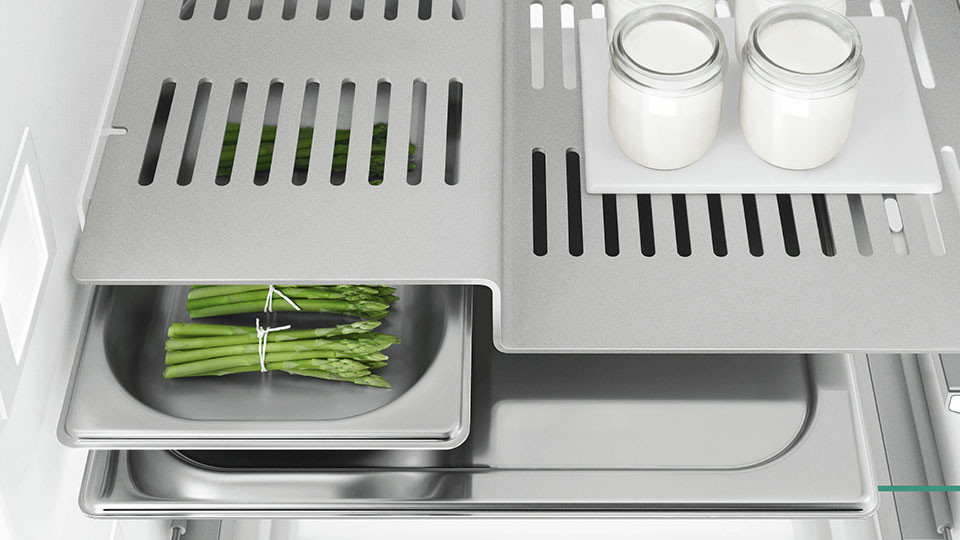 Tags: bsh, fixed and fitted, gaggenau, Gaggenau Vario Cooling, kitchen, refridgerator
---