Vipp was never intended to become an iconic design brand. But it did. It all began in 1939 when Holger Neilson – a humble Danish metal-craftsman – was asked by his wife, Marie, to make a hands-free bin for her hair salon. As with all authentic design innovations, the ingenuity of the Vipp bin spoke for itself. Soon enough, the many wives of doctors and dentists that frequented Marie's salon recognised the practical Vipp bin as the ideal addition to their husbands' clinics, prompting a larger scale production.
Since these organic, unassuming beginnings, Vipp has stayed true to its industrial roots, favouring function over form, designing kitchen and bathroom products with a minimalist aesthetic and timeless appeal. Now, the renowned Danish design brand has launched its most comprehensive product collection since 1939; Vipp Furniture – a full range of furniture and soft furnishings.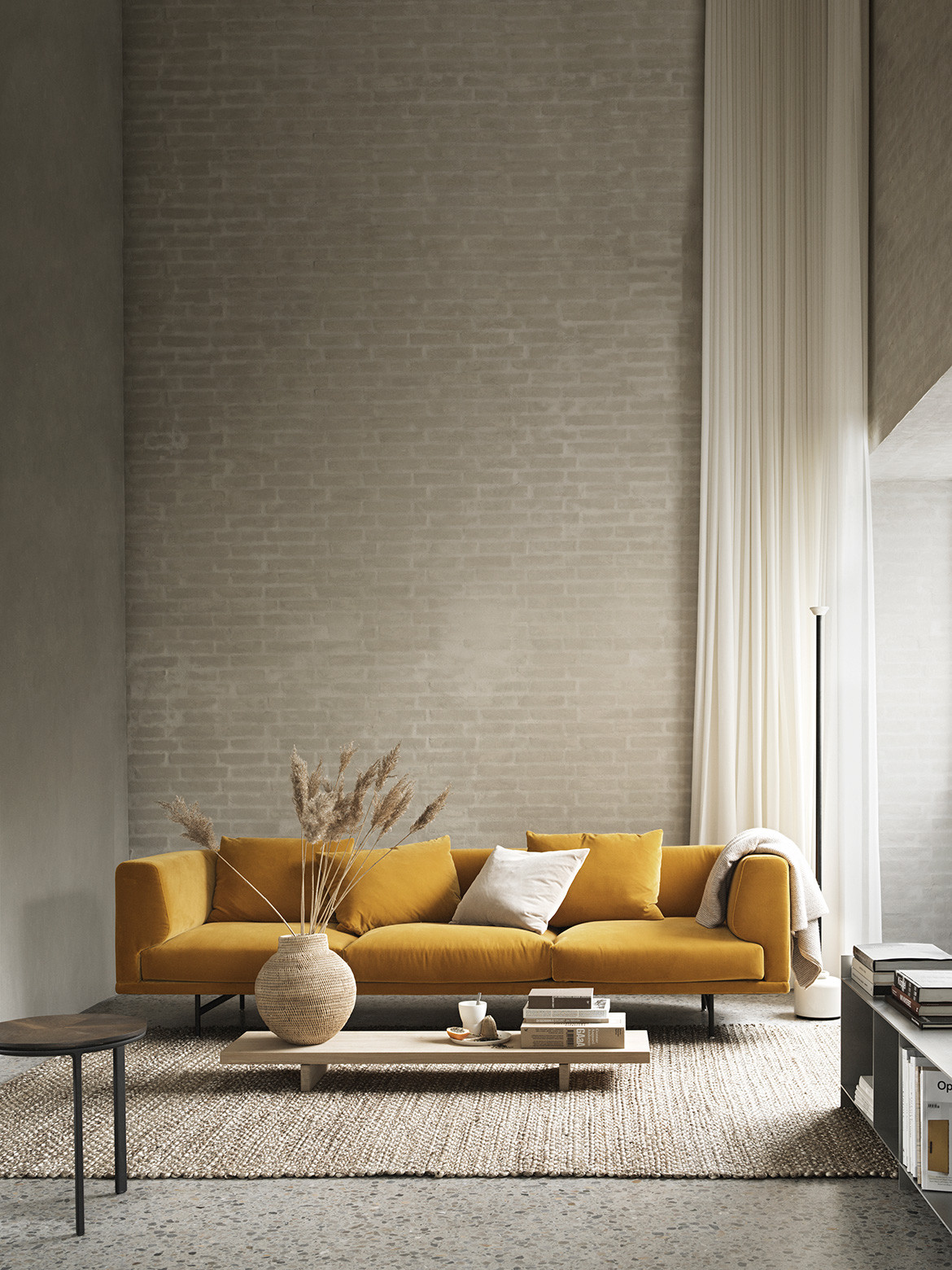 "Vipp's venture into architectural projects, like the Vipp Hotel, has prompted the desire to develop a line of furniture to inhabit these spaces," says Kasper Egelund, Vipp's third-generation owner and current chief executive officer. True to Vipp's founding ethos, good design never goes out of fashion, each piece of Vipp furniture – from the sofas and chairs to the blankets, pillows, and rugs – is designed to be transcendent of trends.
Both the Loft Sofa and Chimney Sofa from the Vipp furniture range bring dogmas of functionality and longevity into the living room. Only subtly different in design, each is made of high-quality textile or leather upholstery and features a durable interior supported by a solid, slender legged frame. Aesthetically, the Loft Sofa is more purist in its minimalism, with its square edges and streamlined form. Conversely, the Chimney Sofa takes subtle cues from art deco design, with its rounded arms and edges.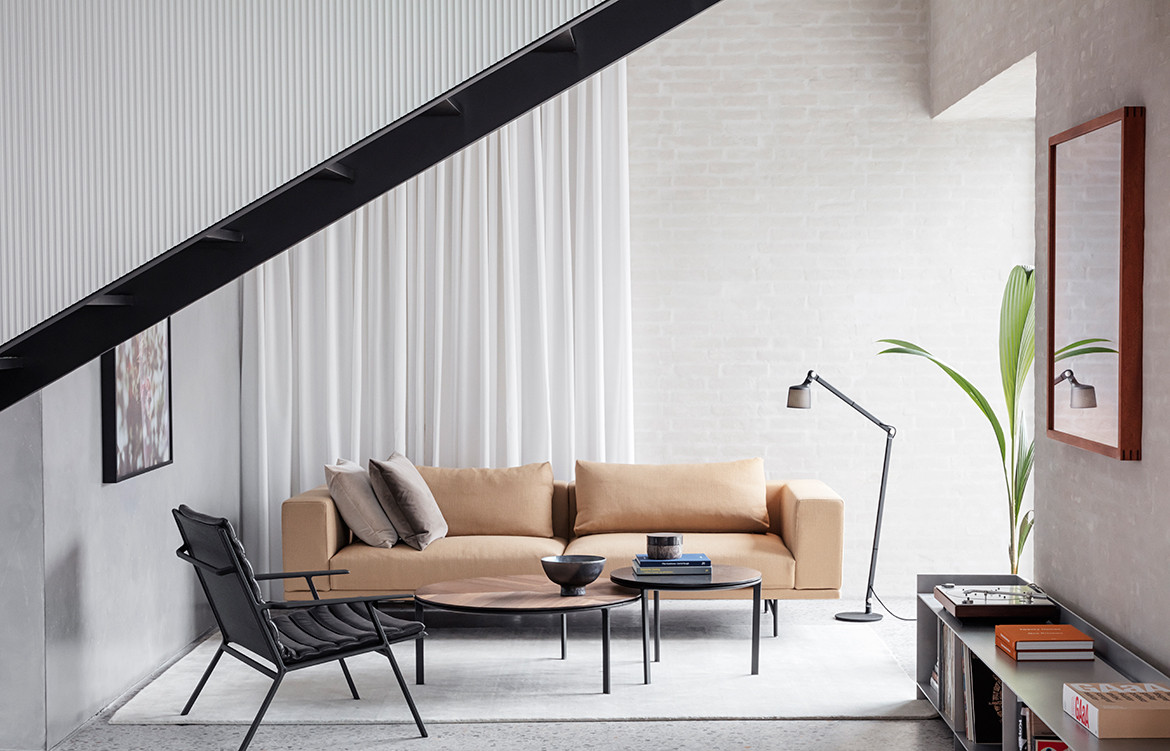 The Shelter Lounge Chair is another seating solution for the living room from the Vipp furniture range. Inspired by the monochrome architecture and interior design of the Vipp Shelter, this chair features similar attributes expressed through the choice of solid materials and the dark tones of its leather upholstery.
Closer to Vipp's comfort zone, the Vipp Table is a steel-framed table designed for the dining room or kitchen. Available in large or medium sizes, the Vipp Table carries a highly durable tabletop of either heat-pressed ceramics or chevron-patterned dark oak. Its rounded edges provide a soft expression to the table's solid materiality, while the hovering tabletop brings a sense of lightness to the sturdy components.
The complete collection of Vipp furniture, including soft furnishings, is available in Australia exclusively from Cult.
Cult
cultdesign.com.au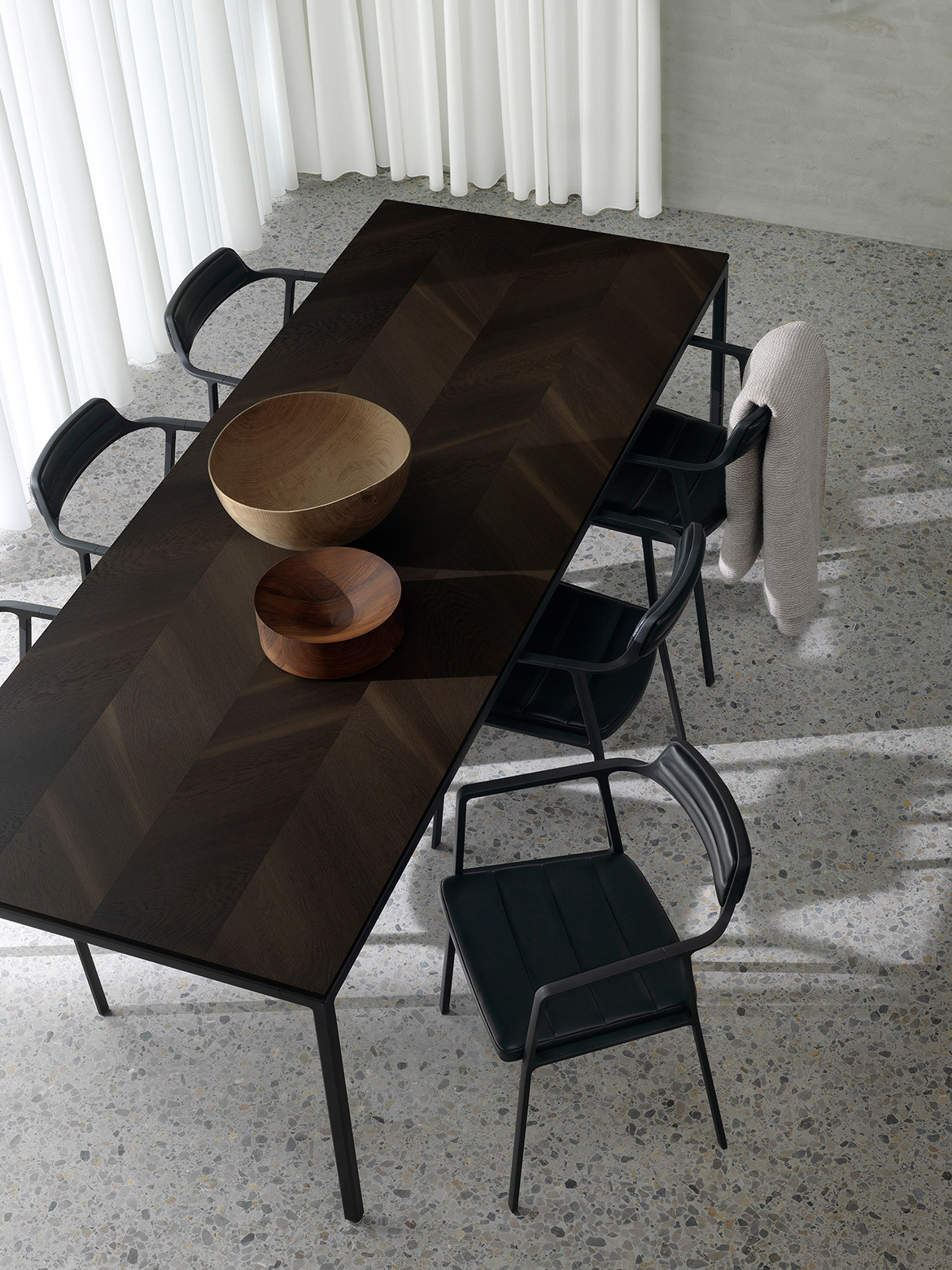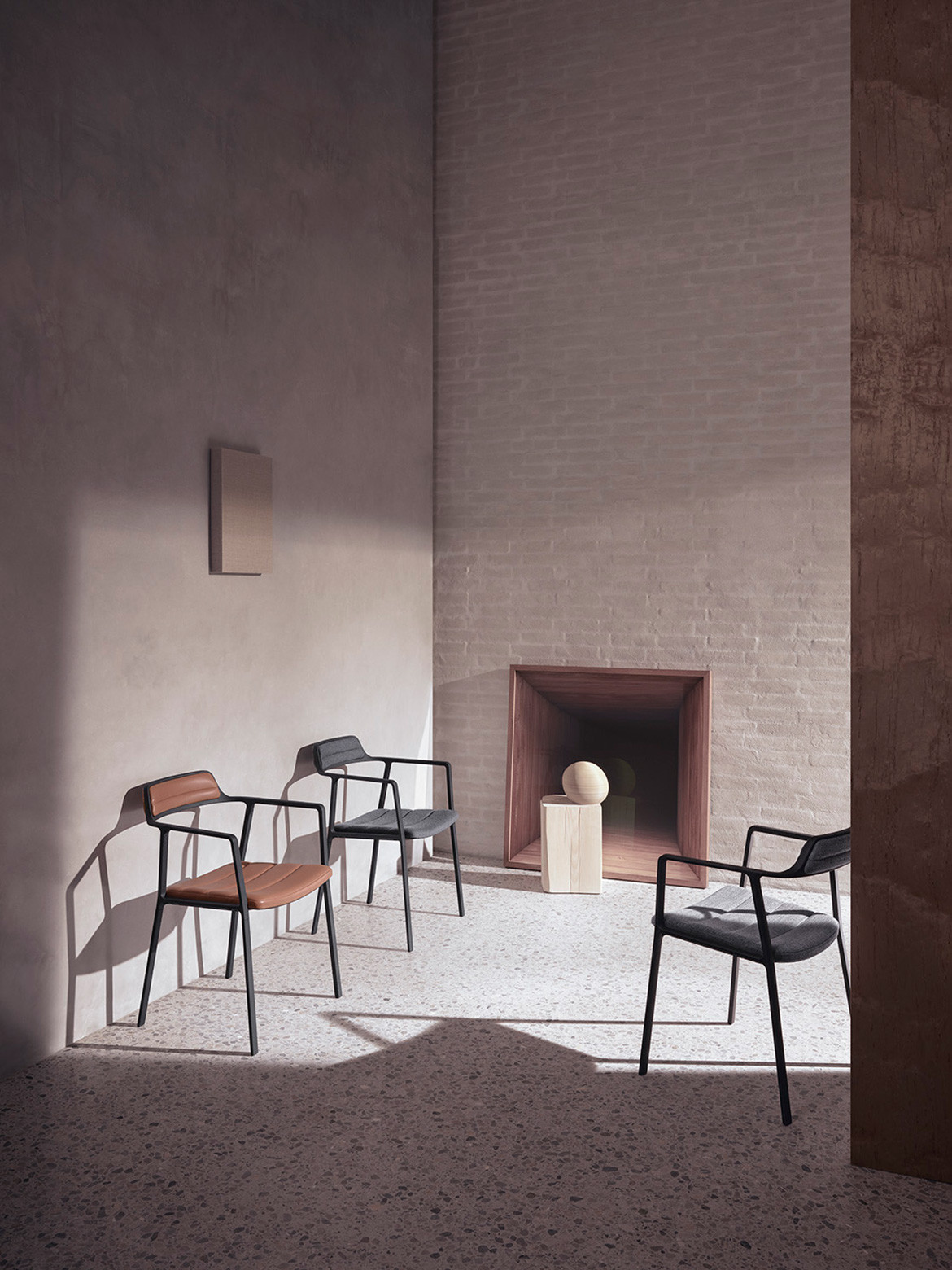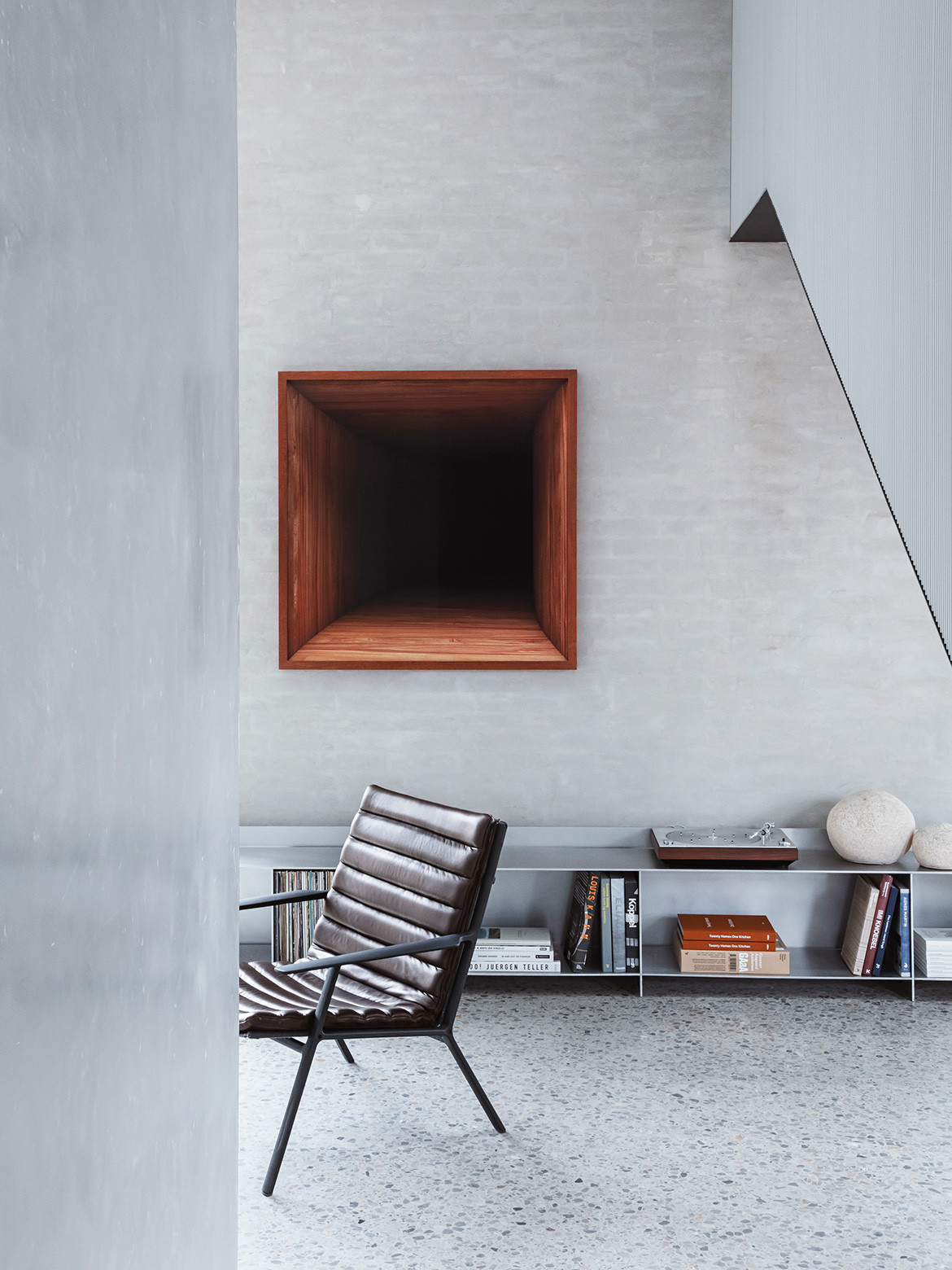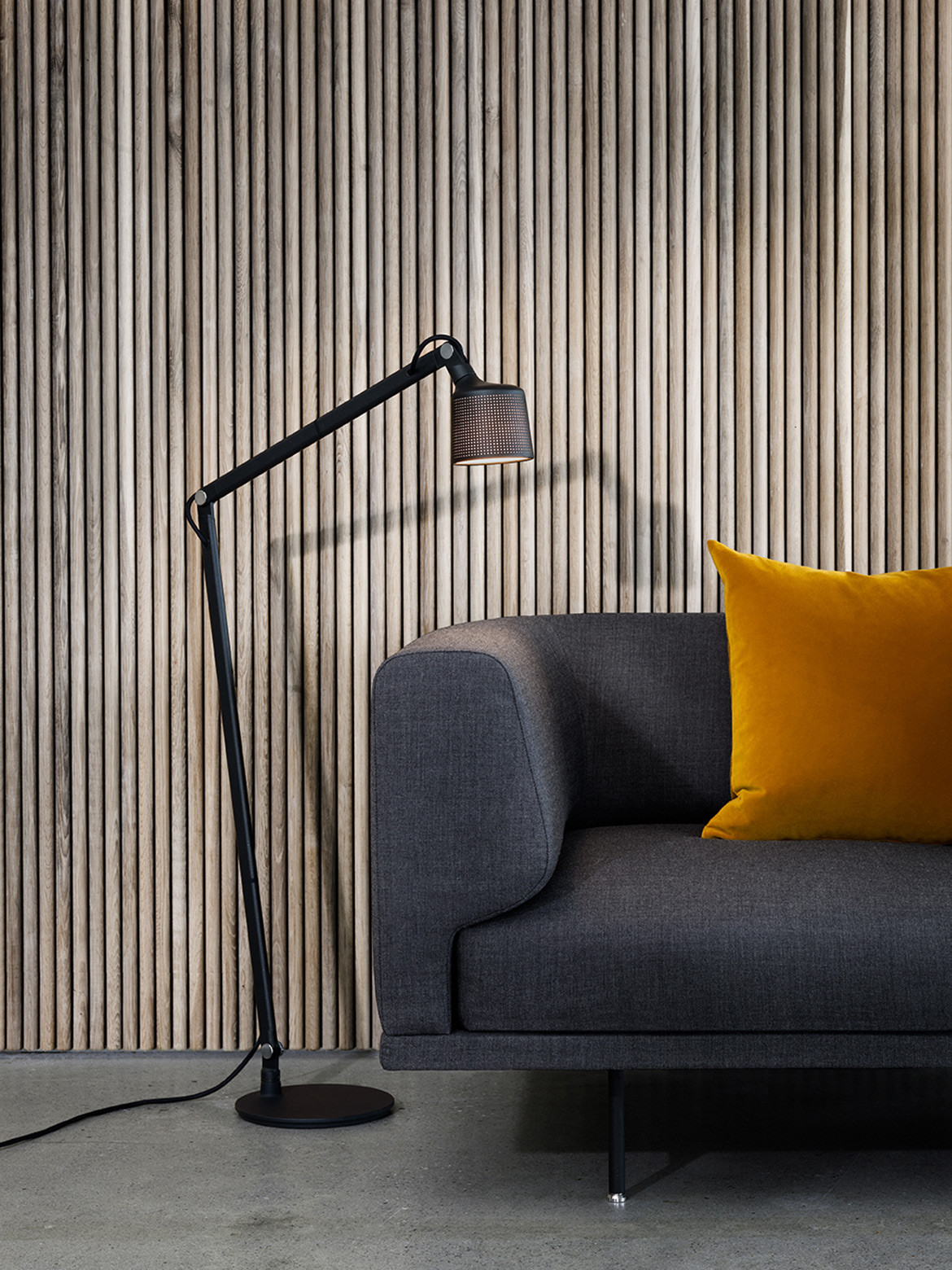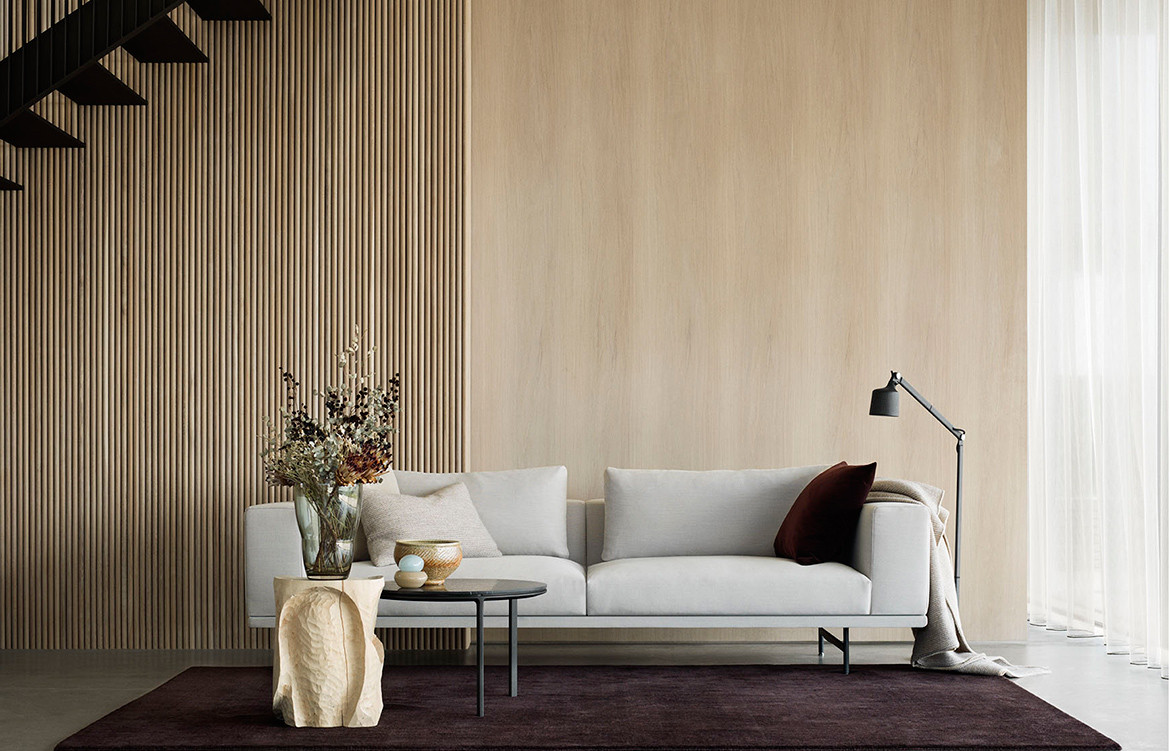 We think you might also like the Karimoku Case Study by Norm Architects and Keiji Ashizawa Design
---