An over door mirror is the perfect solution to small space decorating issues. These mirrors are designed to hang from or be mounted on the door of your choosing (usually a bedroom). You can find over the door mirrors in many different styles, but the most common type is a long, rectangular mirror that somewhat follows the shape of the door.
There are a number of benefits to having a door mirror. For one thing, it frees up a lot of space in the bedroom. Not having to lean a large mirror against the wall or hang it somewhere in the room will give you back a lot of empty space which will make the room feel larger. The mirror will not take up much more space than the door itself does already, so it's a clever two-for-one design idea. You can also close or open the door as you like, giving yourself the opportunity to hide the mirror whenever you please.
Mirrors are extremely useful in the home. This is especially true when it comes to design. Having a mirror in your bedroom will allow you to avoid awkward or cramped attempts at bathroom sharing and give you a space to get ready for the day uninterrupted. You can hang the mirror at whatever height you like – ideally, eye-level – which is much more convenient than the standard height mirrors of most bathrooms. Furthermore, mirrors will bounce light around the room to create a brighter and happier atmosphere. The are one of the best design tricks for small spaces.
Popularity for over door mirrors is rising all across the globe. This is especially true in Australia as many come to recognise the utility of a large mirror which does not take up free space. There are many different styles and trends for door hang mirrors mirrors, particularly among young adults. To help you narrow down the search, here are some of the best affordable options for over the door mirrors.
The 10 best options and ideas for a mirror on back of door Australia
10. House & home over door adhesive mirror – Big W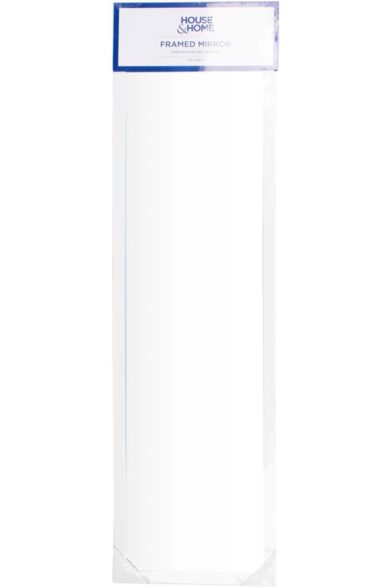 Big W is a paragon of affordable Australian homewares – and their range of mirrors do not disappoint. The over-door mirror pictured above has two mounting options: over the door and self-adhesive. This means you can stick it to your door or hang it with hooks (a great option for renters). The classic frame is simple and sure to blend with any décor.
On top of this, it is a very reasonably priced item. Despite being 1.2m long, this mirror will only set you back $20. Purchase it here from Big W today.
09. Over the door mirror 30 x 120cm – The reject shop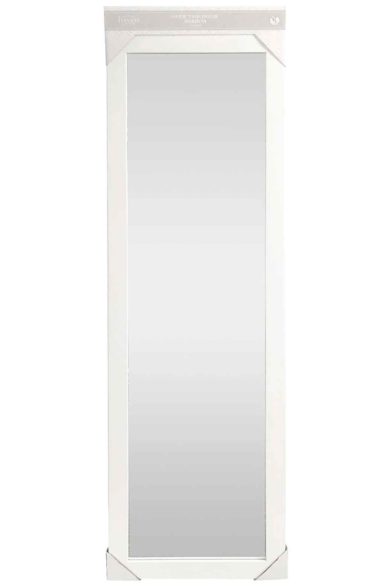 Another affordable over the door mirror, this model is available from The Reject Shop for just $25. At 120cm long x 20cm wide, it is the perfect shape to hang against your door. This mirror will allow you to get a look at your full outfit while getting ready. It Is made with a classic white frame that will tone with just about any décor style. Purchase it here from The Reject Shop today.
08. Living Elements Flat Edge Mirror – Bunnings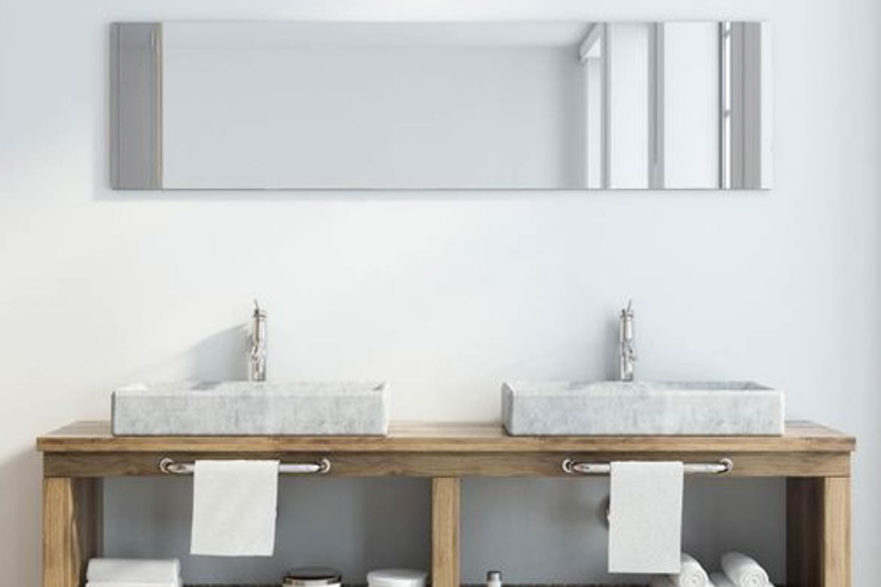 This gorgeous mirror is extremely versatile. Its timeless flat-edge design is suitable for any room, and you can mount it horizontally or vertically as you choose. It is easy to install (though additional adhesive is recommended for maximum durability) and has a number of good reviews. The thin design and lack of frame means that it will take up the least amount of space possible.
07. Over the door mirror – Target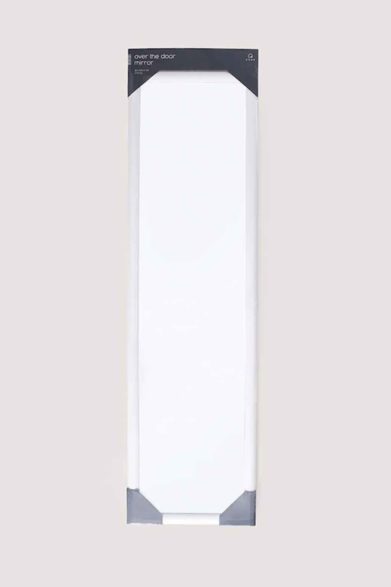 This neutral white door mirror has a hook included which will hang over the door. It is perfectly suited for renters as it will not leave any damage to the door or walls. At just $25, it is yet another affordable over the door mirror. Purchase here from Target.
06. La Bella white mirror jewellery cabinet – Bunnings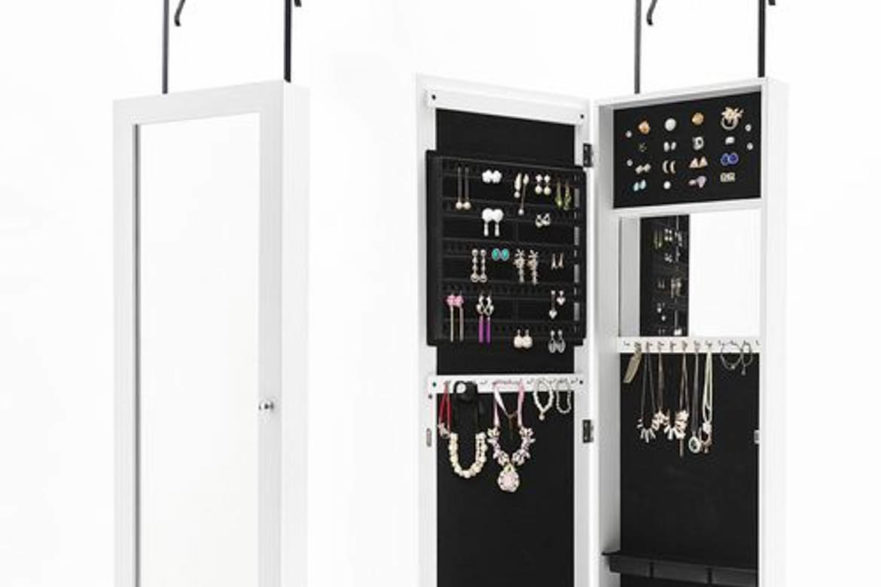 The over-door mirror pictured above actually doubles as a jewellery box. This is an ingenious way to save space and double up on storage at the same time. It will provide an organised space for you to keep track of your most precious jewellery pieces and protect them against rusting in the open air.
05. Lettan 40x96cm mirror – Ikea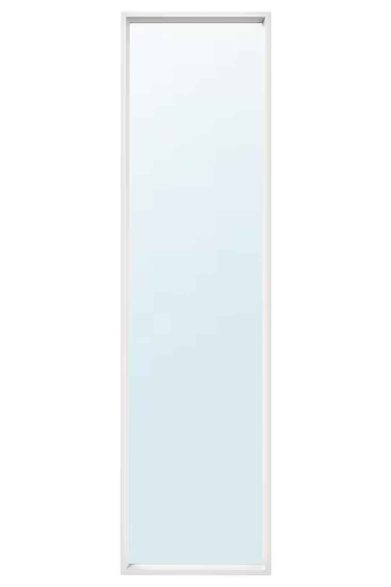 This mirror model has a timeless design that would suit any room (and any orientation). You can also mount it on hinges, which will give you space to hang keys on the hooks behind it. It comes in both black and white and has dimensions of 40 x 150cm, making it one of the larger mirrors on this list. For a little luxury, consider purchasing now from Ikea.
04. Kmart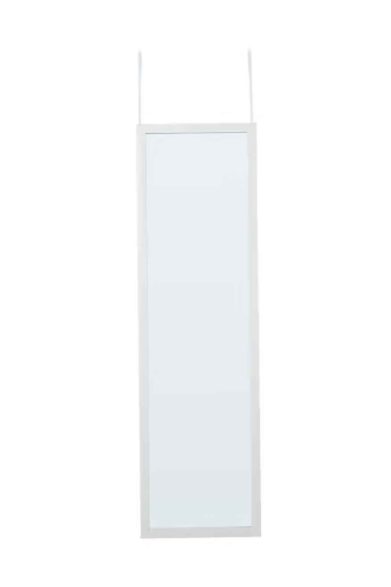 Kmart is another of Australia's favourite stores for affordable homeware products. This beautiful over-the-door mirror is available here for just $22.00. It is easy to hang and all hooks are included.
03. Lockable full length over door mirror with storage – Amazon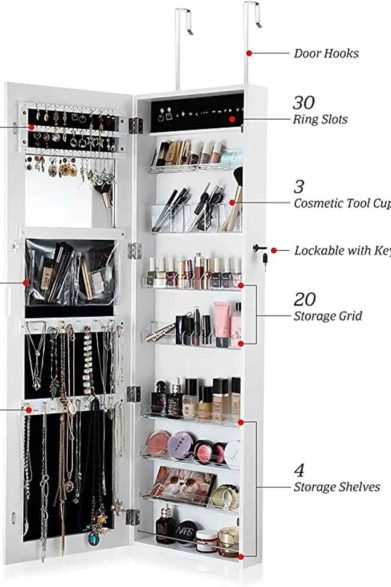 This door hanging mirror doubles as a vanity cabinet. You can fit everything from makeup to jewellery inside this storage unit – and the best part is, it locks as well! Whether you decide to hang it on the door or mount it to your wall, this mirrored cabinet is sure to make getting ready a breeze. Purchase it here for $129.
02. Giantex full length mirror – Catch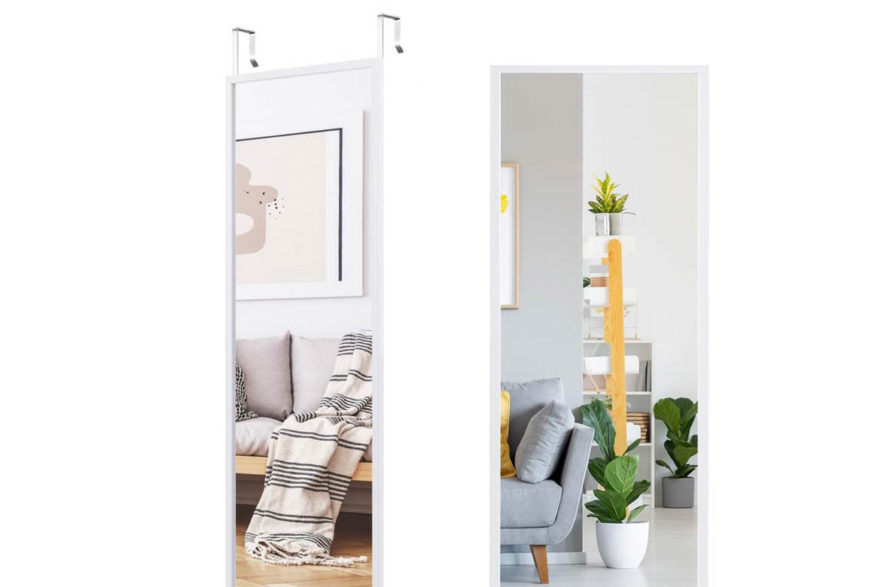 This full length mirror has two height settings on its adjustable hooks. It is very high quality and will last a long time. The frame comes in white, grey and black, so you can rest assured that you will have an option perfect for your bedroom décor.
01. Oval 18-inch x 54-inch over the door mirror bronze – Bed Bath and Beyond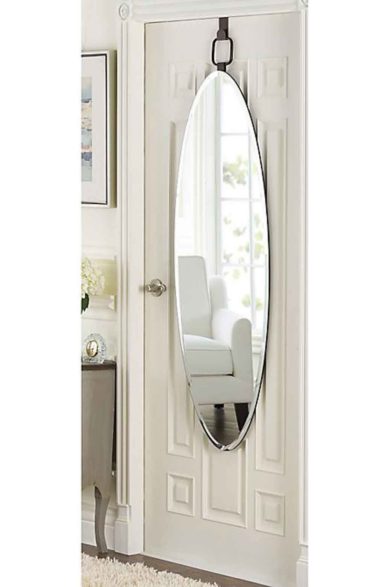 The cutesy vibe of this vintage oval mirror speaks for itself. This mirror will provide you with a lovely, stylish space to get ready for the day. Purchase it here from Bed Bath and Beyond for $234.99.
---