Comfort but also convenience; peace but also prosperity. Is it possible to have both such things at once? Sierra Hawthorn – a bold new collaboration between developers JD Group, MAP Architecture and C&K Interior Design – says yes. Those who wish to make a home without leaving the excitement of Melbourne's inner city no longer have to compromise, as a tour inside this S-shaped project will show.
The suburb of Hawthorn has long been renowned as one of the most desirable residential areas in Melbourne, if not Australia. Post-Gold Rush heritage houses, a calm and stately reminder of continued prosperity across generations, nestle among leafy avenues. The mood in the air is far from stuffy or outdated, however; a multitude of commercial and retail outfits have sprung up around the intersections of Burwood and Glenferrie Roads, and Swinburne University is nearby, giving the suburb a vibrant, studious air.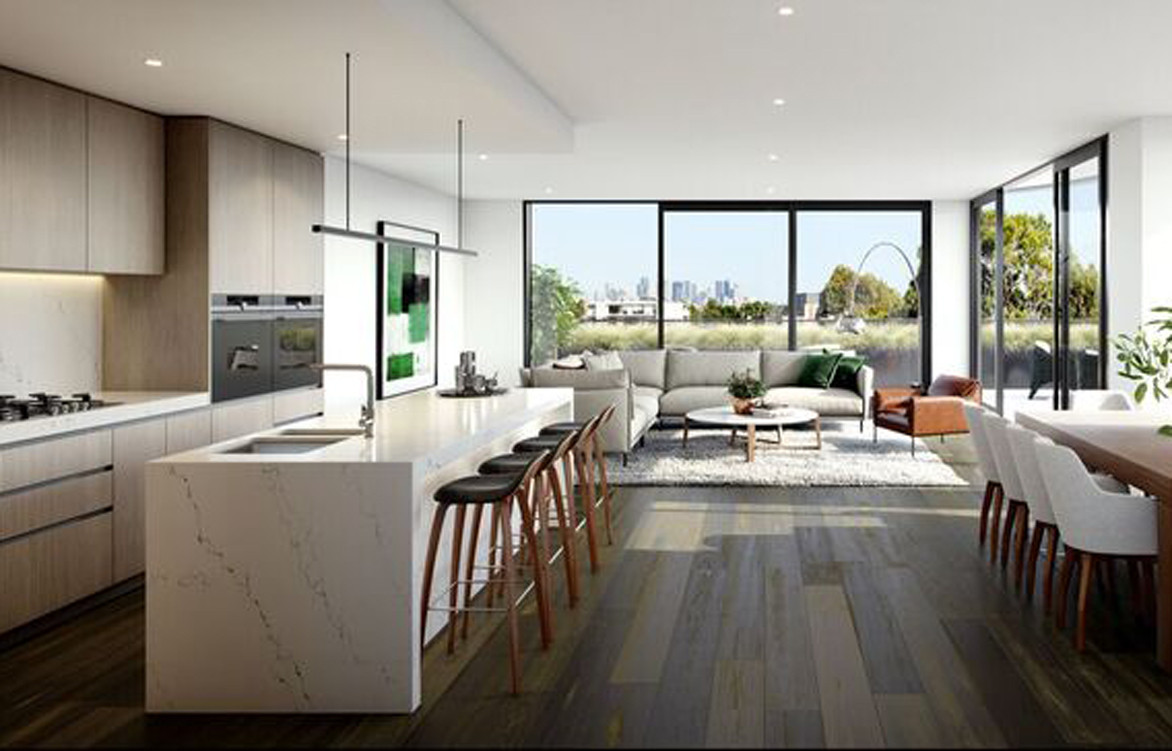 Sierra Hawthorn makes bold, dynamic statements in both architecture and interior design, incorporating retail fronts, and various amenities such as a well-equipped gymnasium, grand lobby, twenty-two metre swimming pool, spa and rooftop garden. The building is split into various functions; the different areas and purposes fit seamlessly together to make most use out of precious inner-city space. Shawn Lu, Project Design Development & Marketing Manager of JD Group, highlighted how different facades have been used for different parts "to best reflect the surrounding area"; the street-facing facades follow the style of shimmering glass and slick metal, whereas the quieter residential units at the "back" of the S follow a townhouse design. A variety of outdoor spaces – two landscaped courtyards, a rooftop garden and enclosed courtyards and balconies within units – provide verdant sanctums for escape from the chrome-and-concrete grind of the urban scenery.
Taking a step into the homes of the complex, visitors will be struck first by the abundance of natural light, as well as the views of Melbourne CBD which are laid out before them as generously as the sizes of the apartments within. The quality of the finishings are shown off to their most exquisite ability – dark, polished timber floors and intricate joinery in the living spaces, floor-to-ceiling tiles and mirrored cabinets in the bathroom However, it is the kitchen that steals the show. It is undoubtedly one of the most stunning focal points of this project, reflecting the importance of "cooking for friends" to the modern home. With rich oak floorboards, Caesarstone benchtops and a collection of Siemens' most advanced culinary technology – including a iQ700 60 cm oven and 60cm fully integrated dishwasher – JD Group has ensured that a kitchen space is a uniquely warm and inviting space, where cooking and socialising will be both enjoyable and almost effortless for the residents of Sierra Hawthorn.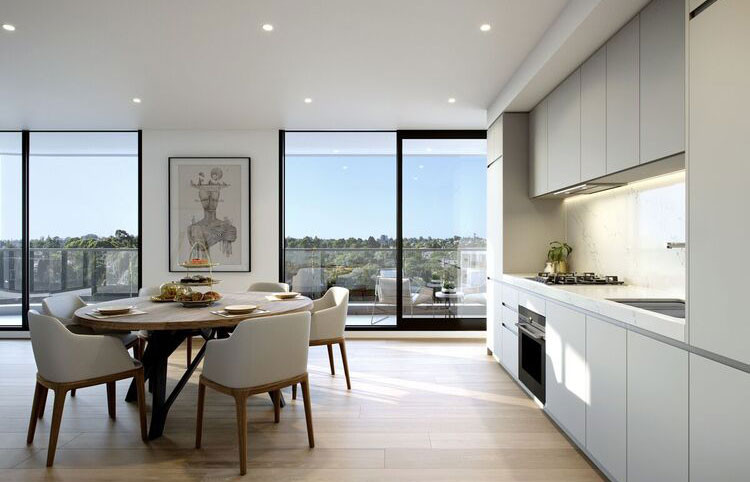 Siemens
siemens-home.bsh-group.com.au
JD Group
jd-group.com.au
We think you might also like Fooman Architects on Spaces That Feel Good
Tags: appliances, Australian Architecture, C&K Interior Design, caesarstone, Design Products, ella whelan, jd group, kitchen, MAP Architecture, oven, Residential Architecture, Residential design, siemens, sierra hawthorn
---