Evoking folding valleys, vineyards and convoluting pathways encrusted with nostalgia, antoniolupi's products capture the essence of the Tuscan landscape. An ongoing inspiration by the array of distinctive hues of this region resulted in antoniolupi's Cristalmood palette — an enchanting curation of thirteen colours: Ambra, Petrolio, Ginger, Ocra, Nebbia, Bottiglia, Cobalto, Lime, Sangria, Fumé, Ceruleo, Oleo e Gran Cru.
Known for constantly evolving and innovating, antoniolupi has expanded this existing palette, presenting four new colourways which offer a richer, deeper expression of Tuscany's alluring horizons, scents and ancient villages. From the enveloping warmth of autumn to the depth of the night sky, Mostato, Barrique, Vespero and Notturno each manifest a captivating world entwined with pastures, olive gardens and indistinct memories.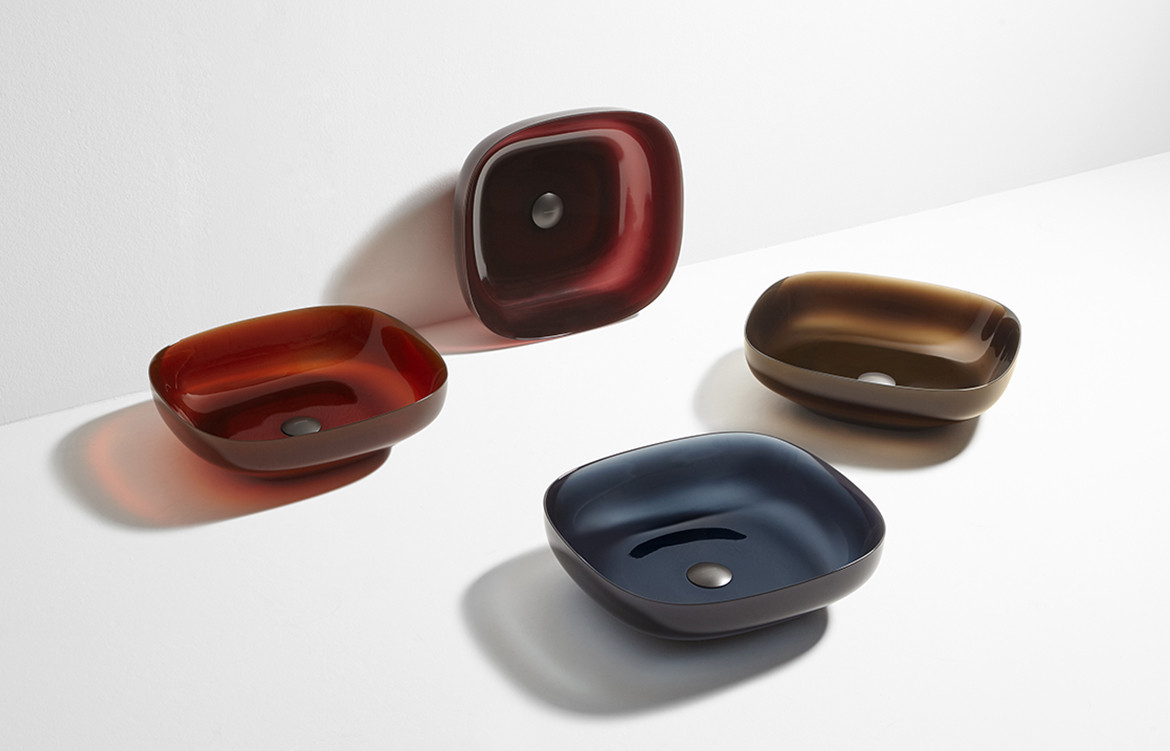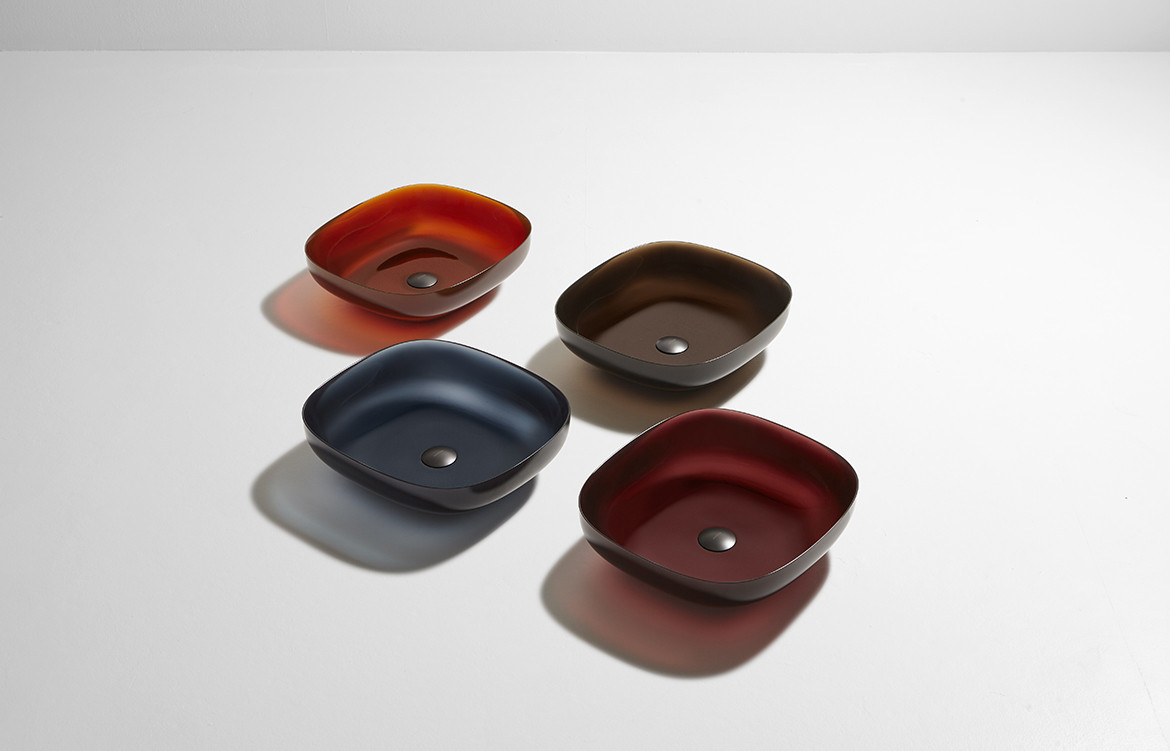 The red of Mostato is deep, full-bodied and mysterious. It encapsulates the visual atmosphere of autumn, blending the bronze of oak and ash with maple red and purple beech trees into a gorgeous colourway. Mostato is reminiscent of mouths stained from ripe pomegranates, hands picking scarlet flowers and cheeks drunken with wine — this hue offers a unique story, perfect for adding depth and character to any bathroom.
A mesmerising new colourway, Barrique, evokes a multisensory experience. As if aged in a cask, it preserves the flavours of fruity woods and the scent of vanilla and spices. Barrique's rich brown quality recalls the wisdom of forests and firewood. Creating its own atmosphere, Barrique has the potential to transform spaces.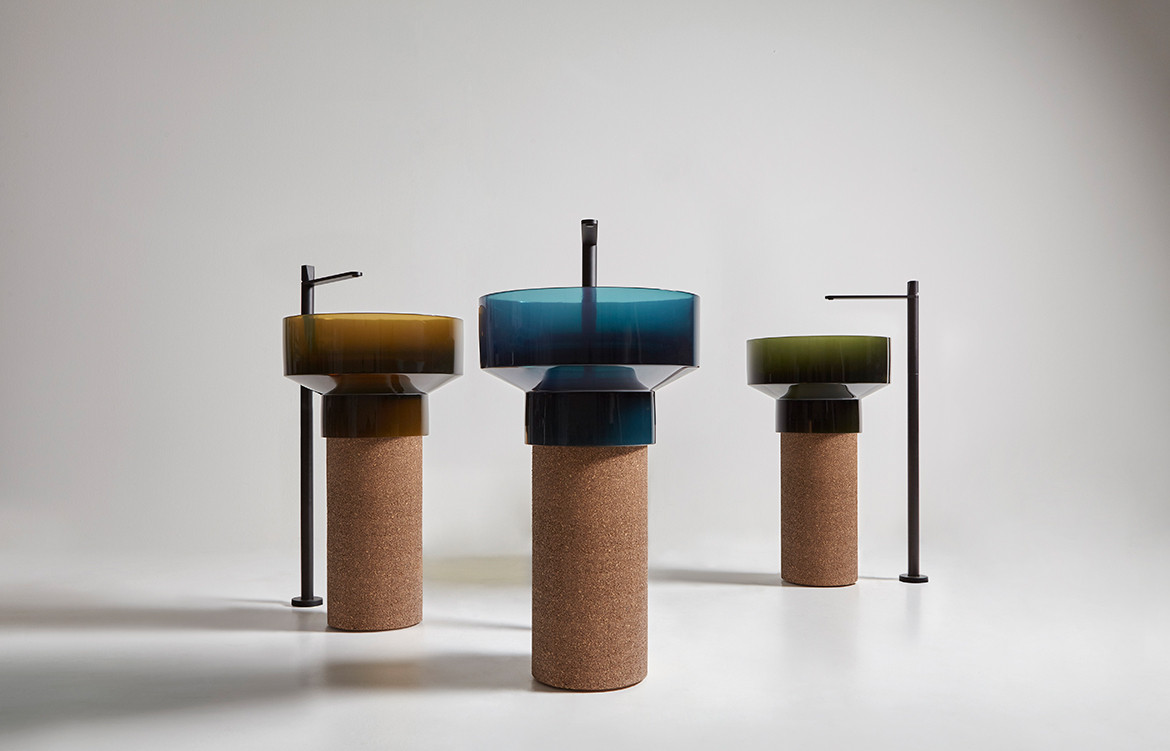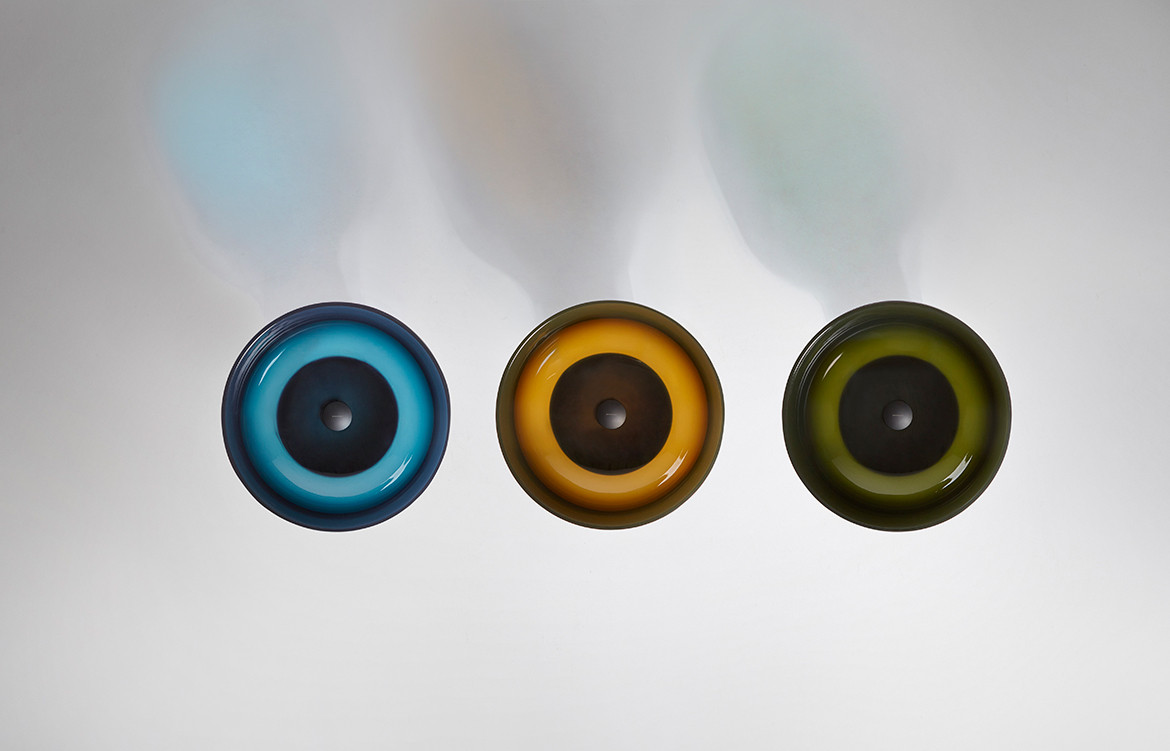 Vespers radiates the warm intensity of a Tuscan sunset. Its nuanced orange shade contains the depth of bright brick, to brown-orange, expressing the whole range of hues that are observed as the sun submerges beneath the horizon. Vespers captures a vivid sense of comfort, content and joy like no other.
The deep blue of Notturo exudes the indistinct yet emotive moment of gazing at the night sky. The mysterious colourway is perfect for bathrooms, bringing sophistication to all areas it is incorporated in. Nottouro's intensity enchants and engages, leading us into dream-like digressions.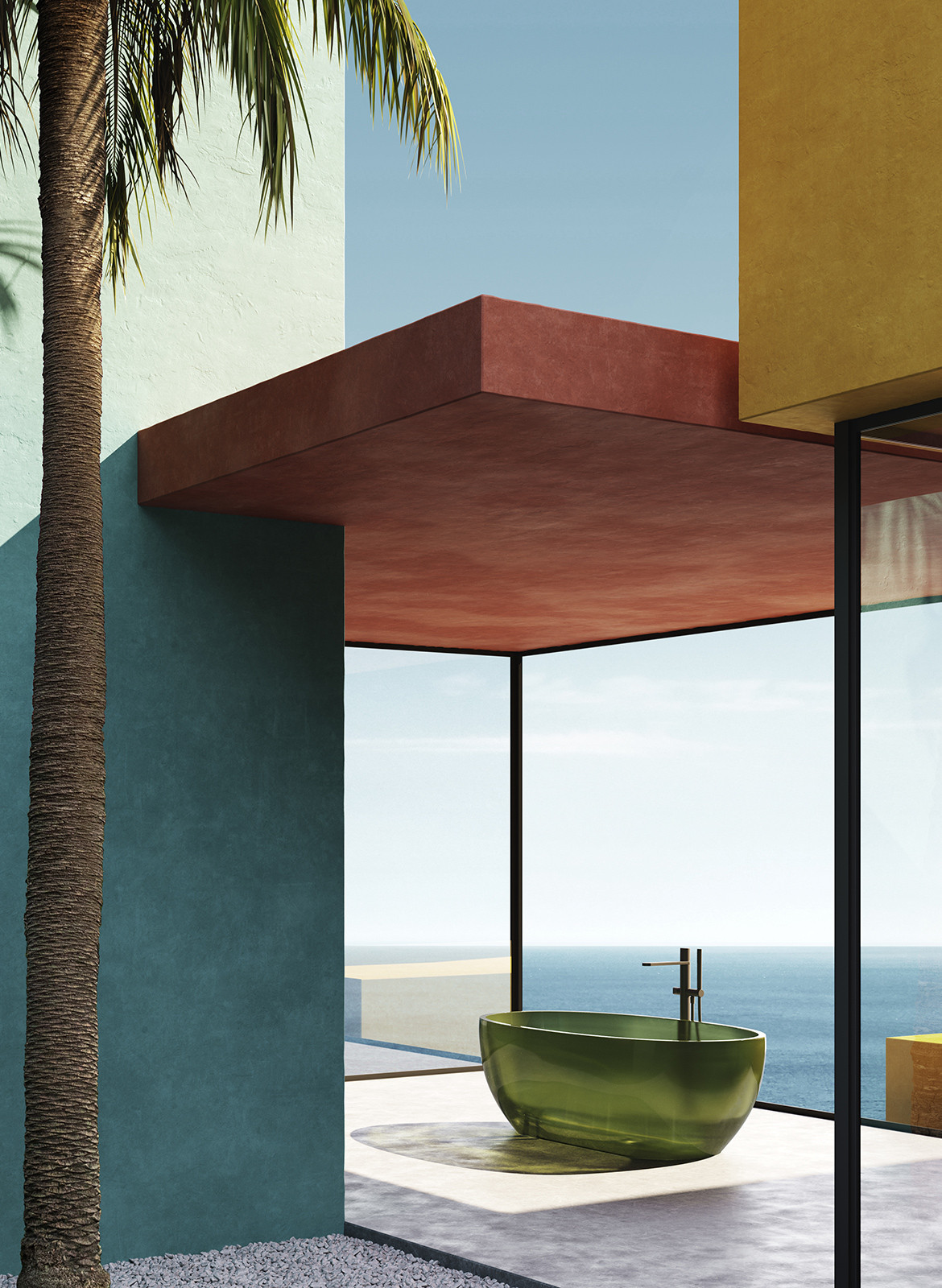 The Cristalmood range, now further elevated by the four new colourways, is a unique technological product, handcrafted with care and professionalism. Made of polyester resin and colouring pigments, Cristalmood products have a clear, crystal-like quality that doesn't compromise strength. Further, the resulting material is anti-corrosive, scratch-proof, non-toxic, restorable, recyclable and can be cleaned with common detergents.
The liquid resin is manually poured into various moulds and once extracted, the objects are finished by sanding and polishing. This long and complex artisanal process eliminates all imperfections and results in each Cristalmood sink, bathtub or accessory being unique and unrepeatable. Each product is distinctive due to slight nuances in colour, size and thickness or by small air bubbles that give character and authenticity.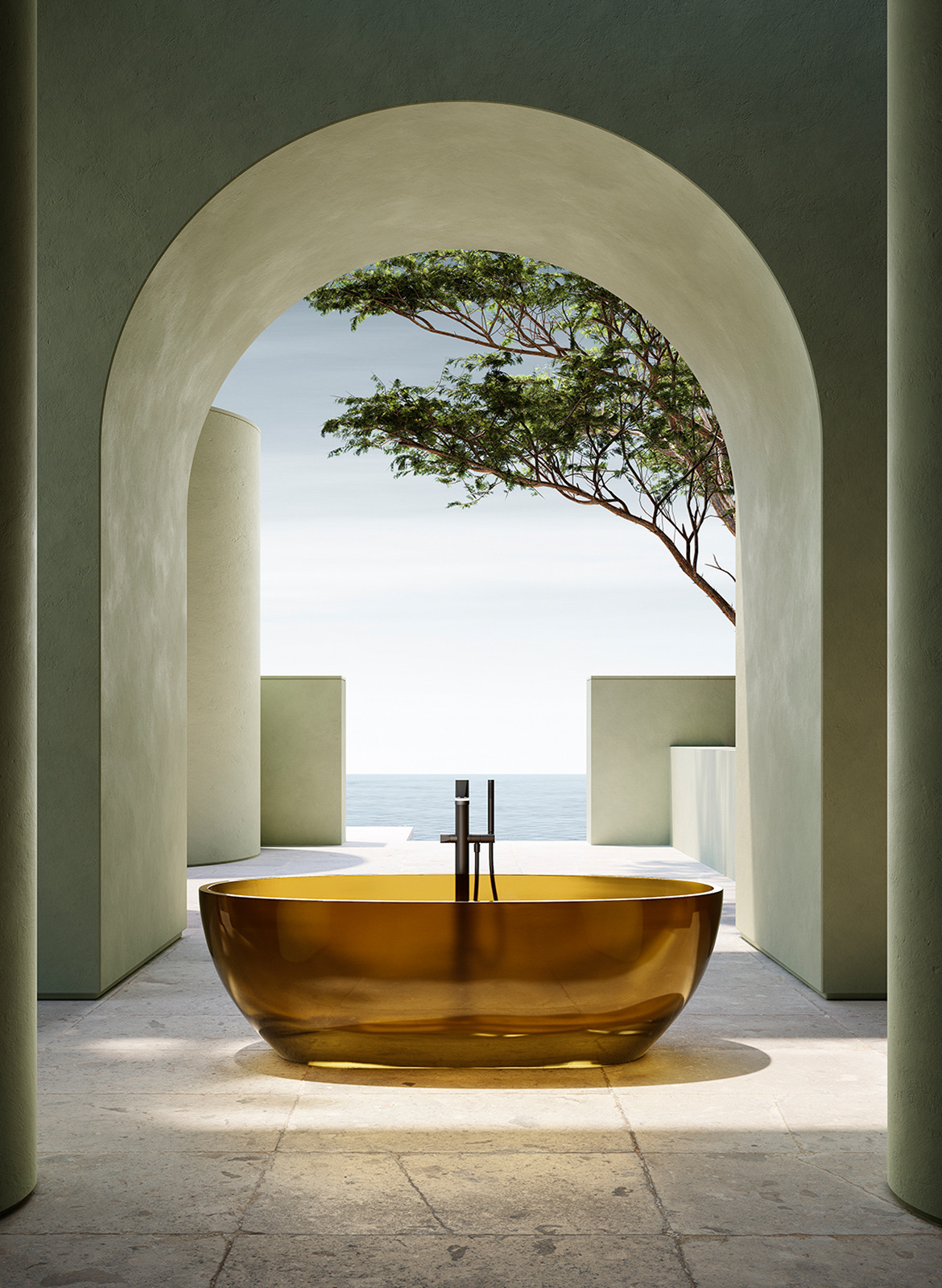 The unique transparency of Cristalmood permits the inclusion of light and water into the design of spaces — a feature that makes the material perfect for sinks, bathtubs and flower vases. The new colourways offer richer experimentation with light reflections, shapes and filters, providing design versatility.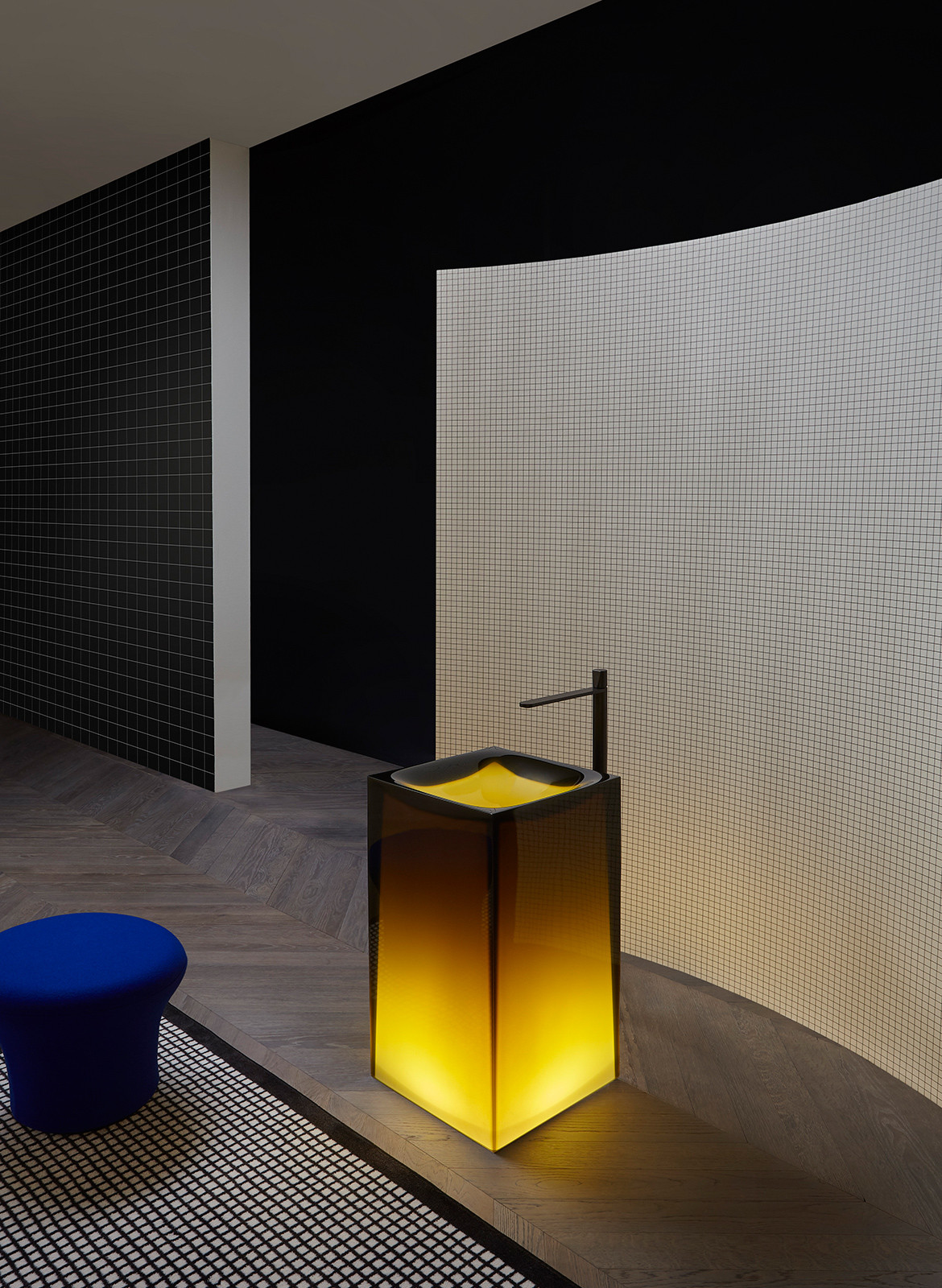 The new colourways: Mostato, Barrique, Vespero and Notturno, have the undeniable ability to transform Australian spaces. Inspired by the enchanting pastoral qualities of the Tuscan landscape, these hues make a statement and exceed all expectations of bathroom and interior design — antoniolupi brings only the highest quality, innovative products.
For more information on the new Cristalmood colourways, contact info@antoniolupidesign.com.au
antoniolupi
antoniolupi.it/en
See other outstanding antoniolupi products here
Tags: Antonio Lupi, antoniolupi, antoniolupi cristalmood, Basin, bathroom, bathroom vanity, Cristalmood
---