At this time, like no other in recent history, appreciation for the home has grown exponentially. Over the past months there has been the opportunity to come to truly understand the place in which we live, and there is no doubt that the kitchen is, and always will be, the nurturing heart of every home.
Since its establishment in 2006, Cantilever has understood this and over the years developed the expertise and formidable skills to present the very best kitchen solutions for countless delighted clients. As a kitchen design and manufacturing specialist, Cantilever is renowned for its quality, service and visionary aesthetic and with the release of the K3 Kitchen System in SoftTouch Black there is another outstanding material suite available for this much-loved product.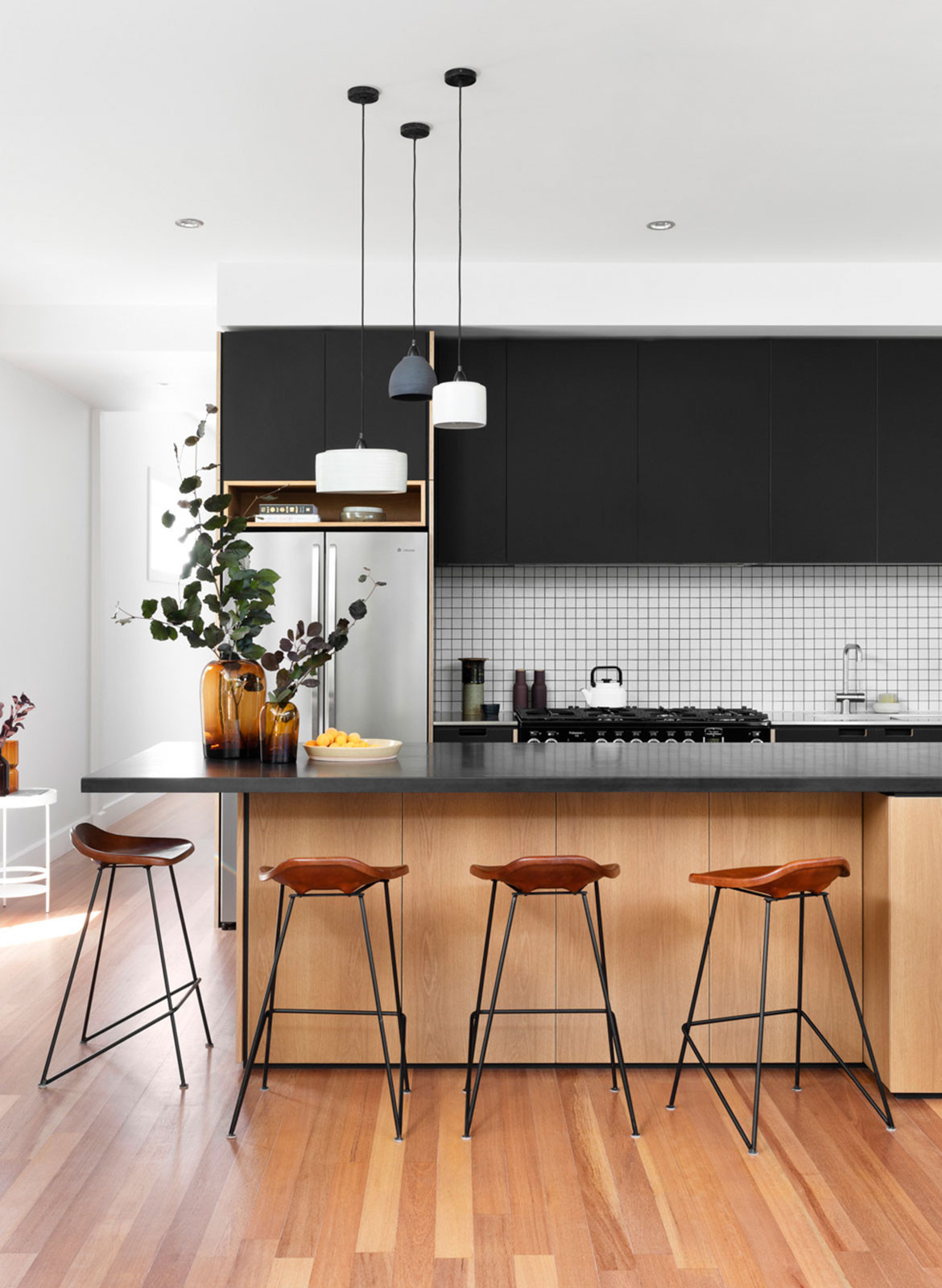 The versatility of the SoftTouch Black K3 Kitchen System is undeniable – it is equally at home in a contemporary or a traditional setting – but whichever the situation, it brings another dimension to the favourite room in the house. With the new palette of SoftTouch Black to the readily adaptable K3 Kitchen System, there is a crisp clean materiality that also includes a hint of timber warmth that is perfect for any application and to meet any brief.
For maximum durability, high quality scratch resistant SoftTouch Black laminate is adhered to durable FSC Birch ply and the matte finish provides an easy to clean, robust surface. Coupled with GFRC custom black concrete benchtops or custom stainless steel benchtops with an integrated Cantilever sink, the design can be individualised to suit personal taste and requirement. The K3 Kitchen System can also be paired with a selection of FSC / PEFC veneers with a Low VOC water-based finish to ensure even greater versatility. Another exciting feature of the K3 Kitchen System is the ability to extend the joinery to other rooms and this in turn can provide a design continuum throughout the home.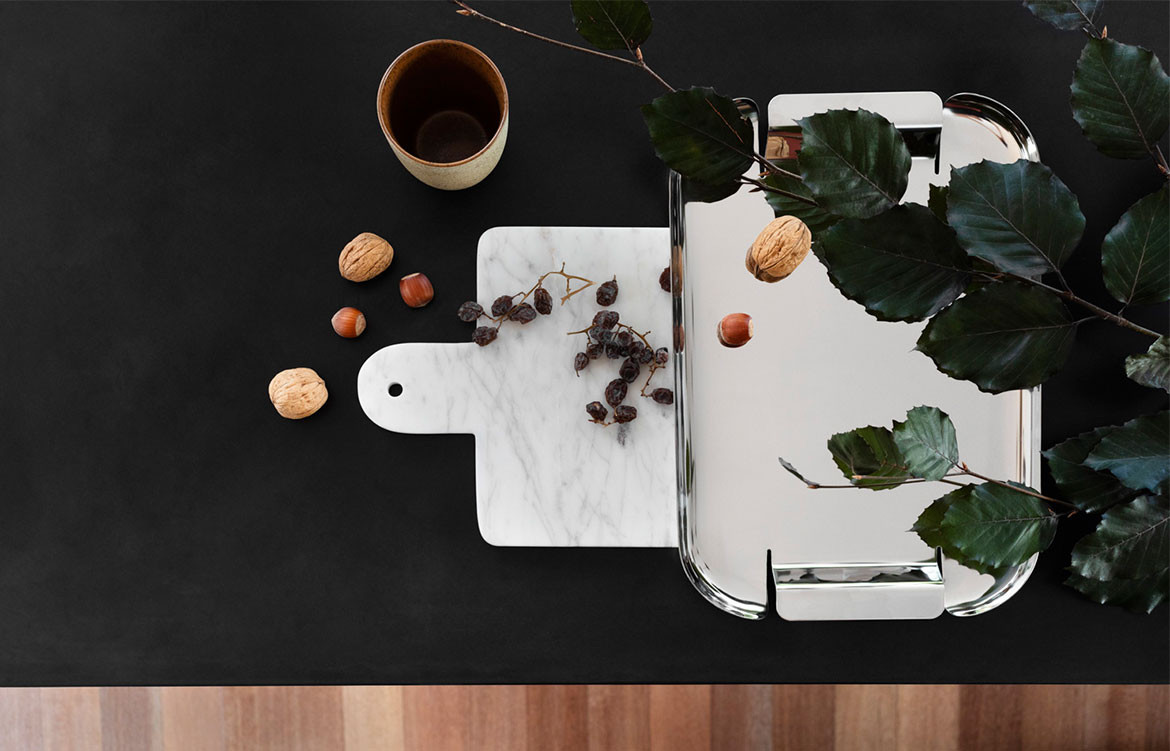 The K3 Kitchen System was originally released in 2014 and joined the immensely popular and now classic K collection that comprises K1 and K2. The K3 Kitchen System remains a staple of Cantilevers' product family and with the addition of the new palette offering in SoftTouch Black there is now undoubtedly abundant choice for the discerning client.
Cantilever has developed a unique range that showcases the company's deep commitment to design that is evident through practical application, resolved detailing, balanced form and superior function of all products. Through experience, and with a team of accomplished craftspeople, Cantilever is able to communicate, manufacture and supply exemplary resolutions for both trade and design demands. Working through an individual design approach, the company can also offer design and documentation services distinct to each project while flexibility and adaptability ensure that each project is executed to ensure a perfect conclusion.
As an Australian manufacturer, Cantilever is well placed to supply product that is locally made and of the highest quality. With services such as kitchen concept design, design development, construction documentation, site service guide, manufacture, installation and interstate shipping, Cantilever is in charge and in control every step of the journey. Now with the sophisticated SoftTouch Black K3 Kitchen System there is another superb Cantilever product to add to the range. SoftTouch Black extends the integrity of the K3 Kitchen System and is certain to become a benchmark for kitchen design in the future.
Cantilever Interiors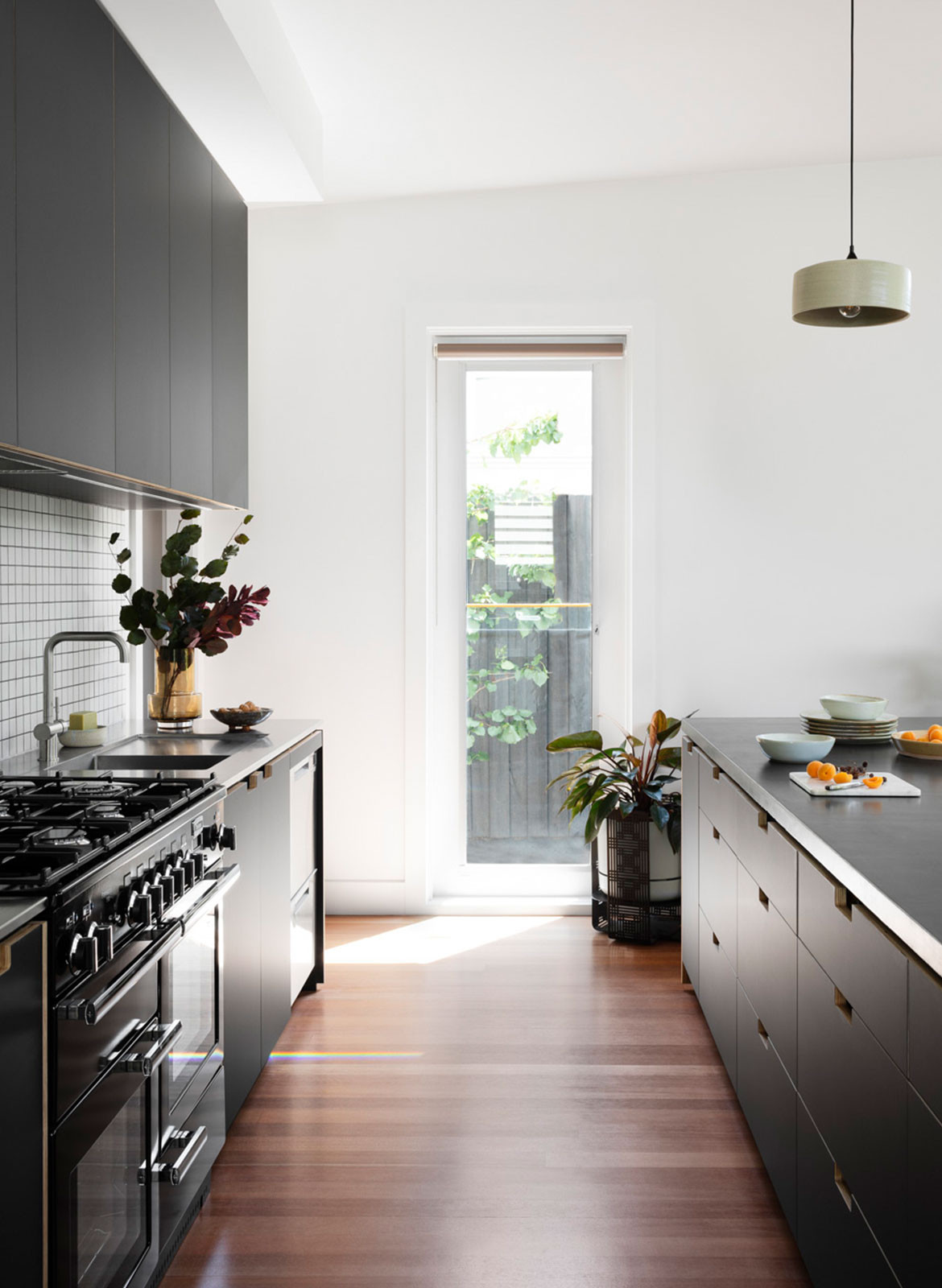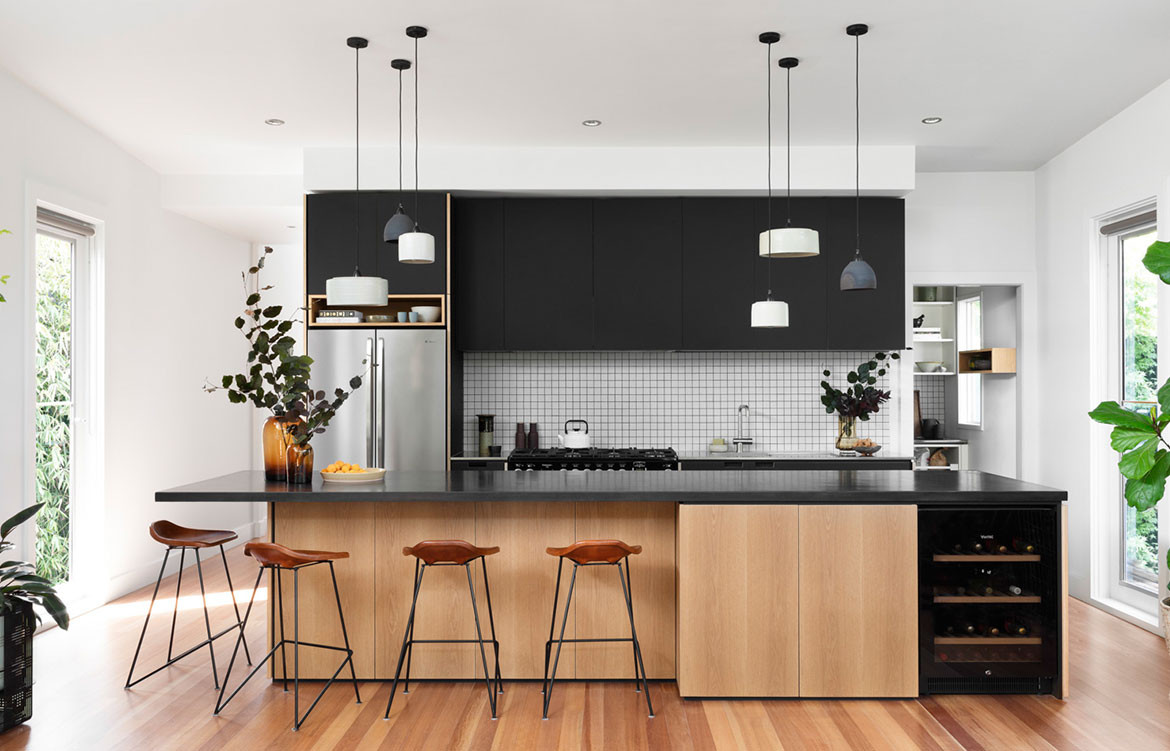 Photography: Martina Gemmola | Styling: Kylie Forbes
Tags: cantilever, K3 Kitchen System, kitchen design, scratch resistant, SoftTouch Black
---