Ocean View 5 in the Uluwatu Surf Villas' expansion joins existing villas that sit perched on the coastline of Bali overlooking the ocean. "[We used] the rustic elements that the current resort buildings have and continue these elements in a freshly formulated and cultivated way," says Bali-based architect Alexis Dornier.
Alexis works from the tropical Ubud in the hill of Bali; designing his architecture projects under the theory of tropical-tectonic language – raising the bar of construction into a work of art, through the lens of the landscape. Aperture House is thus, a product of site, mirroring the 'barefoot luxury' ethos of Uluwatu's surfing heritage.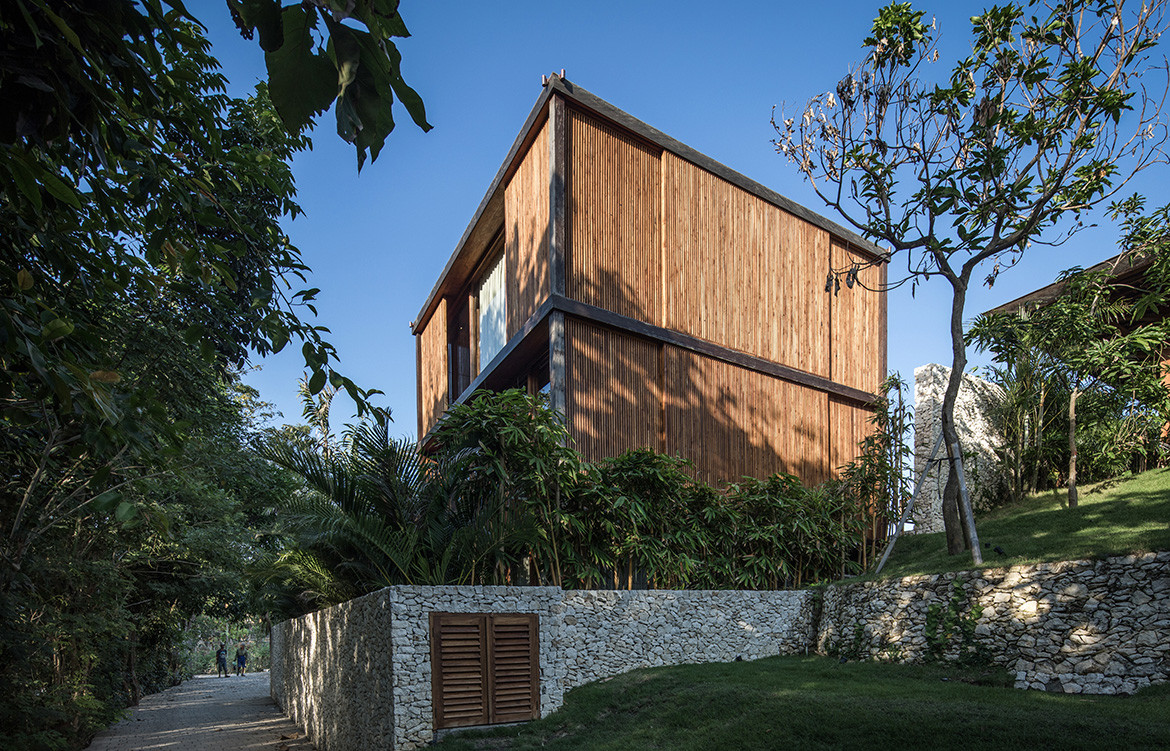 Made by a team of master Javanese carpenters, the house is compact while feeling spacious, thanks to a simple 'stack' of three storeys that all open out to the external elements. "All façades are more or less equal, layered by exterior shading elements made of re-claimed teakwood," says Alexis. "The reconfiguration of those elements throughout the day and night gives the small building an ever-changing appearance."
The first floor provides an open plan living, dining, kitchen area with timber flooring that extends out to the private pool encouraging flexible indoor/outdoor living. The pool and deck area features limestone that, along with the reclaimed timber throughout, runs as a continuous narrative in the entire villa complex. "The southern tip of Bali consists of limestone formations and the stone used for this project comes from the quarry close by," says Alexis, explaining the connection to site and material.
On the second floor, the master bedroom can be entirely opened by sliding glass doors giving a panoramic view of the Indian Ocean, while vertically slatted screens can be moved to provide passive cooling from the intense Bali sun. A spiral staircase runs through the entire house and captures cool air from the top floor down the building. A ground floor is tucked under the house with a garden bedroom that is surrounded by luscious greenery, internally framed by black slate adorning the walls and floors, juxtaposing soft textural elements and timber furniture.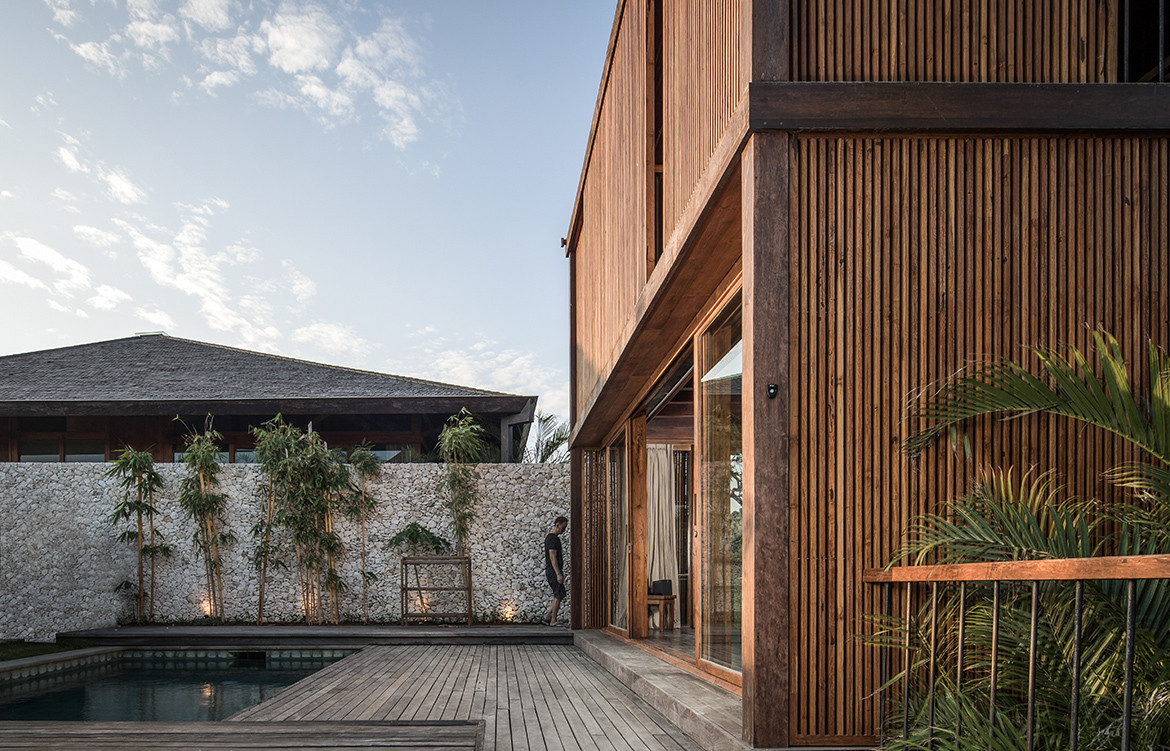 "The beds, tables, desk, teak picture frames, were all built from inspirational photos online and then replicated with some slight modifications in our wood shop," says developer Tim Russo. "Most of the inspiration came from old mid-century modern furniture."
Essential to Alexis' design methodology is sustaining eco-architecture, using natural materials that can be regrown or reused. This is true for Aperture House, with reclaimed teak and ironwood, local limestone, and energy-minimising technique — mediating between his philosophies of tropical modernism and industrial architecture. "We want to pursue a design culture where we combine specialist knowledge with new ideas stem from all type of fields."
Alexis Dornier
alexisdornier.com
Photography by @kiearch
Dissection Information
Kitchen table and chairs by Walk the Plank
Custom built sofa by CCM
Custom joinery and building by Uluwatu Surf Villas & Bali Construction
Beds, side tables, desks, picture frames by Uluwatu Surf Villas & Bali Construction
We think you might also like Mosman Residence by Daniel Boddam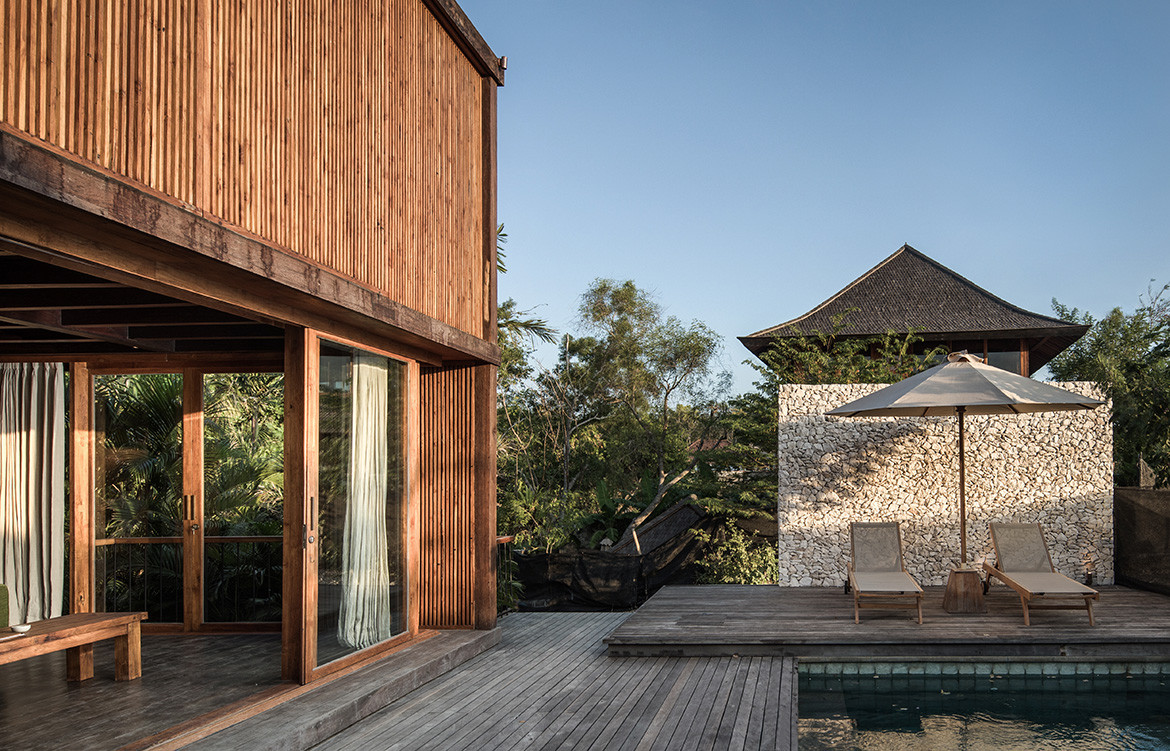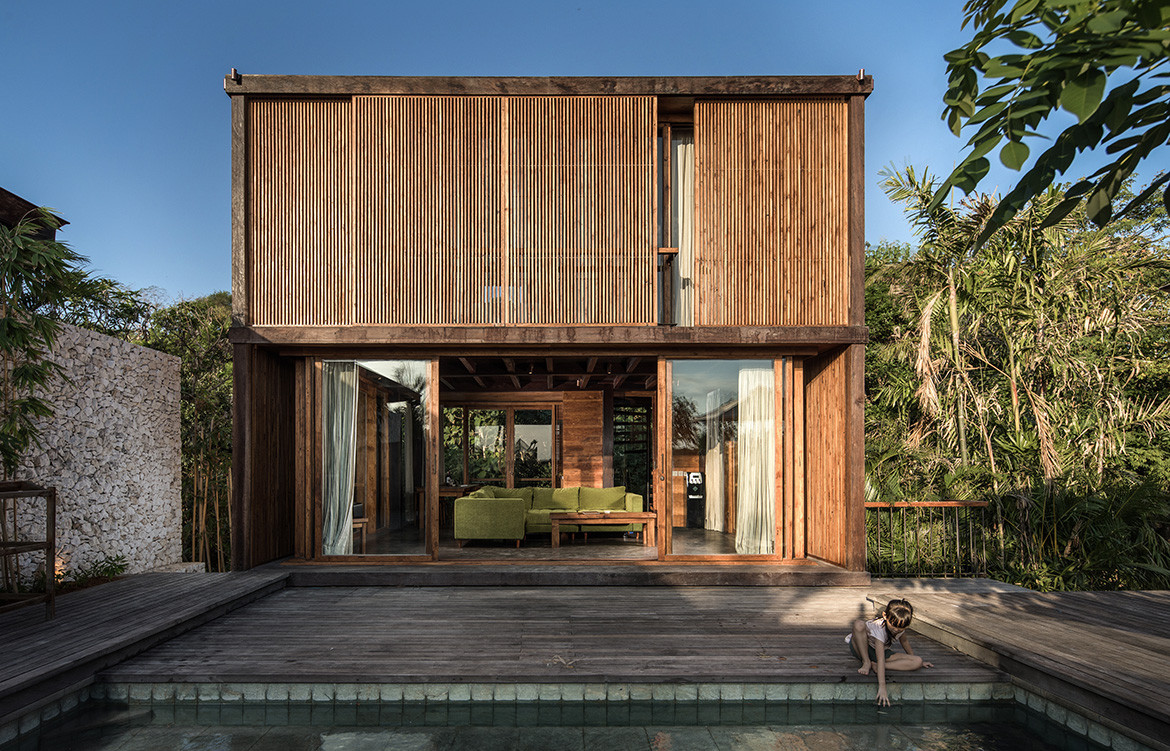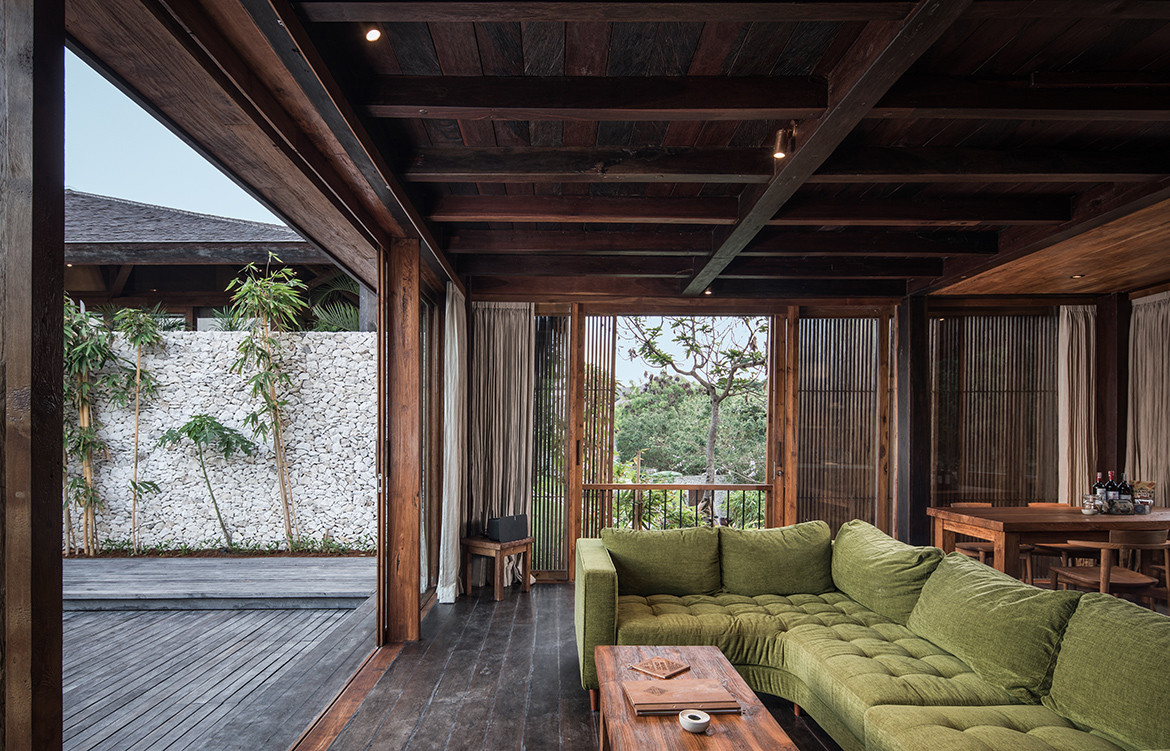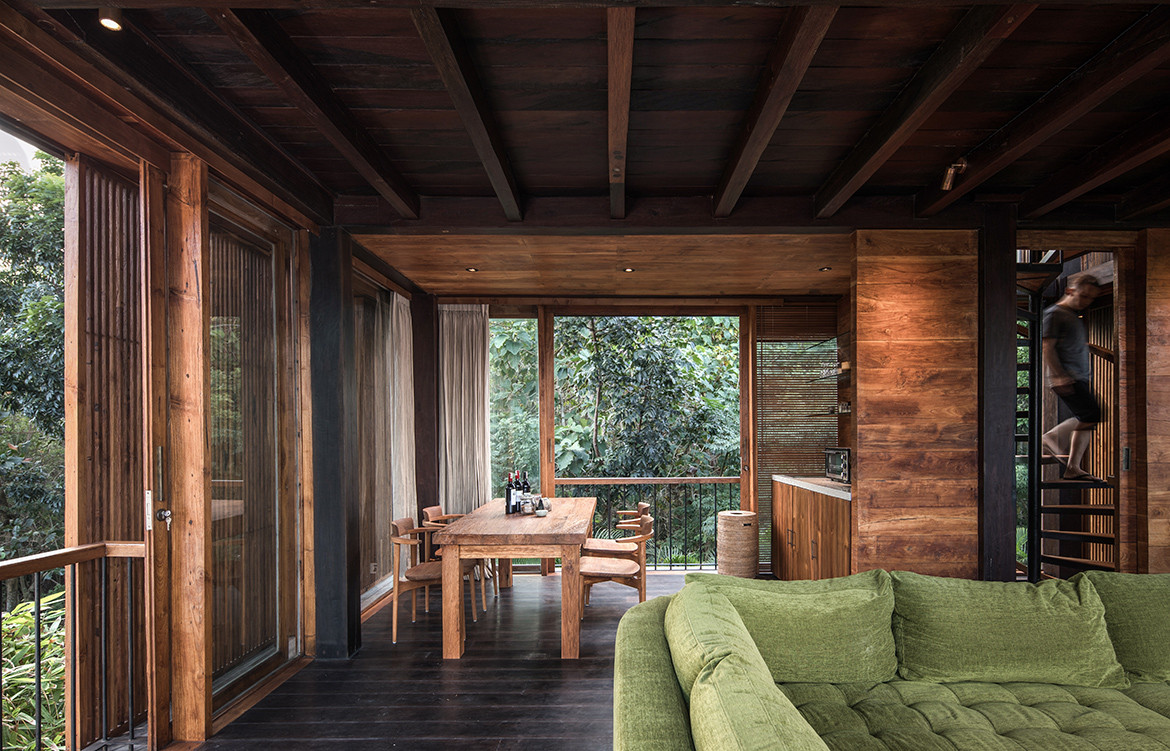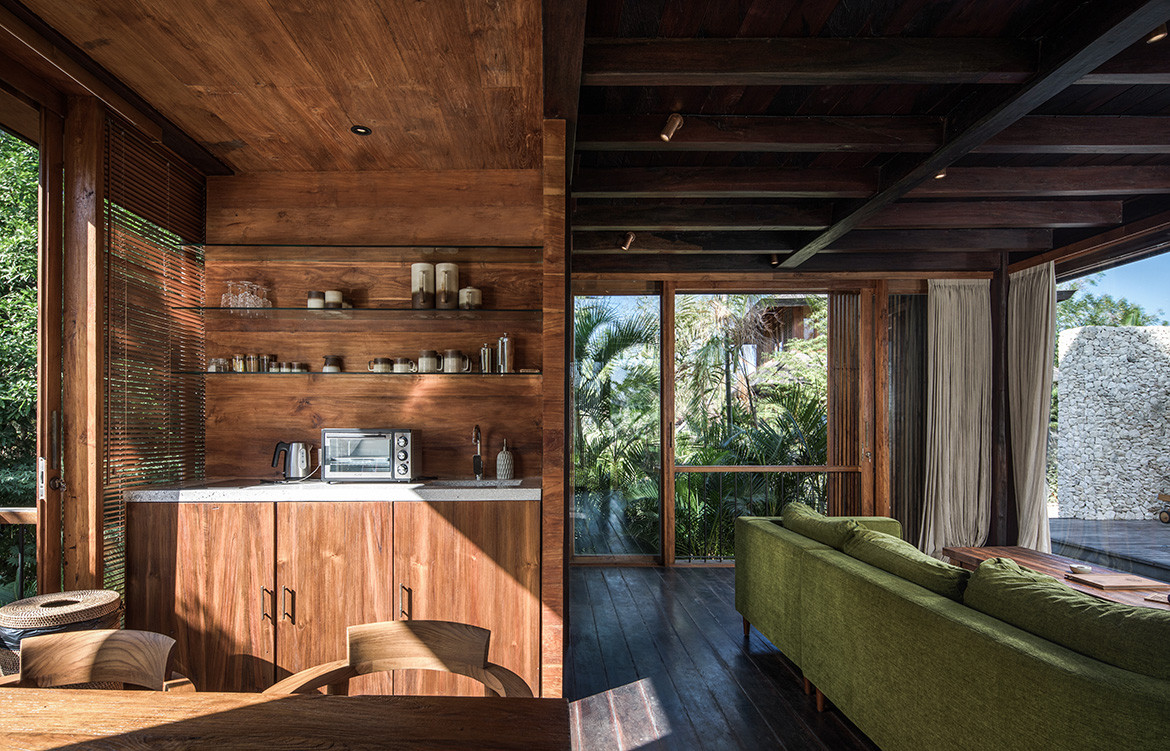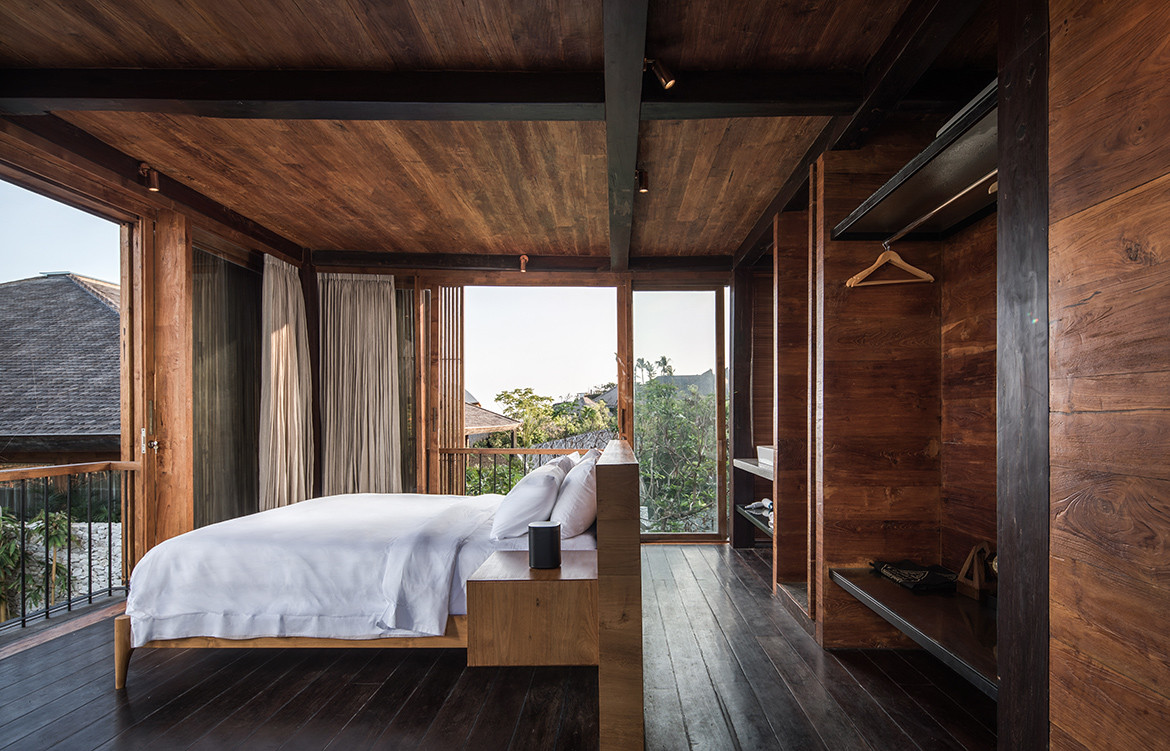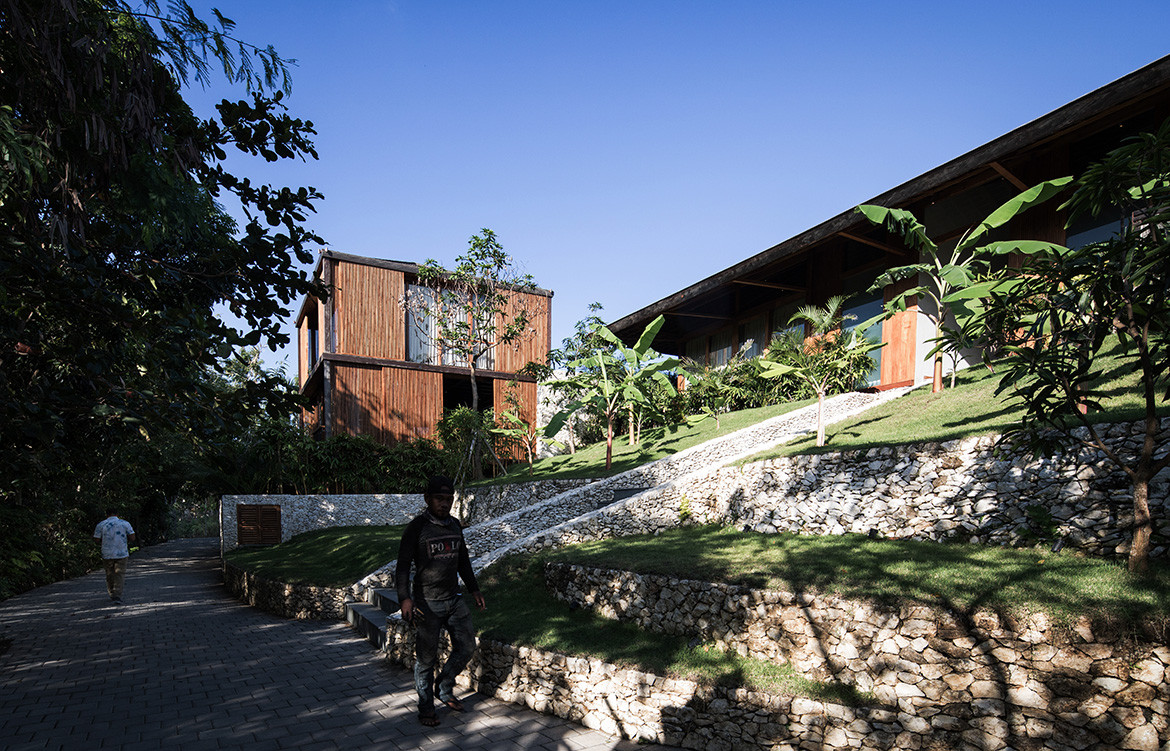 Tags: Alexis Dornier, Aperture House, Bali, eco-design, limestone, timber, Uluwatu Surf Villas
---