What's hard to find but easy to lose? I'm not setting you up for a dad joke, but I might be giving airtime to a tired cliché. The answer is trust. And for Peta, a wife and mother of two young children, that's exactly what she had with Daniel Boddam: architect, director of his eponymous practice, and someone she's known since childhood.
Peta, her husband and their two children once lived in an old Californian-style bungalow in Mosman; the same address they'd held for five years prior to the recent renovation. But it was small and didn't feel suited to the Australian climate – an absence that's only exaggerated when living in such close proximity to the ocean. After deciding that action needed to be taken, Peta and Tyson considered their options: to renovate, knock down, or buy anew. "We spent six months looking around and nothing fit what we had in had in our minds," says Peta in consideration of the latter. "That was when we approached Daniel. I knew his work, his design capabilities [and] I wanted someone I could 100 per cent trust."
As tends to be the case with the majority of briefs given to architects, Peta's was two-fold. There were elements that were architecturally and function-based: a home marked by plenty of natural light, seamless indoor-outdoor transitions, generous open spaces, passive yet effective heating and cooling options, and high-tech automation. The latter of which in fact was championed by Tyson, who works in the field of IT Security.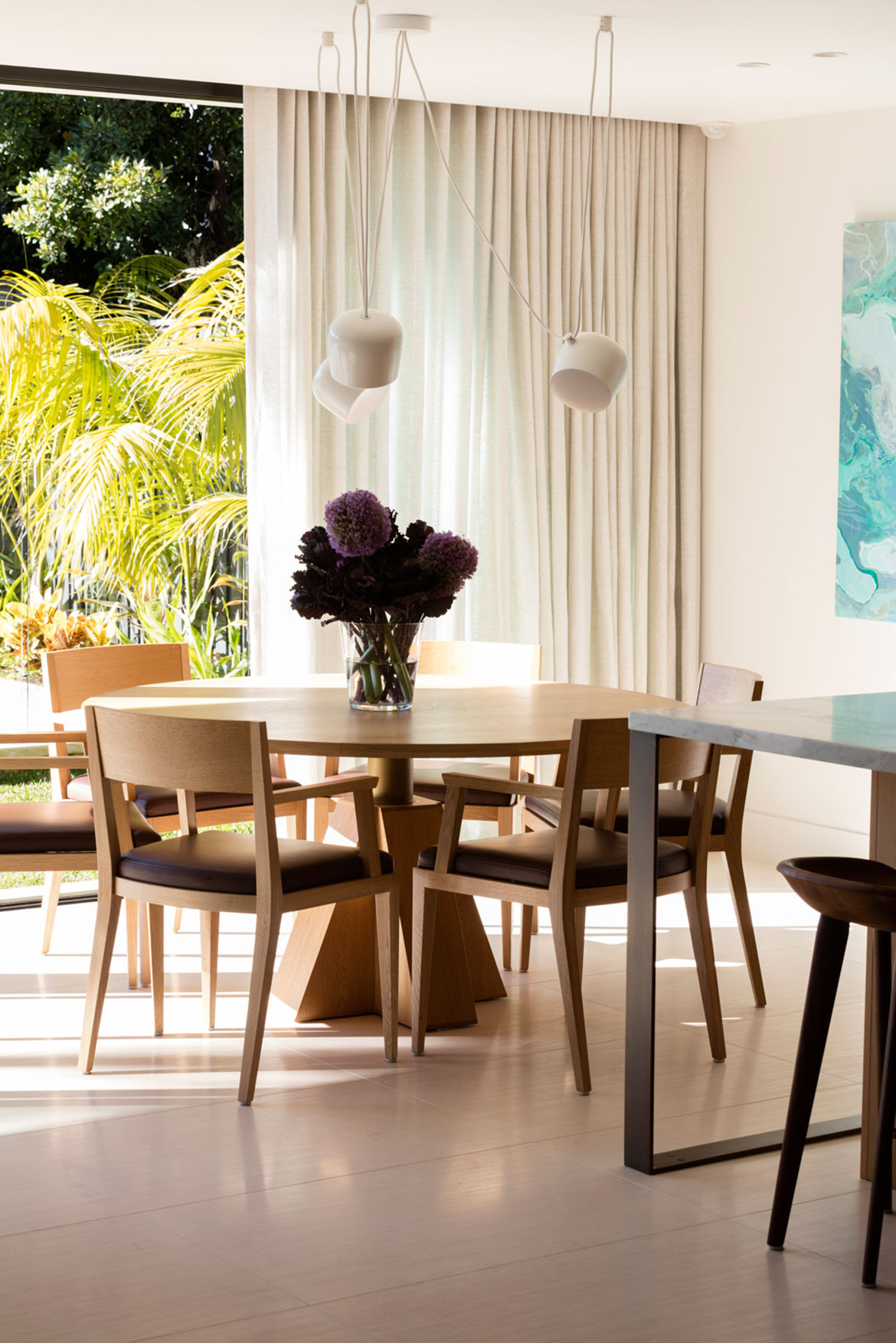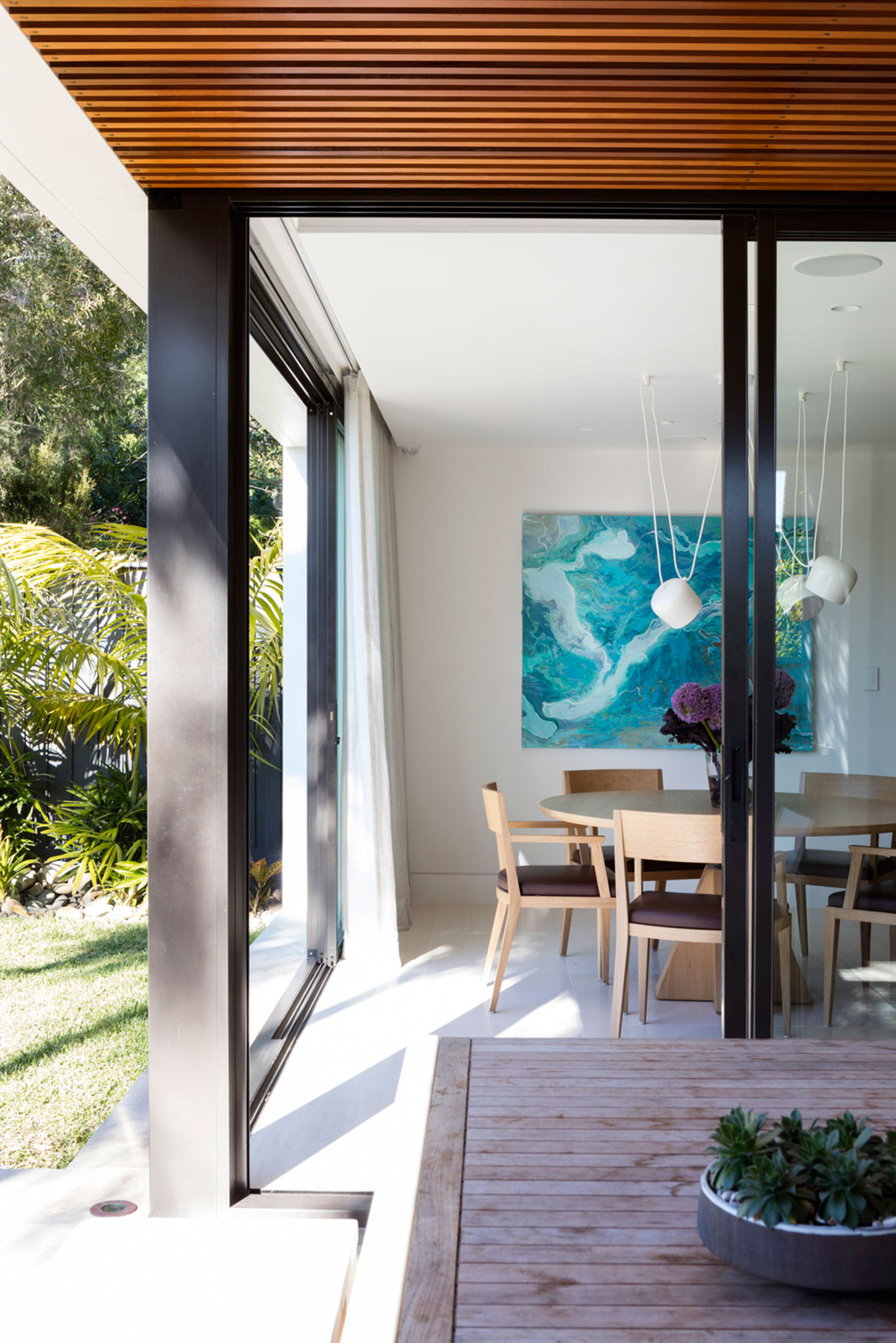 But there were also elements of the brief that were harder to define, elements which played a subjective role in shaping the family's experience of the residence. The desire for a house heralded by modern design without appearing sterile or unliveable, for one. A home that's warm, comfortable and easy to live in for a young couple with two young children. And, less tangibly, one that brings what Daniel calls "a slight tropical flavour" to Sydney's lower-north shore. "We wanted it to feel like we were on holidays at home. We wanted to be in Honolulu in Mosman," says Peta.
Year-round, Mosman Residence is a great example of how you can use architecture to enhance the natural climate, playing to its strengths rather than against them. With solar panels and Tesla batteries, on a really hot summer's day the house has the capacity to run completely off-grid. And in a location predisposed to a constant breeze and architecture that encourages it to run throughout the house, this means that even during the height of summer the air conditioner is rarely used.
Once dreaded by Peta, the cooler months are now a non-event. Hydronic underfloor heating works with a naturally insulated floor plan to create almost all of what's needed to keep the house warm during winter.
For all the rooms Daniel has fit into this single site – four bedrooms; four bathrooms; a spacious open-plan kitchen, dining and living area; outdoor dining area; media room; study; laundry and den across three levels – Mosman Residence is an exercise in consistency. The colour palette, metalwork, furniture (much of which is from Daniel's own Monument collection) and custom joinery all communicate. "It's about the consistency of an idea and [how to] roll that out. It's streamlined, elegant and simple," he says.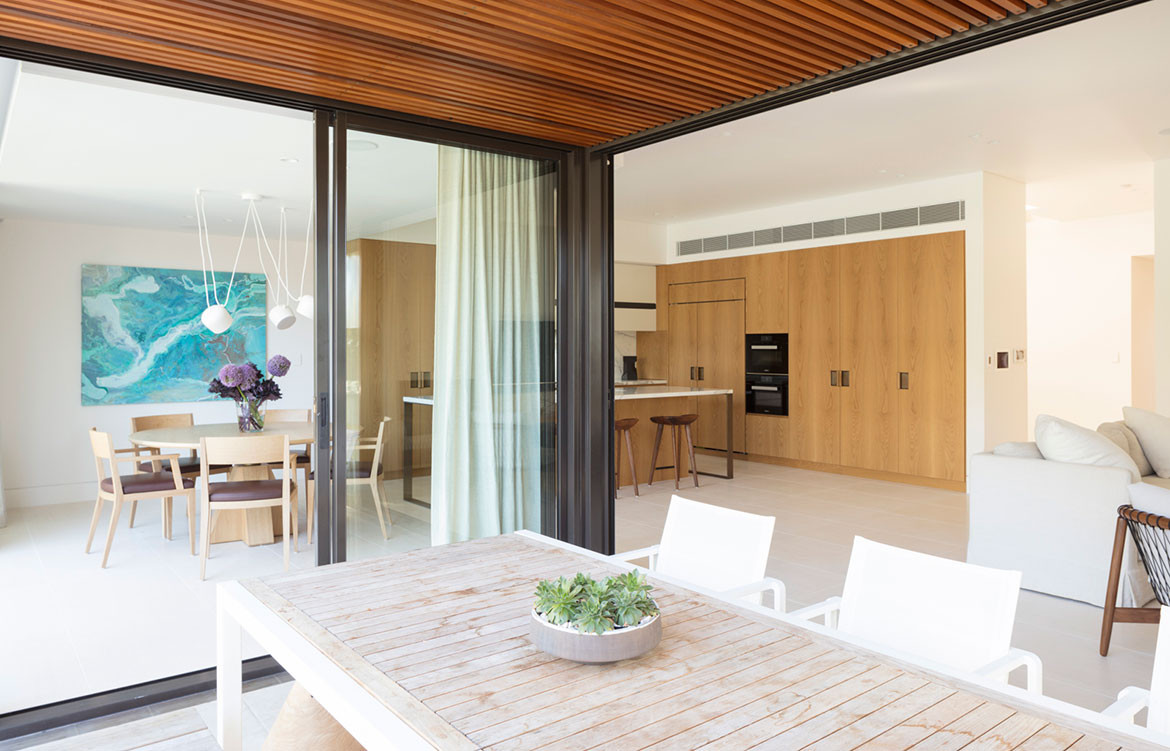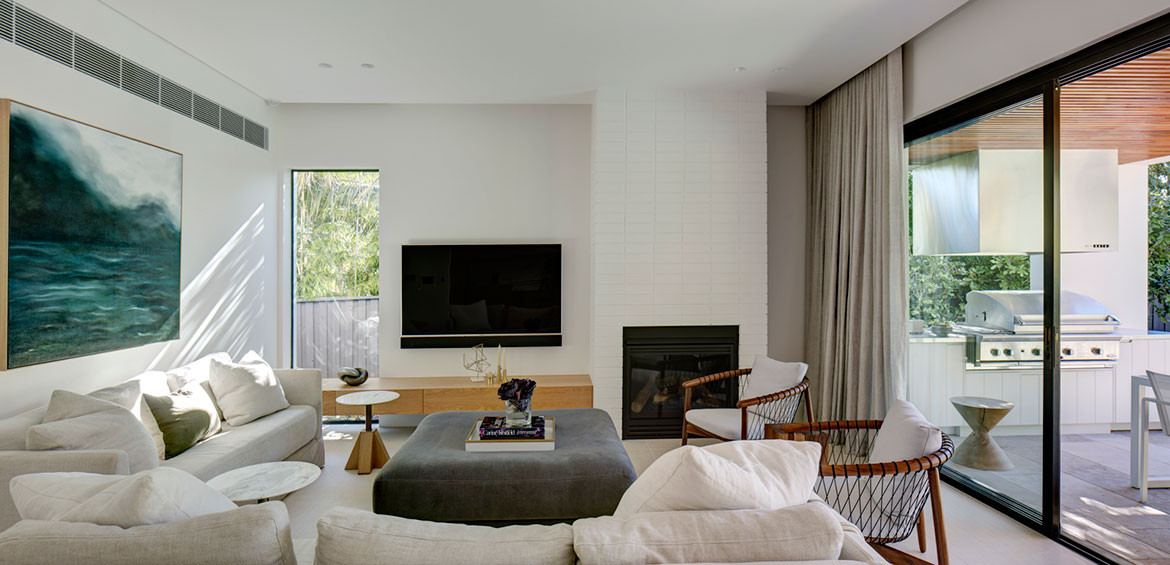 Despite the stunning interior spaces, it's the exterior detailing that holds the heart of architect and children alike – the two toughest critics. The beach might be a five-minute walk down the hill, but Peta and Tyson's children love the pool. They've not had one before and love having their friends over to play. The glass walls that form the rear boundaries of the residence slide seamlessly back while the sandstone ledge doubles as additional seating to oversee the kids or when entertaining a garden full of guests.
As for Daniel, the timber battens and glass skylights on the roof above the rear outdoor dining area are his favourite details. He likens the effect to standing beneath a tree canopy. These features continue upwards and around the residence to form the basis of the greater exterior façade.
"The crafted timber pavilions re-interpret the existing Californian Bungalow style which everyone really loves," he says. "I wanted to draw on that spirit, but in a modern way. It was a real play of timber craftsmanship and horizontality [against] the white solid podium."
After such a long process – three years start to finish – there are times, of course, when it seems a little too good to be true. During the build the family occupied a few different rental houses, so, despite the fact they moved back home towards the end of 2016, sometimes they forget that this is home now. "You sort of have to pinch yourself," says Peta. "This beautiful home is yours."
Daniel Boddam
danielboddam.com
Photography by Brett Boardman
Dissection Information
Selected furniture from Monument collection by Daniel Boddam
Sofas and Ottoman in living room and chaise lounge in media room custom designed by Daniel Boddam in linen from Westbury Textiles
ST04 Backenzahn Stool in Walnut by e15 from Living Edge
Crosshatch Chair with Walnut frame by EOOS for Herman Miller from Living Edge
CB-22 Tractor Counter stool in Walnut by Bassam Fellows from Living Edge
Husk Armchair by Patricia Urquiola for B&B Italia from Space Furniture
Eames lounge chair and ottoman in Walnut and tanned leather from Living Edge
Embody Chair by Herman Miller from Living Edge
Cowrie Chair by Made In Ratio in Walnut from Living Edge
Dream Bed by Marcel Wanders from Poliform
Teak turned stools by Rory Unite
Outdoor sun loungers, couch and dining chairs from Parterre
Dining table and bench from Eco Outdoor
FLOS AIM pendants from Euroluce
U-light Pendant by Toss B from Hub Furniture
Fog pendant small by FLOS from Great Dane Furniture
George Nelson Bubble Lamps from Spence and Lyda
Monocle Wall Sconces from Living Edge
General architectural lighting from Tovo lighting
Limestone floor tiles, Rocha Bianco from Gitani Stone
European Oak Eterno engineered timber floorboards from Precision Flooring
European Greta Sisal flooring from the The Natural Floorcovering Centres
External sandstone floor tiles in Beauford from Eco Outdoor
Carrara hexagonal tiles from Onsite,
Yohen Border tiles from Artedomus
Matt white porcelain tiles from Bisanna tiles
External sandstone cladding in Berrimah from Eco Outdoor
Cedar retractable louvres from JWI Louvres
Kitchen benchtop and splash back in Calcutta marble from Gitani Stone
Bathroom benchtops in Carrara marble from Gitani Stone
Caesarstone benchtops in Osprey to the kids' bathrooms and laundry
Integrated Miele fridge and dishwasher.
Franke undermount basin, KWC tap from Winning Appliances
City Stik brushed stainless steel tapware from Brodware
Catalano Zero 50 toilet from Rogersellar
TR3 heated towel rails from Hydrotherm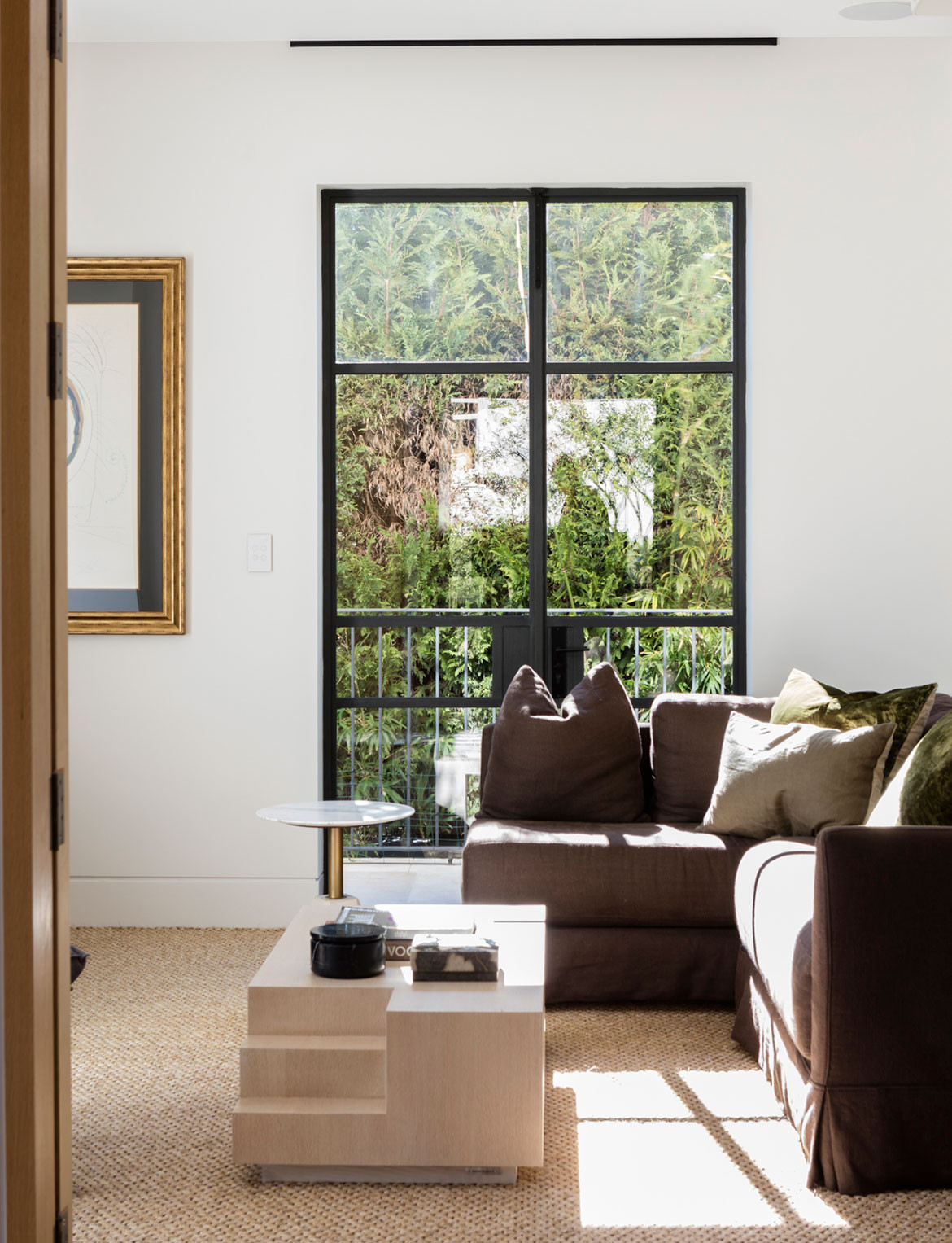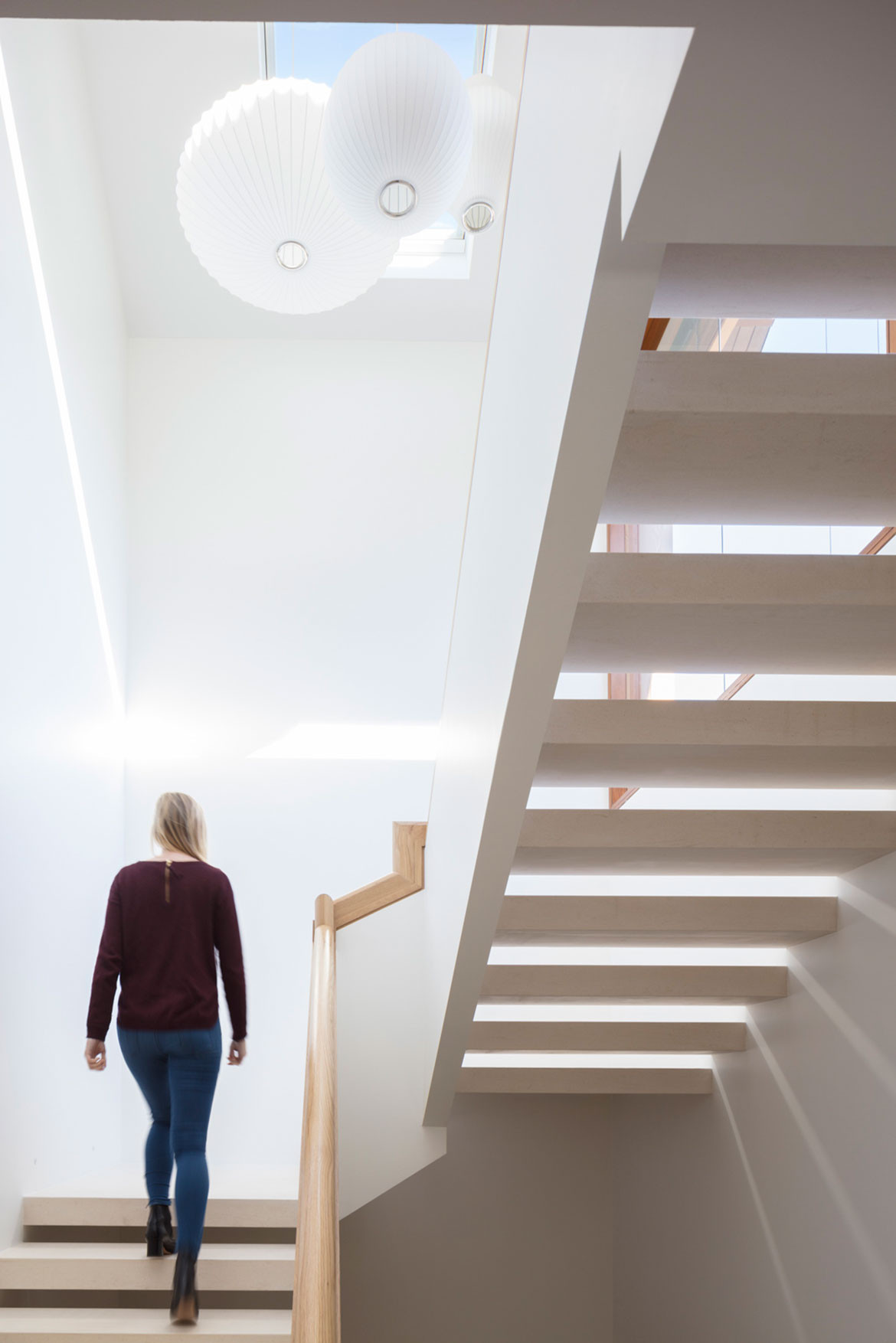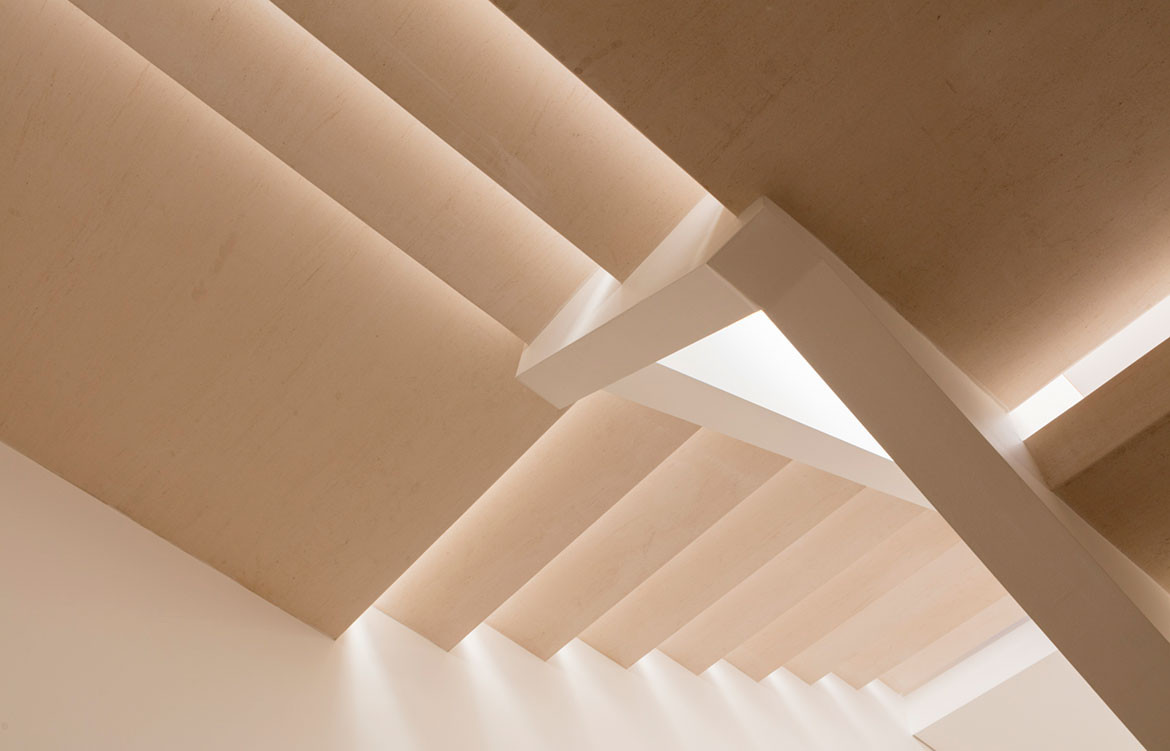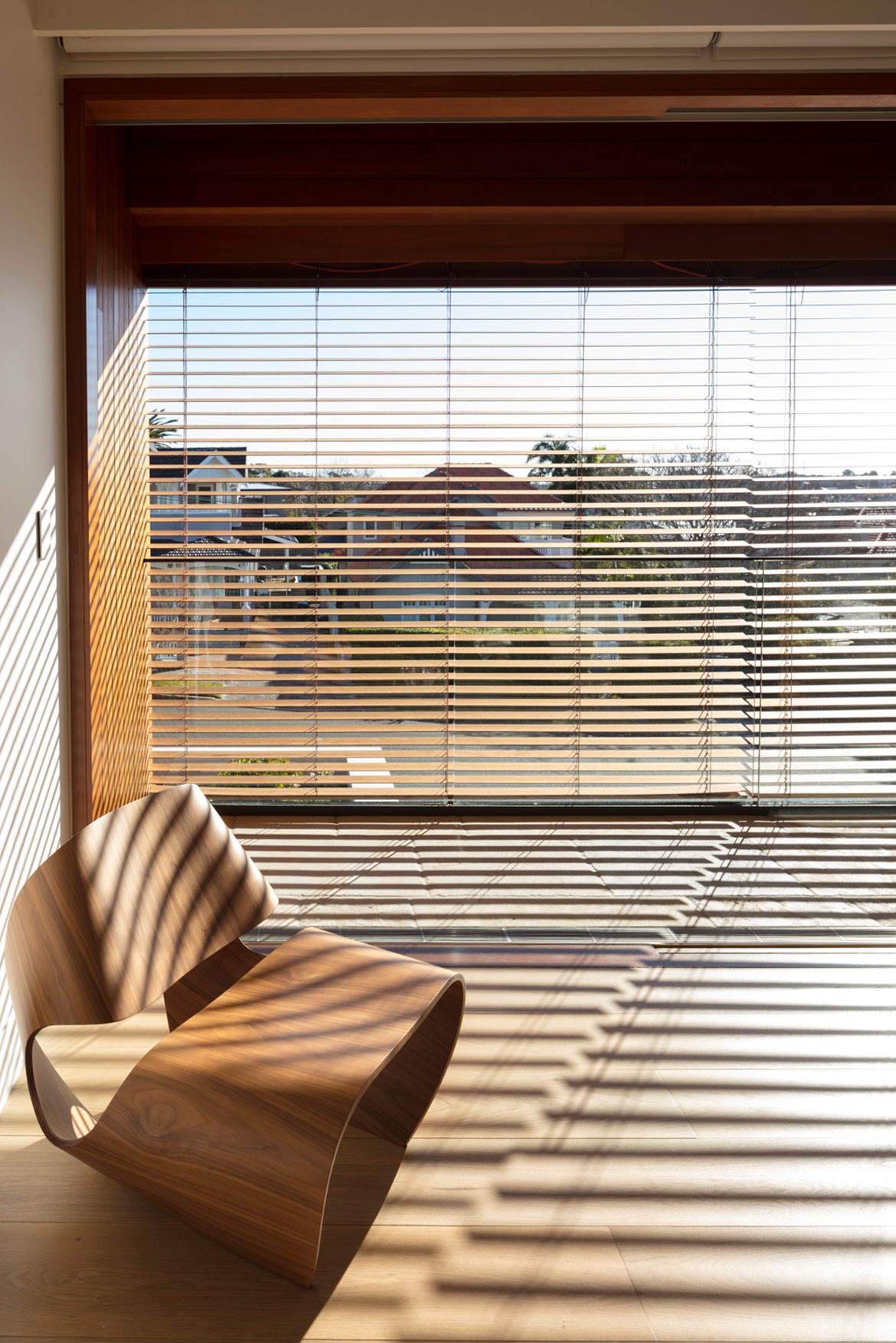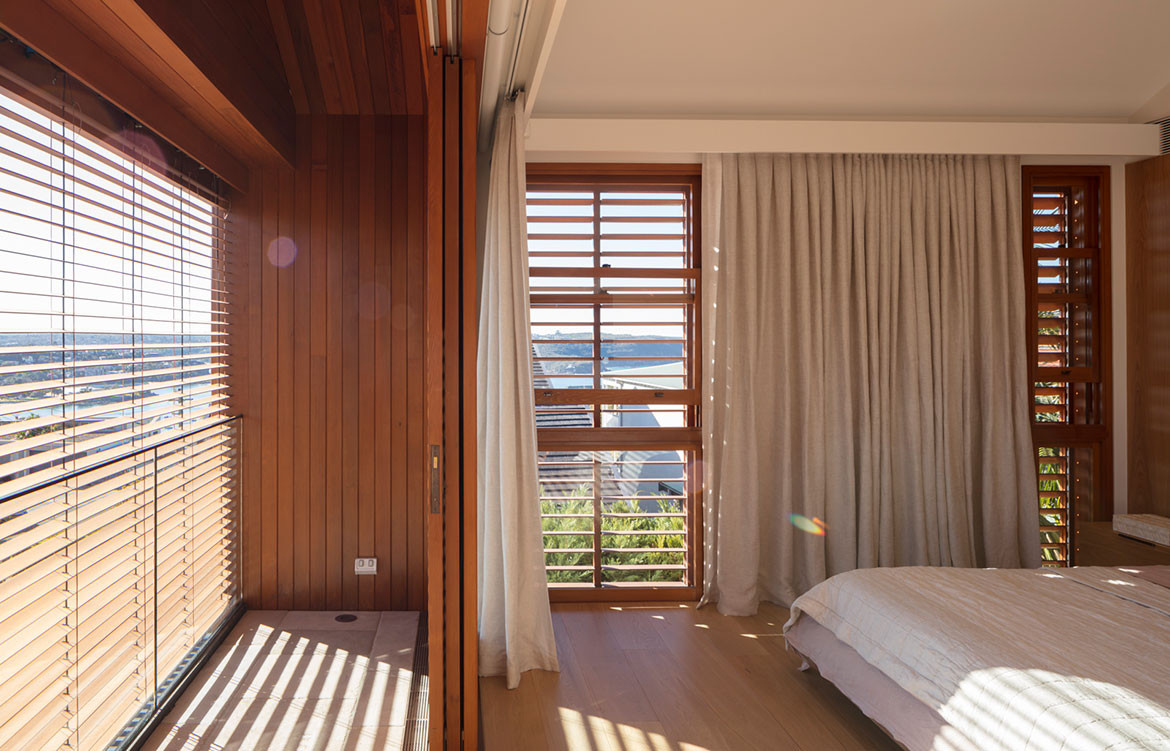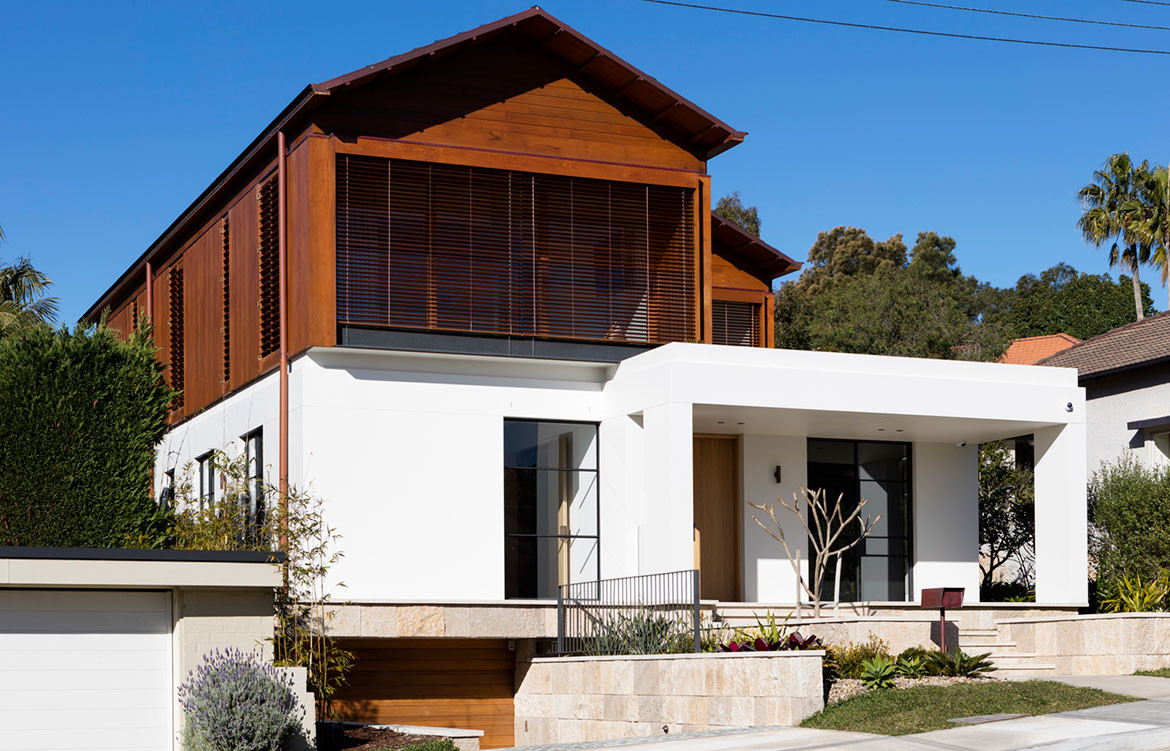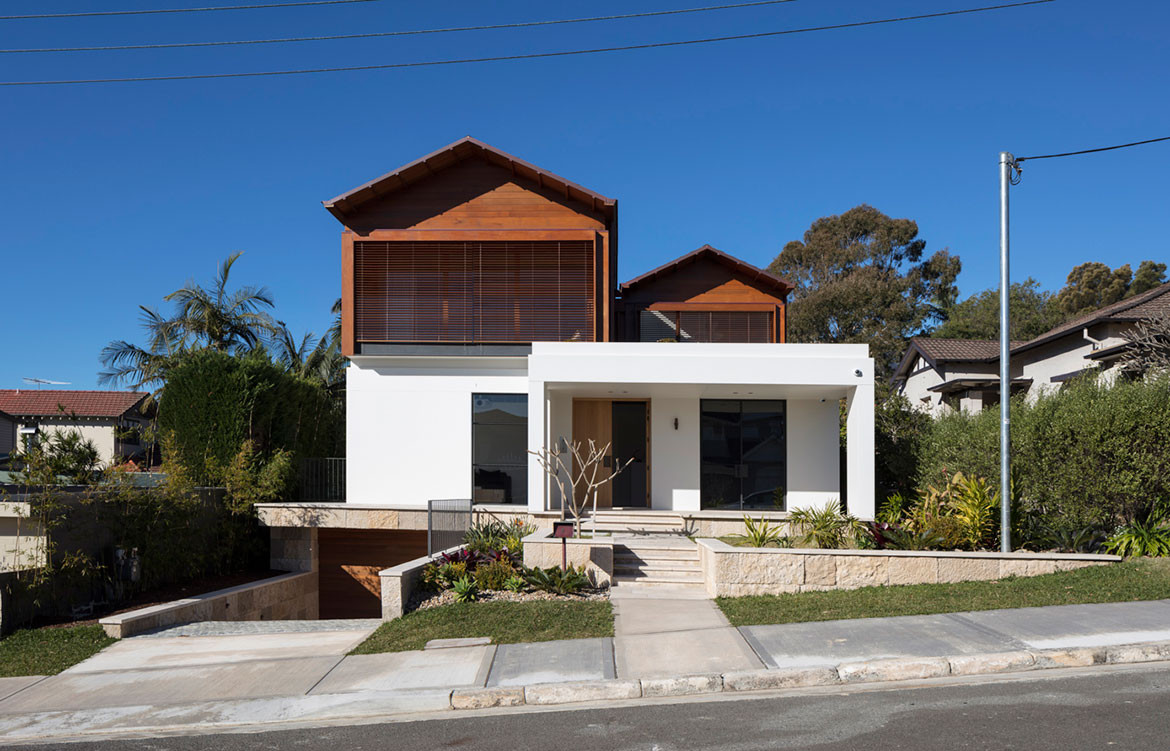 We think you might also like 5 Homes That Connect Their Residents To Nature
---