"The curved entry wall is the show piece," says Chris Stribley, co-director of Cera Stribley Architects on a beach house design recently completed by the studio. "The battens accentuate the curve as it leads you up into the central living space and to views over Sorrento."
The 300-square-metre house, situated on an elevated piece of land, strikes a commanding presence in a landscape of native trees and exotic vegetation. "The curved forms follow the natural topography of the land as there is a bowl in the centre, which the building straddles," continues Chris. "As the land falls away, the form continues out and captures the views from the living space whilst creating the cantilevered entry and carport."
Designed to accommodate multiple families, the interior plan revolves around the kitchen. "The kitchen acts as a central node, from which all the other spaces branch off and offer surveillance of the pool to the south and play area to the north, whilst still being fully functioning," Chris explains. This central space was a result of the team's response to retaining the existing pool, whilst creating a new outdoor area for the kids on the opposite side of the site. "We wanted to create a link through the house – two large openings opposite each other, so when the weather is good and the kids are playing in either space, you can easily interact with them. These two openings also assist with cross ventilation through the main space," Chris continues.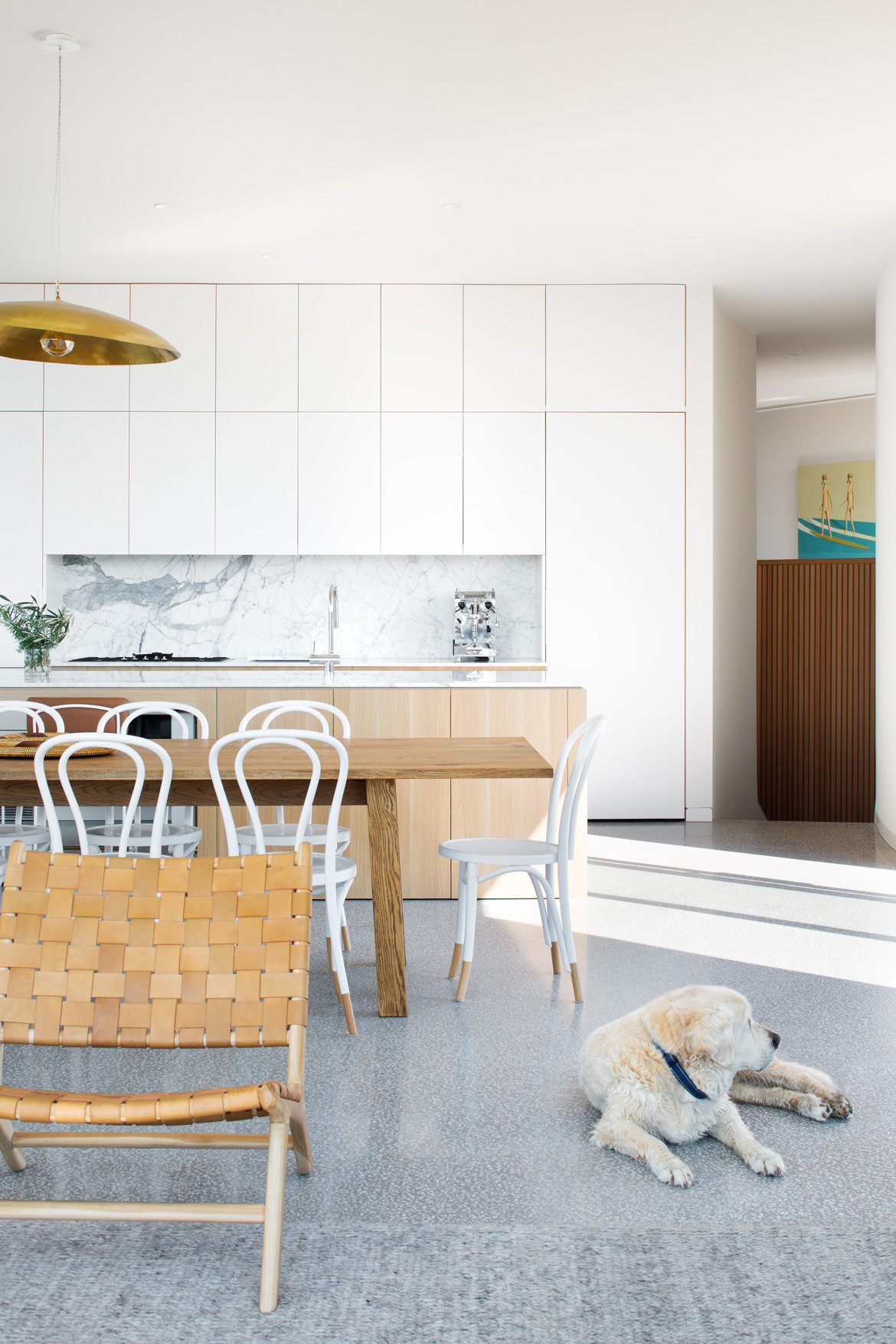 In recognition of the need for spaces that would allow occupants to retreat for some quietude, the team added an extra "apartment" ­– a cool subterranean sanctuary – as well as an additional living room (and future office) to the rear of the upper floor where the children are able to play without disturbing others. Each bedroom also boasts large recessed window seats, performing double duty as luggage racks for transient visitors and as intimate reading nooks. The master suite is located on its own level, affording the owners complete privacy.
Despite the refined and robust material palette –­­ timber, polished concrete, concrete blockwork – the house exudes a sense of luxury. "I think the sense of luxury comes from the experience rather than the finishes," explains co-director Dom Ceratonio. "The large expanses of glass means that all the spaces engage with the views and the outdoor areas. The interiors are deliberately unadorned to avoid competing with the views."
Furthermore, the palette is uniform across the internal and external surfaces, blurring the distinction between the two, creating not only cohesion in the overall beach house design, but reinforcing the sense of spaciousness. "The idea of a beach house is to get away from it all and be carefree, so the last thing you want is to be living in a porcelain vase, hence the choice of materials and the overall design," concludes Dom.
Cera Stribley Architects
cs-a.com.au
Photography by Emily Bartlett
Dissection Information
Exposed Block – National Masonry Grey Block
Silvertop Ash external cladding
Pangaea polished concrete veneer floors on first floor
Bentzon Carpet from Halcyon Lake
Custom ensuite basin stands from Grazia and Co
Cheminee Philippe 600 fireplace
Tapware from Sussex Taps
Gervasoni Brass 95 dining pendant
Bar stools from Grazia and Co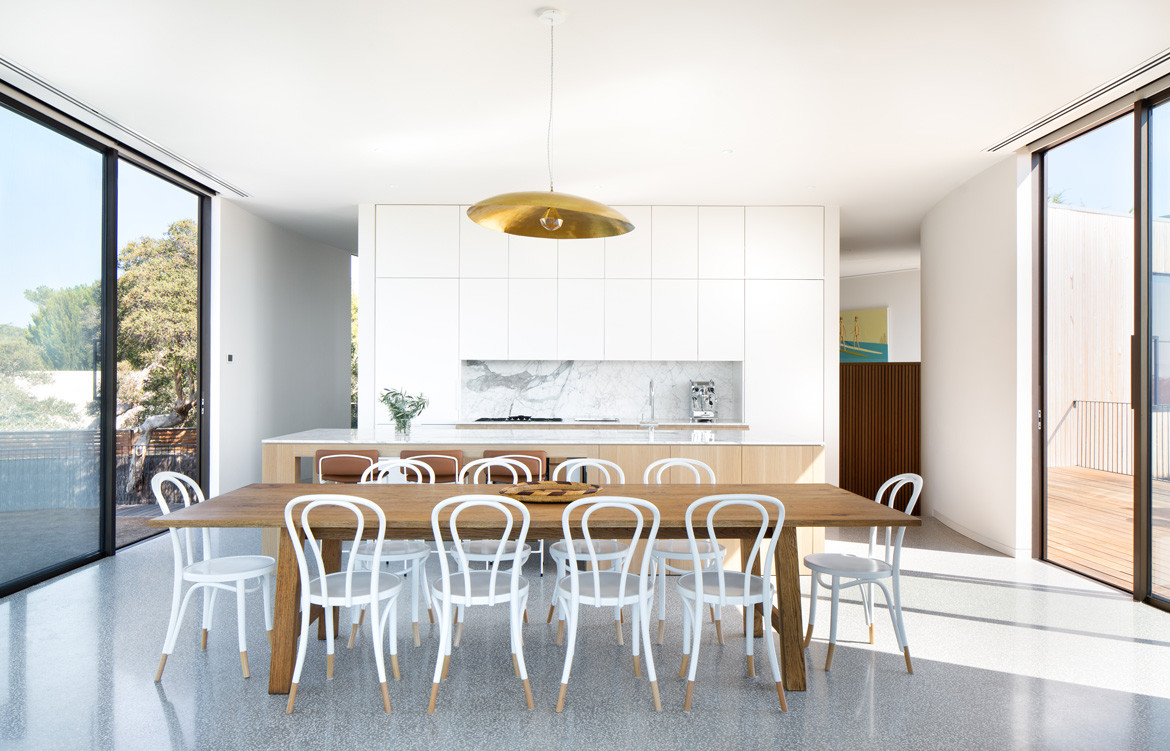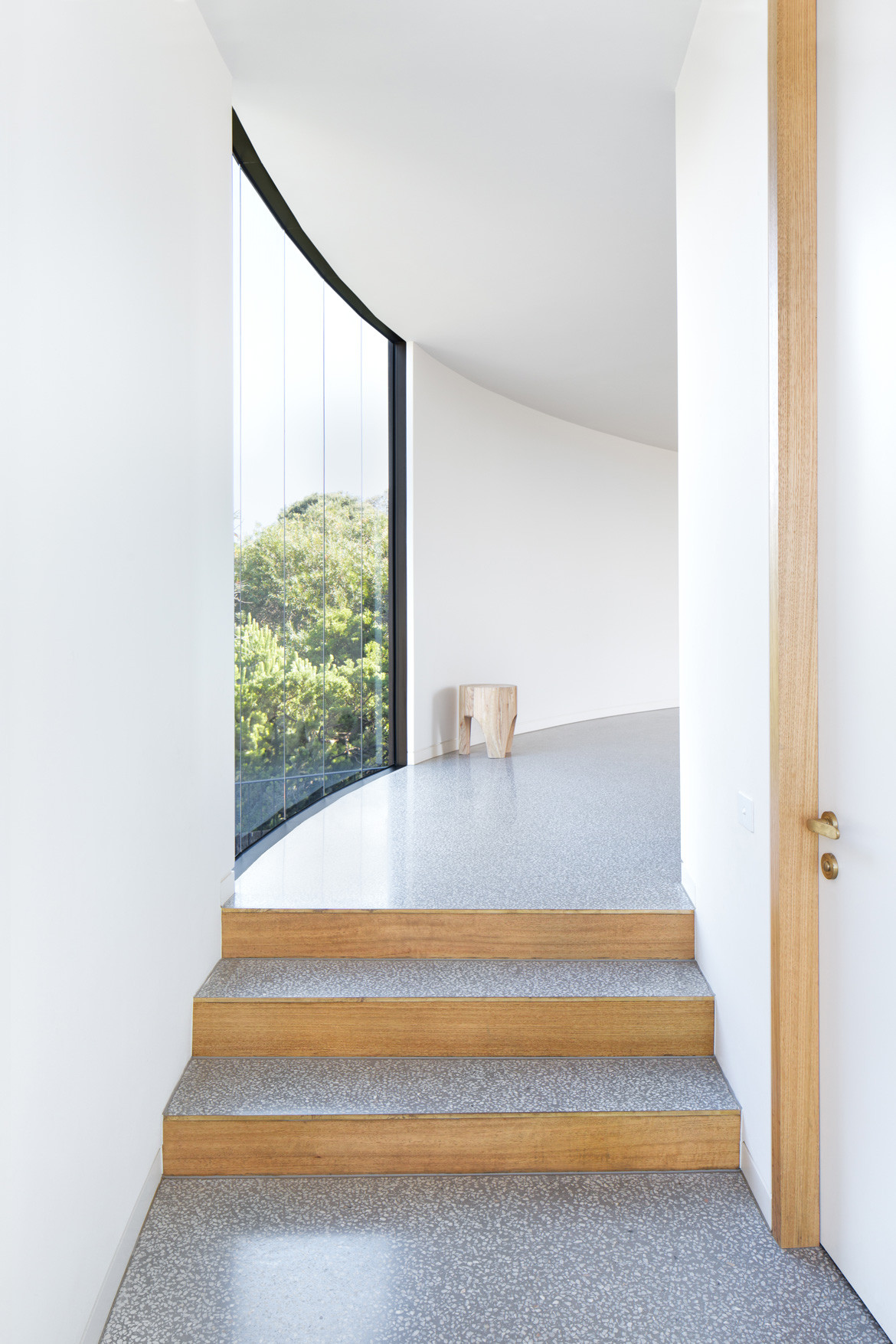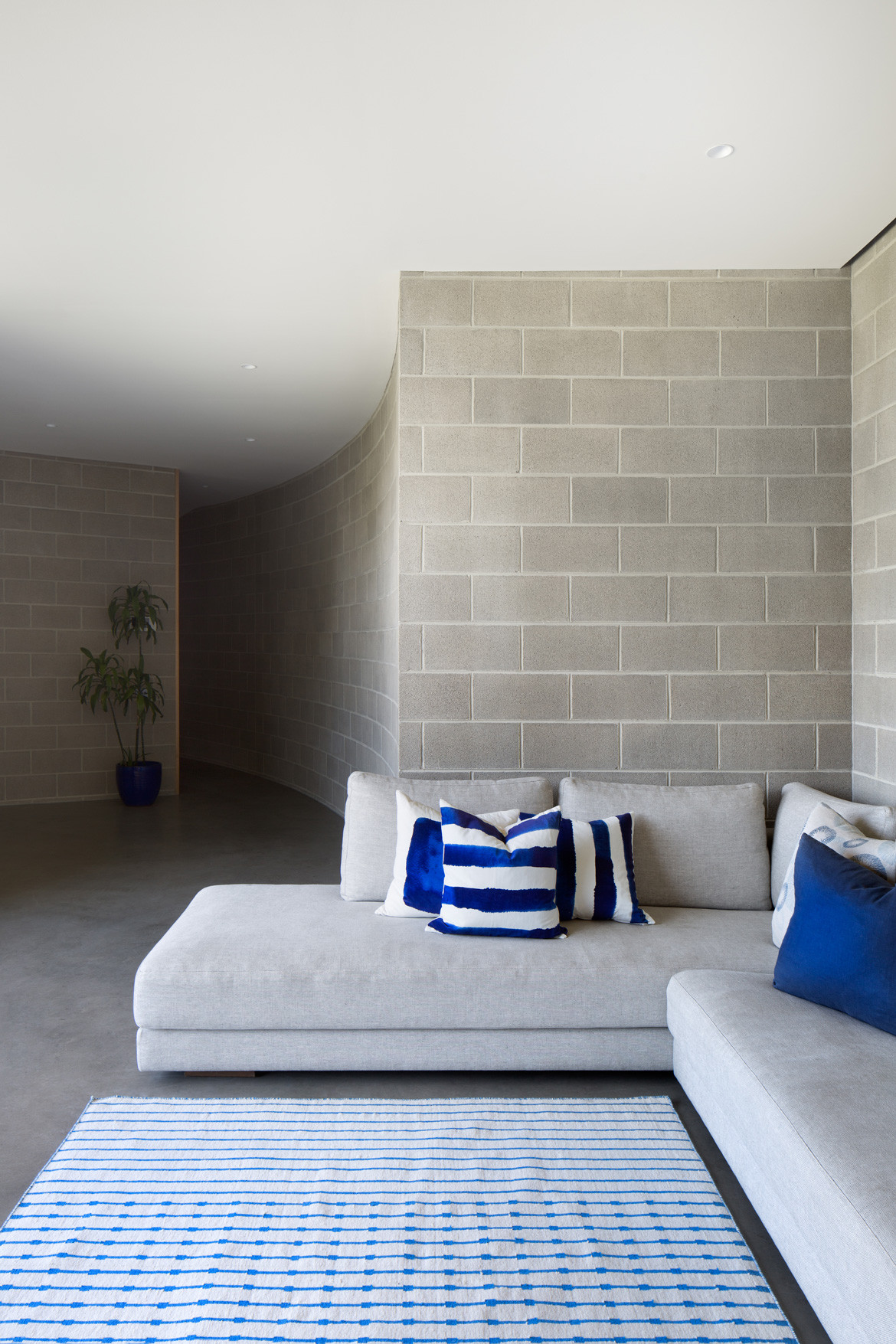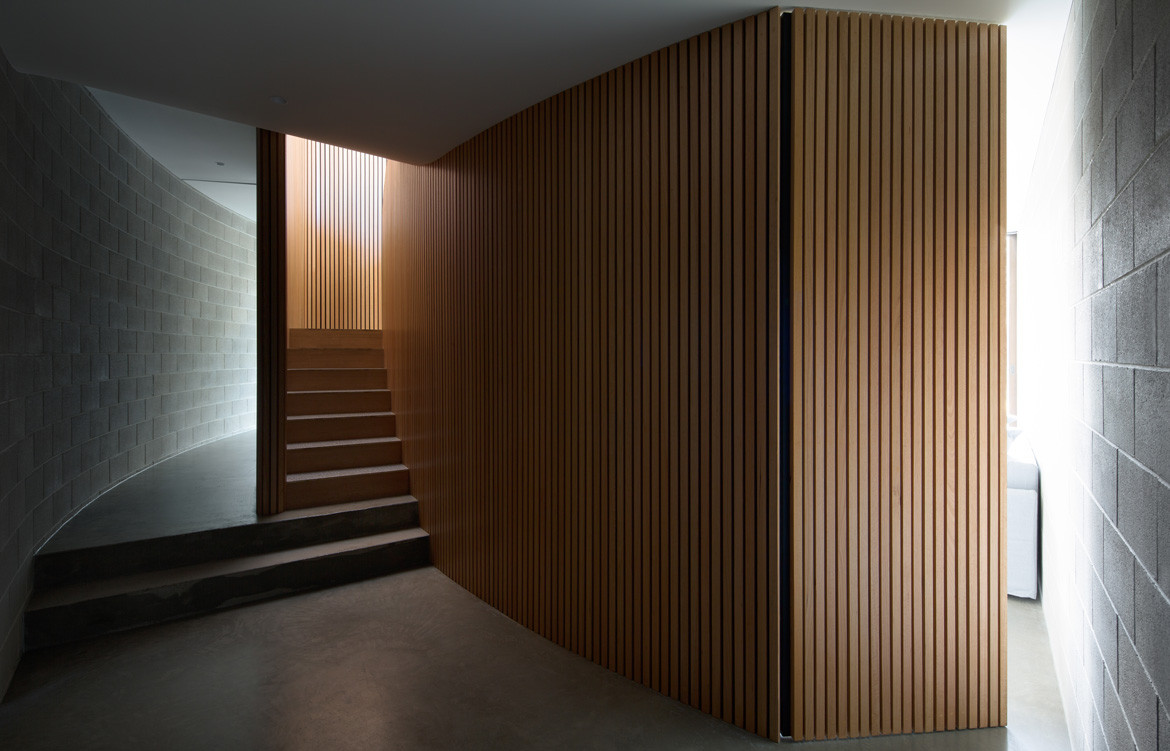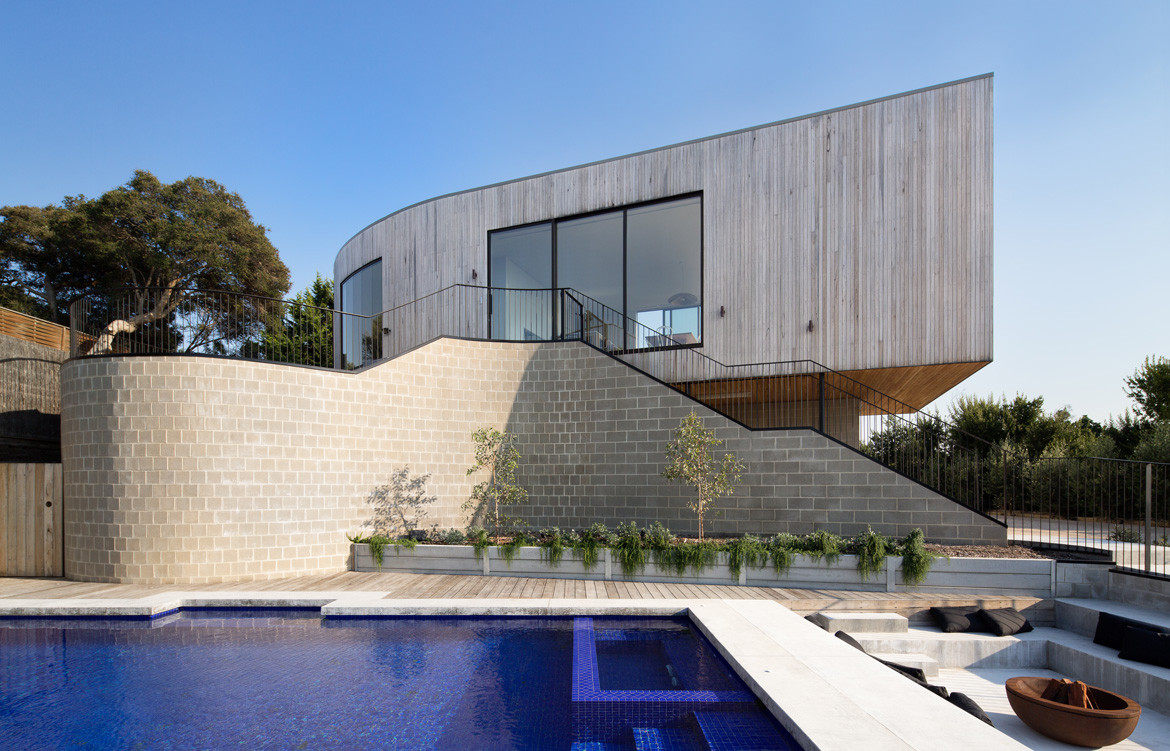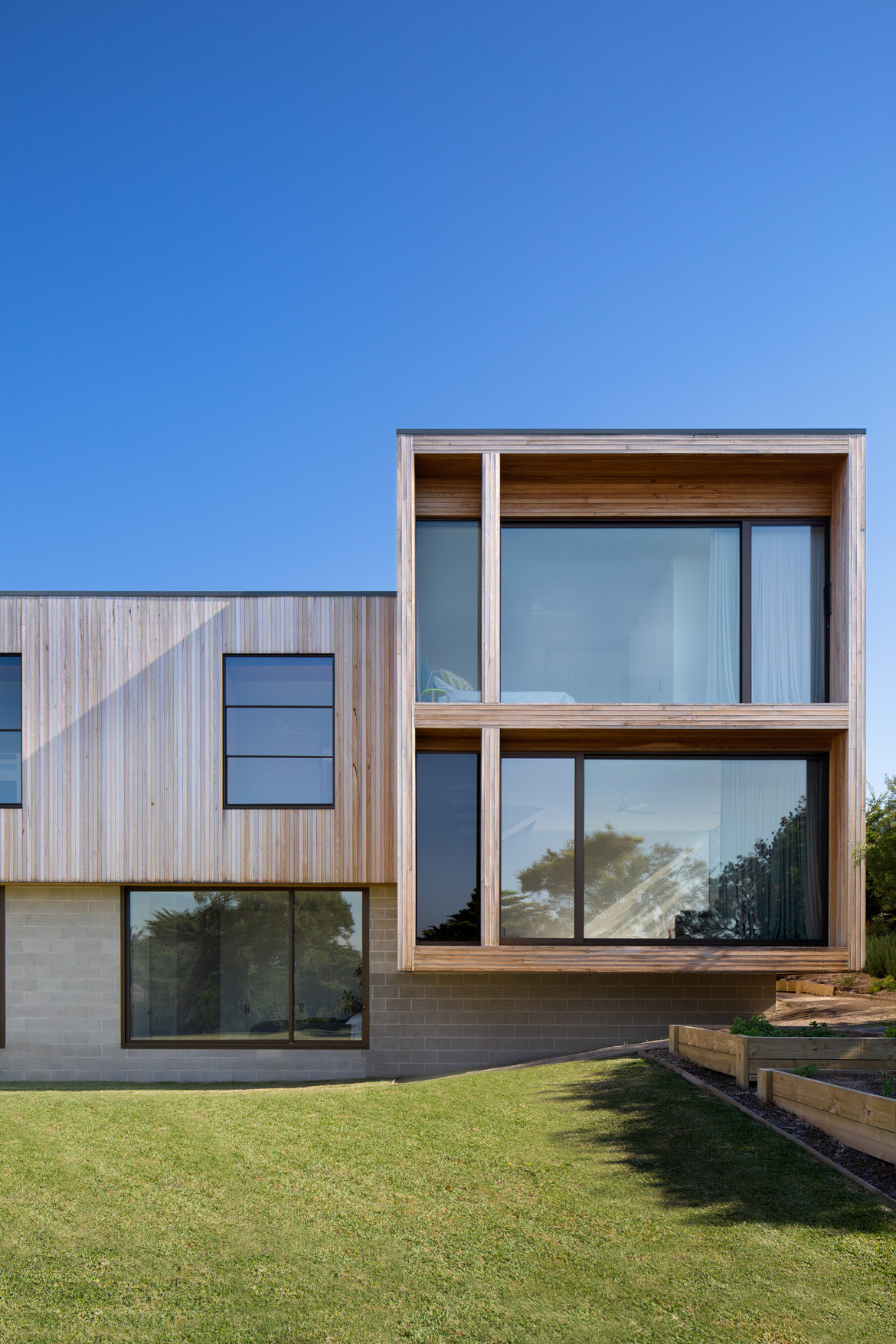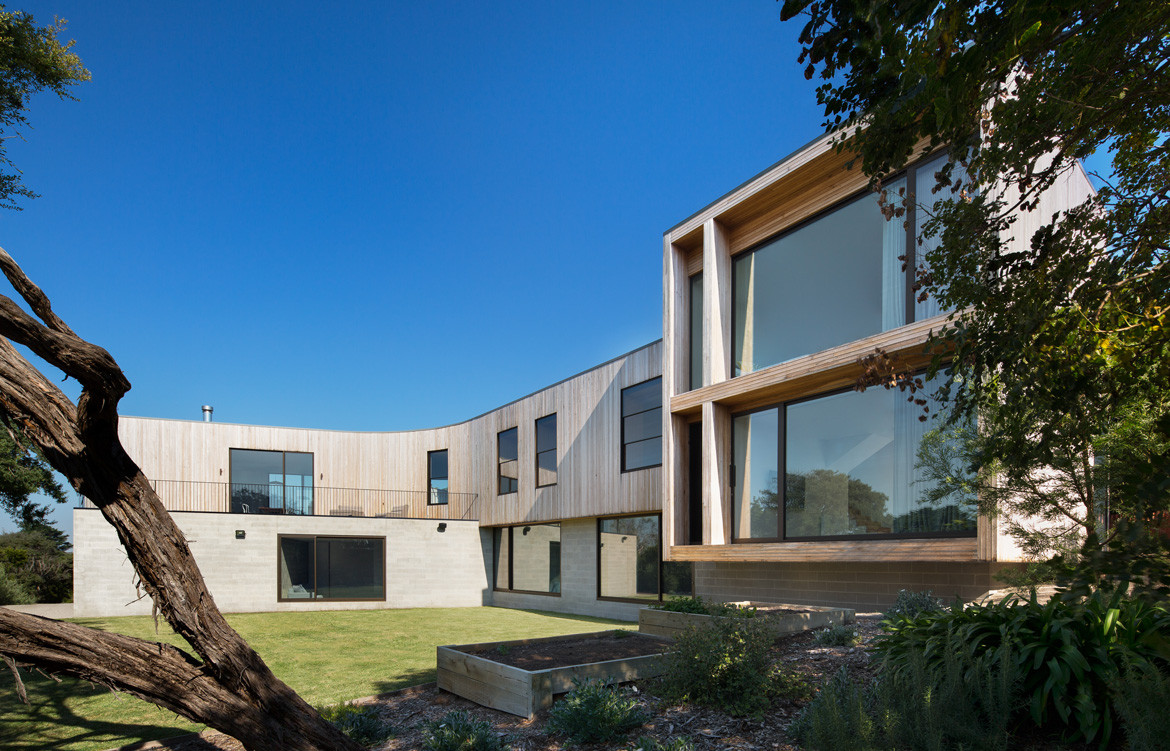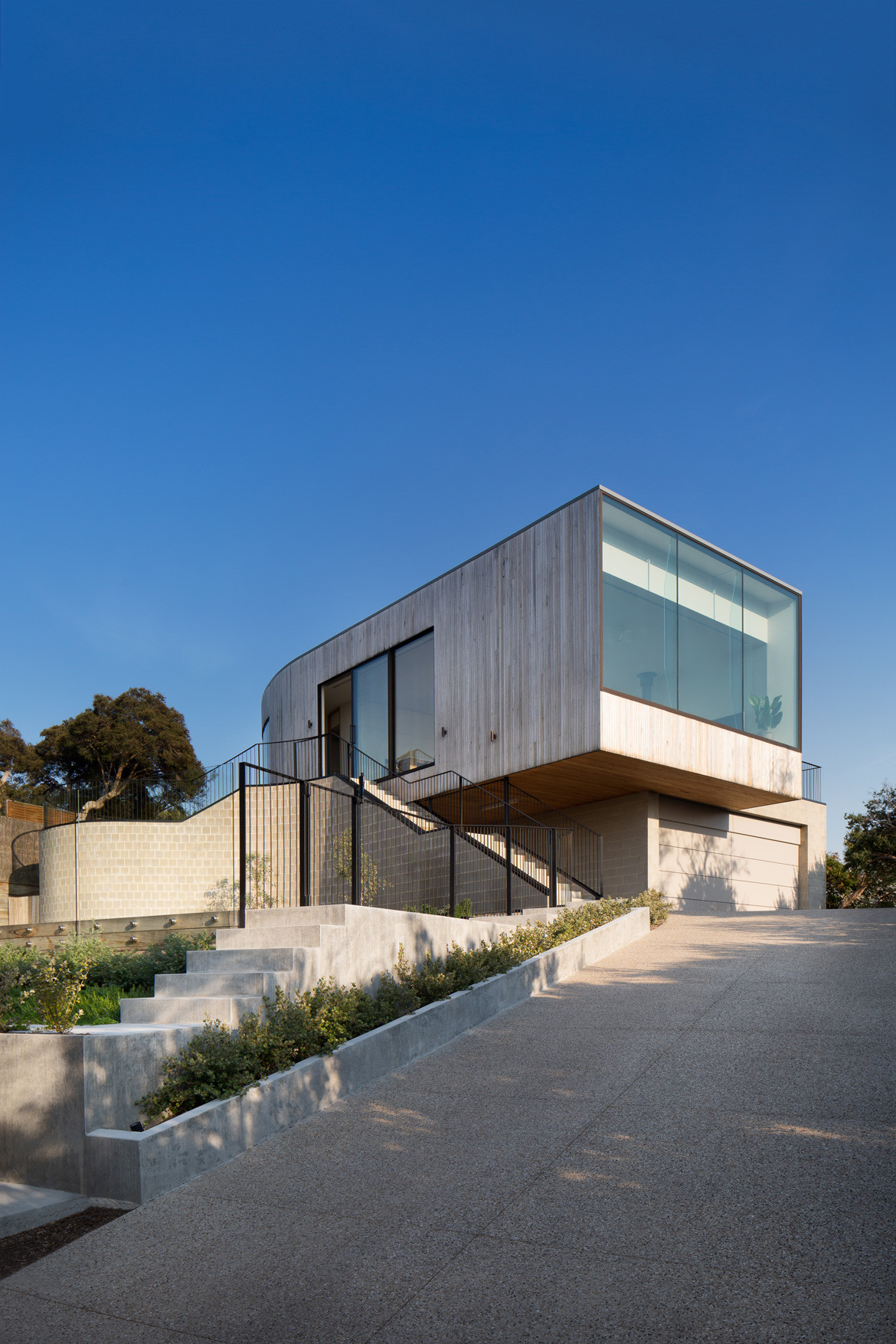 We think you might also like Brighton House by Rob Mills Architecture & Interiors
Tags: beach house, Cera Stribley Architects, Chris Stribley, Elana Castle, Emily Bartlett, Mornington
---