CM Studio's design philosophy is that beauty can be found in simplicity, and that's certainly the case for this alteration and addition to a semi-detached house in Bronte, Sydney. Home to a professional couple with young twin girls, the renovation addresses the challenges of a narrow block and a growing family, with a visually and functionally simple, effortless and low-maintenance result.
The clients wanted a family home that could evolve as the daughters grow up; to create a more expansive feeling in a narrow site; and to have a contemporary design with simple, refined materials and detailing. "The design of the house was driven by the desires and needs associated with the evolving daily rituals and interactions of the everyday domestic lifestyle," says Megan Burns, director of CM Studio.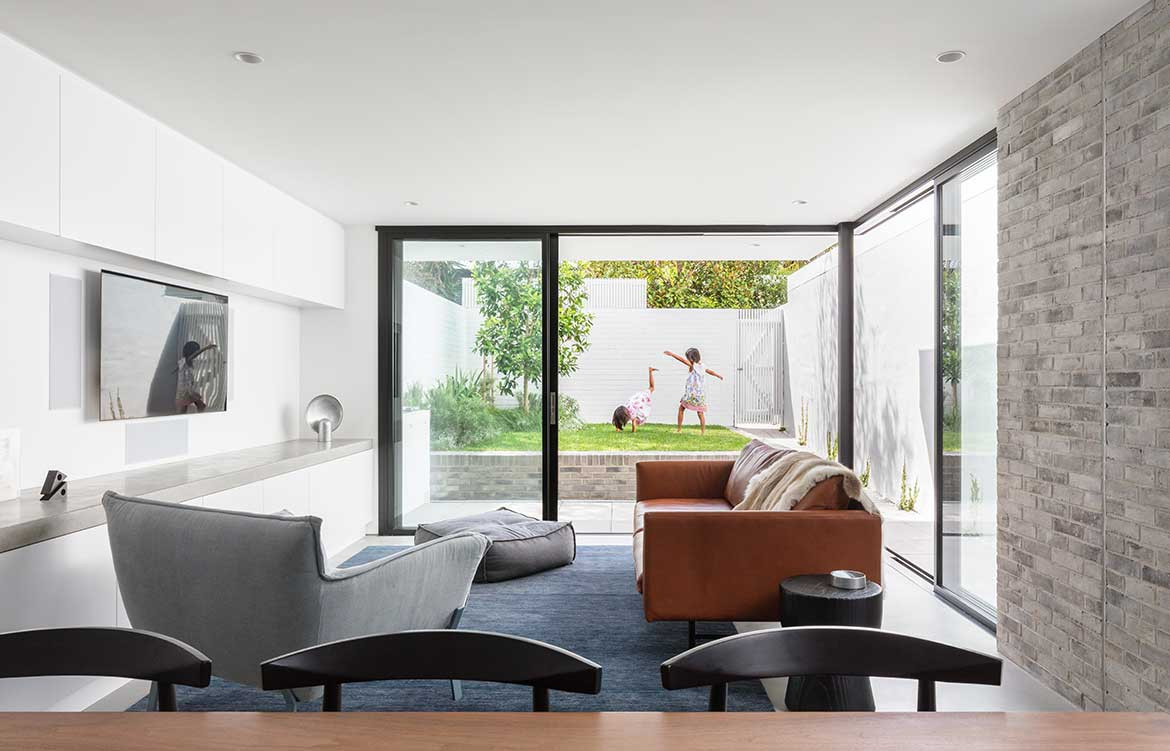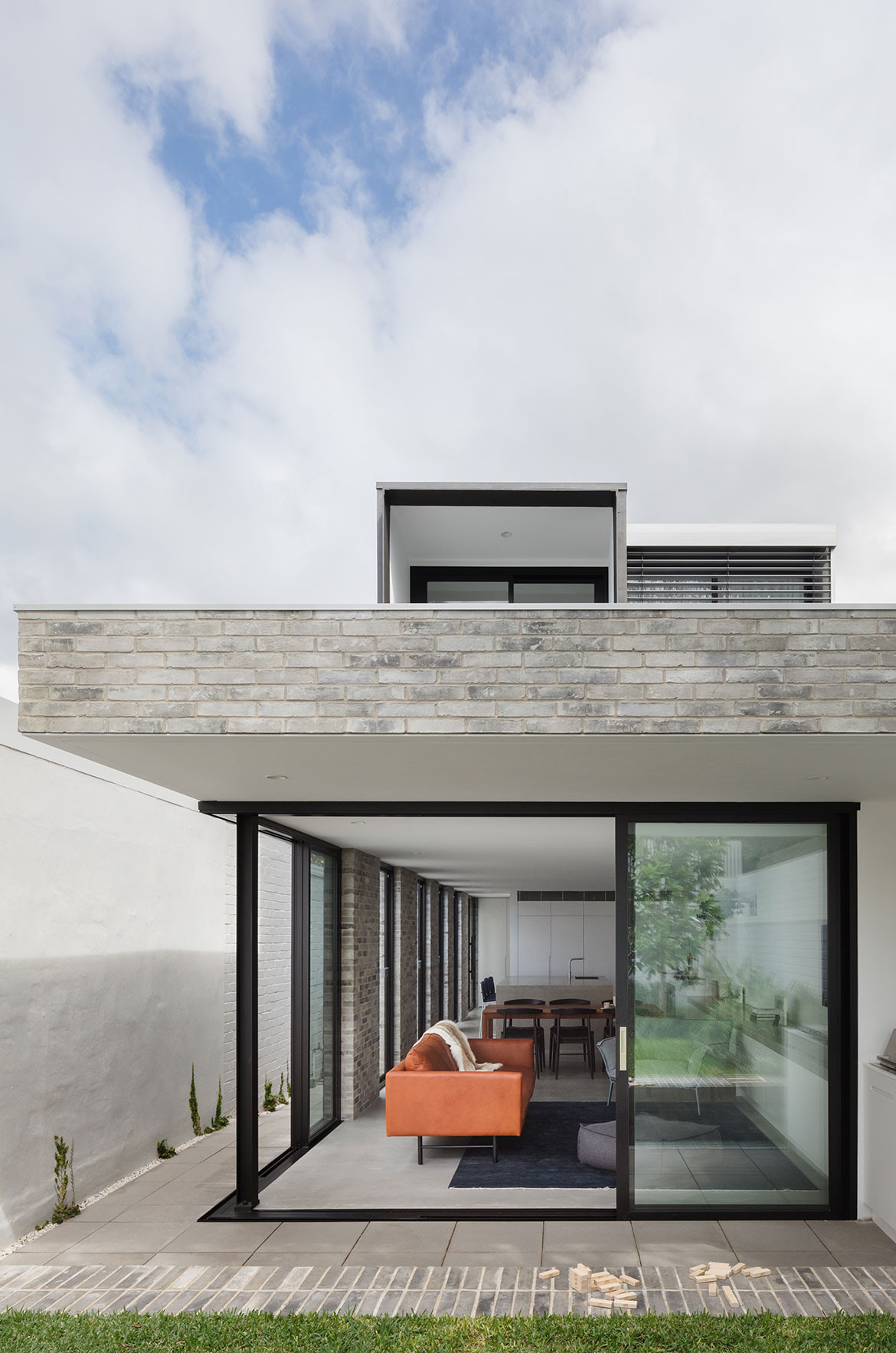 The new kitchen, dining and living area is an open space for family interaction and connects to outdoor living and the garden. Two bedrooms are upstairs with a series of sliding doors that allow for varying levels of connection and separation. The girls currently share a bedroom with their own ensuite, upstairs by their parents, but will move to their own bedrooms downstairs with built-in study nooks when they are older. As these future bedrooms are the front two rooms in the original house, the front door has been relocated to the side of the house for their privacy.
As is common in semi-detached houses, there were issues concerning privacy, overlooking and natural light given the narrow site, neighbouring properties and, in this case, south-facing living area. Upstairs windows have operable aluminium venetians to allow light, ventilation, views and privacy, and extruded frames reveal and conceal specific sight lines. Skylights bring light into the spaces that need them most, such as over the stairs, and the white brick boundary wall creates a light-coloured backdrop to the garden and bounces indirect sunlight into the living area.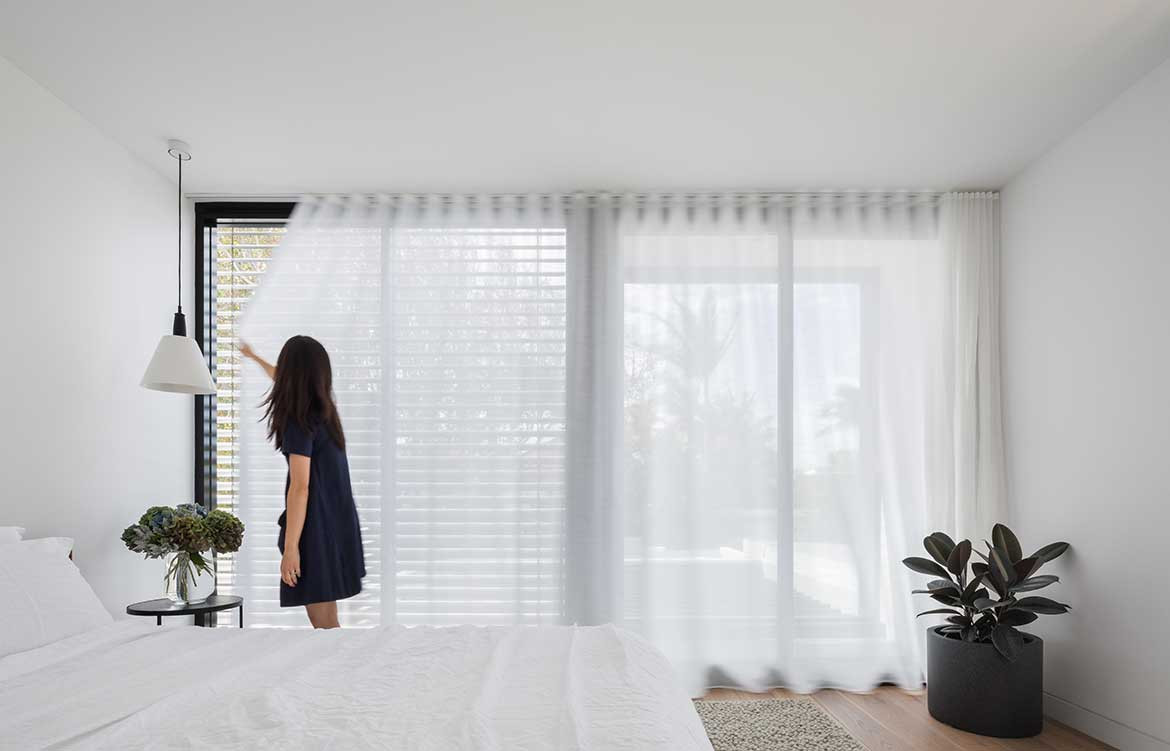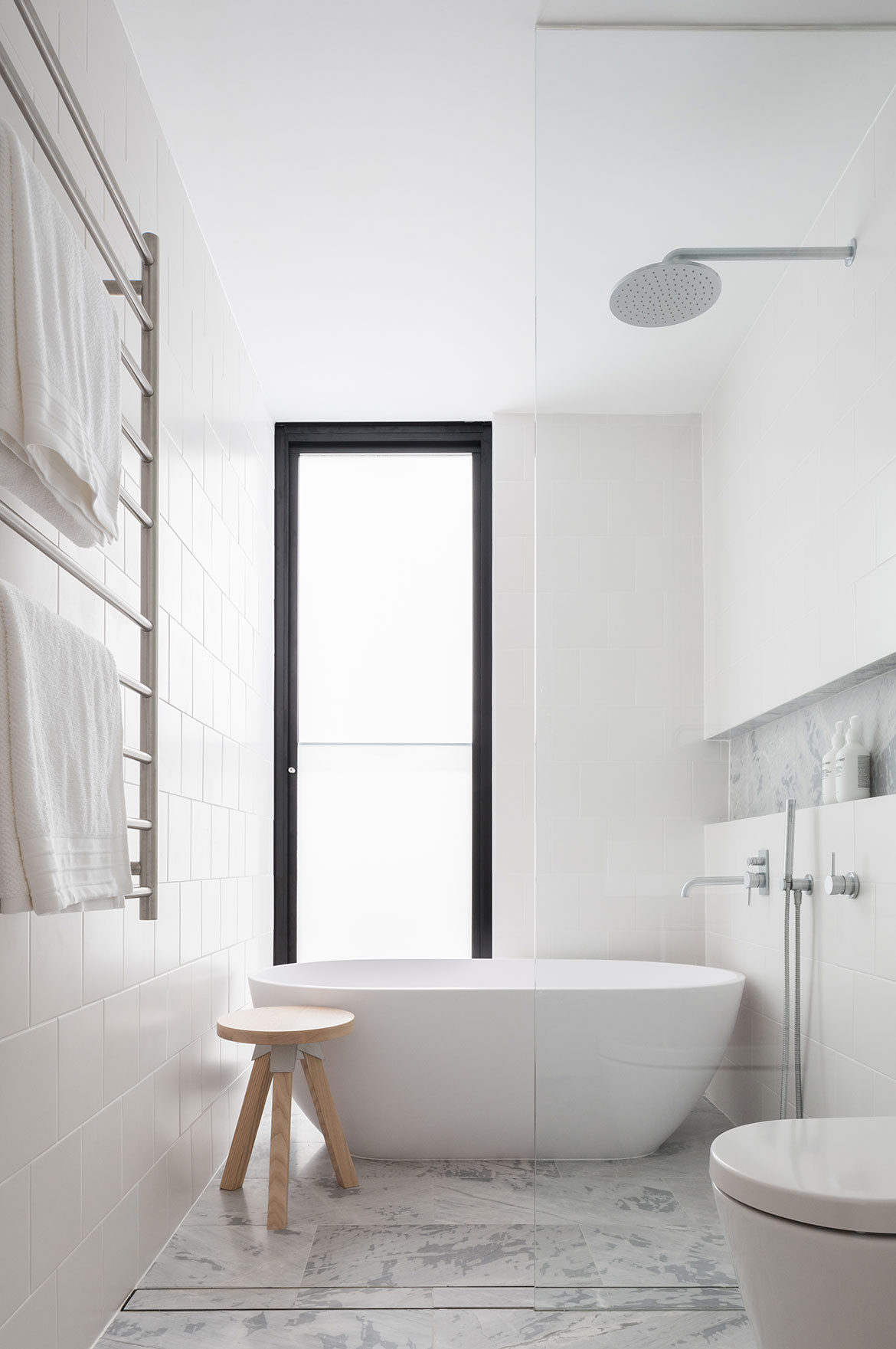 The house is designed to endure the wear and tear that comes with a growing family. Resilient materials, such as concrete, exposed brick, and steel, are durable and simple detailing with plenty of storage reduces clutter and creates a calming environment. Danish Peterson bricks used on the exterior of the addition are also brought inside, so they can "be enjoyed both up close and from afar," Megan explains. Custom concrete elements include the floating double vanity in the master suite, large kitchen island and a mid-height shelf that serves multiple purposes extending the length of the dining and lounge area. "This a home suited to the way this family lives, promoting a better quality of life, and fine-tuned for a variety of experiences, needs and desires within their family unit," Megan says.
CM Studio
cm-studio.com.au
Photography by Katherine Lu
Dissection Information
Bricks from Peterson
Fendi Character Grade European Oak Engineered Timber Flooring from Havwoods
Burnished concrete on ground floor
Glacier White Corian on benchtops and backsplash
Burnished concrete kitchen island and built-in seat
Elba floor tiles in bathroom from Artedomus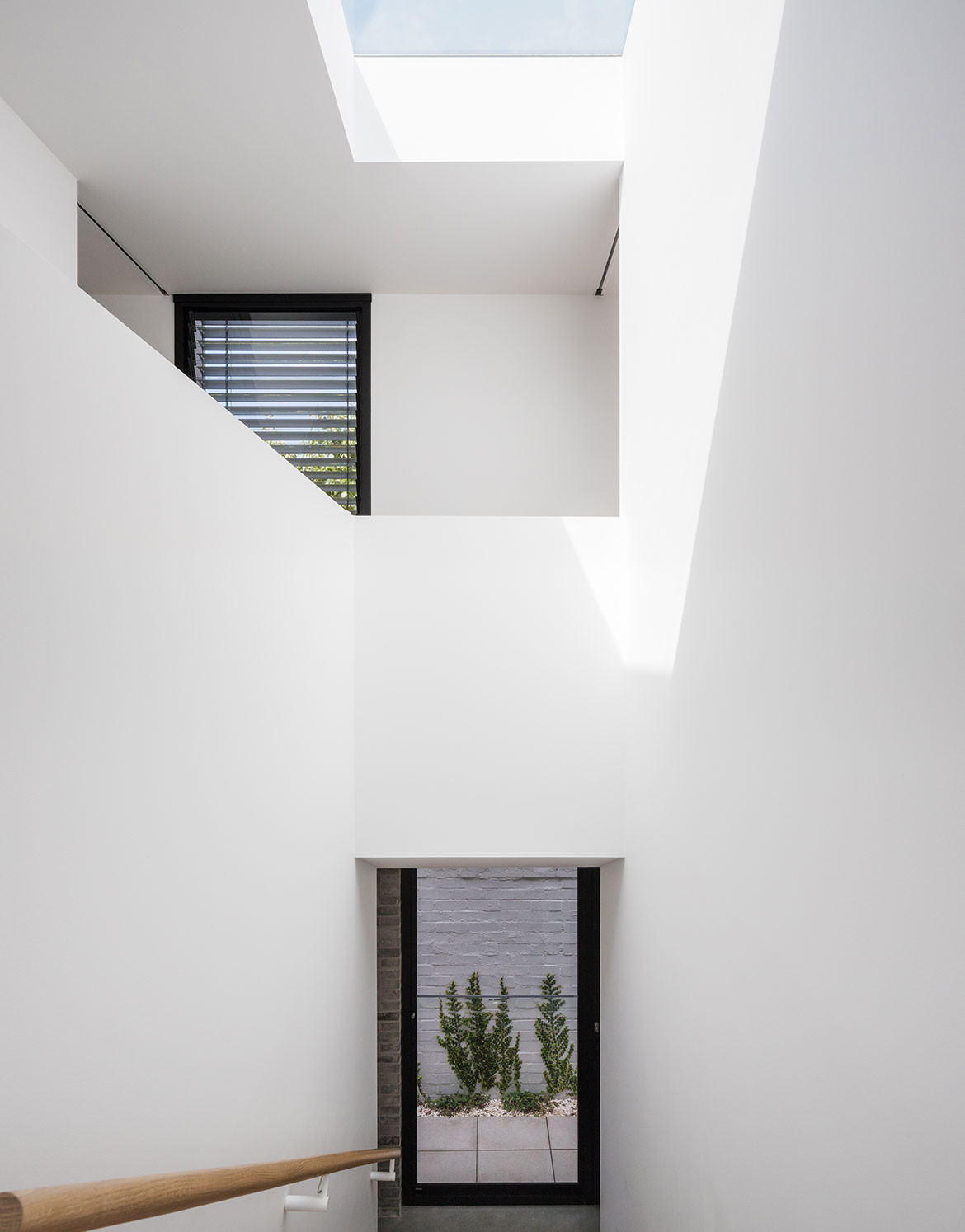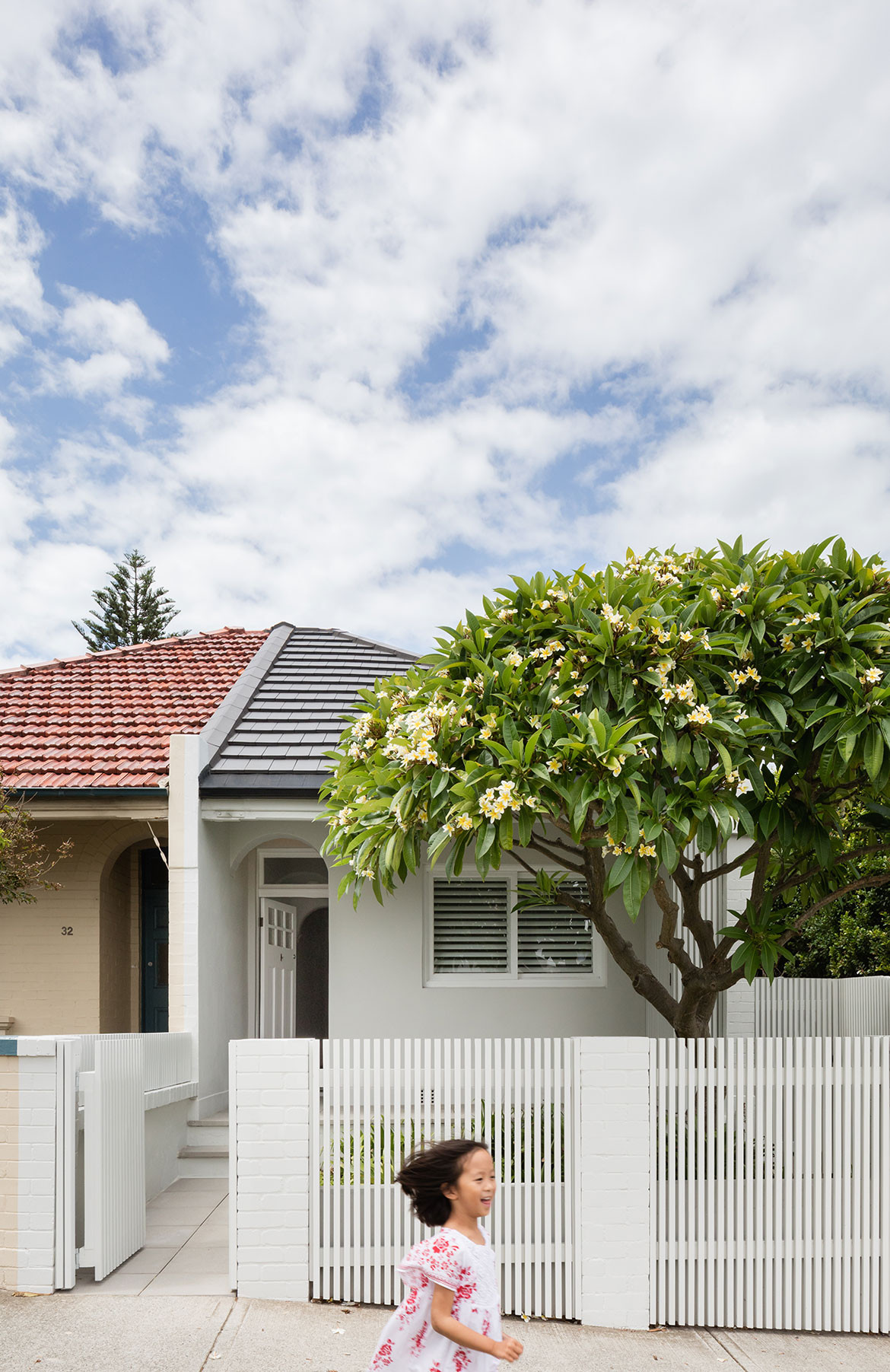 We think you might also like House A by Whispering Smith
---