Downside Up House in Albert Park, Melbourne, is a heritage-listed Victorian villa with a contemporary extension that turns the typical 'rear extension' on its head. Designed by WALA, the house has living rooms upstairs, bedrooms downstairs, and a batten-screen façade that references the pitched roofs of the Victorian typology.
The original building was a double-fronted heritage-listed Victorian house in serious need of repair. The modest-sized, triangular-shaped site presented a challenge on its own accord, not to mention a series of rear lean-tos that had been added in ad-hoc fashion. "Our goal was to retain and restore the existing front of house whilst improving the flow and functionality of the old and new wings of the dwelling," says Weian Lim, director of WALA. As such, their design response was governed by the strict heritage rulings of the area, and the desire to maximise natural light and the small footprint of the house.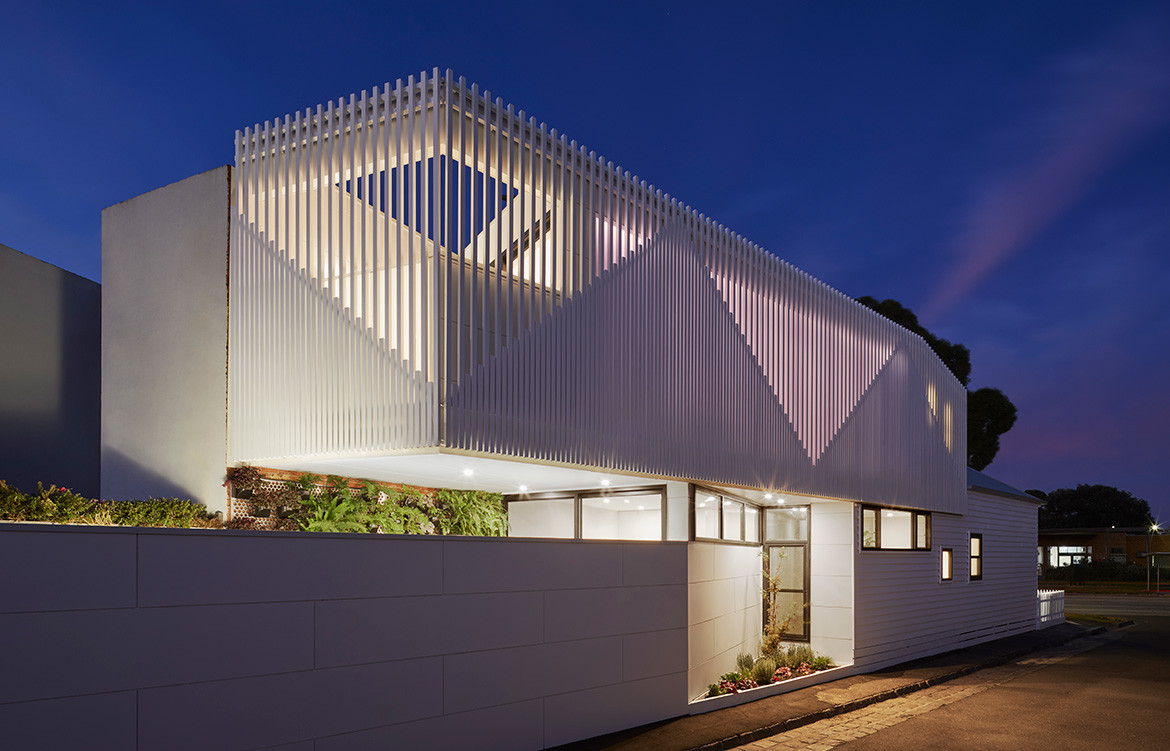 Instead of the typical rear extension that sees living space added to the back of the house, WALA elevated living spaces upstairs with a second-floor addition, retaining the bedrooms at ground level, where they have privacy and security from a new boundary wall on the laneway.
The contemporary addition is clearly distinguished from the heritage building, while drawing inspiration from the forms of the old lean-tos and nearby houses. "The façade celebrates the classic pitched roofs of old Victorians in the neighbourhood by referencing these triangular shapes," Weian explains. "This aluminium batten screen not only presents a clear external graphic to the laneway, but also protects privacy by shielding views into the neighbours' gardens." The all-white palette reinforces the visual impact along the laneway, and has a crisp, clean aesthetic.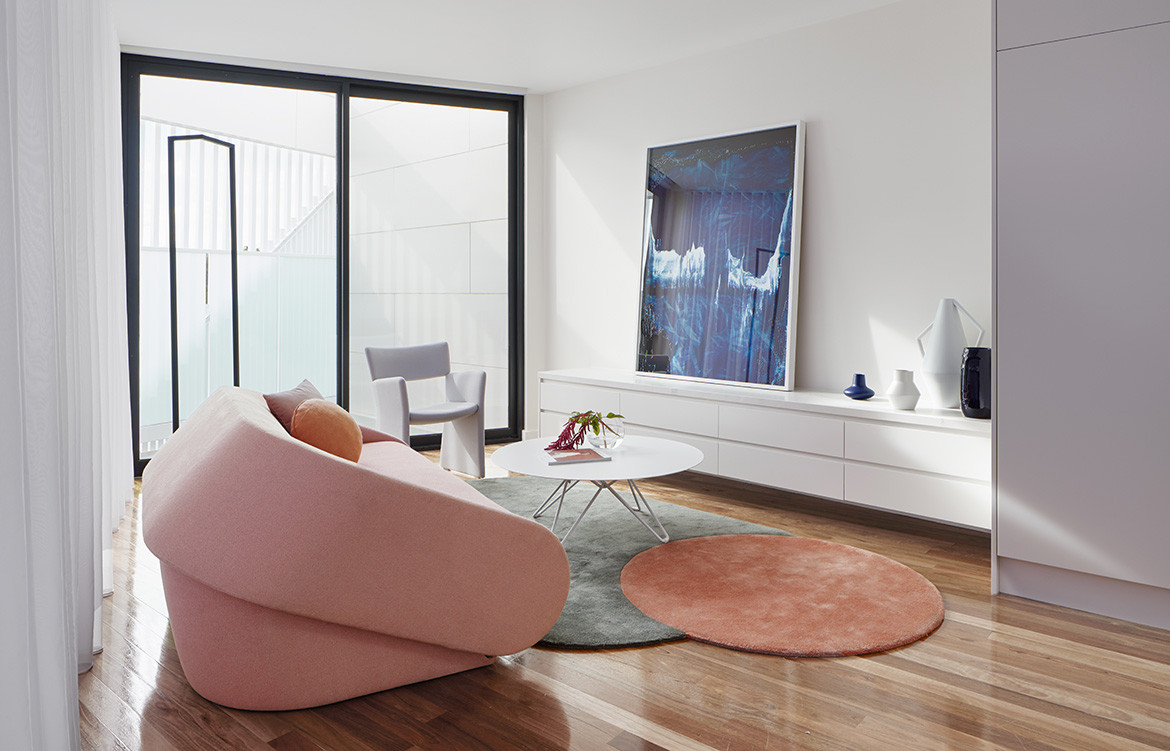 A clear polycarbonate wall on the internal face of the batten façade allows northern light into the upstairs living rooms, like a "wall of light," Weian describes. "The combination of the polycarbonate wall and aluminium batten screen creates lovely dappled light from mid-morning to early-afternoon, negating the need for artificial lighting." The living spaces are bathed in soft light during the day, and glow like a lantern when illuminated at night.
External and internal finishes introduce texture and complement the old and new. Aluminium-framed windows and glazed sliding doors are a modern contrast to the existing double-sash, timber-framed windows, and the precision and uniformity of the aluminium batten screen upstairs juxtapose the hand-laid weatherboard cladding downstairs. A cement composite sheet panel on the new boundary fence is arranged in a stretcher-bond pattern to add to the geometries along the laneway.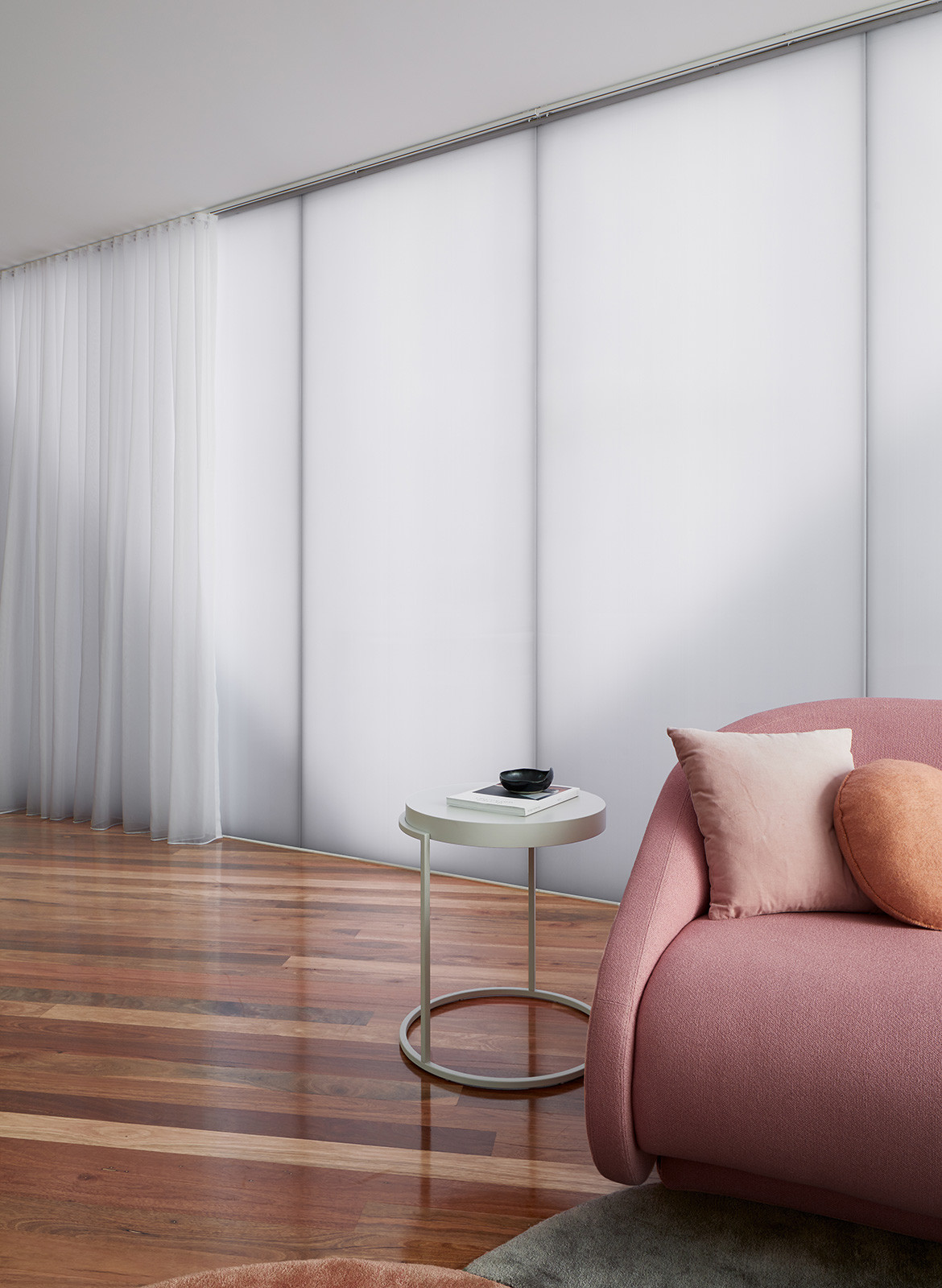 WALA carved out a pocket garden along the side of the house for the benefit of the laneway. "We wanted a feature that promotes engagement with the street and its pedestrians," Weian says. Angling the boundary fence towards the house provided enabled a small garden to be planted for the owners and passers-by to enjoy.
WALA
wa-la.net
Photography by Tatjana Plitt
Dissection Information
Aluminium battens from Centurion Powder Coating
Floorboards and decking by Spotten Gum
Internal and external wall paint in Vivid White by Dulux
Glazed sliders and windows from Upton Windows
Polycarbonate Wall from Danpalon
Calcatta Nuvo kitchen bench from Caesar Stone
Kitchen appliances supplied by Miele
Bathroom tiles from Western Distributors
Coroma Coolabah tapware range from Reece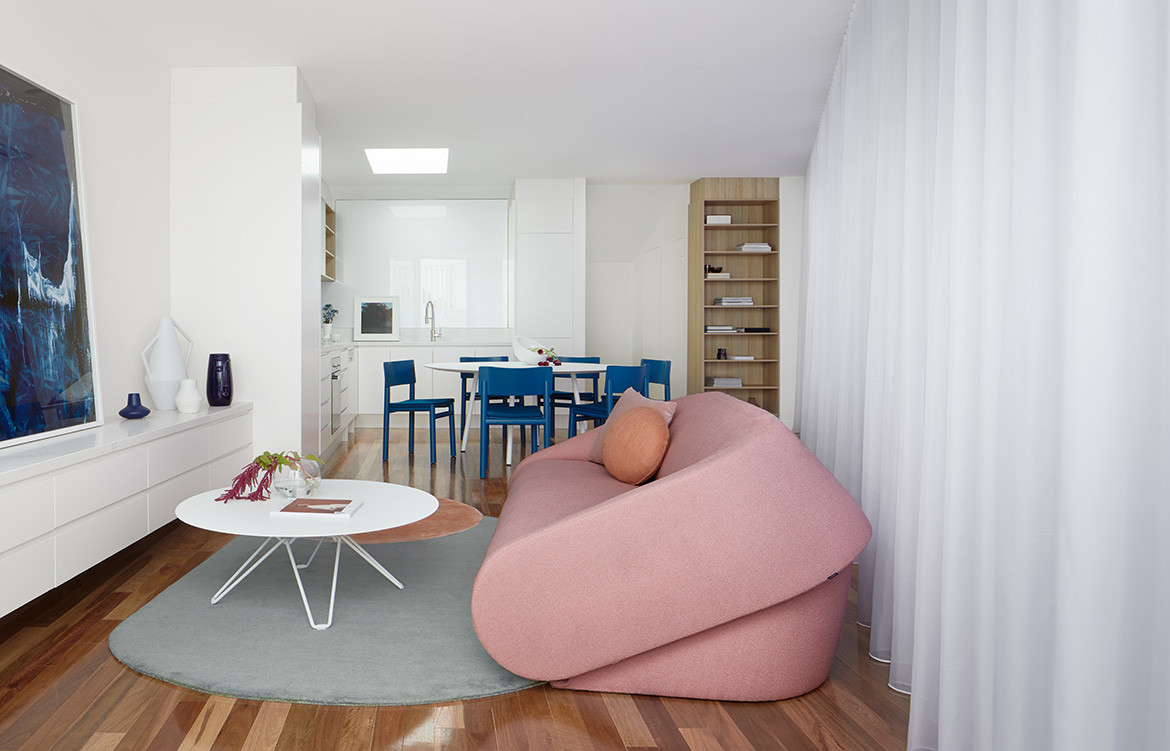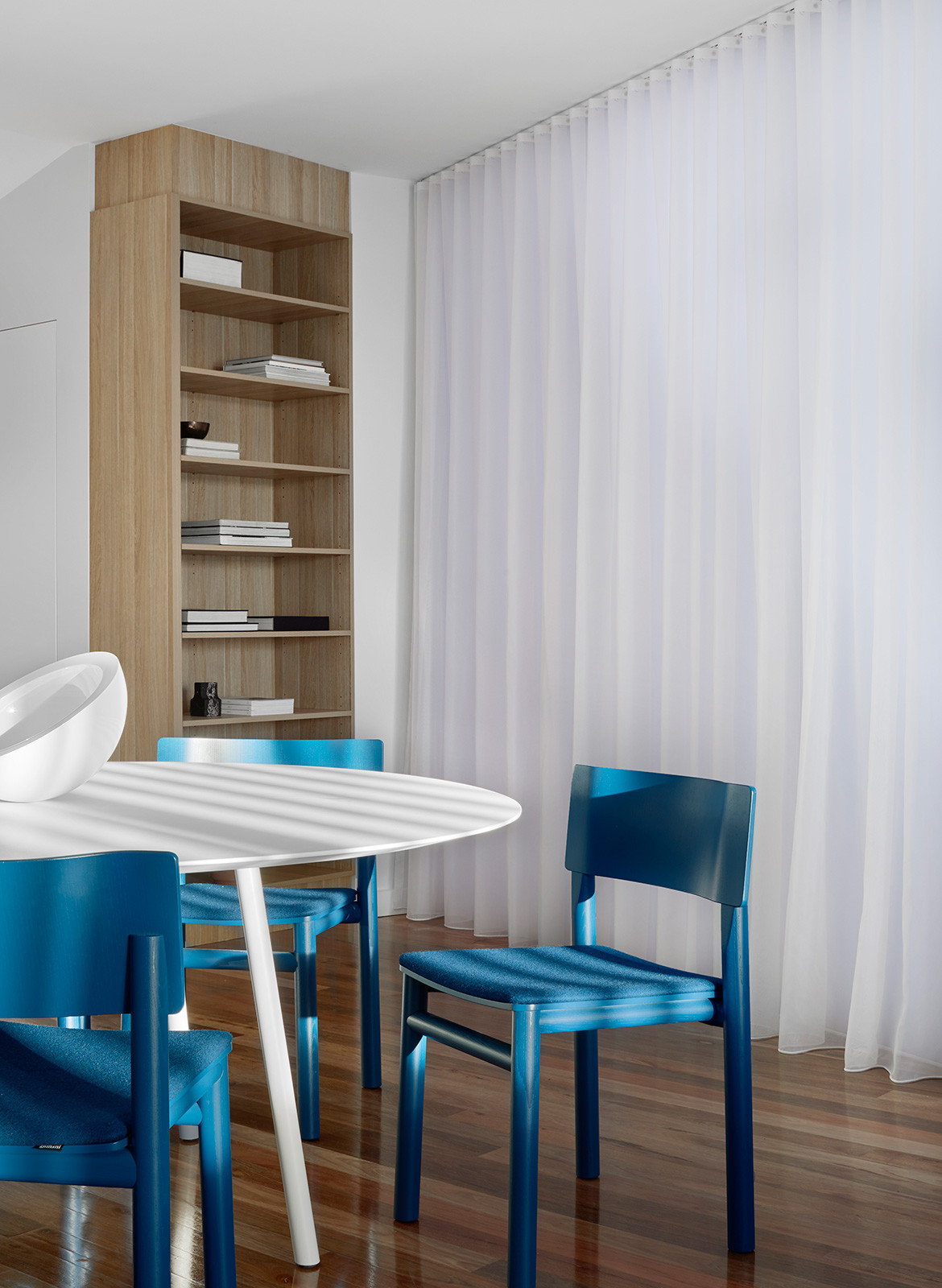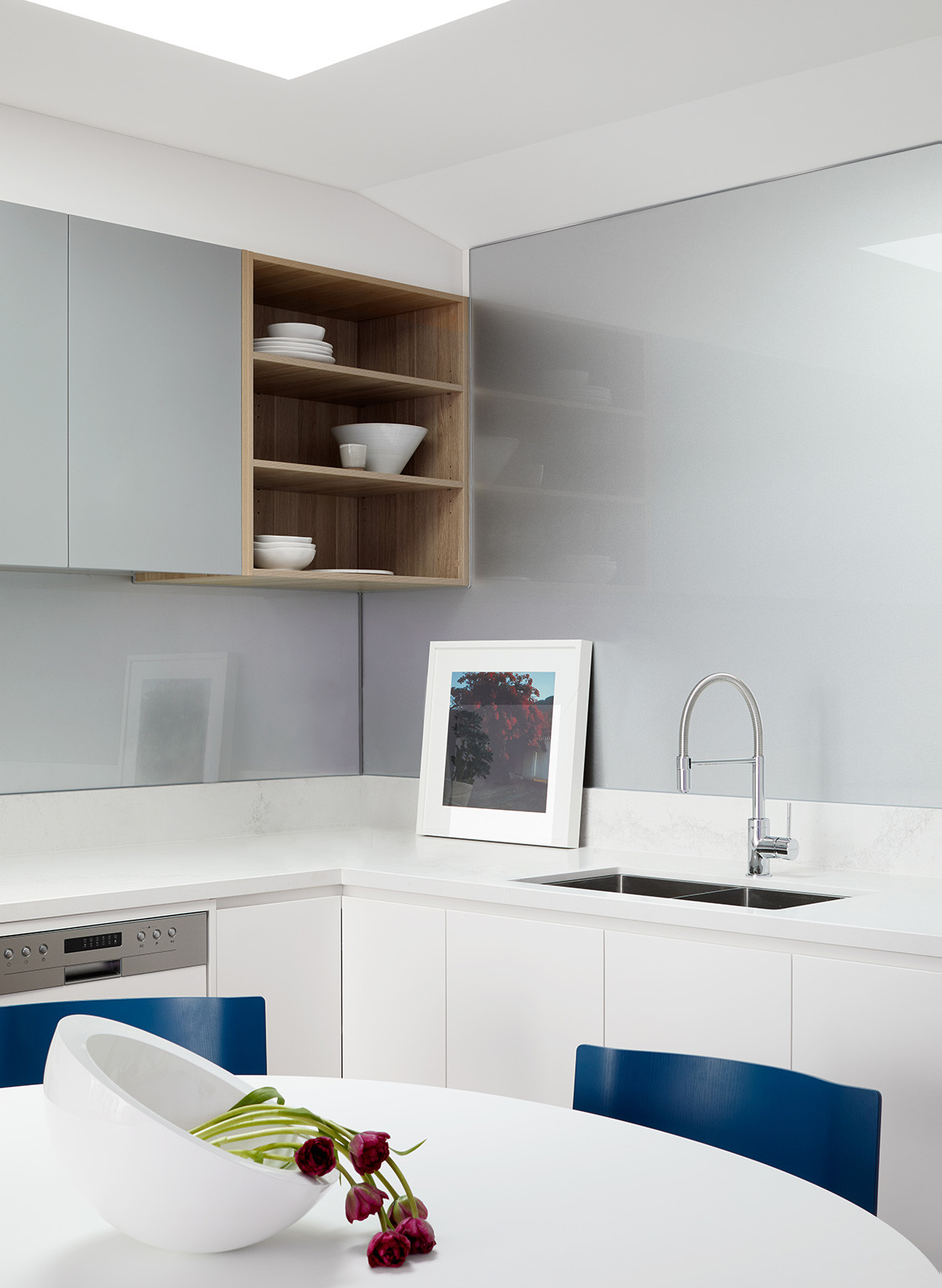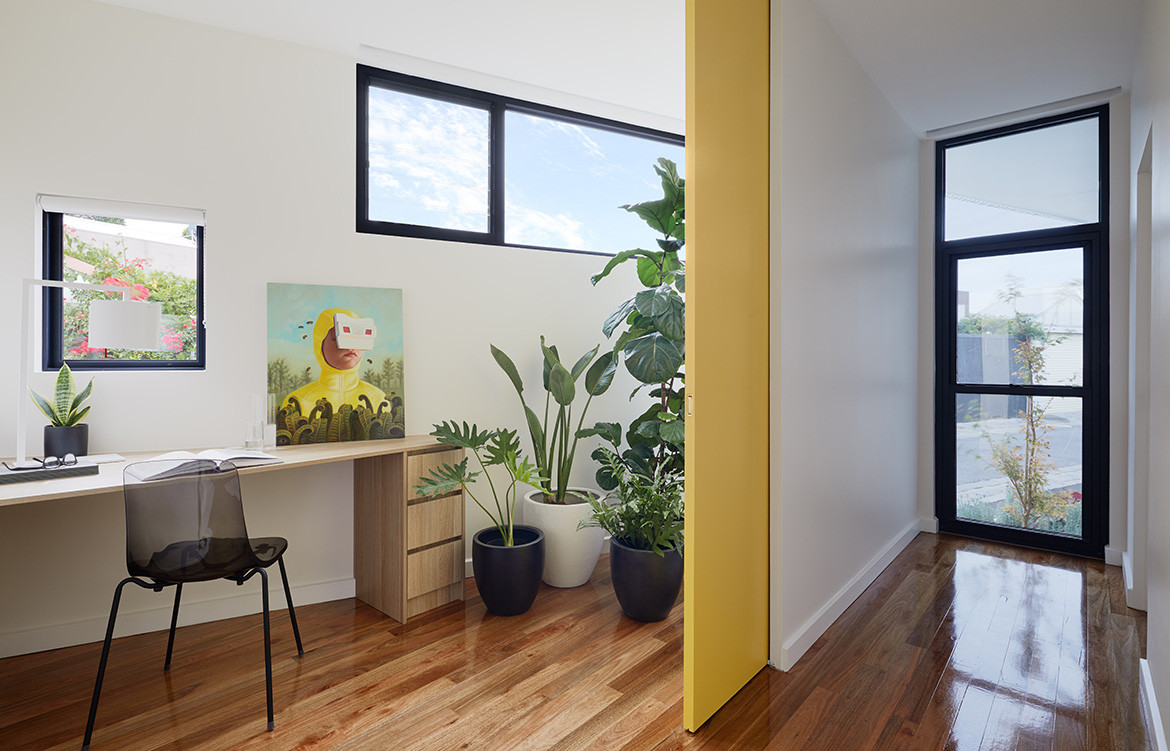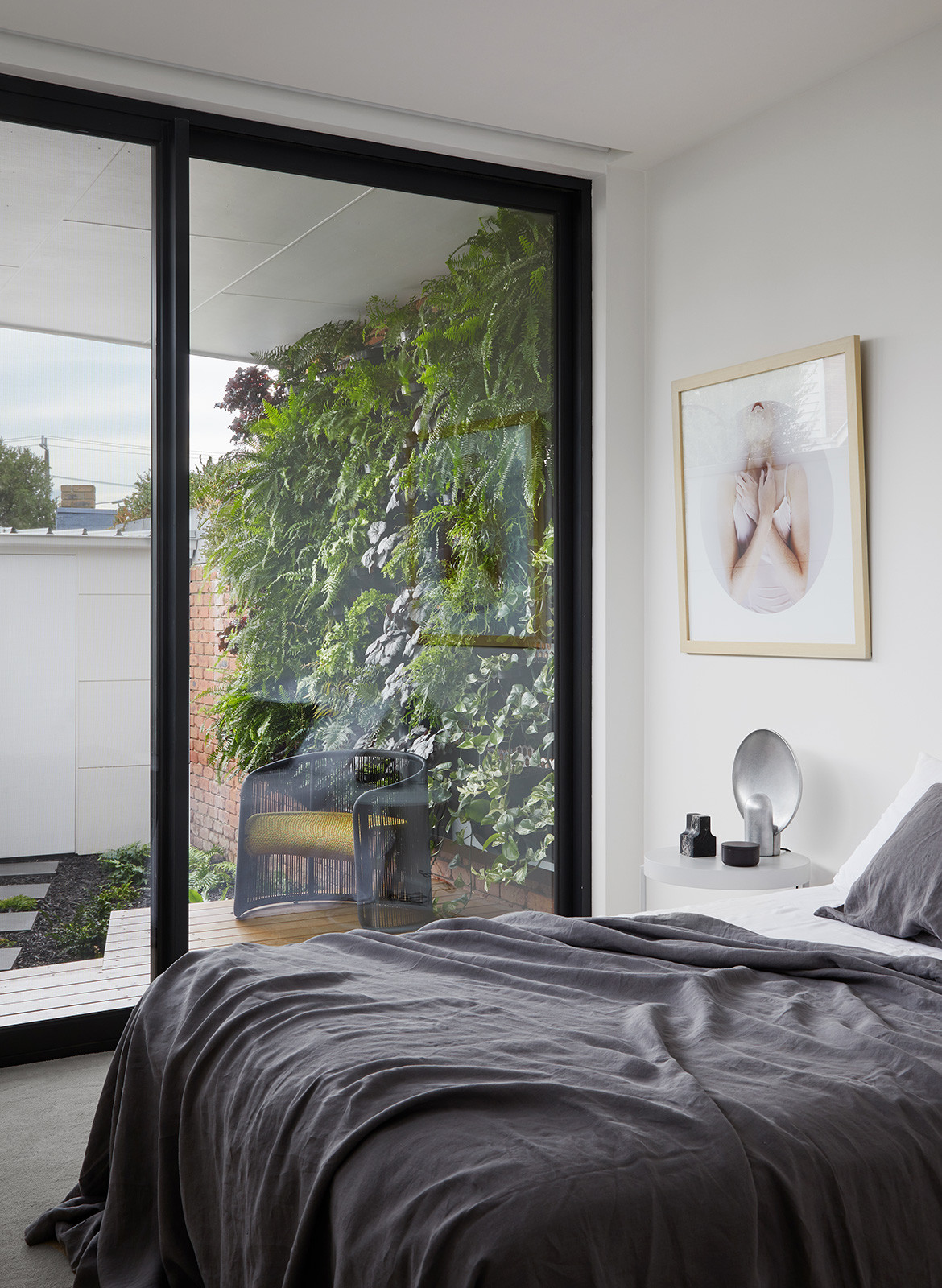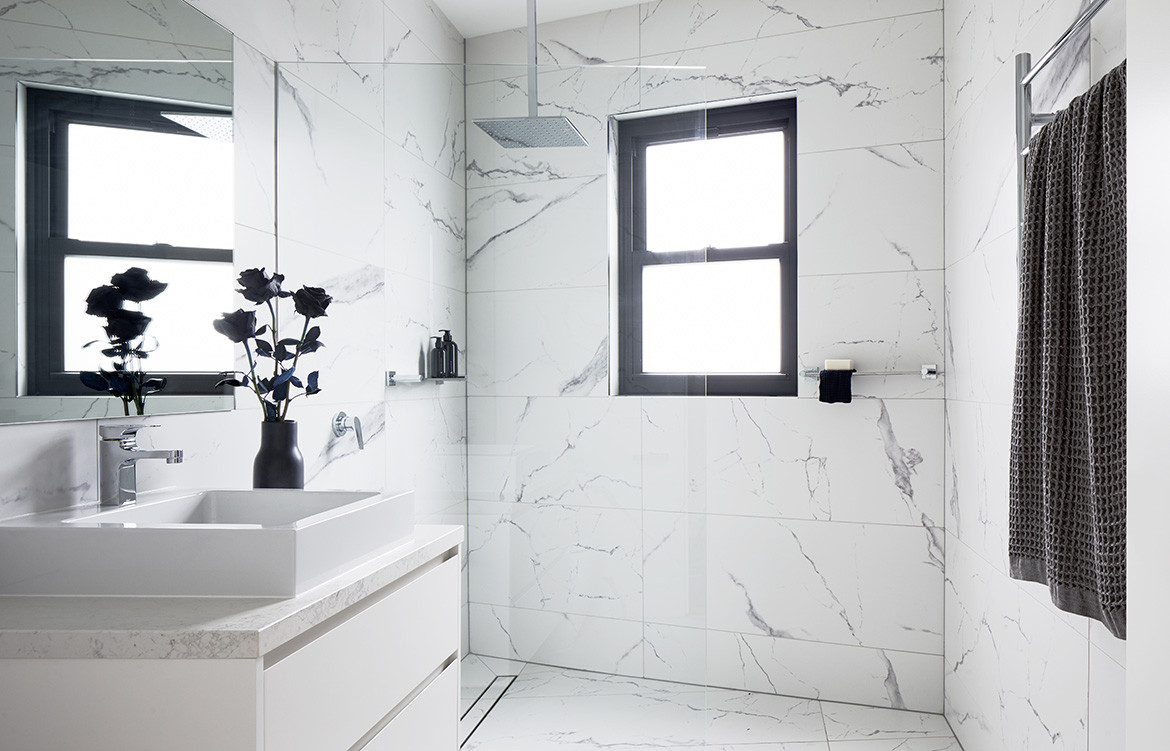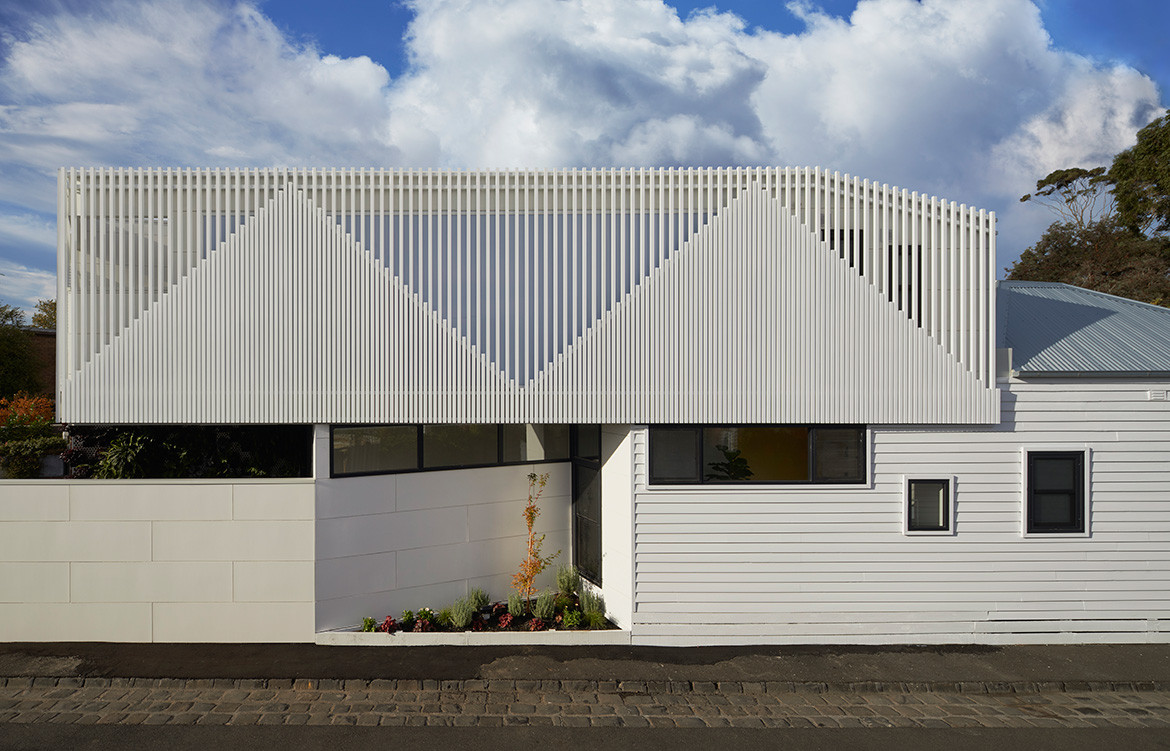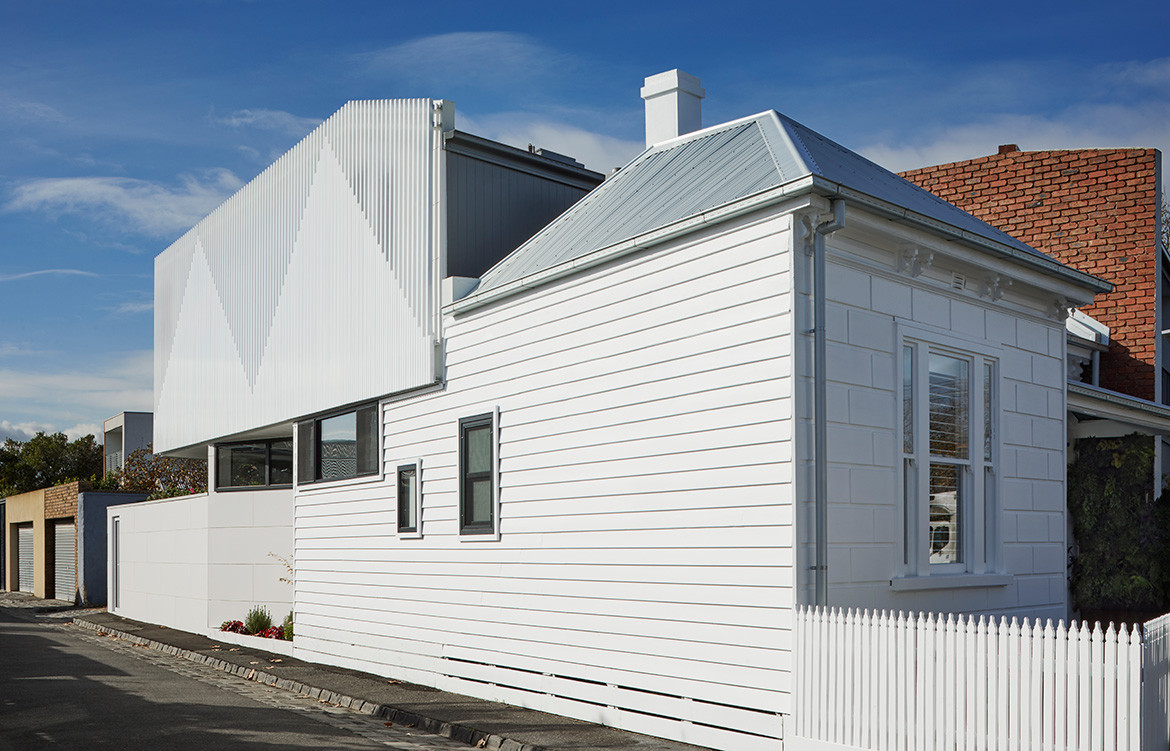 We think you might also like The Potential Of Laneway Architecture And Backyard Buildings
Tags: addition, alteration, Architecture, Contemporary, design, Downside Up House, heritage, Heritage House, Melbourne, rebecca gross, residential, Tatjana Plitt, Victorian, WALA, Weian Lim
---