Since its inception in 1993, Sub-Zero and Wolf's biennial Kitchen Design Contest has sought out, and celebrated, exceptional advancements in kitchen design from across the globe. Four Australian residential projects were named winners by international judging panel comprised of esteemed architects, kitchen designers, and interior designers. Up and coming regional New South Wales based interior designer, Kristyn Lloyd took home second place in the Contemporary Kitchen Award category for her moody, modern kitchen design for a residence in Canadian Bay.
Kirstyn Lloyd's design and execution of Canadian Bay was a big career step, her first residential kitchen of this scale. Having launched her interior design studio, Maker + May, only three years prior to the culmination of this project, Kirstyn's talent and tenacity for meeting her clients' needs go well beyond her years of experience.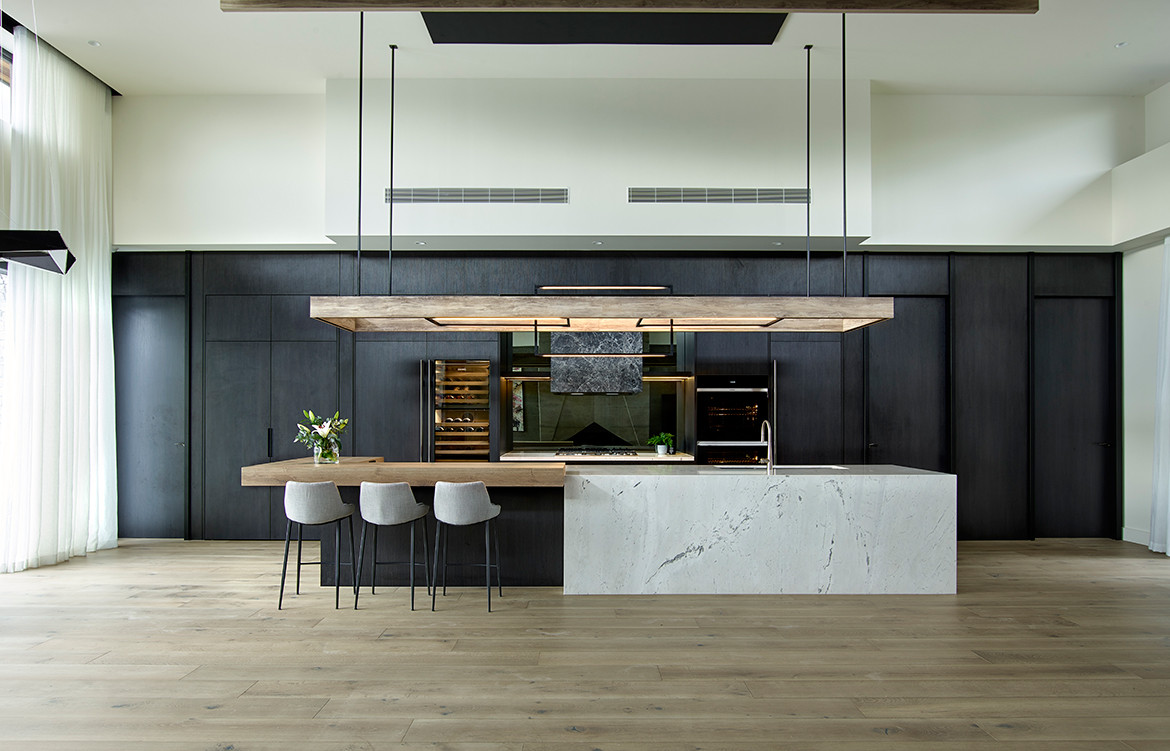 The clients, a family with three small children, desired a unique kitchen that presented visual strength and understated elegance. Of course, Kirstyn had to balance this with the family-friendly functionality required for the clients' vibrant, young household. Together, she and the family dreamt up the plan for a contemporary space, using striking materials and a neutral palette for a relaxed yet powerful aesthetic.
The galley kitchen rests between a continuous wall of rich, black timber joinery and a prominent island made of Elba marble and European oak. Sub-Zero refrigeration is elegantly concealed within the striking cabinetry, ventilation is sophisticatedly cloaked by the Damasta Gray marble hood cover, while understated Wolf cooking appliances are on display. Light and reflection dance in the tinted-mirror backsplash and custom polished black nickel handles, subtly enriching the already grand space.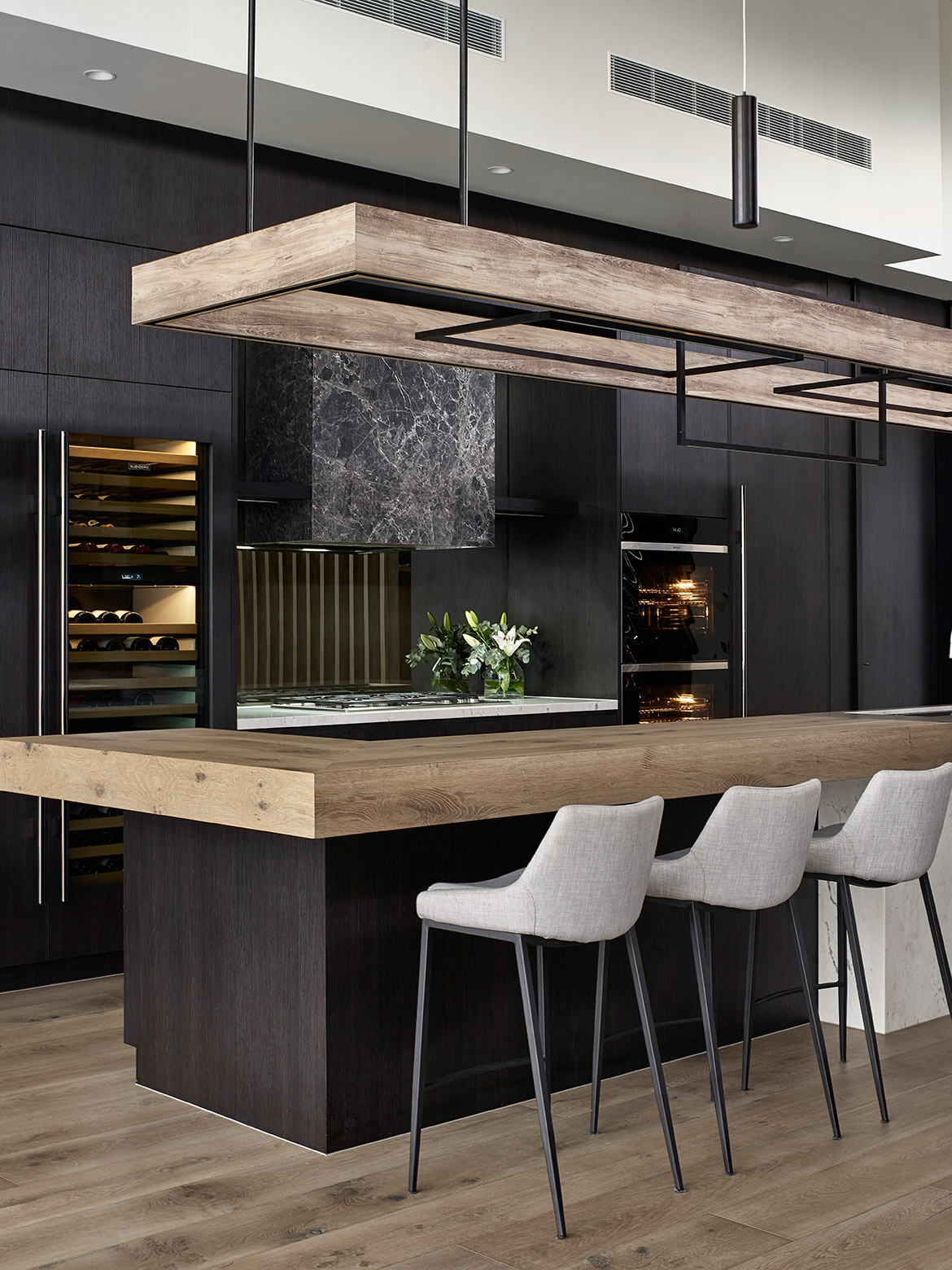 Boldly bisecting the room, the island features a wide preparation area and a casual, raised dining bench—an ideal perch for the three young children. The open plan concept of the kitchen, living and dining area curates a meaningful space that promotes togetherness whilst maintaining the grandeur of the home.
As the construction of the home drew to an end, Kirstyn inquired after the homeowners about their experience in working with her. Their response outlined that she had truly understood their vision, and they had trusted her drive to complete the job with superior results. According to Kirstyn, knowing how much the owners love the space has been the most rewarding moment of the entire project.
Maker + May
makerandmay.com.au
Sub-Zero Wolf
subzero-wolf.com.au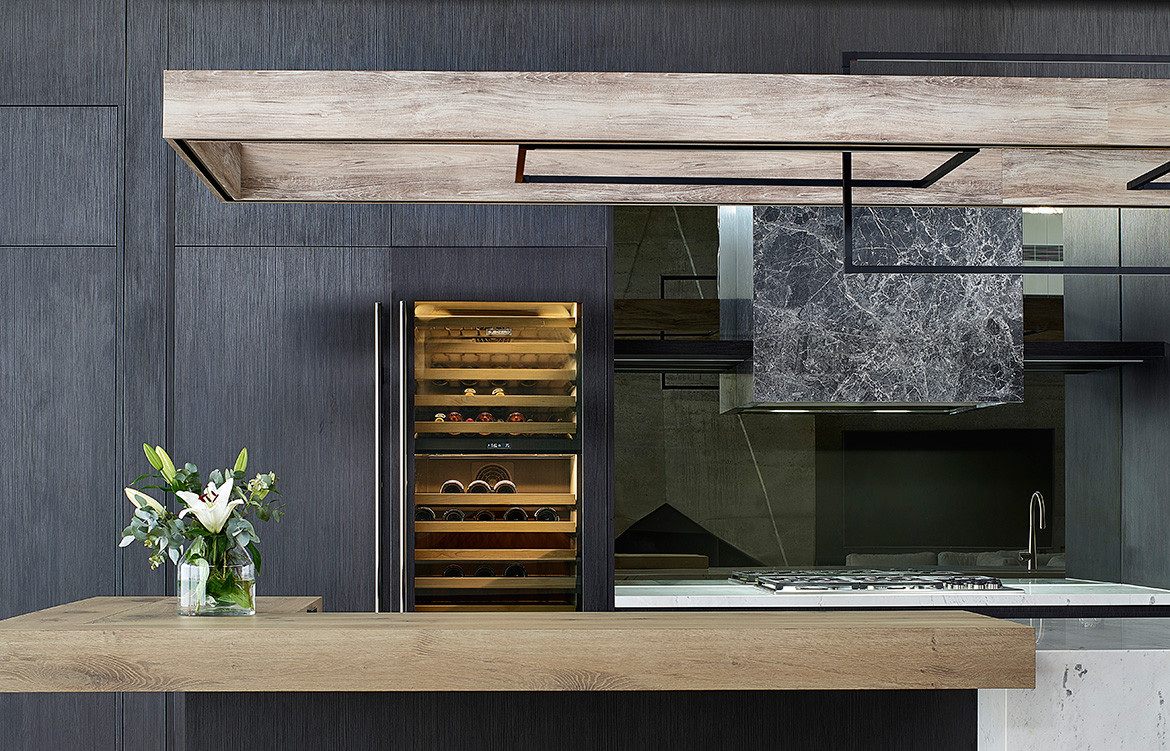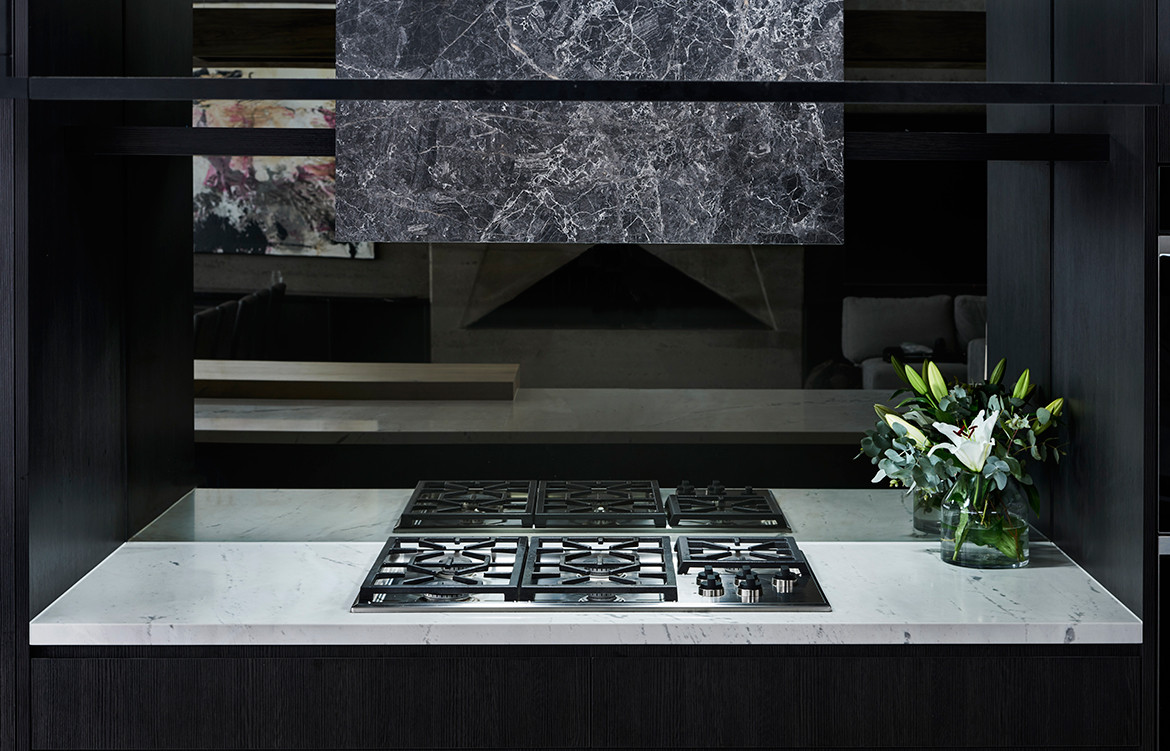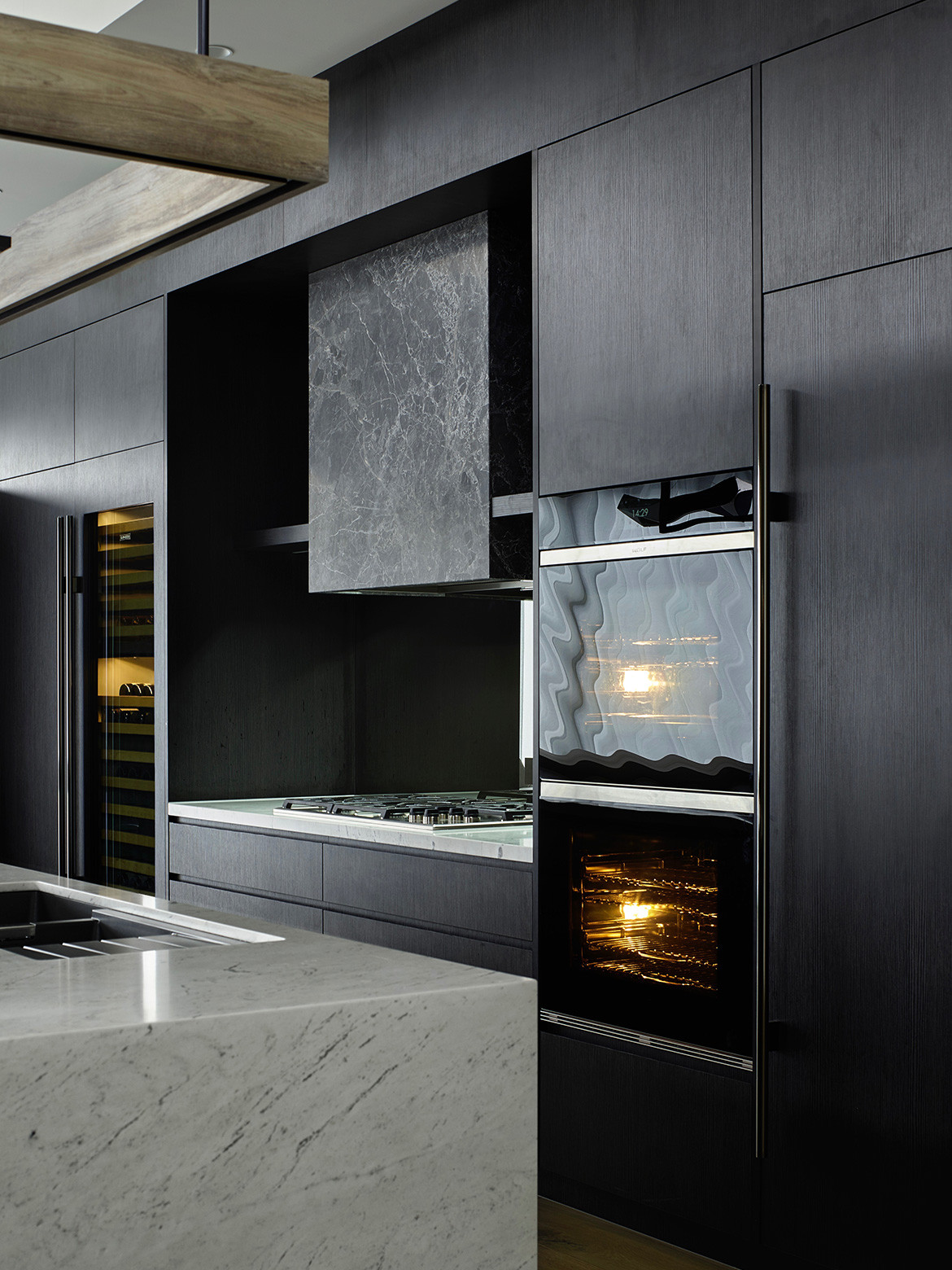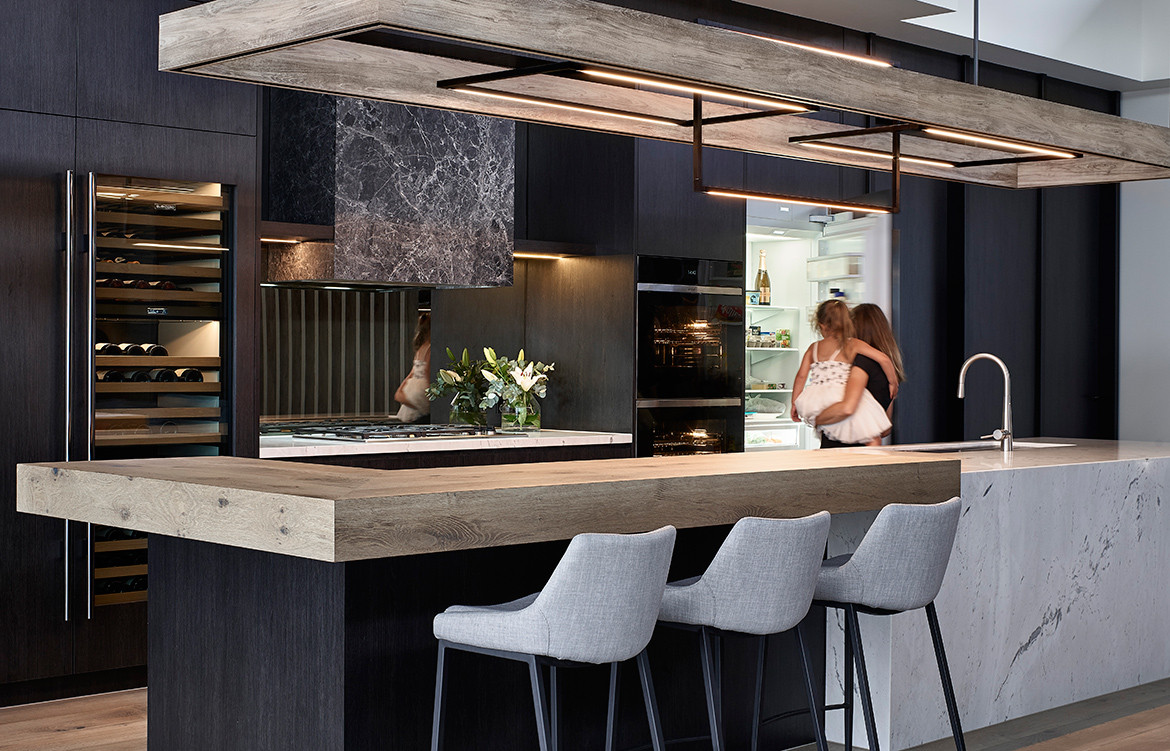 Tags: contemporary kitchen, contemporary residence, Elba marble, European Oak, Family Residence, Interior Design, Kirstyn Lloyd, kitchen design, kitchen joinery, Maker + May, Open plan living, sustainable design, timber joinery
---