A good restaurant, bar, or cafe is more than the food and drinks that it serves. It is an immersive experience, meticulously designed – right down to its finest detail – to titillate the five senses of each of its guests. In 2019, these five places caught – and held – our attention for doing exactly that.
Kaizen Coffee Co., Bangkok, by space+craft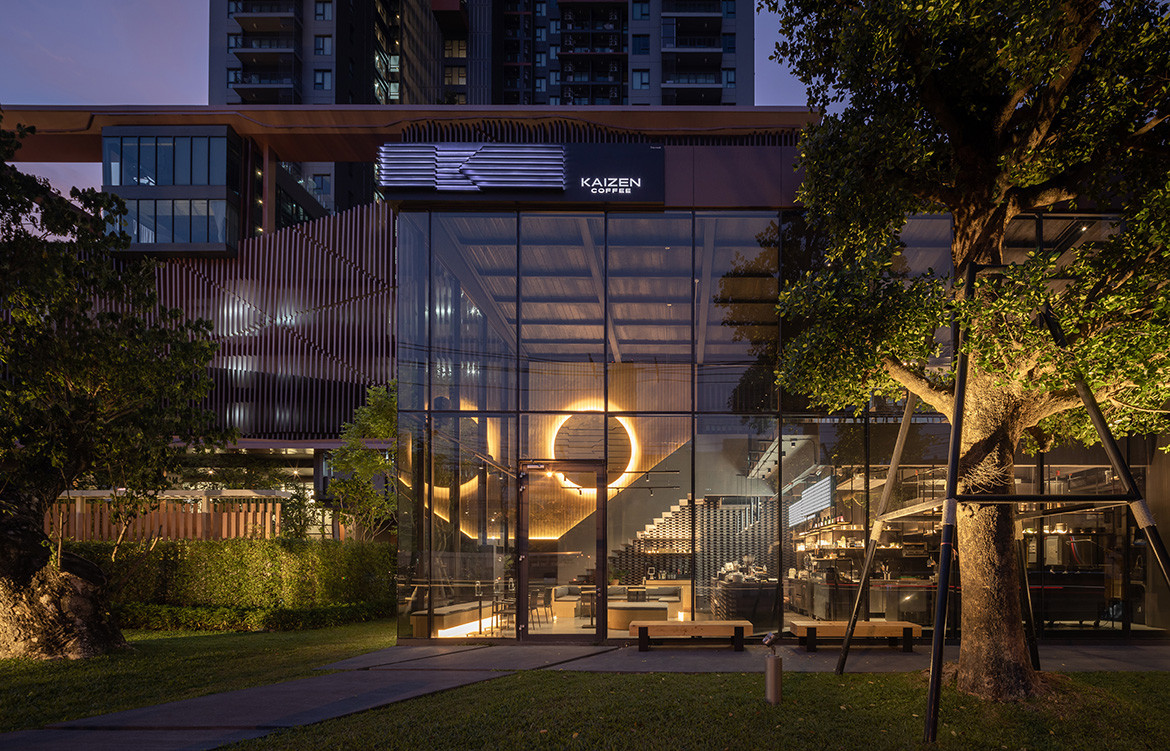 Kaizen Coffee Co. is known as one of the best specialty coffee places in Bangkok. It all began when Arnun Wattanaporn, a young barista, became inspired by the vibrant cafe culture in Australia and sought to recreate a version of it in Thailand's bustling capital. After enjoying a widely successful reception, Kaizen set out to breach new frontiers and re-establish itself as a place to enjoy fresh, healthy meals as well as great coffee. This called for a change in design concept for Kaizen – aesthetically and functionally. To help design and bring this new iteration of Kaizen Coffee Co. to life, Arnun enlisted local design studio, space+craft.
Photography by Ketsiree Wongwan. Read the full story here.
Conrad Centennial, Singapore, by Brewin Design Office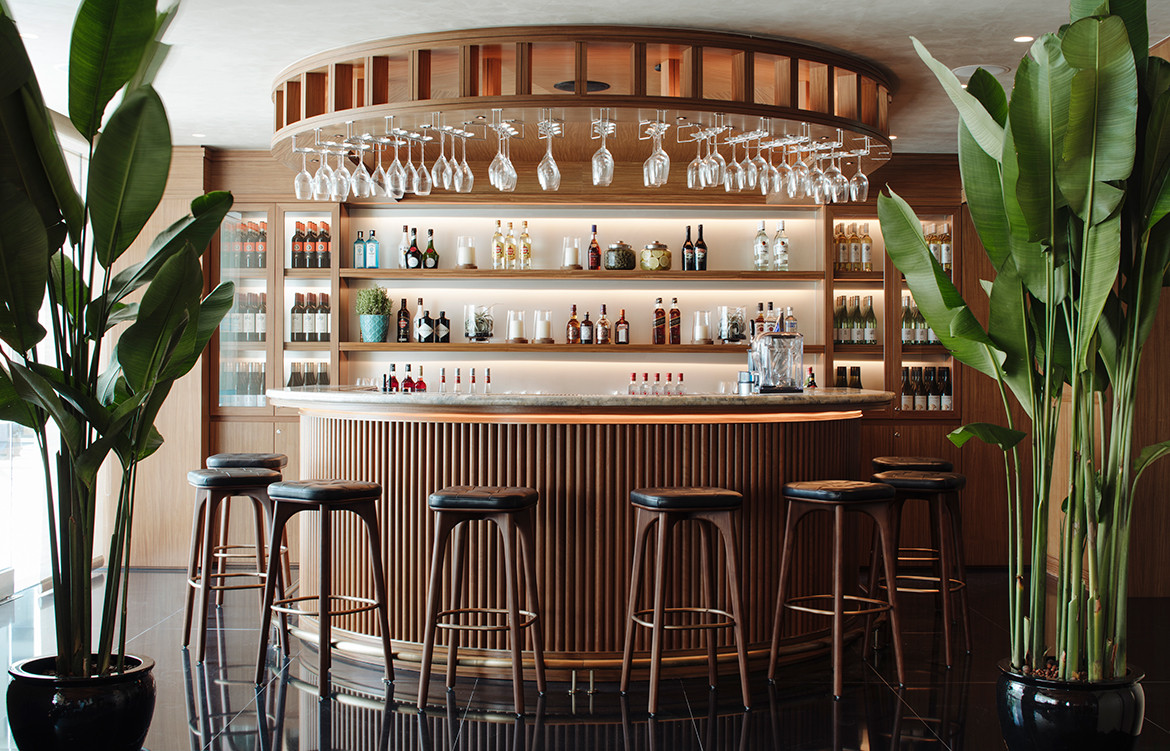 Having occupied a prominent spot in Singapore's skyline for over 22 years, the quintessentially post-modern Conrad Centennial Singapore was long due for a facelift when the hotel engaged local architectural firm Brewin Design Office to renovate the hotel's public areas. Anchoring on Brewin Design Office's reputation for designing highly detailed residential projects with an emphasis on programmatic function, fabrication and construction processes, the client's brief called for a design that felt intimate and complementary to the existing spaces of the hotel and created a contemporary response that stayed true to Conrad's brand.
Read the full story here.
ISH, Melbourne, by Annu Bains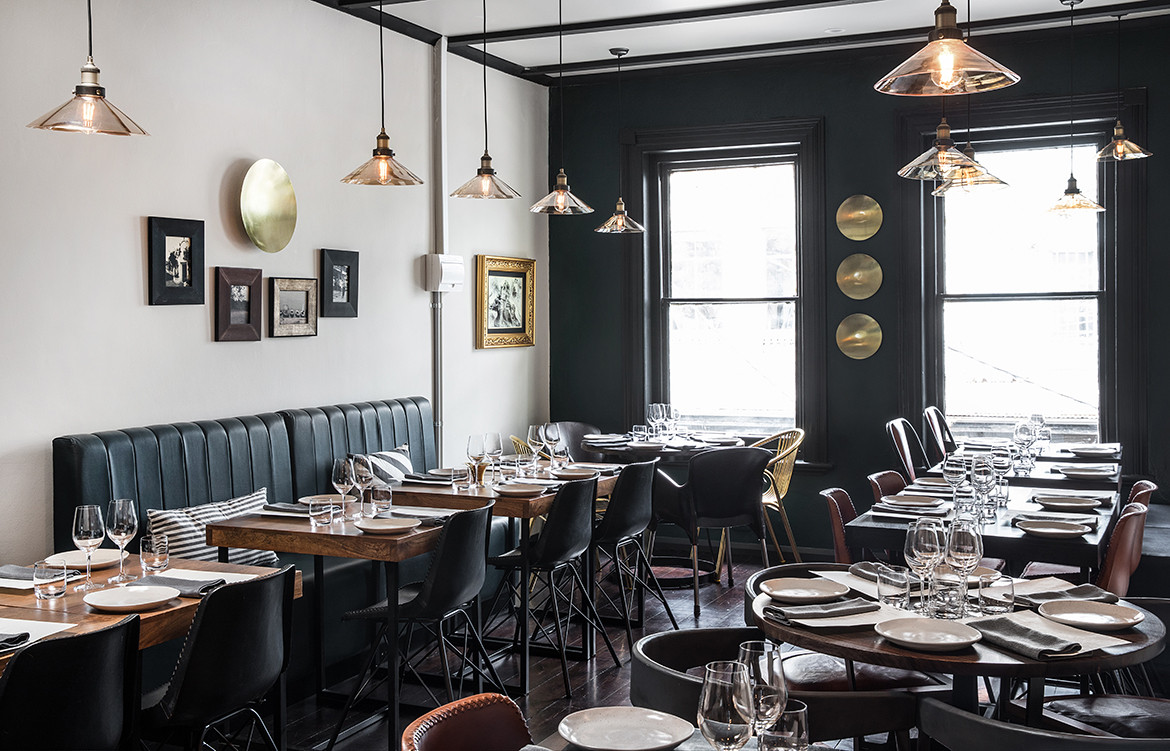 The celebrated interior architect Annu Bains is also the mother of restaurateur Ganeev Bains and together, celebrating their Indian heritage, they have pieced together the latest destination restaurant – ISH –  in one of Melbourne's finer culinary precincts, Gertrude Street in Fitzroy.
ISH is a modern Indian restaurant that effortlessly balances a tightrope between east and west, old and new – both in terms of culinary and interior design. Ganeev and his head chef, Sainyam Kapoor, bring a sophisticated edge to the Indian food palette we all know and love.
Photography by Rhiannon Taylor. Read the full story here.
MAURI, Seminyak, by Ushers By Design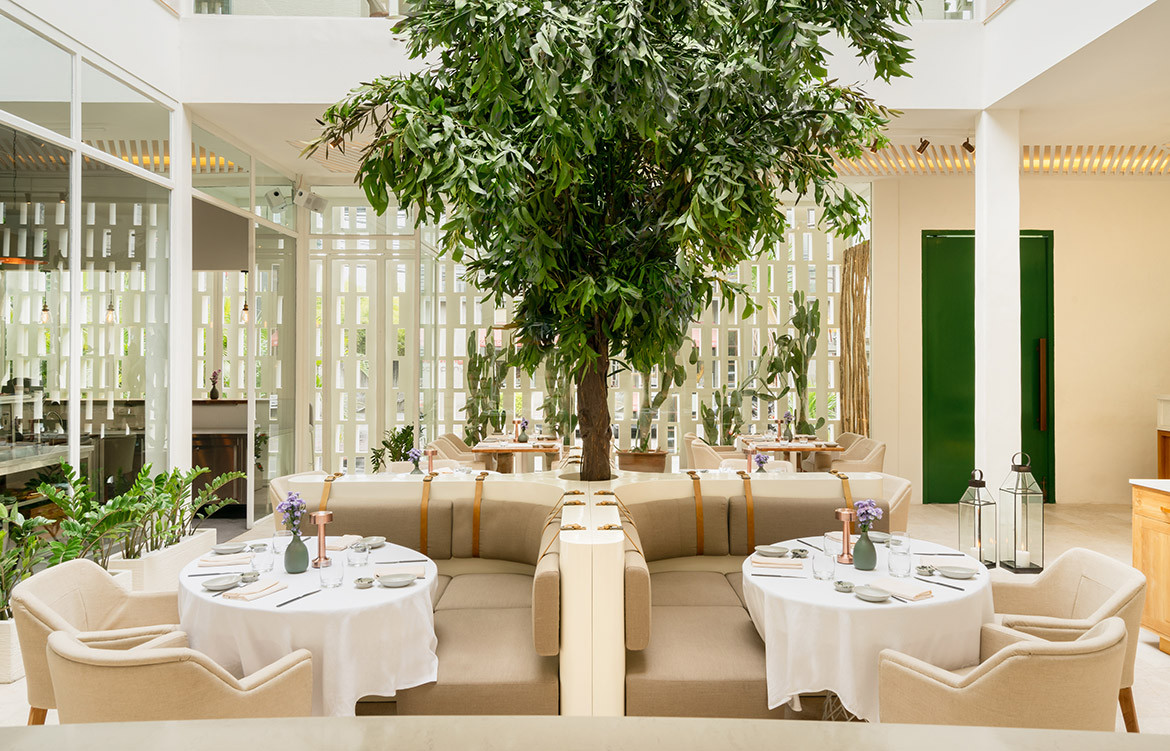 A friendship between two Italian chefs who separately came to (and met in) Bali, Indonesia, has evolved into a culinary partnership with the recently opened MAURI restaurant in Seminyak. Happily remaining in the kitchen, they have engaged Bali-based design studio Ushers By Design, led by Caroline Usher and renowned for their work in the hospitality sector, to take the lead on the architecture and interior design.
Read the full story here.
Duck & Rice, Sydney, by Hogg & Lamb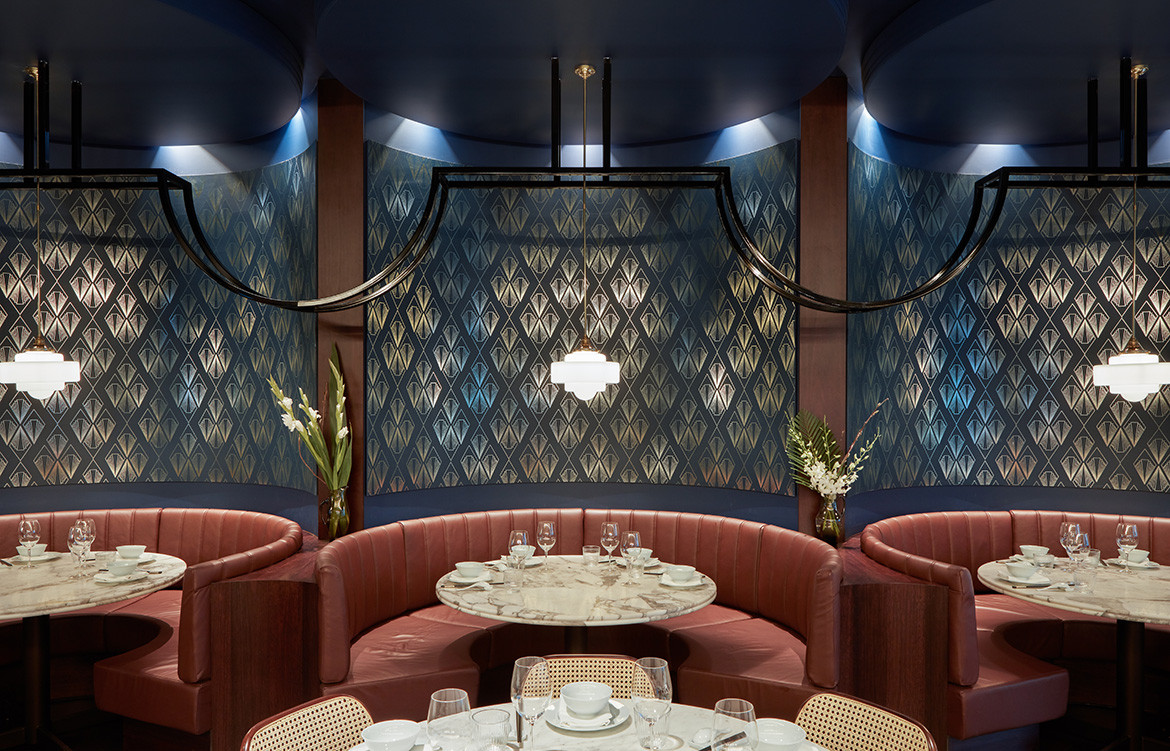 Luxurious in its charm, Sydney's new rooftop palace, Duck & Rice provides a contemporary Cantonese experience as a reimagined fusion concept of Traditional Chinese and Style Moderne. Queensland design studio, Hogg & Lamb architects completely transform the 800-square-metre space into a revitalised urban sanctuary of opulence and grandeur. Revolutionary ideas of Eastern bold flavours and Western art and design from the 1920s and 1930s define the philosophy for this boundary-pushing restaurant.
Photography by Christopher Frederick Jones. Read the full story here.
Tags: Annu Bains, Brewin Design Office, Christopher Frederick Jones, Conrad Centennial Singapore, Duck & Rice, Hogg & Lamb, ISH, Kaizen Coffee Co., Ketsiree Wongwan, MAURI, Melbourne, Rhiannon Taylor, seminyak, space+craft, Ushers By Design
---