As a devout disciple of passive solar design, the screen façade is one of tropical modernism's closest allies. From India through Southeast Asia, to New Zealand and Australia, the diverse and age-old vernacular architectures of the Indo-Pacific Region have long expressed a penchant for permeable façades, culminating in an architectural ancestry characterised by breeze blocks, timber battens and perforated panels in all manner of material variations. Inherently striking, but so much more than just a pretty face, these hallmarks of tropical architecture make for stunning house facades that are beautifully intricate and have intellect to boot.
Amongst the projects shortlisted for Habitus House of the Year 2020, there are five in particular that embody such stunning house facades. Through thoughtful use of brick/timber/perforated screen cladding, these five projects each feature outerwear that operates as architecture's natural aircon – quite literally – working harmoniously with the elements to ventilate, refreshen and acclimatise environments to make for comfortable living, even in the most stuffy climes.
Binary Wood House, Thailand | TA-CHA Design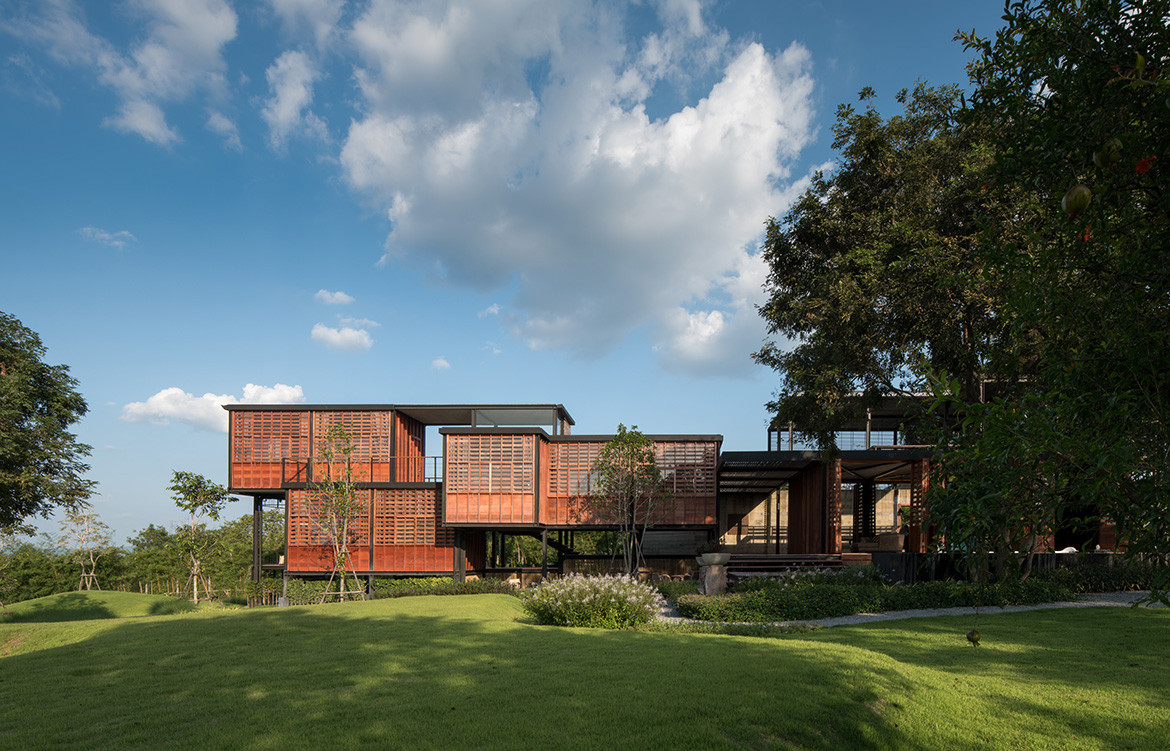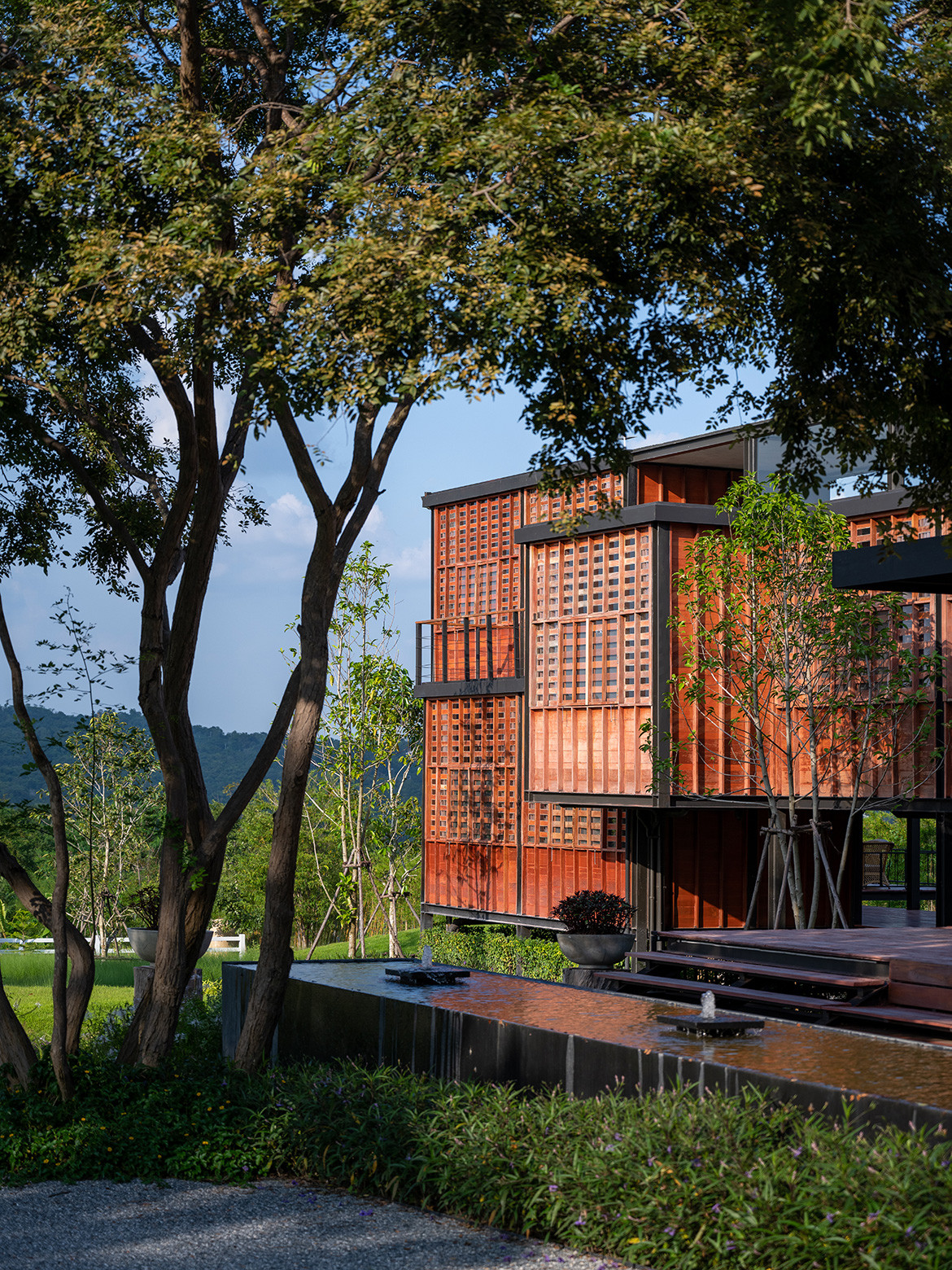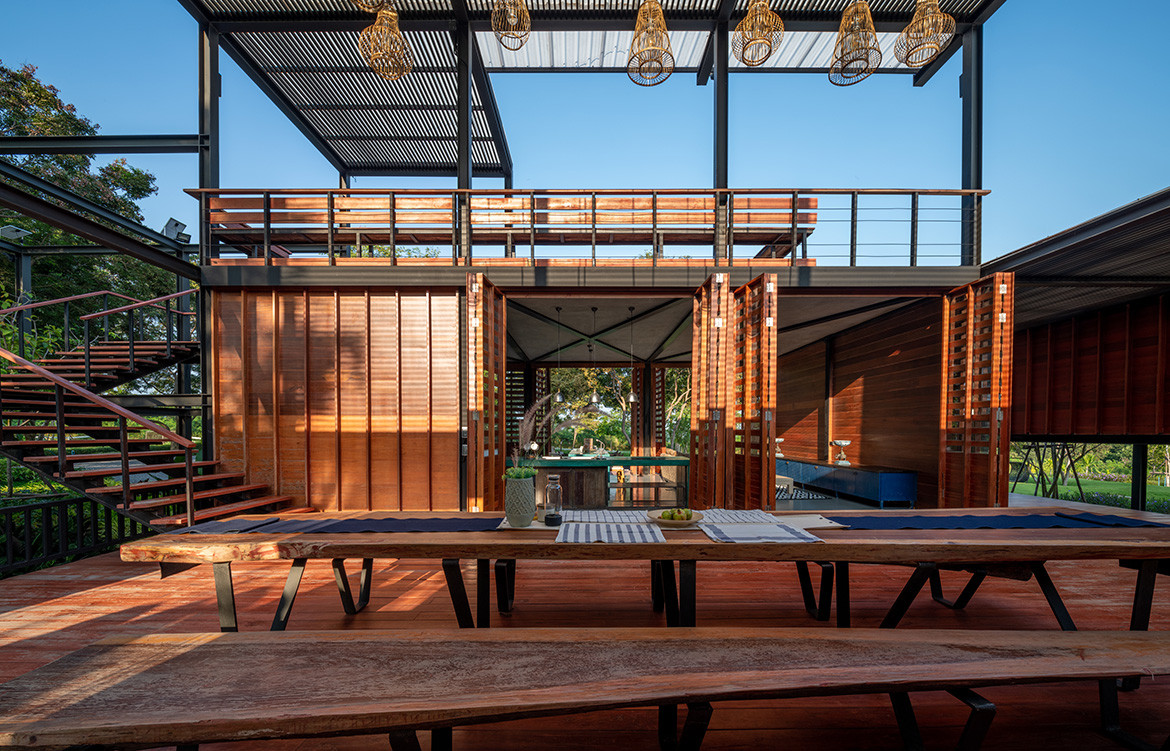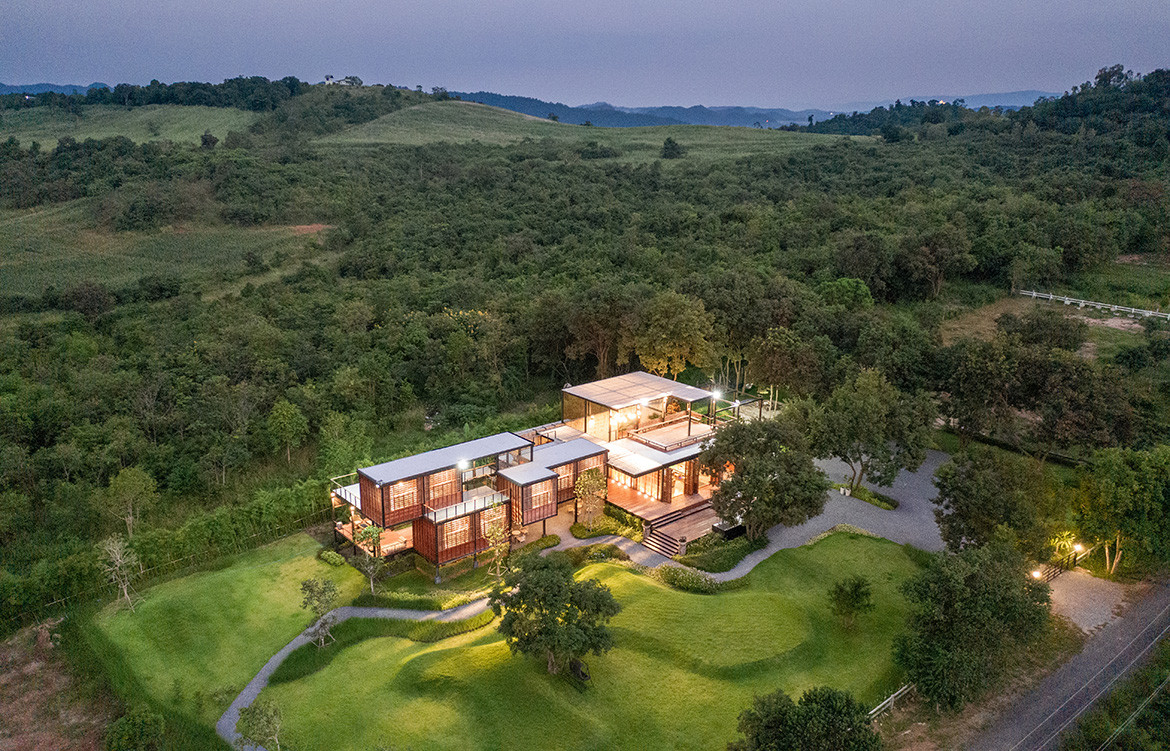 Binary Wood House in Thailand by TA-CHA Design, photography by Beersingoi.
Bamboo Veil House, Singapore | Wallflower Architecture + Design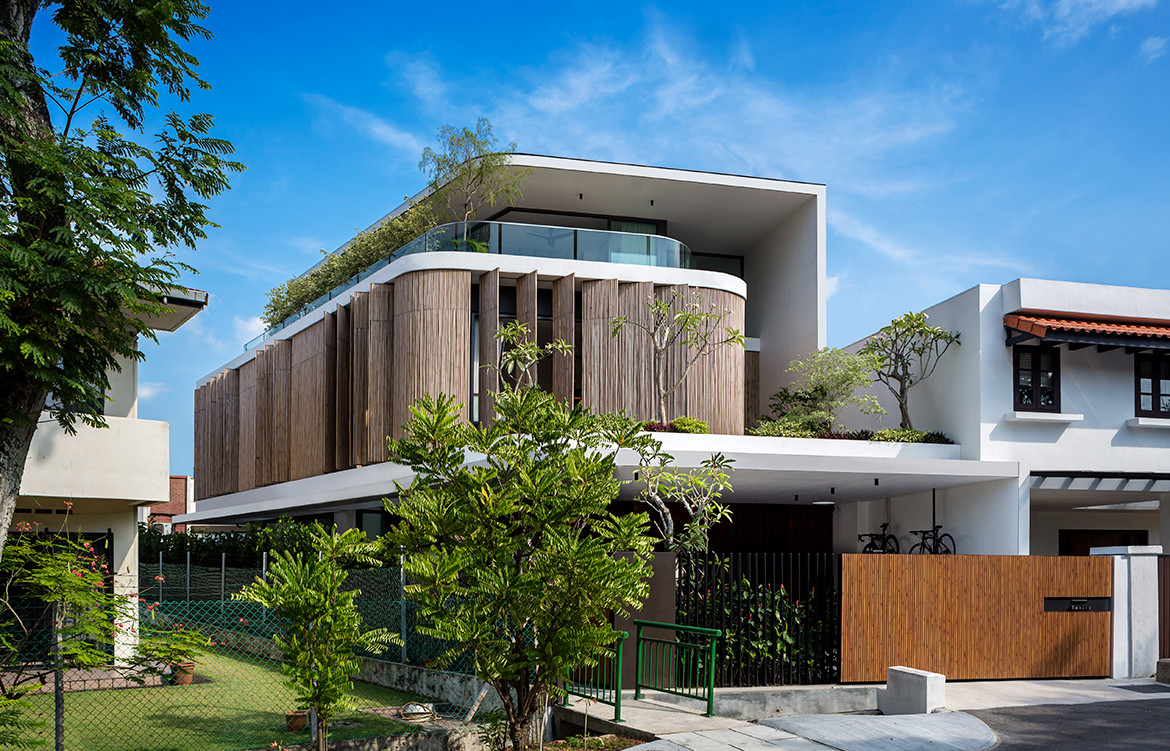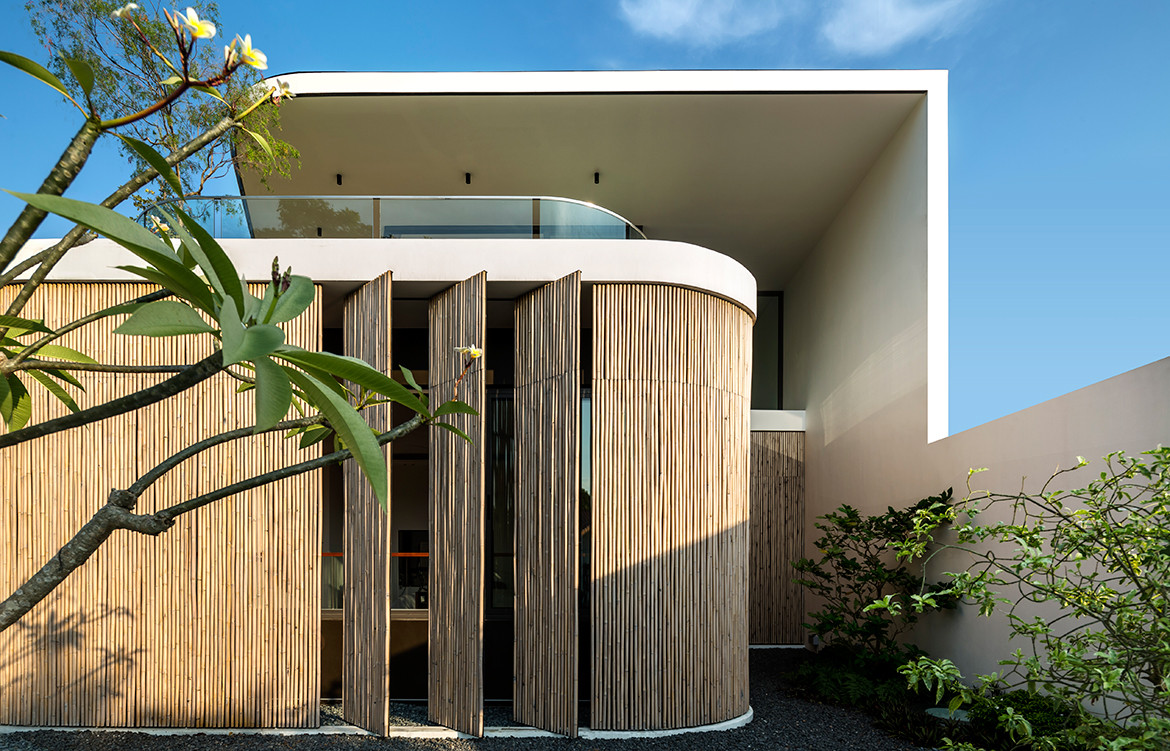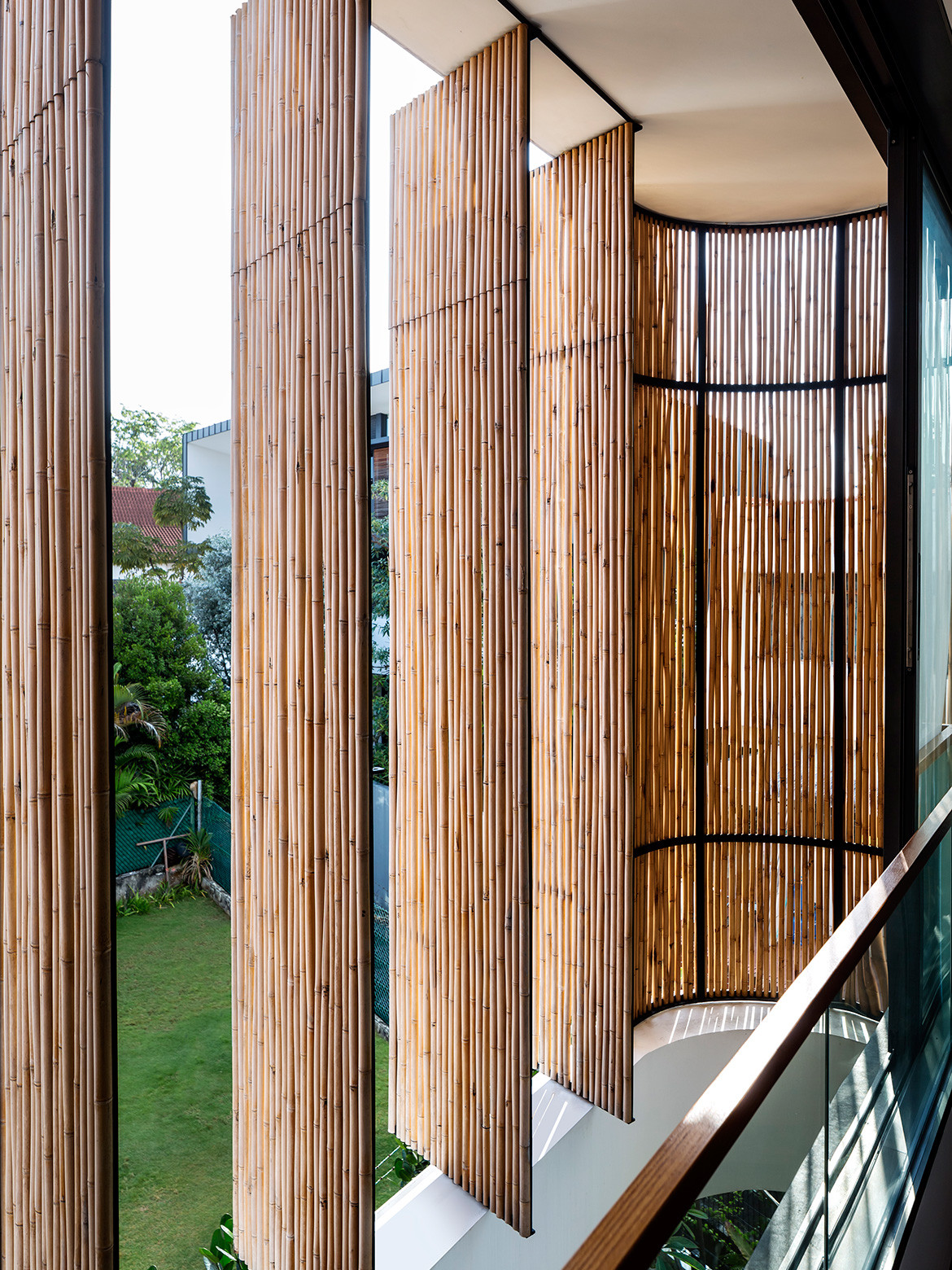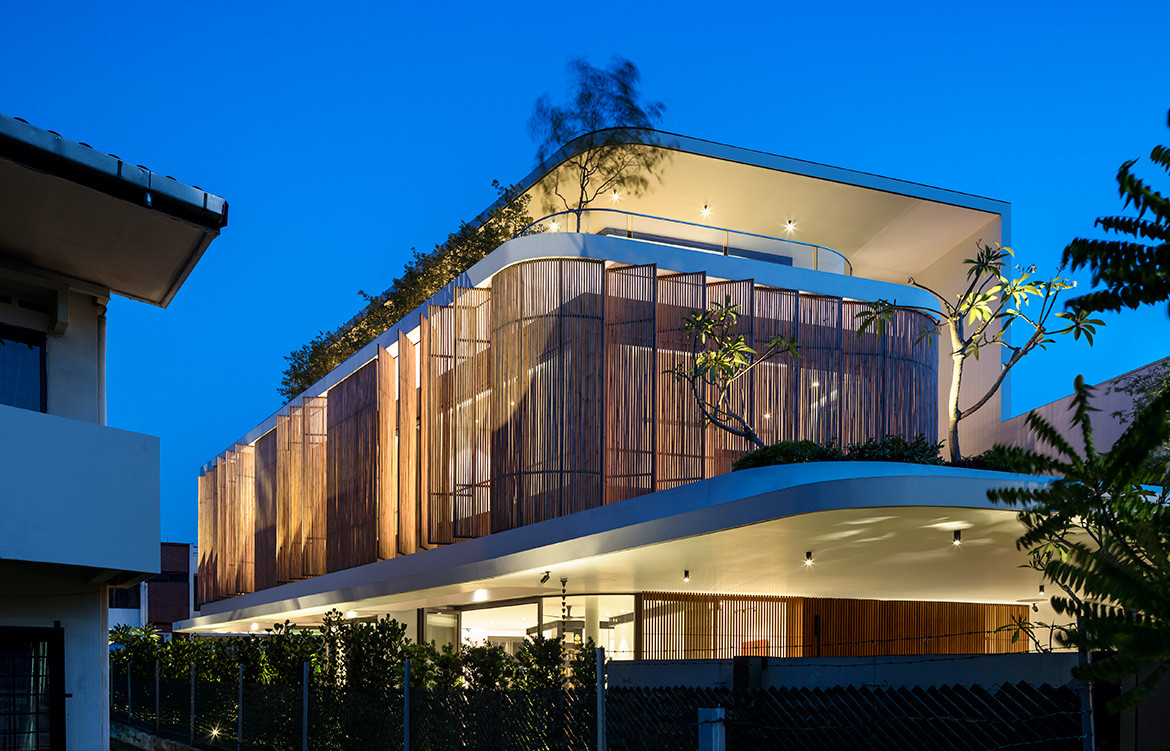 Bamboo Veil House in Singapore by Wallflower Architecture + Design, photography by Marc Tey
Shade House, Thailand | Ayutt and Associates design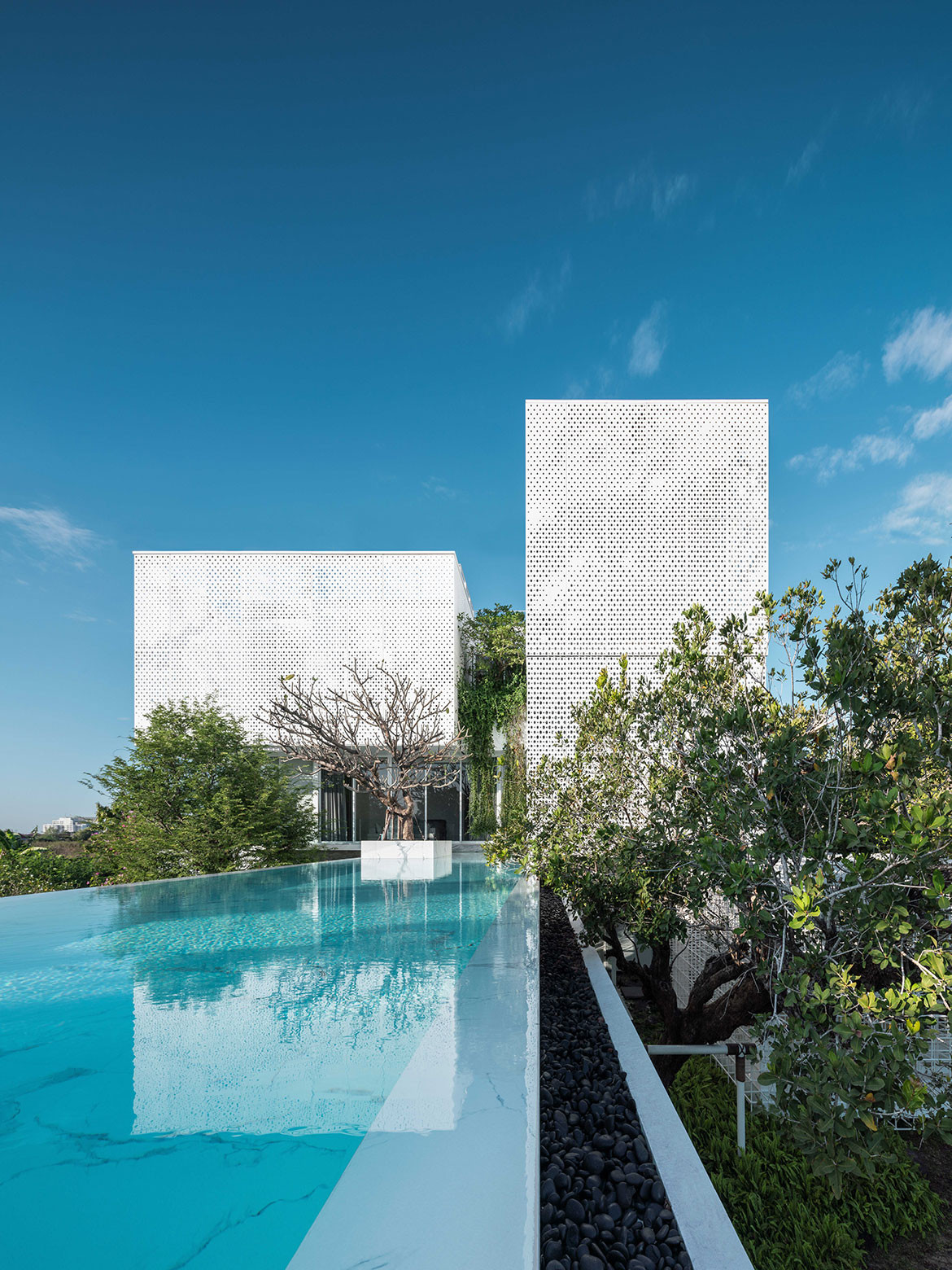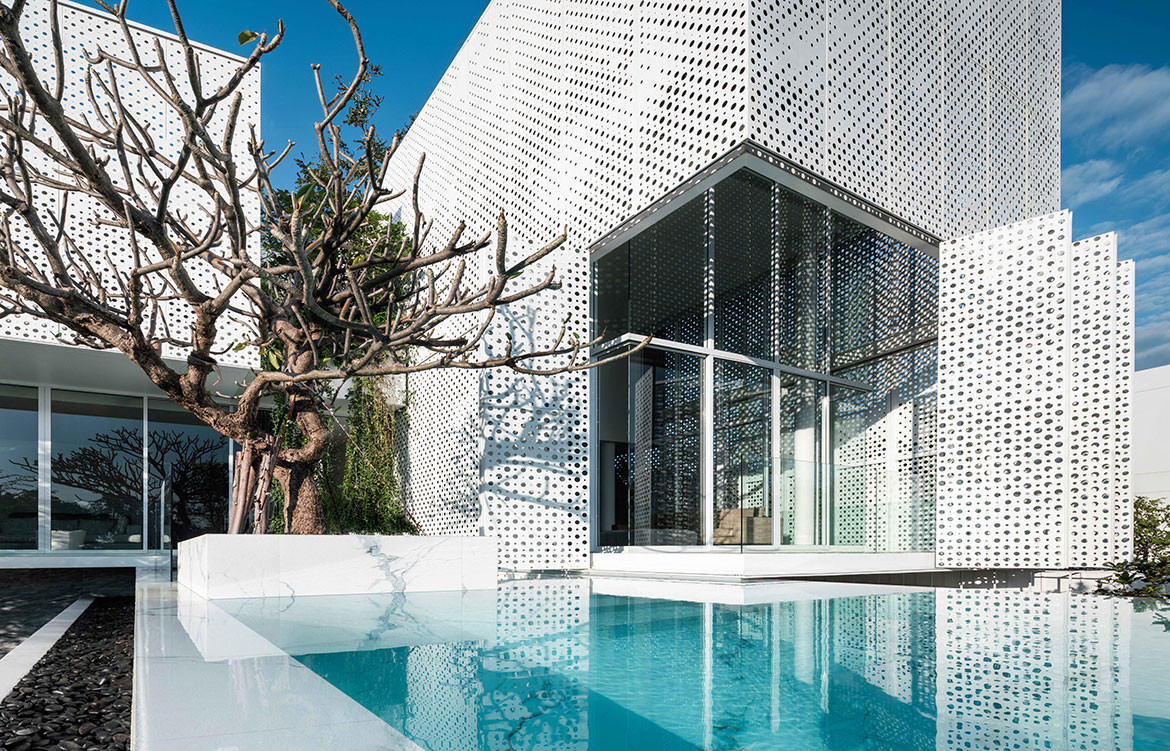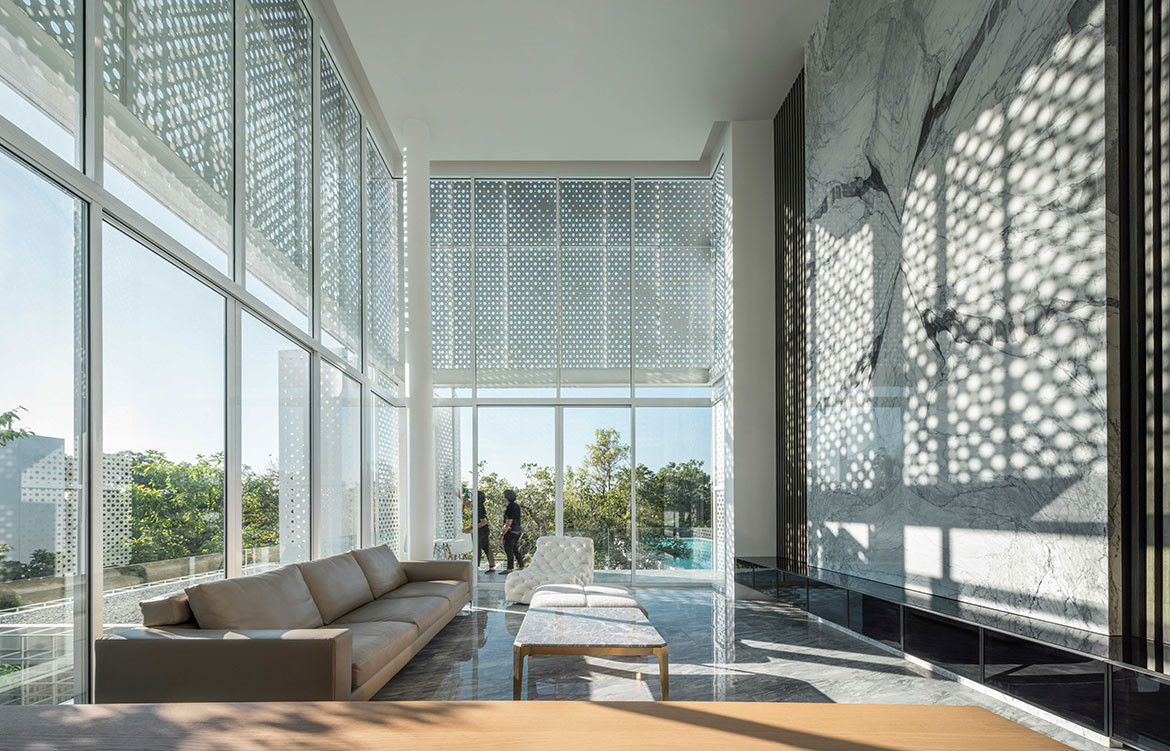 Shade House in Thailand by Ayutt and Associates design, photography by Chalermwat Wongchompoo
18 Screens House, India | Nina & Sanjay Puri Architects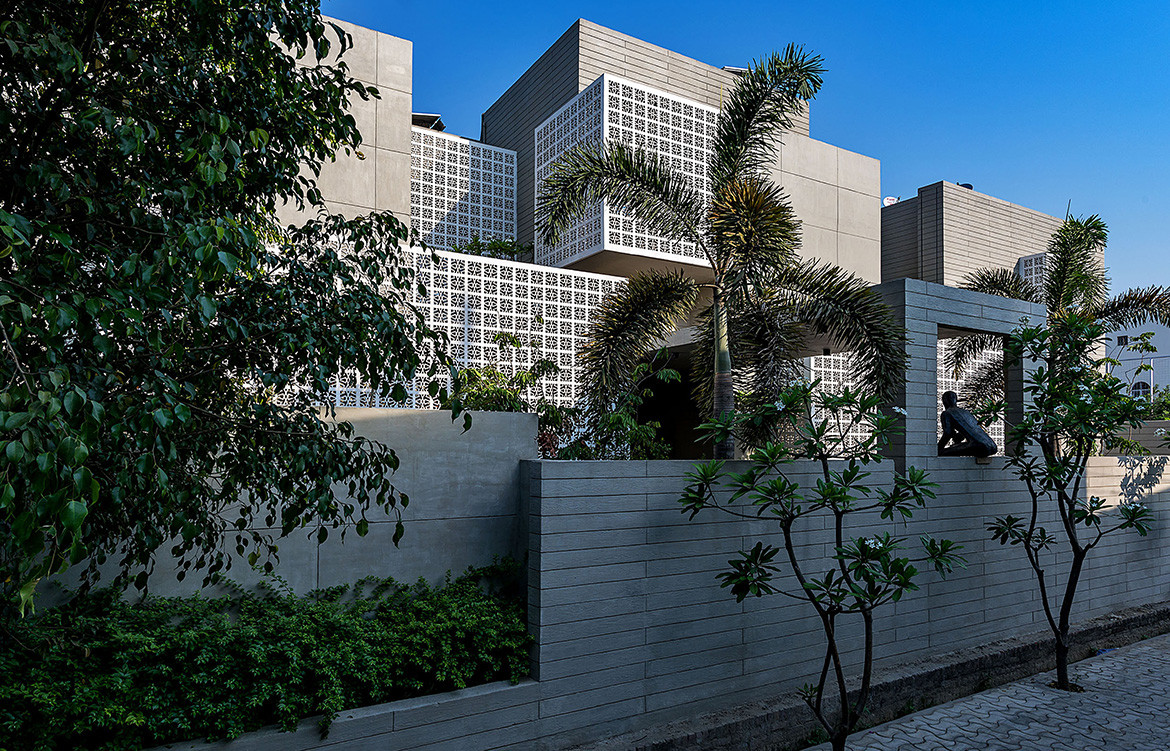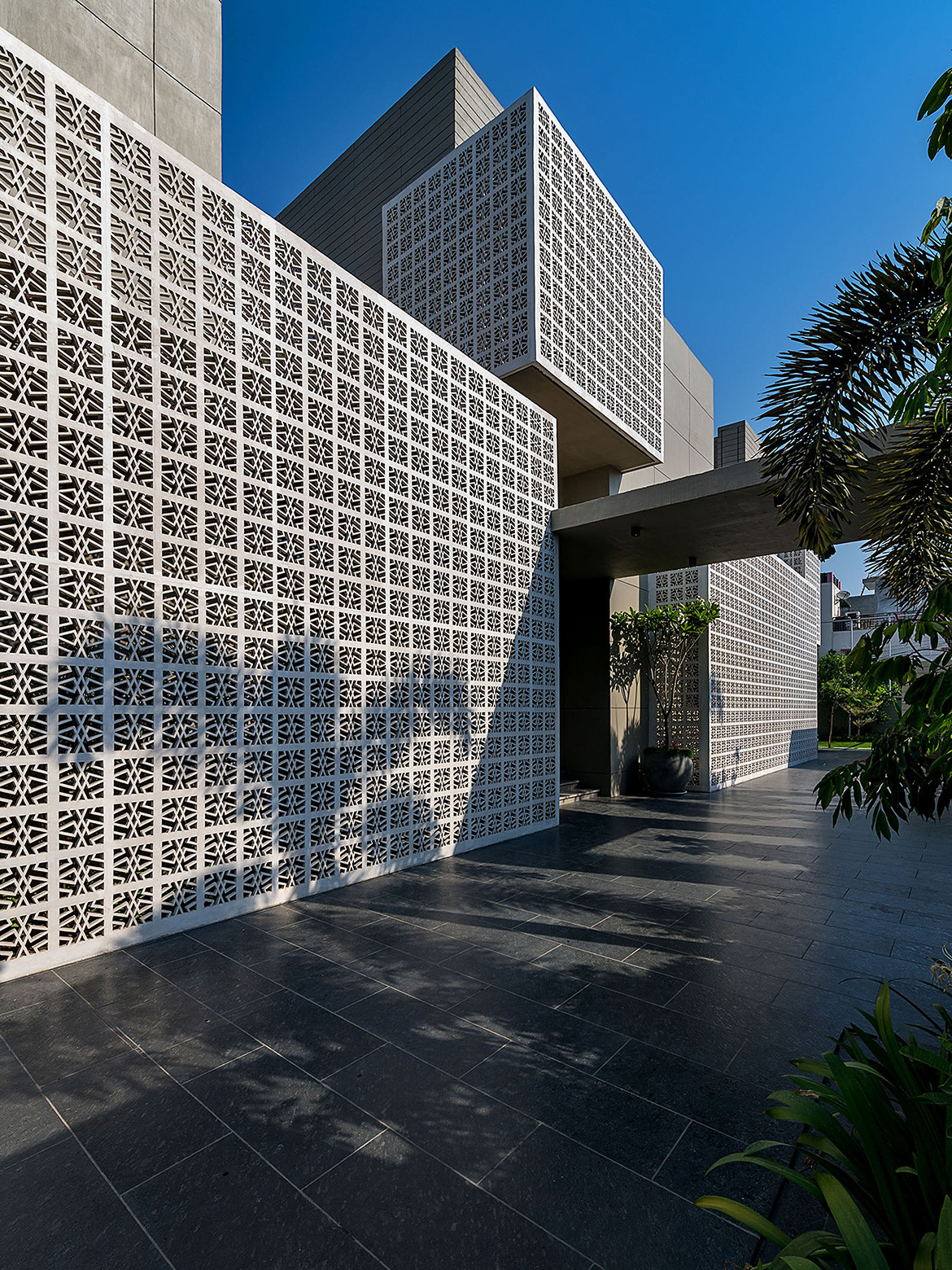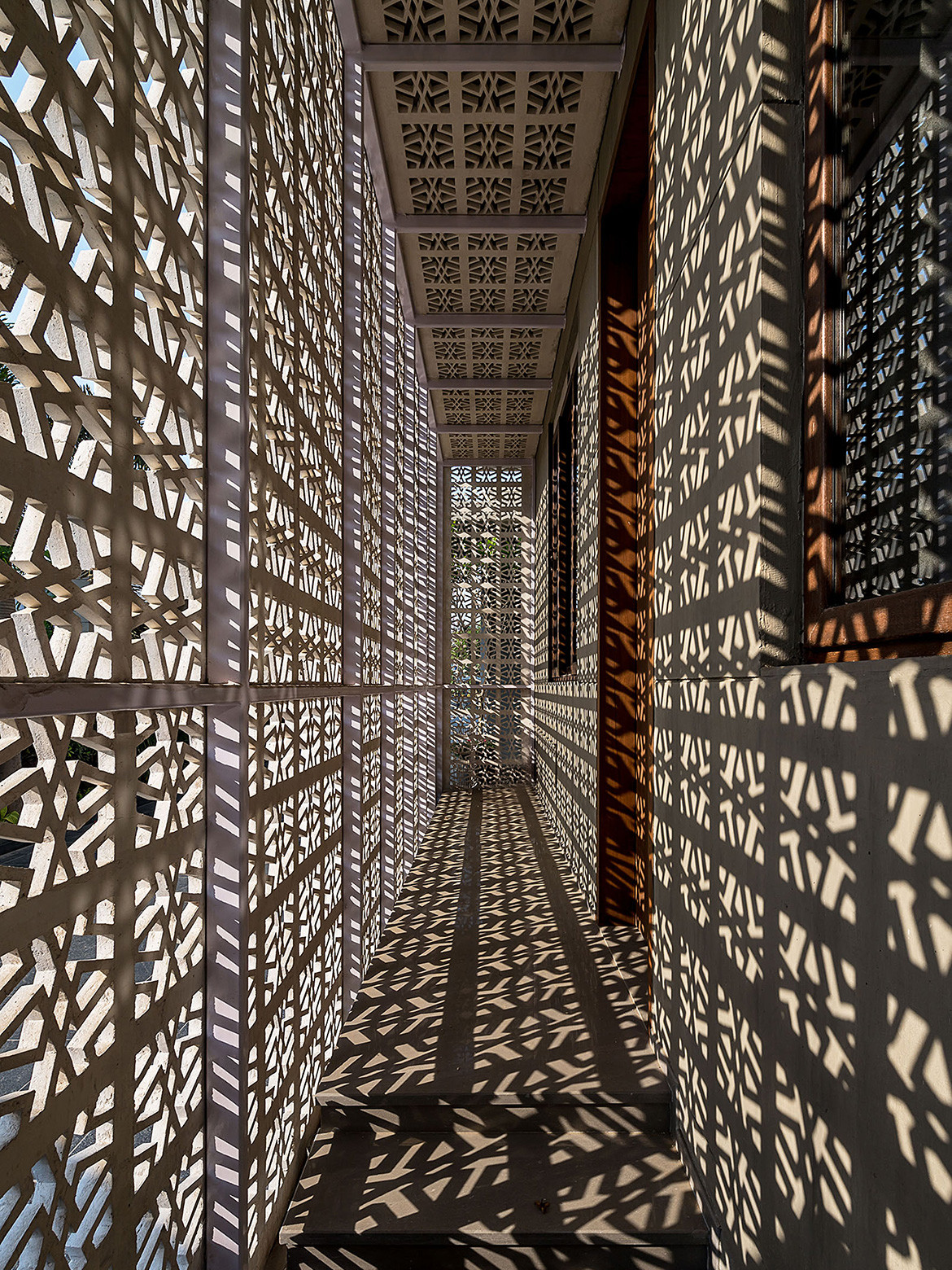 18 Screens House in India by Nina & Sanjay Puri Architects, photography by Dinesh Mehta
#3, New Zealand | Studio2 Architects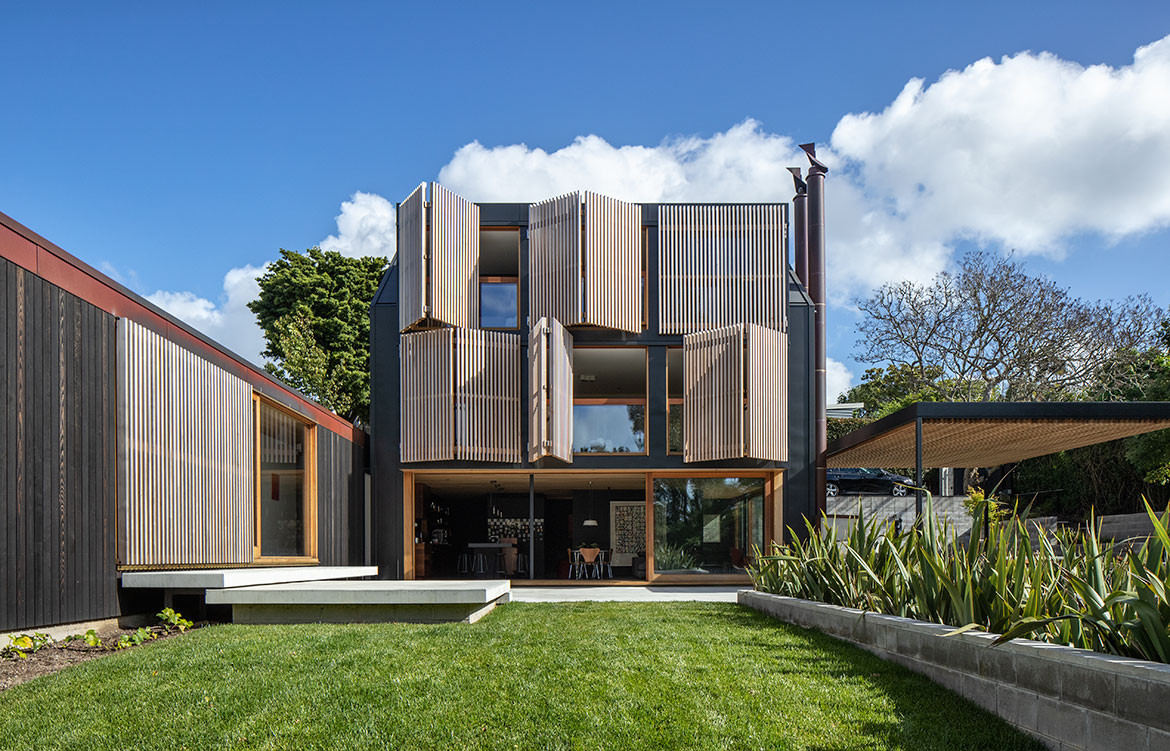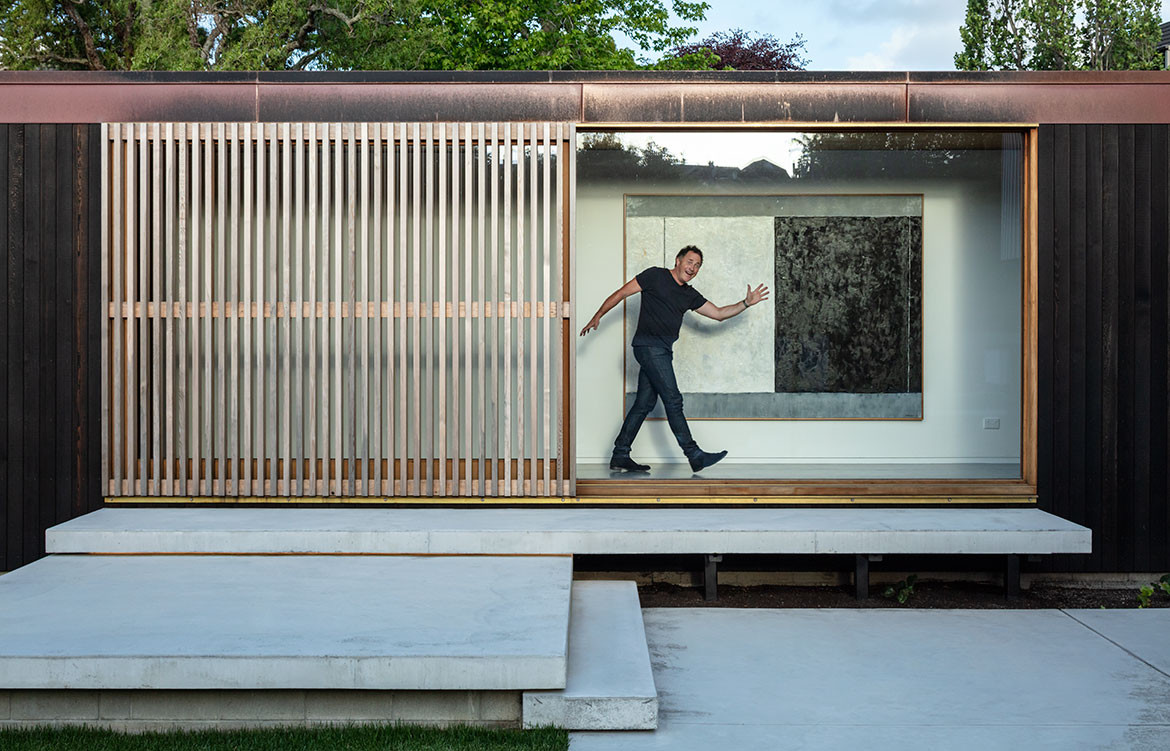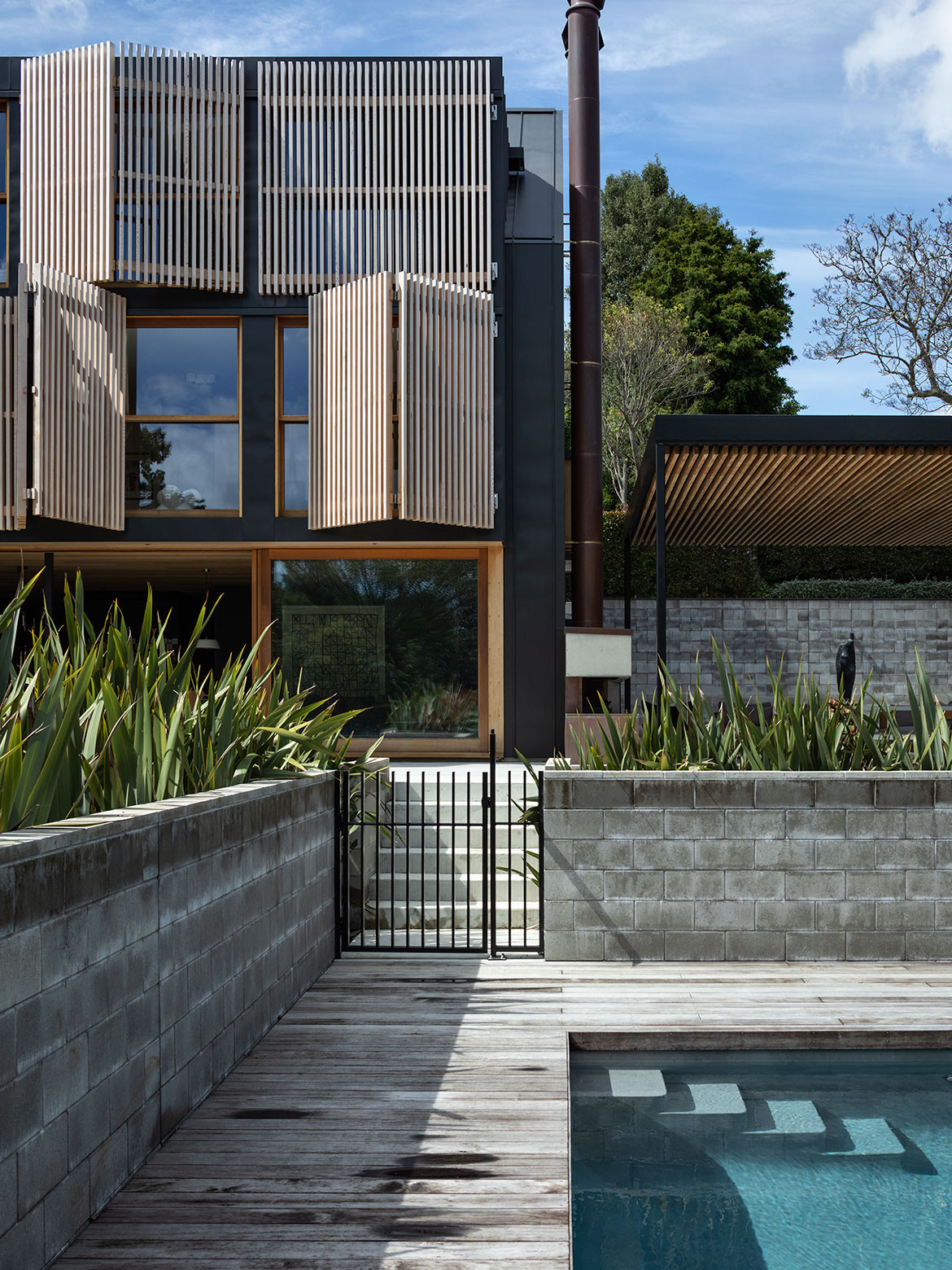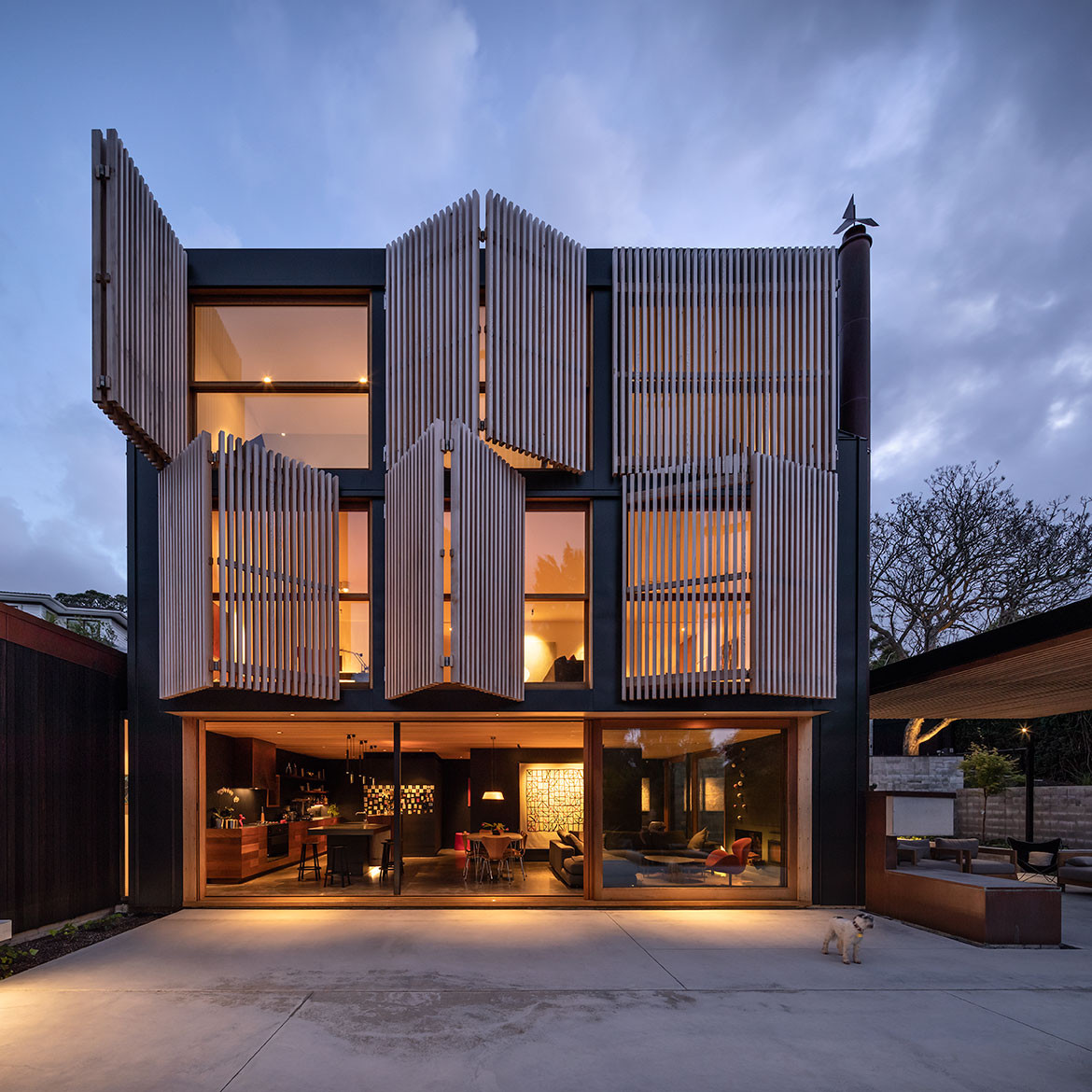 House #3 in New Zealand by Studio2 Architects, photography by Simon Devitt
Habitus would like to acknowledge the support of our Major Partners for 2020: Gaggenau, StylecraftHOME and Zip; and our Supporting Partner: Rocks On. Our Trophy Partner, Axolotl, and our Design Hunter Partners: About Space, Didier, Euroluce, Phoenix Tapware, The Green Room, Savage Design, Stylecraft and Top3 By Design.
Tags: Ayutt and Associates design (AAd), Façade, Habitus House of the Year, HOTY 2020, India, New Zealand, Nina & Sanjay Puri Architects, passive solar design, perforated metal, Singapore, Studio2 Architects, TA-CHA Design, Thailand, tropical living, tropical modernism, wallflower architecture + design
---