South Melbourne isn't short of sophisticated eateries and now there's another one to add to the list. The recently opened Nine Yards is a café by day and restaurant by night, accommodating afternoon coffee catch-ups as well as formal evening cocktails and meals. In designing the interior, Golden co-directors Alicia McKimm and Kylie Dorotic took their lead from Nine Yards' modern Australian menu. Their resulting scheme is a vision of exquisite materiality and lush colour that respects the venue's Victorian heritage while never once venturing into the realm of kitsch or cliché.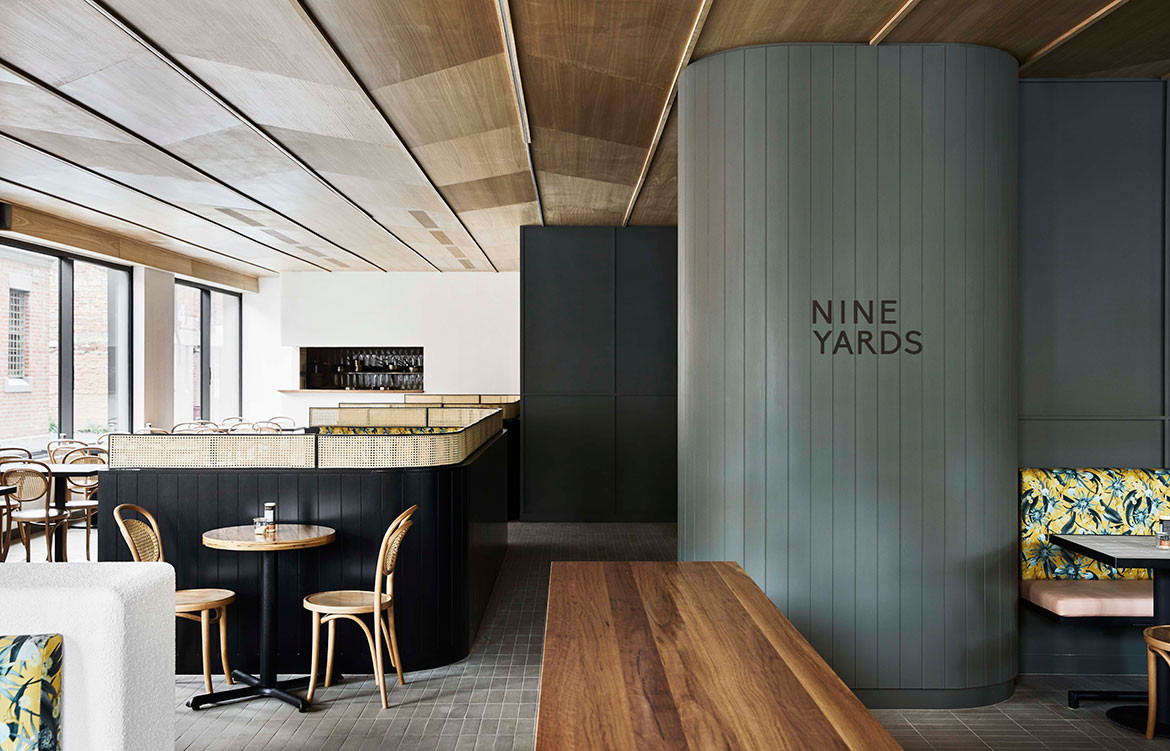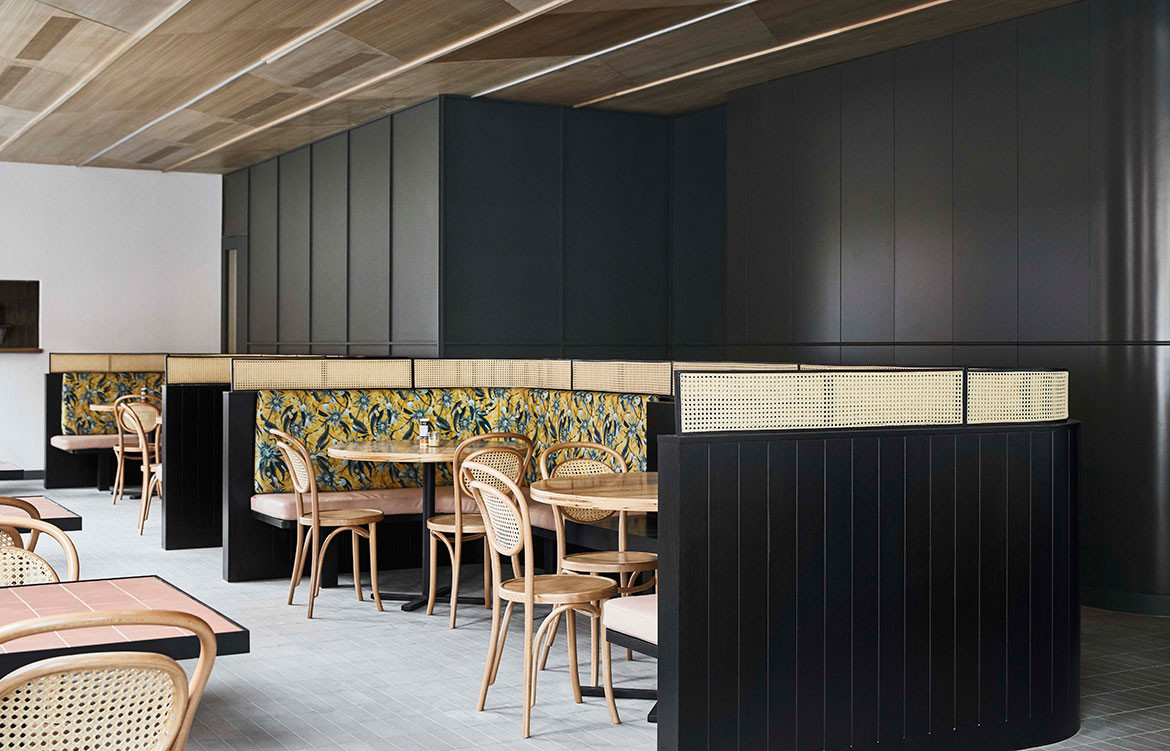 "We're reductive in our design approach," says Alicia. "And always carefully balance form with function to arrive at a resolution that feels just right." Indeed, Nine Yards' spatial planning makes the most of a modestly sized footprint, ensuring a variety of different seating options that can cater for different sized groups and events. A Blackbutt island separates the dining zones and banquette seats allow plenty of room for dining tables and chairs, ensuring circulation paths aren't compromised.
Golden's pared-back styling and removal of superfluous embellishments places the material palette centre stage, with attention deservedly lavished on finely crafted details and surfaces. As Kylie explains, "We used local finishes throughout and the idea was to give a respectful nod to the Australian landscape." They've managed to do just that with the inclusion of Tasmanian oak veneer and rattan detailing on the banquettes, recycled timber for the walls and titanium-honed basins in the bathrooms.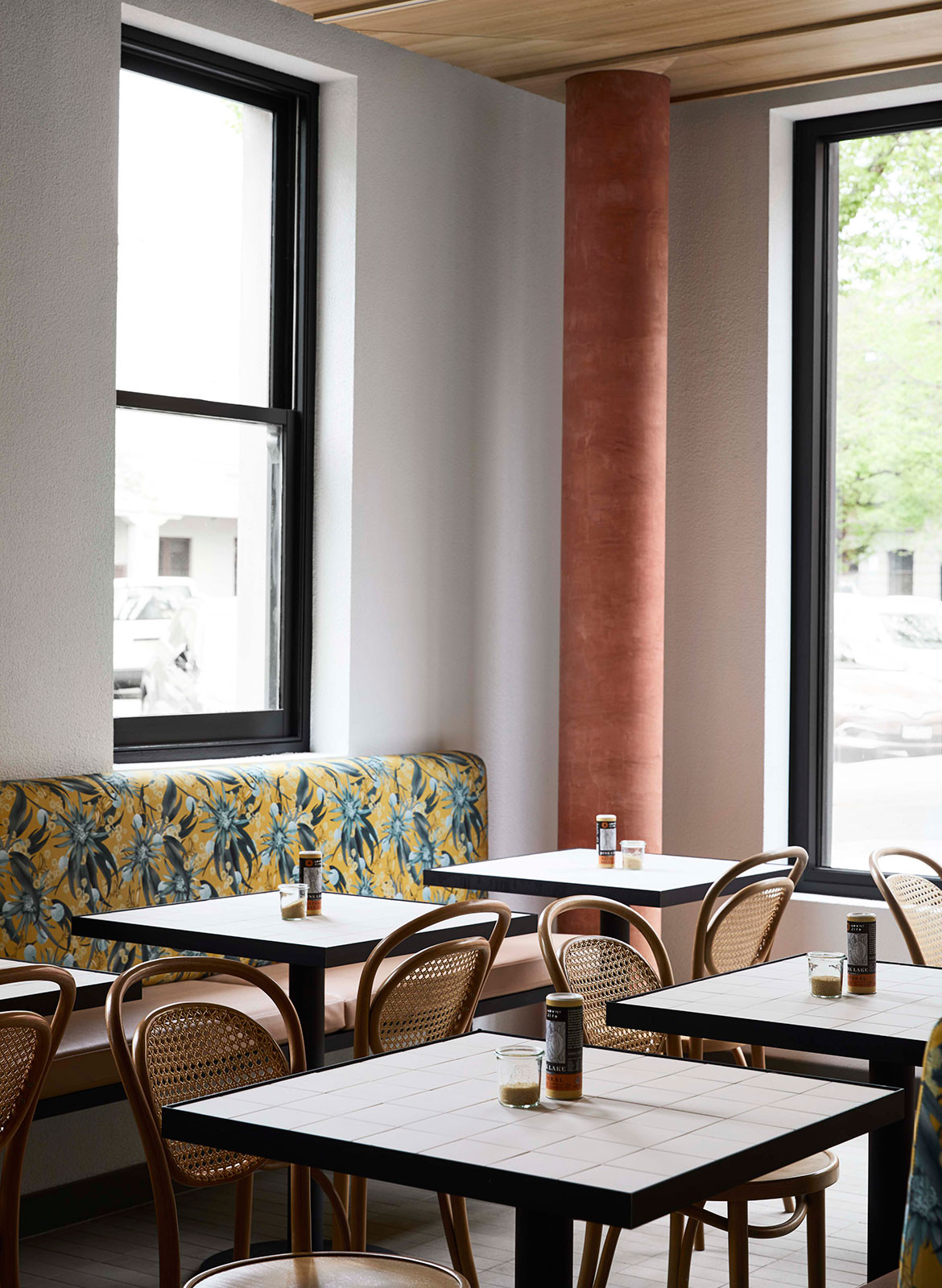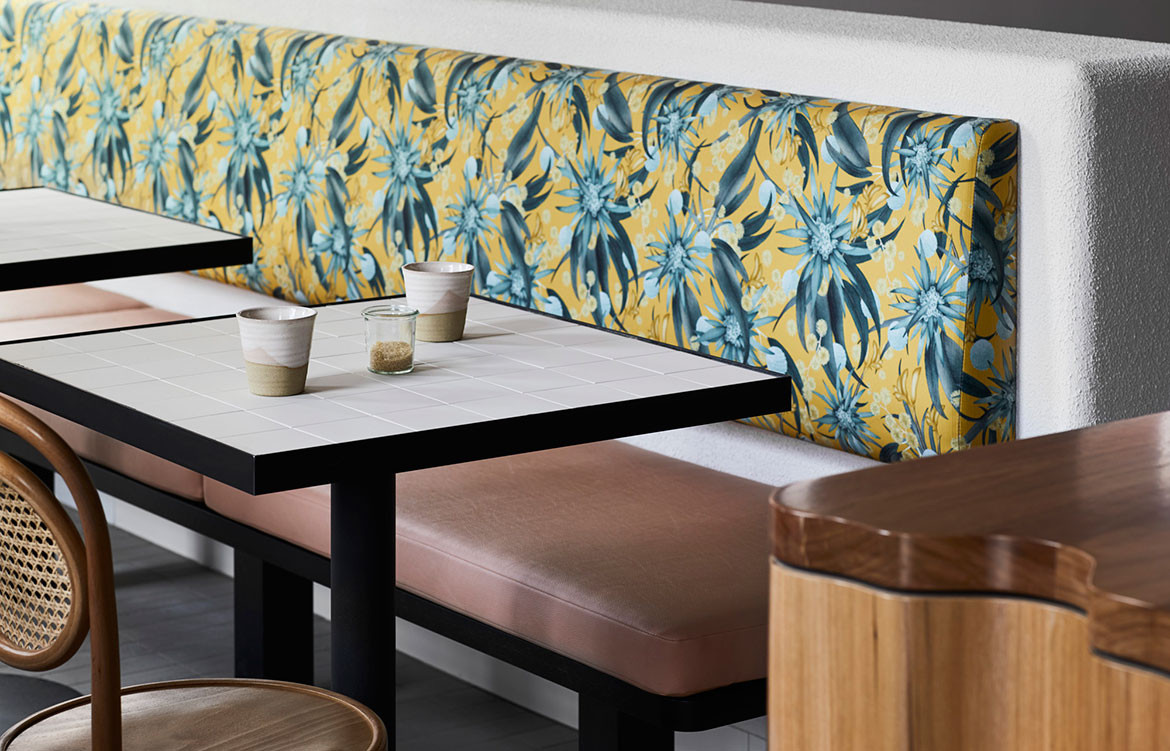 While the timber veneer ceiling visually ties all elements together, it's the banquettes' upholstery that punctuates the overall scheme. This custom fabric came about via a collaboration with local artist Louise Jones and its punchy Australiana design couldn't be more successful in instilling a strong sense of place. The yellow and blue-grey palette also complements the ebonised banquette frames and dark grey wall panelling, as well as highlights the tiled cream and rust coloured tabletops.
There's a raw, understated beauty to Nine Yards that makes this venue incredibly welcoming. Both Alicia and Kylie wanted to create a fit-out that was warm and immersive and this is exactly what they've achieved. It stands as an ideal study in theme-based design, where concept and aesthetic are perfectly balanced.
GOLDEN
designbygolden.com.au
Photography by Sharyn Cairns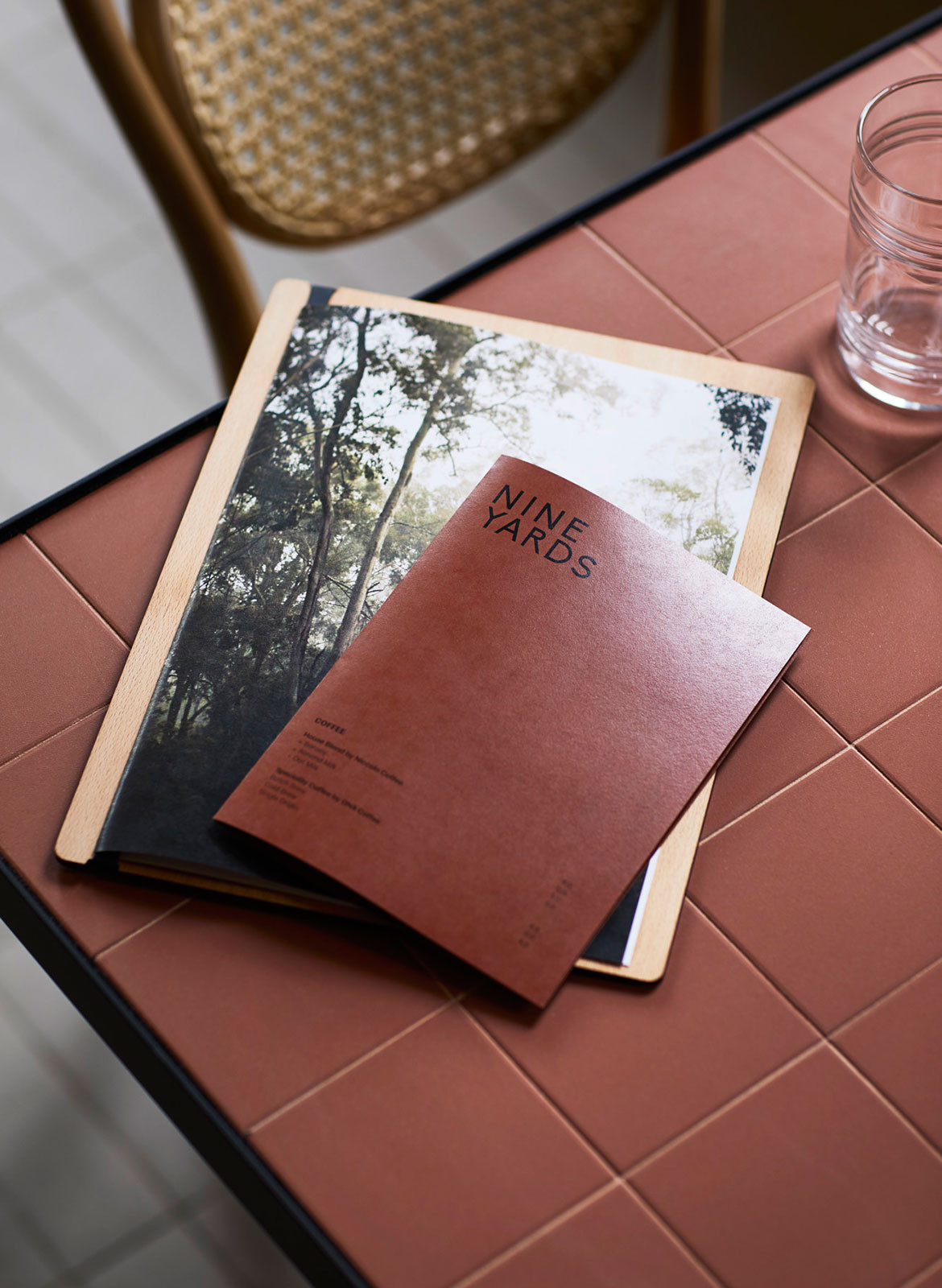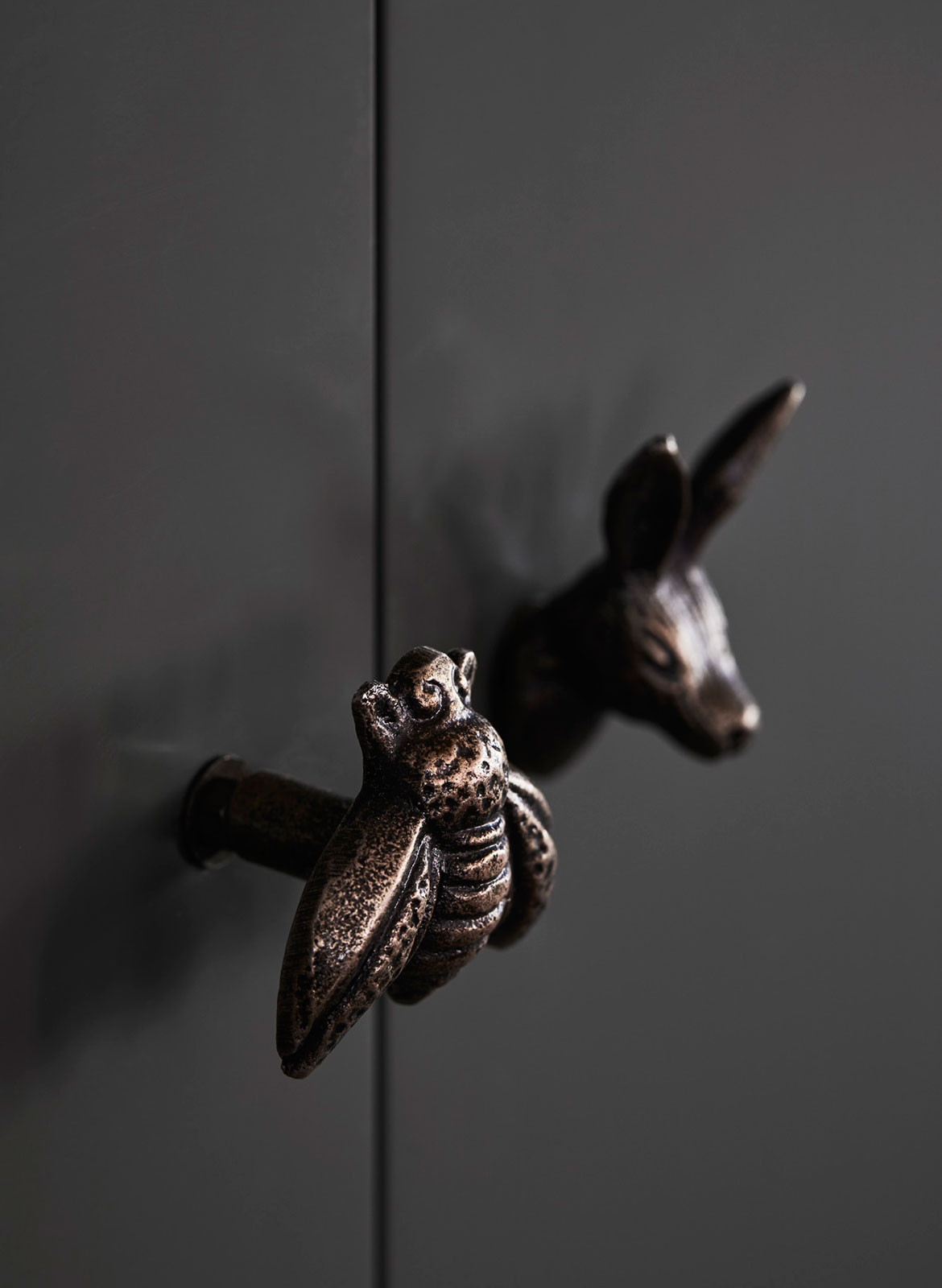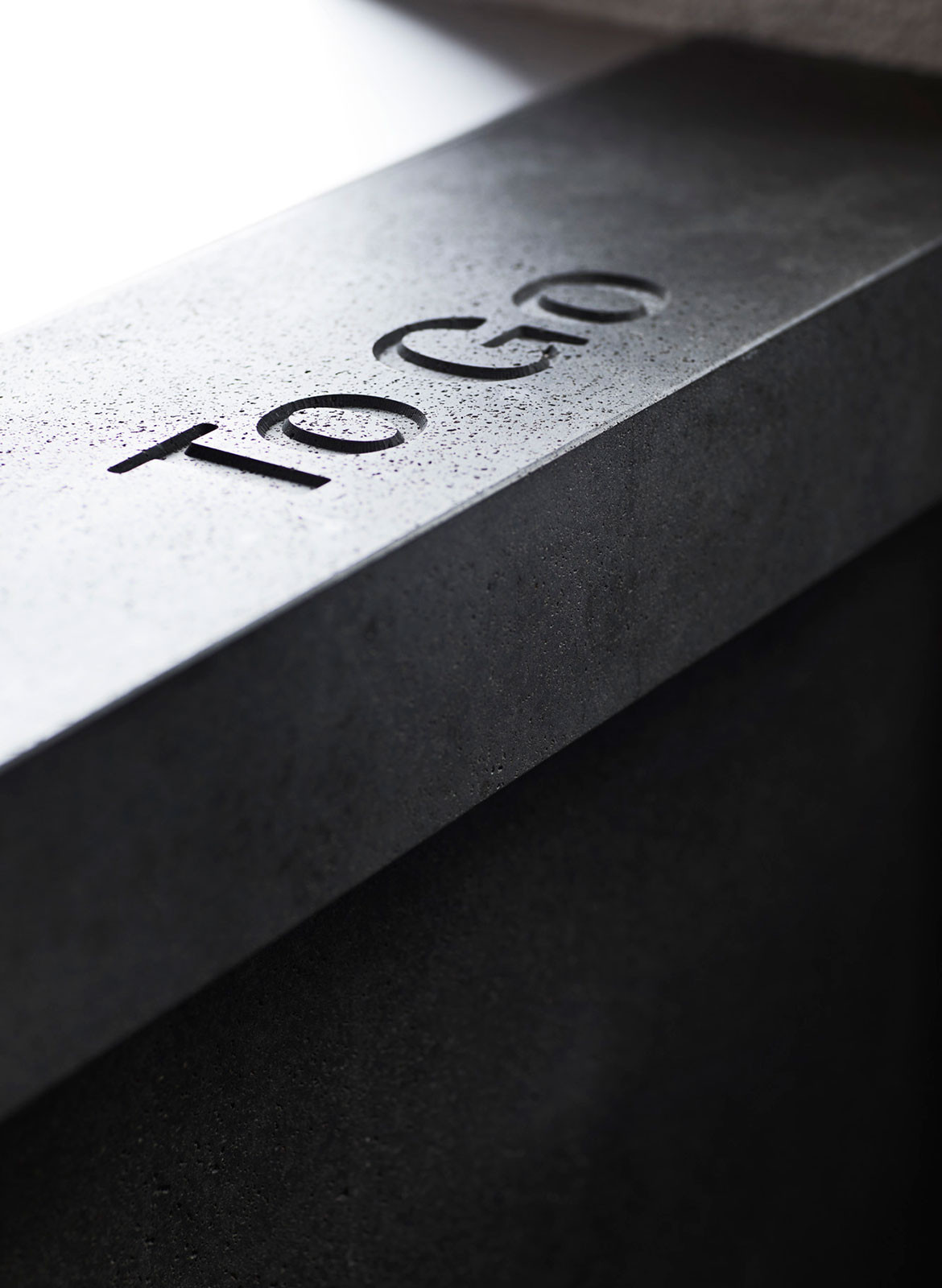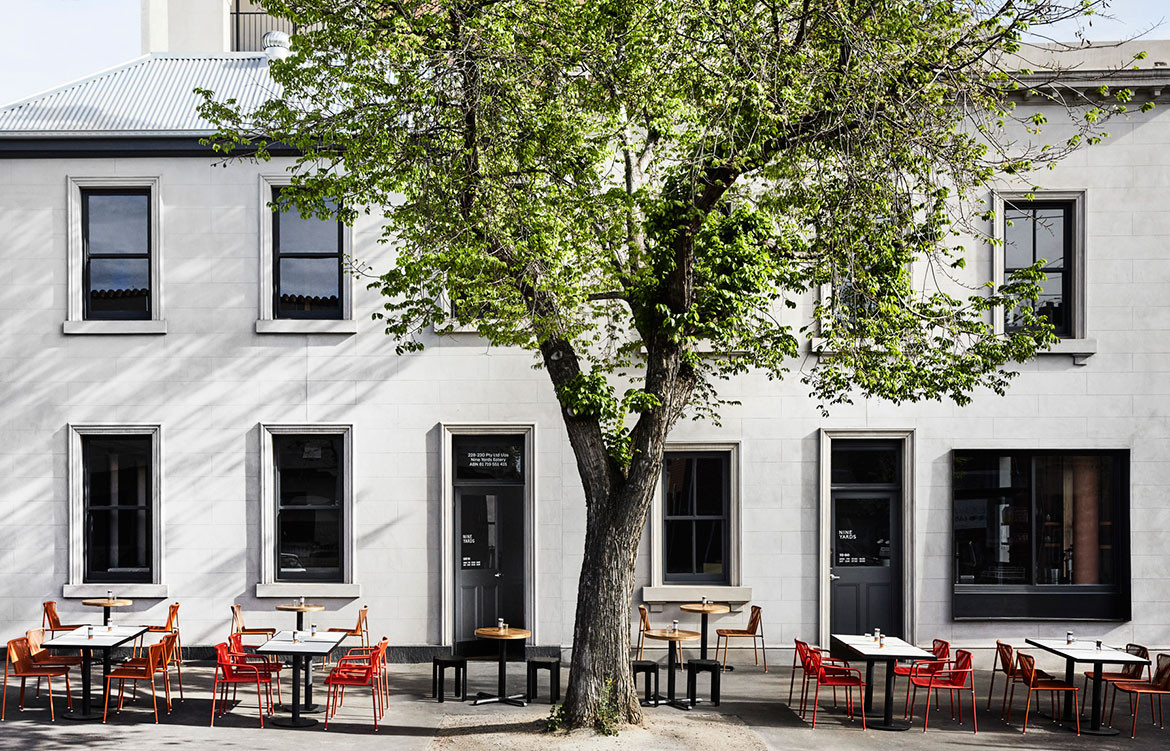 Tags: Alicia McKimm, Australiana, cafe design, GOLDEN, Hospitality Design, Interior Design, Kylie Dorotic, leanne amodeo, Melbourne Café, Nine Yards, Sharyn Cairns, South Melbourne
---