How do you break the mould of the generic coffee shops that have mushroomed around Jakarta in recent years? And in so doing, how can you bring a meaningful experience to the ground floor of a large commercial building that by nature favours a quick stop?
AlvinT Studio was up to the challenge, seeing the need to establish a social space and a variety of clustered seating arrangements. The goal was to support an experience of much more than food and drinks; it was to encourage social interaction between strangers.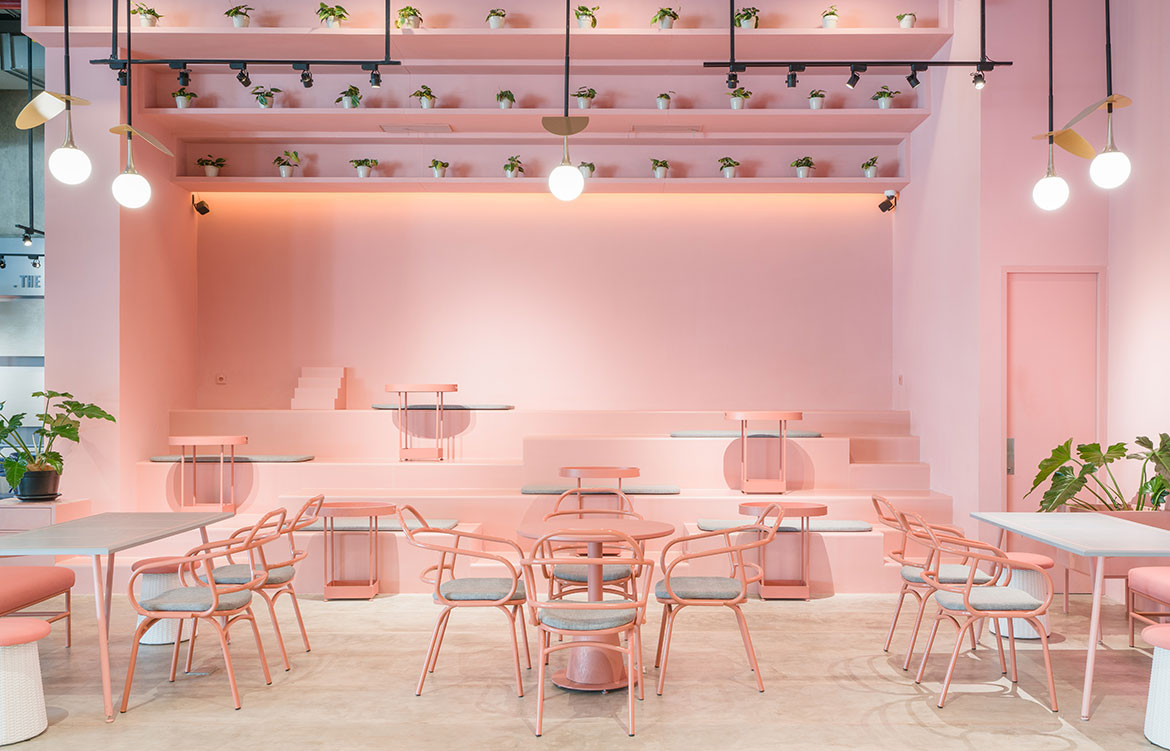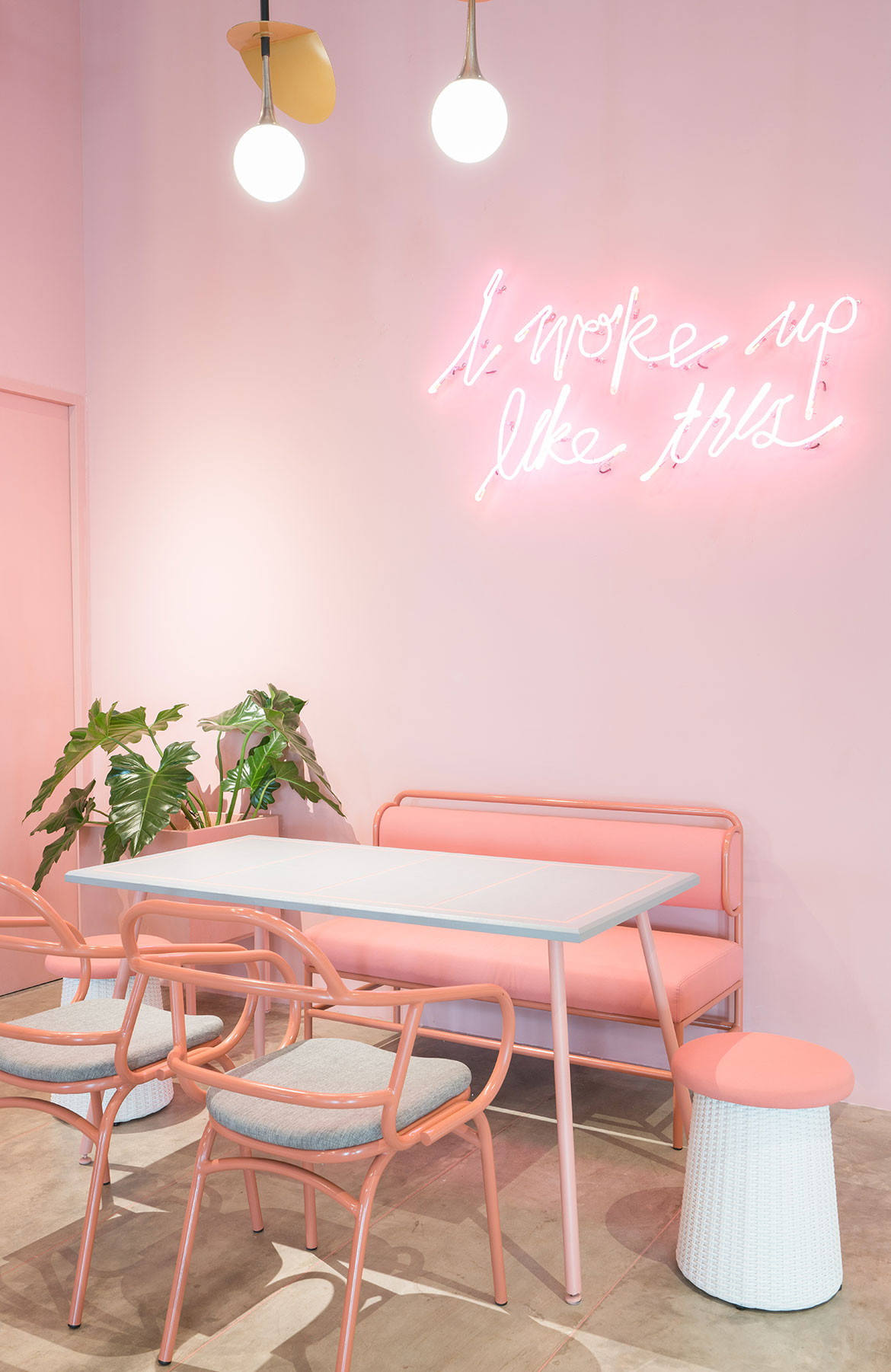 Ottoman's Coffee is defined by three colour-driven zones: a green bar, a blue dining area, and a pink amphitheatre. The green bar is smartly positioned at the corner of the café, like an anchor point that draws people to watch the baristas at work. Inclusive and open, the bar is transparent and performative and suitable for perched encounters on bar stools or a quick takeaway break on foot.
Adjacent to this clustering zone, and facing the main lobby space of Sopo Del Tower, is the pink amphitheatre – a stage set for watching the passing parade and allowing it to watch you. Says Alvin Tjitrowirjo, founder of AlvinT Studio, "The purpose is to encourage social interaction between strangers, creating a space where conversation flows between tables, personalities and space."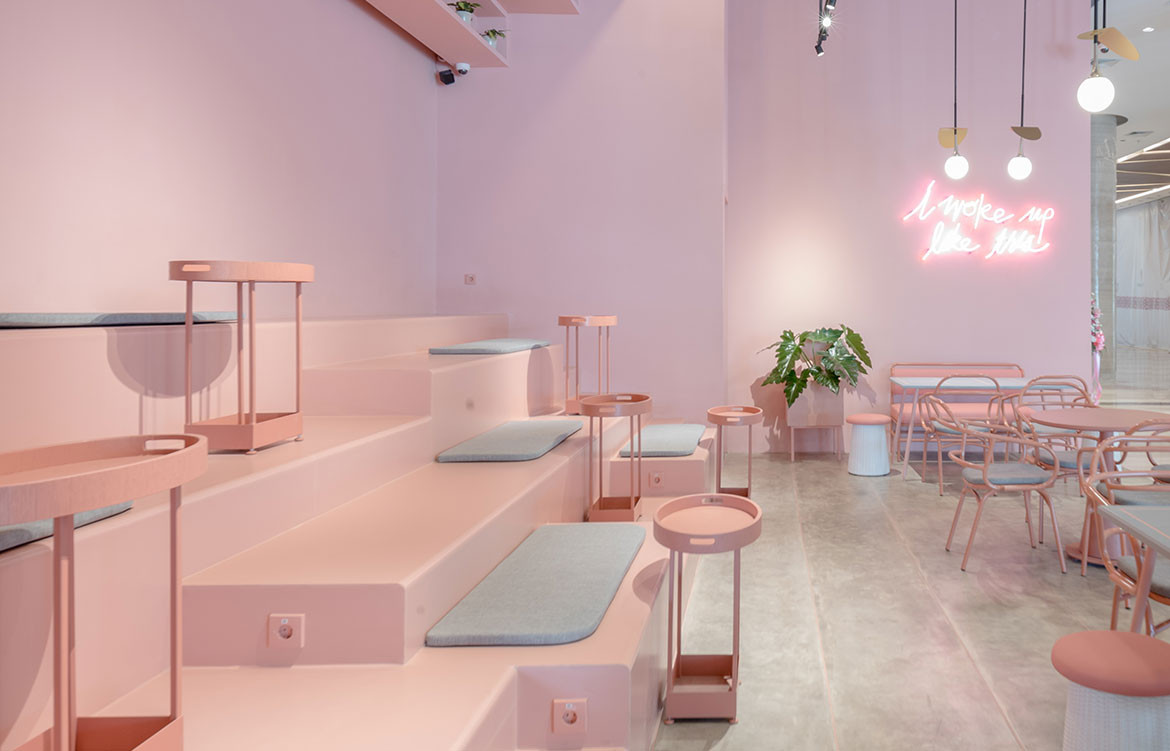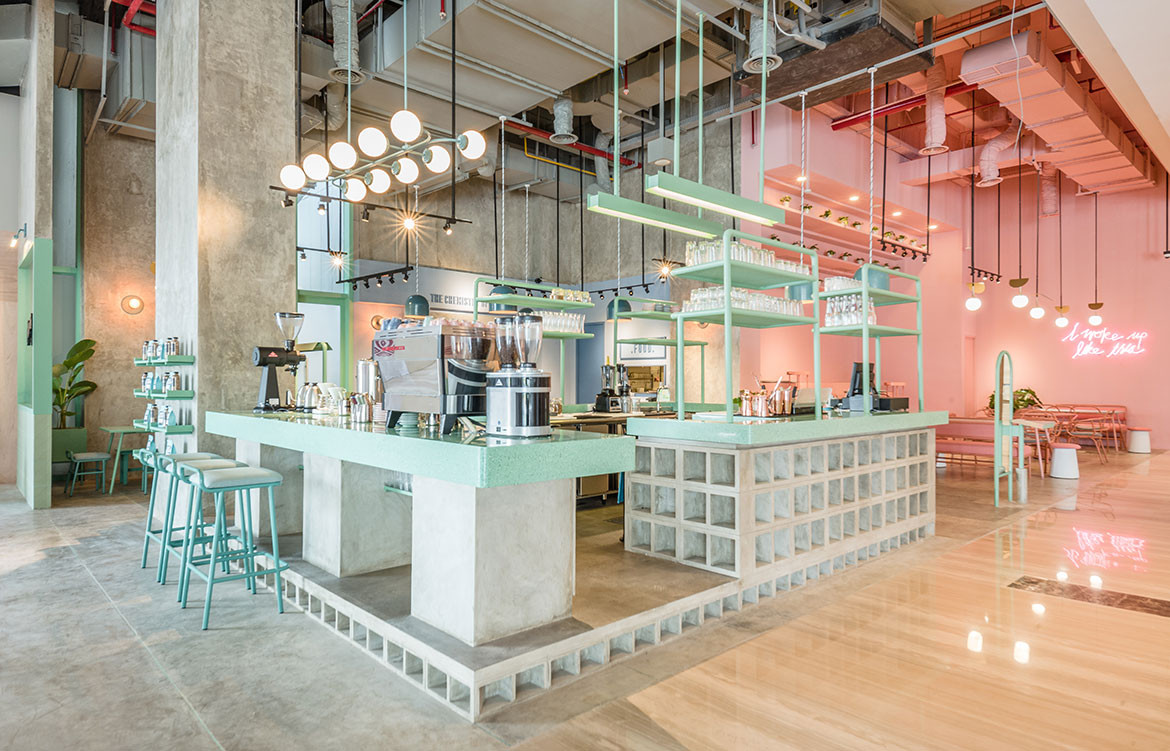 The platforms of the amphitheatre become a stage for social encounters and the expression of one's presence in the space. Generously placed power outlets encourage allow you to charge your devices while you enjoy the coffee and the view. A variety of loose furniture pieces bypass formality and instead encourage a more casual mode of inhabitation and potential interaction.
The third and final zone is a blue area adjacent to the kitchen, containing tables and chairs. Tucked away in the inner reaches of the floor plan, this zone is a focused space for consumption and discussion in small groups. All the furniture was designed specifically for the project.
Ottoman's Coffee is a space that disrupts the formula of commercial lobby environments with its urban emphasis on zones that gesture to the adjacent circulation space.
AlvinT Studio
alvin-t.com
Photography by Sefval Mogalana.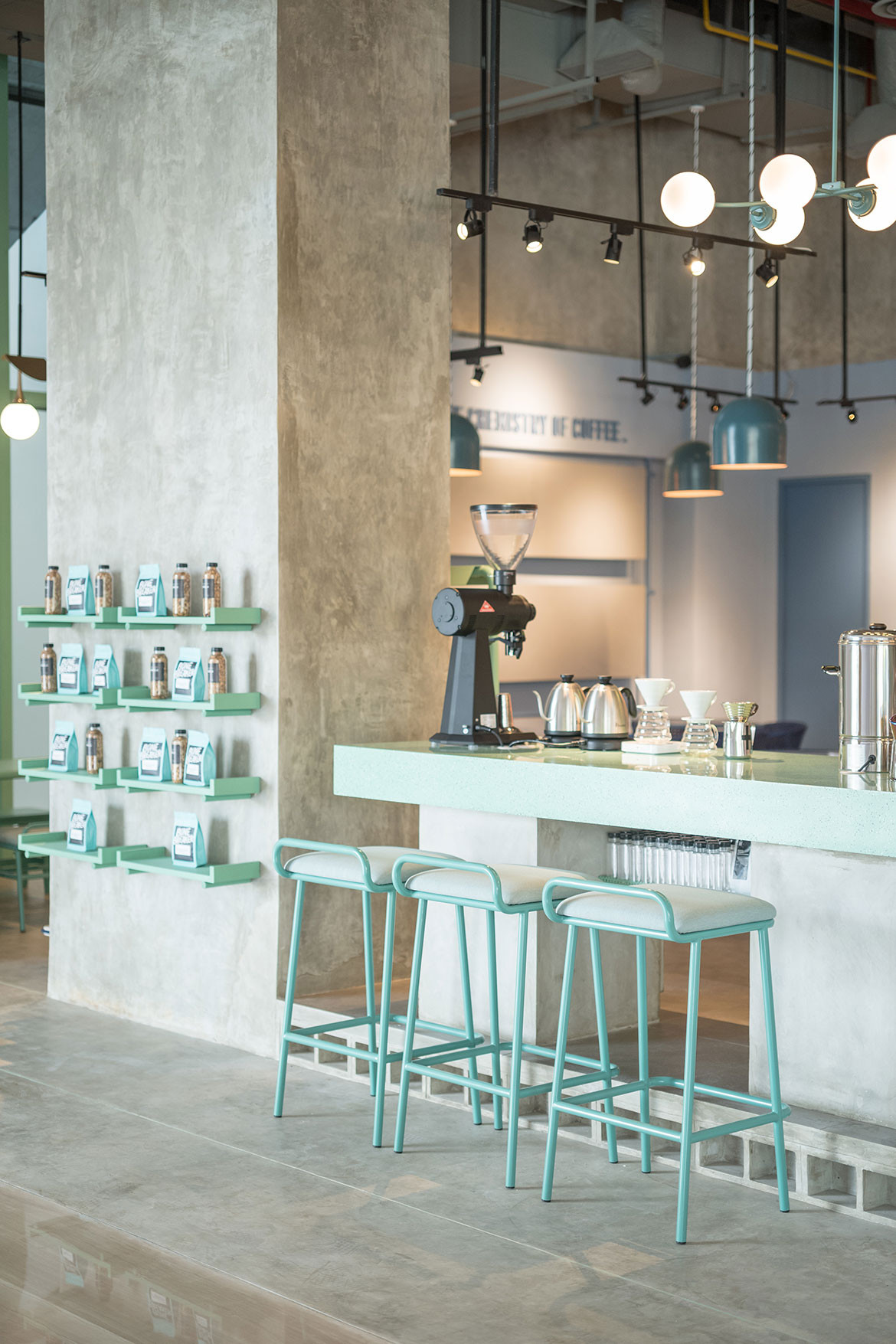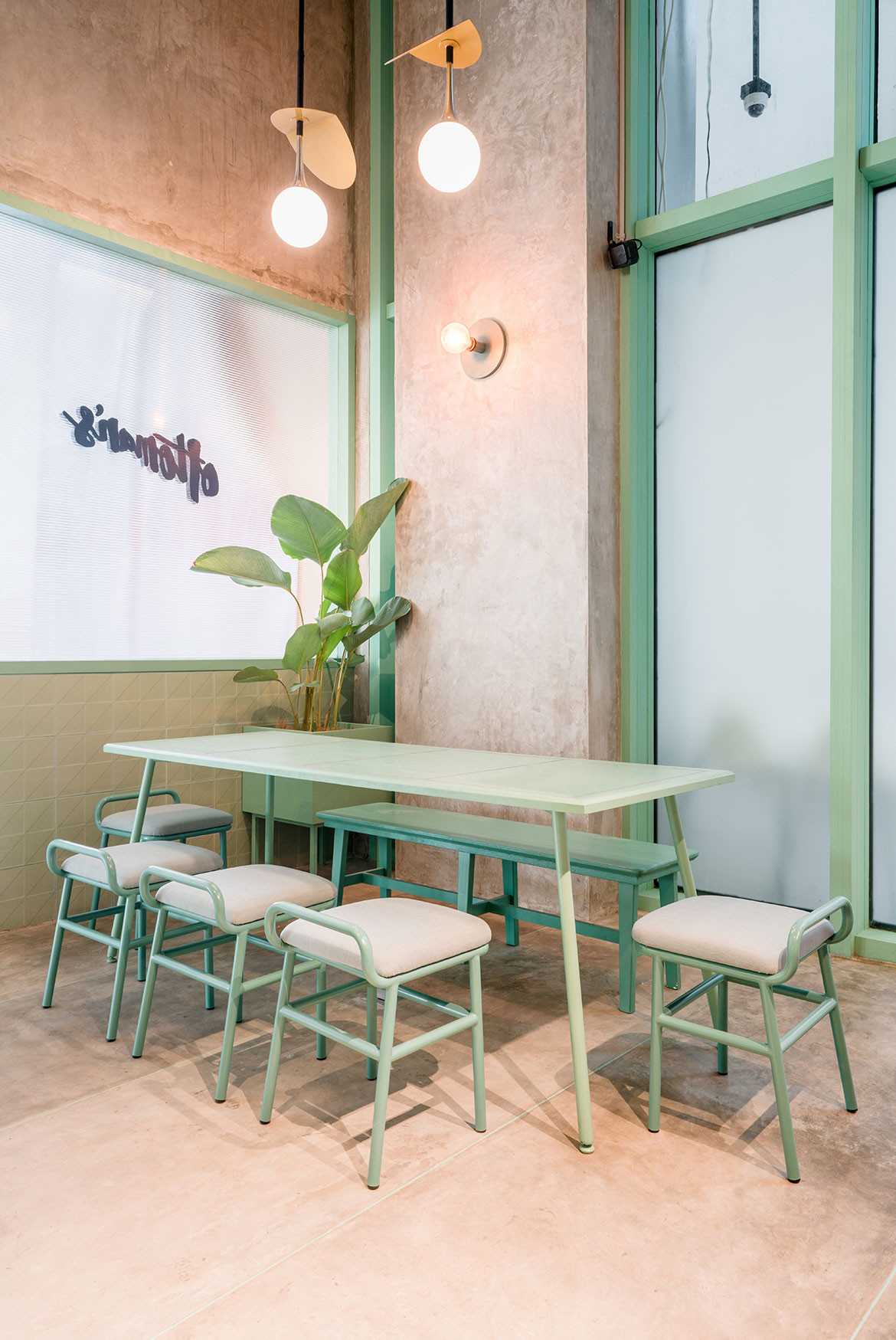 We think you may also like Captain Grey by Biasol
---