Without a doubt, there is a level of unmasked duality that can be seen within the context of Bali's hospitality scene. On one hand, the island thrives on tourism. On the other hand, it is also filled with rich local culture and traditions that go way back before Bali was ever on any tourist's radar. The duality is often left undealt with, with many luxury hotel chains drawing a defined line between exclusive and luxurious enjoyment and the Bali's local community.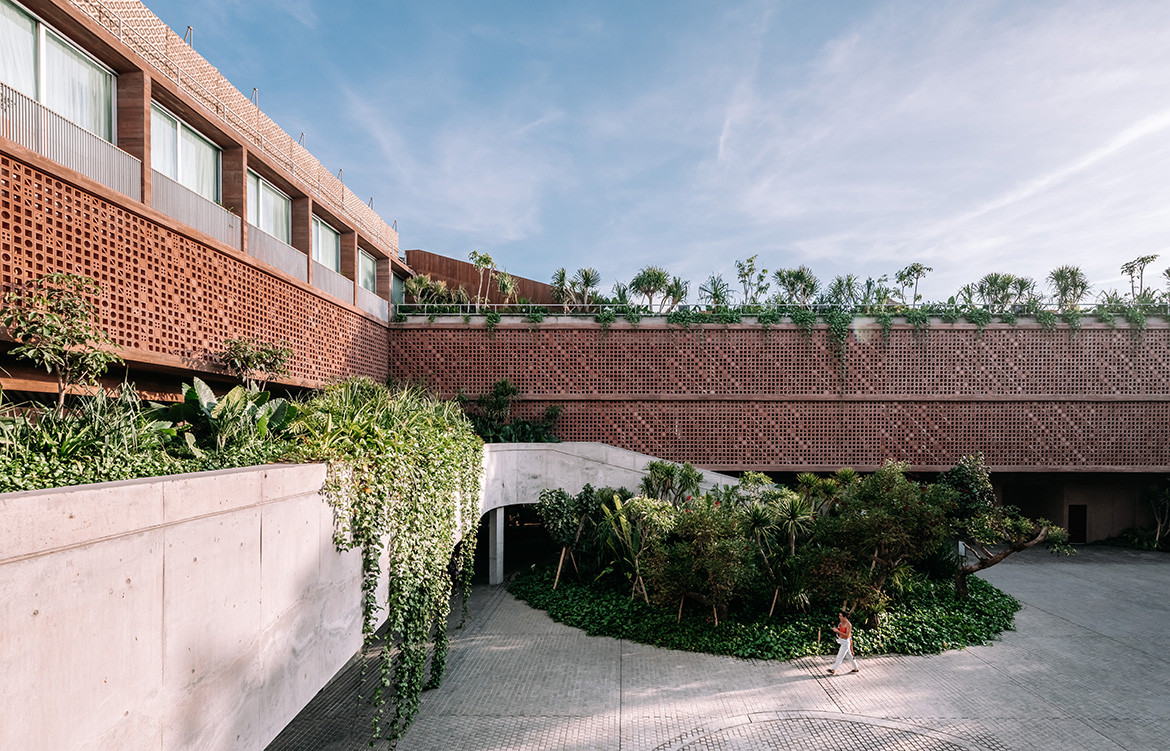 Potato Head Bali strives to be the antithesis to the detachment of the two sides of the Indonesian island. The OMA-designed hotel challenges the notion of 'exclusivity' with its integration into the local community via deliberate design decisions that facilitate openness and public engagement.
Comprising one of the three buildings of Desa Potato Head – a village inclusive of a beach club and two hotels – the Potato Head Studios lifts off the ground to reveal a public plane providing an unobstructed path to the beach. The rooftop of the hotel, conceived as a sculptural park, also remains accessible via a route that connects public amenity spaces such as restaurants, spas and pools.
Potato Head Studios aims to bring the authentic experience of contemporary Balinese culture to the hotel's guests, and the general public alike, by organically setting up spaces conducive for exhibitions and cultural events. Or as OMA puts it, Potato Head Bali is a resort hotel for 'open engagement rather than private consumption'.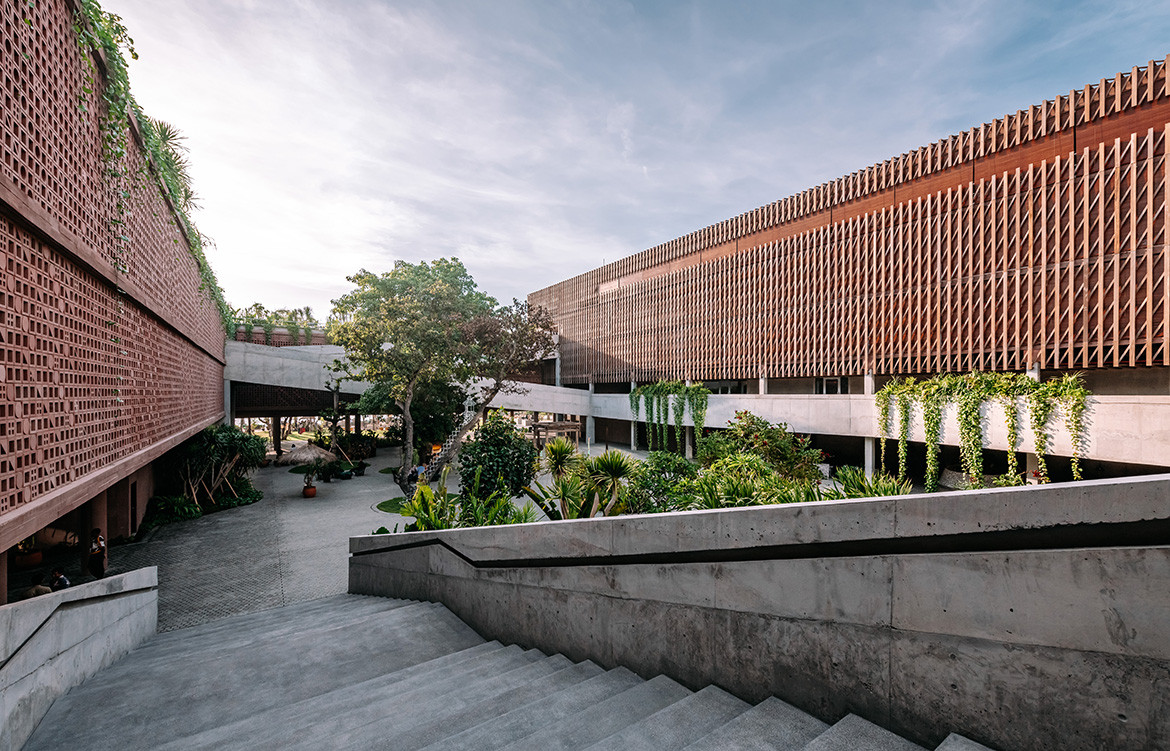 Throughout, locally sourced and recycled materials comprise the dominant palette of the resort, from woven recycled plastic ceiling panels, to handcrafted breezeblock walls, to concrete marked with reclaimed wooden boards. Greenery, featured prominently and integrated into the exteriors of the hotel, softens the concrete structure and wooden slats of the façade.
Designed with its context in mind, Potato Head Bali challenges the traditional private resort typology that has dominated Bali thus far. OMA's clever incorporation of the aspect of inclusivity in both the hotel's distribution of its programme and introduction of large open spaces and vistas into the heart of the hotel's design is, if not a redefining, then certainly an eye-opening moment for the Indonesian island's hospitality scene.
OMA
oma.eu
Photography by Kevin Mak
We think you might also like this Brutalist café in Bali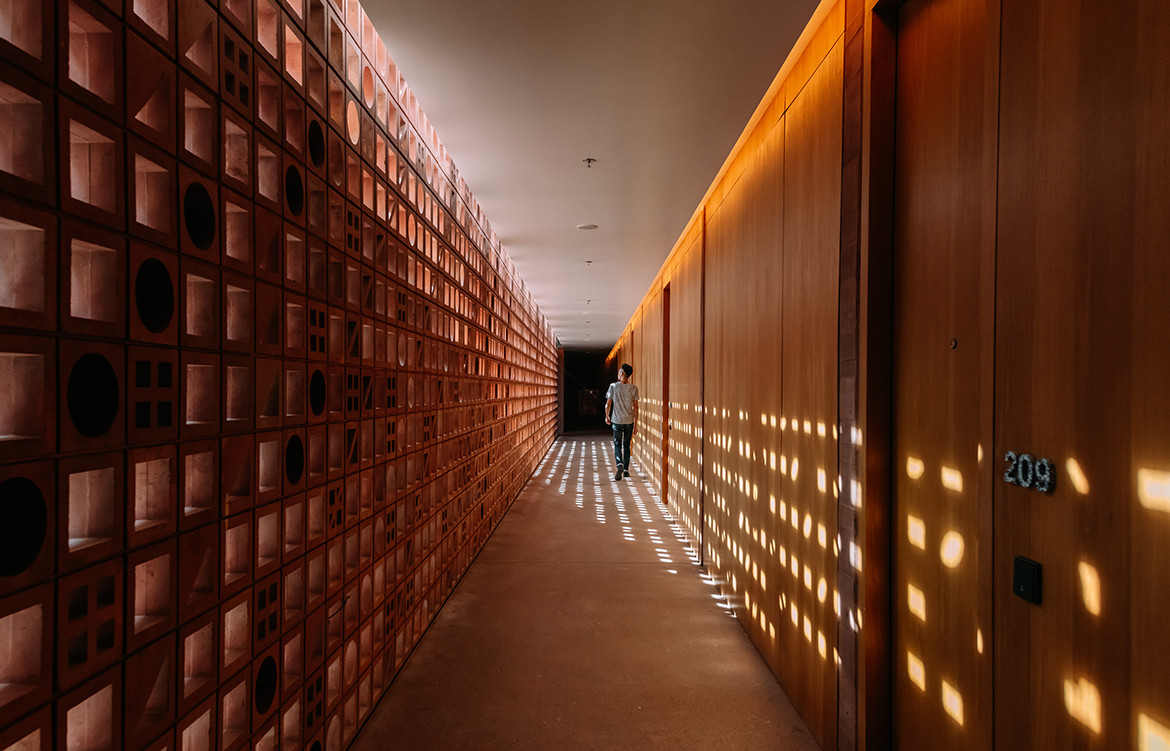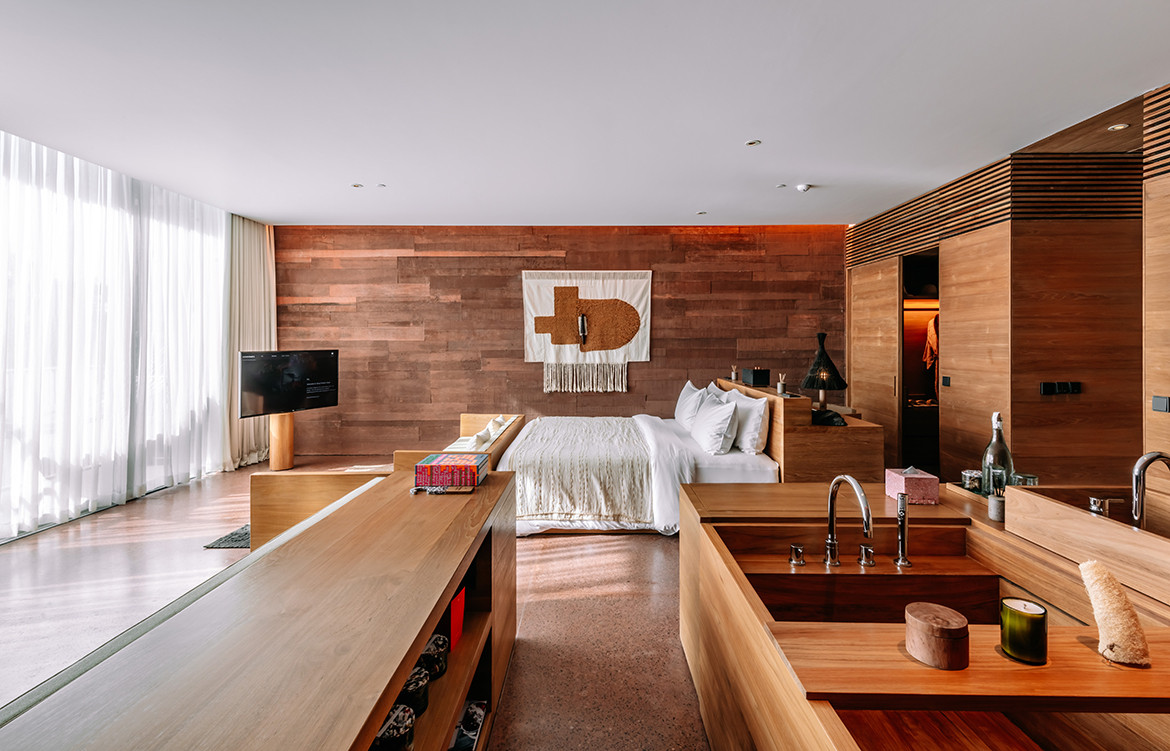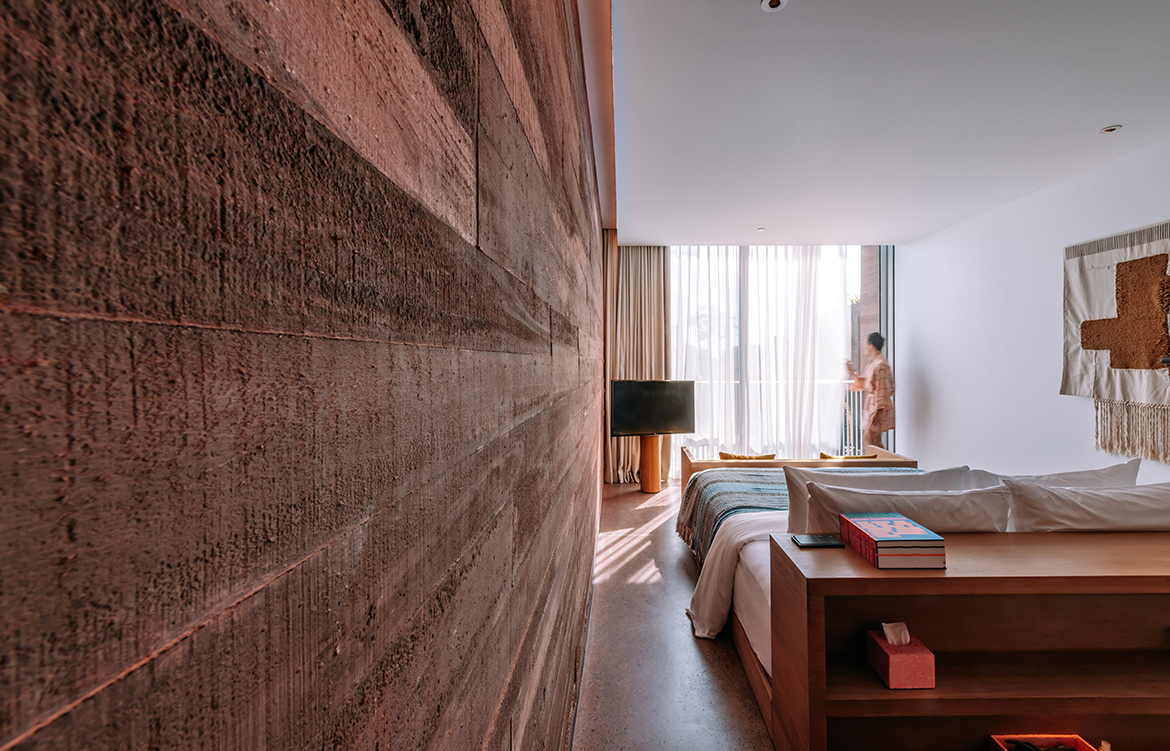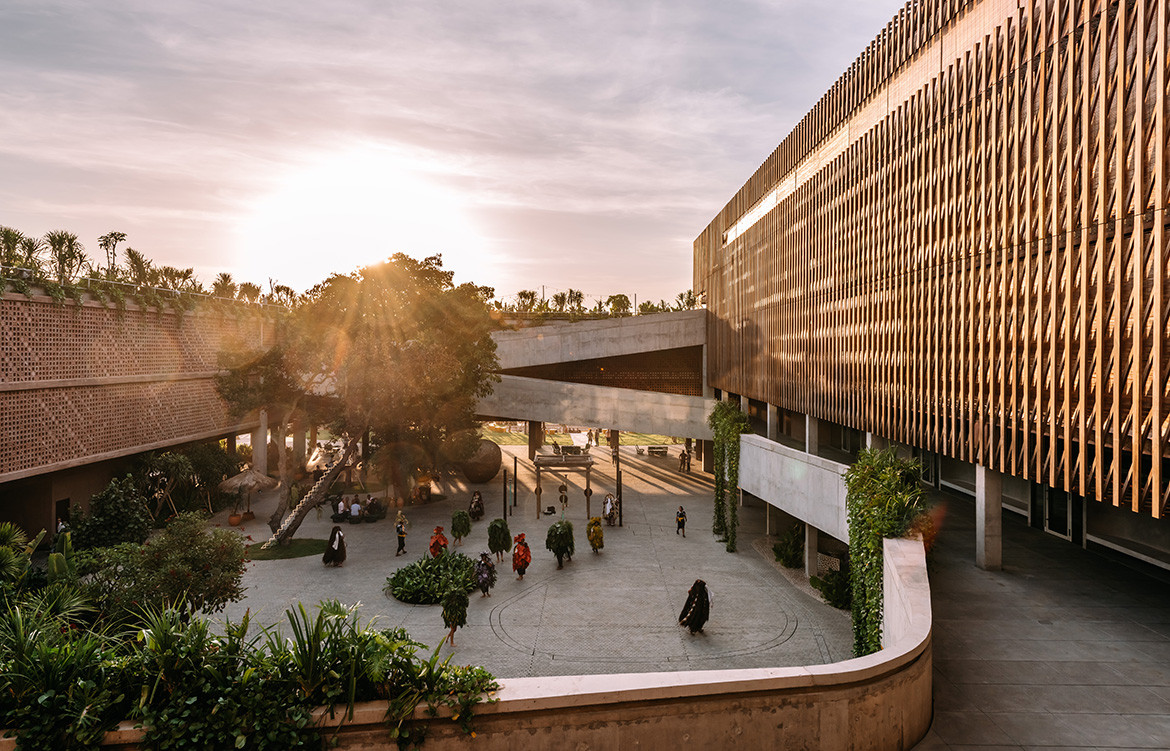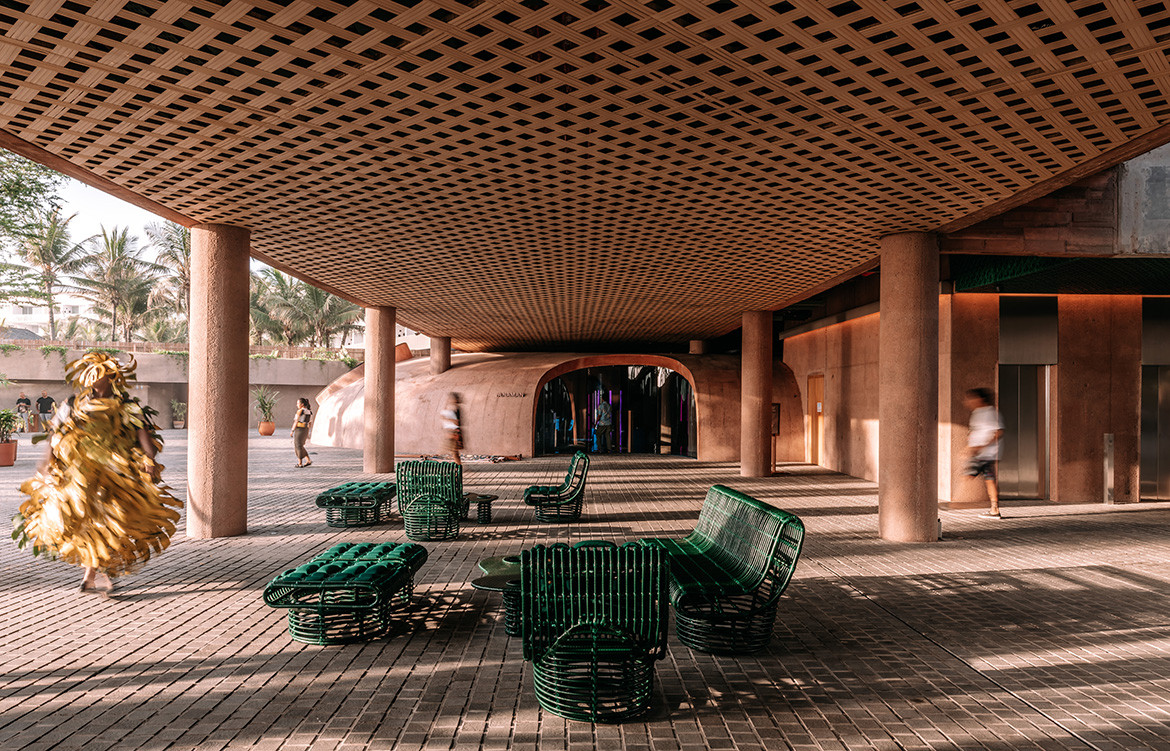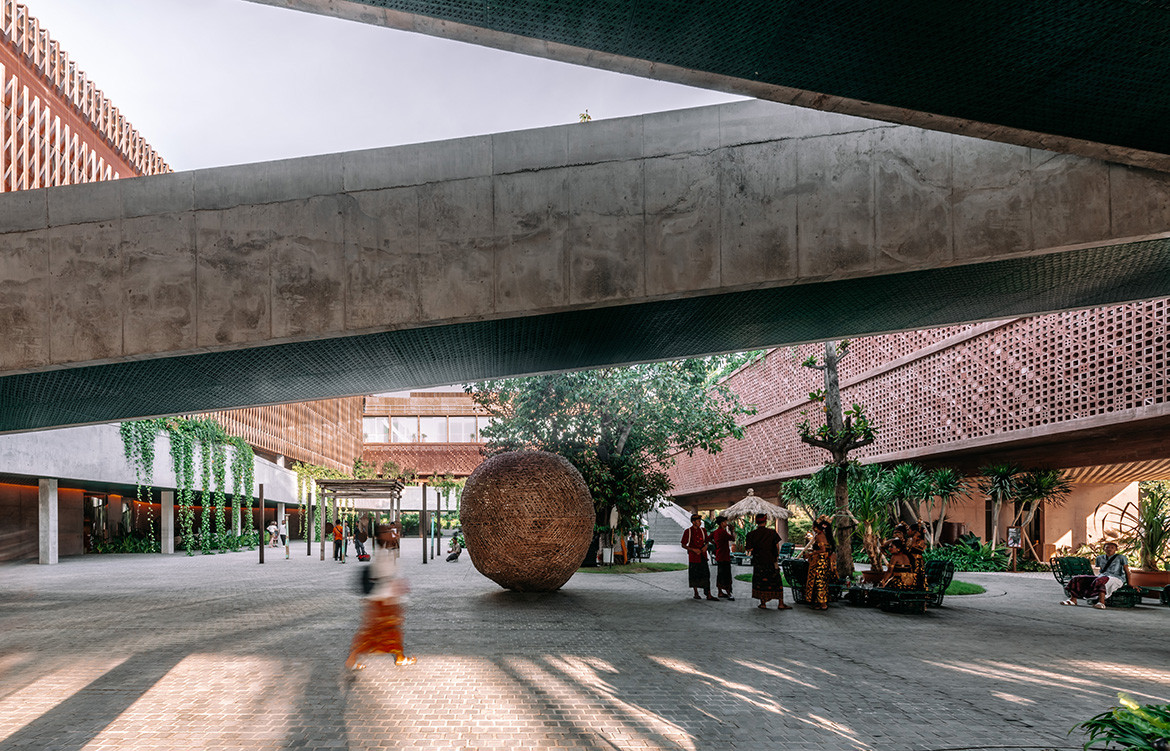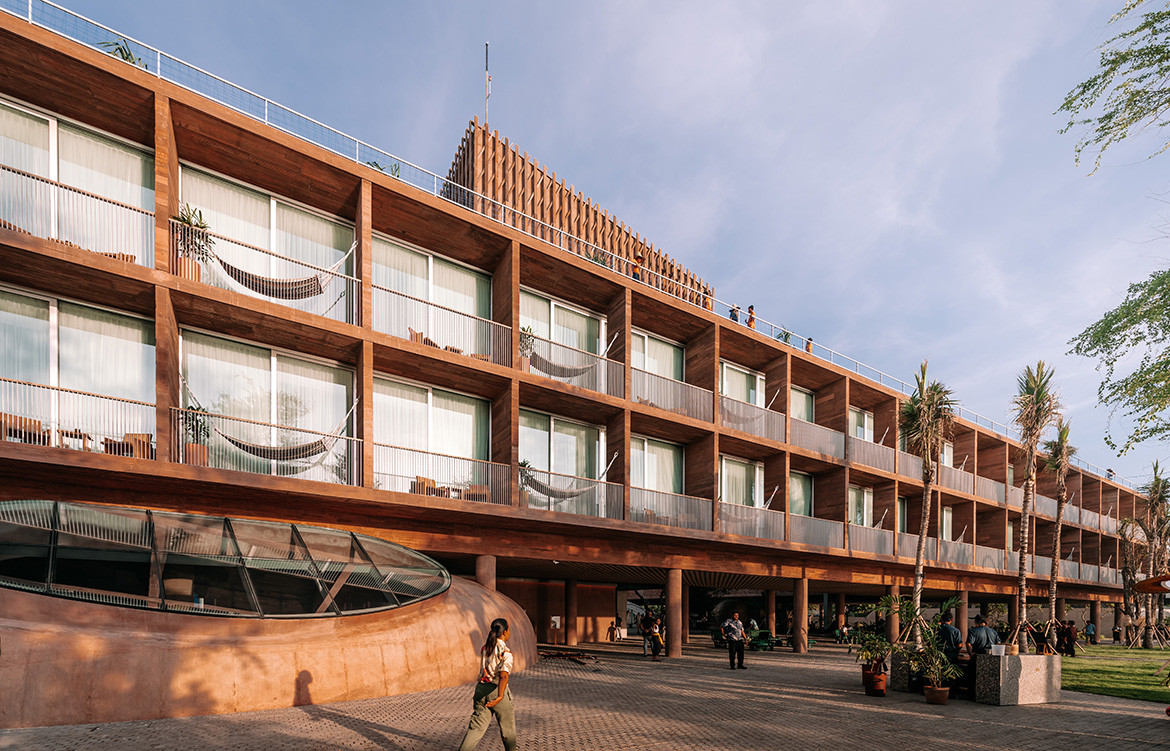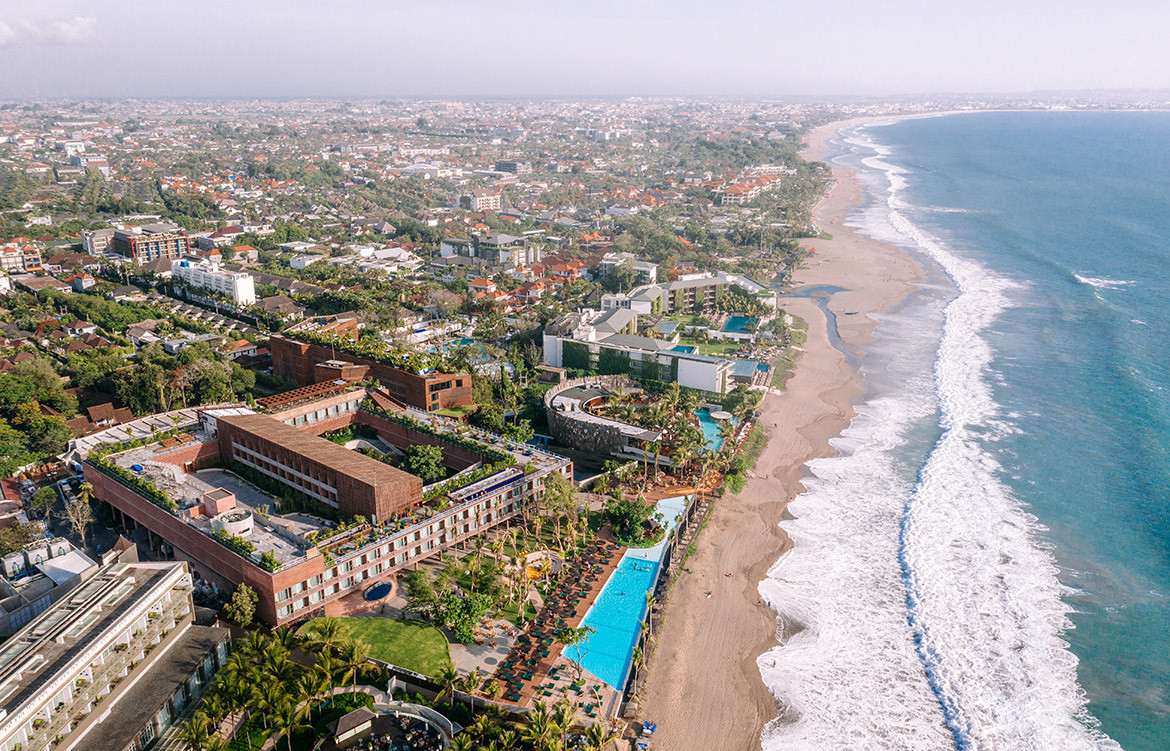 Tags: Bali, Balinese culture, design hotel, Hospitality Design, hotel design, Kevin Mak, Olha Romaniuk, OMA, Potato Head Bali, Potato Head Studios
---