We often talk about place-driven design like it's the easiest thing in the world, as if it's just a matter of throwing in some local flora and getting the right earthy paint colours – but truly breathtaking place-driven design is so much more than that.
Few, if any in fact, do this better than premiere Australian practice, Carr. Time and again they continue to demonstrate the gold standard for expressing location in their designs (think Jackalope, United Places, Collins Square or even University of Sydney) and their latest project, Red Hill Farm House – based on a concept created by Jackson Clements Burrows Architects – is certainly no exception.
With views defined by sweeping paddocks dotted with livestock and distant glimpses of a horseshoe shaped coastline, a house sits embedded in the landscape with a subtlety and restraint that belies its function as a hard working family home exposed to the elements including often ferocious weather patterns.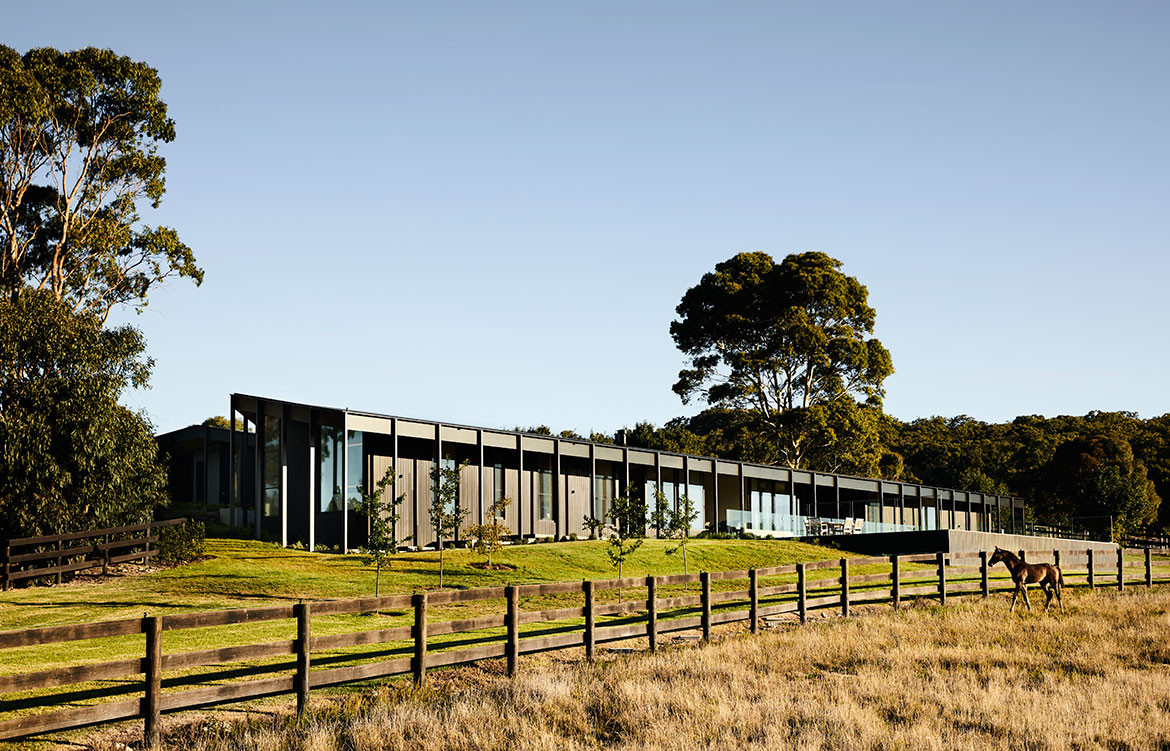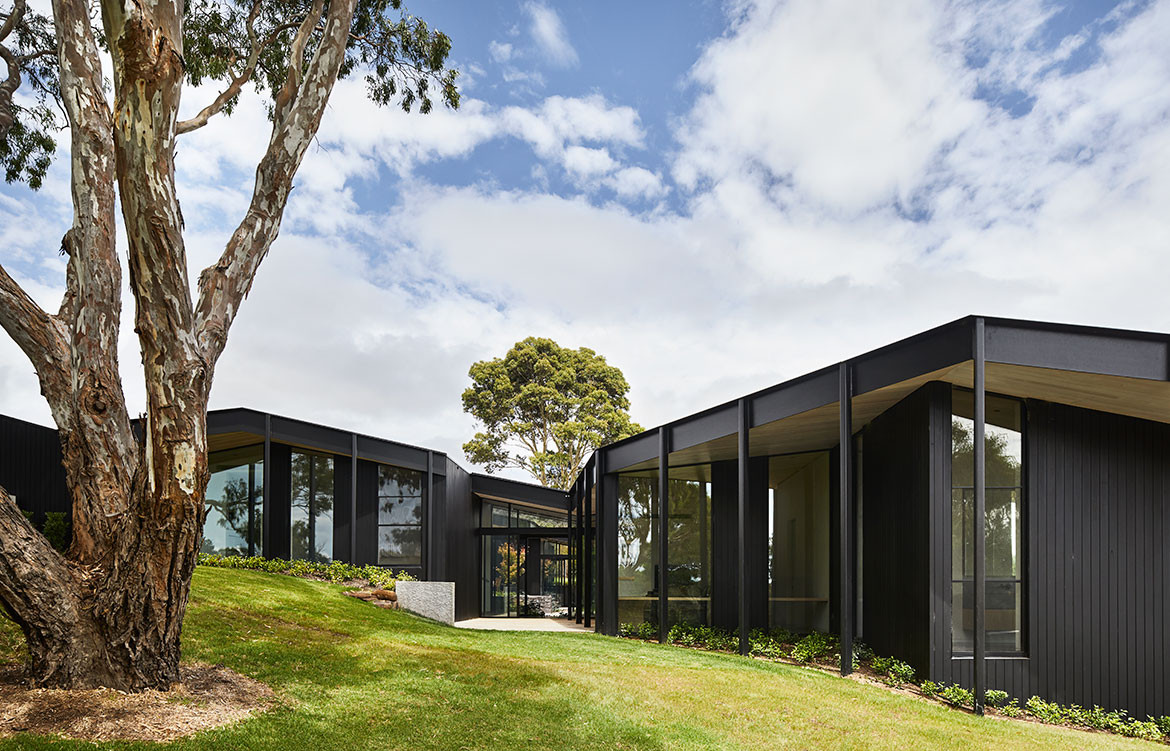 In a celebration of the surrounding architectural and design vernacular but with a modern, contemporary interpretation, this home exudes a rural character but with an appropriateness to function imbedded deep in its design.
The team notes: "The design intentionally omits ornamentation seeking to minimise the palette of materials. The predominance of the vertical blackened timber cladding defines the façade materiality and, when glimpsed from within, acts to constantly remind occupants of the rural narrative."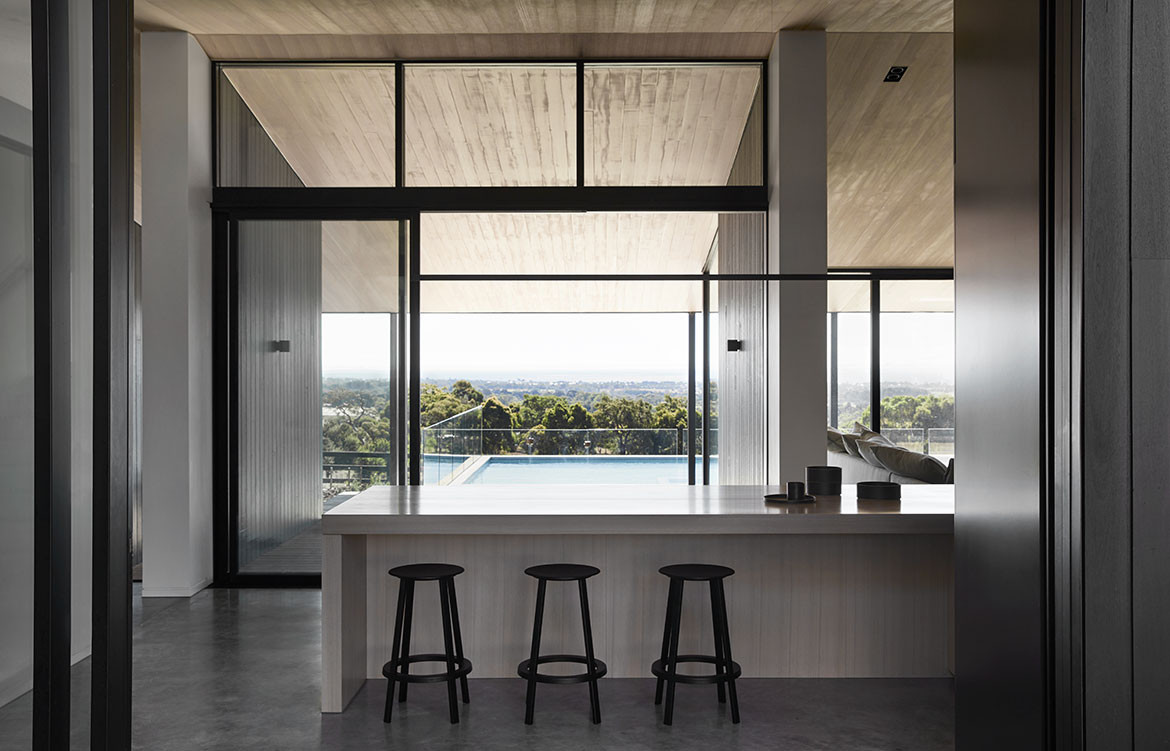 What is really beautiful here is the strong connectivity between house and rural landscape. Here, the design approach is deeply considered contributing to the contemporary character of the project. The design leaves out tacky ornamentation you might usually see in a project such as this, and instead seeks to minimise the palette of materials accentuating the utilitarian nature of the property and its reductionist approach. Every detail in this project has a level of authenticity, making the connection between design and place all the more genuine. Here, materials and details are drawn from tradition and a sense of honesty expressed by the functional nature of a continuous polished concrete floor surface from inside to out. Multiple floor levels respond to the natural fall of the surrounding landscape and delineate activity, whilst a tough materiality of blackened timber, steel, glass, natural stone and concrete are featured in unrestrained sophistication balanced by a softness in the warm oak lining to the ceiling and joinery piece.
"A strong connectivity to the local rural vernacular and the equine business that operates from its stables was key," say the team. "Full height glazed openings punctuate corridors perfectly framing a constant unexpected unfolding of farm life as horses and their foals appear randomly at windows-inquisitive and majestic-framed like a renaissance artwork."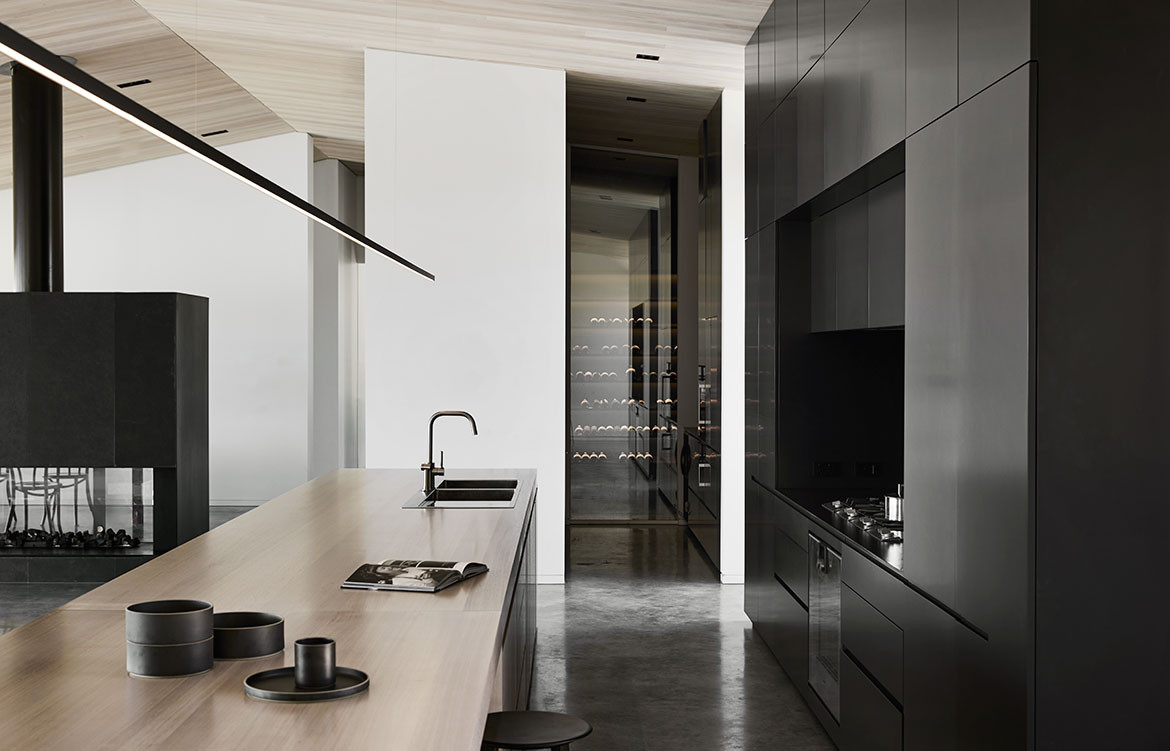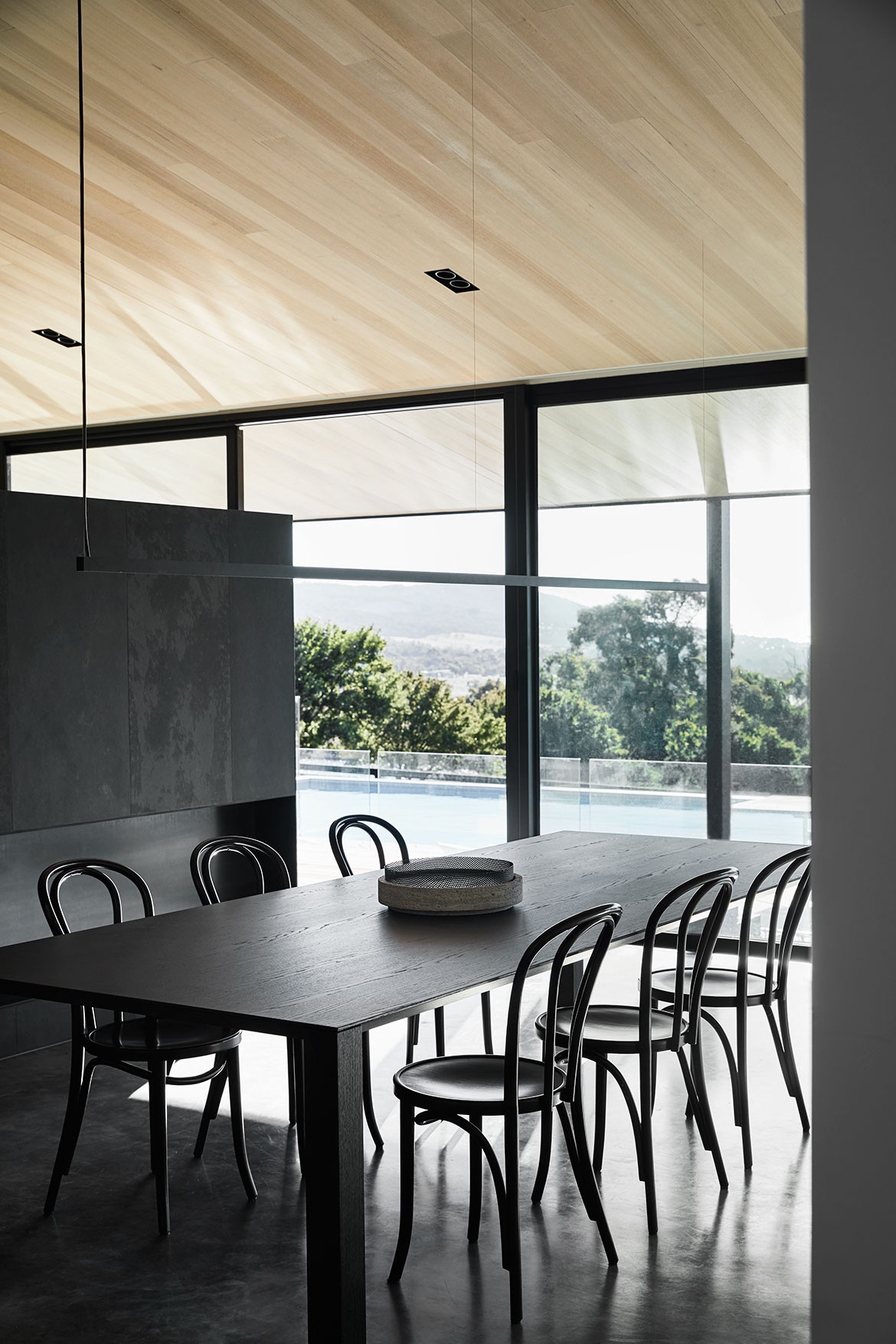 The warmth of a soft oak lined ceiling for example, provides a strong connection to the rural language appearing to punch through the perimeter wall to form the underside of the external eaves. Concealed pivot hinges and custom steel door handles add strength and a sense of purity to solid blackened full height timber doors and act to define the main entrance. Colours and detailing allude to century old barns whilst a predominantly monochromatic palette is tempered by the surrounding pastoral landscape.
Once can only hope that this brand of place-driven design becomes more and more pervasive.
Carr (Interior design)
carr.net.au
Jackson Clements Burrows (Design Concept)
jcba.com.au

Photography by Sharyn Cairns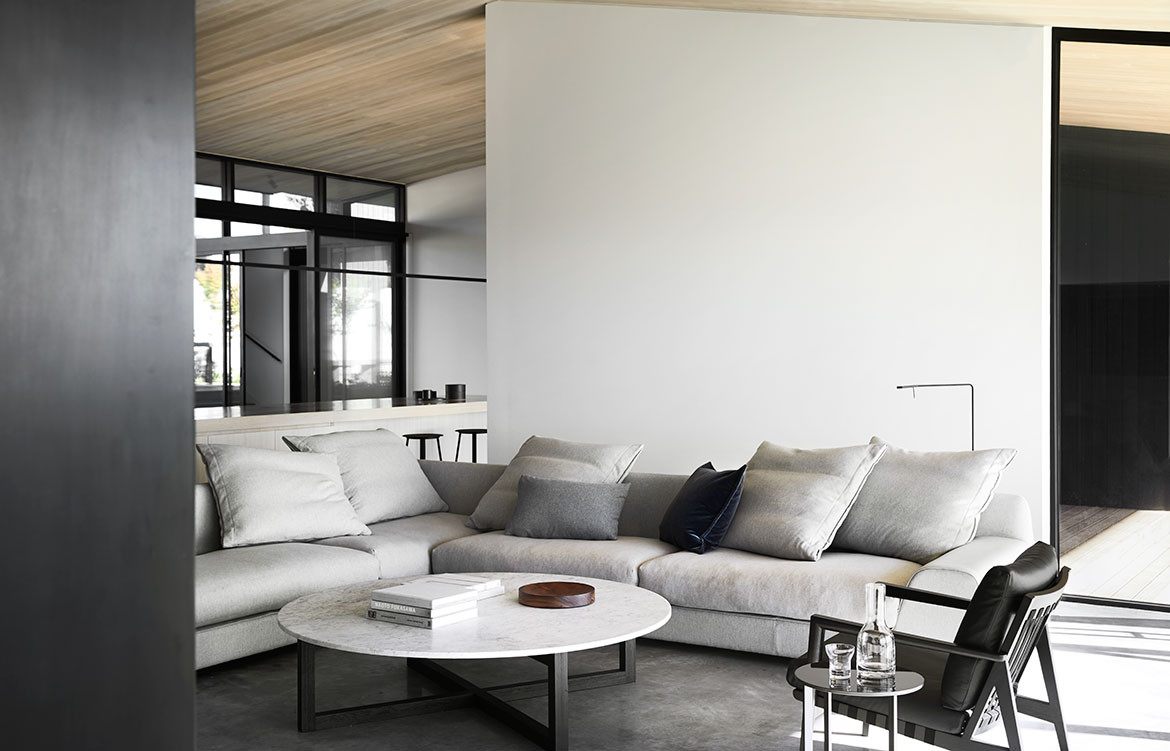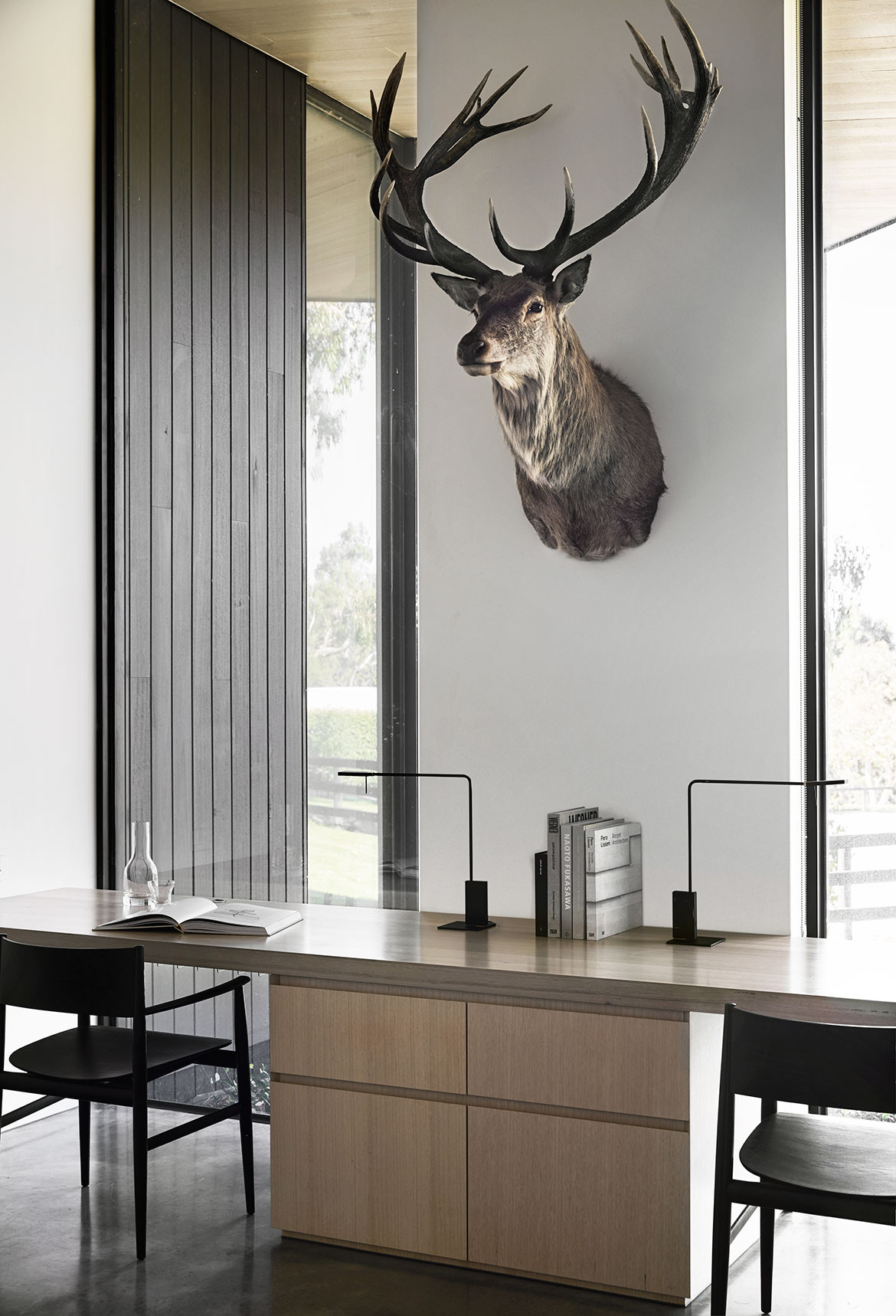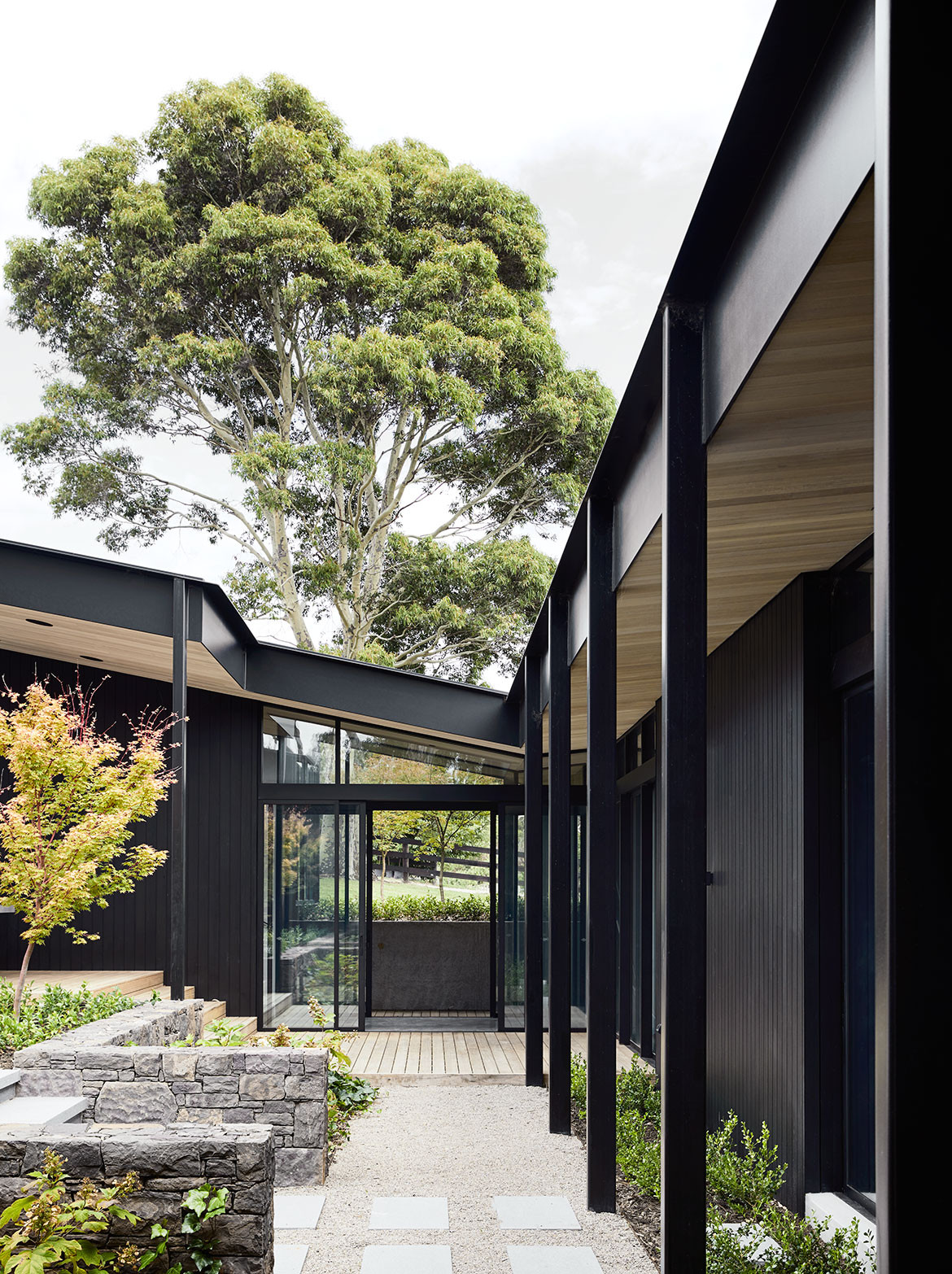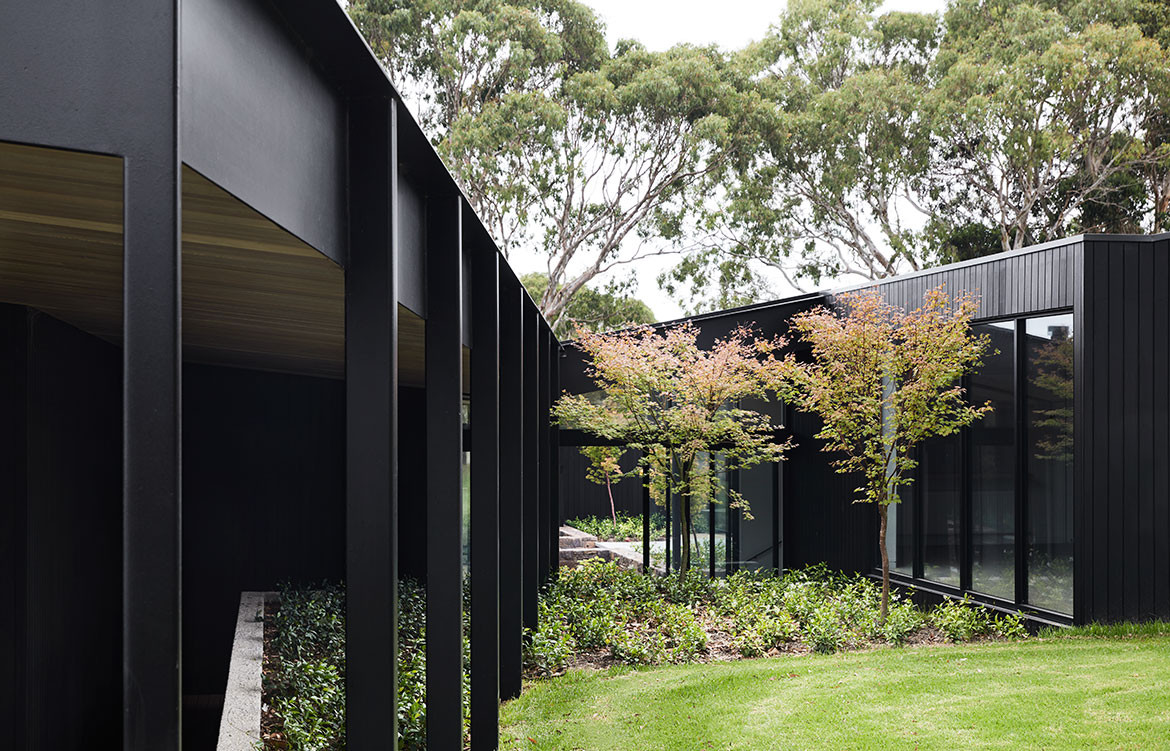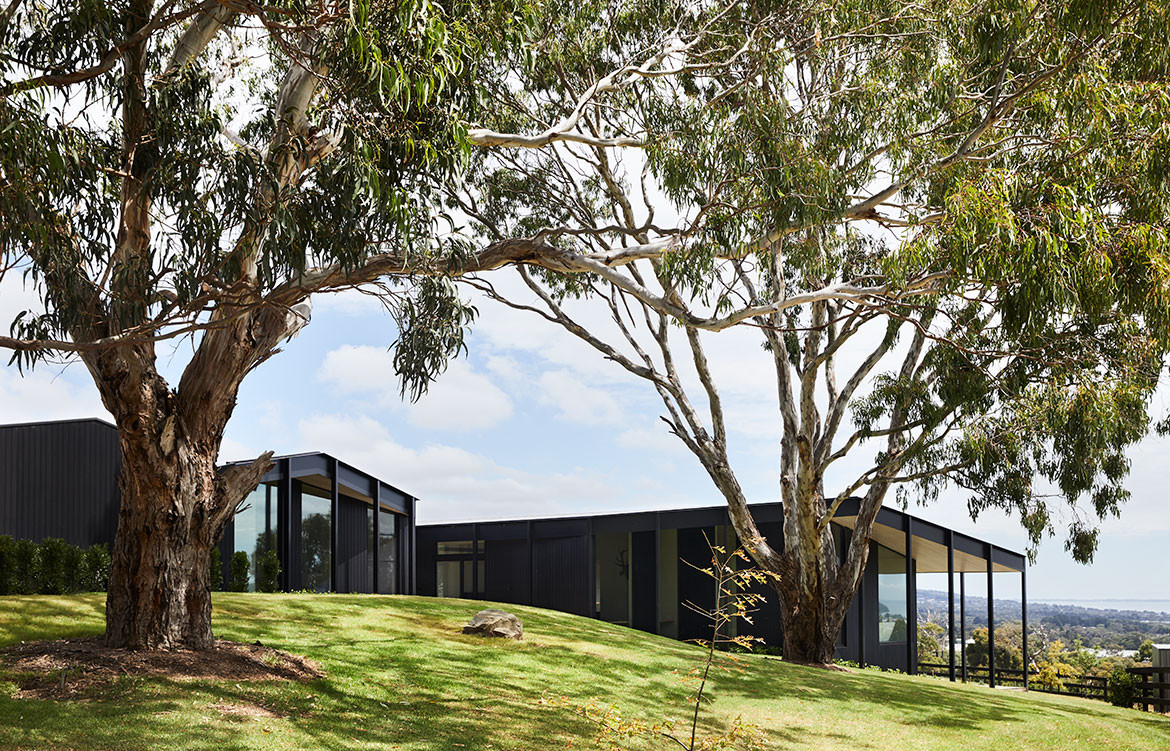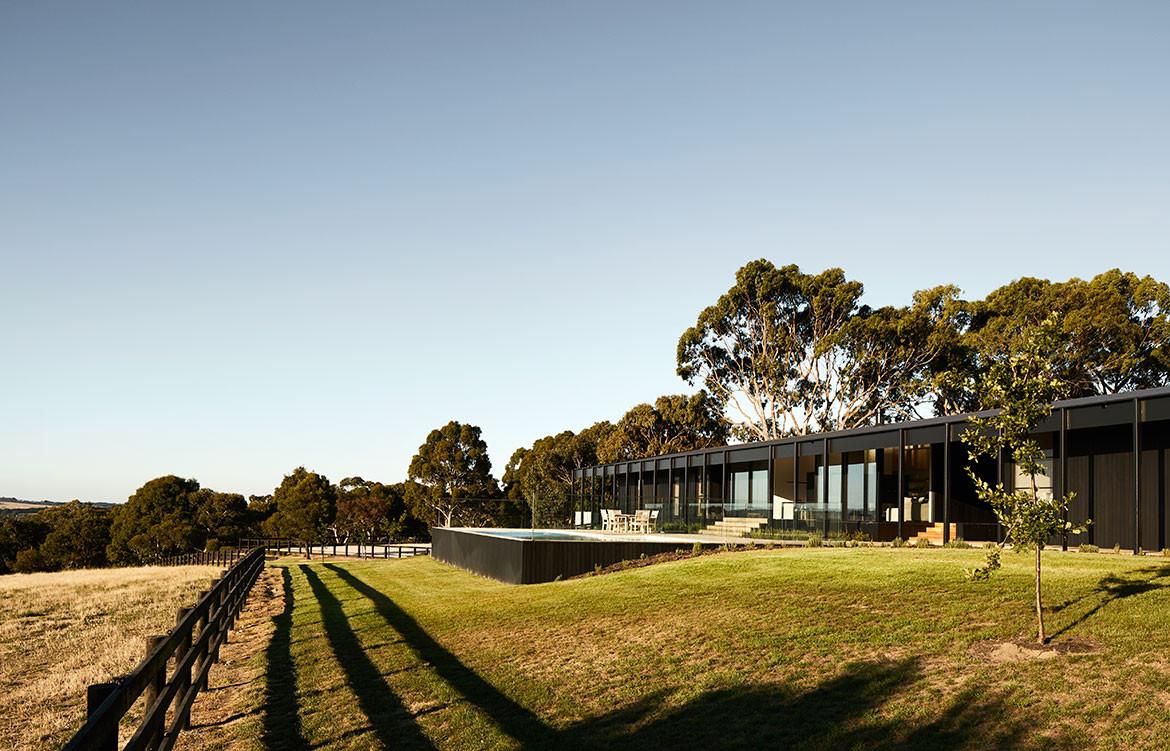 We think you might also like Frame House by Carr
Tags: carr, coastline, Contemporary, place-driven design, Red Hill Farm House, rural, Sharyn Cairns, Sophia Watson, vernacular
---