Think of Queensland's architectural vernacular and it's often white timber and corrugated steel that comes to mind. They feel as much a part of the local way of life as searing sunshine and lush tropical thunderstorms. But a walk down Brisbane's high-energy James Street precinct and it appears that the tide is turning towards a material palette that feels decidedly more…resilient. Enter Richards & Spence.
The Brisbane-based architecture practice has transformed this pocket of Brisbane's Fortitude Valley one brick at a time, creating a collection of new structures that house some of the city's most fashionable boutiques, restaurants and spas. With the recent opening of The Calile Hotel – the latest addition to the revitalised precinct, we thought it was time to sit down with Richards & Spence to explore its unique and transformative approach to design.
With 175 rooms including 11 suites, an elevated central 27-metre pool and deck, an award-winning restaurant, day spa, cocktail bar and retail offering at both ground level and pool level, The Calile Hotel is a staggering brief to take on for any practice, let alone one that hadn't yet explored a hotel project. But for Ingrid Richards and Adrian Spence, co-directors of their eponymous practice, it was a natural progression in their strong working relationship with Calile Malouf Investments, the company behind much of the James Street revival.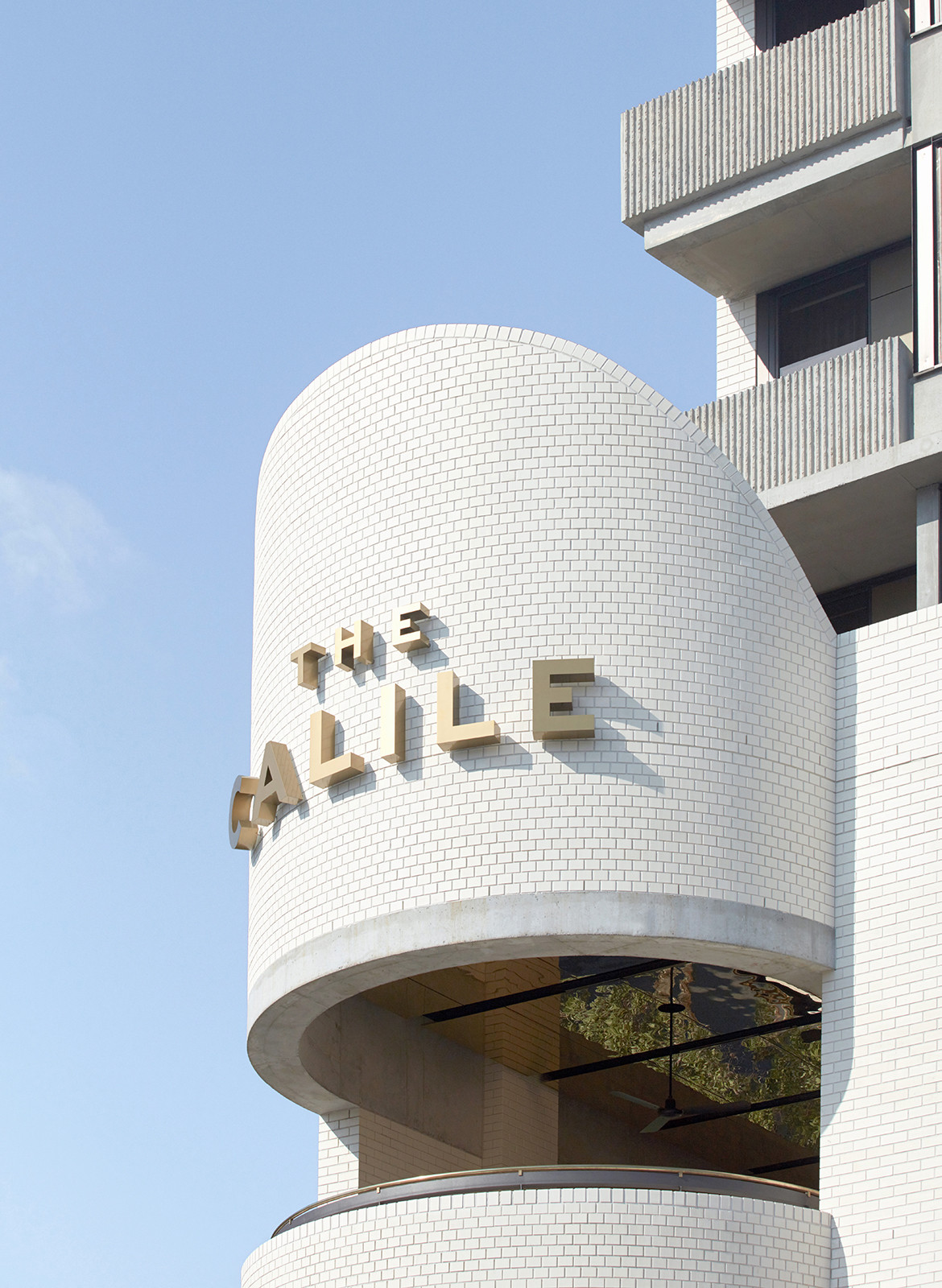 "We have worked with (them) for many years now," explains Ingrid. "With their trust, we were able to approach the hotel from the principles of: what is the point of difference for an urban hotel in Brisbane? How can we best address the needs of travellers? And how can we support the existing retail precinct and enhance the offering to the wider Brisbane community?"
It's this civically-minded view of how architecture serves the community that Richards & Spence have focused on, often expressed most visibly in the studios distinctive choice of materiality. "Developments that are loved locally succeed globally and so it was with a local identity in mind that The Calile Hotel was conceived. But we wanted to shift Brisbane's civic identity from the nostalgic, domestic comparison to a Queenslander house or workers cottage to a more permanent, civic-minded built form," continues Ingrid.
It's an approach, she says, that is rooted in the aim of contributing to the 'future history' of the city, and one that requires well-mannered buildings made with authentic, durable materials that respond to our climate. In short: buildings that add value beyond their location.
Indeed, The Calile Hotel doesn't look like anything that Brisbane has seen before. Its soft pink interiors, brutalist concrete exterior, breeze block detailing and decadent pool deck are more evocative of a Miami-meets-Morocco retreat than a Queensland resort.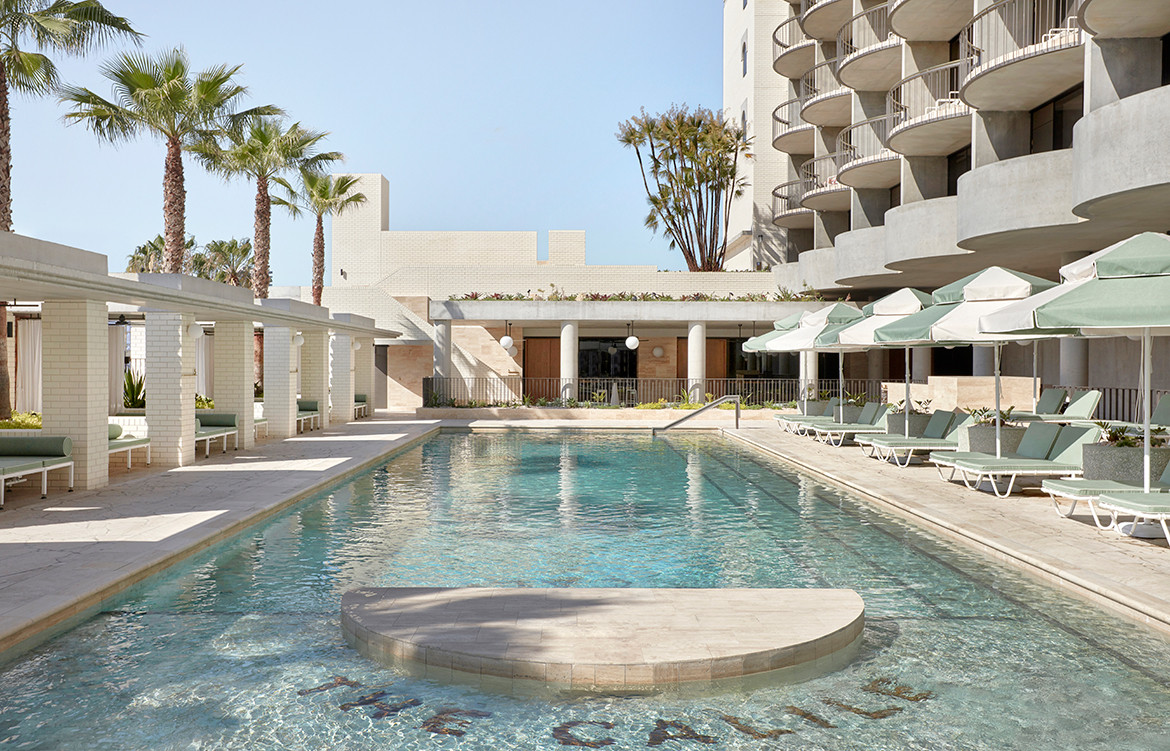 The use of brickwork and concrete gives both the hotel and its surrounding precinct an air of legacy; an assuredness that the structure will weather the tests of time and change. The use of these materials, Spence explains, provides a durable framework with the capacity to age gracefully, as well as provide gravitas in a setting of ever-changing tenures. "Our intention is always to do as much as necessary, but as little as possible without being brutal," he elaborates.
Inside the rooms of The Calile Hotel, a bounty of contemporary detailing is luxurious in its juxtaposition to the building's exterior. "As a counterpoint to a reductive material palette, we look for circumstantial opportunities to create charm without being kitsch," says Spence. That charm is found in soft-serve tones of pastel pink, sky blue and caramel timber, punctuated by sensuously curved brass details and round, frosted sconces.
For Richards, charm is also hidden in the invisible, functional elements of the design – an often overlooked yet important aspect of a luxury hotel. "We designed rooms with space big enough to unfold two suitcases, benches for shopping bags, vanities large enough for your own toiletries, operable windows to experience (Brisbane's) great weather, operable walls to enable customisation of the space," he says.
"We often forget the layer that the guests themselves provide to a hotel room interior. The charm of a well-made, carefully planned interior is the most luxurious room that we can think of!"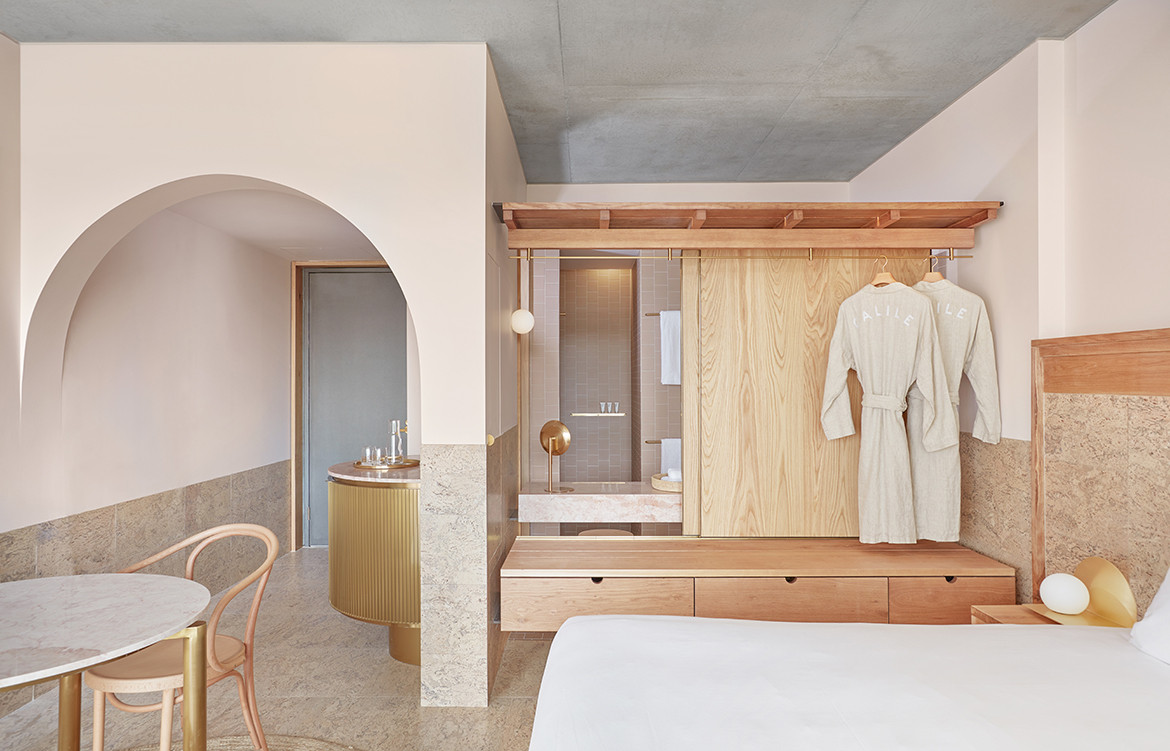 It may be that Richards & Spence look to global influences when developing its projects, but it's with a uniquely Australian view of civically-minded design that the practice has brought life back to this pocket of Brisbane. The Calile Hotel is an expression, on a grand scale, of how design can transform the way we view a city – both literally and figuratively. "We have a long-term ambition to create buildings that are unselfconscious and dignified," says Richards. A resilient sentiment to lay foundations upon.
Richards & Spence
richardsandspence.com

The Calile Hotel
thecalilehotel.com

Photography by Sean Fennessy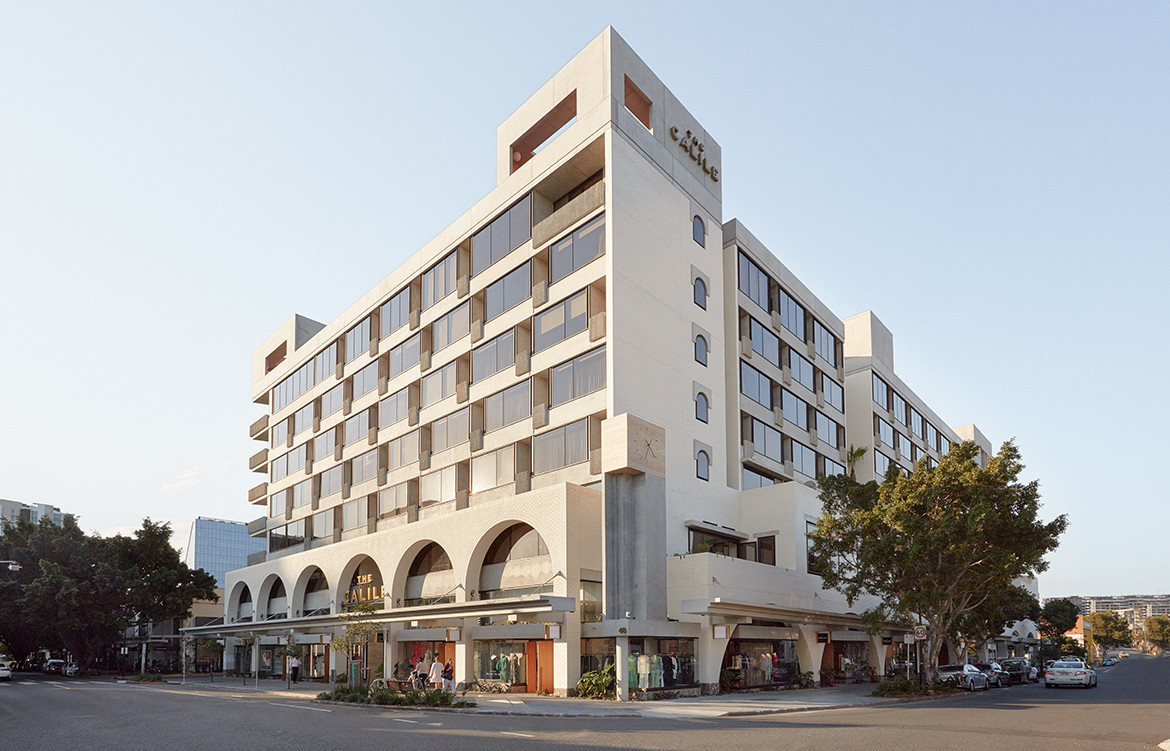 We think you might also like Habitus' Top Boutique Design Hotels Across The Region
Tags: Annie Carroll, Architecture, Brisbane, Hospitality Design, interior, queensland, Richards & Spence, Sean Fennessy, The Calile Hotel, Toby Scott, Tropical Architecture
---