United Places Botanic Gardens, Melbourne by Carr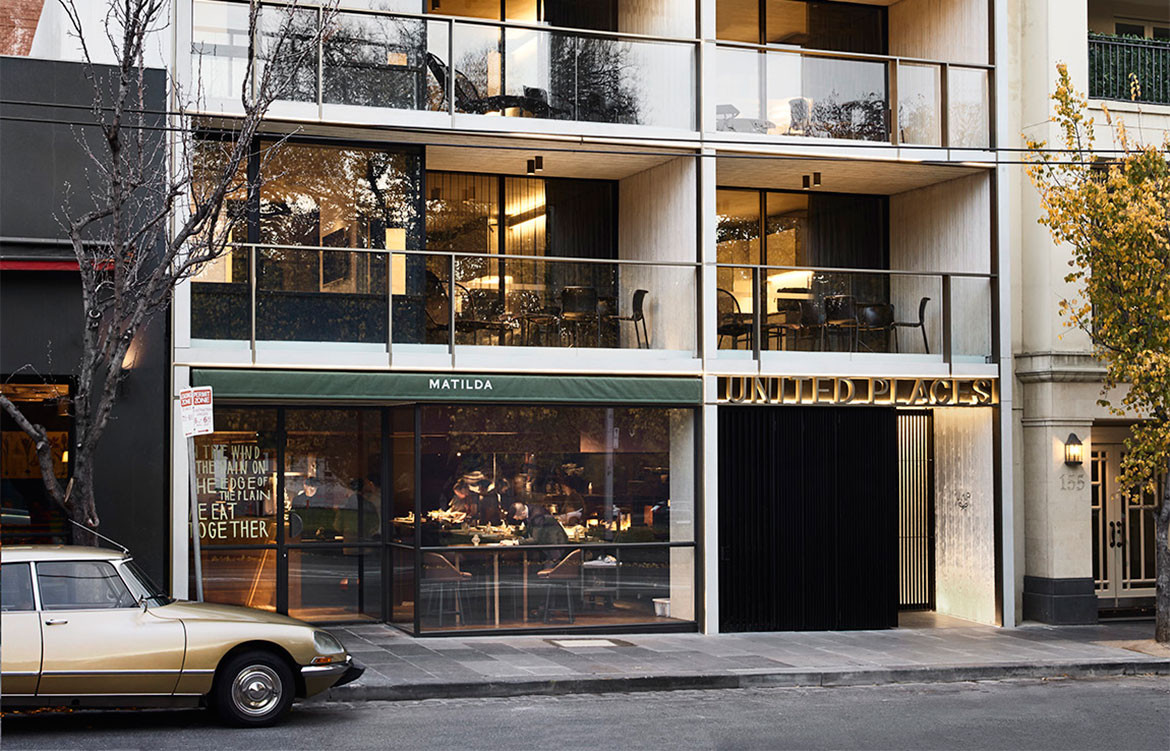 Combining international vision and local excellence, United Places Botanic Gardens hotel is in the centre of South Yarra, opposite the lush parklands of Melbourne's Royal Botanic Gardens.
Inspired by the idea of merging travel luxury of a hotel with the comfort of a home, the suites offer expansive living spaces, opulent designer style premium amenities and superior service. With suites resplendent with sunken bathtubs overlooking the city's skyline framed in velvet drapes, it is tempting to spend any trip to the United Places indoors the entire time. Yet like all great hotels, the design simply facilitates the enjoyment of the beauty surrounding it.
Photography by Sharyn Cairns. Read the full story here
The Slow by George Gorrow and GFAB Architects in Bali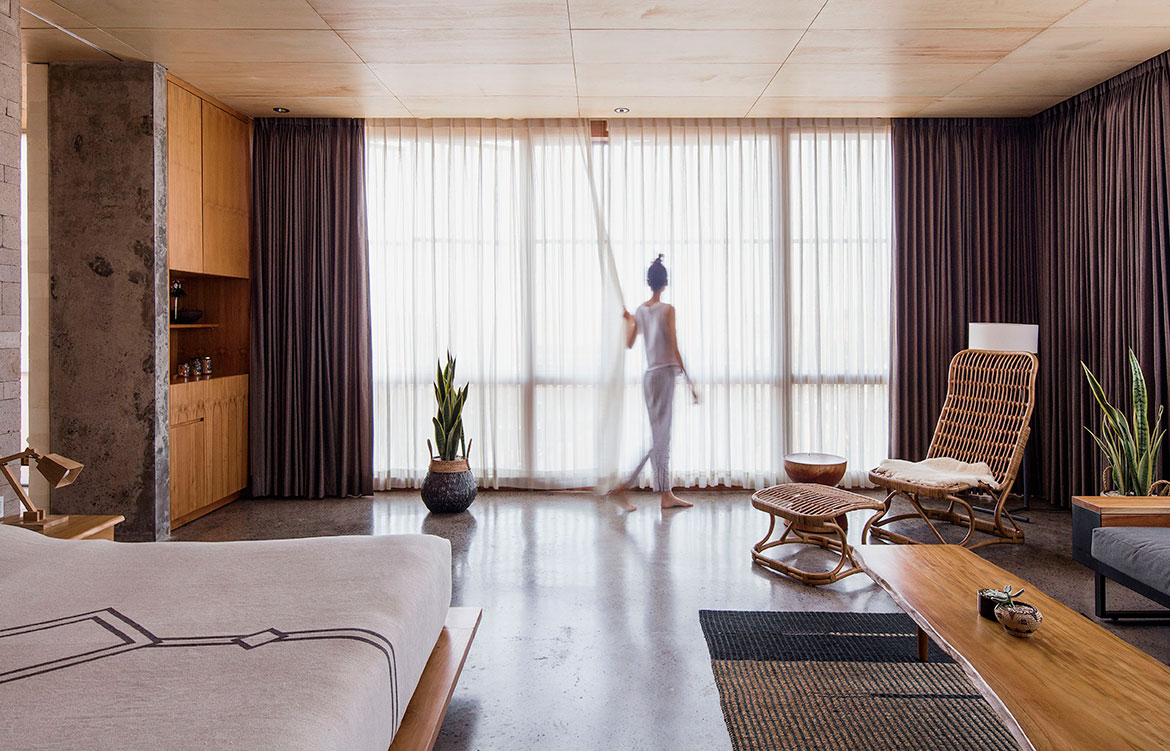 Bridging modern and traditional elements with local stone, The Slow is rich with native wood and raw concrete to instil "tropical brutalism" just 300 meters from Canggu Beach, Bali.
With a contemporary and unassuming sense of luxury, Australian co-owners Cisco and George Gorrow and GFAB Architects ensured a balance of modern and traditional Indonesian elements. Standing apart from the rest, The Slow transforms a space with clear identity, paring local material with a classic take on tropical brutalist architecture and design.
Photography by Benjamin Hosking. Read the full story here
Felix Hotel, Sydney by Fox Johnston Architects and Space Control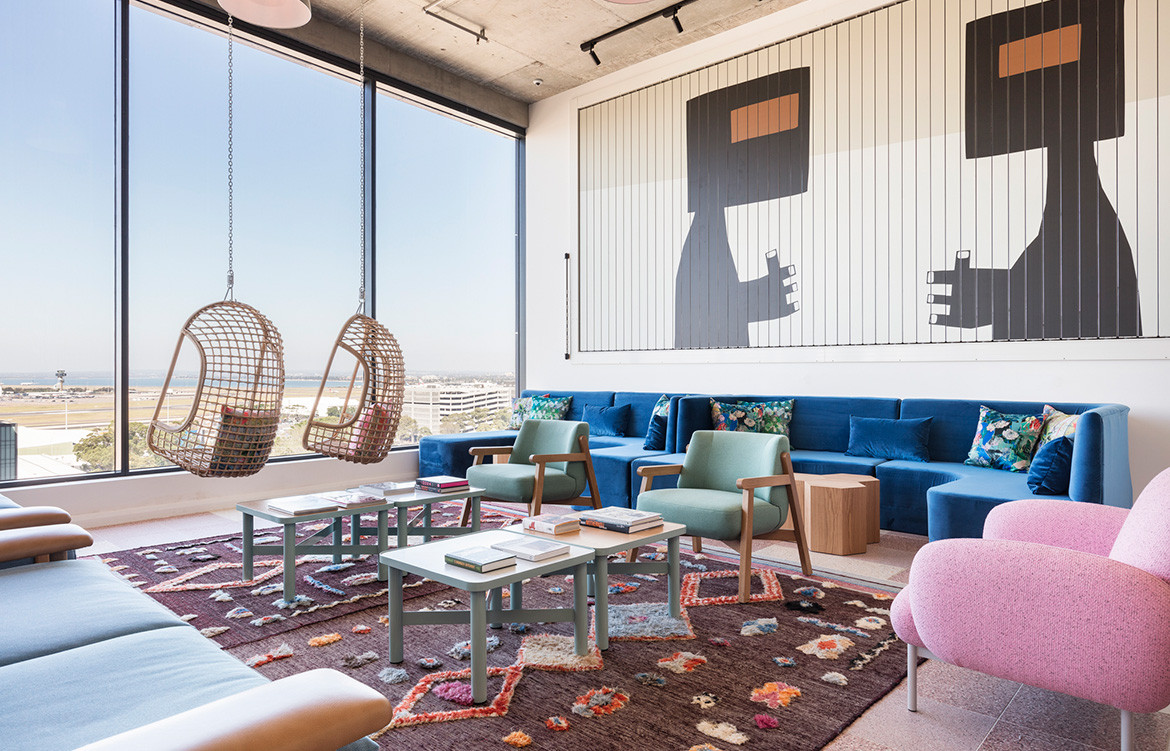 The combined efforts of Fox Johnston Architects and Space Control have redefined the standards of Airport hotels. Located in Mascot, just a stone's throw away from the Sydney international and domestic airports, Felix Hotel offers 150 rooms that each wholeheartedly embraces the location, albeit with a 1960s, 'golden era of air travel' twist.
So for a room like no other, in a location heralding convenience like few others, Felix Hotel in Mascot might just tip the game.
Photography by Tom Furguson. Read the full story here
The Ville Resort-Casino in Townsville by Woods Bagot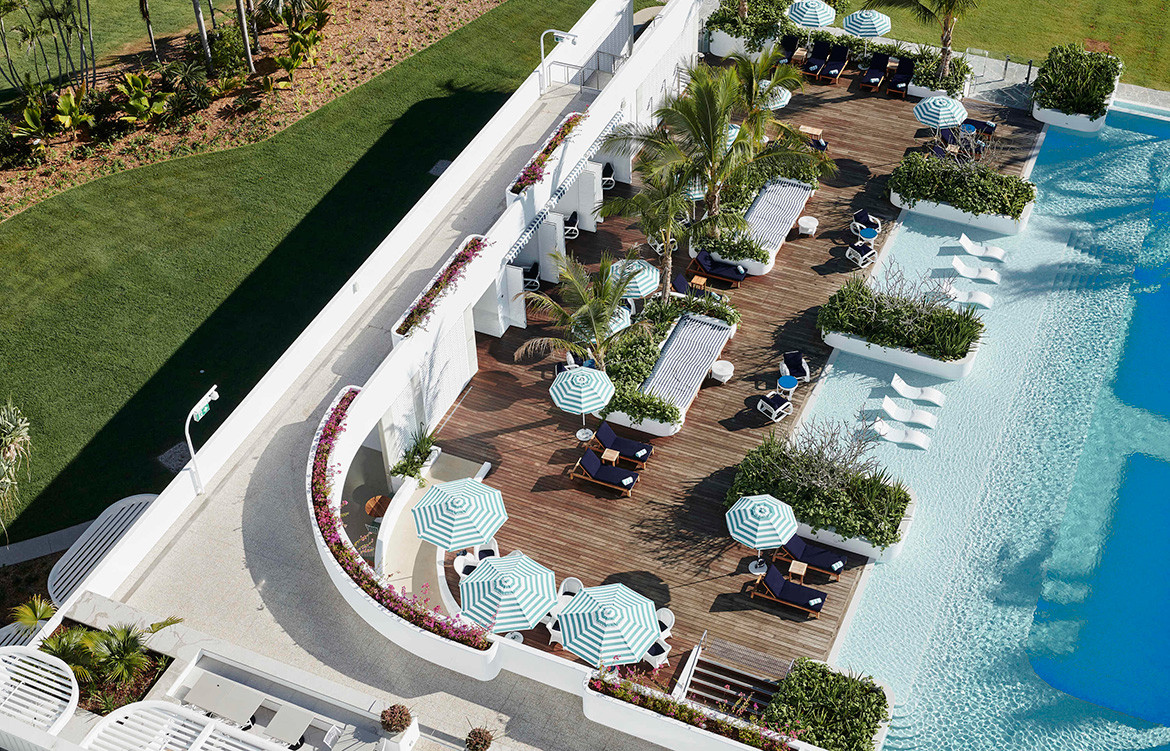 Wood Bagot's update of The Ville Resort-Casino in Townsville creates a popular laid-back destination for tourists and locals alike.
Designed for the subtropical climate in Queensland, the redevelopment of The Ville Resort-Casino was revolved around making the property connect with the scenery, climate, water and views.  Broad verandahs, brise-soleil walls and awnings are characteristic of the Queenslander, and timber and stone sourced locally where possible.
Photography by Simon Shiff. Read the full story here
Little Albion Guest House, Sydney by 8Hotels

"Little Albion Guest House was created with the needs of today's luxury travellers in the front of our minds, which is the authenticity of a local experience, alongside world-class boutique hotel service and ease of booking. To do this we had to redefine the whole hotel category by imagining a modern guest house, developed with the same attention to detail that a homeowner has in creating their dream home, resulting in this truly one of a kind property," shares Paul Fischmann, CEO of 8Hotels.
Intimate in scale, clever in its execution and appealing to the new generation of modern travellers hungry for authenticity.
Photography by Terence Yong. Read the full story here
Oasia Hotel Downtown Singapore by WOHA and Studio Patricia Urquiola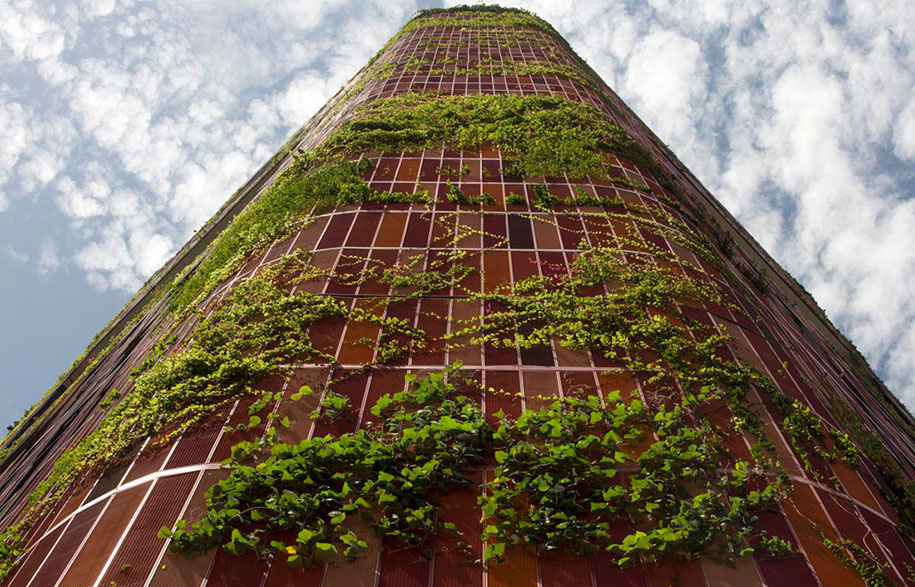 Oasia Hotel Downtown by Far East Hospitality is one such building. The 27-storey development stands out with its red aluminium mesh façade and rising green creepers. It is, in fact, impossible to miss. The building – featuring a 25,490-square-metre red aluminium trellis structure with the potential to grow the world's largest outdoor vertical garden – is designed by award-winning Singaporean architectural practice WOHA, with interiors by Studio Patricia Urquiola.
From Oasia, guests can enjoy panoramic views of the city.
Photography by Albert Lim KS, Ho Wai Kay, and K.Kopter. Read the full story here

Tags: Australian Architecture, Bali, carr, Design hotels, Fox Johnston Architects, George Gorrow, GFAB Architects, Hospitality Design, Melbourne, queensland, Singapore, Space Control, studio patricia urquiola, Sydney, WOHA, Woods Bagot
---