Ryan Clift is no stranger to making waves in the culinary landscape. He's done it before in Singapore with Tippling Club by taking on modern food and cocktail pairing – earning a place in the annual Miele Guide compilations of Asia's Top 20 Restaurants in 2010, 2011 and 2012 – and this year, he's back at it again in Seminyak, Bali. The recent launch of rooftop bar GROW UP is the perfect complement to his GROW restaurant; with both establishments striving to create a revolutionary food and cocktail concept in Bali with a firm focus on sustainable, artisanal and bespoke elements.
With a firm belief in farm-to-table experiences and a key emphasis on using only locally-sourced produce and meats, GROW's culinary concept goes even deeper with a trifold vision: a sustainable dining concept, chef Ryan's progression in techniques, and his vision to train and raise the overall standard of his team comprising mainly of Balinese and Indonesian staff.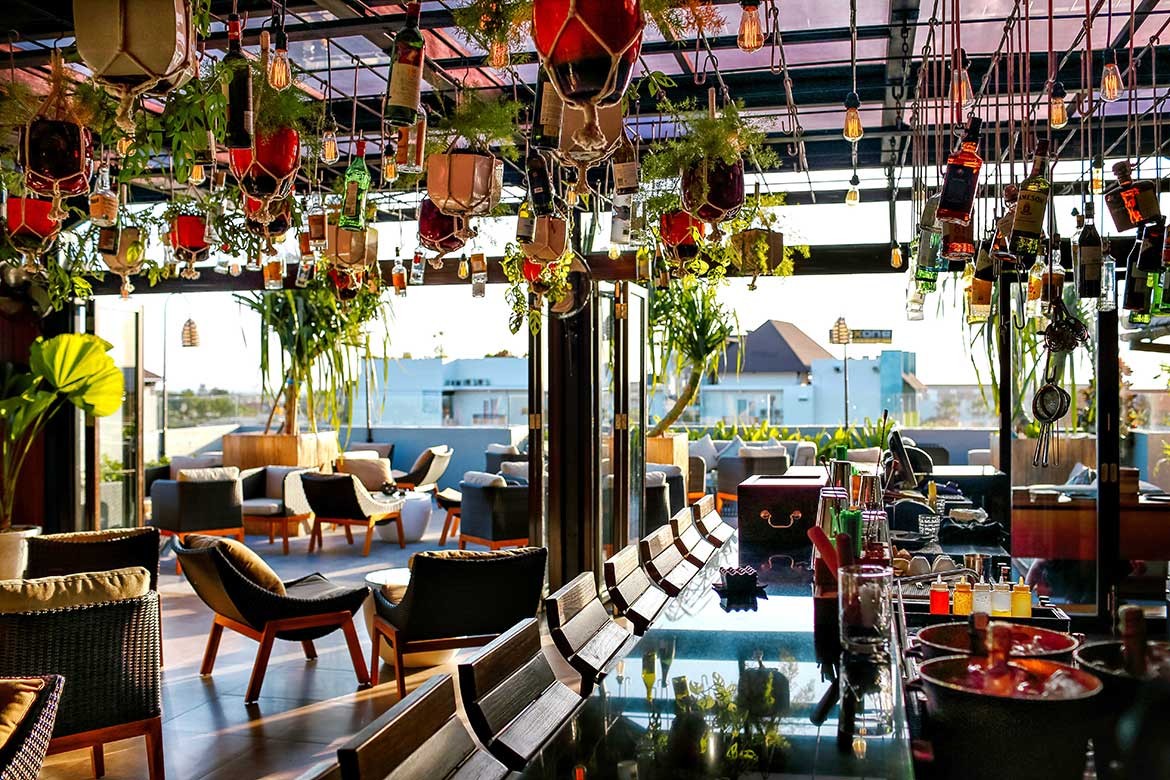 GROW UP's eclectically and meticulously designed al-fresco terrace is warm and inviting, with a sheltered zone around an interactive bar – with specially picked out furniture that helps to draw the eye upward and beyond to Seminyak's breezy night view. Clever little touches abound that harks back to Balinese roots and sets the mood; judicious use of wood for its decor and furniture, as well as the rooftop lighting with its minimalistic take on the penjor – a tall, tapered ornamental bamboo pole placed outside Balinese homes and businesses during certain religious holidays as an offer of thanks to the gods.
The rooftop bar was conceived as the wayward, wilder sister to GROW restaurant, offering an inspired selection of unique beverages created to trigger past memories through fine flavours and sultry fragrances through pre-dinner and post-meal digestifs. With a cocktail program that's developed by award-winning Mixologist Yugnes Susela (Smoke & Mirrors, Singapore), it was personally created for Bali's tropical, classy vibes and includes local ingredients with a blend of high-quality spirits and a range of bitters and garnishes. With drinks paired with exotic names such as Mango Natan, a subtle blend of dark rum, passion fruit syrup, mango purée, lemon juice and basil leaf; Kupu-Kupu – an exuberant concoction of tequila, Cointreau, lime and rose; and the Fla-Min-Grow with dark and light rum, lime, pineapple juice, beetroot and coconut cream – it's the place for grown-ups with a thirst for the tropics.
GROW
growbali.com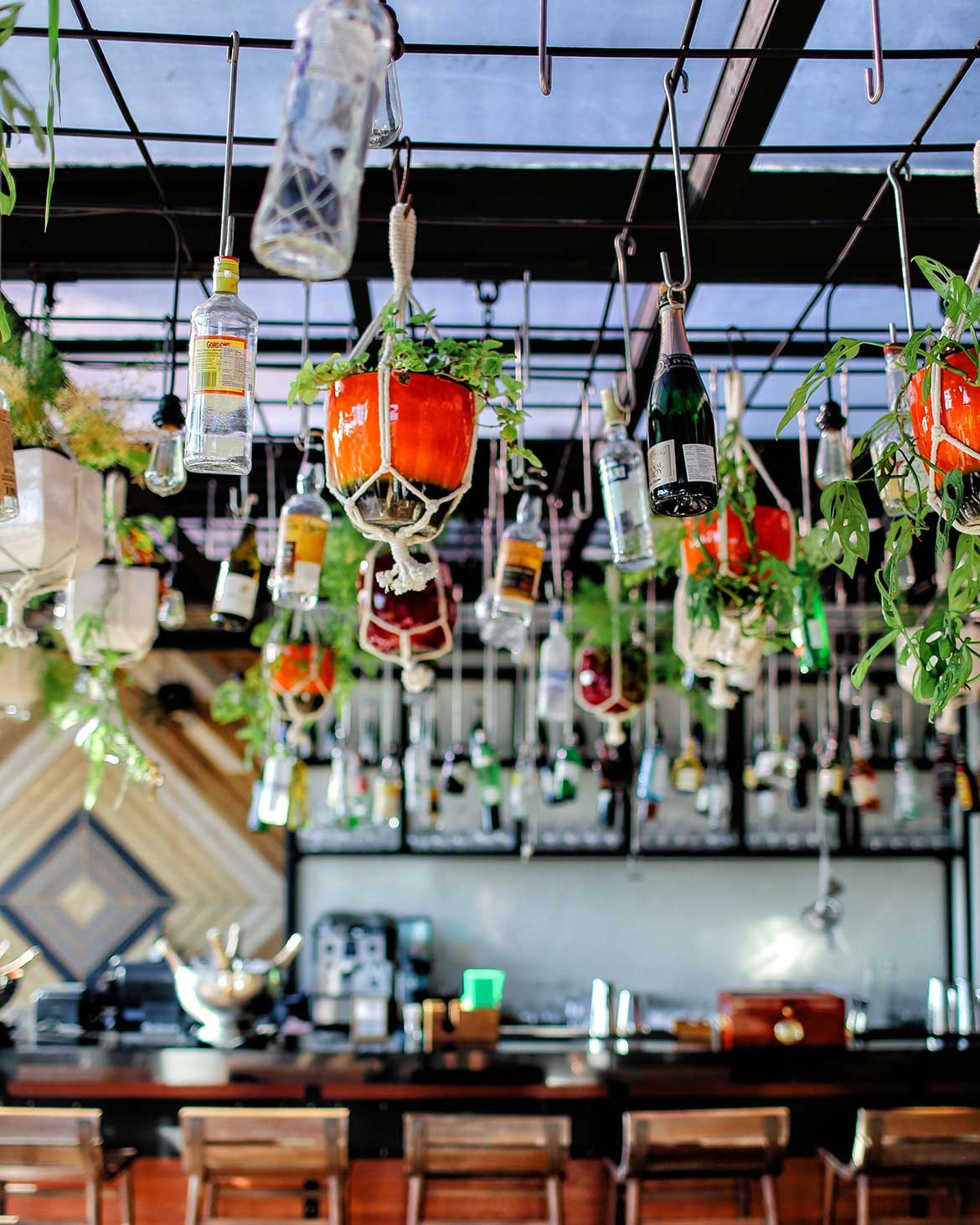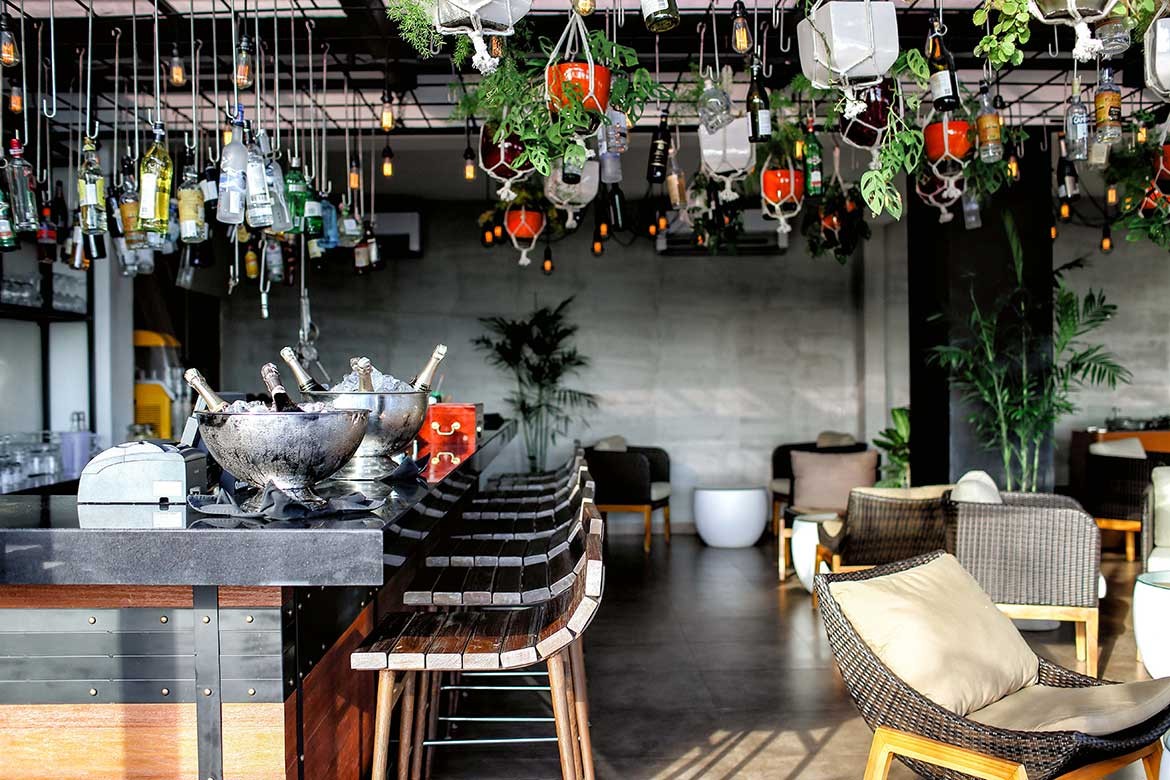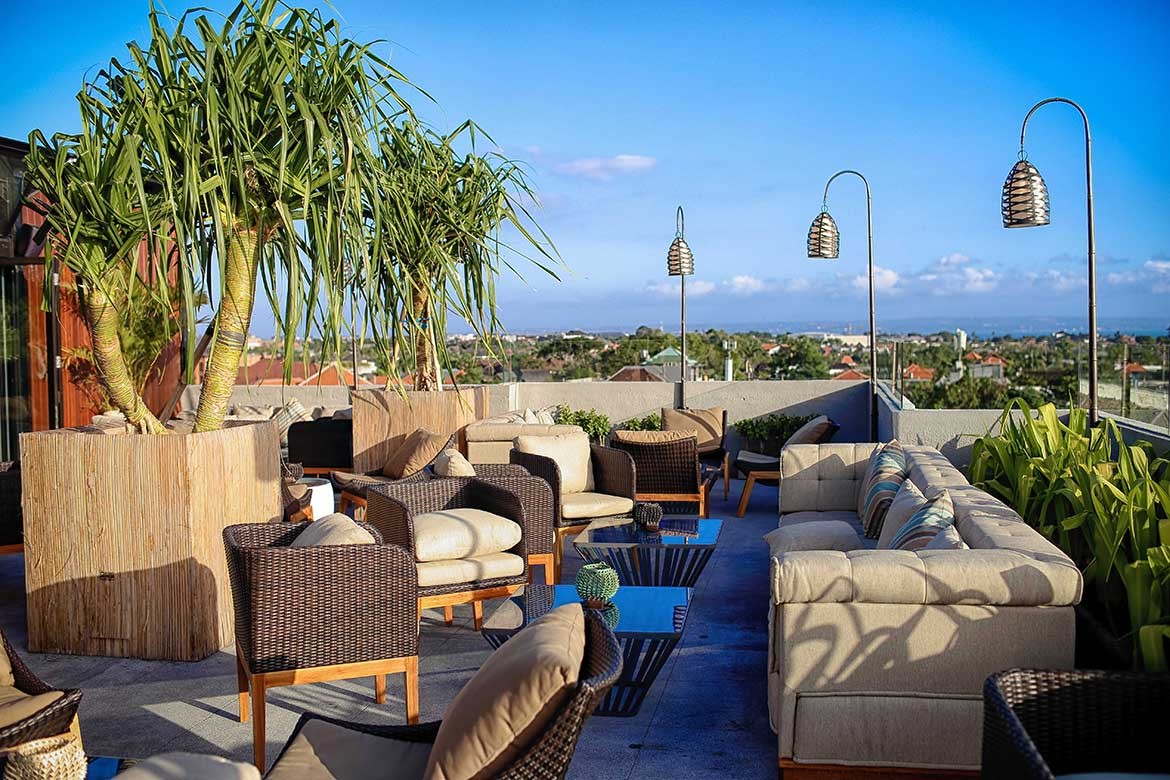 We think you might also like the Dali Munwood Lakeside Resort Hotel by Init Design Office
Tags: Amy Ng, Bali, Grow Up Bali, indonesia, seminyak
---