Seoul And New York-based architectural practice stpmj describe the experience of seeing Shear House for the first time as a kind of architectural "peekaboo". It's the fitting description of a family home that only reveals itself as you near the entrance and step foot inside. "The site [located in Kyung Buk, Yecheon, Korea] is typically rural and located in hilly topography," explains stpmj co-director Seung Teak Lee, "so you only see a typical pitched roof side of the house when you enter town and you do not realise that the roof is something different until you come close to the entrance."
The house is located in a suburb characterised by traditional pitched-roof houses yet the architects sought a unique approach to the dominant architectural form. "We thought that the sliced and swivelled roof creates an interesting dialogue among them," Seung Teak explains. "Externally, it creates a deep eave, [transformed from a traditional one], in the South and creates a terrace in the North."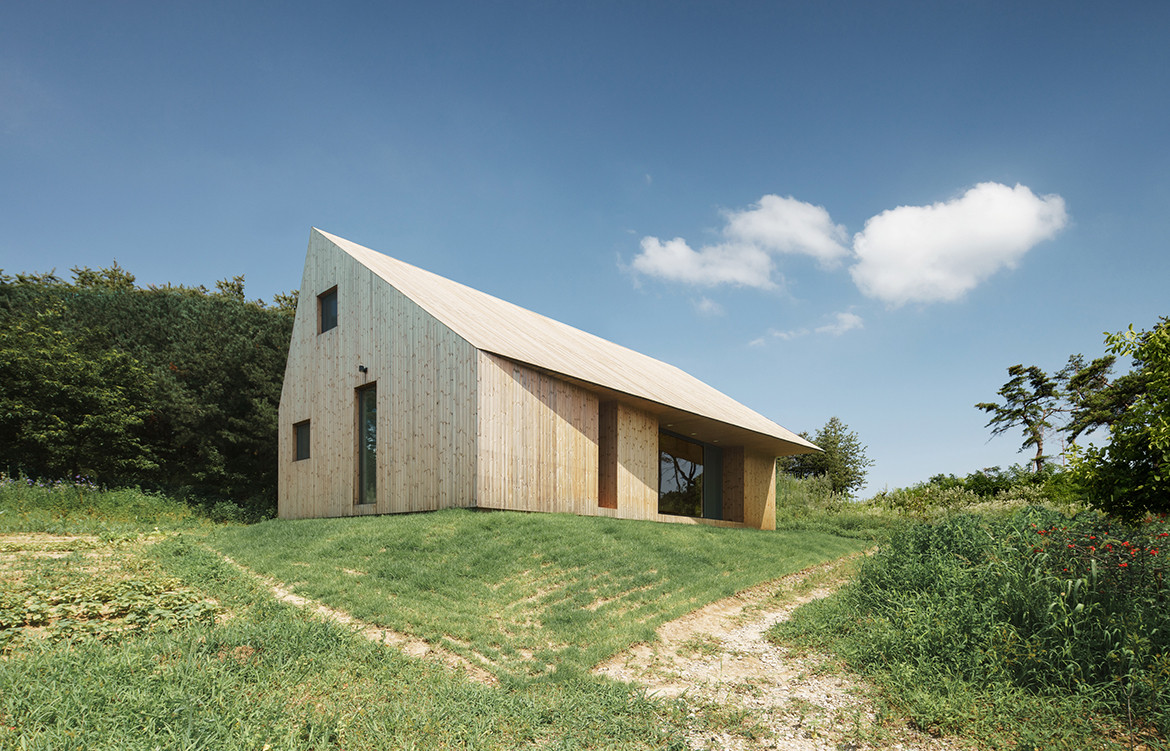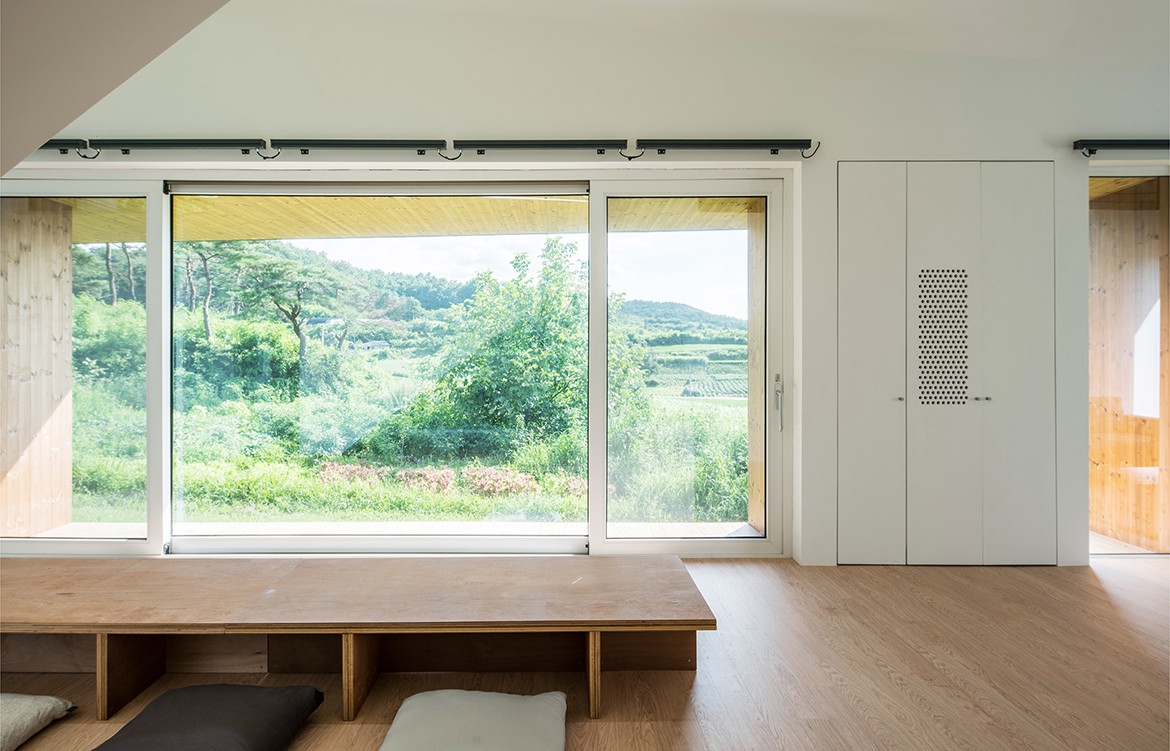 Internally, the southern half of the plan, a double-height space, is experienced as an extended, 'sculptured' living room, which is also used as a flexible, multi-purpose space. "The owners do ancestor memorial services periodically," adds Seung Teak, "and the multi-room, which is planned to be a living room and dining with furniture, can easily be transformed to a big space." The space, due to the manipulation of scale and form ­and careful placement of fenestration, is rendered in filtered daylight, both in depth and height.
Programmatically, the interior spaces create playful experiences due to stpmj's use of cranked and unexpected geometries. "The living room that goes through the east end to the west end provides dynamic spatial qualities with various visual connections," adds Seung Teak. "Though the rooms are rectangular in plan ­­– laid out on a grid – the walls are triangle, parallelogram, and trapezoid in elevation due to its intersection with the shifted roof volume."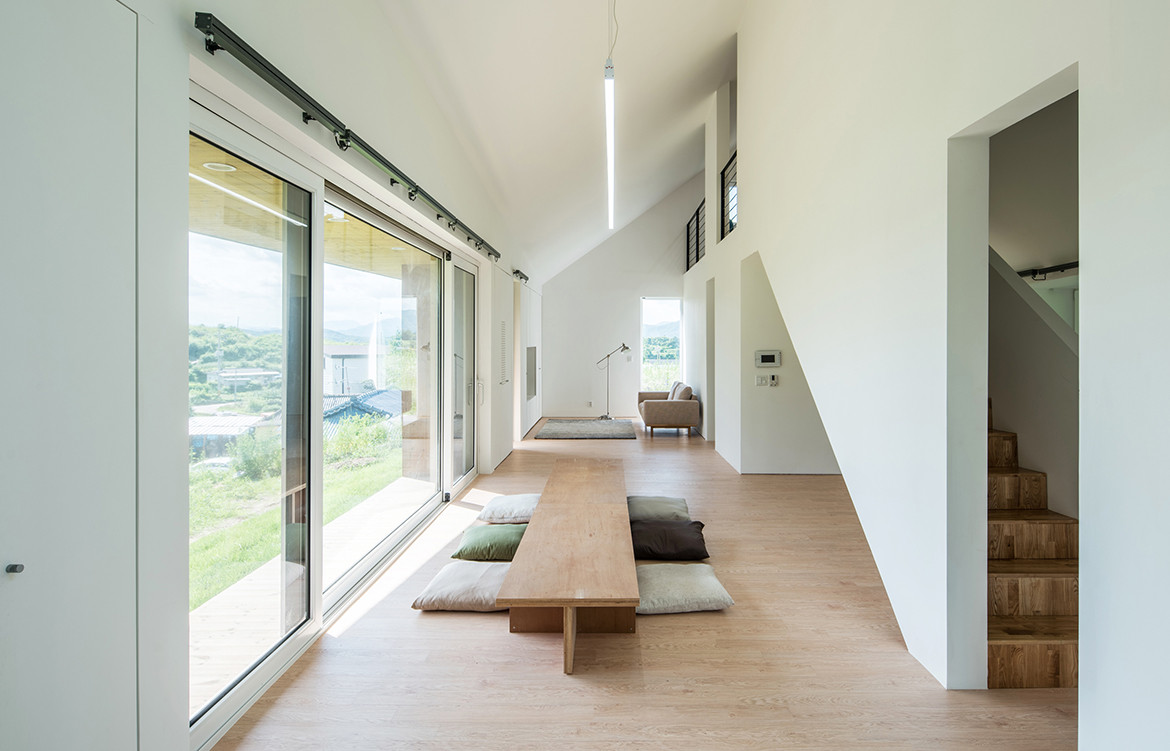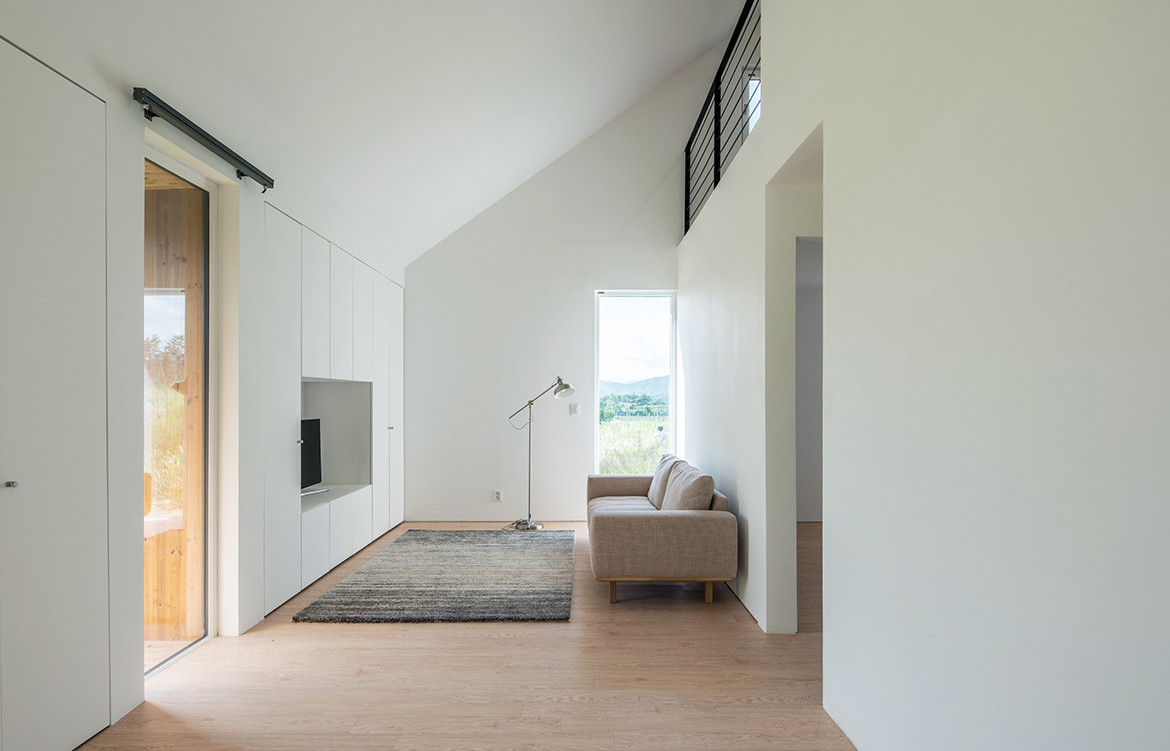 From a sustainability perspective, the sheared volume, which is "pulled out towards the South", responds to the sun orientation, with the eave blocking direct sunlight in summer and allowing natural light in winter. Openings at the terrace on the upper level engender natural ventilation across the house, with double skin-facade controlling heat and humidity, reducing up to 20 per cent of heat gain and loss in summer and winter respectively.
stpmj
stpmj.com
Photography by Song Yousub
Dissection Information
Red Pine pressure treated wood sliding door from Lunawood
Windows from Inoutic
Lighting from Linkman Lighting & Partners
Plywood flooring from Eagon
Couch from Karimoku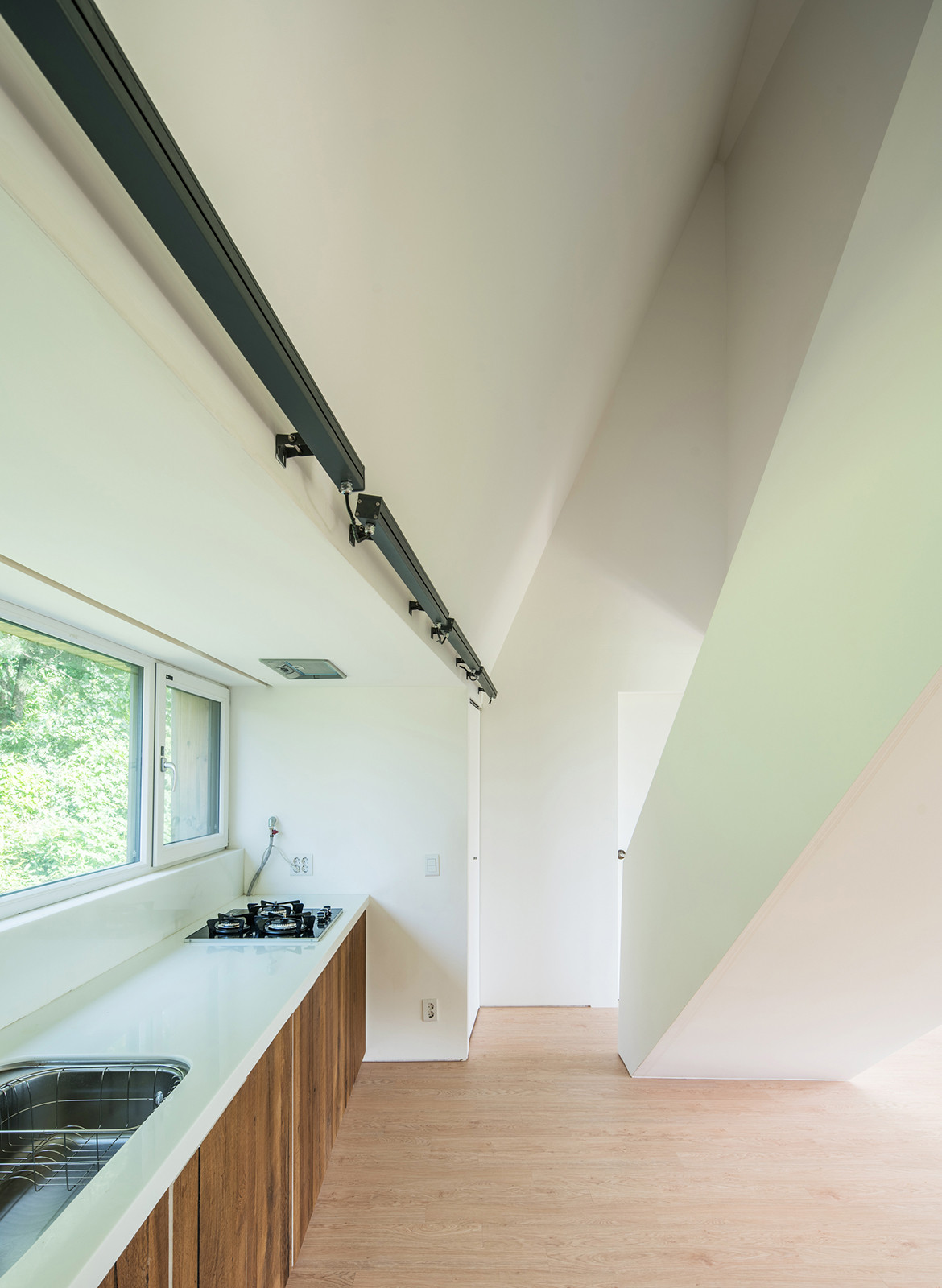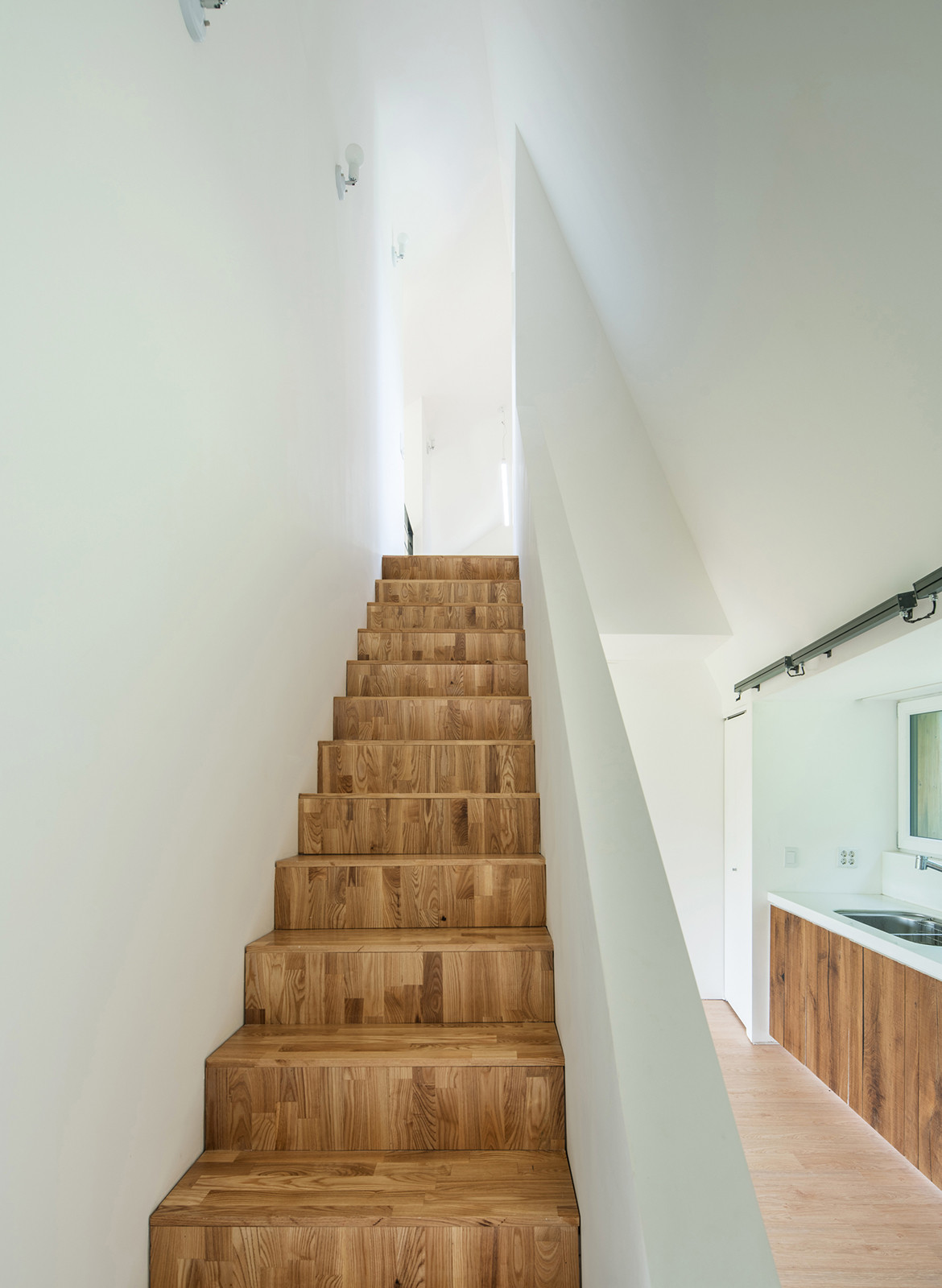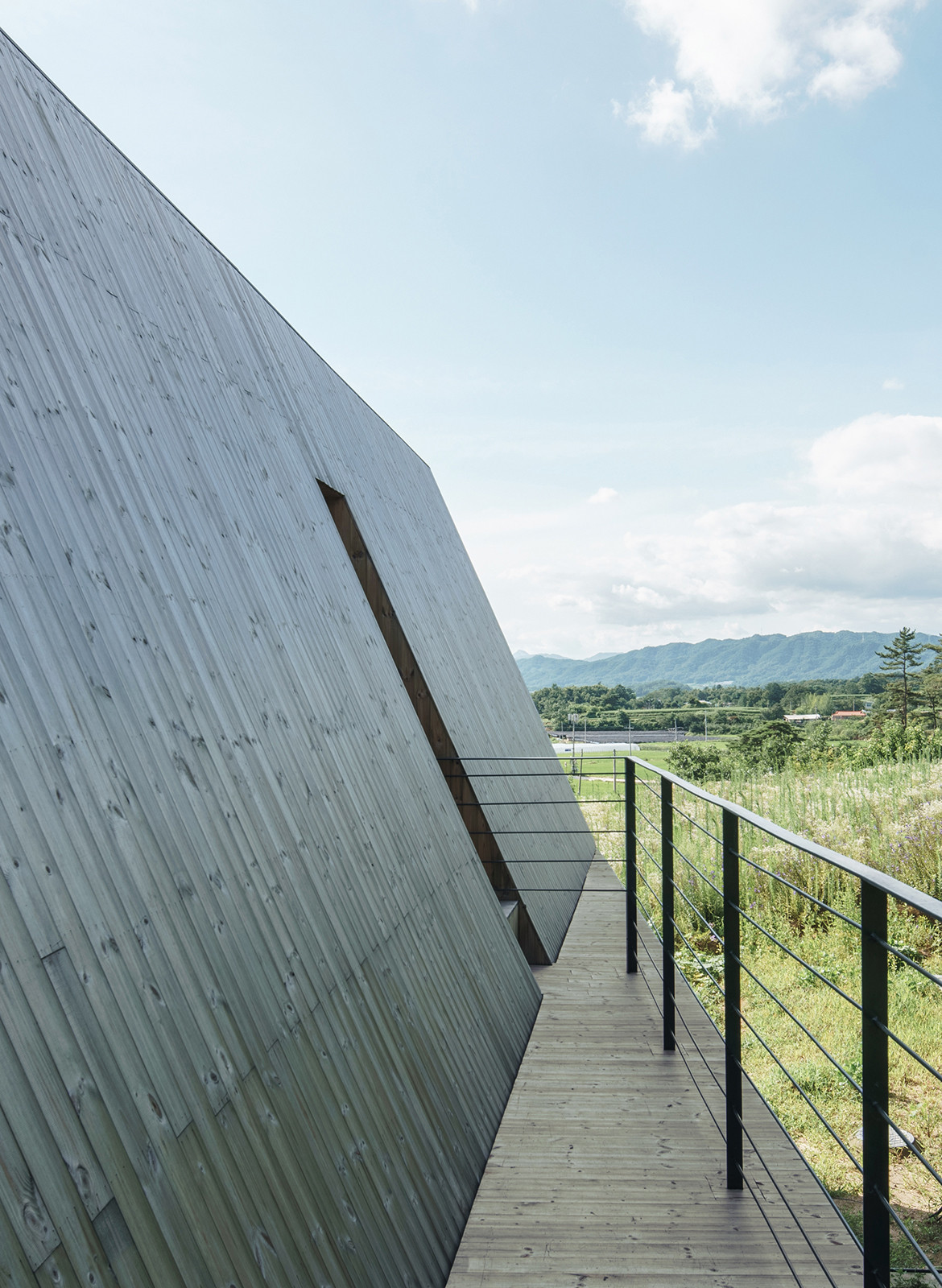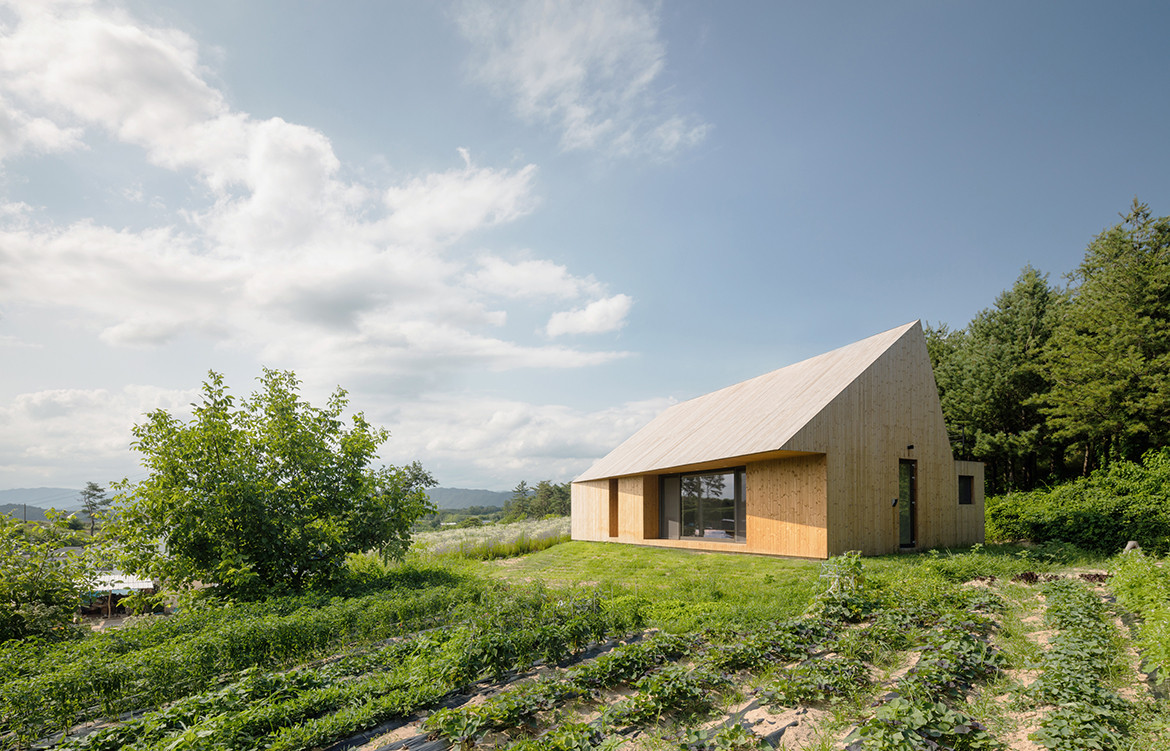 We think you might also like Connect Six by Whiting Architects
Tags: Elana Castle, korea, pitched-roof houses, Residential Architecture, seoul, Seung Teak Lee, Shear House, stpmj
---