Across the Indo Pacific Region, in cities and rurally, people are living smaller and with less. In a small space, more than anywhere else, is where clever, considerate and innovative architecture and design has its time to shine. These projects take into careful consideration the needs of its residents, their budgets, and their lifestyles to provide smaller footprint living without sacrifice.
Boneca Apartment by Brad Swartz Architects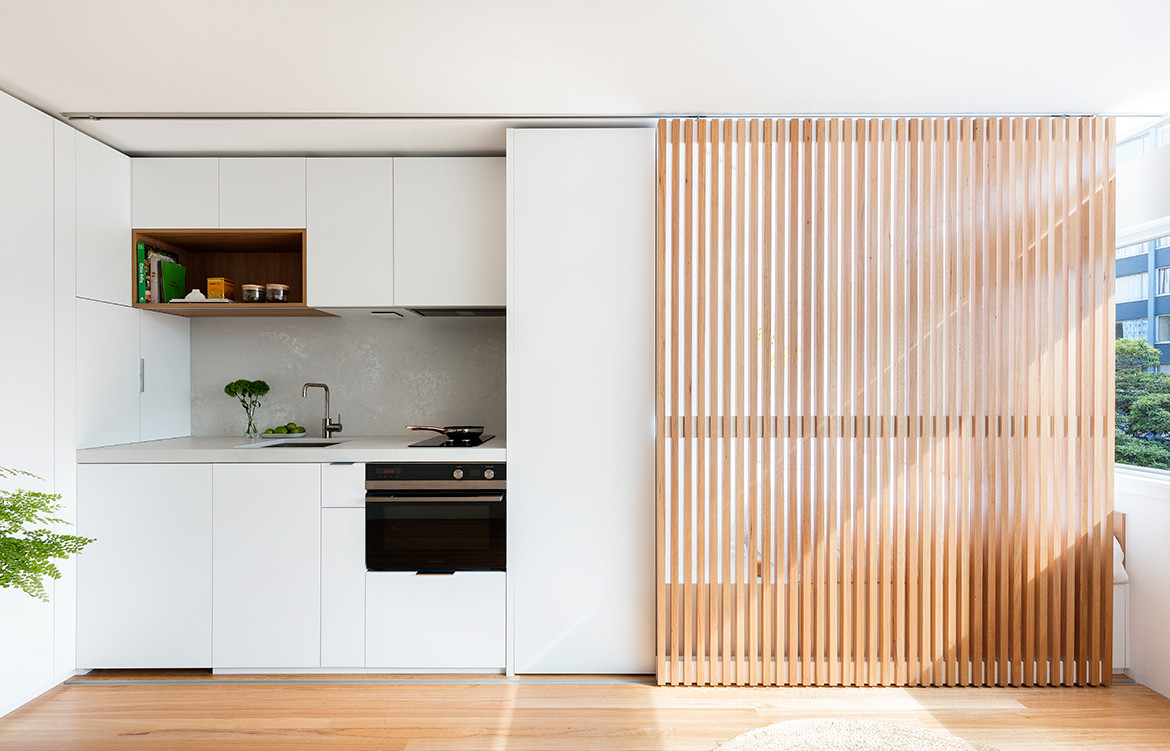 For small-scale projects "the brief is often just to make it liveable" says architect Brad Swartz. Under the guise of his eponymous architecture and interior design studio, Brad and his team at Brad Swartz Architects, recently completed the reconfiguration of Boneca Apartment, a 24-square-metre studio apartment in the inner Sydney suburb of Rushcutters Bay.
The space is more or less split in two. As you enter, the kitchen lines the left wall before the inbuilt double bed featuring hidden storage care of custom joinery. Between the kitchen and bed is a short corridor leading to the bathroom. A table for dining, studying or socialising sits in front of the door behind a two-seater sofa and the windows that line the facing wall.
Photography by Tom Ferguson. Read the full story here
Type St Apartment by Tsai Design
When Jack Chen of Tsai Design was posed with the challenge of transforming a 35-square-metre unit into a one-bedroom apartment with home office, he created a clever multi-purpose timber joinery box that serves all rooms and offers the luxury, comfort and detailing found in a normal house.
To overcome the constraints of the existing apartment, Jack concentrated on creating multi-functional spaces, de-cluttering, and maximising natural light.
Photography by Tess Kelly. Read the full story here
Courtyard House by Sarah Lake Architects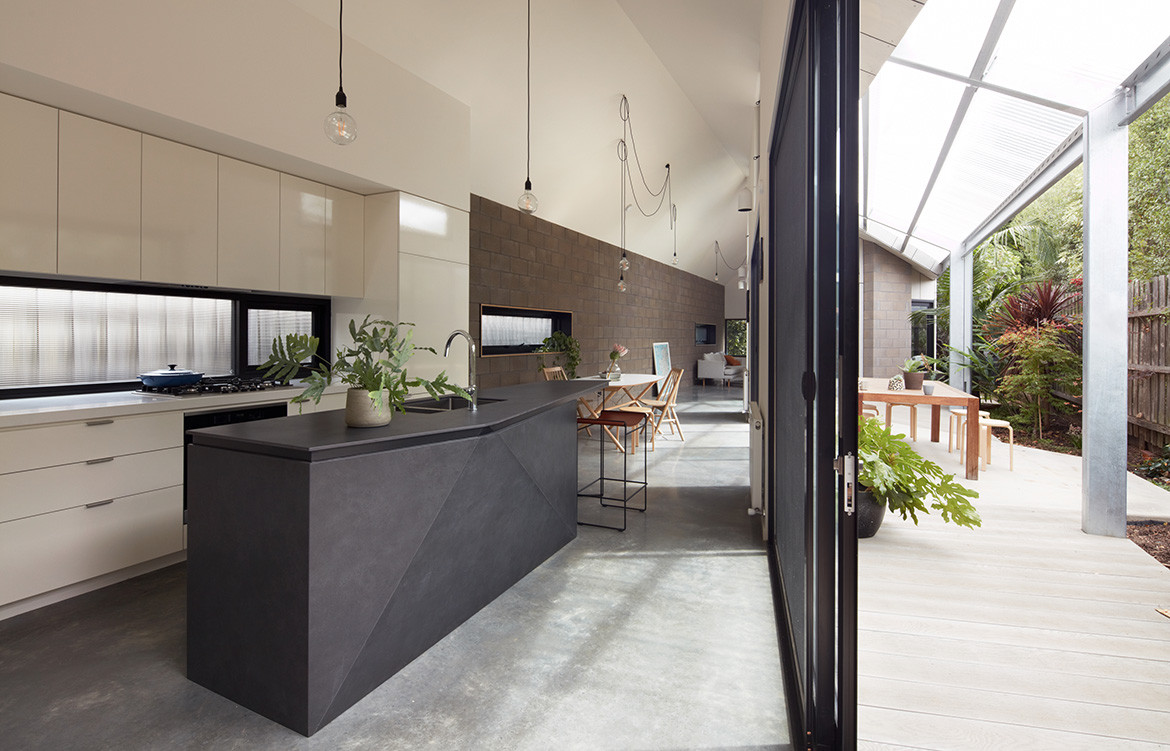 Located in the inner-city-Melbourne suburb of Yarraville, Courtyard House draws on the area's industrial roots in its transformation of a single fronted worker's cottage into a robust and spacious family home. But from the outset, the inherent nature of the site itself presented a number of orientation and spatial conundrums such as a slender, long plot.
Architect Sarah Lake then proceeded to "cut out" a courtyard from this form, effectively opening the house up to the north but also making it one of the 'rooms' in the new living wing. As a result, the spaces may be modest in scale but they feel generous in proportion by virtue of high ceilings and large expanses of glazing.
Photography by Glenn Hester. Read the full story here
Nulla Vale House and Shed by MRTN Architects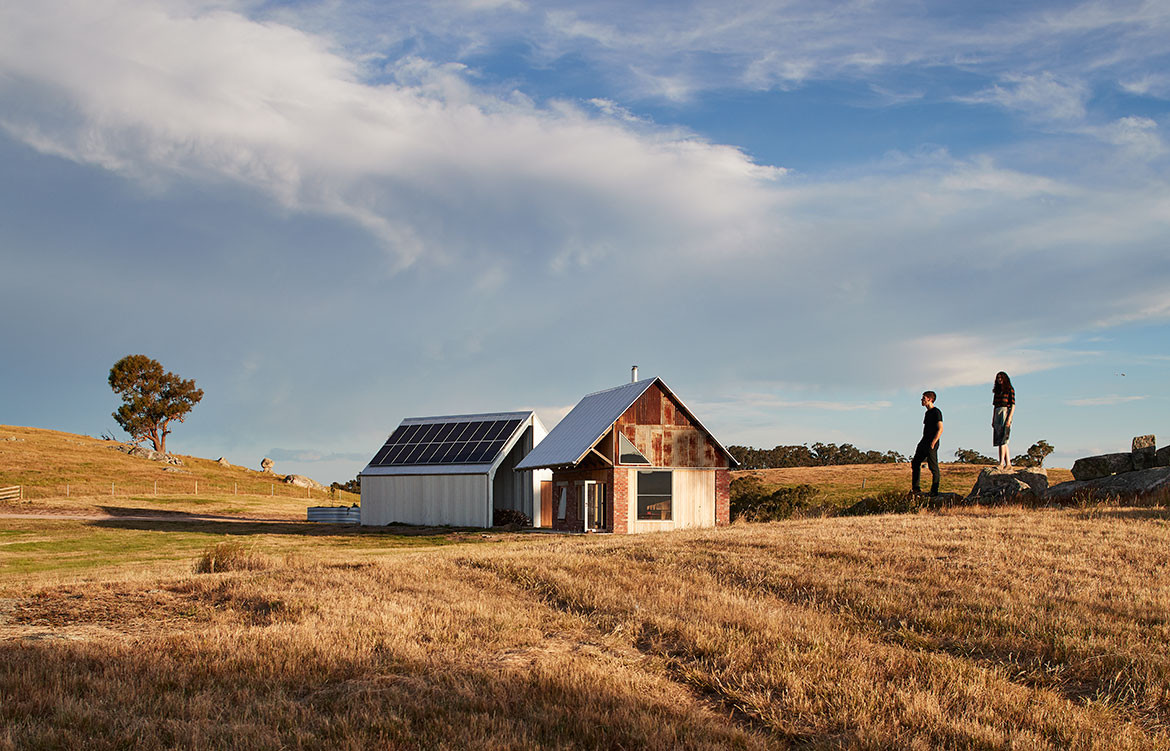 In many respects, Nulla Vale House and Shed is no ordinary holiday house, where a comfortable, fuss-free lifestyle is a priority. "Our clients wanted a modest house where they could come together on the weekend," explains MRTN director Antony Martin, "but they purchased this plot with the aim of really embedding themselves in the landscape." Because the couple wants flexibility to potentially live there full-time in the future, they charged Antony with building a small home that could be converted into a larger house at a later stage. Their immediate need was to establish a connection to the landscape.
The two structures are fundamentally sheds, but they possess an intrinsic quality that speaks of design intent well beyond the vernacular. The house – cranked at an angle and oriented north – is a rich bricolage of recycled bricks, salvaged corrugated iron, rough sawn timber and new galvanised roofing with pre-engineered timber trusses that are left exposed both internally and externally.
Photography by Peter Bennetts. Read the full story here
YT House by Rear Studio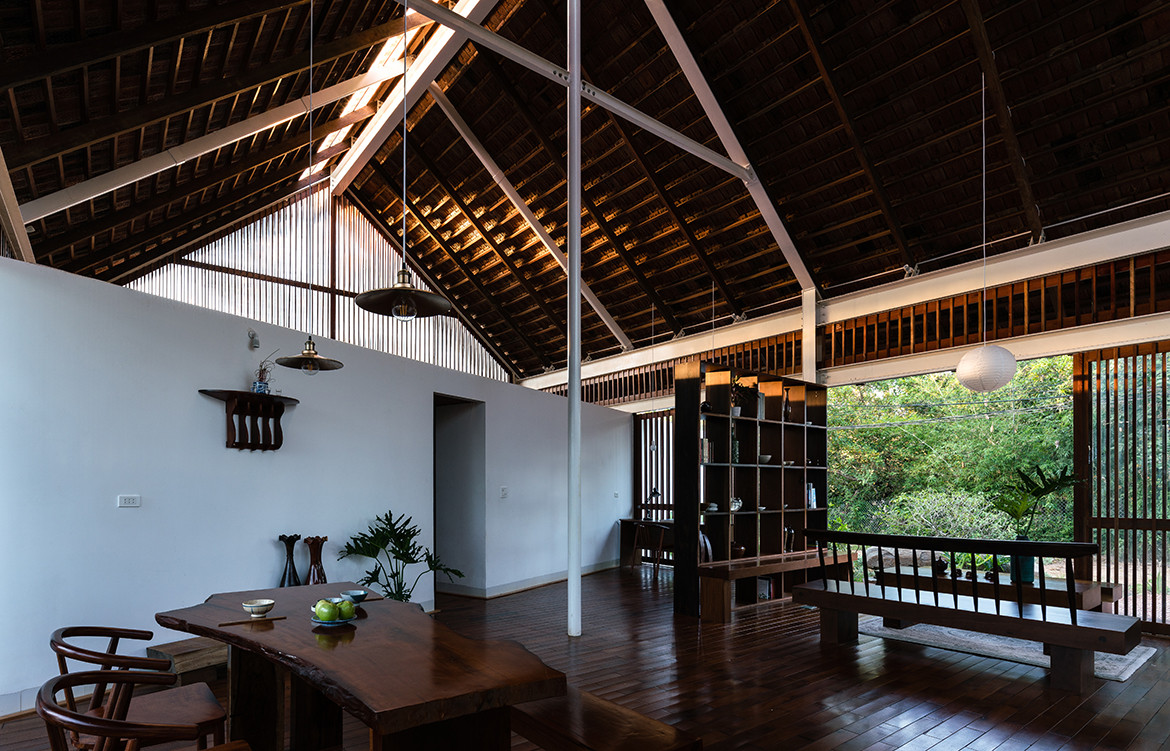 In a built form that turns conventional notions of a house – four walls and a pitched roof – on its head, YT House by Rear Studio and AHO Design Studio presents itself in a somewhat disassociated manor. Simple geographic forms, on one end a circle and the other a rectangle, are connected by a seemingly floating roof that doesn't quite cover the entire structure. Aerially, this is especially notable.
Photography by Quang Dam. Read the full story here
Tags: Boneca Apartment, Brad Swartz Architects, Courtyard House, Melbourne, MRTN Architects, Nulla Vale House and Shed, Rear Studio, Rural Retreat, Sarah Lake Architects, Sydney, Tsai Design, Type St Apartment, victoria, vietnam, YT house
---