Untied restaurant and bar, from Melbourne-based Technē Architecture + Interior Design, is a soothing, tropical-infused space that manifests the glamour and otherworldliness of vacation in Sydney's Barangaroo.
The interior needed to amplify and harmonise with Untied's menu, which is a fresh-focused spectrum of contemporary Australian cuisine. And so the brief was to create a space that was refined and sophisticated while retaining a casual friendliness to welcome patrons in off the street.
Technē drew on the site's spectacular views overlooking Sydney harbour, entwining a natural palette of tones and materials to bolster the outside environment, while creating an entirely new and decadent world inside.
"We wanted to create a rooftop haven that would accommodate a variety of patrons and provide respite from its urban surrounds," says project interior designer, Kate Archibald.
The space is sectioned into two distinct zones, the more intimate internal dining area and the louder, more vibrant rooftop space. These two sections are delineated through the use of different formed furnishings, visually representing the transition between spaces and atmosphere.
The internal dining area is moodier in tone. Warm timber coats the floor, black marble mosaic wraps around the seating areas and deep, spindly greenery acts to sculpturally carve into the space. Graphic wallpaper awakens the walls, but its adherence to single complimentary colours ensures that the space retains its sleek and glossy feel.
Technē balanced the lush feel of their distinctly Australian tropical theme with accents borrowed from residential spaces. Internal seating is voluptuous and inviting to sink into. Merging elements of resort with home comfort helps to ease Untied, becoming an escape that you can enjoy in the everyday – a lunch break or after work drink, just as much as a celebratory dinner.
"We wanted to recreate the feeling of walking into a house party, stripping back the formality and focusing on achieving a sense of intimacy and vibrancy through design," says Kate.
Technē veer away from gimmicks to create a space that physically and mentally offers a space to escape. And in Sydney, where sometimes it feels as though the Harbour and sky are sinking beyond the urban mass, it is a welcome experience to reconnect to the natural world.
Technē Architecture + Interior Design
techne.com.au
Photography by Tom Blachford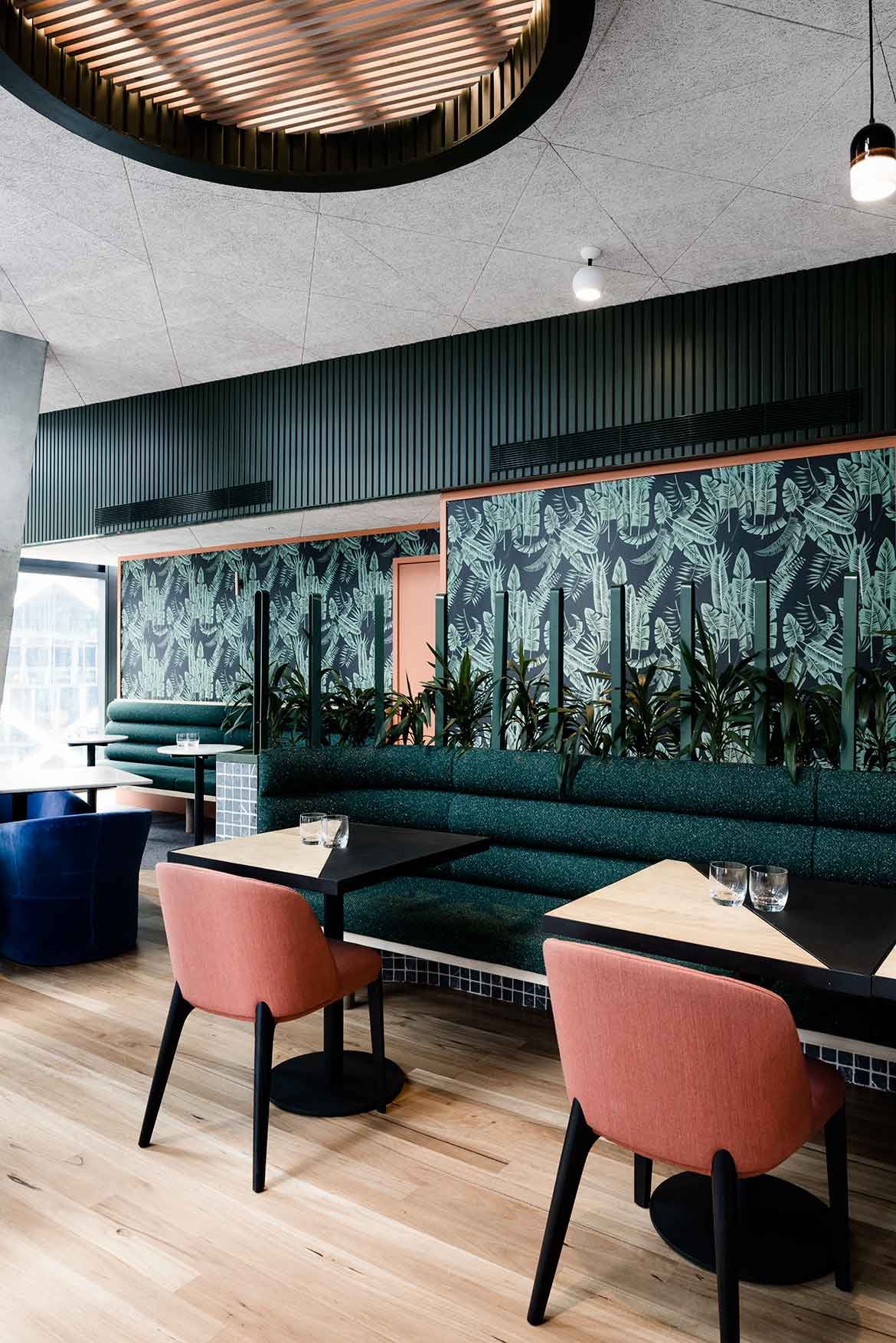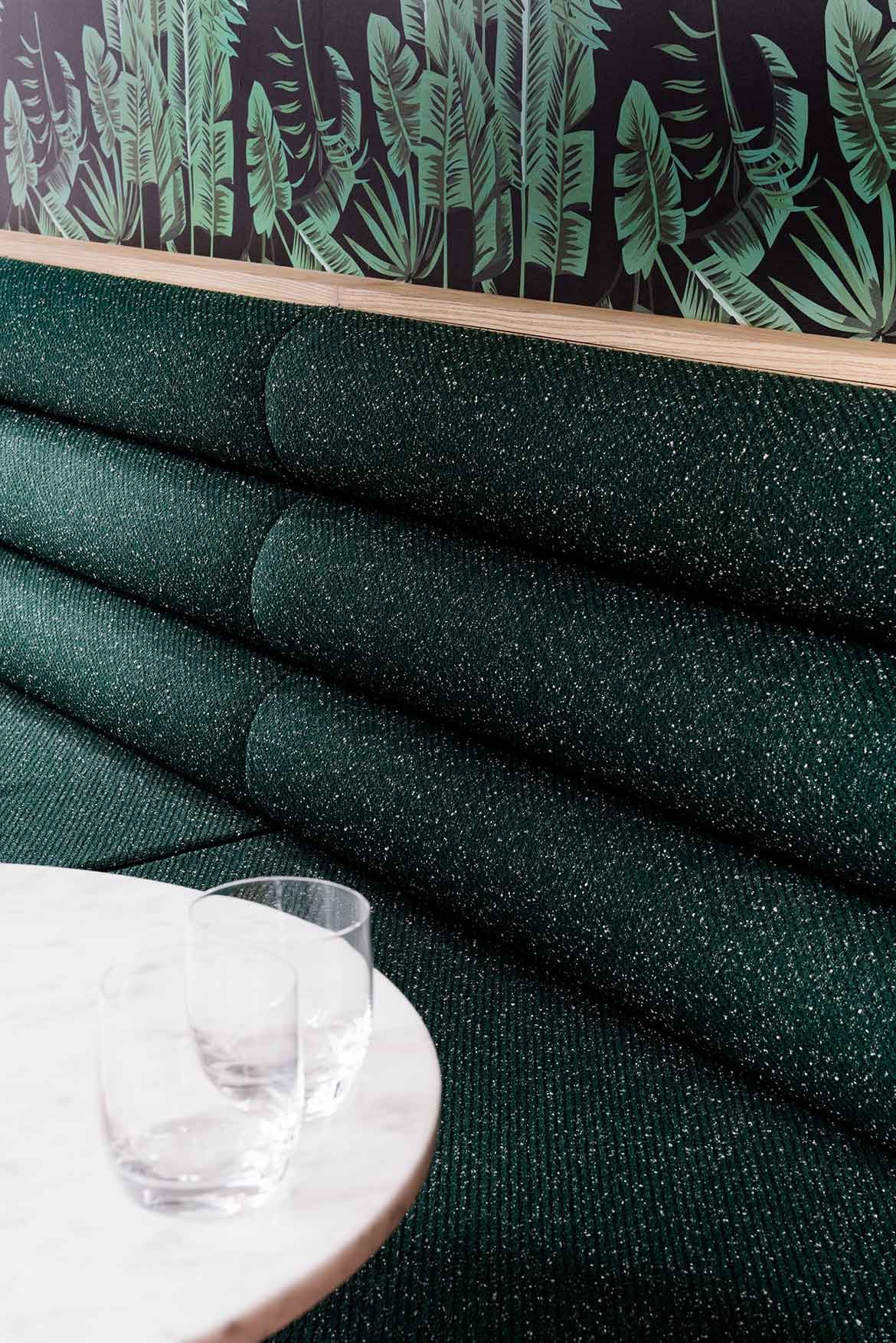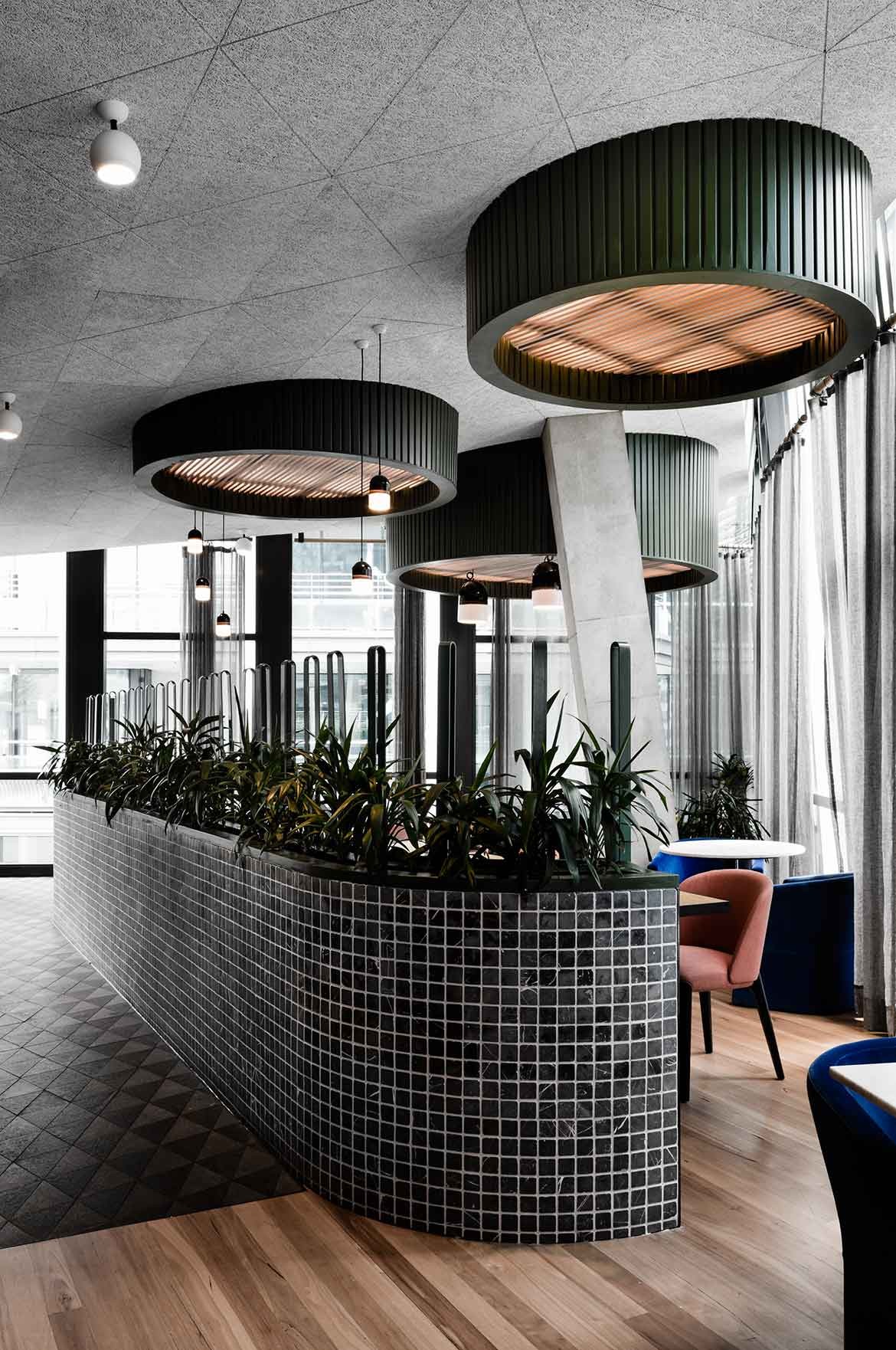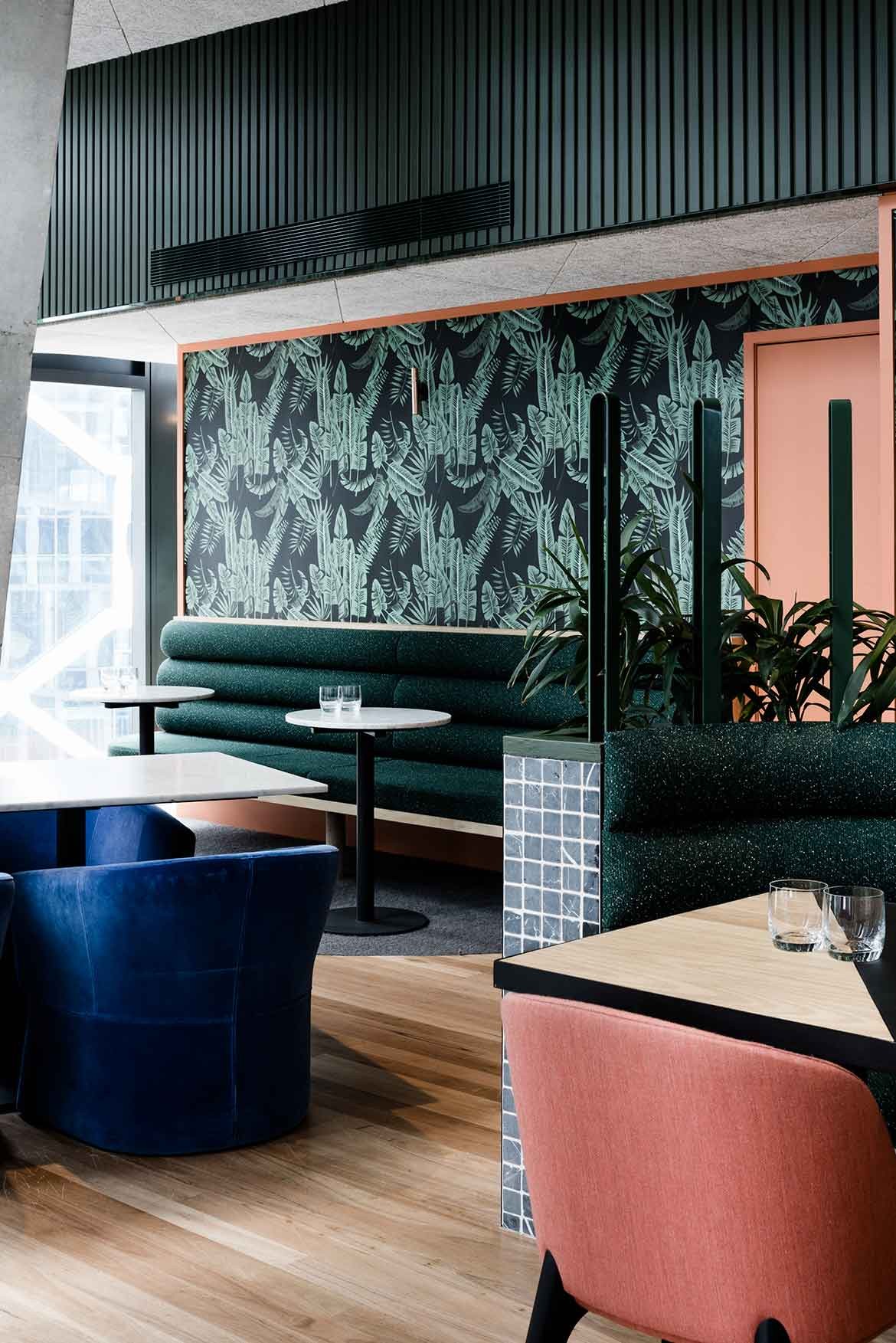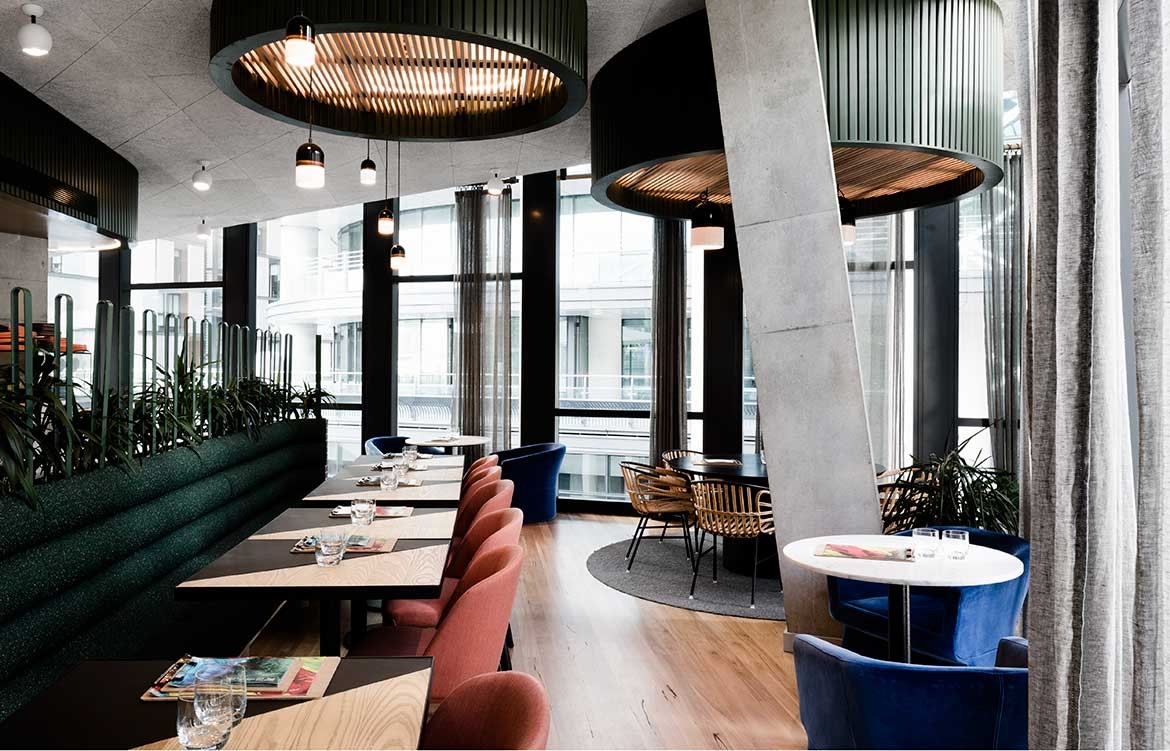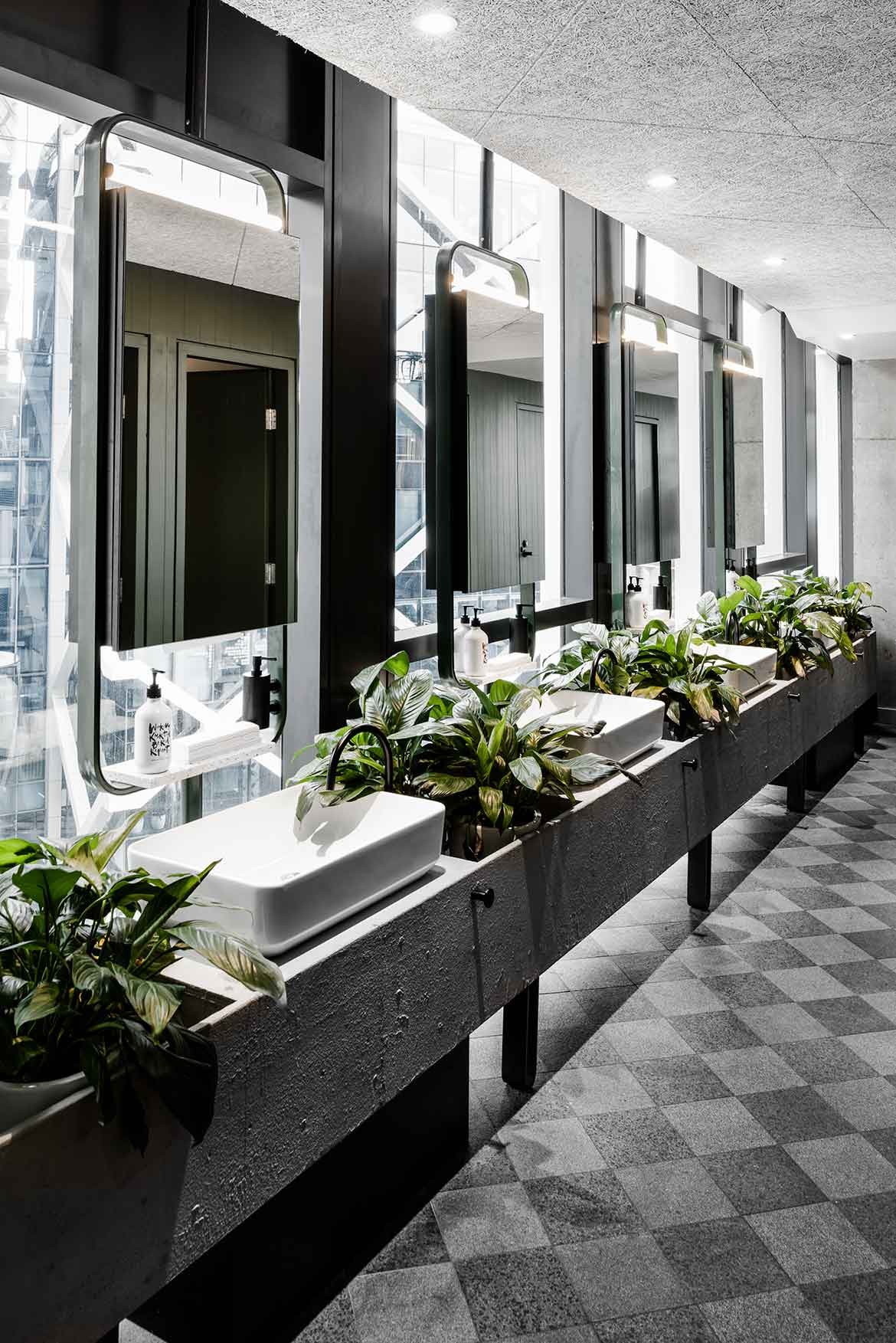 Tags: Interior Architecture, Interior Design, Techne Architects, Tom Blachford, untied
---