Red Soil House
The residents of this impressive feat of architecture, realised at the hands of Phorm Architecture + Design, can almost reach out and touch the gum trees blowing in the wind alongside their bedroom window. An appreciation for the natural surrounds was high on the list of priorities for the Red Soil House and as a result red corrugated iron walls emanate the soil beneath and an "aerial courtyard" provides enviable views of the rolling hills beyond.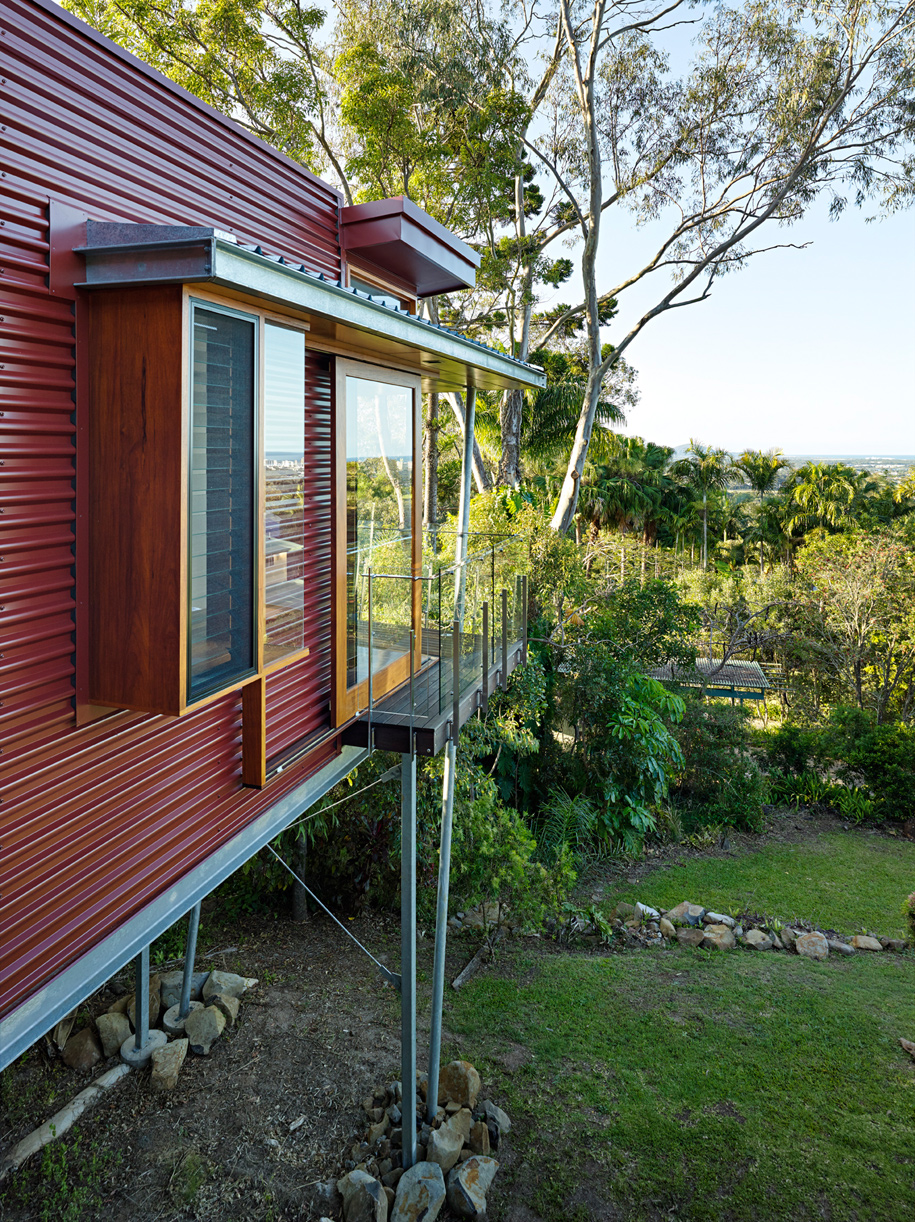 Tamborine House
Situated smack bang in the middle of five acres of luscious green meadow and mature vegetation, the Tamborine House, a one-storey glass home by Nielson Workshop, capitalises on its surrounding views in every sense possible. "A muted interior palette of warm timber floors and white kitchen cabinetry give focus to the vibrant strains of colour outside," we wrote. "Black accents in the form of furniture, fireplace and curtains encircling the room, offset the brightness of a space flooded with natural light."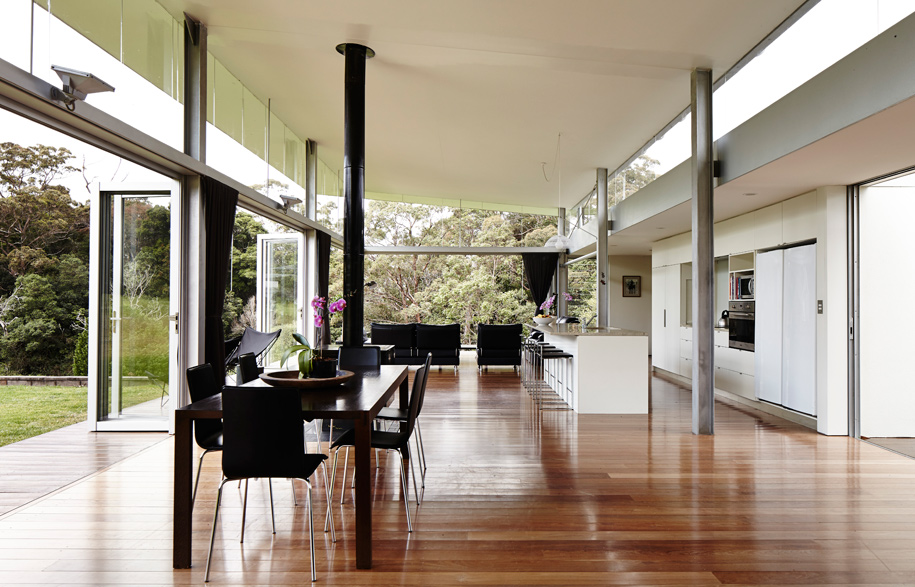 Yandoit House
A historic church built in the late 19th Century doesn't necessarily make for the easiest of renovations, but the essence of the original building was nonetheless kept in tact. The new addition takes its design cues from the surrounding landscape as much the antiquated church: timber panelling on the exterior mimics the muted brown bushland while the kitchen island bench within marks the place where the church altar once stood.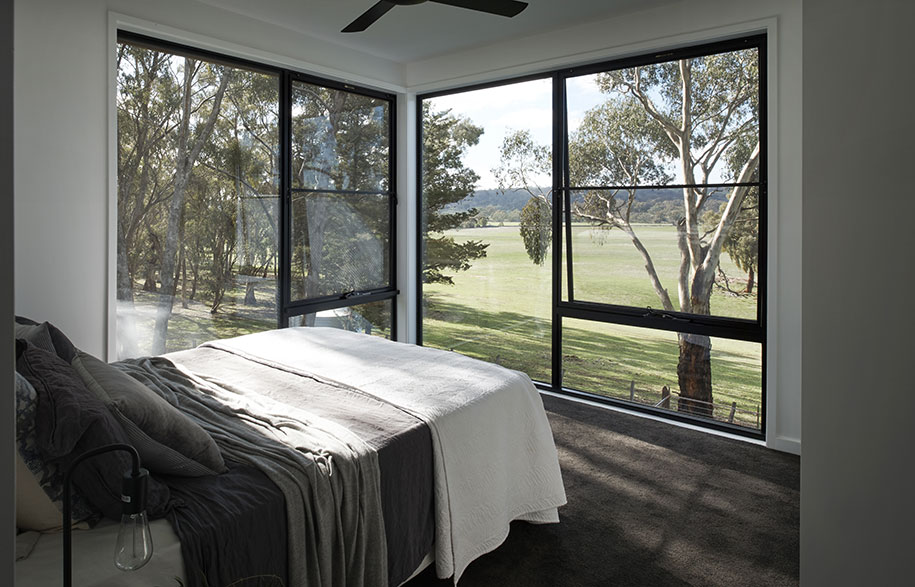 Invisible House
Designed as a quiet retreat for a Sydney-based filmmaker and artist, and much-needed getaway from the hustle and bustle of the city, the aptly named Invisible House by Peter Stutchbury Architecture, is immersed within the Australian Bush and surrounded on all fronts by native eucalyptus and gum trees.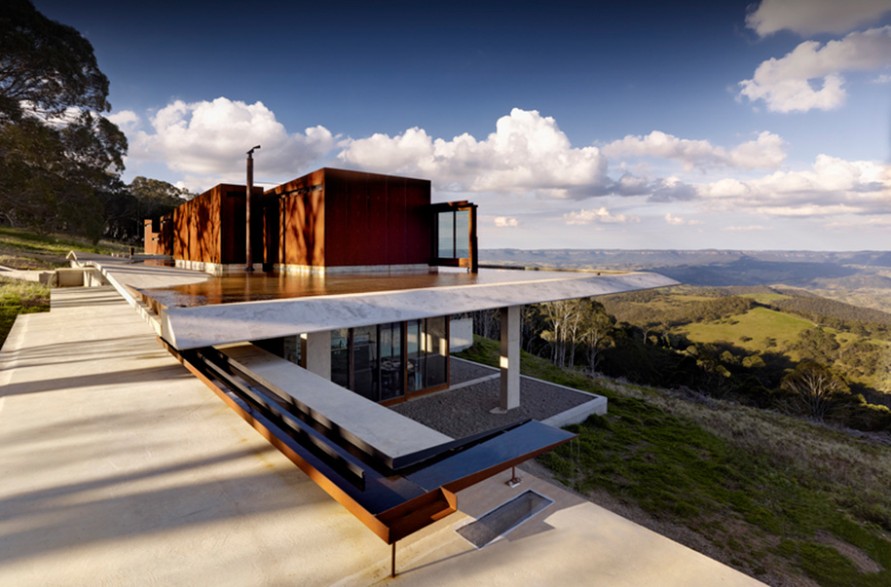 Tags: Architecture, Home Architecture, House Architecture, Outback, Residential Architecture, rural
---