Art Deco is both a design style and a moment in history. It is famous across the world for the iconic architecture, art, furniture and fashion that resulted from the movement. Much Art Deco architecture is still standing today and is protected by local councils and governments. Genuine Art Deco furniture and jewellery, whilst harder to officially protect, is often highly valued and frequently sought after.
When was the Art Deco period?
The Art Deco period directly followed the era of Art Noveau (c1890-1910). While they sound similar – and indeed some mistakenly use the terms interchangeably – they are polar opposites. Art Noveau found inspiration in the soft, organic lines of nature and typically featured very intricate designs. Art Deco was streamlined and symbolised modernism, new wealth and sophistication.
As a movement, Art Deco began to gain traction from the early 1920s and remained popular until the beginning of the Second World War. Being a decorative, ornate, and expensive style, at a time when resources became scarce and a general sombreness prevailed, the ostentatious features quickly fell out of vogue.
In the 1960s and 70s there was a renewed interest in the art deco movements and many architects and designers created work that was inspired by the iconic style.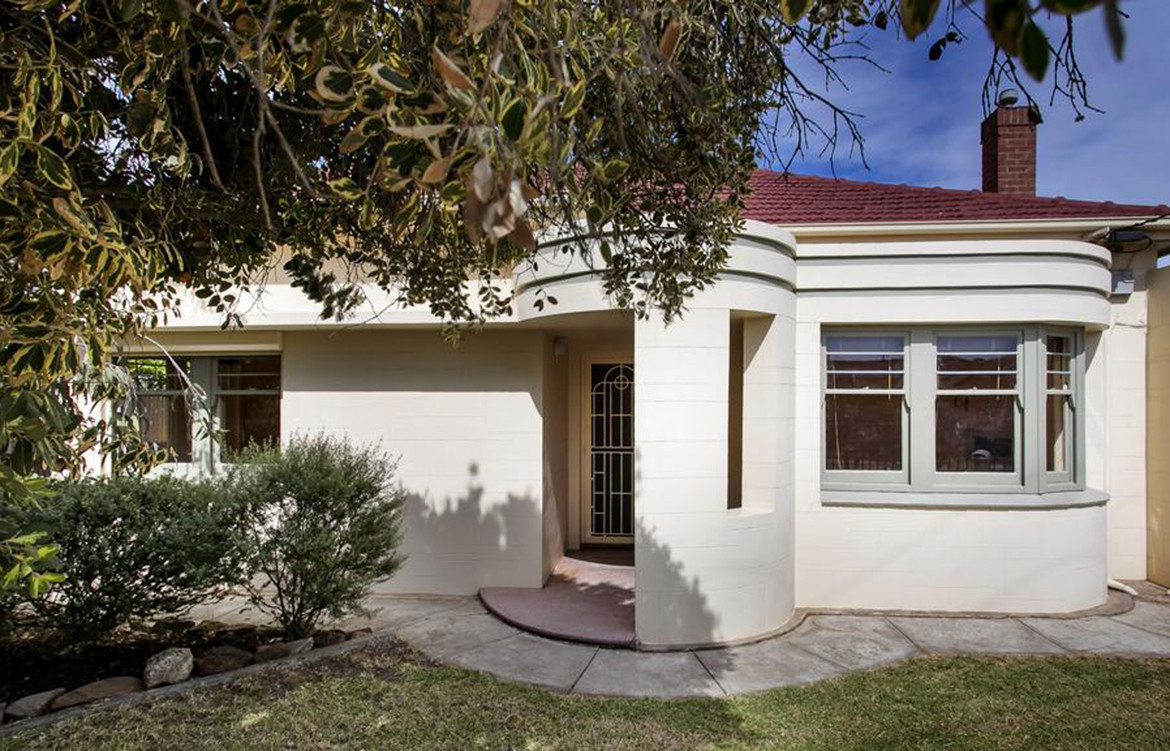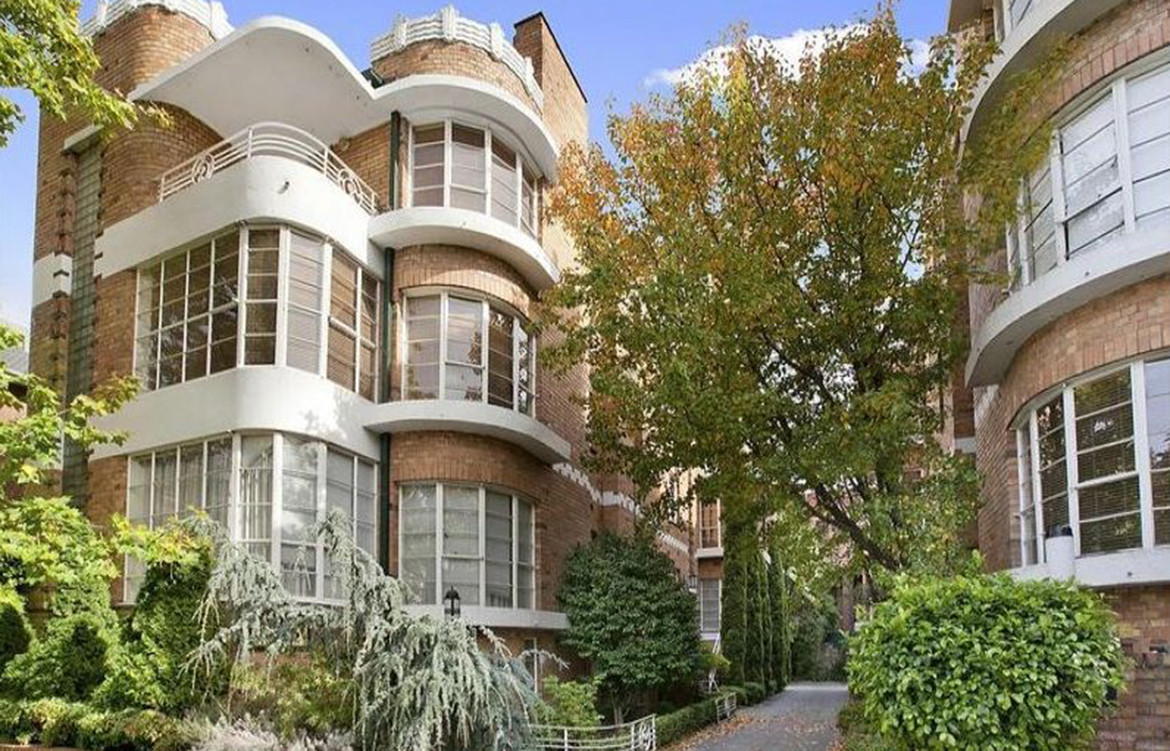 What is Art Deco?
Originating from Paris, Art Deco was first exhibited as a design style in 1925 at an international design show called Exposition Internationale des Arts Decoratifs et Industriels Modernes. Incidentally, this is also where it gets its name.  Although already in existence throughout Paris and France, the Exhibition saw the design style and language introduced to an international audience.
Art Deco characteristics include patterns that were simple, geometric, symmetric, repetitious and streamlined. Simple patterns let the expensive and extravagant materials shine. Commonly used materials ranged from the man-made – Bakelite plastic (a new technology at the time), glass, ferro-concrete, stainless steel – to natural materials to accent the work, such as richly coloured jewels such sapphire, emerald, ruby, jade and silver.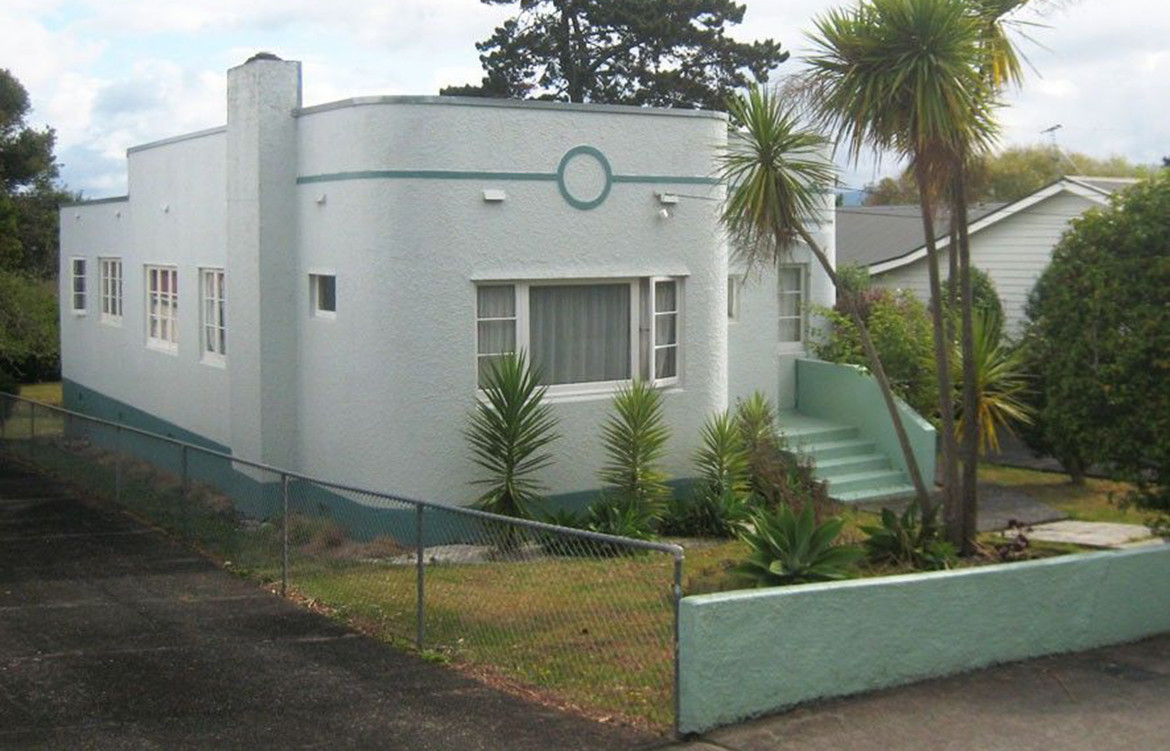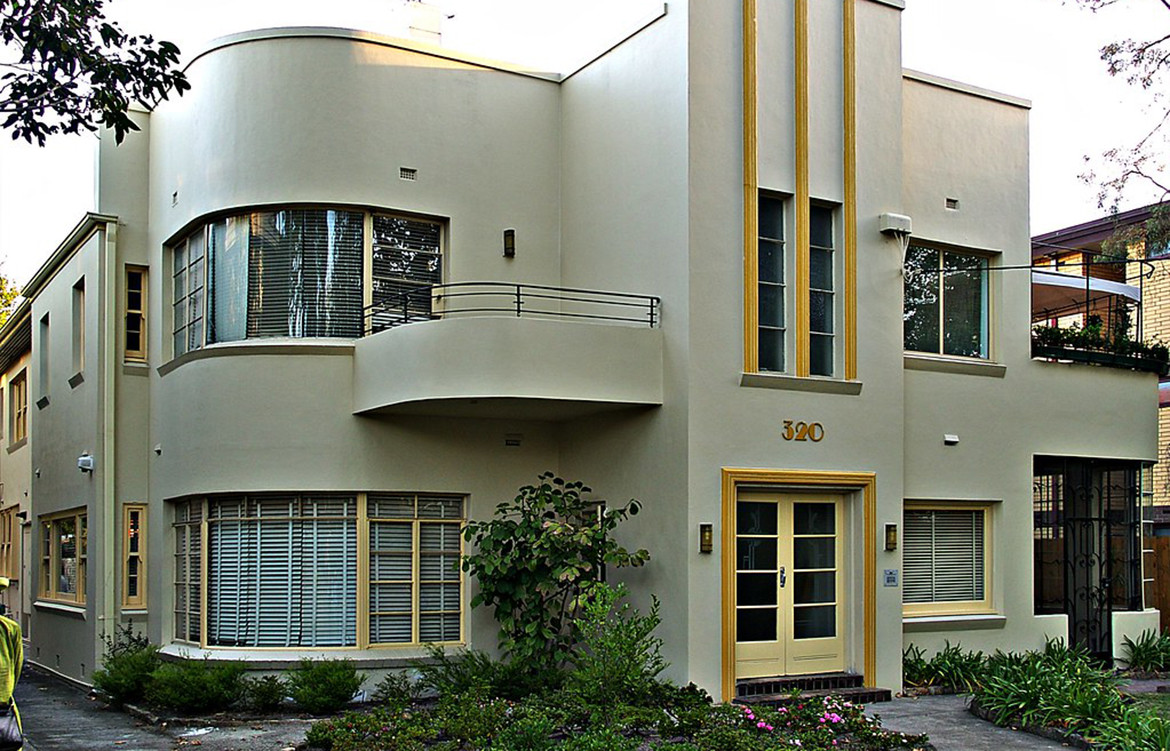 Art Deco architecture was popular in most countries during the inter-war era. However New York City is home to some of the most famous and iconic art deco buildings such as the Chrysler Building (1930), the Empire State Building (1931) and the Rockefeller Centre (1933-9).
In Australia, Art Deco buildings form a large portion of our everyday architectural vernacular particularly in the capitol cities such as Sydney, Melbourne and Perth. However, unlike the iconic buildings in New York City, most cases of Art Deco architecture tend to be pubs, theatres, apartment complexes, civic buildings and the occasional Art Deco house.
Some of the most famous architects and designers associated with the Art Deco movement are Finnish-American architect Eliel Saarinen (also the father of famed architect Eero Saarinen); American architect William van Alen who designed the Chrysler Building; French architect and designer Pierre Chareau, and the American architecture firm Shreve, Lamb & Harmon (founded by William F. Lamb, Arthur Loomis Harmon, Richmond Shreve) that designed the Empire State Building. Bruce Dellit is generally accepted to have been the pioneer of Art Deco architecture in Australia. He designed the Kyle House (1931) in Sydney and (in collaboration with sculptor Rayner Hoff) the ANZAC Memorial (1934) in Hyde Park, Sydney.
5 iconic Art Deco buildings
Here are 5 iconic buildings across the world that display the famous Art Deco architecture characteristics and contribute to the modern history of western architecture.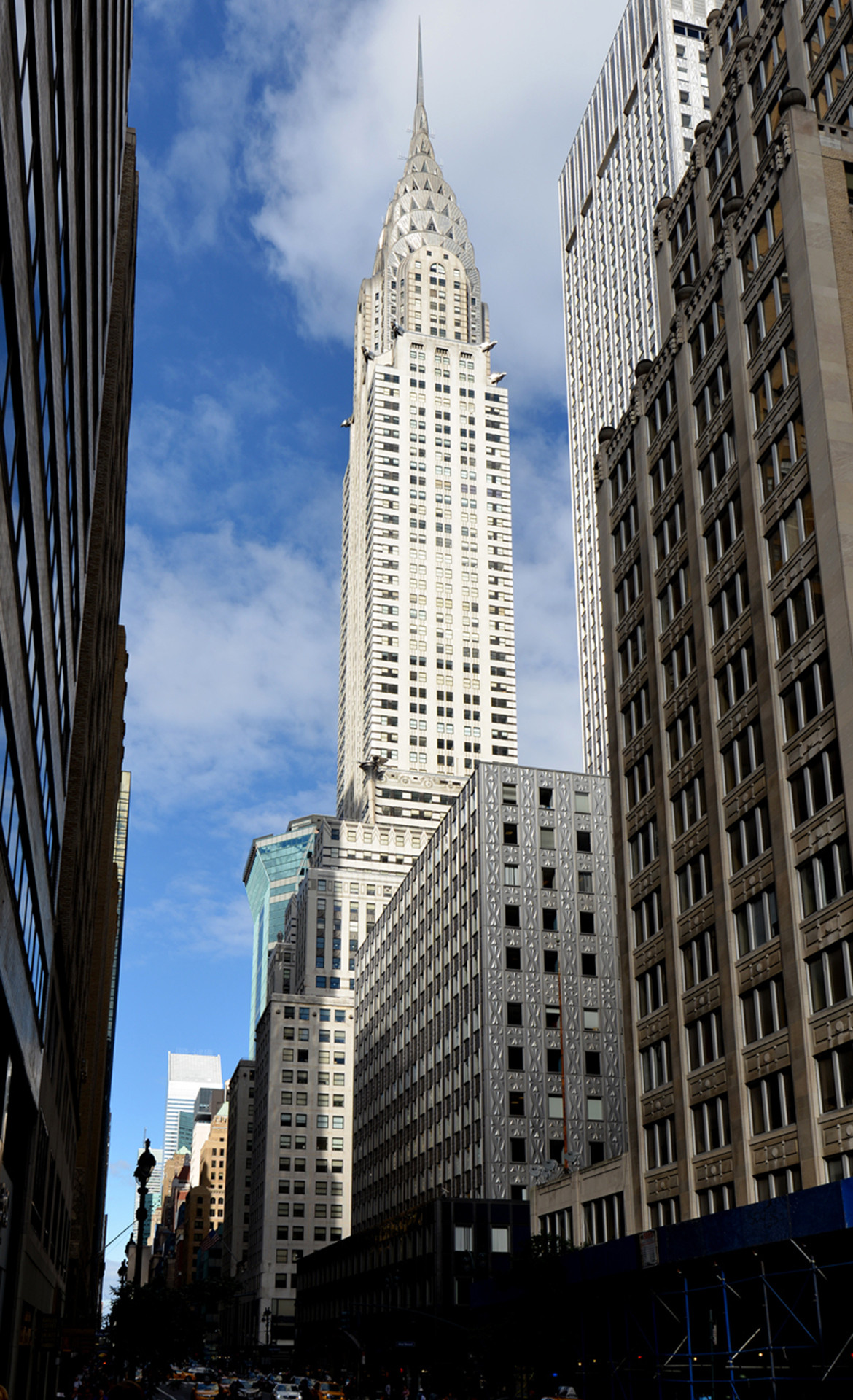 1. The Chrysler Building, 1930 (Cost: US$20 million)
Designed by William van Alen and located in New York City, America. The Chrysler Building spent 11 months as the tallest building in the world before the Empire State Building took the title. It was built by the Chrysler Corporation and served as the automobile manufacturer's head quarters until the mid-1950s.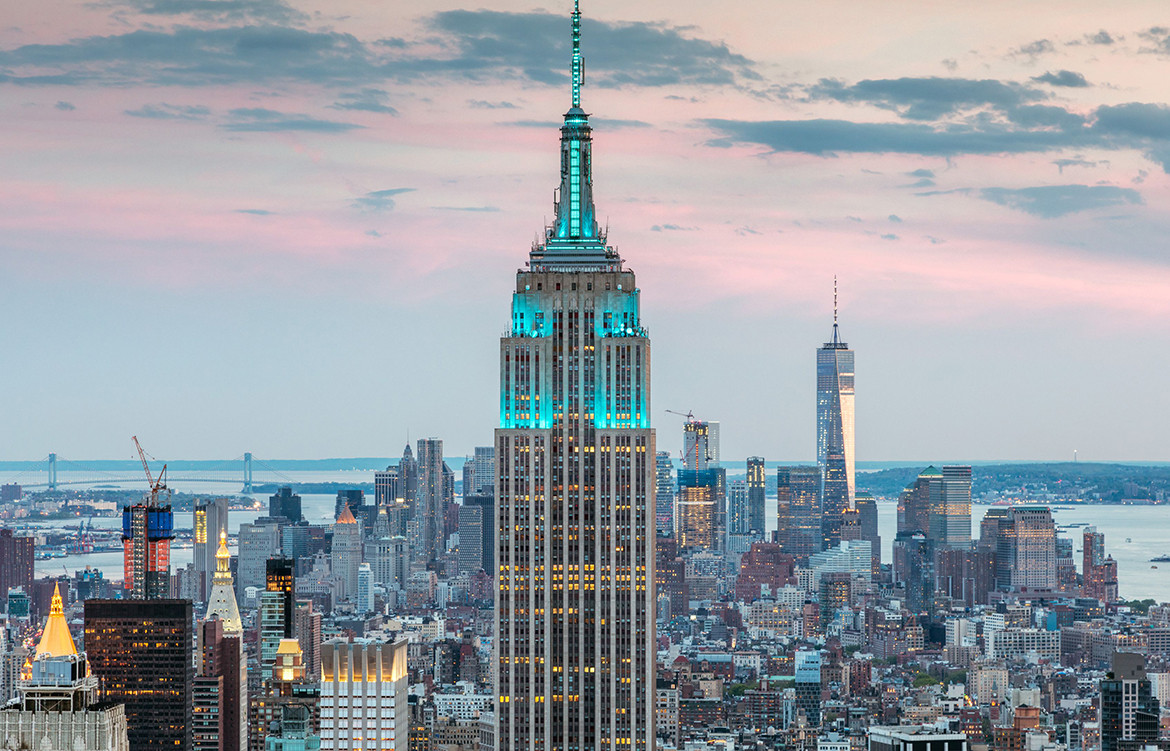 2. The Empire State Building, 1931 (Cost: US$40 million plus)
Designed by Shreve, Lamb & Harmon and located in New York City, America. The design was changed 15 times in order to ensure its position as tallest building in the world. In 2020 it is the 48th tallest building in the world. Its inspiring Art Deco architecture and impressive observation decks, not to mention its relevance as an American cultural icon, make it a highly sought after tourist attraction year on year. A majority of the Empire State Building is dedicated office space.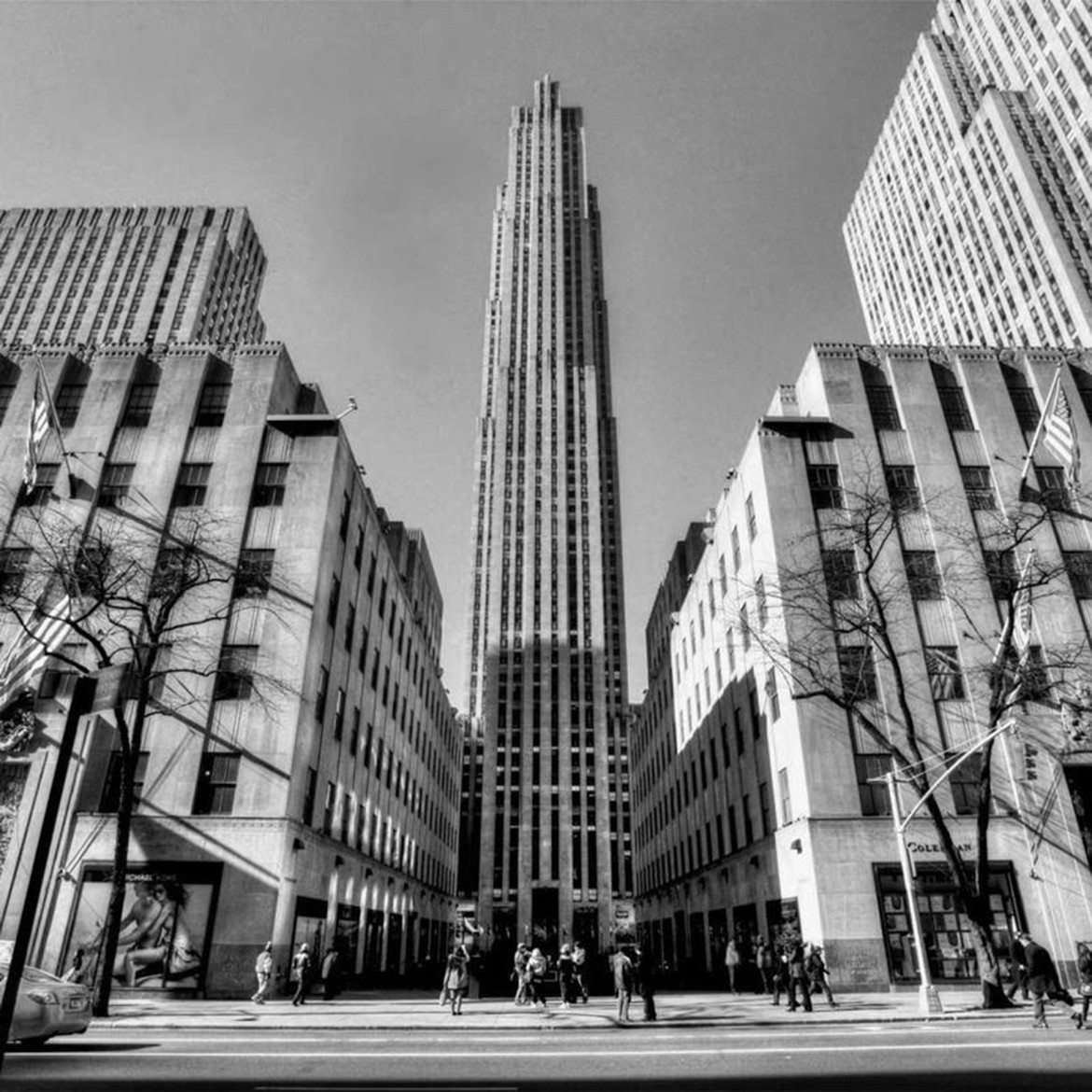 3. The Rockefeller Centre, 1933-39 (Cost: US$250 million)
Designed by Raymond Hood and located in New York City, America. Often touted as one of the greatest projects of the Great Depression, the Rockefeller Centre at that time comprised 14 commercial buildings but has since expanded to include 19. Columbia University originally owned the land, leased it to the Rockefeller family, meaning the site for a new Metropolitan Opera. This fell through early and construction for the current plans began in 1931 with the first building opening in 1933.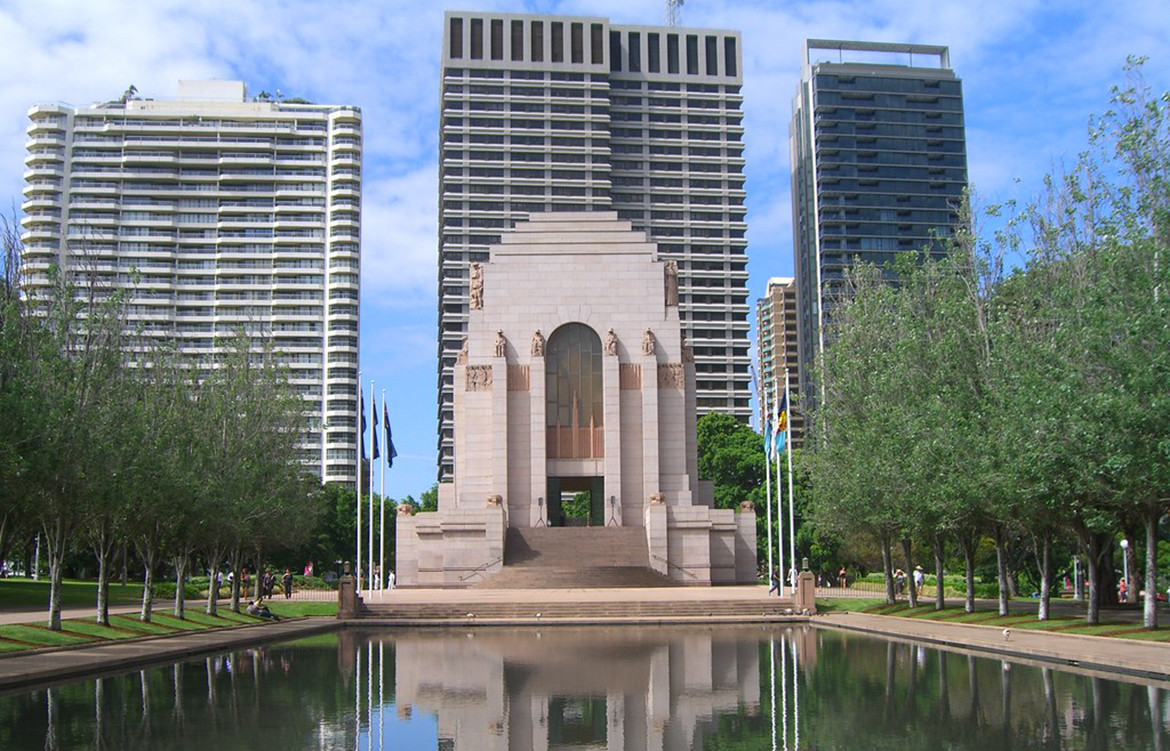 4. ANZAC Memorial, 1934 (Cost: AU£ 75,000)
Designed by Bruce Dellit with sculptures and figural reliefs on the façade by Rayner Hoff, located in Sydney, Australia. The ANZAC Memorial is one of the most iconic civic structures in Australia, for its cultural and historic significance as well as architecture. The war memorial, monument and museum was built as a memorial to the Australia Imperial Force of World War I and was opened on 24 November 1934 by Prince Henry, Duke of Gloucester (who went on to serve as Govener-General of Australia from 1945-1947). As part of the Centenary Project, the Memorial has recently received a $38 million redevelopment.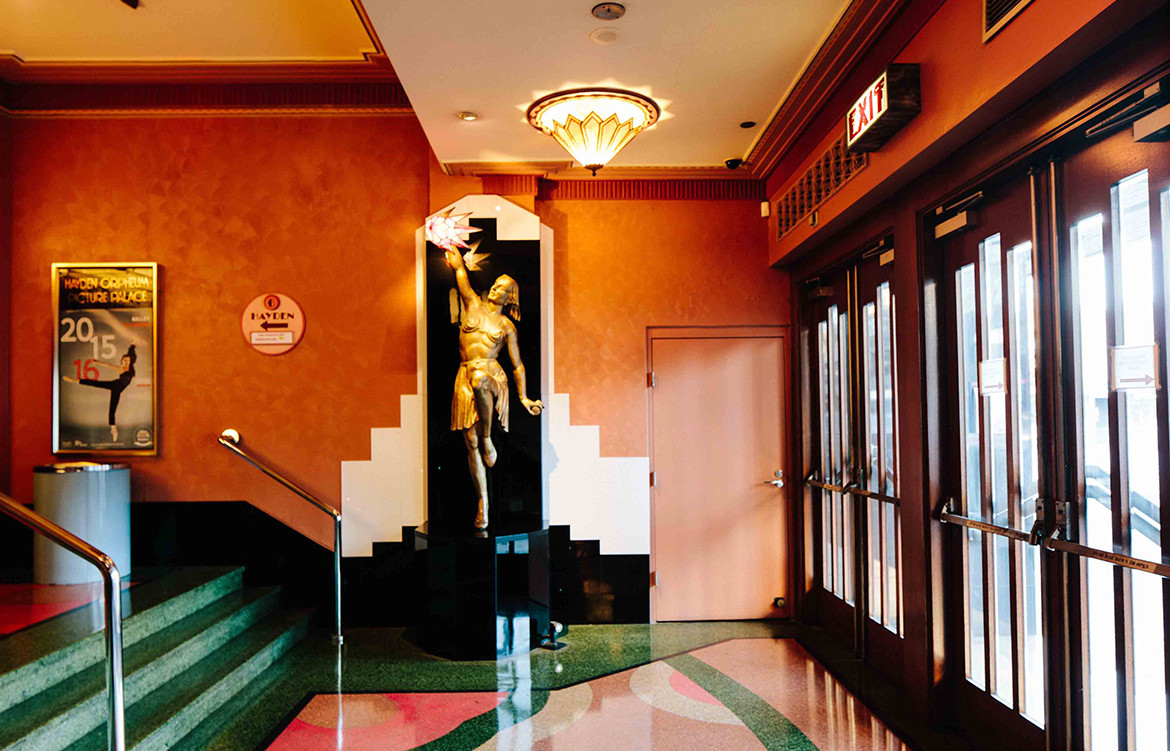 5. The Hayden Orpheum, 1935 (Cost: AU£ 45,000)
Built by the Virgona family for around 45,000 Australian pounds, it is located in Sydney, Australia. When first opened, the Hayden Orpheum was considered to be one of the most modern theatres in Australia – if not the most modern. But by 1971 it was open to sales as a redevelopment however never sold. In 1986 Australian television personality Mike Walsh bought the cinema and restored it to its former glory. It reopened a year later in 1987 as the Hayden Orpheum Picture Palace.
With such a rich and pervasive history, architects, designers and Design Hunters can be understandably cautious incorporating elements of the Art Deco movement into their modern homes and contemporary designs. Whether you're restoring genuine Art Deco architecture or creating something new it is possible to take inspiration from the past without it appearing gaudy or kitsch.
While we wouldn't recommend incorporating all of the below, one or two known signatures to the era can just easily sit in the context of a modern home today. Think arcs and circles or conversely Geometric, angular patterning; jewels tones; graphic or mosaic tiles; angular detailing on cornices, ceilings roses, door and window frames and exterior facades; and inbuilt furniture – particularly seating.
Here are our favourite contemporary examples…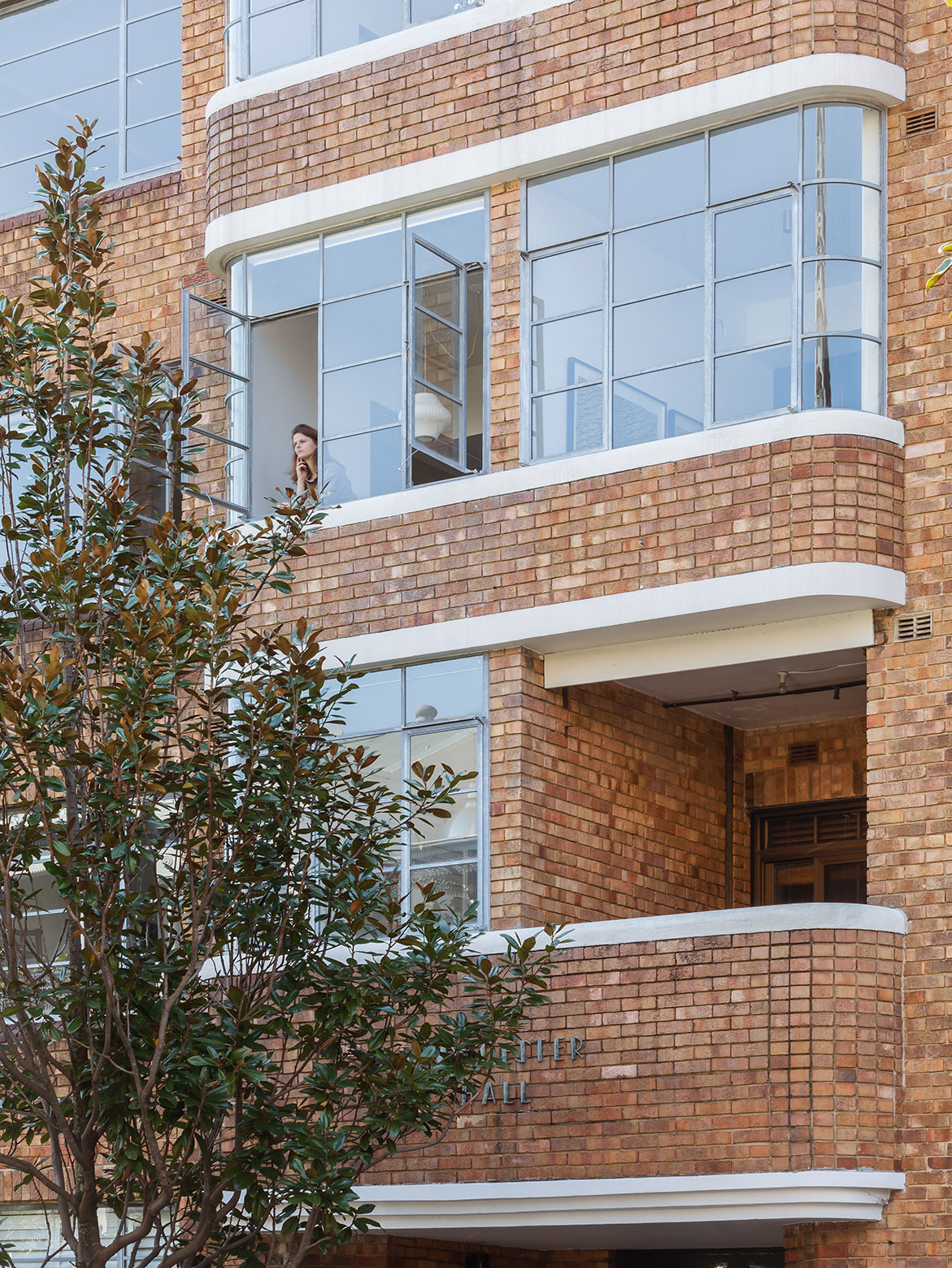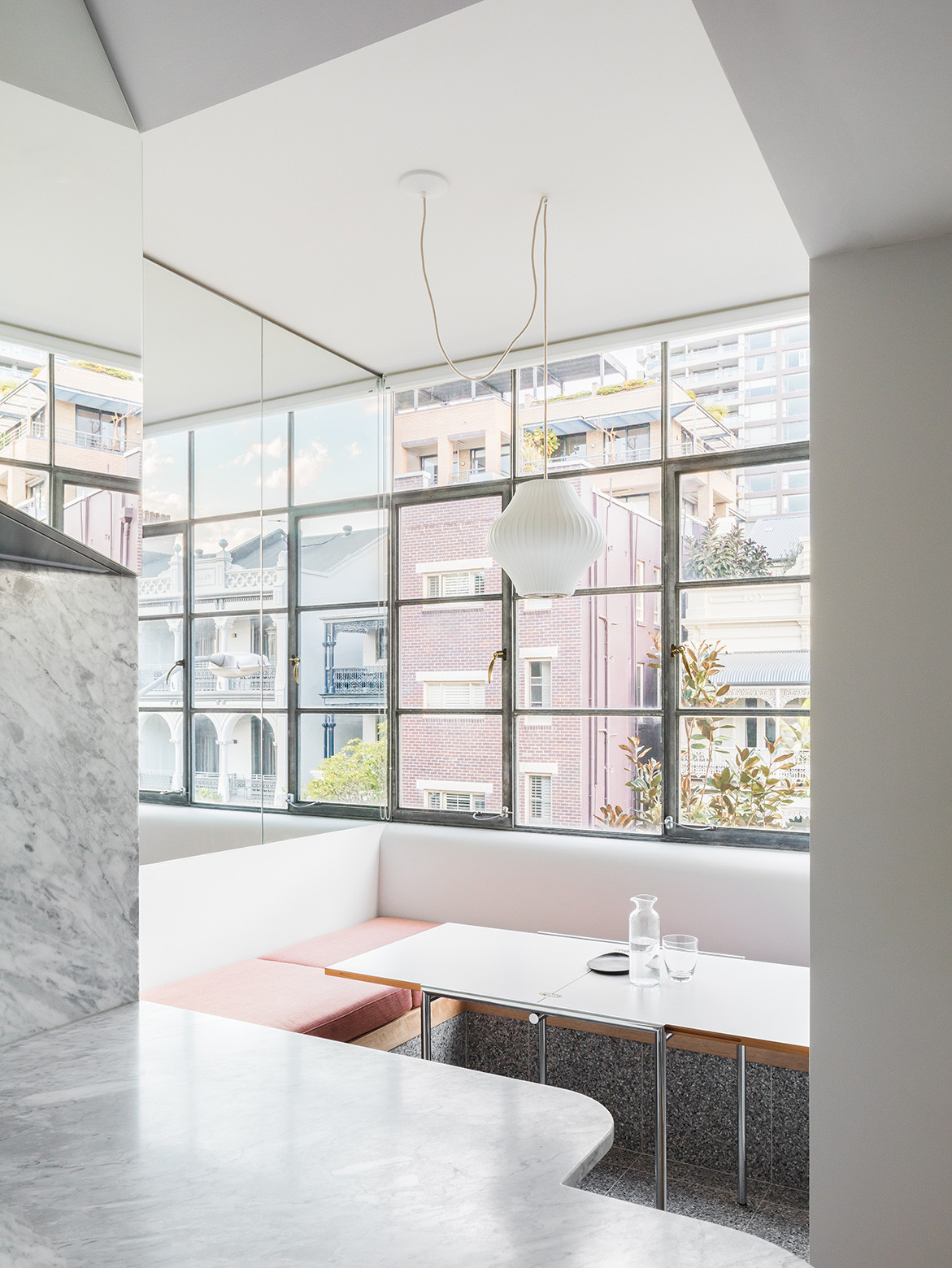 Challis Avenue Apartment by Retallack Thompson. Photography by Kat Lu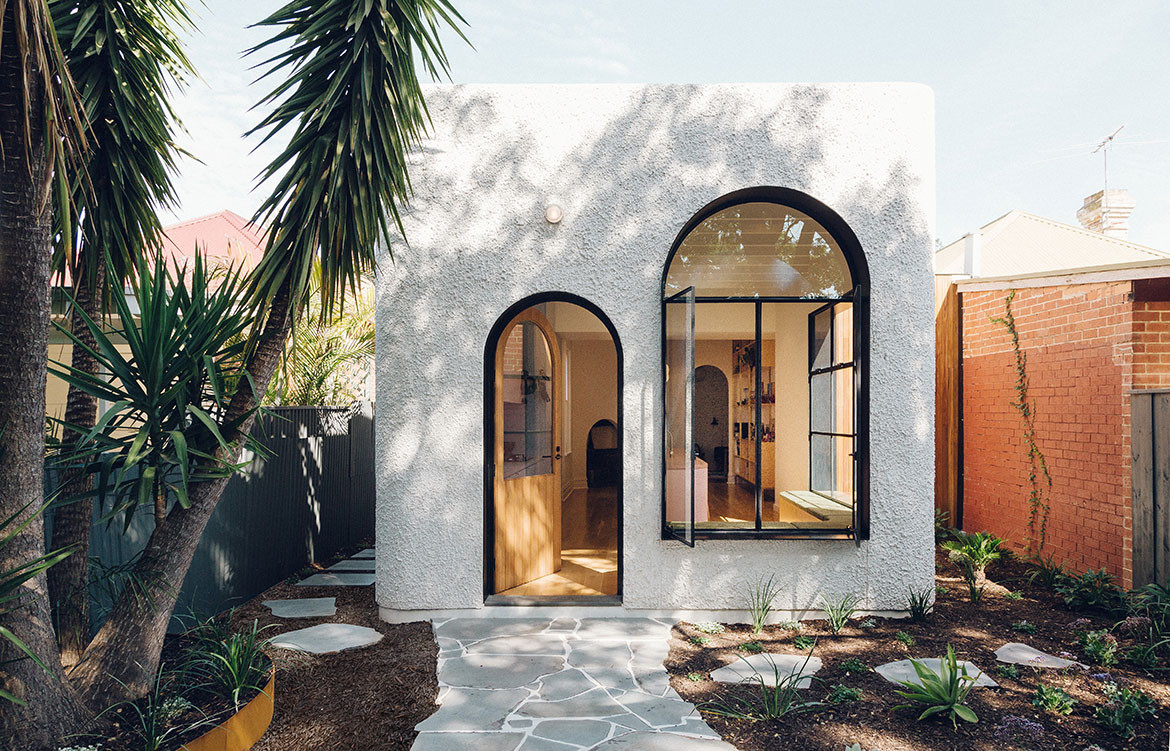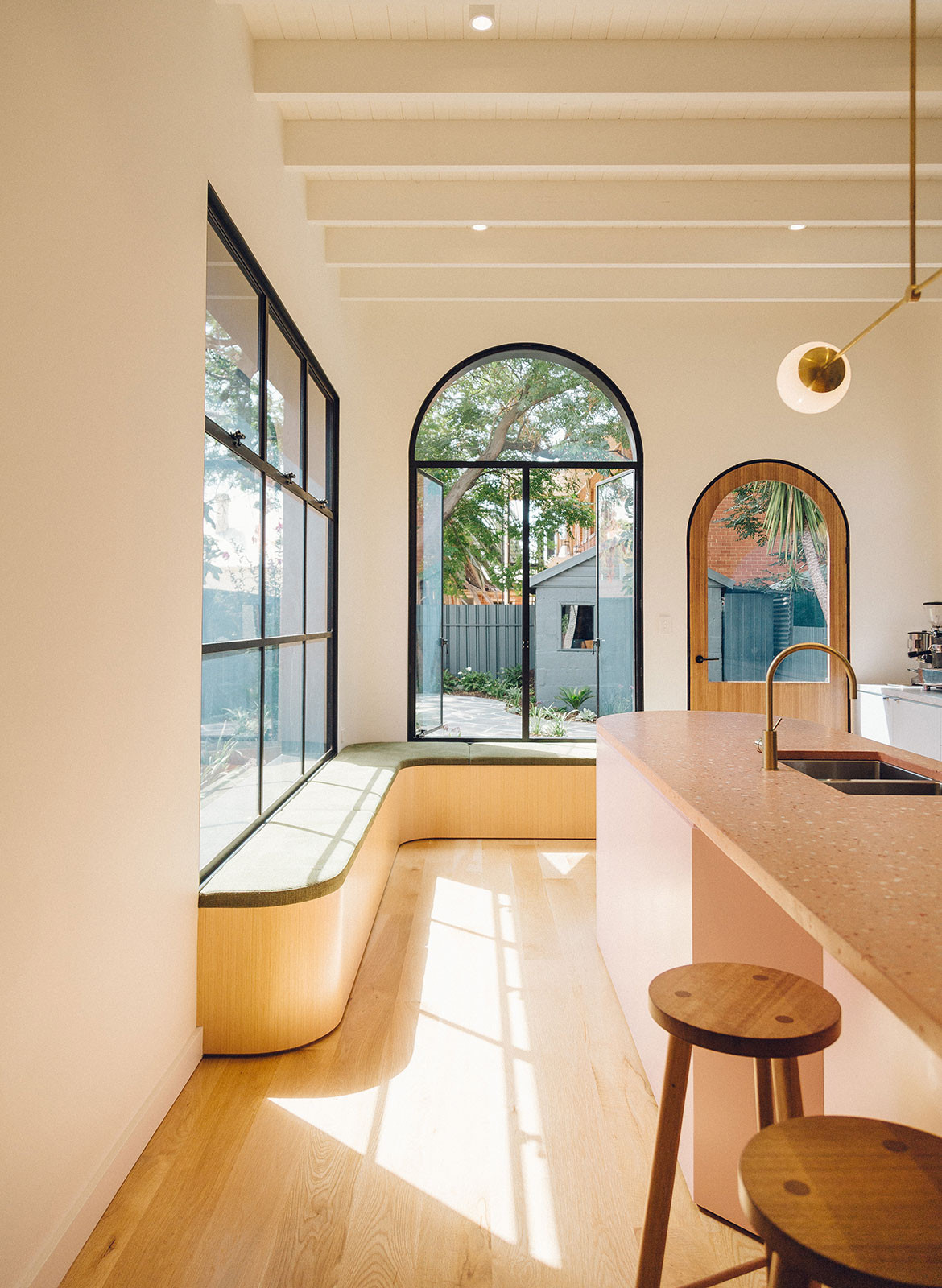 Plaster Fun House by Sans Arc Studio. Photography by Tash McCammon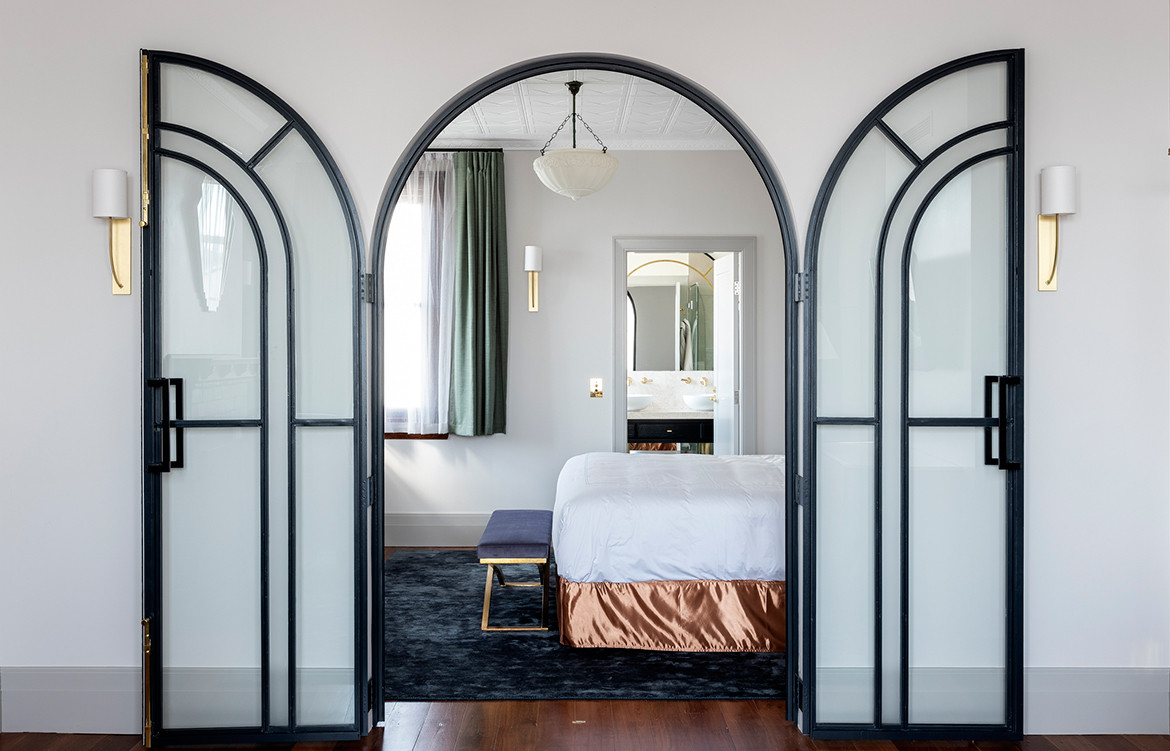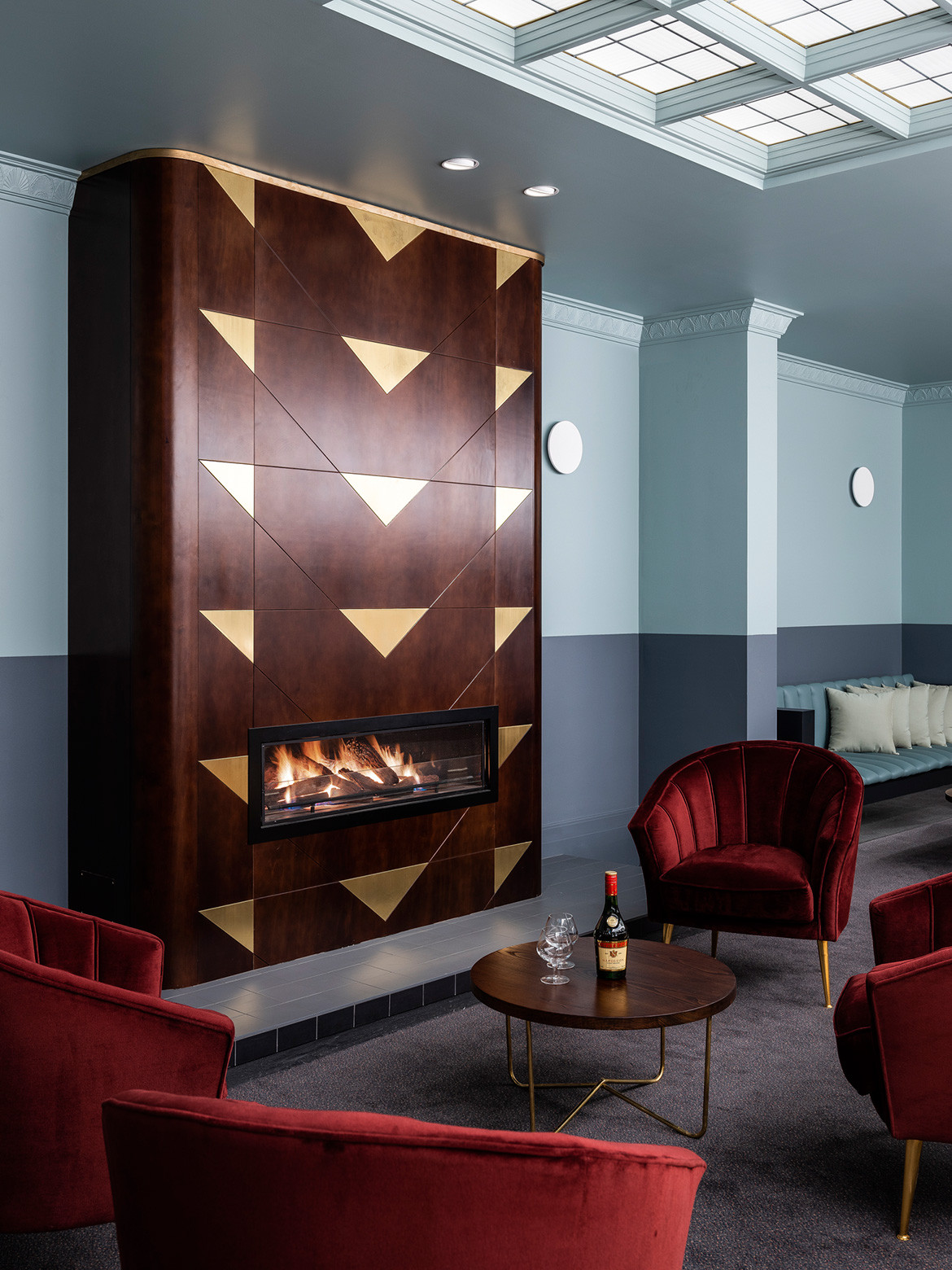 The Tattersalls Hotel by Luchetti Krelle. Photography by TomFerguson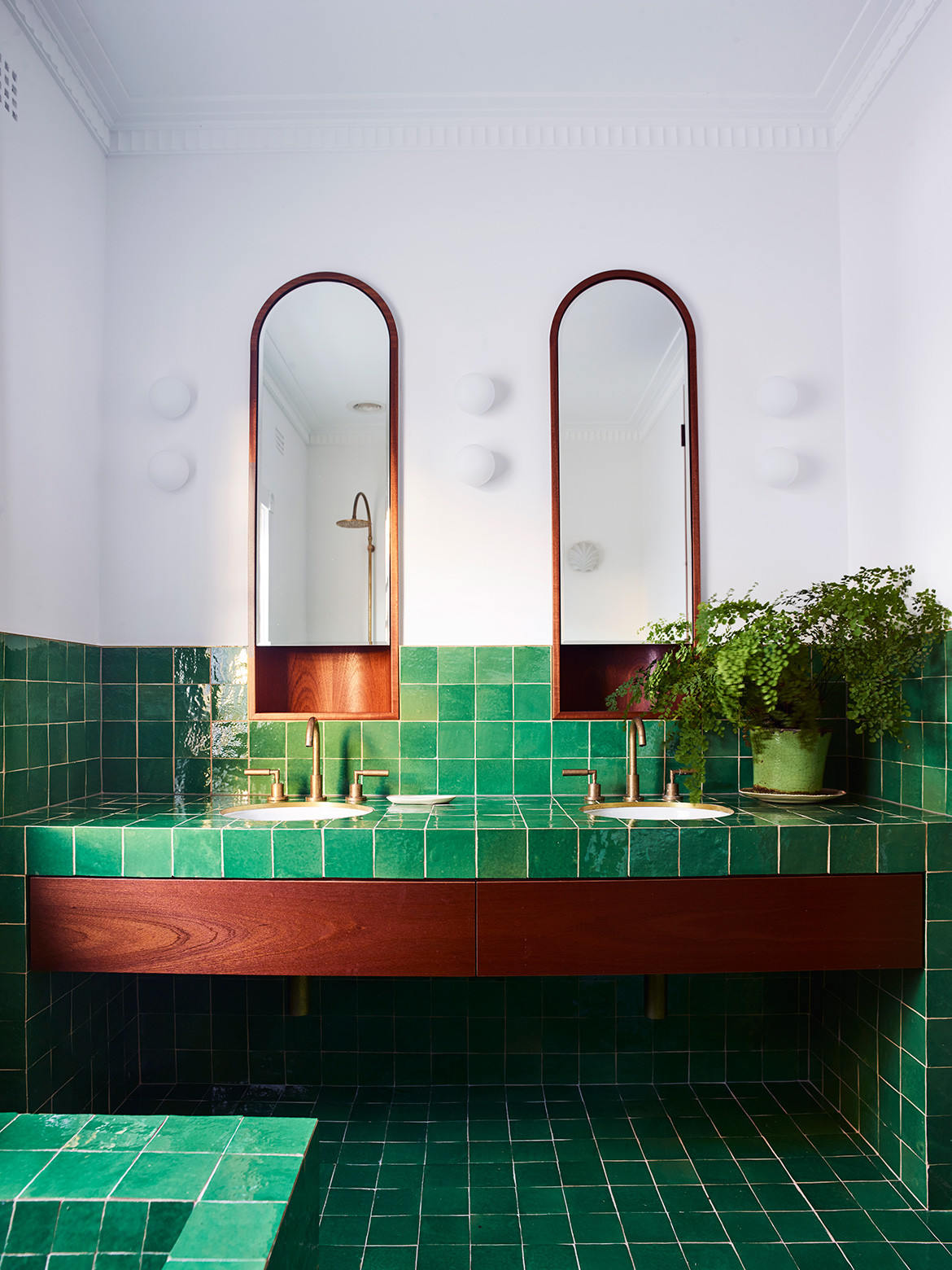 Brighton Boulevard by SJB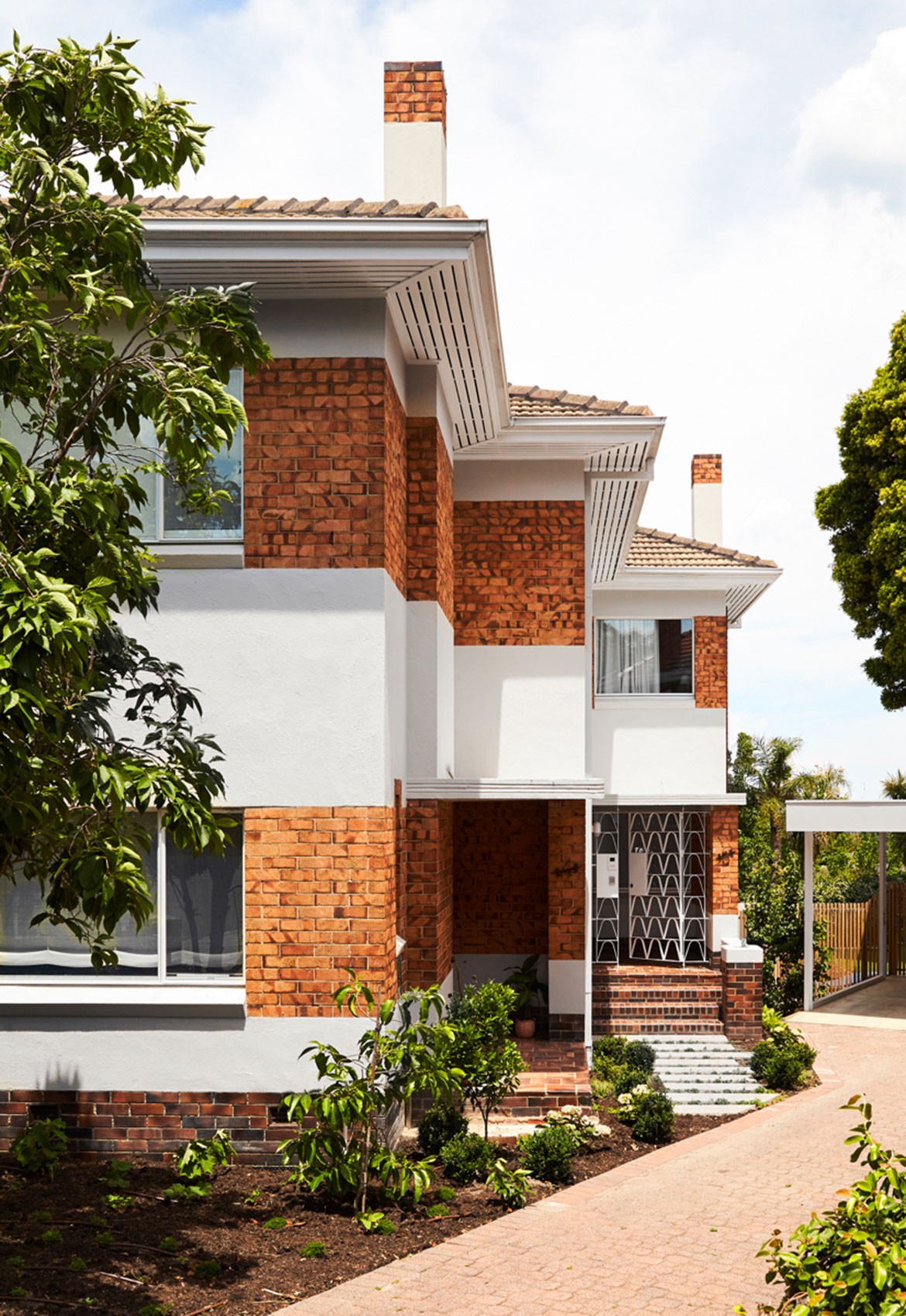 Holroyd House by Foomann Architects. Photography by Willem Dirk du Toit
---