A stellar career has been recognised in this year's Queens Birthday Honours List. Sue Carr has been awarded an (AM) of the Order of Australia (General Division) for significant service to interior design, to education and to women in business.
On receiving the news of her appointment Sue responded, "When I co-founded my first design practice fifty years ago, I did so with the firm belief that interior design could stand alongside architecture as an equal contributor to the built form.
For interior designers, it is about space, form and light, the sensory experience, the materiality, and the subliminal parts rather than the obvious or the superficial."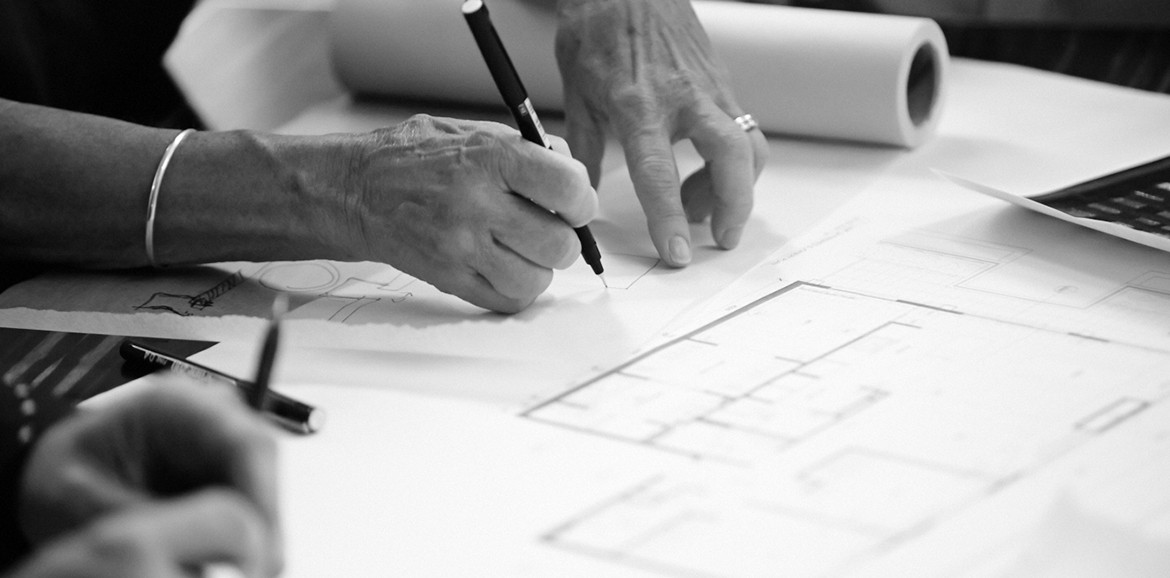 Throughout her 50-year career, Sue Carr has been an instigator of change and an icon of the design community in Australia, receiving a multitude of accolades in recognition of this. In a time when women were seldom on a building site, Sue was leading her own revolution, and in doing so, has helped pave the way for women in architecture and design today.
As Founder of Carr, her eponymous architecture and design practice, Sue has guided her team through five decades of sometimes tumultuous economic and political upheaval in Australia, adapting to the circumstances of the day and always becoming stronger. Now in 2021, the business is perfectly positioned and Carr is recognised as one of the most respected practices in the country.
Sue established her first design studio, Inarc, in Melbourne on 10th May 1971. At that time interior design was regarded more as an after-thought rather than integral to a project but Sue had very different ideas, constantly evolving the business and moving forward creating exemplar projects through the relentless pursuit of quality.
From Inarc and the transition of the practice to Carr, the studio has become a force within the architecture and design community. Transitioning from solely interiors, the studio today encompasses an integrated interior design and architectural service where both disciplines, along with the business team, work together as equals.
Over the past 50 years, Sue has achieved something that many before her have only dared to dream – longevity in her profession, a successful practice and, through the force of her presence, the ability to change the face of an industry. As Sue herself says, "We're very fortunate in Australia, where success can be possible through passion and hard work – something I've always applied to what I do. No matter what it is."
In so many ways Sue has been a driving force within the changing face of design. Her talent and determination have paved the way for her success concurrently ensuring that the design industry she loves has also been brought to greater prominence. Her presence, skill and determination have, in no small part, led the way for the acceptance of woman in a once, primarily male-dominated profession.
We are in awe of the triumphs Sue has achieved over the years and the heights that she has attained and this award is another indicator of the esteem in which she is held by her peers, the architecture and design community as a whole and indeed the wider public.
Our heartfelt congratulations Sue. Rather than the crowning glory to an incredible career, this award must be the impetus to keep doing what you do best, design and lead, as without you, our industry would be very different indeed. Trailblazers such as yourself are brave and strong and you are indeed a guiding light for all who attempt to follow in your footsteps.
Sue Carr has been a great friend of Indesign Media for many years and participated in the inaugural INDE.Awards jury and subsequent years, only relinquishing the role in 2021 to concentrate on the celebrations of Carr's 50-year anniversary and now, of course, this singular honour.
We think you might like this story about Carr's Red Hill Farm House project
---