For the most part, architect John Wardle is a forward thinker, a designer whose practices' buildings – including the under-construction Melbourne Conservatorium of Music and the Melbourne School of Design – are shaped and crafted using the latest computer-aided design technologies and innovative construction techniques.
In some ways though, John looks backwards and forwards, subconsciously, to advance and compress time. As founder and principal of John Wardle Architects (JWA), John maintains that good architecture needs sufficient time to percolate and evolve.
At JWA, there is a constant endeavor to expand time: ideas are given space to emerge; the client's needs might change or become more readily understood; spatial outcomes and minute details are refined. "The design development stage can only benefit from an extended period of deliberation and consideration," he notes. His own house in Kew, in Melbourne's inner east, is an extreme example of the transmutations that can occur in the architect's mind and a building over a prolonged timeframe.
Home to John and his wife Susan for more than 25 years, the house was originally designed by Horace Tribe in 1951. Today, it's almost unrecognisable as the building the Wardles purchased, having undergone two major renovations, most recently in 2000. At that time John was exploring "a fascination with a sense of enclosure"; a new wing was added to project the primary elevation outwards towards the street, partly to capture city views.
The resulting living room presents as a cross-section of the house. "All of the structure, internal finishes and furniture elements are capped by a single sheet of glass, which invites an understanding of the inner program," says John.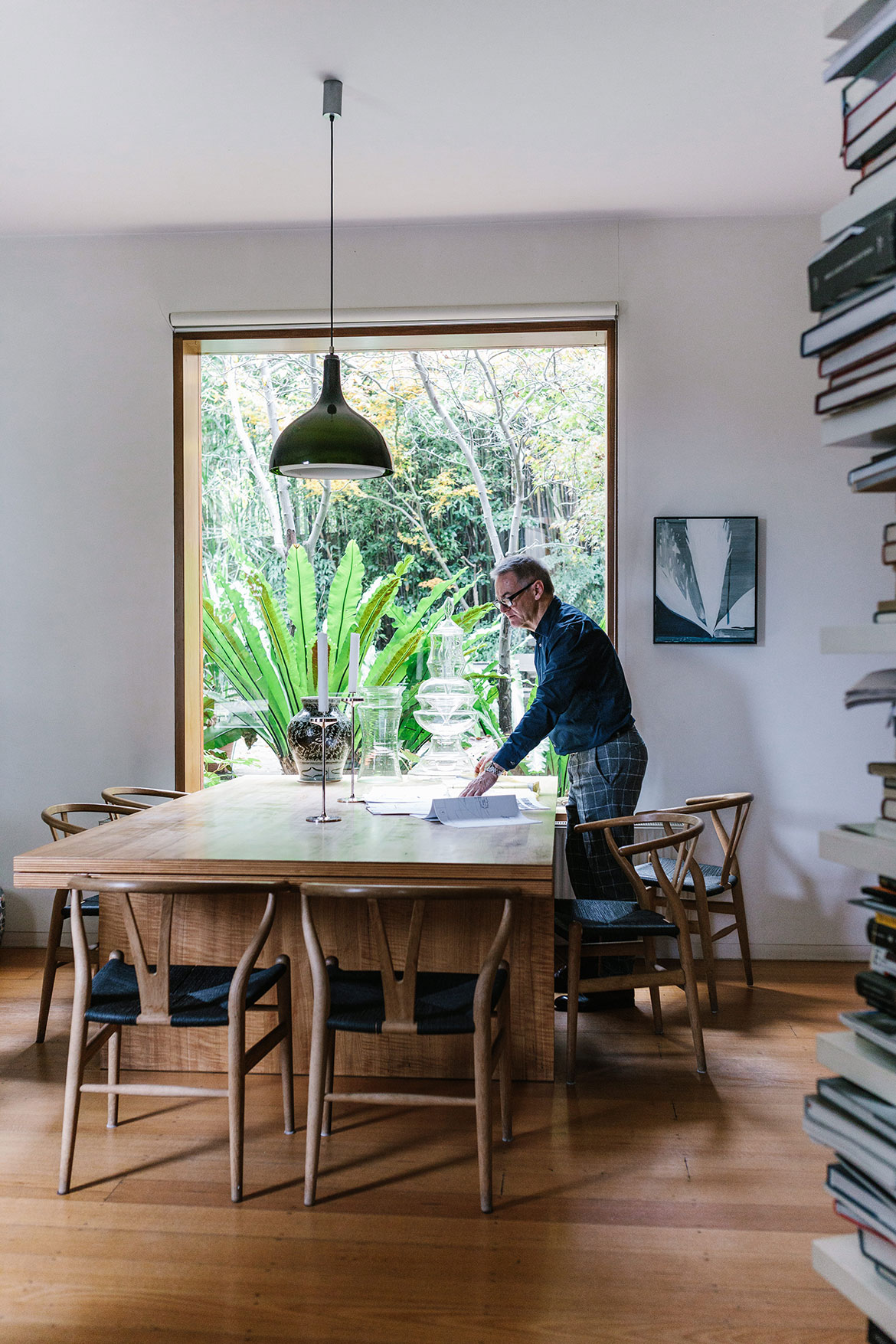 Inside, the perimeter of this space is emphasised by articulated shelves and benches used for formal display, while a collection of contemporary furniture pieces – including a large sofa and iconic chairs such as the Fjord chair by Patricia Urquiola for Moroso and the Take a Line For a Walk armchair by Alfredo Häberli for Moroso – are arranged and rearranged to facilitate entertaining or relaxation modes. A grand piano takes centre stage: a house concert is being planned with an old friend, singer-songwriter Rebecca Barnard, who will be joined by Monique diMattina.
John explored the same preoccupation – with different results – on later JWA projects, including the City Hill House and Vineyard House. "To use your own projects as a test bed for the sorts of ideas that we often encourage our clients to consider gives validity to those concepts," he says. "When you test your ideas with genuine enthusiasm and a degree of strategy on a project for your own family, it can draw those moments of individual endeavor into something that becomes part of a larger office discussion, such as a joinery element or ways of lighting a room.
"I enjoy that aspect of practice," he adds, "where personal experience rolls into larger discussions with colleagues."
Now that the couple's children have grown up and recently moved out, the architect is developing plans for a third major reworking of their home. "The intention this time is to make it bigger by turning the kids' playroom and elevated terrace into a place for drawing and study," he says. "The original floor plan is still there, but it's been slowly consumed as I've worked and reworked it over many years. The house is basically a constantly shifting experiment, and I think we will continue to stay there for many years."
Despite this long-term preoccupation with one building, John and his family also enjoy visiting their farm on Bruny Island in Tasmania. The same location in which the JWA-designed Shearers Quarters won Australia's highest award for residential architecture: the Robin Boyd Award in 2012. John has spent the past 18 months overseeing the renovation of the property's historic Waterview cottage, originally constructed in the 1840's by the ship's carpenters, on the edge of a cliff overlooking Storm Bay. "I need to visit Waterview as an antidote to city life," he says.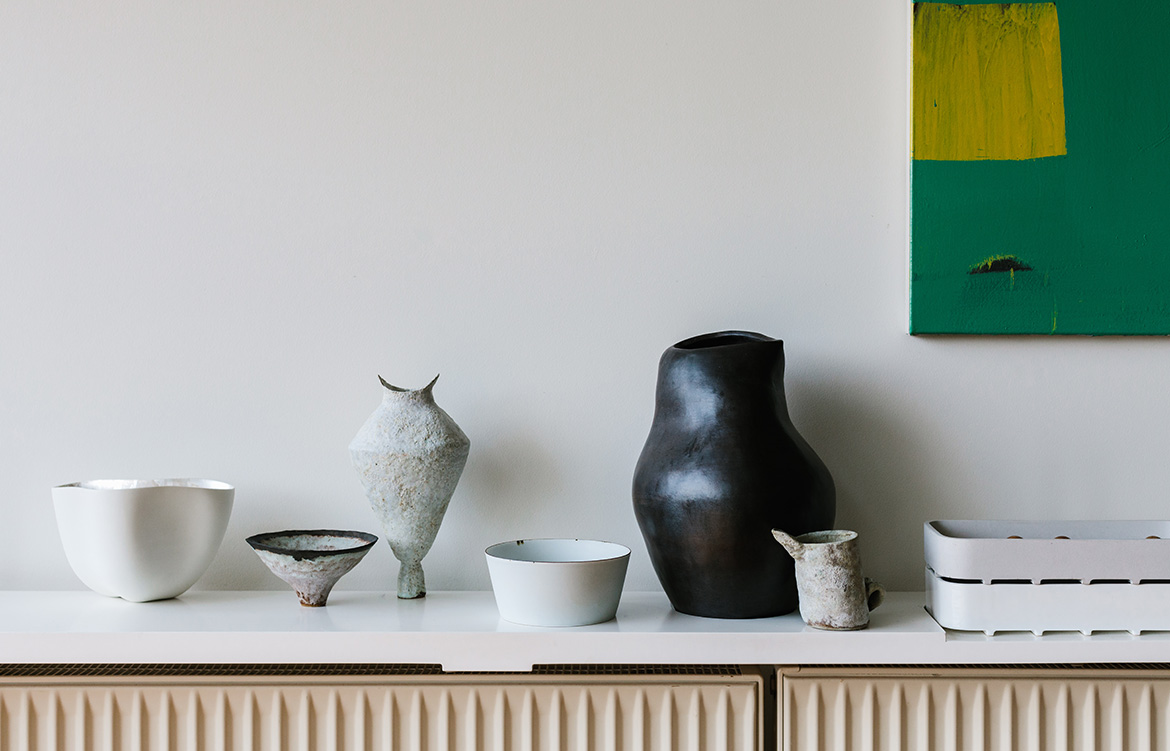 John grew up on the outskirts of Geelong, on the banks of the Barwon River; his father was an agricultural scientist turned science teacher and his mother was a school librarian. His childhood home was a place where accepted knowledge and conventional wisdom were endlessly challenged by constant questioning and new evidence. It was an environment that stimulated his ingrained sense of curiosity, one that was instrumental in setting the tone for JWA's inclusive practice model, where the studio structure enables John to "lead from the middle".
"Rather than just an understanding of architectural history, I bring a broad range of interests into the practice discussions," he says. "I'm a very curious person and many of the methods of our practice are informed by that curiosity, as well as that of fellow Principal Stefan Mee, and by drawing craftspeople, artists and makers into our circle. I'm not an architect who works in isolation and we very much require many levels of input from a broad group of others within the practice." John's home and office are testament to his broad interests, with their substantial arrangements of unusual objects collected over time.
Over several weekends each year, members of the JWA team visit John's Bruny Island property en masse, to undertake building projects. "Those trips are beneficial in so many ways: they remove us from the conventions of the space and the orthodoxies of an architecture office to somewhere that is completely other," he says. "When we are there I try to not dictate, but rather to suggest and encourage, so those weekends are very playful. They are less about pure design and much more about the process of making, and sparking connections with the skilled tradespeople who craft our buildings."
John also seeks respite from the pace of city life and his own restless energy by taking long walks through far-flung landscapes, including a recent overseas holiday where he and Susan walked along age-old tracks in three European countries. "It is such a pleasure to walk within ancient places," he says.
Walking for pleasure is a simple way to return to a less demanding era. On foot, it's possible to reconnect with nature and relish the present moment.  Short of time travelling, it's one of the best ways to return to the foreign country of the past, and to luxuriate in the pleasure of having enough time.
This story was originally published in Habitus #37, the Nostalgia issue – out now!
John Wardle Architects
johnwardlearchitects.com
Photography by Marnie Hawson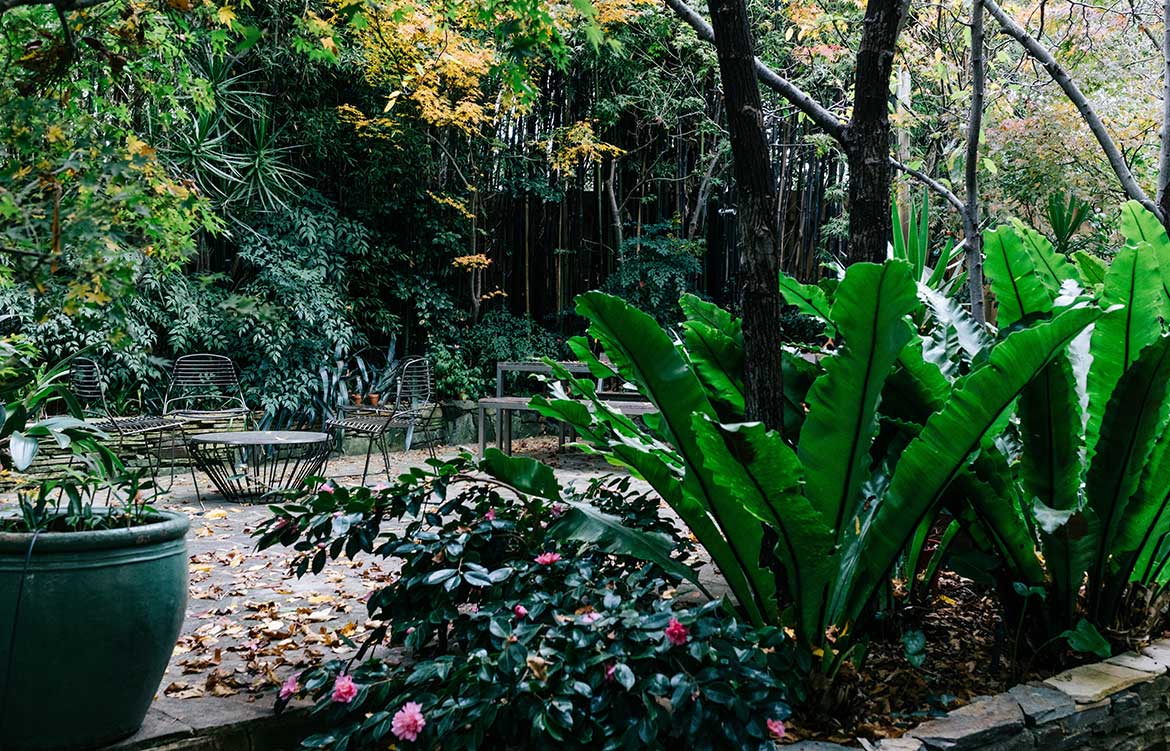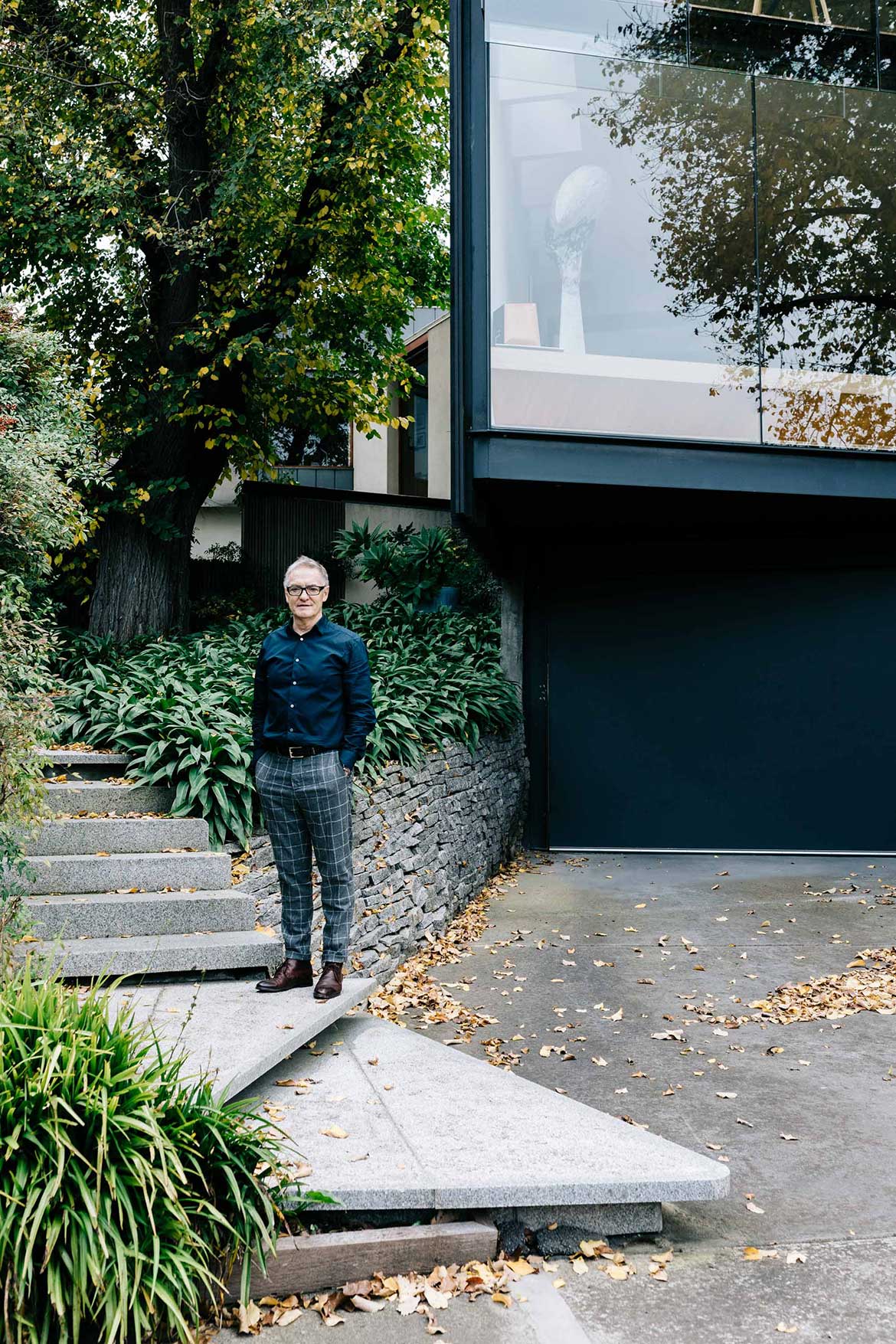 Tags: John Wardle, john wardle architects, Marnie Hawson, Rachael Bernstone
---