Ask Luigi Rosselli to describe his style and the word he uses is eclectic. In fact, eclecticism was the theme of his university thesis when he studied architecture in Switzerland, before moving to Australia for a year in 1980 to work on the design of Parliament House. The theory, popular in the 19th century, posits style not as a personal language, rather a common one that suggests design is for everyone to share and ultimately interpret. So while his aesthetic is distinct and it's virtually impossible to overlook that signature Luigi Rosselli Architects curve, there's great diversity in his portfolio because of a humanist approach that always puts clients first.
"I'm just trying to create great environments for people to live in," reflects Milan-born Luigi, "It's not about preserving the architect's ego, rather trying to understand the likes and passions of the client." When he relocated to Australia for good four years after his Parliament House contract, it was for love. He met and married his Australian wife, Juliet, in Europe and the couple moved into a terrace in Surry Hills. While they lived in the front part of the house, Luigi ran his practice – which celebrates its 35th anniversary this year – from the back. Times were different and so were the jobs. A lot of Luigi's very first projects were commercial commissions with tiny $6000 budgets and although it was just him, the work was constant and growth was steady.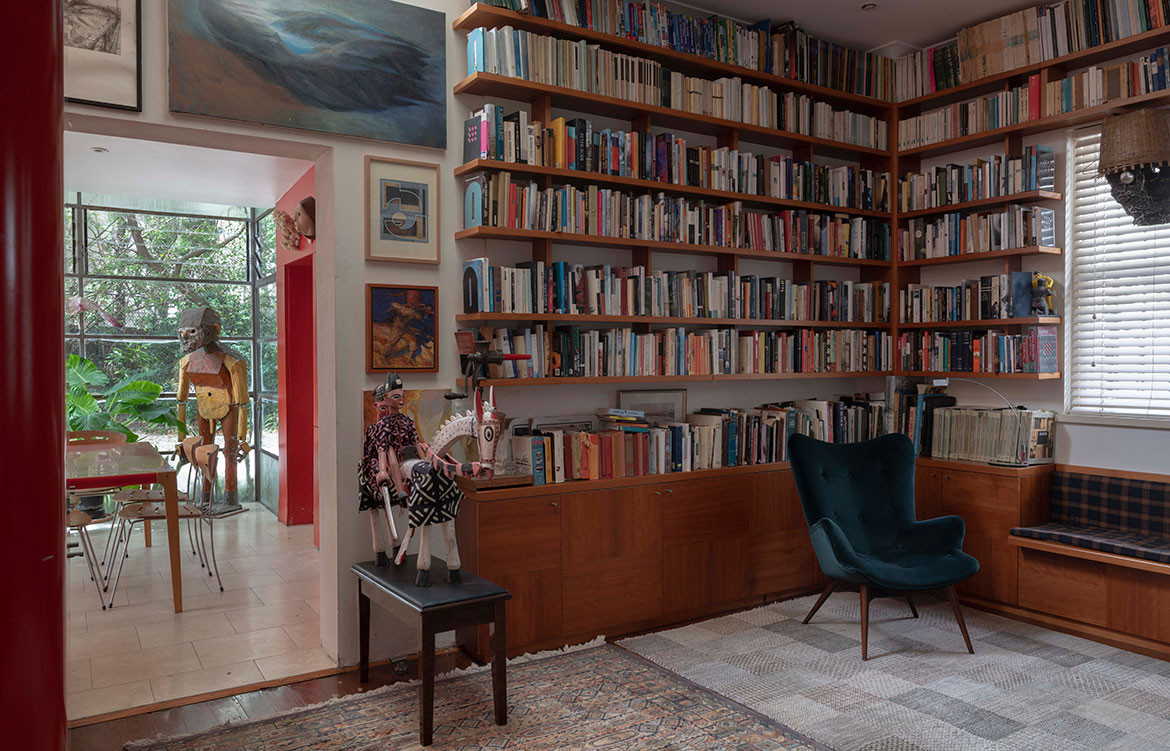 Even back then, Luigi hated conforming and his resulting signature was more an accident than a choice; a subconscious rebuke of the boxy white buildings Sydney was pumping out non-stop in the 1990s. Today, Luigi Rosselli Architects' 18-strong team has made its mark in residential renovation and Luigi's philosophy of working within the confines of a place's character is arguably unmatched. His sympathy is what lends all his residential work a sensual quality, which finds its lushest expression in highly tactile materiality, elegant spatial planning and a mindful approach to setting.
"I like solving problems and I want to leave a legacy of built works that society can hopefully appreciate."
"We're quite soft in the sense we don't like to confront the end-user or offend them," he offers by way of explanation. "We like our work to be quiet and to function as a building that's easy to live in and that doesn't affect the streetscape or passers-by. So in that respect, we're not as radical, say, like many other architects, but our spaces are very humane and that's the priority." To this end, many of the projects exhibit a seamless transition between old and new, achieving balance so the outcome is simply a better version of what it once was. It's a characteristic clearly evident in Hill Top Cottage, where strict heritage restrictions created obstacles for the extension of the cottage's sandstone base to incorporate a new basement level garage. And The Book House's dramatically steep site, which has been carefully sculptured to deliver a home that's nothing short of an elegant study in comfort and quiet retreat.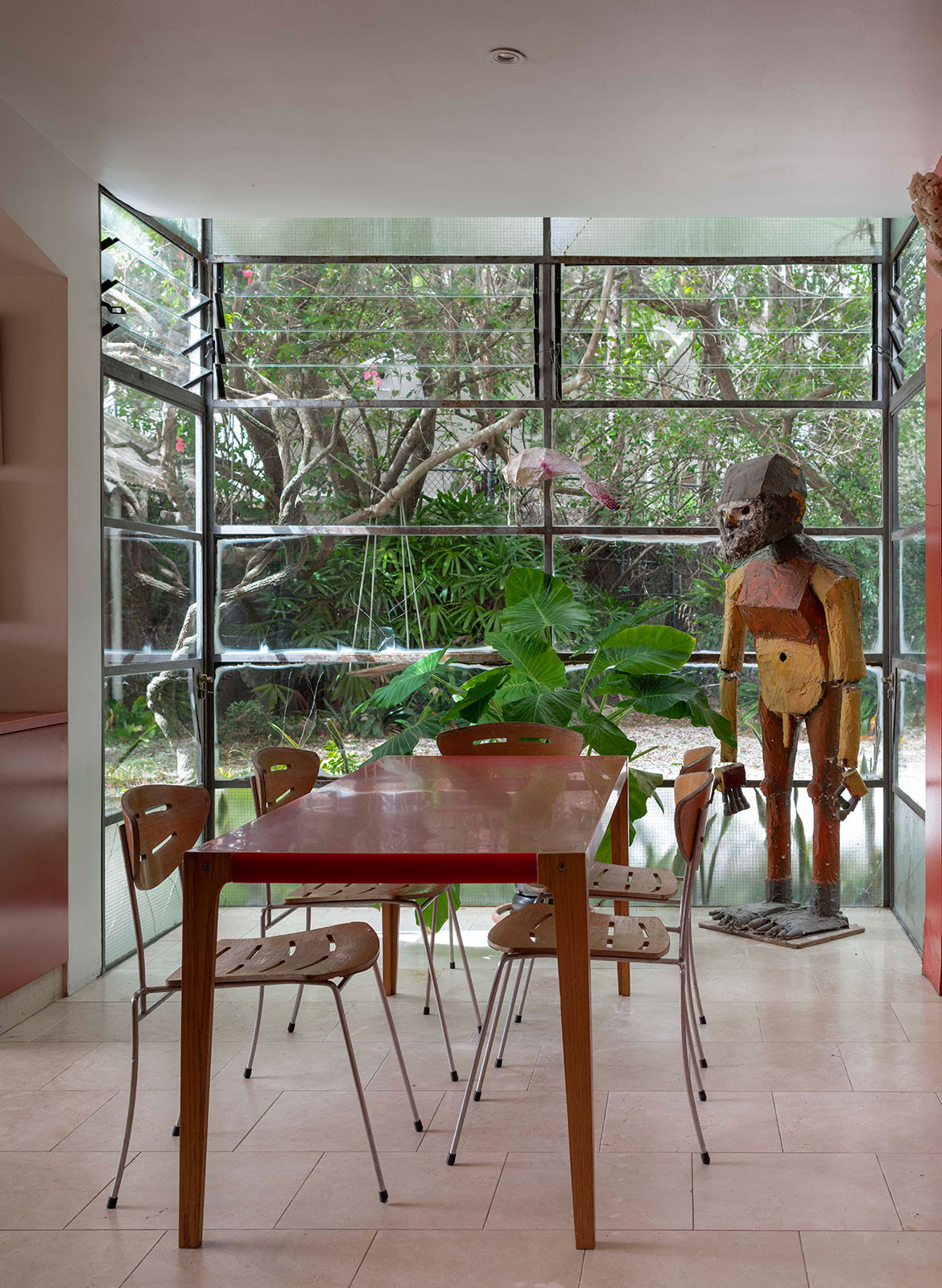 Luigi and Juliet's own house in Clovelly, where they've lived for the past 30 years, is a seeming contradiction to the residential designs Luigi produces for clients. It's maximalist where his designs are minimalist, full where his commissioned work is restrained. The word eclectic comes to mind. But above all else it is a house full of history; a history of family and of ancestors past and each object, piece of furniture, and artwork has a story to tell. There is beauty and intrigue to be found in every welcoming, comfy corner and for a first-time visitor, it really is a wonderland.
Interestingly, the home revealed its own history to Luigi 27 years ago when a group of old ladies knocked on the door. One of them told Luigi she grew up in the house, which was built in the early 1920s. Her father had been a musician in a brass band and when the recession hit, he was out of a job so started collecting metals to on-sell. It was a meeting Luigi remembers fondly, not least because it answered a question that had baffled him since he moved in, as to why there was literally tonnes of steel in the basement. The old lady also told him that when they dug out the backyard they did it by putting sticks of dynamite in the sandstone and covering them with mattresses. Unsurprisingly, the neighbours complained and Luigi still chuckles at the thought.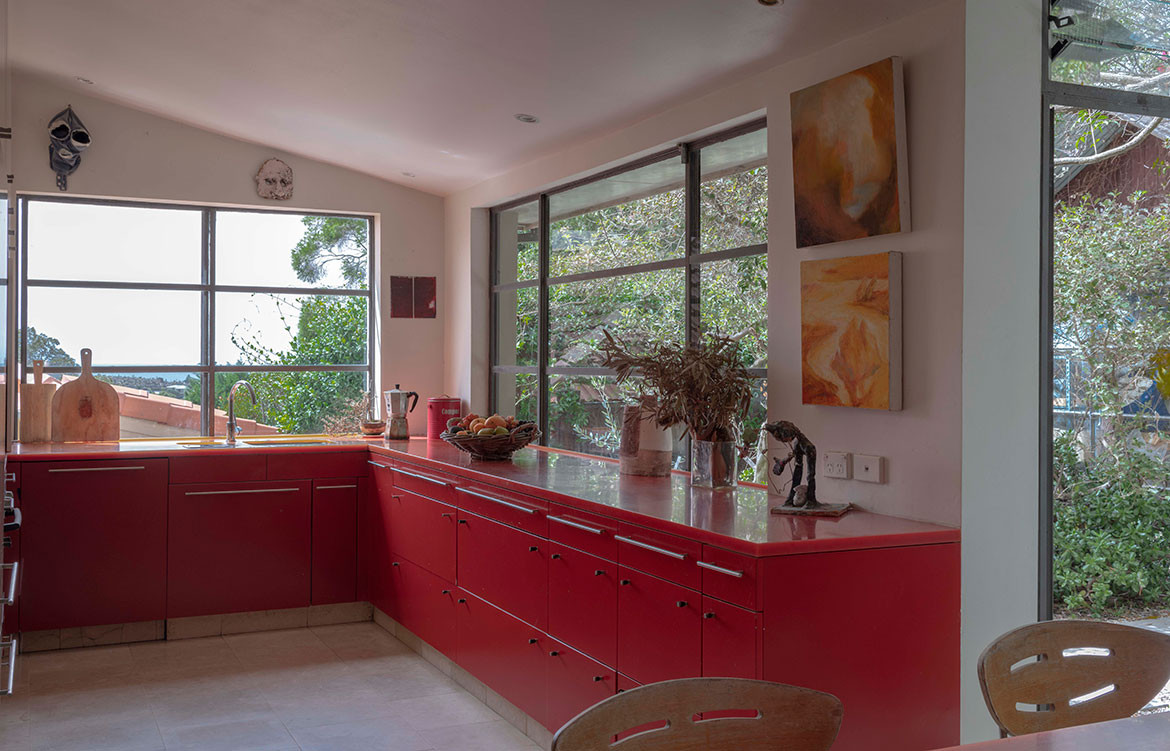 As far as renovating his own home, Luigi did what he would typically discourage his clients to do: build a new room every time they had another child. While Raffaello, Adriano and Giselle no longer live at the family home, their three bedrooms are still very much a part of it. Raffaello, an architect like his father, also recently collaborated with Luigi to design a new home for the practice – the incredibly beautiful and aptly nicknamed The Beehive in Surry Hills – working as the project's lead designer, with Luigi essentially as the client. The new office's façade really is an exquisite example of high-quality handcrafted architecture and reads more like a work of art than brise soleil. It also gives a flicker of insight into some of Luigi's inspirations; the vernacular architecture of developing nations and the farmhouses and barns of Italy, which he particularly admires for their cleverly perforated brickwork walls.   
Raffaello is interested in a circular economy and the idea of producing something by not creating new materials, instead of recycling existing ones. Fortunately, they were able to get their hands on some terracotta tile offcuts and the resulting zig-zag pattern on the office's façade is not only good looking, but it's also environmentally sustainable. Luigi is likewise committed to producing environmentally sustainable design and is passionate about looking for ways to build with materials that come from the site.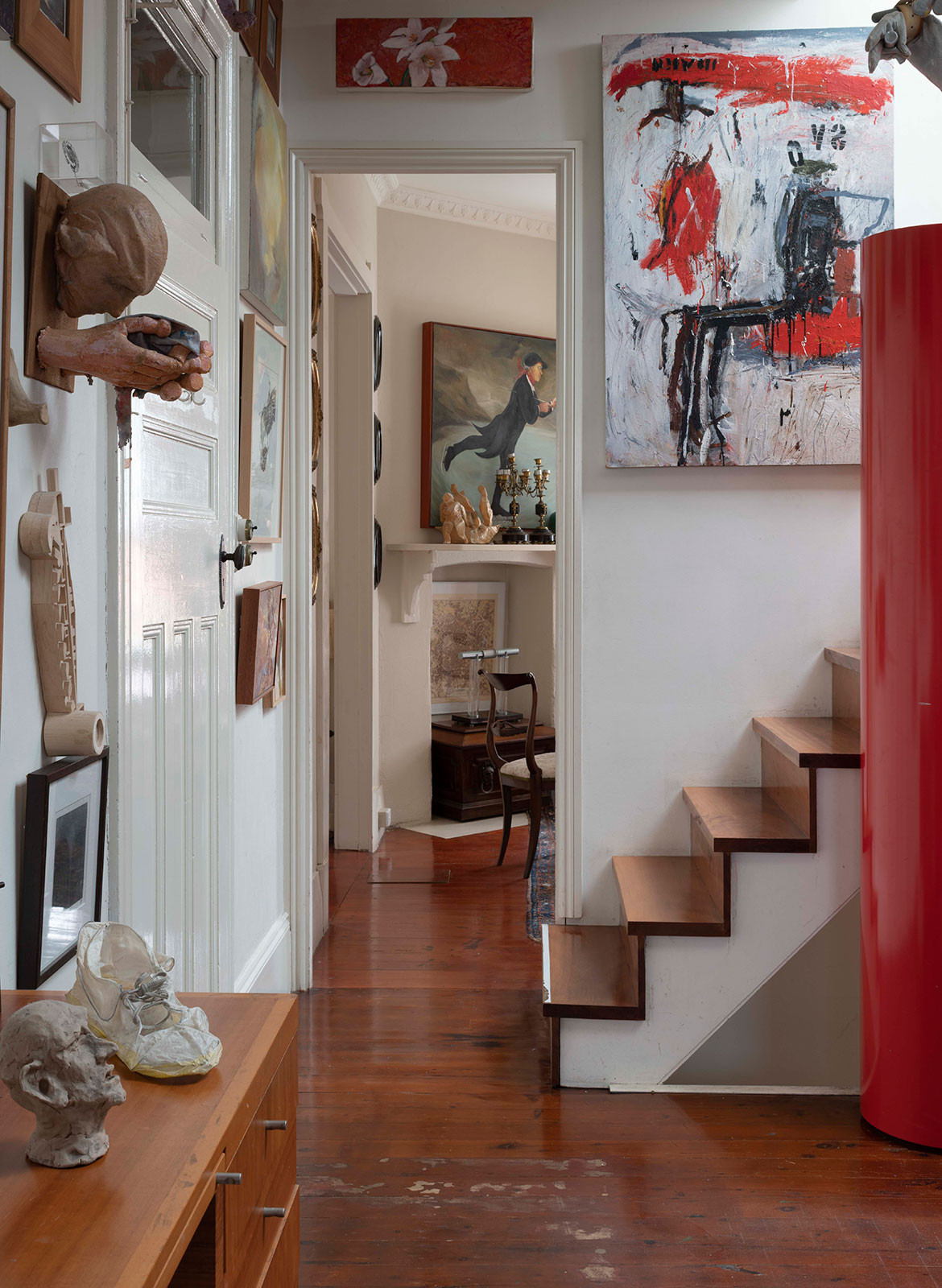 Ask him what he likes most about what he does though and he's quick to answer, "I like solving problems and I want to leave a legacy of built works that society can hopefully appreciate. So that's why my work doesn't confront because in some ways I'm not building for myself or even for the client. At the end of the day, we're building within a particular culture and leaving something behind that's well crafted and long-lasting."
Luigi Rosselli Architects
luigirosselli.com
Photography by Nicholas Watt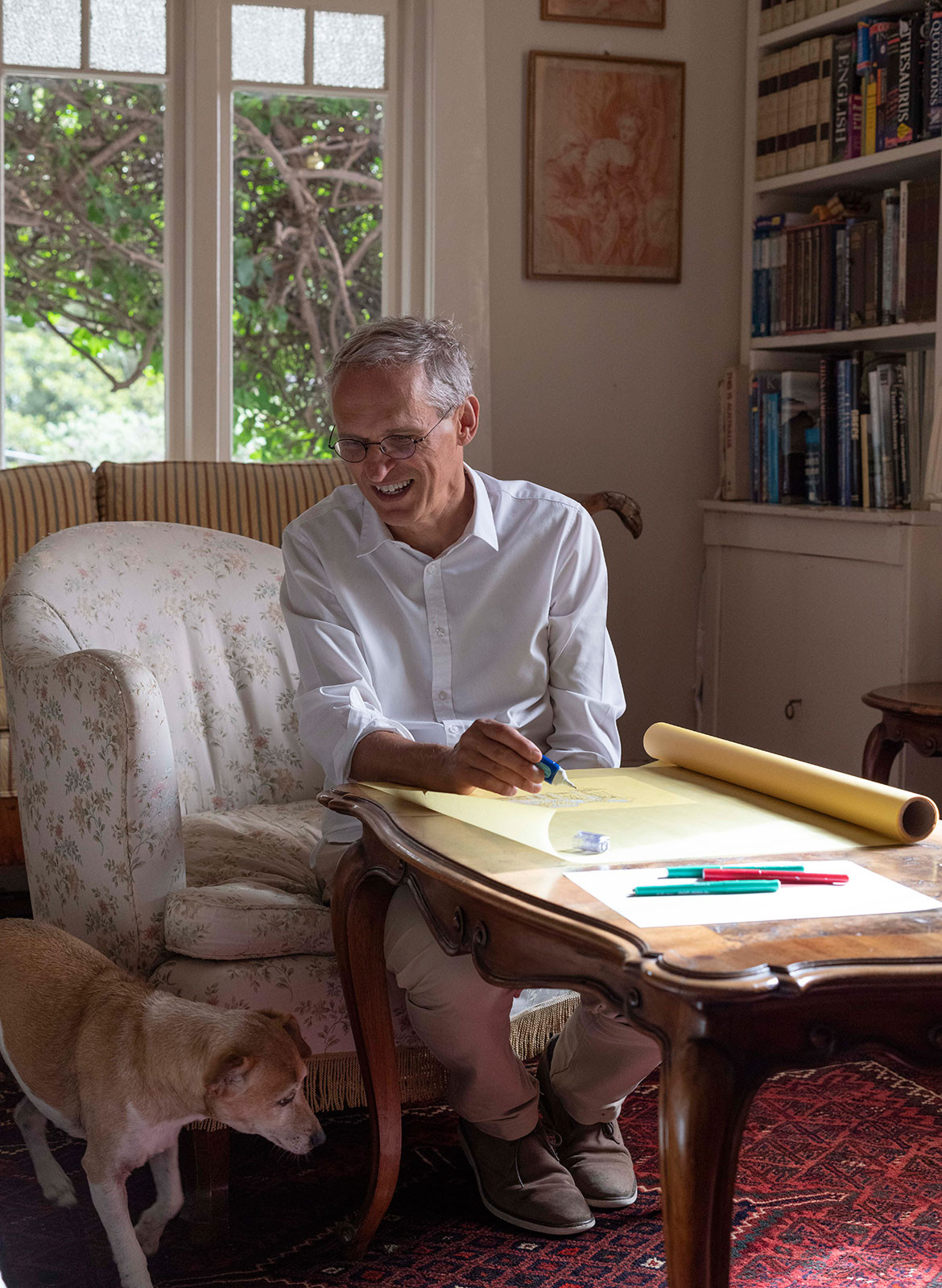 We think you might also like The Pool House by Luigi Rosselli Architects
---