Utterly effortless. How else could one describe IN BED, the online retail space created and curated by Pip Vassett? What once started out as a small selection of linen and homewares has now grown tenfold. Inspirational, aspirational, but ultimately achievable. The IN BED aesthetic is an infuriatingly fabulous mélange of laissez-faire and perfectly poised. Yet you can lift it from the site to in-situ in your own home to the same effect. The product styling is simple and unfussy, as is the product offering, and thus easily reimagined in the homes of Design Hunters like you and me.
In 2013 when IN BED was first launched, it was speaking to a gap in the market for high-quality, reasonably priced, linen bedding. But equally so it spoke to Pip's personal sensibilities and professional goals. Off the back of eight years as the Fashion Director at Yen, it was time to do her own thing and play by her own rules.
A gut instinct and a growing interest in interiors and textile design saw the world open up for Pip – albeit from a seat at the computer.
Nine months of research and production and another five years in business later, Pip has built solid relationships with suppliers and manufacturers the world over. The linen is sourced from Shenzhen, China; cotton from Portugal in a town called Guimarães; the baths towels are made in Izu Shizuoka, Japan; cashmere from Shanghai; and more locally they've had blankets made in Tasmania.
"We'll usually go over to Shenzhen once or twice a year, and Shanghai as well. We just came back from Lisbon and Japan," says Pip. The 'we' is in reference to her partner and IN BED General Manager Eddie. "It comes down to choosing or sourcing products from a location you know has a strong reputation in that particular area," he adds. "In [Imabari, Japan] we looked at a number of examples of the Japanese cotton towels and they were known to be beautifully soft and high quality, so we wanted to produce our products there."
Likening the appeal of IN BED to that of APC, Bassike and ACNE, "brands that I really love and trust", IN BED is conversely dedicated to the residential sphere. 
In addition to the sourcing of linen, building relationships with suppliers and manufacturers, designing and sampling the initial product range, it was always intended that a carefully curated selection of work from local and regional designers would sit beside her linen to complement and round out the collection.
Henry Wilson, Wignut & Co., Gidon Bing, Rina Ono and slightly more established – as opposed to emerging – brands such as Anglepoise, Iris Hantverk and HAY have each gradually made their way onto the website. Like any new business venture that's to extend beyond a successful first reception, continued success comes from building on what works and ensuring the ability to be responsive to the market. Staying close to her clients and their growing interests – anticipating them even – is of utmost importance to Pip.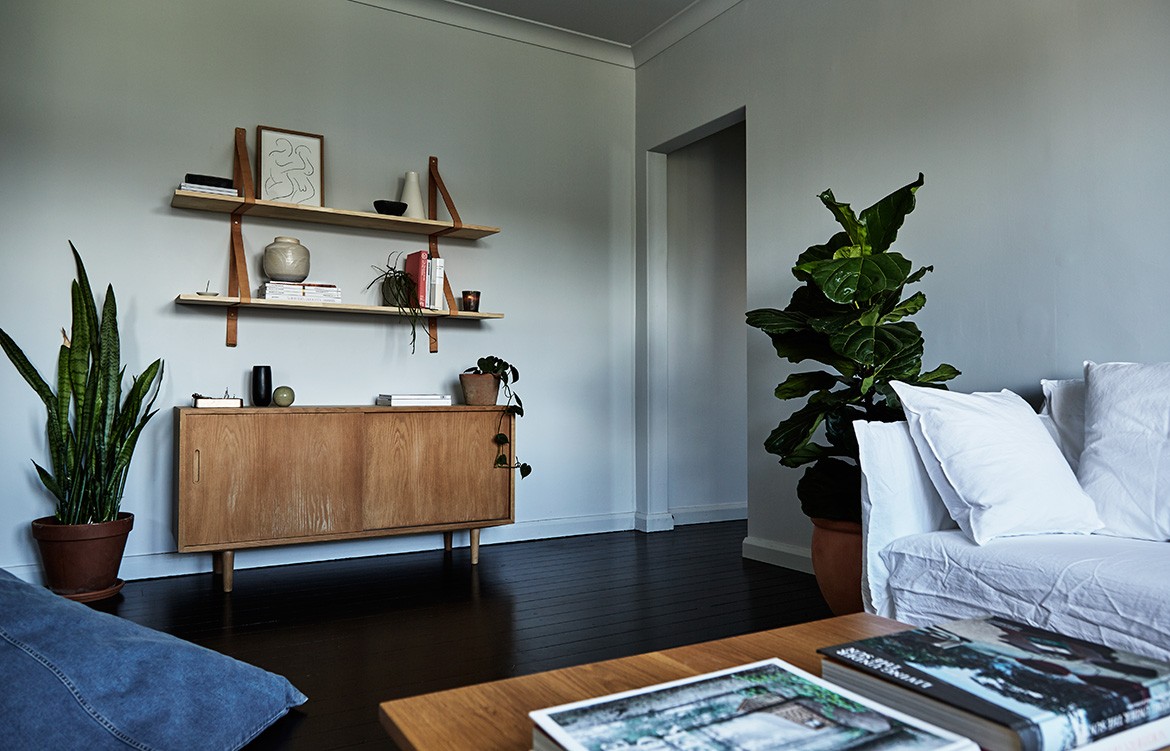 In such a way the IN BED Journal extends the brand beyond its initial offering, while her investment in original photography translates skills of a past life into the present.
Fresh campaigns are usually shot every two to three months. They might be shared online (the website), through social media (Instagram) or printed media (a lookbook). As Eddie notes, most – if not all – photography used is original content and the supplier visits often double as global shoots.
"We took a photographer to Japan, shot a whole campaign, produced a broadsheet-slash-lookbook, and we had an exhibition in our studio space," says Eddie. "It's a nice way to create a bit of an activation around the launch, another level of engagement."
Fuelled by more than her own self-conceded curiosity, the IN BED Journal is a look into the homes and private spaces of the different creatives that have inspired the brand, and how they, in turn, have been inspired by the brand. "[The journal] didn't launch at the same time that the site did but it was something that I wanted to do," says Pip. "That's the whole inspiration behind IN BED: real people and how they live at home.
"Some are incredible, and some are just sweet little homes, but there's always a point of interest… Everyone has a beautiful little spot in their home – even if it's tiny."
Now the tables have turned and Pip and Eddie are sharing their home space, their private sanctuary to the rest of the world. "We've been here for a year now and we're slowly building on pieces," says Pip. These pieces in question might be gifts, family heirlooms, or vintage finds, but the overall objective is to find furniture that comes with a backstory or personal connection.
"Anything in our home we want to love now as much as in 10 or 20 years. That's what good design is; something that's going to be good in a decade or two," says Pip. So it seems the pursuit of timeless design for IN BED extends to the design of her home – or is it the other way around?
IN BED
inbedstore.com
Photography by Michele Aboud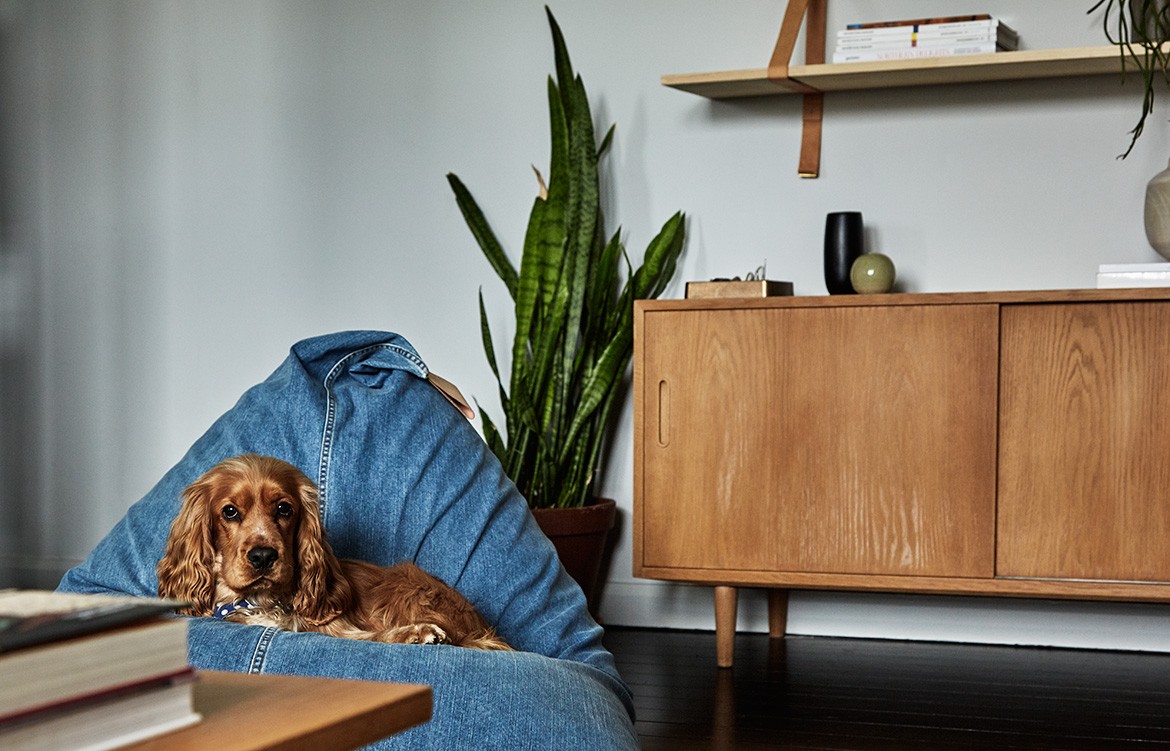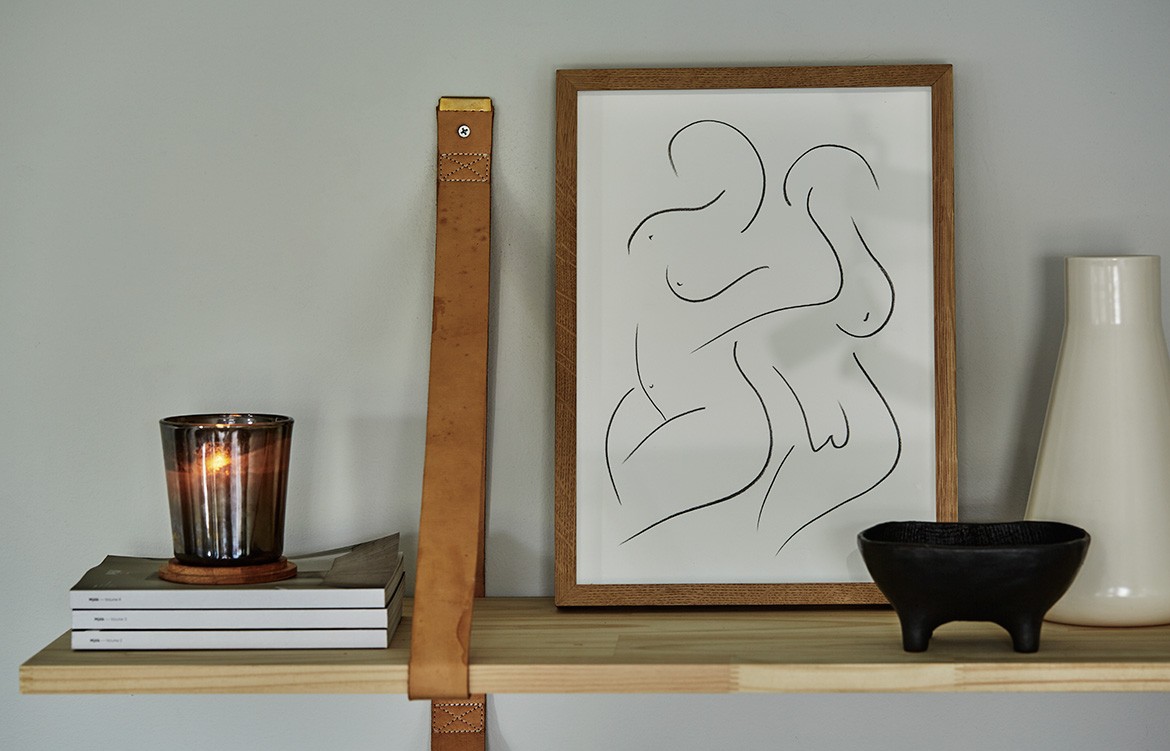 \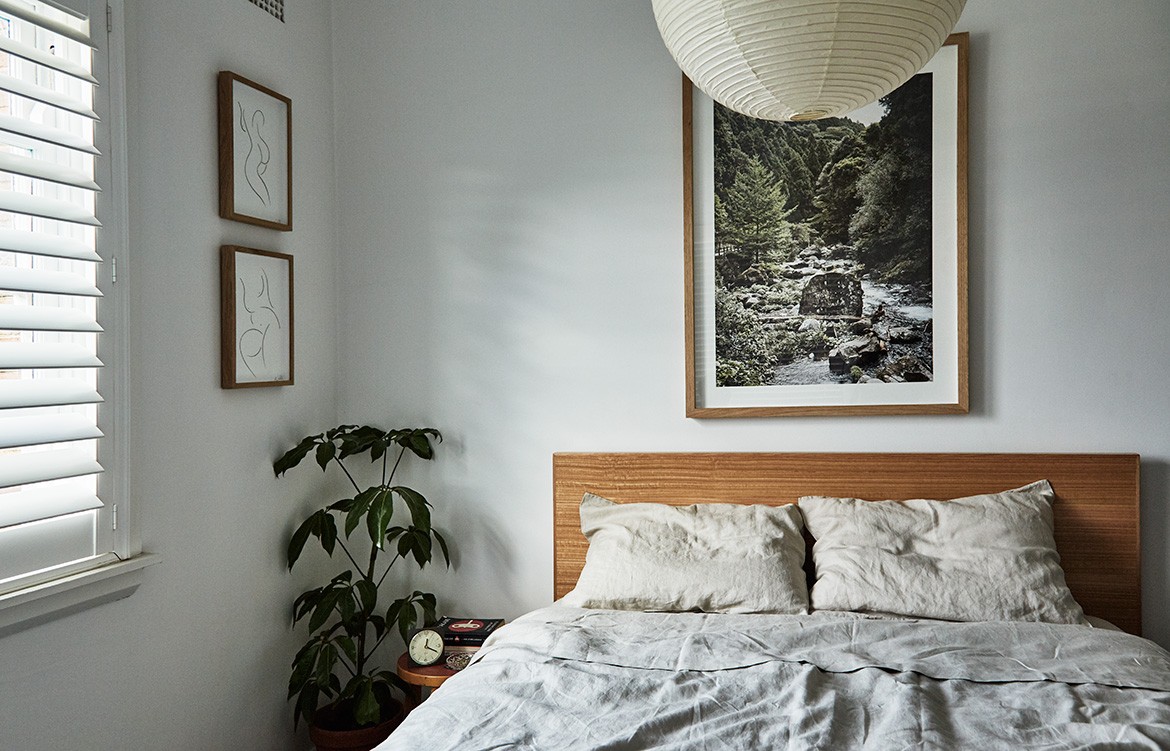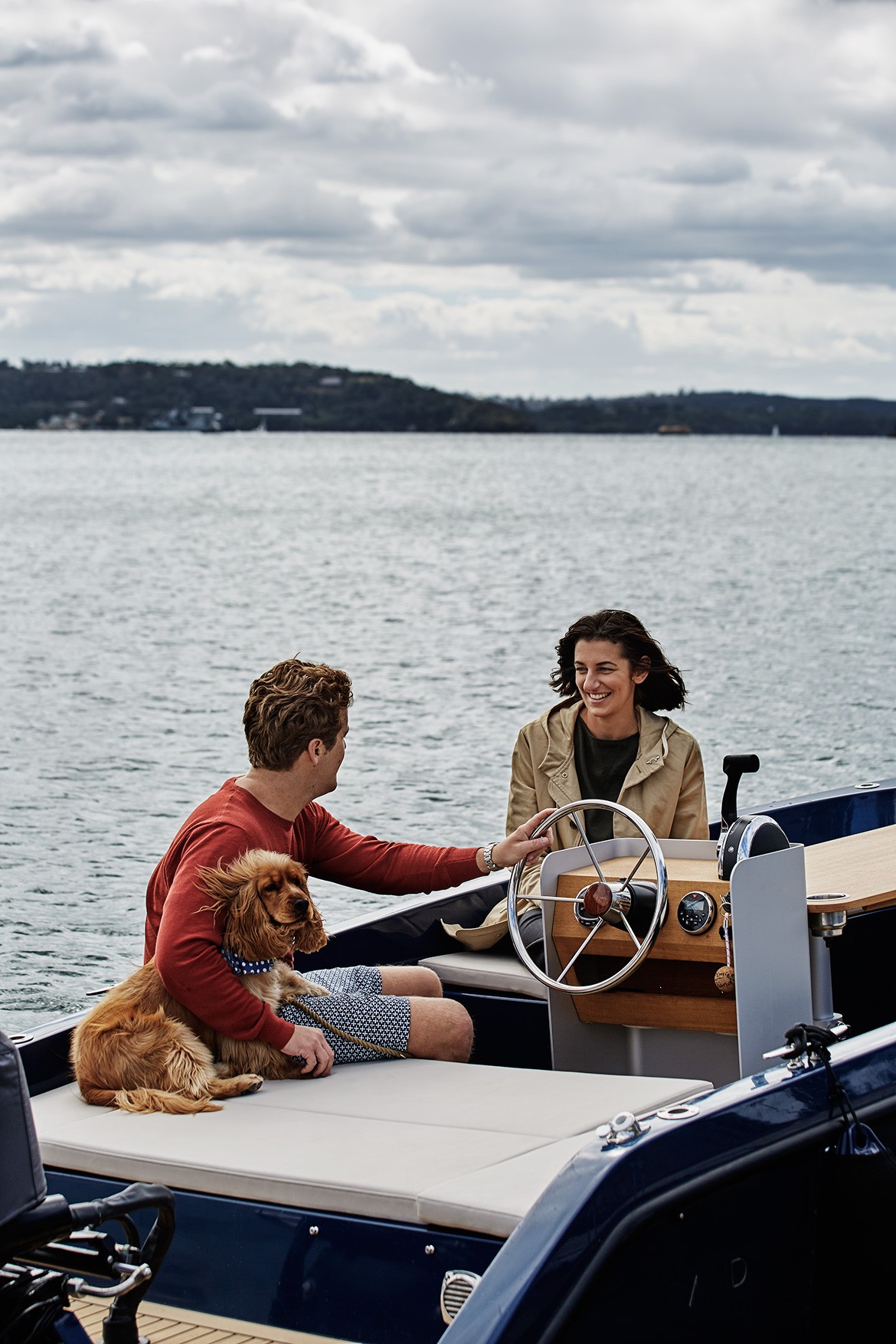 We think you might also like to read about lighting designer Alex Fitzpatrick
Tags: Habitus #38, Holly Cunneen, IN BED, Michele Aboud, Pip Vassett
---