Habitus House of the Year is well and truly underway. We announced the 2023 Selection of the most outstanding 20 houses. We've got a series of events in Sydney to highlight the program and the different design directions that define these homes (RSVP is still available here).
But the most important element of all is the People's Choice! This is where were ask you, our readers and fellow design lovers, to tell us which house in the line-up is YOUR favourite.
By taking part we have a delightful Design Hunter package, valued a $8,500, up for grabs. Let's take a look at what you could win… Or simply jump ahead and vote now.
Linen bedsheets from Bistara Linen Co. (valued at $1105)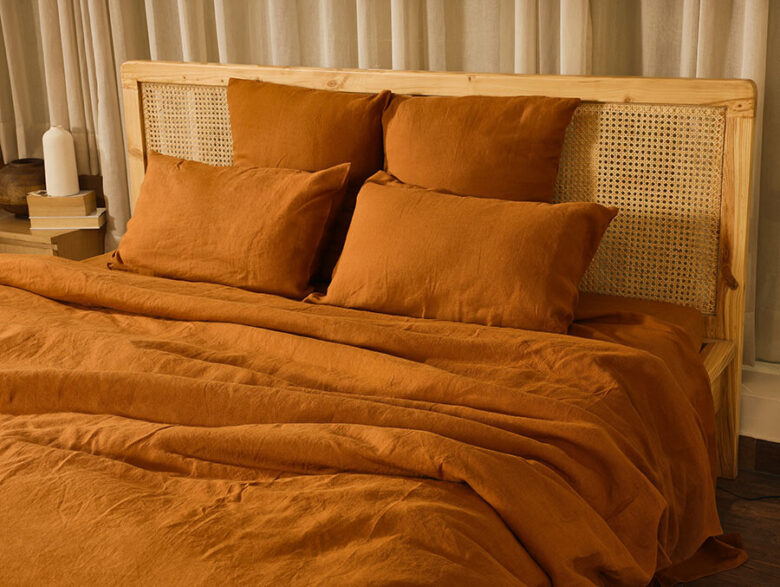 Crafted from 100 per cent French Flax linen, Bistara Linen Co. sheets offer a luxurious feel and outstanding durability, with a stand-out 165gsm weight. Taking an eco-conscious approach ensures safety with low-impact dyeing and no harsh chemicals. A natural fibre with stunning qualities, these sheets will help you stay cool in summer and cosy in winter with its temperature-regulating abilities. Set includes: 1x Linen Fitted Sheet, 1x Linen Flat Sheet, 2x standard pillowcases, packed in a complimentary reusable tote bag.
Pure natural stump by Harbour Outdoor ($625)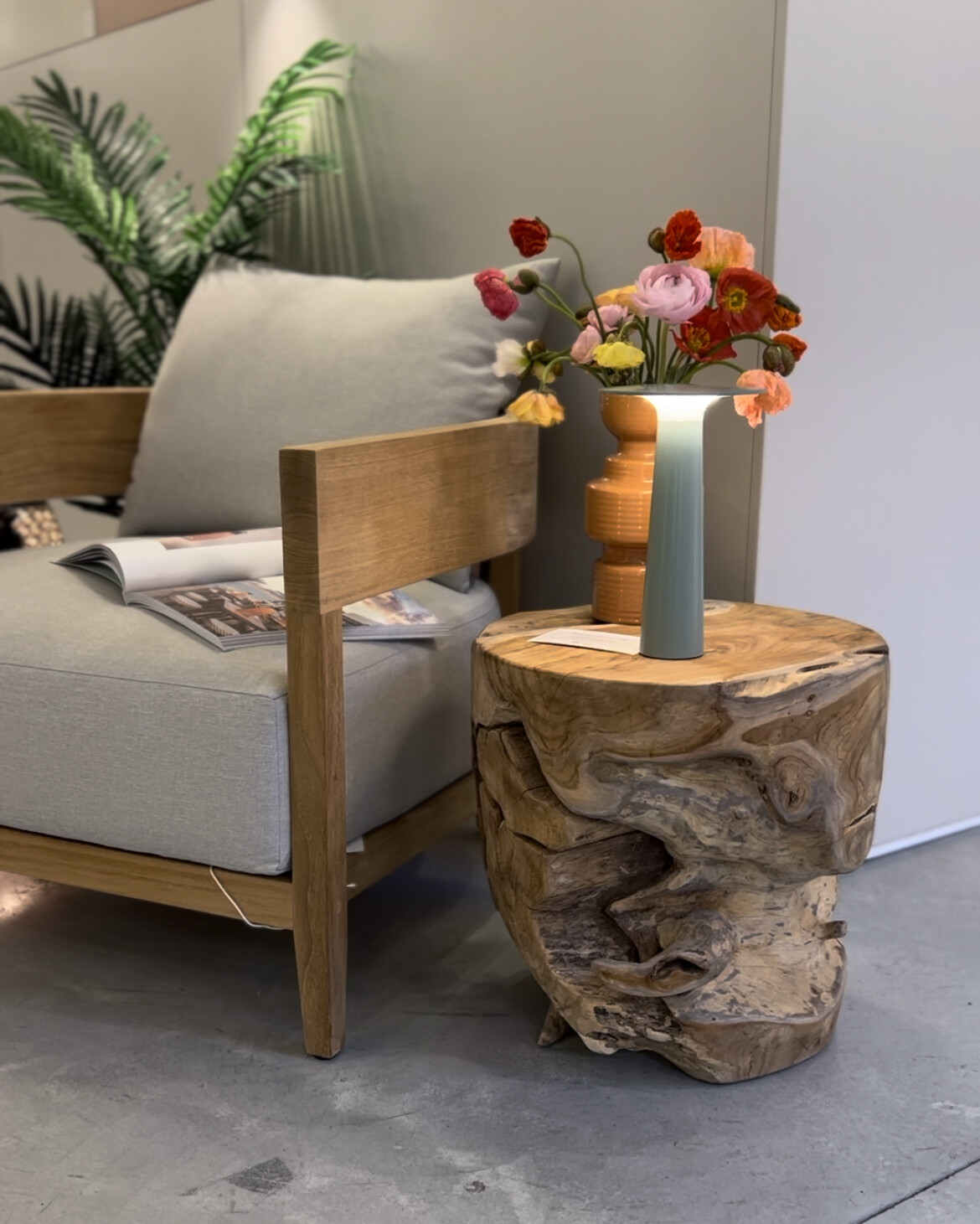 The Pure Natural Stump is a versatile furniture piece, which can be used as either a side table or stool. Truly artisanal in its creation, it can be a place to rest any number of things. Made from handcrafted solid Teak, sustainably grown and responsibly harvested from managed forests, it is naturally durable and exceptionally resistant to the elements.
Lix Portable lamp from Special Lights ($599)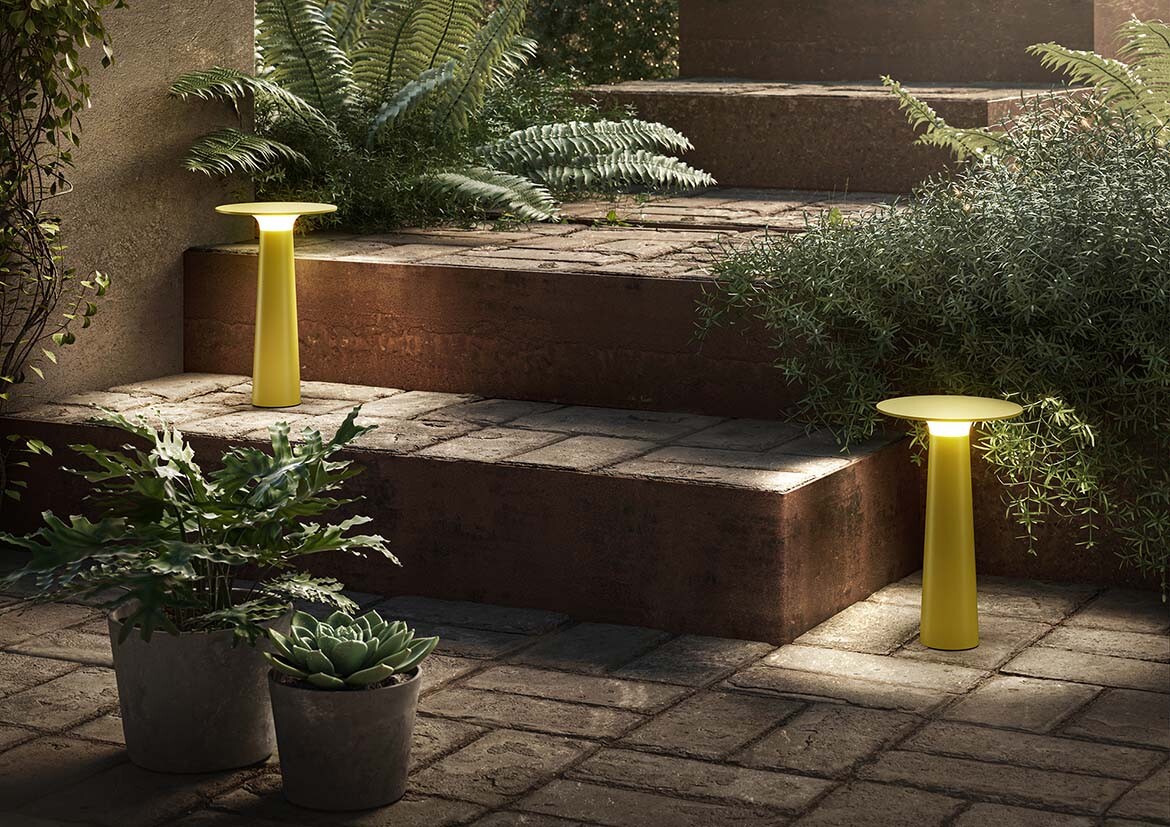 This award-winning (Red Dot Award Winner 2020) portable lamp features a simple yet stunning design, long-lasting battery rechargeable via USB, touch dimming and is suitable for use indoors and out. Designed by Klaus Nolting and made in Germany.
Built-in Beverage Serving and Wine Storage Fridge from Kleenmaid ($1999)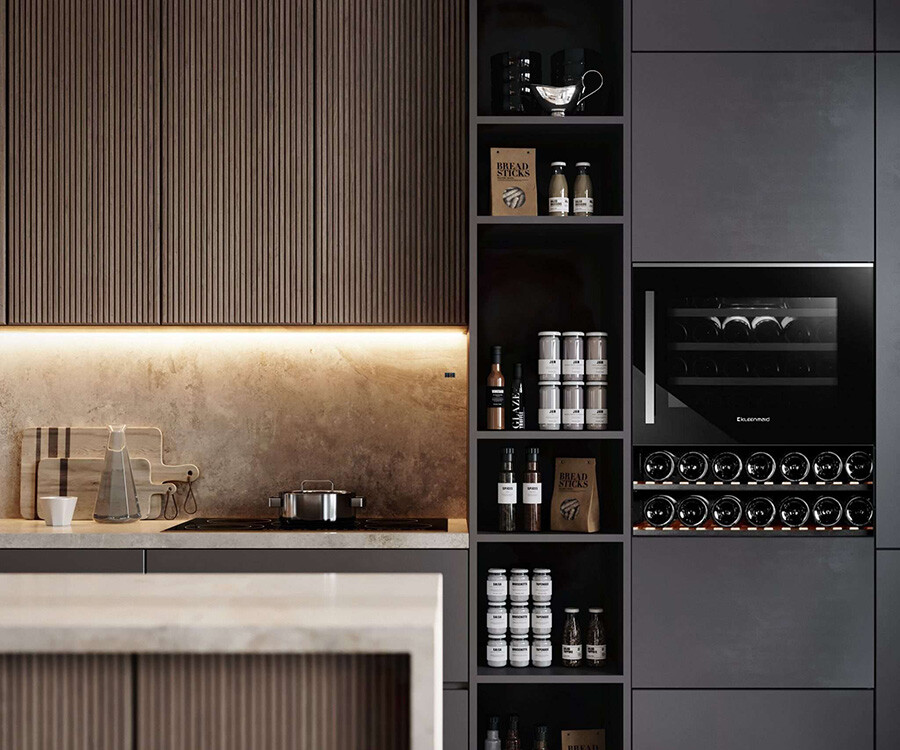 Kleenmaid's amazing built in 51L Beverage Serving and Wine Storage Cabinet BSC4530 has been engineered to provide optimum conditions for storing and serving your wines and other beverages. The BSC4530 can accommodate 24 standard 750ml wine bottles or 47 x 375ml cans. This wine storage fridge has an auto-cycle defrost system, and is equipped with a three layer Black Krystal Low-E door of thermal reflective glass. The space between the glass door panes is filled with the inert gas Argon, to improve insulation and reduce condensation build up and UV degradation. Fan cooling provides even and accurate temperature control.
David Design Hammock Chair from K5 ($1578)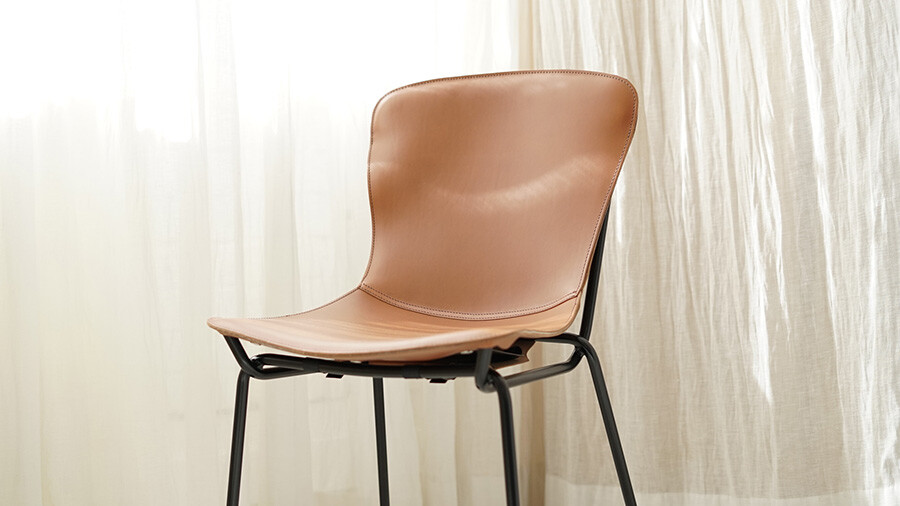 A traditional Shell chair was the starting point for the design of the Hammock Chair. The ambition was to make a chair with the same simplicity as a basic chair but with a dynamic shell that follows your body movements, adapting to the different seating positions and providing great comfort despite its simplicity. The seat and back consist of thick vegetable-tanned leather. The leather is hung onto the simple steel tube structure. The leather will be formed by its users, it will age over time and get a beautiful natural patina that will just get better and better the more the chair is used.
Wellness rack from Technogym ($2000)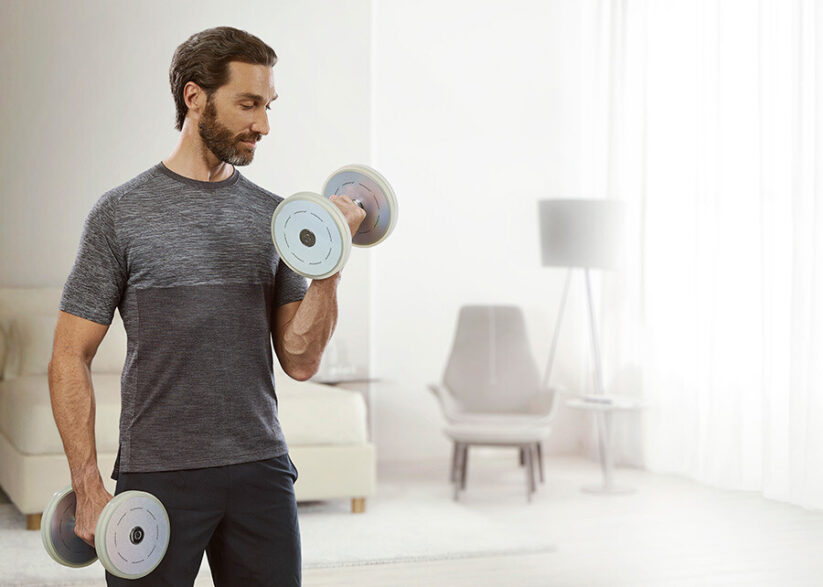 The Technogym Wellness Rack is an elegant and functional weight kit that is beautifully designed with an innovative fastening system and loadable disks trimmed with silicone to protect against damaging surfaces. This is the ultimate in design-led and compact at-home training equipment.
Eva gift voucher ($500)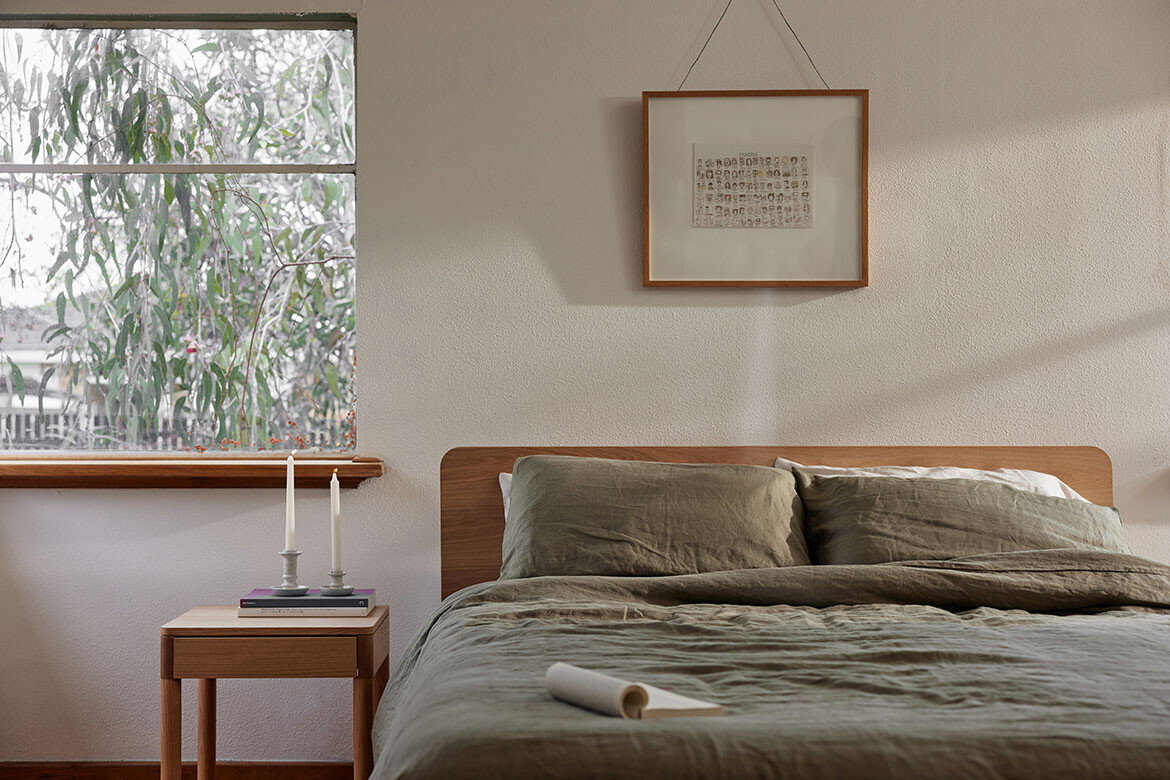 Eva designs furniture that's made for living. What started with an award-winning mattress-in-a-box has grown into a range of high-quality homewares and furniture, thoughtfully designed in Melbourne.
At Eva it's all about creating thoughtfully designed furniture, matched by a commitment to sustainability. As a certified B Corporation, Eva is a brand constantly striving to reduce waste and encourage mindful consumption.
Maybe Sammy Cocktail sets + Oriental Beauty Tea from Kaolin Tiles ($330)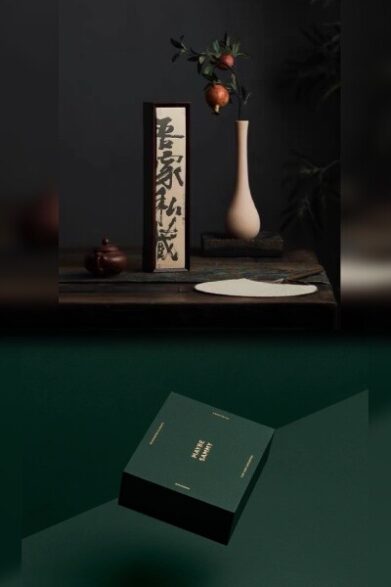 Curated by the #1 Bar in the world, Maybe Sammy, this bespoke kit of cocktails and a very unique tea set by Oriental Beauty makes for a tasty fusion of design and delight.
---