The official shortlist for the 2023 Gaggenau Kitchen of the Year Design Contest has been revealed. With kitchens of all shapes, sizes and colours in the running, the range and quality within the shortlist showcase the many new ways in which designers, architects and developers continue to focus on this key room of the home.
The Gaggenau Kitchen of the Year is a contest designed to award spaces (and their creators) that forge a new path and set a new precedent in kitchen design. With a goal of awarding excellence, the competition was tough. Fortunately, with the help of an esteemed jury panel, the shortlist was whittled down under four areas of criteria – Authenticity and originality of design; Performance and end user considerations; Quality of design and execution and Integration of Gaggenau appliances.
Broken into two categories – Luxury Home and Multi-residential – the jury came together in July at Gaggenau's Melbourne showroom to preside over the shortlist and pick the winners, which will be announced on the 14th September 2023.
Hendrik Müller, founder and principal of 1zu33 Architectural Brand Identity, and the designer behind the soon-to-be-opened Sydney showroom, shared some insights into the judging process. "In Australia, there's a high level of understanding about what good design can contribute to your home. What we saw is the way that a home is an expression of the owner's individuality. The contributions in the Gaggenau Kitchen of the Year contest were of such a high quality, especially in the luxury homes category."
Hailing from Germany, the home of the Gaggenau brand, Müller shares his thoughts about design from this region, "Australian architects and interior designers exhibit distinct skills, and what we end up with is interesting designs with great diversity that goes beyond the regular. What stood out to me was the way designers create a connection between interiors, exteriors, and circulation, along with bringing in light, which all contributes to creating a really nice quality of space."
While we wait with bated breath to discover who will be awarded category winners, it's a pleasure to introduce the illustrious shortlist:
Luxury Home
Black Vespa Home by Stafford Architecture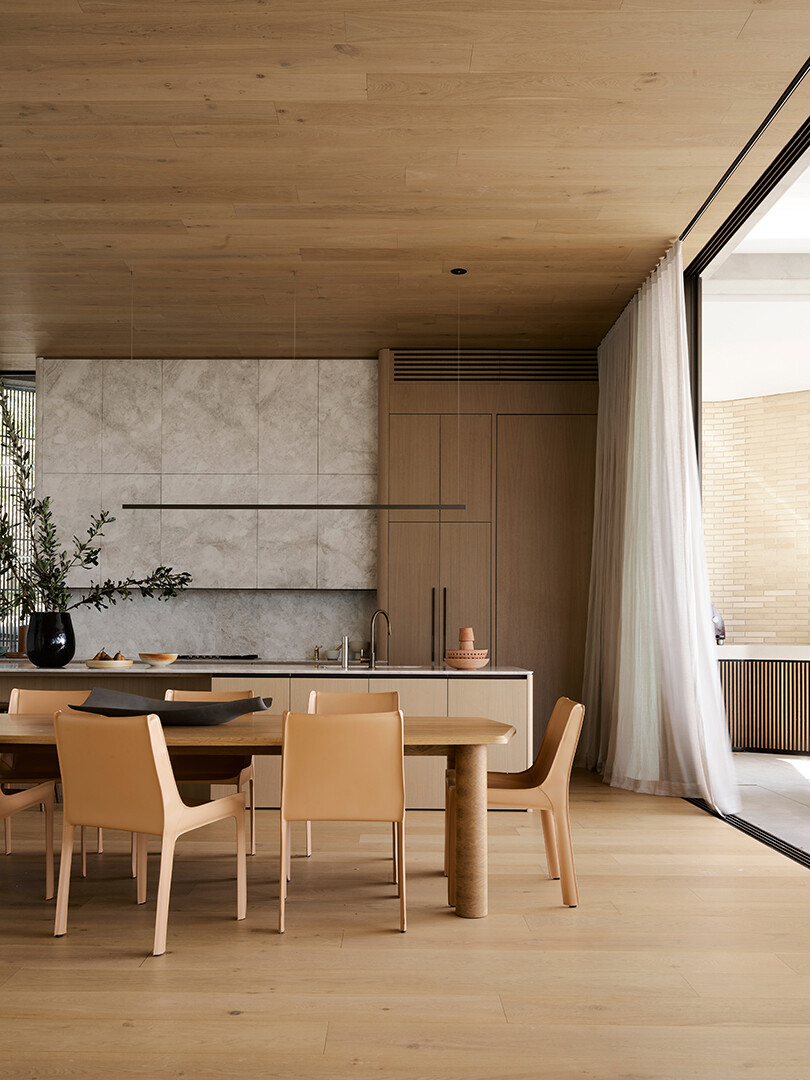 Black Vespa Home is a celebration of family living, in a residence in Sydney's Eastern suburbs. Inspired by the symbol of a Vespa, the home exudes a timeless style and freedom – and is a reminder that practical and functional can inspire delight with every turn. The brief for Black Vespa Home was simple; a warm, intimate home to bring a growing family together, encouraging the shared experience of simple pleasures – family meals, conversation, and time in the sun.
Casa Piva by B.E Architecture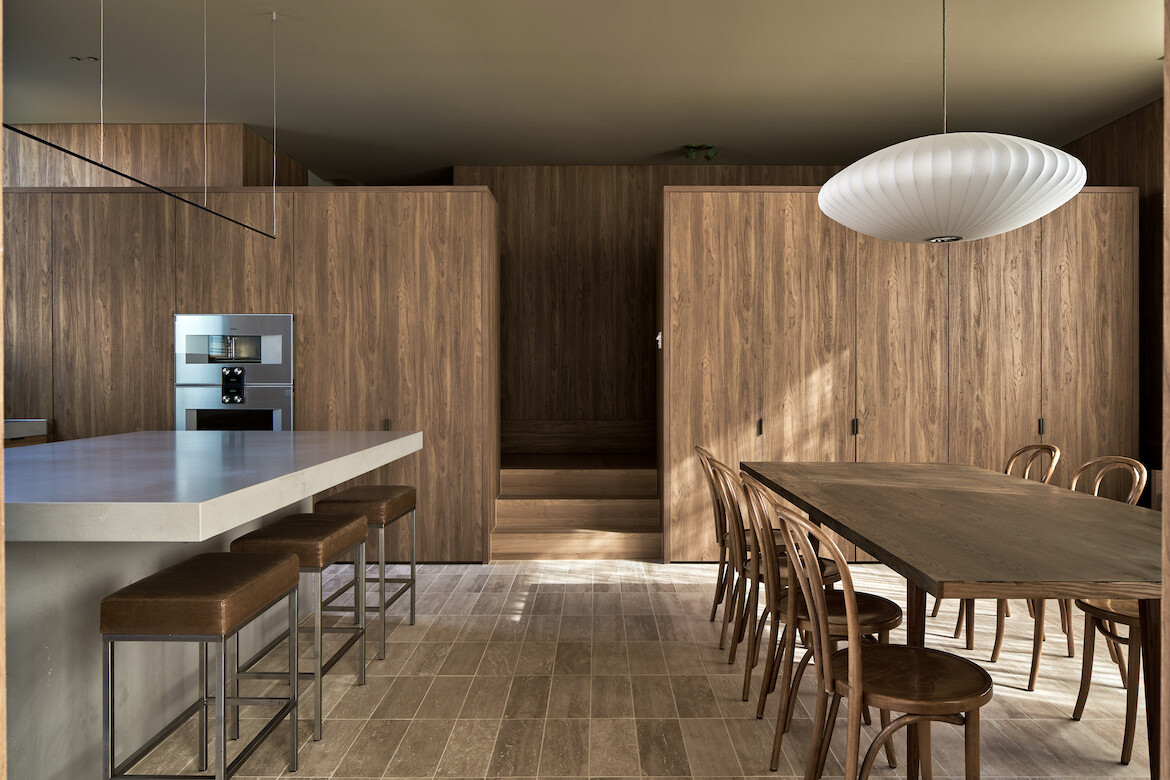 Casa Piva is the home of B.E. Architecture director Andrew Piva. Designed for his own family, they wanted to honour and celebrate their Italian heritage. The house reflects the key elements that have defined the practice's work for 25 years – emphasising privacy, simplicity, consistent attention to detail, and a limited selection of materials. Together, these elements capture the unique personality of its owners.
Fisherman's House by Studio Prineas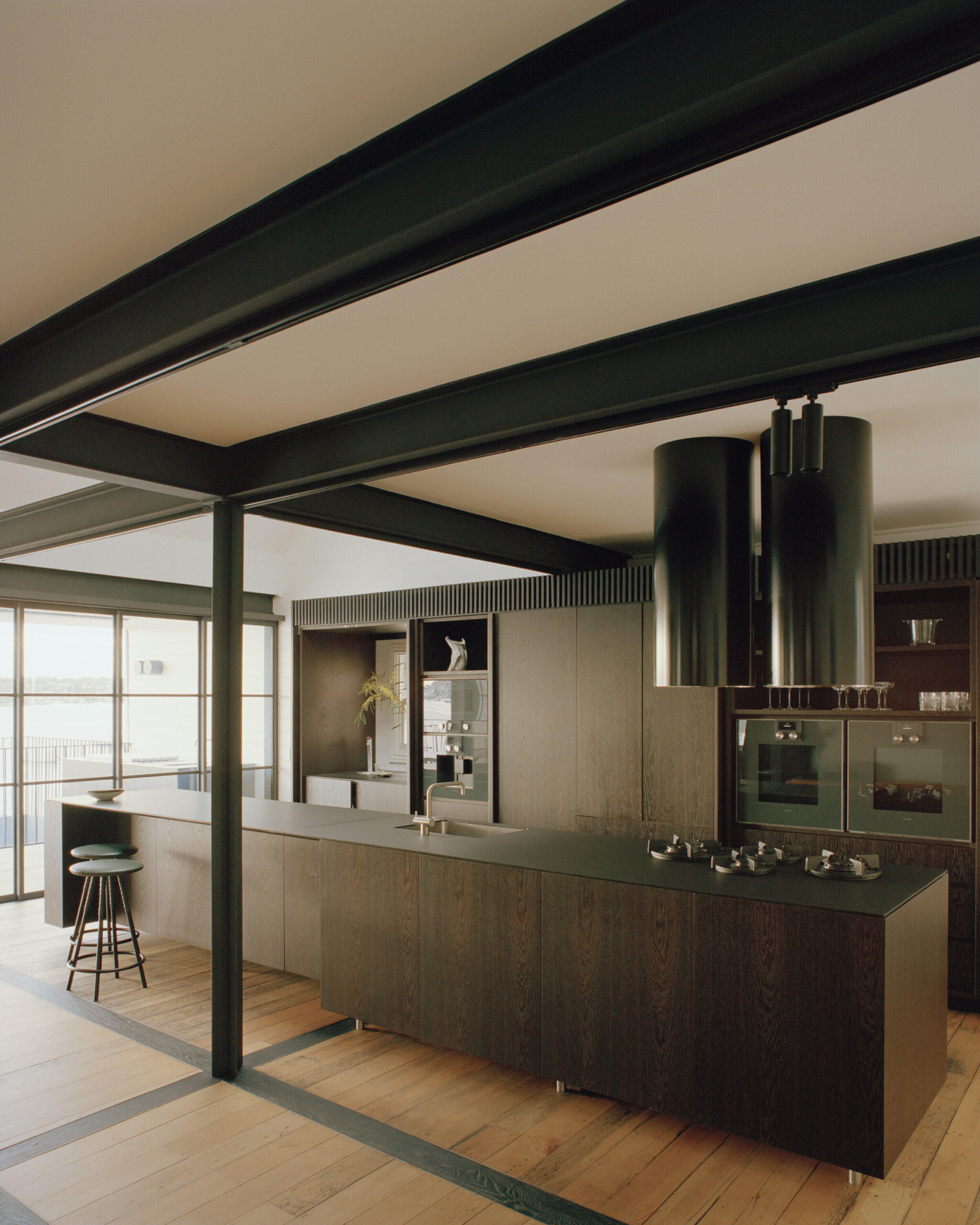 Fisherman's House is a family home that beautifully blends with its surroundings. Studio Prineas preserved the original weatherboard cottage and added a modern touch with a new vertical off-form concrete wing. The result is a unique and harmonious living space that combines the best of the past and present.
Isabella Grove House by Robert Simeoni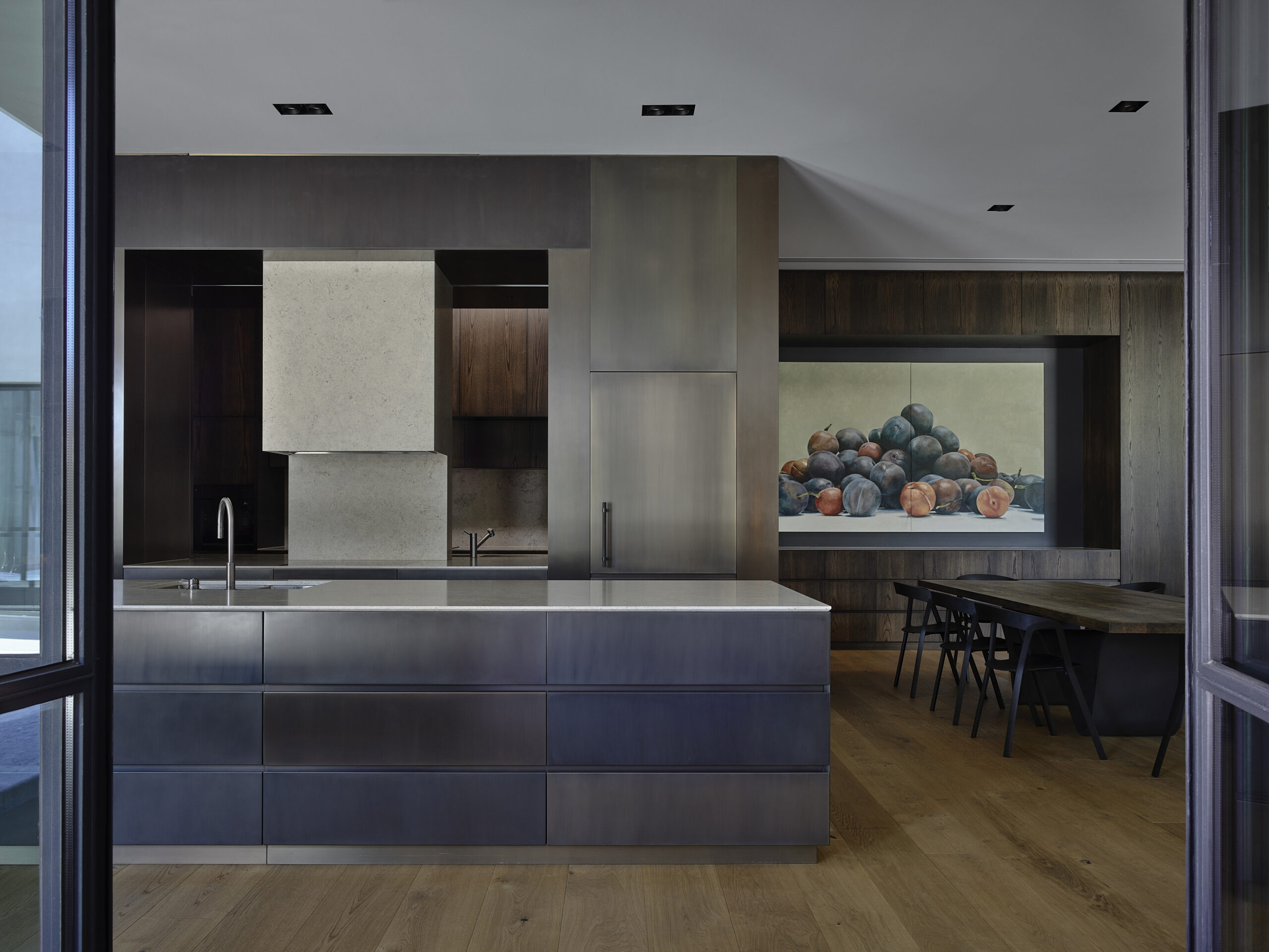 Isabella Grove House is a project that involved modifying and expanding an existing late-nineteenth-century house, which had already undergone significant changes in the 1990s. The goal was to retain as much of the original structure as possible while giving the space a fresh purpose and a cohesive new look.
Lisson Grove by B.E Architecture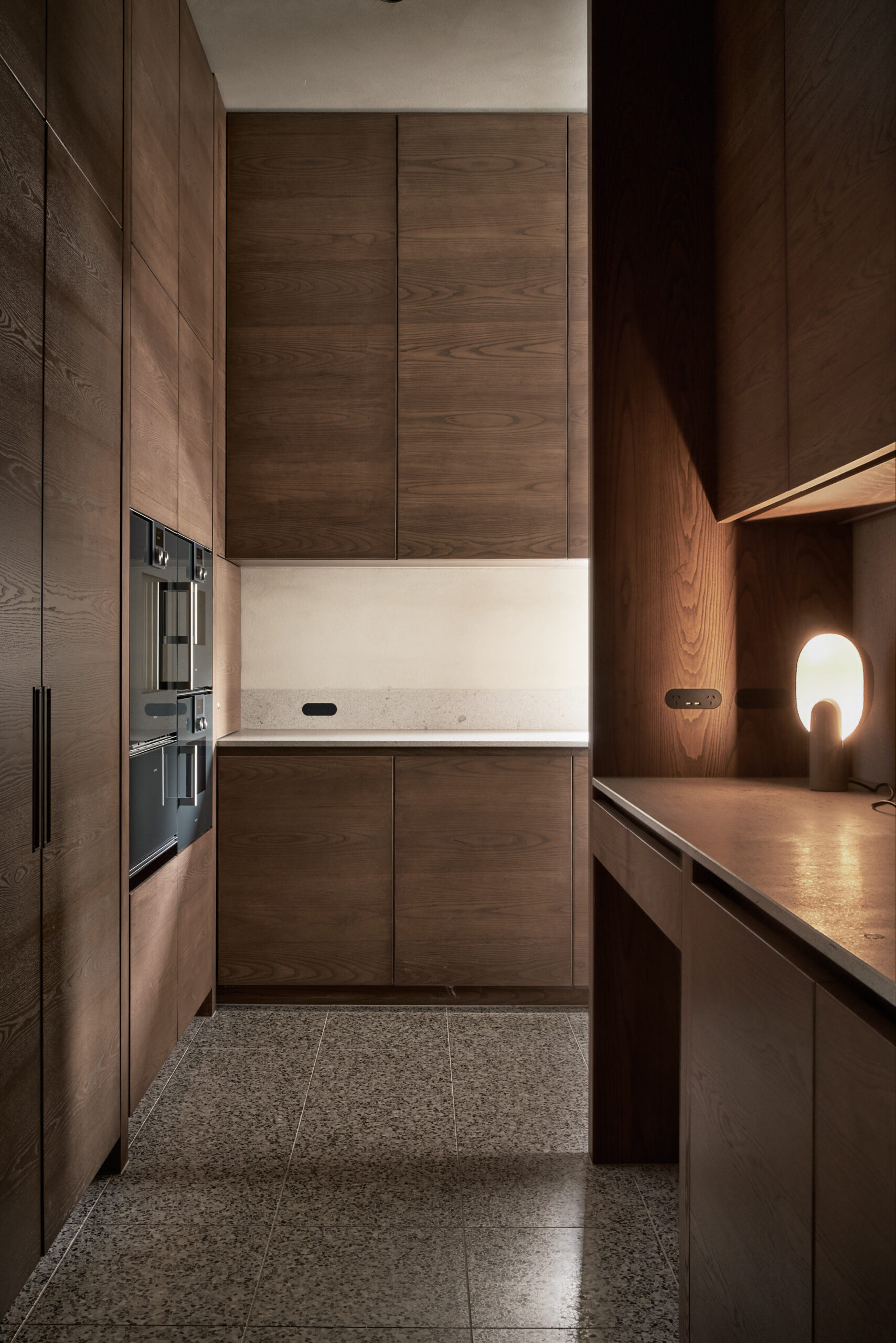 Lisson Grove Residence is a modern reinterpretation of how to live in a 140-year-old period home. The design pays homage to the exquisite details and craftsmanship that make these older buildings so appealing, while also embracing contemporary elements.
Sandringham House by GIA Renovations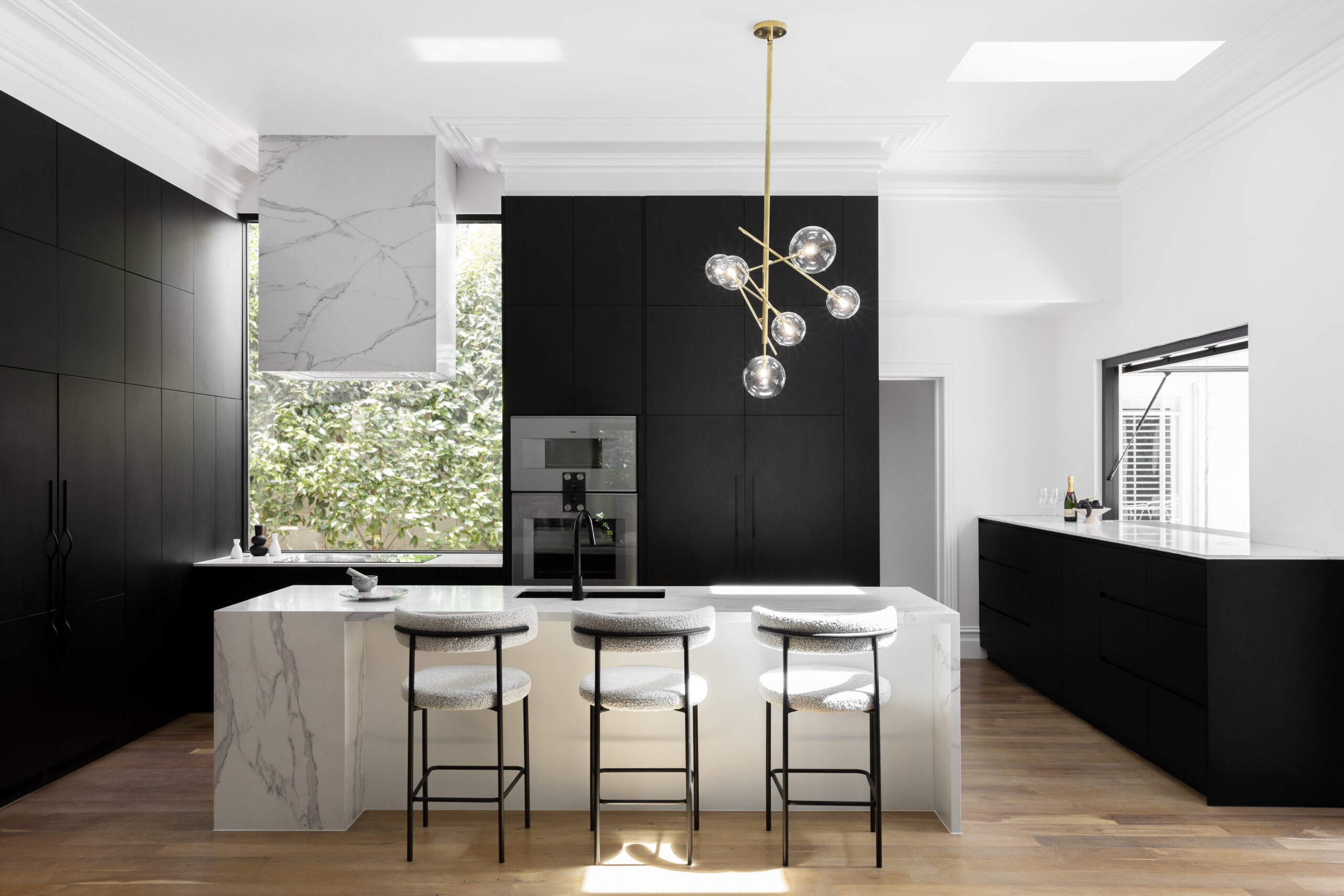 Sandringham home is an Edwardian residence that showcases the internal and external details distinct to its era. The design team curated a striking palette to infuse a transitional twist into the period style. At the heart of this palette lies the original Jarrah floorboards, thoughtfully bleached to create a soft and textured foundation for the home's timeless appeal.
Multi-residential
Atrium Houses by Martin Friedrich Architects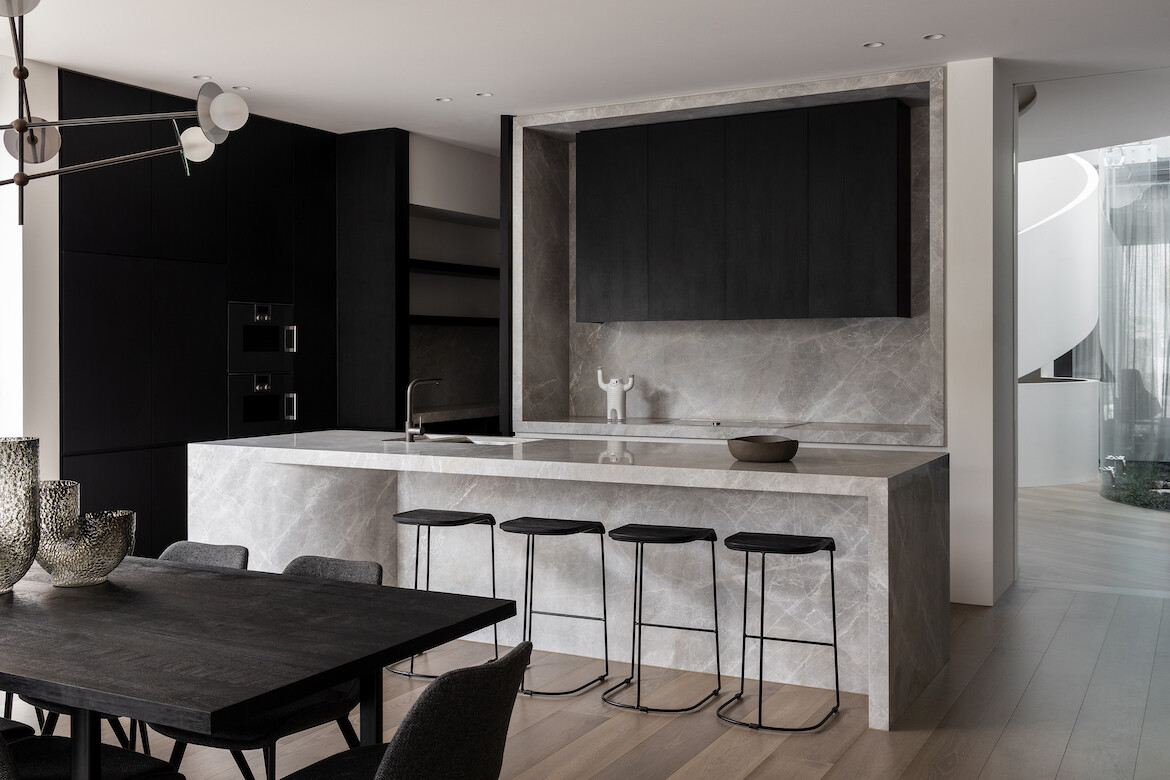 Set the task of designing townhouses that exuded the spaciousness of four-bedroom family homes, Atrium Houses offer a delightful play of volume, space, light, and drama. The aim was to craft homes where the true inner beauty would remain a pleasant surprise until you stepped through the grand entryway.
Fenwick by Edition Office and Flack Studio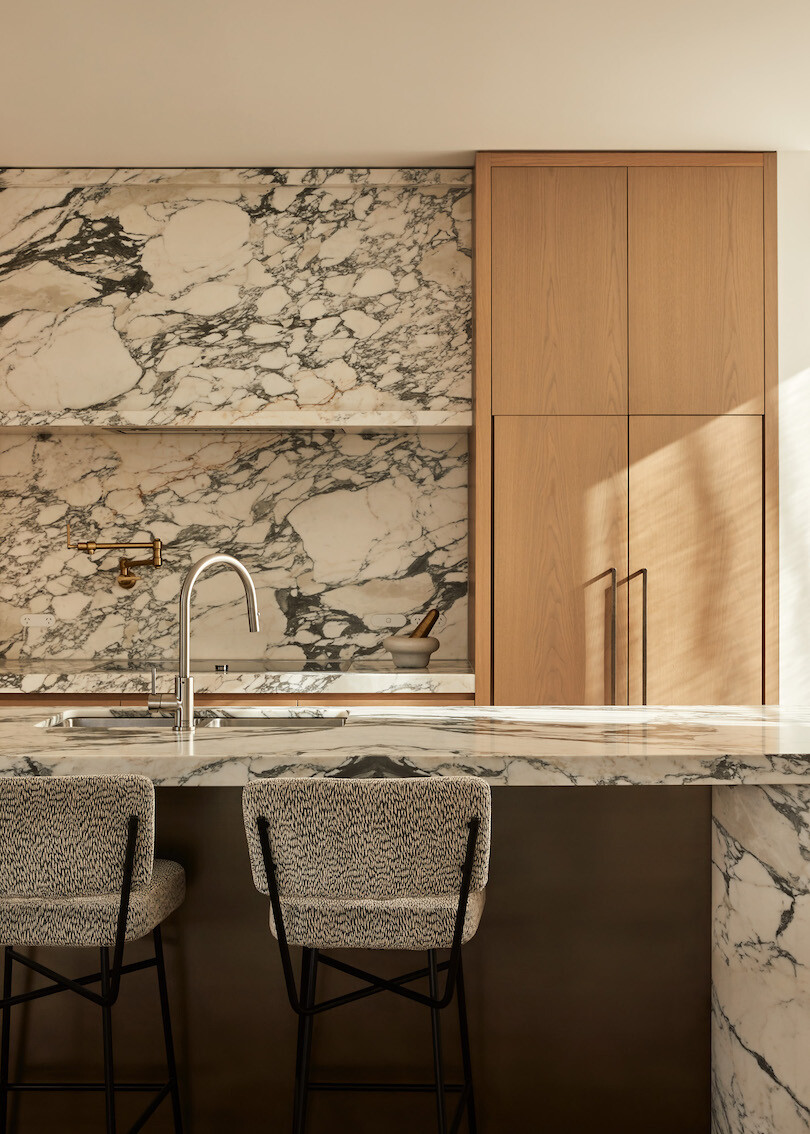 Fenwick sits gracefully atop the escarpment, offering picturesque vistas of Yarra River, Yarra Bend Park, and even a glimpse of Mount Macedon on the horizon. This extraordinary project was a joint effort between Edition Office as the architect and Flack Studio as the interior designer. At the heart of each dwelling lies a captivating kitchen, not just a place for cooking, but a space designed for entertaining and bringing people together.
Heyington by Carr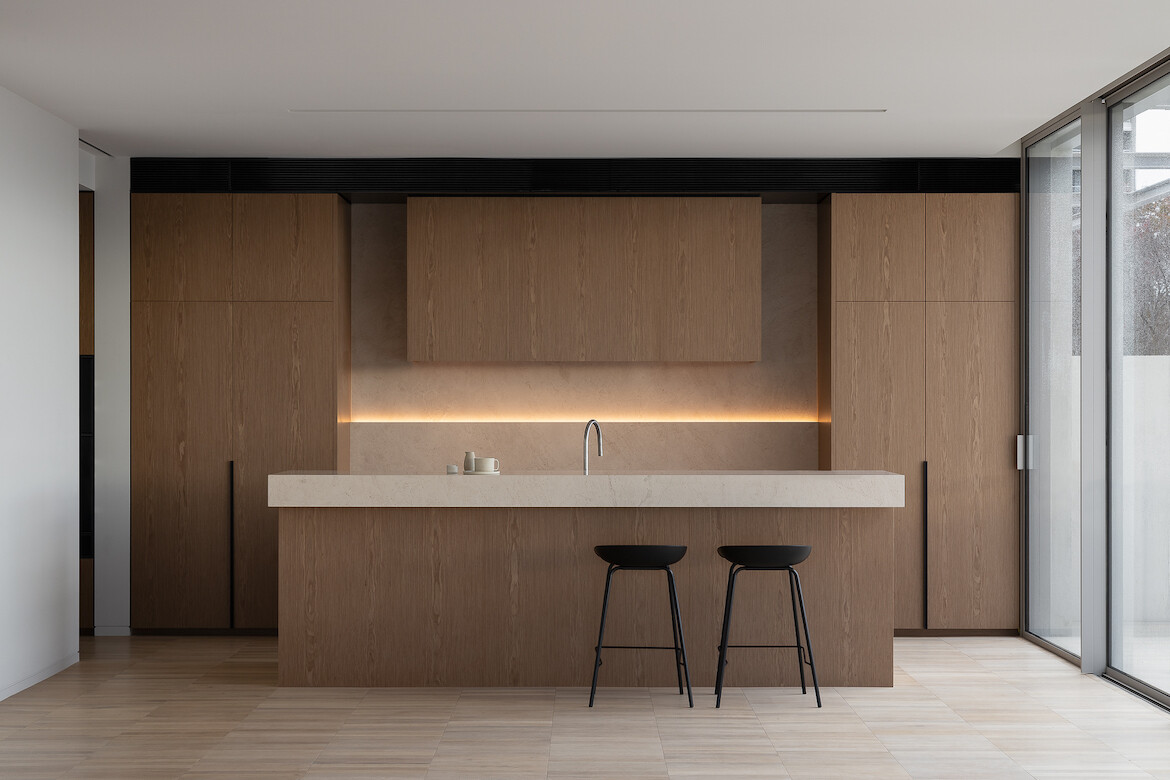 Heyington is a thoughtfully designed luxurious boutique apartment development in Toorak. It comprises 12 three-bedroom residences, each offering generous living space. The apartments provide an elevated cooking and entertaining experience with spacious kitchens, sculleries, dining rooms, and generous terraces, perfect for hosting guests and extended families.
Kew Townhouses by Jack Fugaro Architect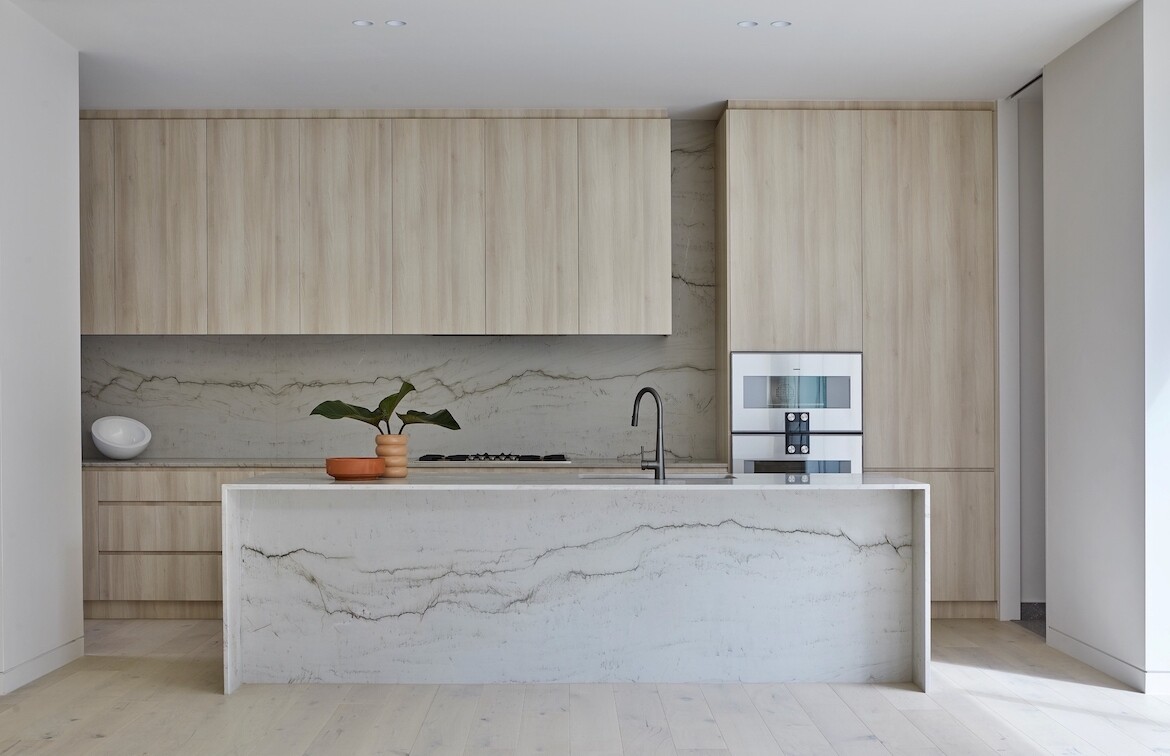 Kew Townhouses stand confidently in the suburban neighbourhood of Kew, blending discreetly into the surroundings. Two family-sized luxury homes have been positioned on the same lot. With three levels, the house embraces its privacy, directing its energy inwards and offering beautiful views of framed treetops, the city skyline, and the Yarra River.
Provenance Camberwell by Elenberg Fraser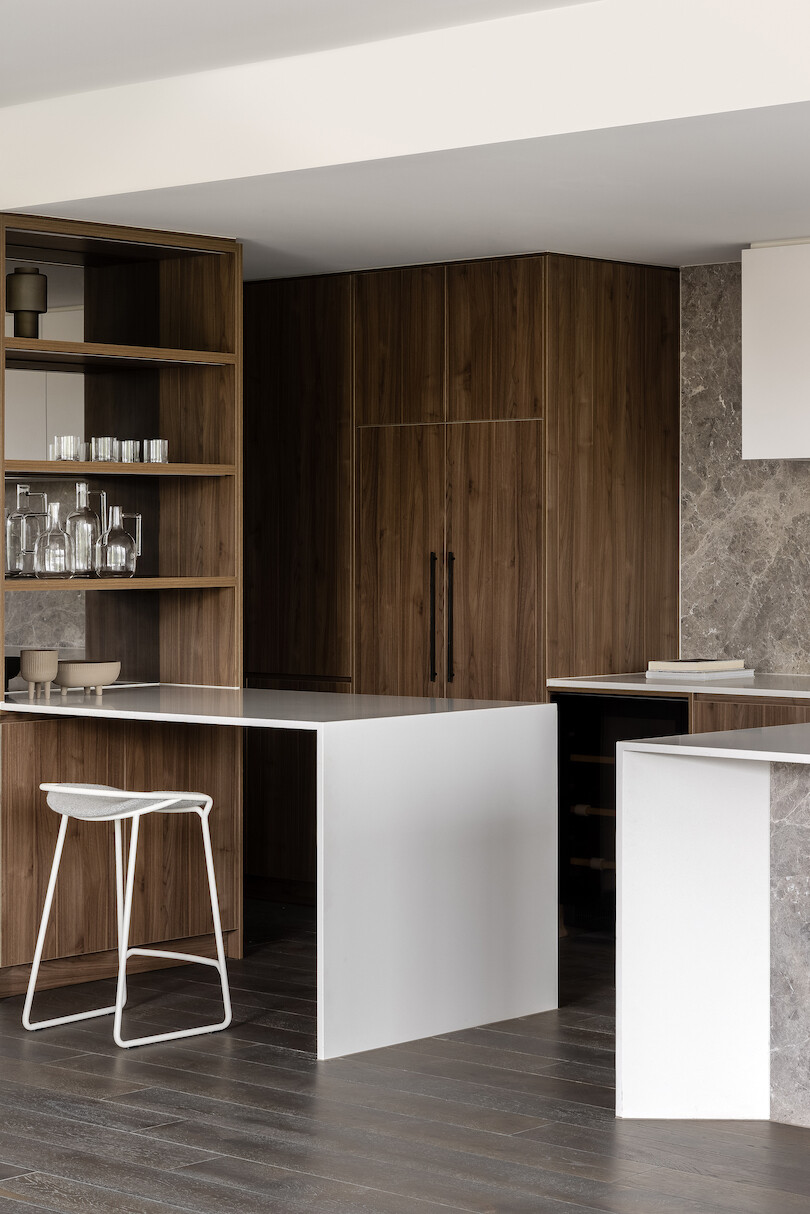 Provenance Camberwell has 12 spacious apartments, which are embraced by lush gardens. Defined by timeless architecture and interiors across three levels, each residence emphasises personalisation and connectivity. Residents can choose from home office or private gym options, tailor-made to suit their unique lifestyles.
Victoria & Burke by Carr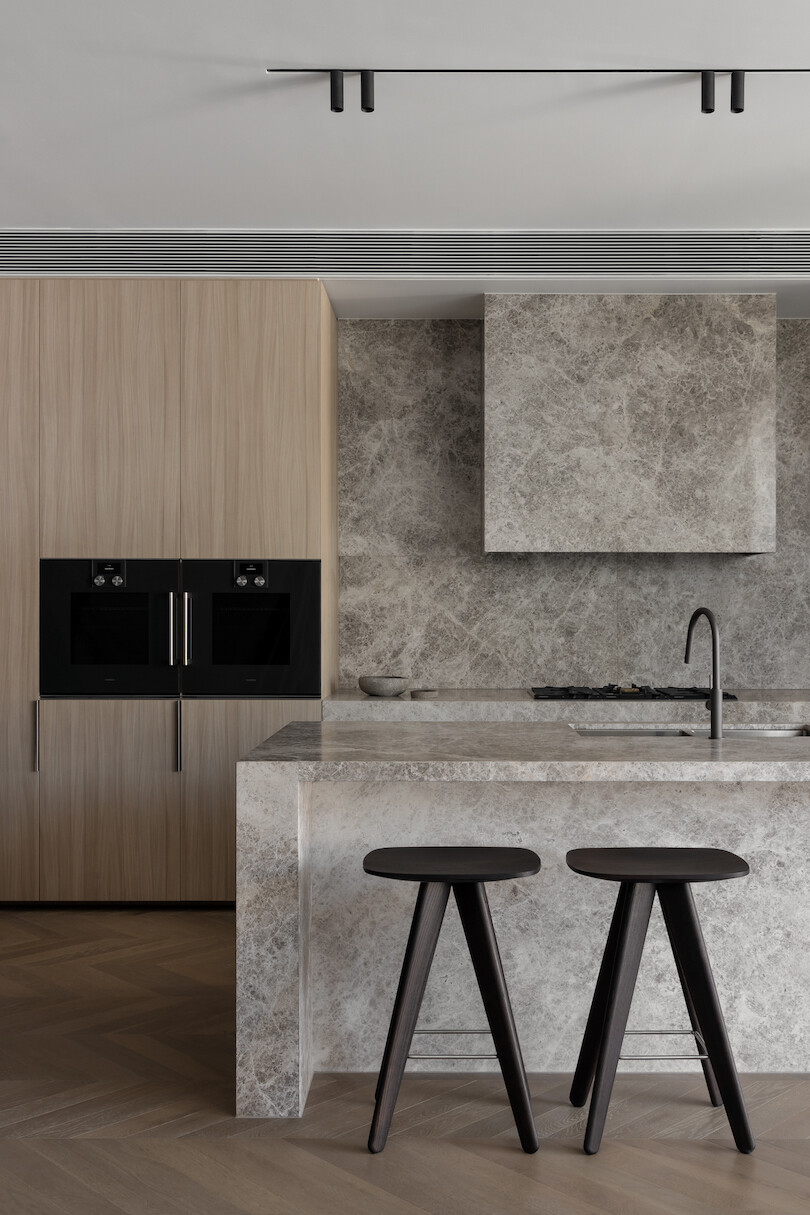 Victoria & Burke, nestled in Camberwell, embraces a large corner site with a striking, monumental form beautifully complemented by abundant greenery. For the interiors, the living areas extend generously to include spacious dining and kitchen spaces, complete with sculleries. These thoughtfully designed kitchens offer residents a comfortable and elevated cooking experience, perfect for family life and entertaining.
Congratulations to all 12 of the kitchens that made the shortlist! For more information about the Gaggenau Kitchen of the Year awards, head to the website.
Gaggenau
gaggenau.com.au
We think you might like to read about the Gaggenau Kitchen of the Year winner from the inaugural showcase in 2021.
---