When Zoë Rubino and Emilio Scalzo threw open the doors to their aquatinted deco-futurist bar in early 2020, a hot minute passed before they were firmly shut again. Seems a pretty inauspicious omen, as far as grand openings go. But… maybe not?
You see, as Melbournians began to slowly (but surely) venture beyond their front doors wide-eyed, trepidatious and all athrill finding themselves in the midst of a refreshing scene change post 112 days of COVID-19 lockdown, Poodle's 40-seat public and 12-seat private dining rooms, a mirrored cocktail and alfresco courtyard are full, full, full. More than 200 discerning derrieres per night grace Rubino and Scalzo's establishment – Poodle, Fitzroy – making a very strong case for the resilience of our hospitality and design sectors as we navigate the pandemic.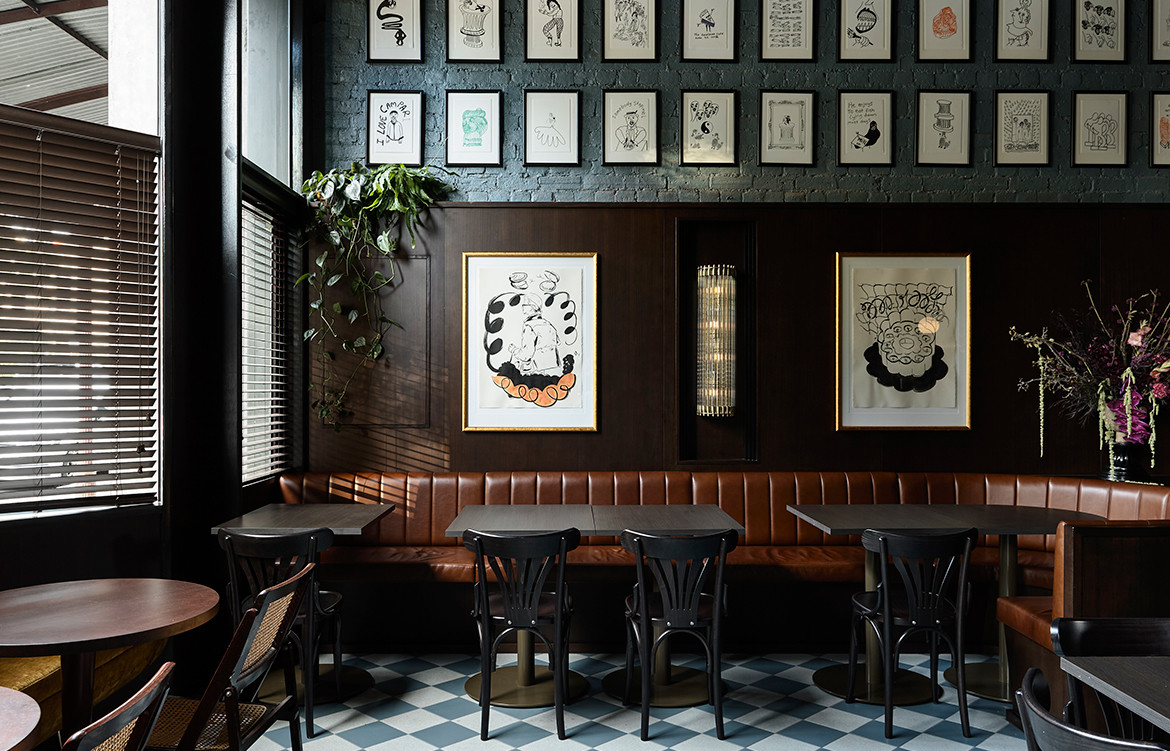 "Zoë and Emilio were excited to reopen once restrictions allowed," says Wendy Bergman, Creative Director of Bergman & Co., the design firm behind Poodle's ultra-chic interiors. "They're now thoroughly enjoying welcoming visitors to the space. […] It's been rewarding to see Poodle being embraced by the community."
I can't tell you how bracing it feels to see full rooms once again. It has a fortifying sense somehow. I suppose this comes as a result of the superadded importance of what 'the neighbourhood local' means in our daily lives – that sense of community, of its congregation, our watering hole. As Bergman elaborates, "The brief was to design a new neighbourhood local that eschewed stylistic trends in favour of an authentic, site-specific response."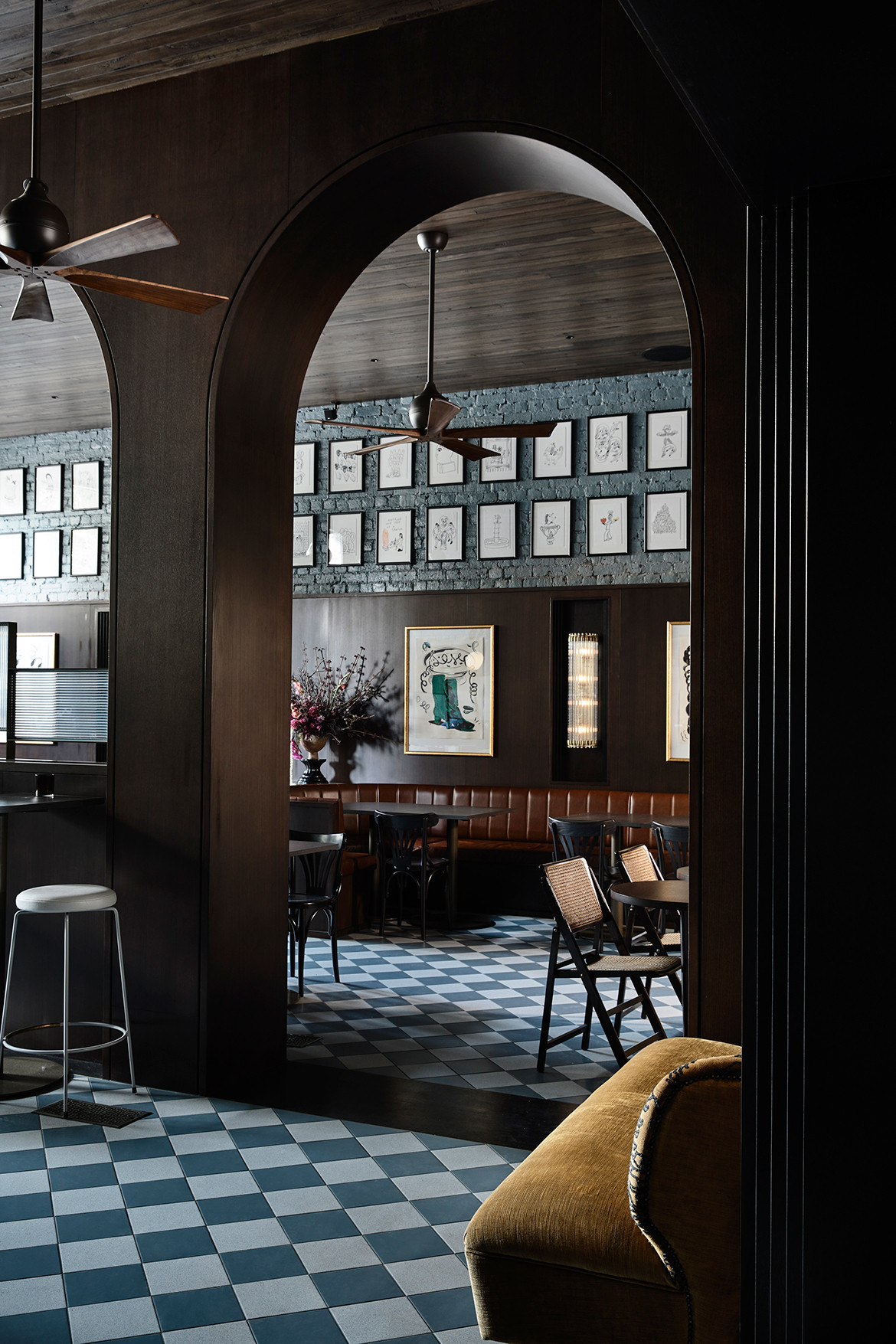 "Poodle's modern Italian menu and suburban context became the driving inspiration, allowing us to develop a narrative around authenticity, effortlessness and nostalgia. The venue embraces an unpretentious, lived-in sensibility with a series of quirky and materially-rich spaces to hide out or hang out depending on one's mood," shares Bergman.
As Fitzroy's gastrophiles will have you know, Poodle occupies prime real estate alongside the illustrious likes of Cutler & Co. and Marion. This iconic bank of restaurants in classic double-fronted Melbourne terraces lends the newcomer an established bearing – something which Poodle's brooding art deco aesthetic serves to emphasise.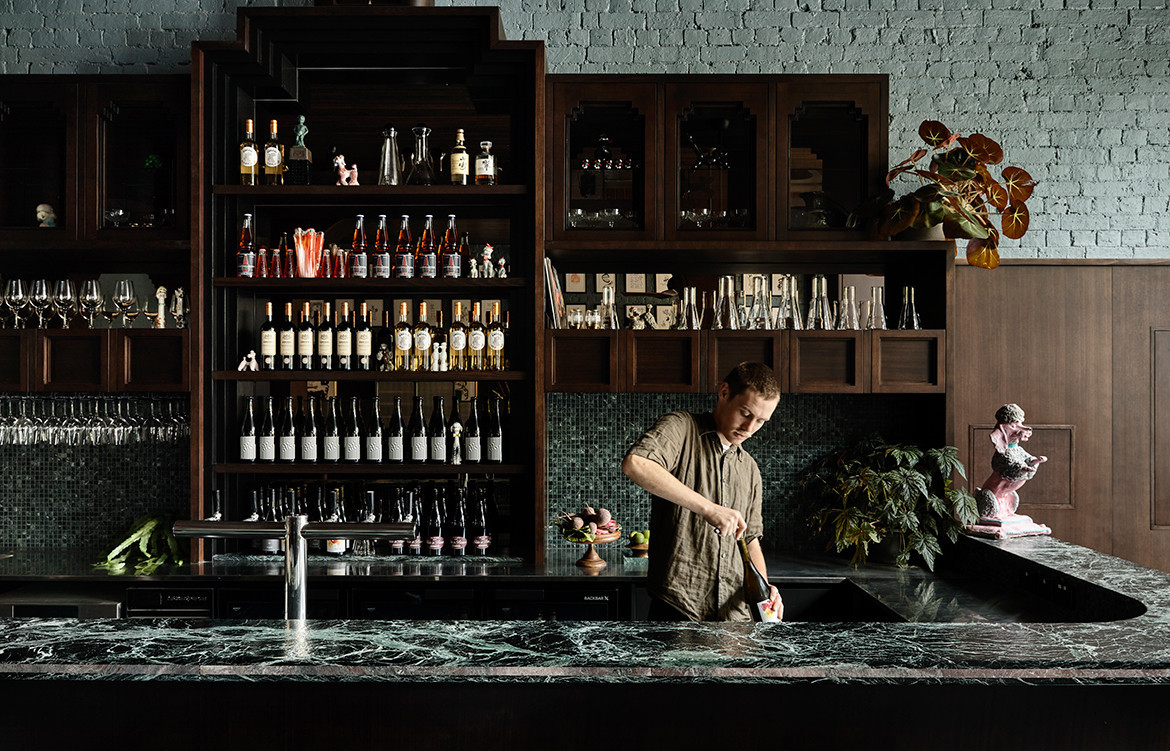 A procession of linear terrace archways and doors frame increasingly introverted dining situations, each lit in the similarly intimate promise of an increasingly Rembrandt-like glow. Bronze, marbles, leathers and deep chocolate timbers provide a princely textural bass note – quite masculine, quite lavish – while graphic contemporary art and the more brazen humour of decorative elements (I'm looking at you, Pepto pink poodle statue) lend excitable moments of personality.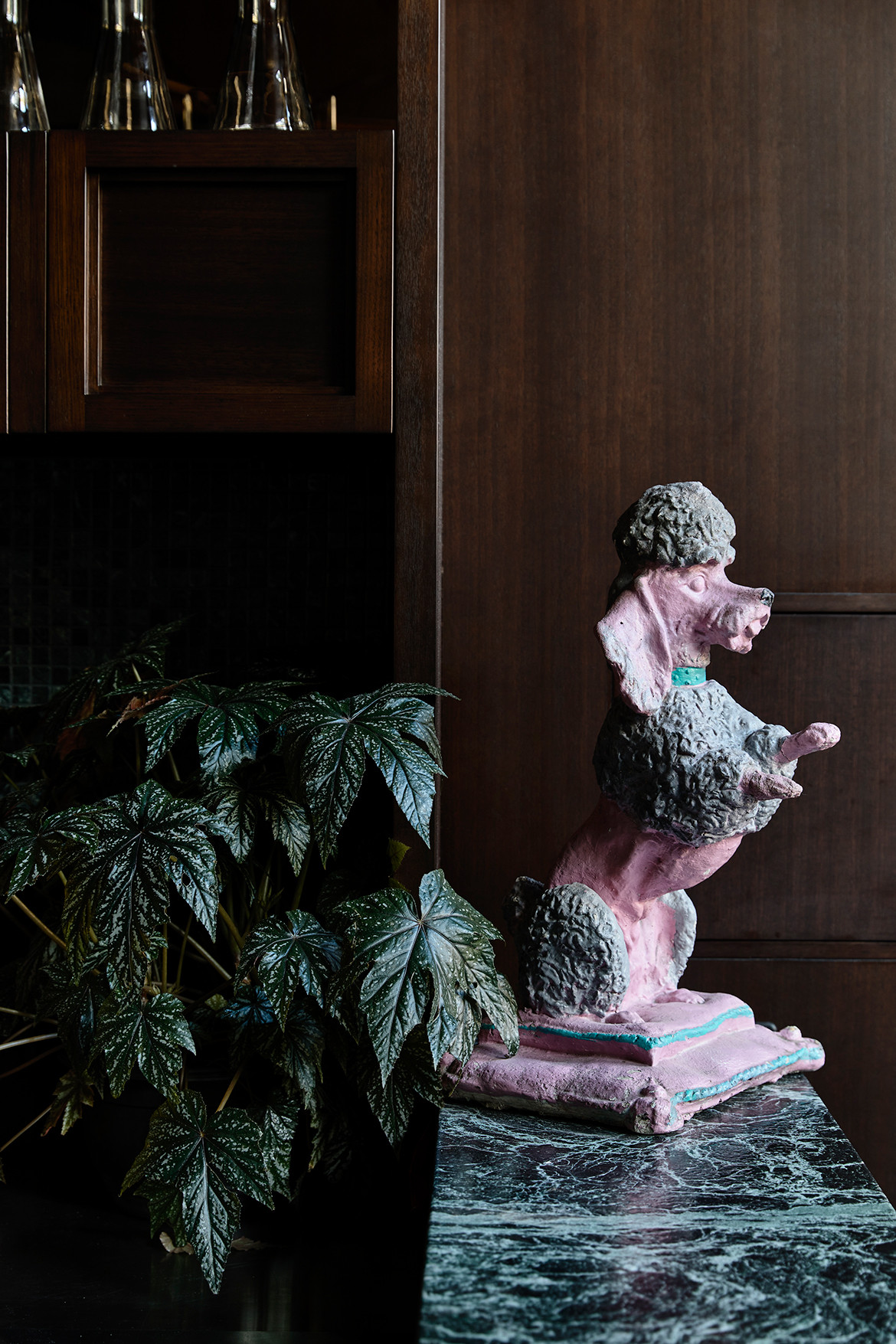 "The design of Poodle Bar and Bistro extends to bespoke joinery, furniture and lighting solutions; a fluted glass screen divider, low 'toad' stools, ball and slumped-glass wall lights, grappa bottle shelving and an art deco-inspired courtyard balustrade now graces some of Poodle's branded merchandise and graphics. These pieces, created in collaboration with local maker Please Please Please play a key role in bringing the venue's imaginative brand identity to life," says Bergman.
Much like its namesake breed, Poodle is every bit an experience of conflated opposites: immensely groomed (but never to the point of contrivance), carrying a dignified demeanour (but with shrill yaps of gusto), a timeless classic (but in a league of its own). A purebred.
Bergman & Co
bergmanandco.com
Poodle
poodlefitzroy.com.au
Photography by Derek Swalwell
We think you might like this story about Cafe Lafayette by Hassell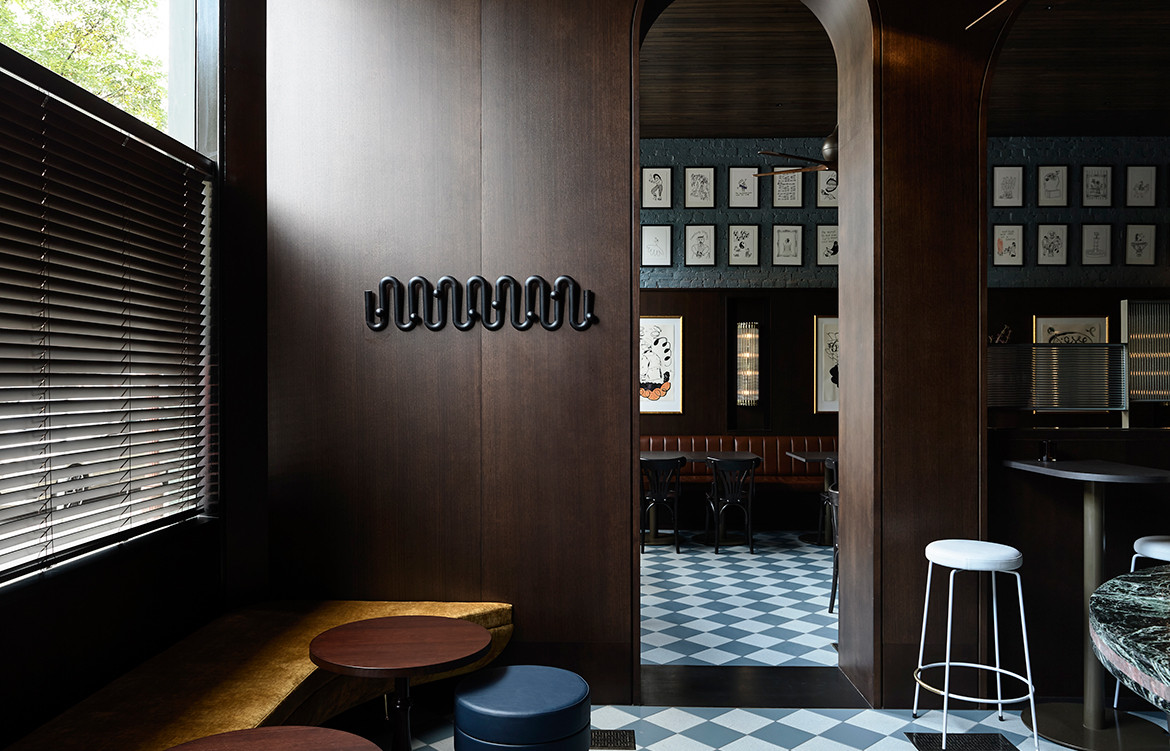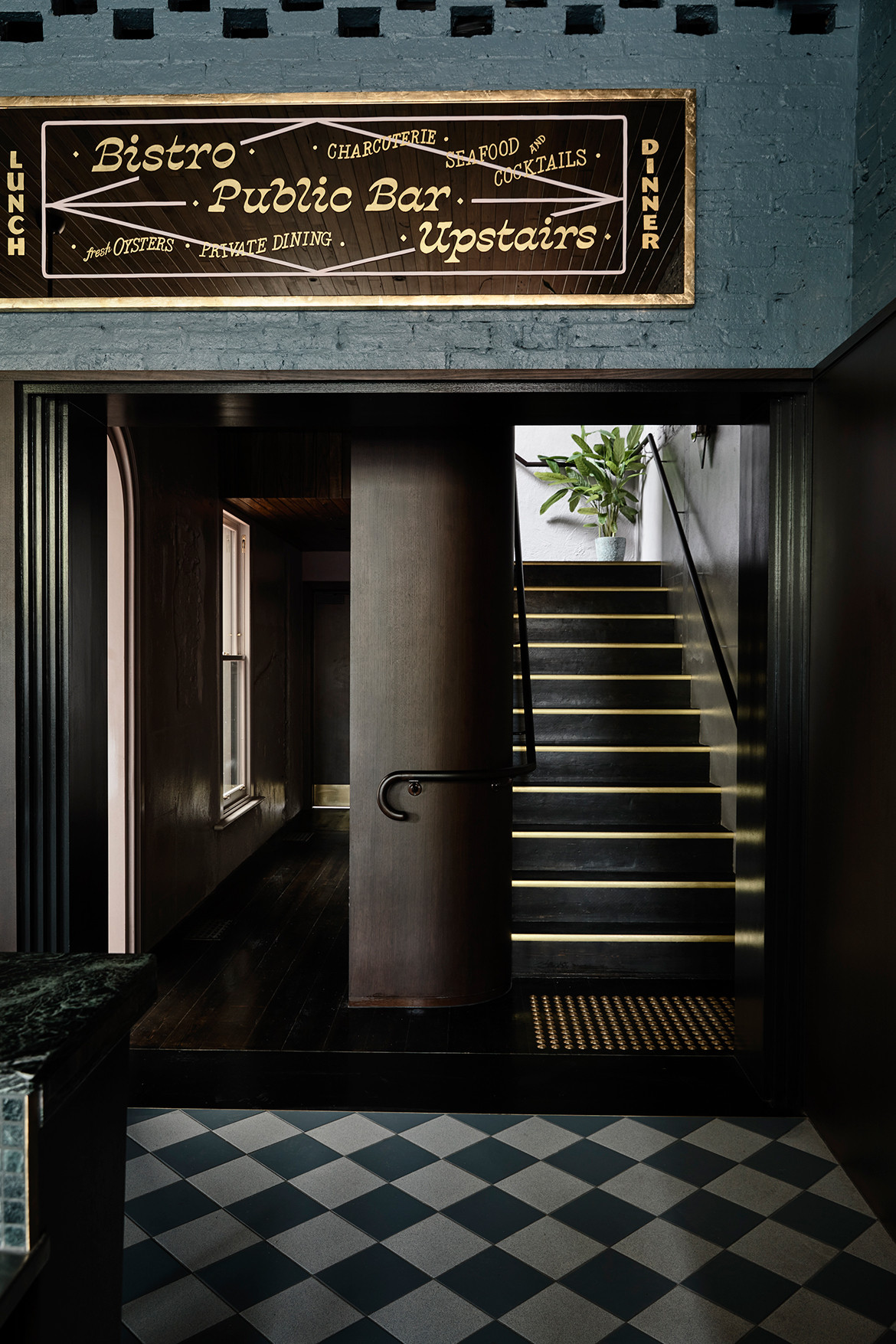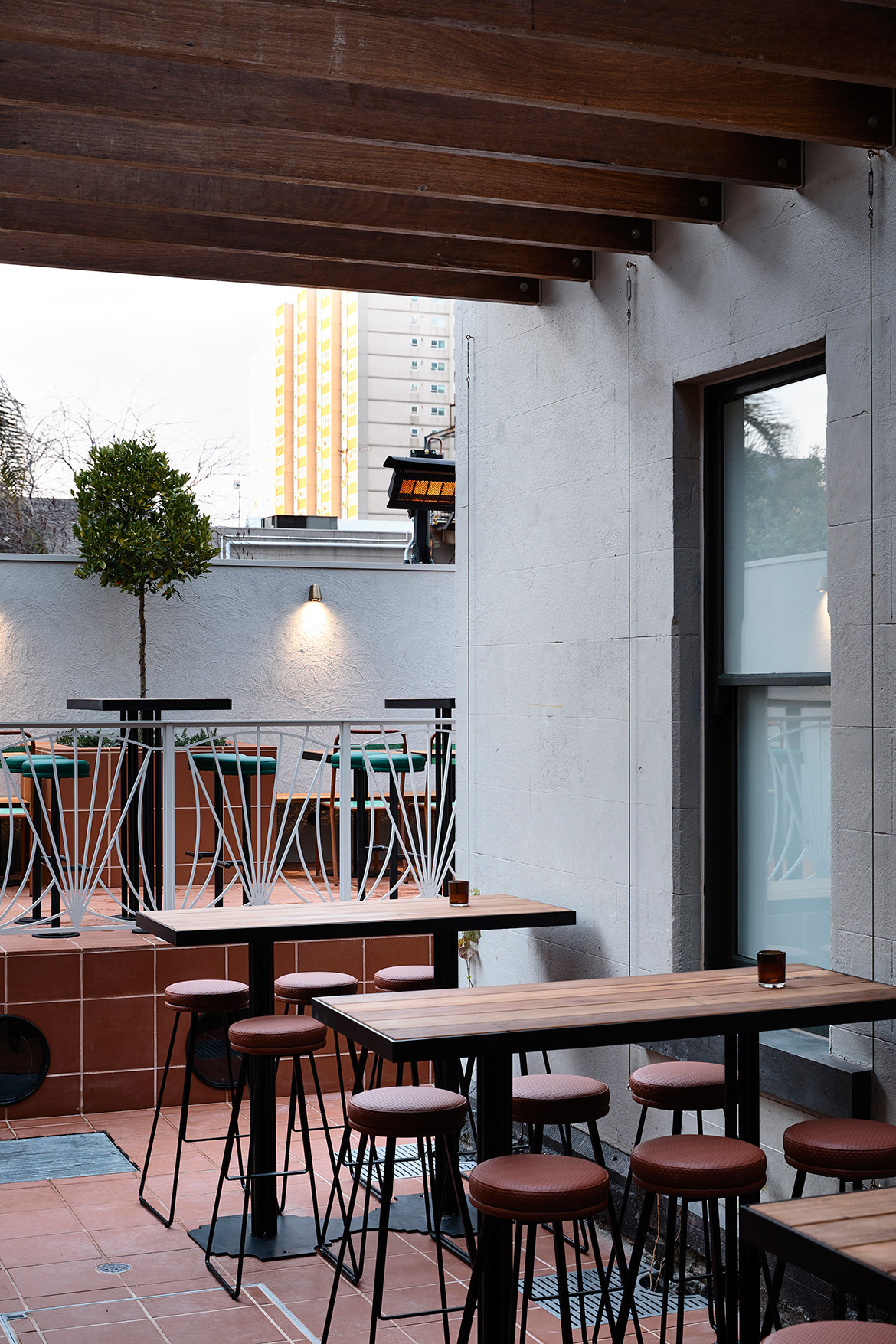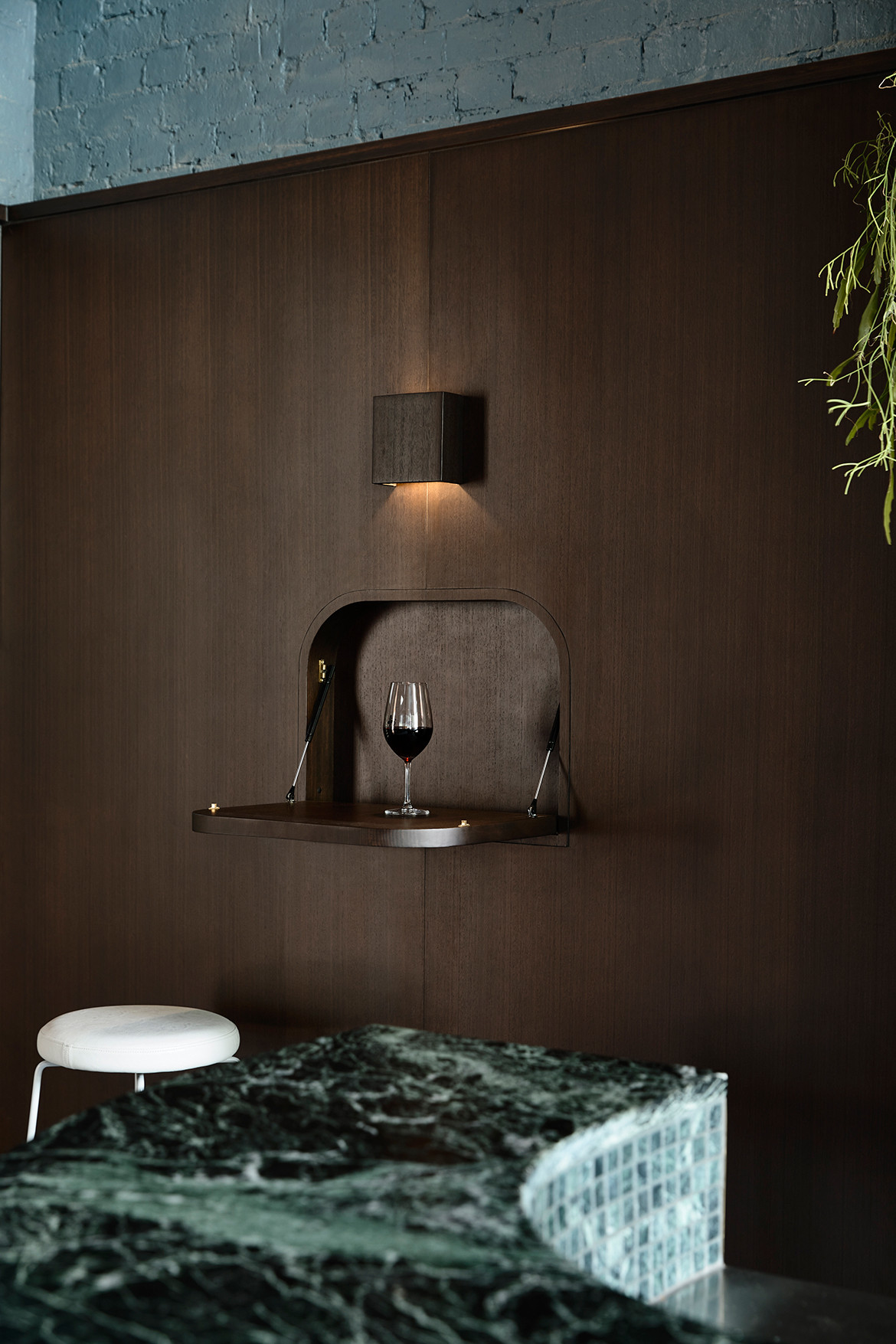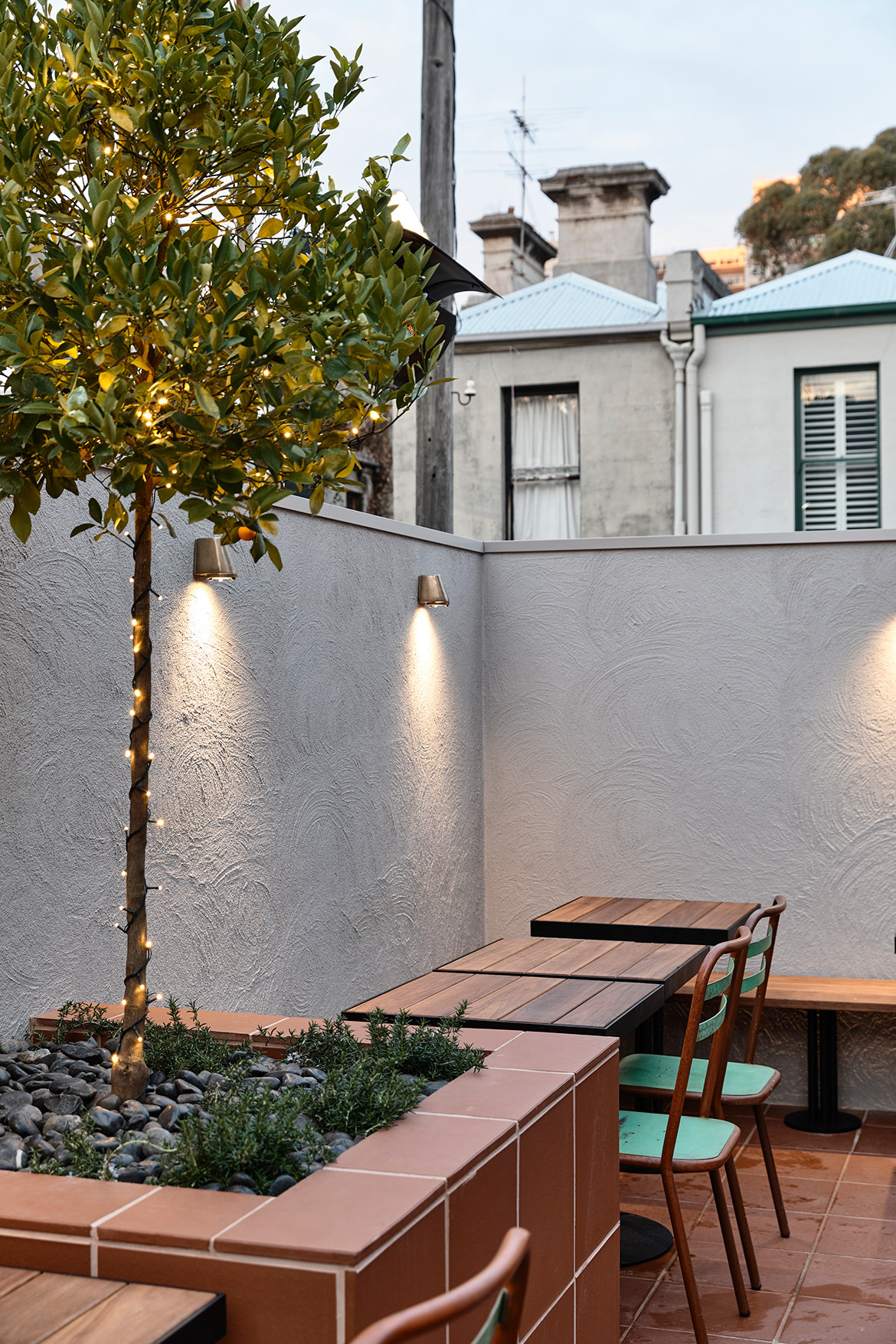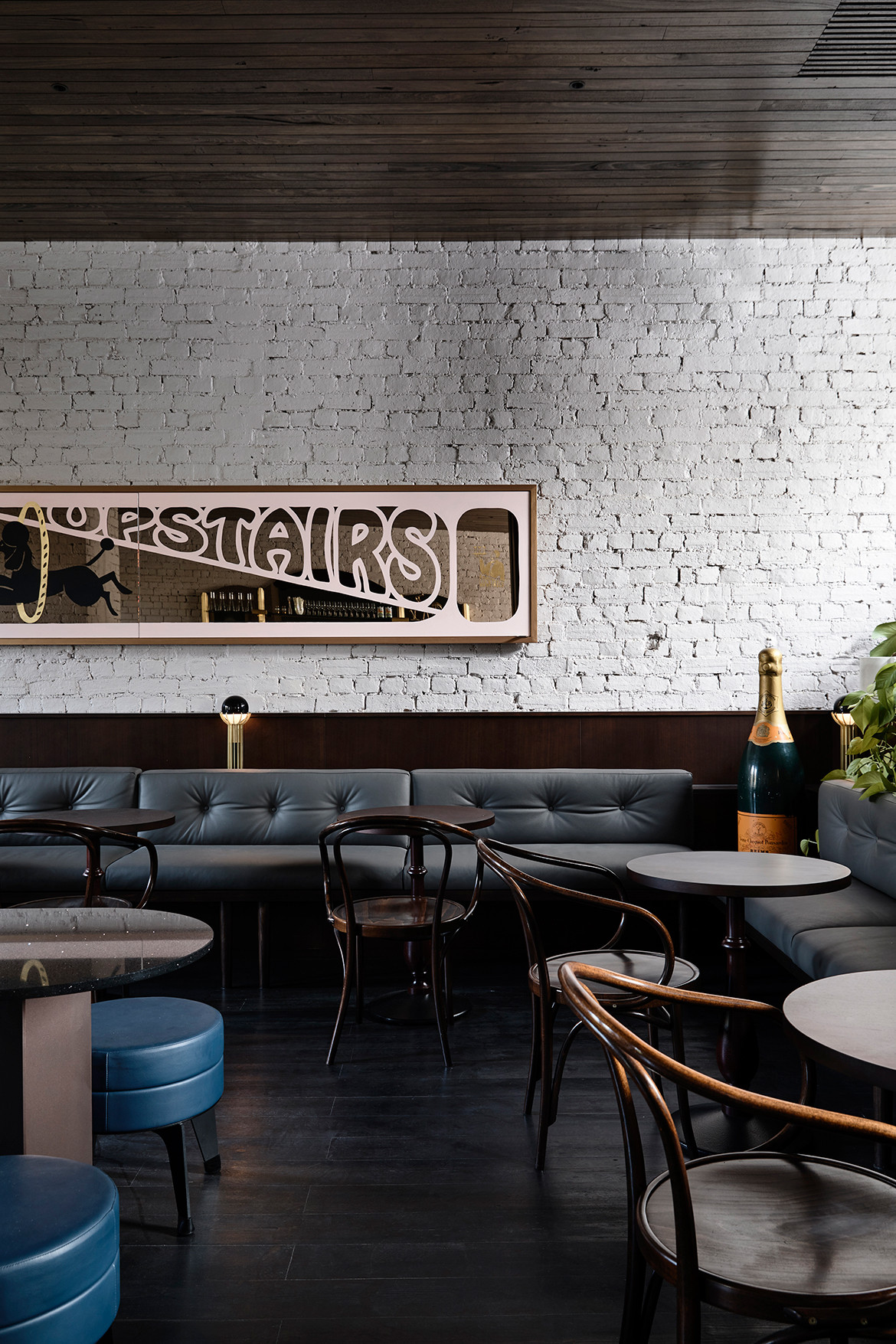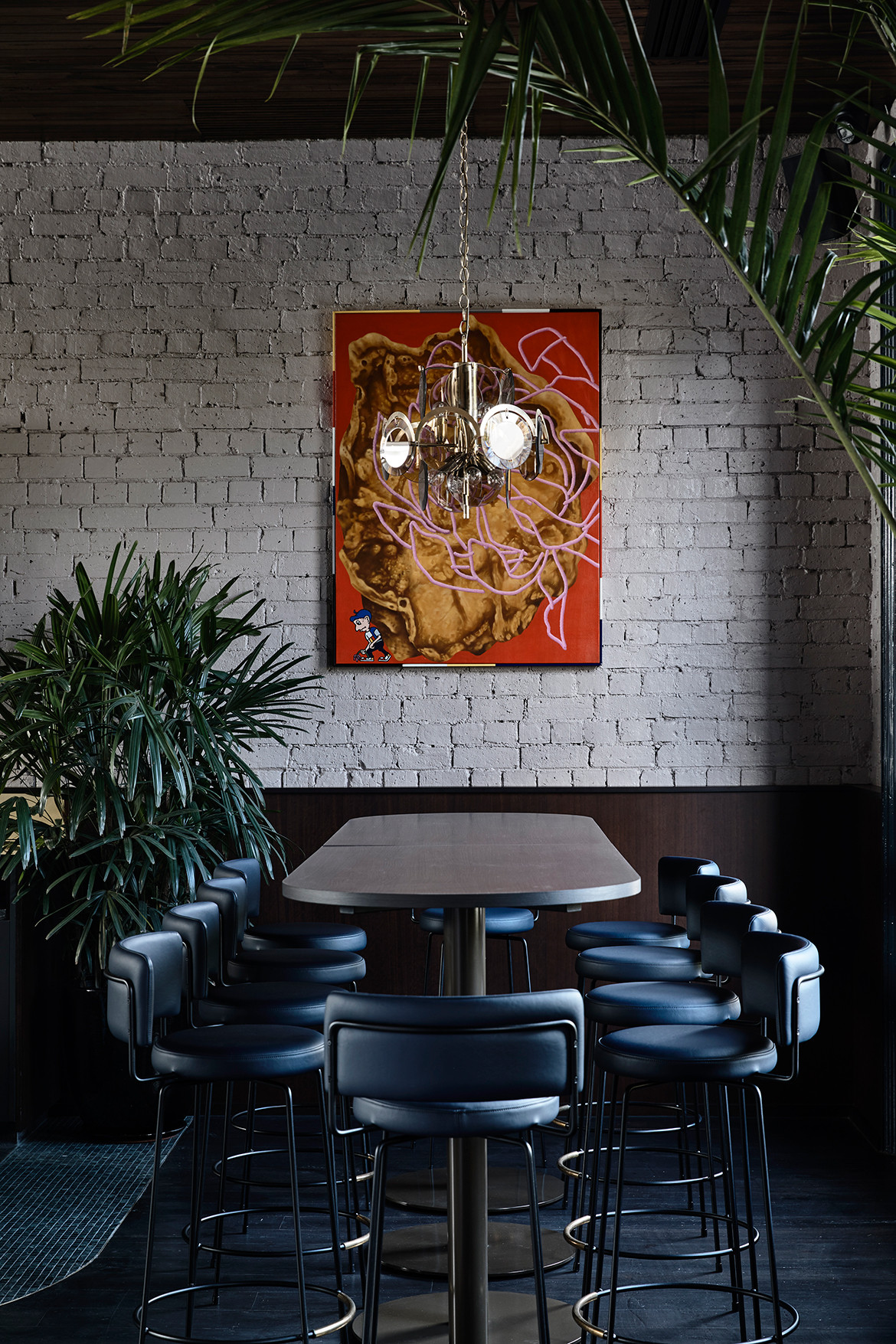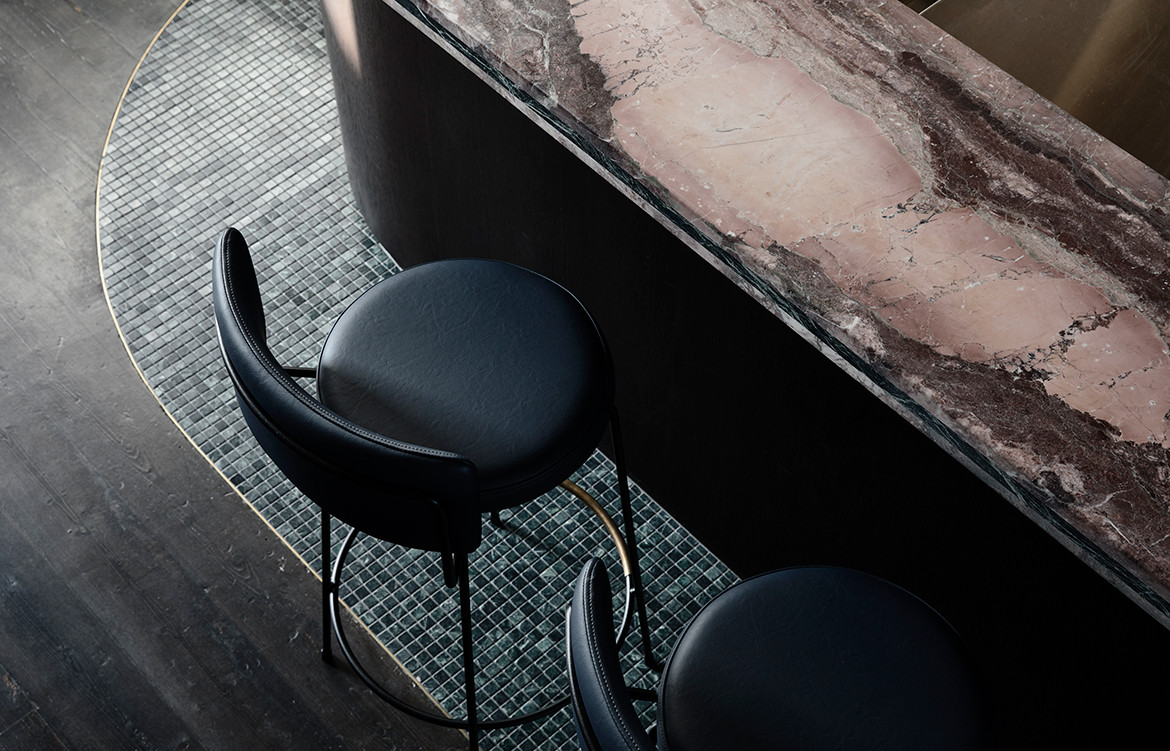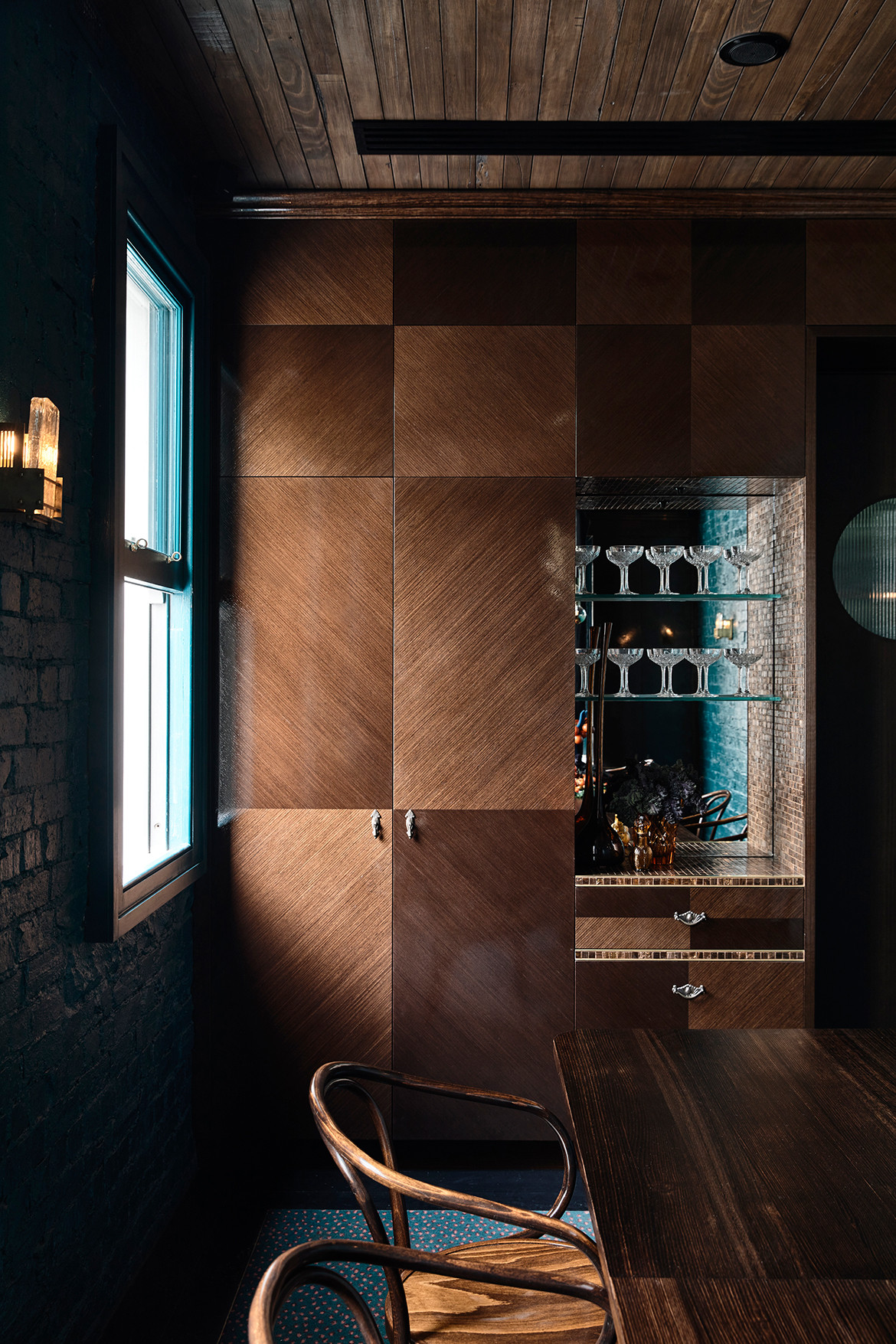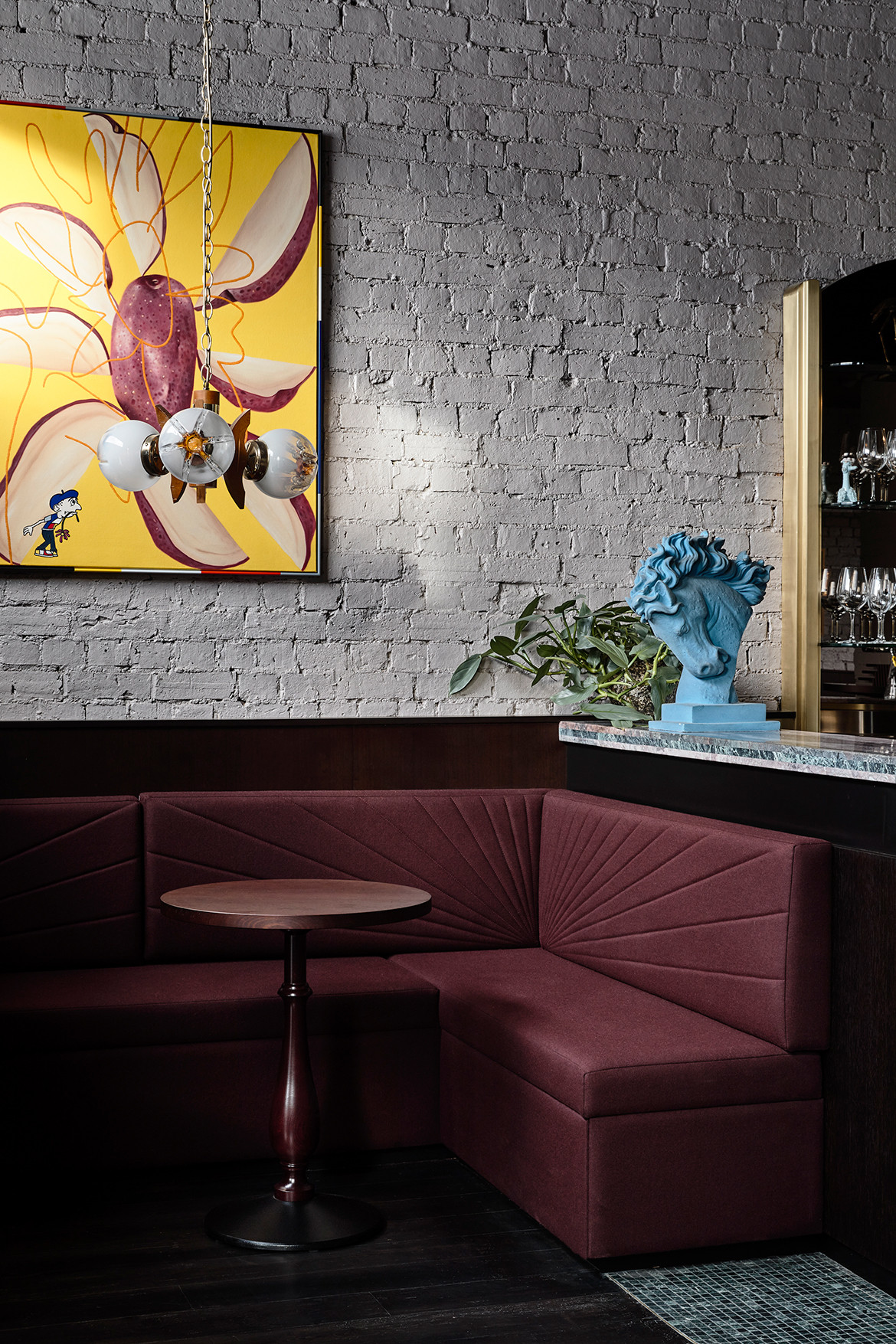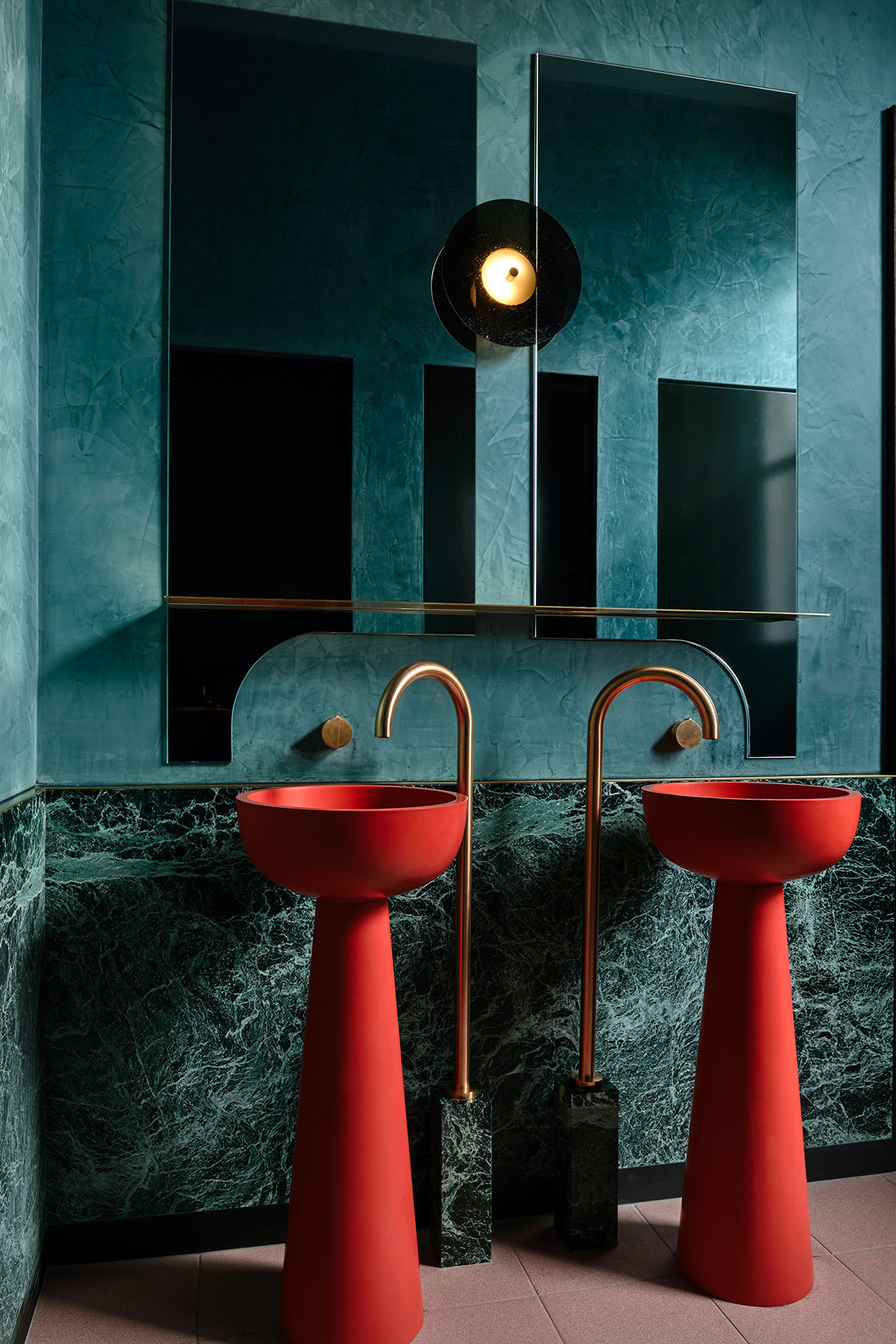 Tags: Bergman & Co, Hospitality Desgin, restaurant, restaurant design, Wendy Bergman
---