antoniolupi has always been ahead of the curve when it comes to innovation. Nestled in the heart of Tuscany, the world-renowned furniture company draws on decades of experience to provide high-quality Italian furnishing solutions. Known for their extraordinary bathroom furniture, antoniolupi has forged a new path forward in the world of interior design, releasing a series of collections which encompass wallpaper, accessories, fireplaces and rugs in addition to their bespoke bathroom products.
Furniture in the home is much like a fingerprint. It illustrates a narrative about a person in a specific, subtle voice. Like a fingerprint, home furniture is unique – and one of antoniolupi's greatest design commitments includes the espousal of personal style. The products of antoniolupi are fluid, not static, characterised by the flexibility and limitless potential of modularity. Their three new collections capture the essence of infinity, standing on the roots of ancient and precious craftsmanship.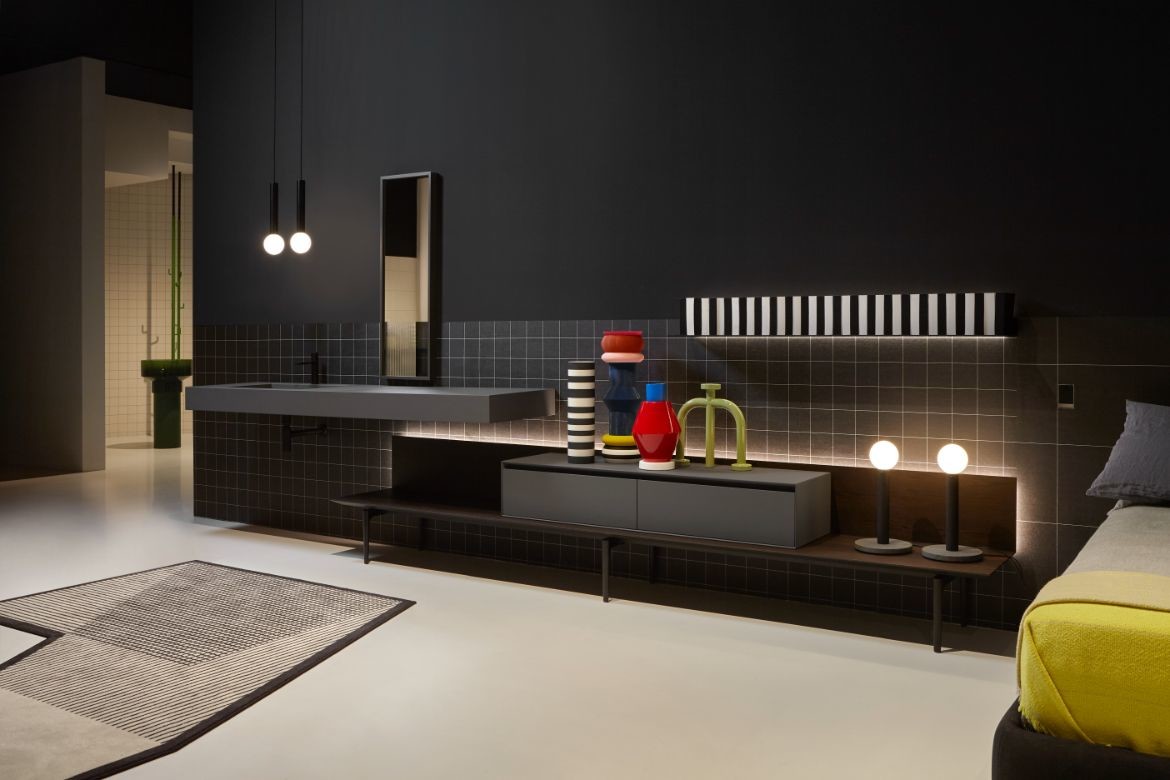 Ala
Ala is a gorgeous base element which blends perfectly with any other antoniolupi collections. Ala embodies the height of antoniolupi's design flexibility. Suspended or freestanding, a shelf or an open system, the only limitation for the Ala L-shaped vanity unit is your imagination.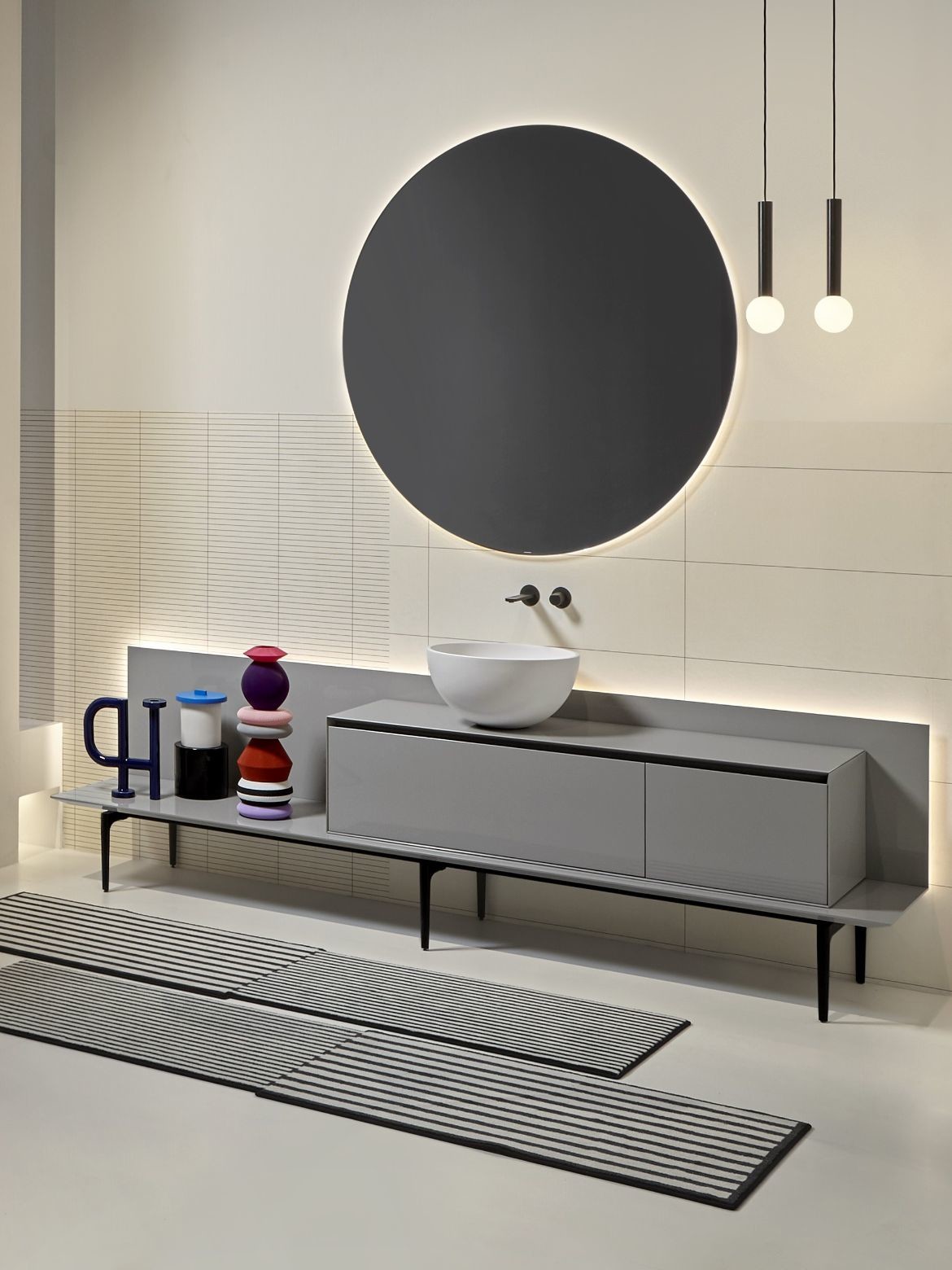 The concept arose from a celebration of the simple L shaped shelf – a home base on which to place containers, sinks, accessories and more. This evolved into a versatile modular system with endless possibility, from colour to function and form. Available in lacquered or wood essence, the Ala project provides a complimentary neutral tone which will support any colour scheme and design style.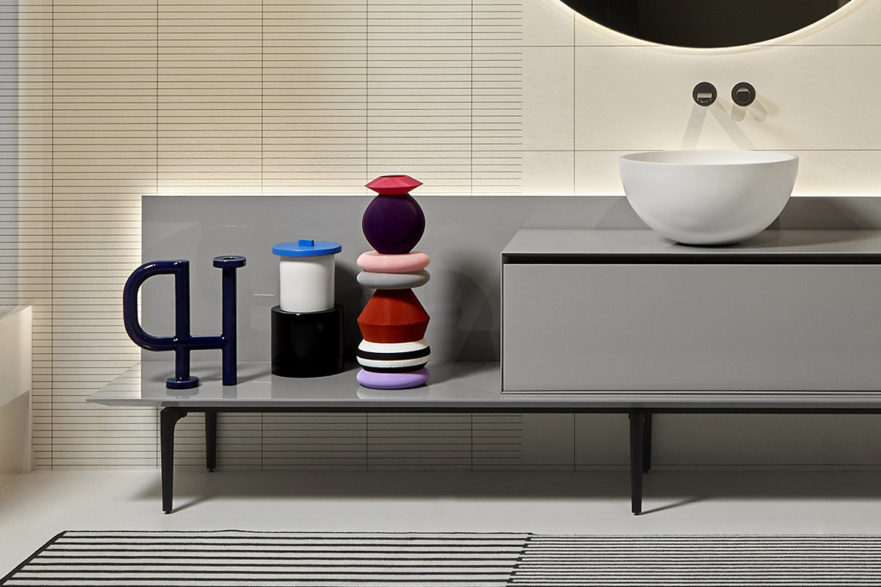 Borderline
Borderline is another of antoniolupi's bold new collections, providing a uniquely personalised approach to bathroom furniture. The shapes and materials of Borderline create a private universe of bathroom space, allowing the homeowner their own oasis of personal expression.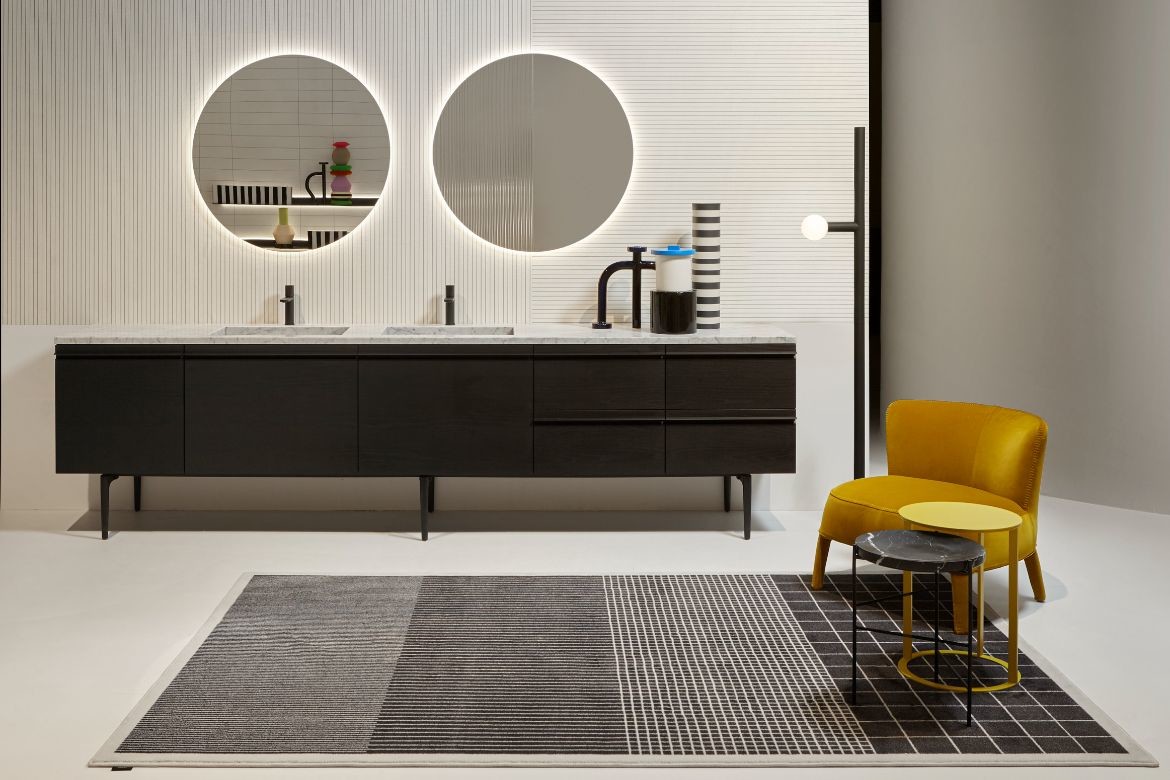 Furniture ought to be regarded as both a singular and collective entity; individual pieces are important, but as a collective furniture holds the power to communicate a vibrant message of individual values and founding principles. The Borderline collection allows for individuals to take complete control over their total look – reflecting antoniolupi's dedication to bespoke, personalised furniture.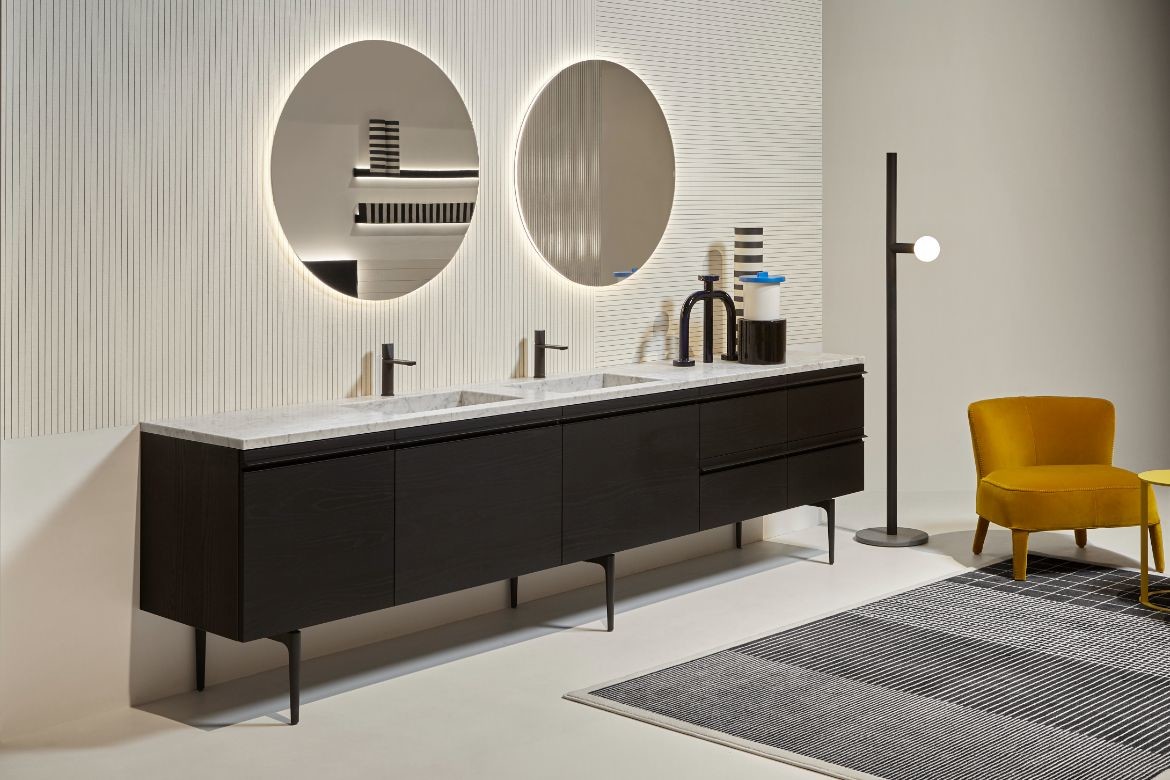 Bemade Tralerighe
The Bemade collection is a story ready to be told in any home, with infinite capabilities and opportunities for customization. Bemade Tralerighe is an extension of this fantastic range and marks the beginning of a new era for antoniolupi. Bemade Tralerighe is unique in that the same decoration of the wallpaper can be printed on the doors of the furniture, allowing for an unprecedented sense of interior harmony. This marriage of graphics and furnishing accessories generates continuous visual transformations and an infinite sense of adaptability. it defines new horizons and design languages with balance and creative sensitivity.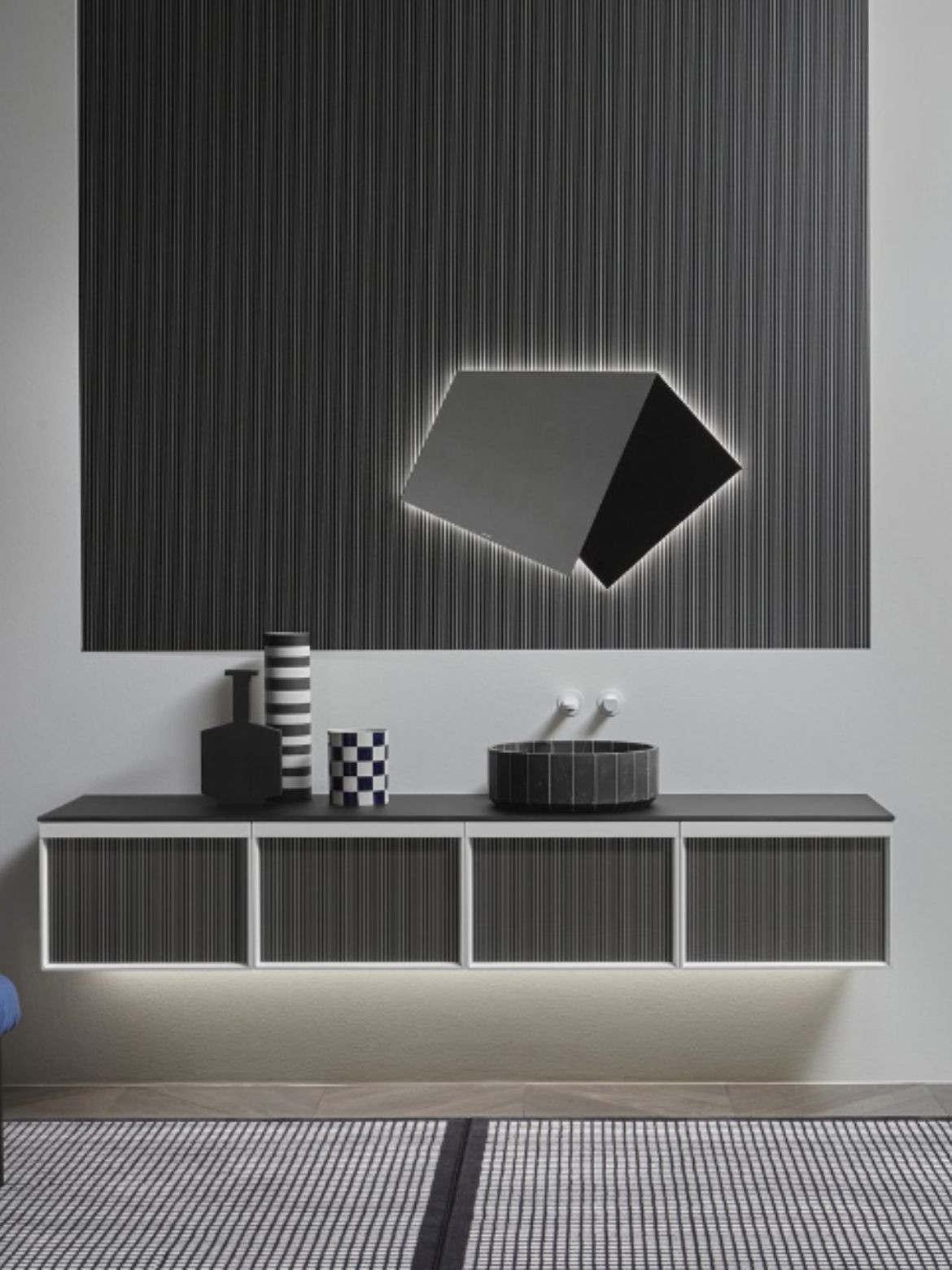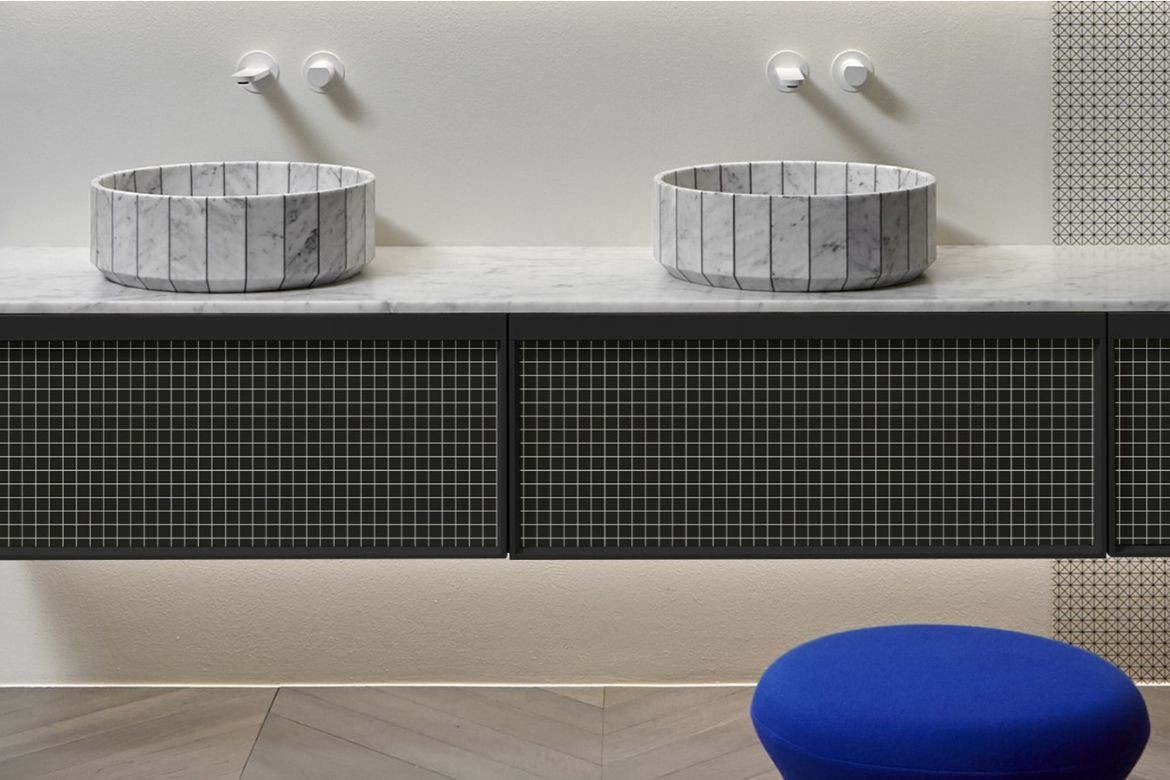 antoniolupi
antoniolupi.it.en
We think you might like this story about the Ofuro bathtub.
---