Fantales Kitchen by Laminex
A culinary cult favourite meets a surface favourite with the Fantales Kitchen by Laminex, a collaboration between Laminex and YSG Studio. "Our aspirational design needed to reflect the multi-tasking demands placed upon homes as places to relax, work and play," says Yasmine Ghoniem, director of YSG Studio. "We aimed to immortalise a mood by capturing the essence of 'afternoon delight'."
Showcasing the versatility, durability and impact of Laminex surfaces, this project draws from the best of the Laminex Colour Collection. With the depth of colour and sophisticated finishes these surfaces offer, it's easy to see why Laminex remains front of mind on all kinds of projects.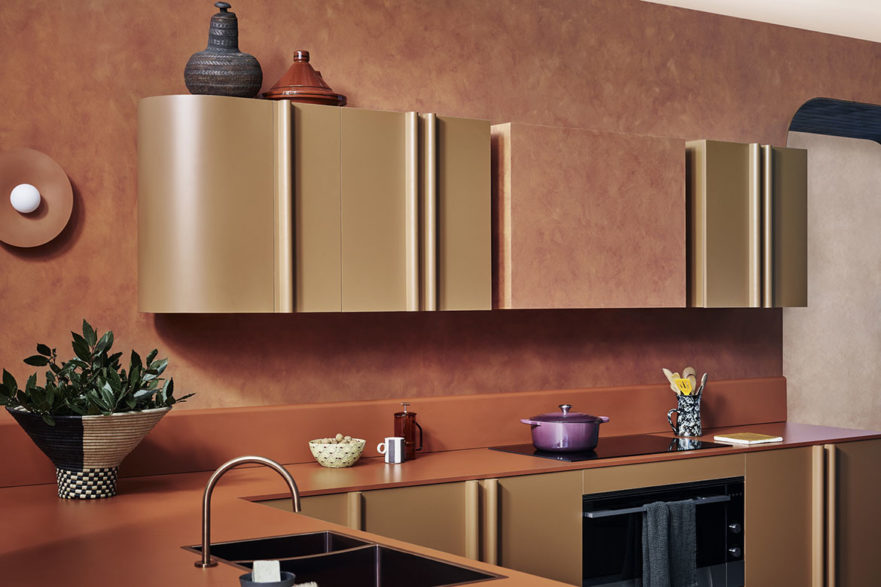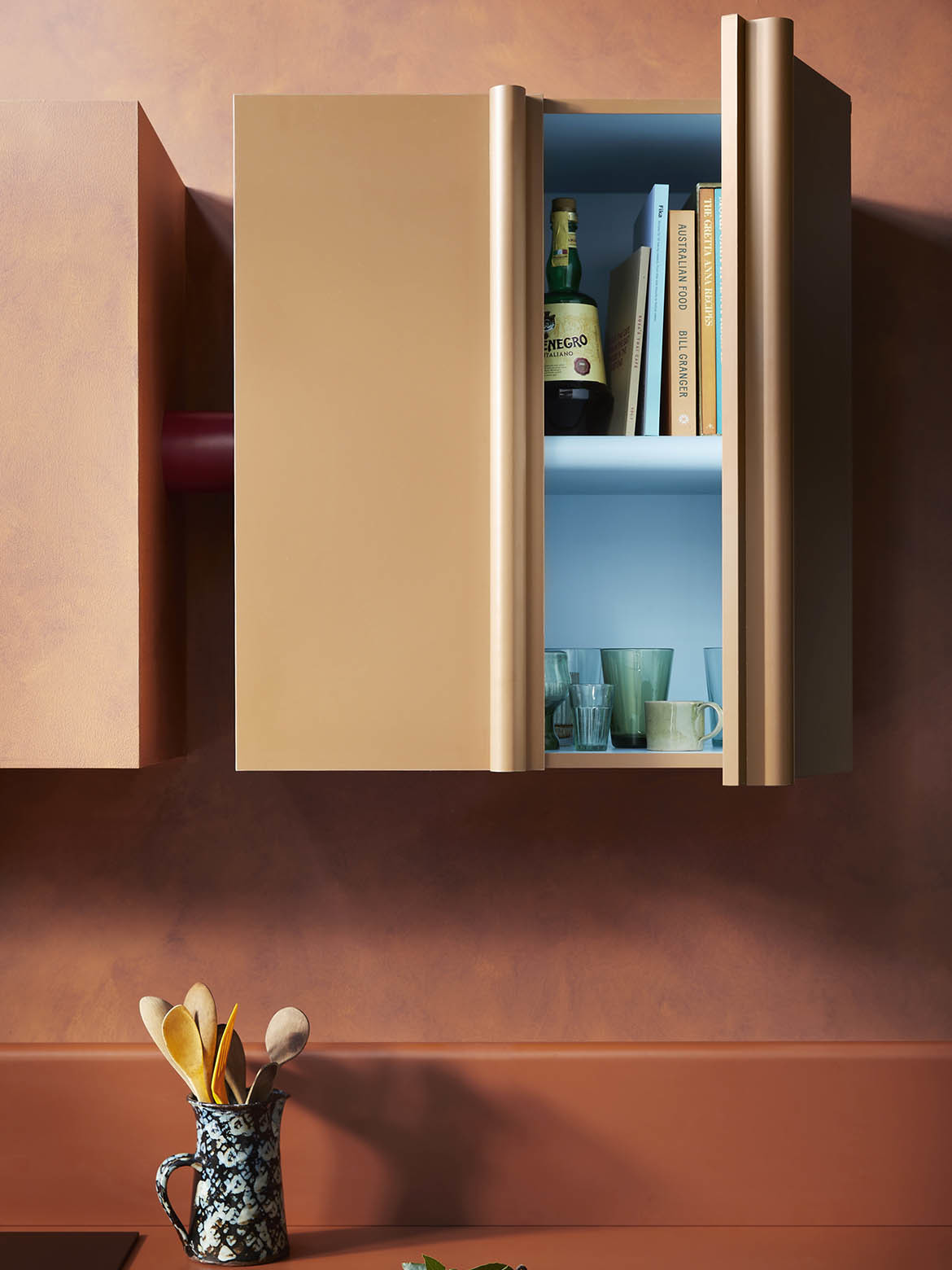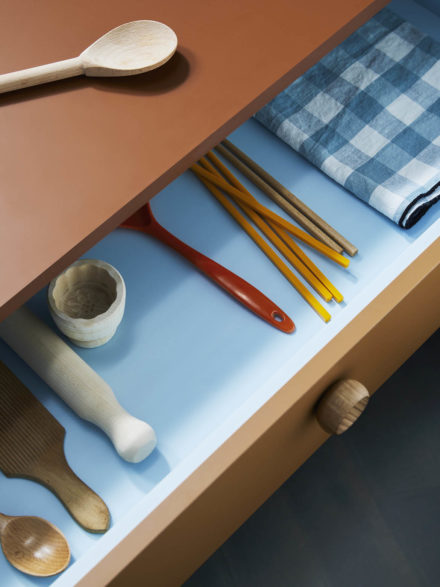 J5 Credenza by James Howe
A credenza like you've never seen before: meet the J5 CREDENZA by James Howe for Stylecraft. Handmade with precision and elegance, the chevron-fluted doors in solid timber find the perfect balance between striking design and softly spoken, intricate detailing. The impact of this piece is at once subtle and bold, where ample storage and highly functional push-to-open drawers are disguised by gentle curves and impeccable craftsmanship.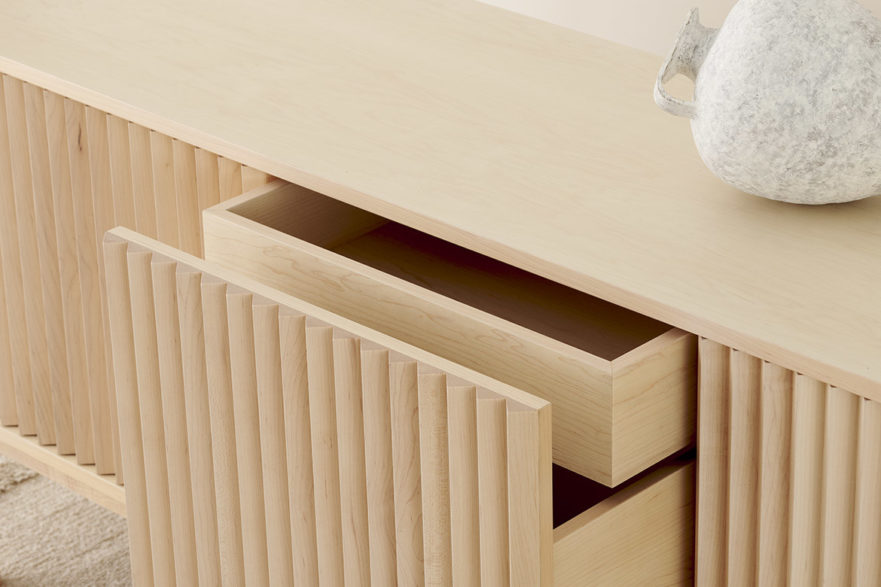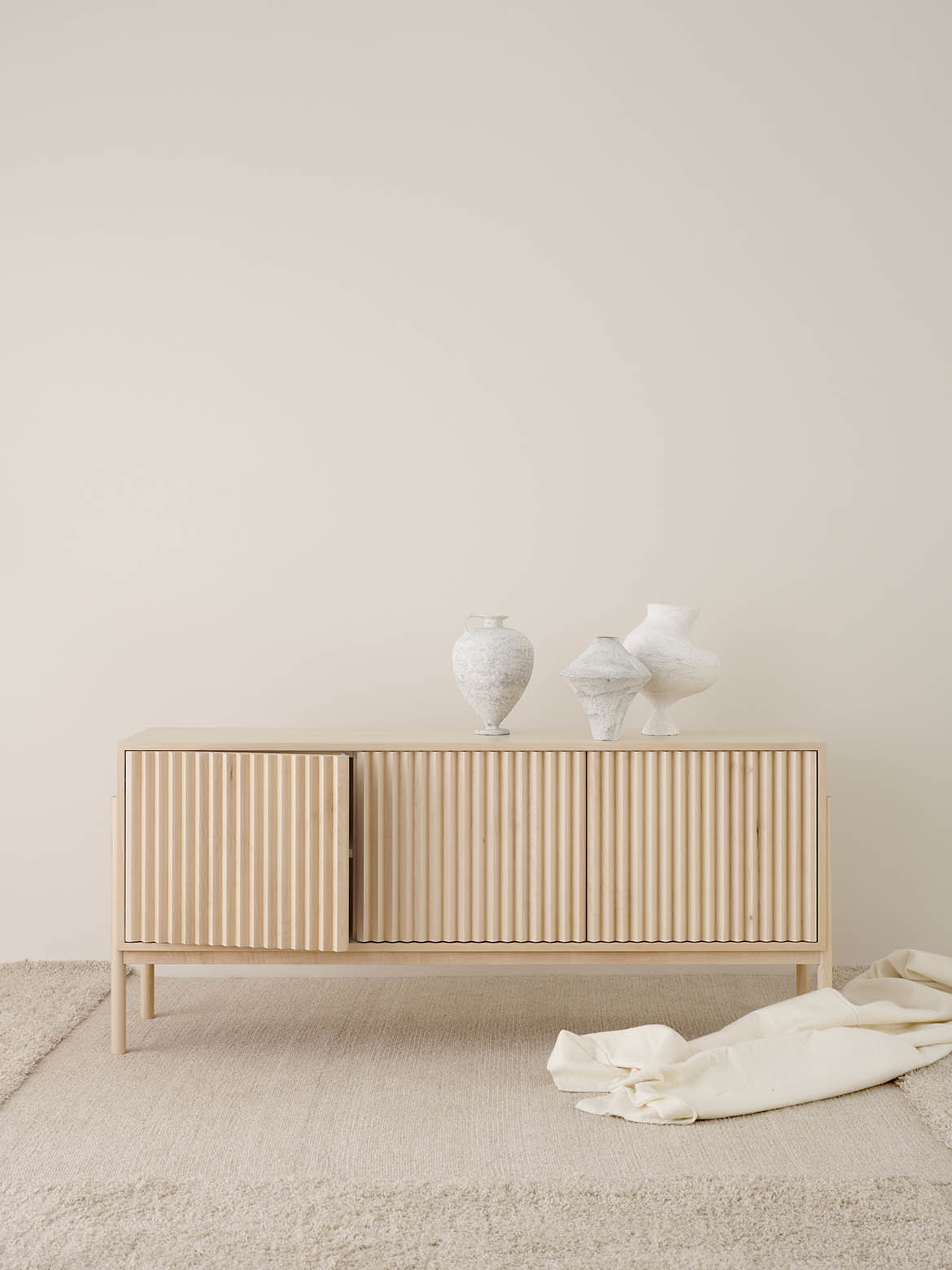 Type by SBW
Something Beginning With (SBW) steps away from a history of fine lines and detail, with a new collection designed and manufactured in Melbourne that packs a punch from concept through to form. Introducing TYPE – modernist typography rendered in exceptional style.
This collection includes dining tables, bar tables, ottomans, side tables and coffee tables, each of which reminds us of bold typefaces, meshed with organic linearity. Impactful, angular and effortlessly contemporary, Type by SBW looks to the bold future of Australian furniture design.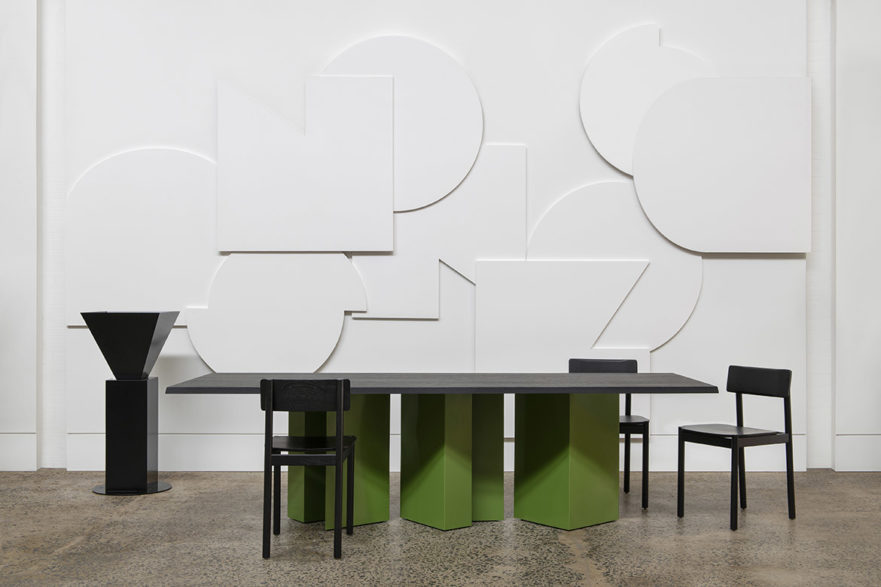 Ferdinand by Markian
Ferdinand by Markian can be described as something between sculpture and furniture. Named after German architect Ferdinand Ludwig, this piece draws inspiration from its namesake in its versatile, multi-functional and adaptable design.
Featuring a deeply curved, enveloping back that cocoons a comfortable seat, Ferdinand is a considered, highly functional choice. In addition, the versatile Marblo blade adds practicality. Presented in nine unique colourways, Ferdinand's versatility is unparalleled for both commercial and occasional spaces.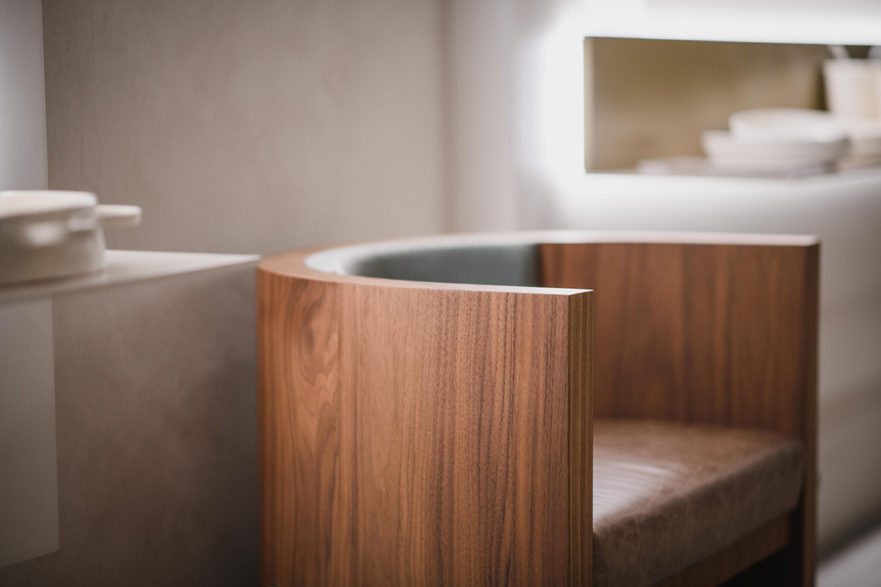 ---