With fresh air high on the priority list, particularly in response to Covid, we're seeing the shape and luxury of outdoor furniture ranges mirror what we would usually see inside. 
The appeal of soaking up the outside is made all the more delightful with this selection of plush outdoor furniture, woven upholstery often made from recycled plastics, portable lamps and lounging galore – all seen fresh in Milan.
Marenco goes outdoors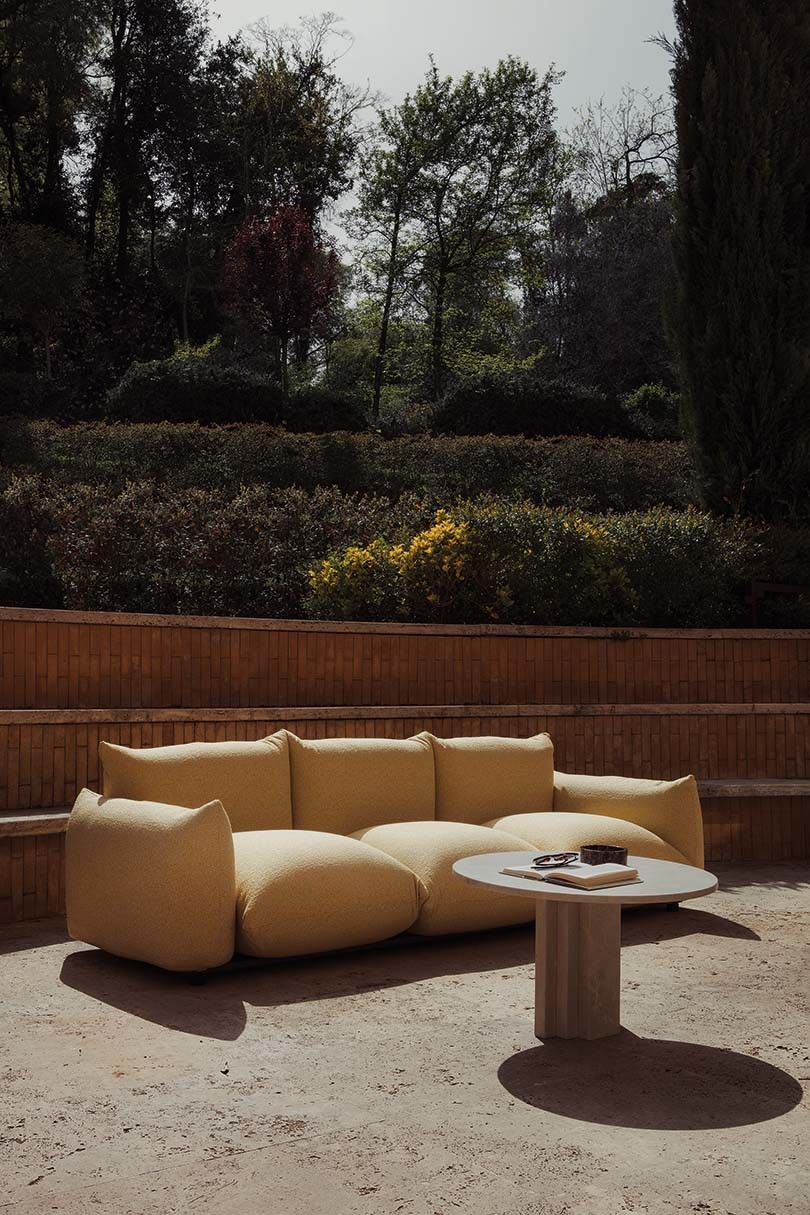 In celebration of its 50-year milestone, Arflex has released its iconic Marenco model in an outdoor version. With its distinctive sculptural softness maintained, it's now available for lounging away under the sun and stars. 
Recognising that interiors continue to include ample outdoor areas, the Marenco is constructed in new weather-proof materials.
The backrest and seat cushions are shaped in polyurethane with various densities and covered with a waterproof breathable fabric. For sturdiness, the base is lacquered in Grafite aluminium.
Iconic hits a new status.
Natural sophistication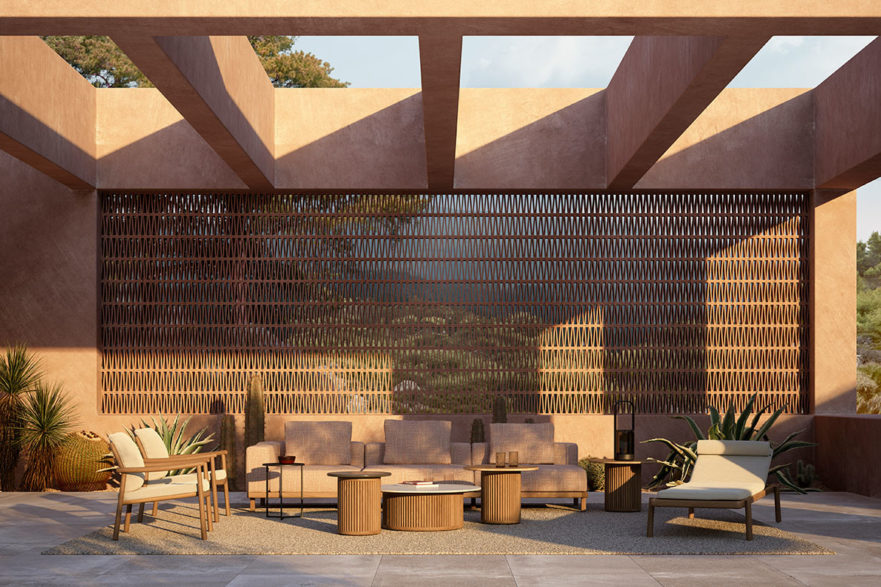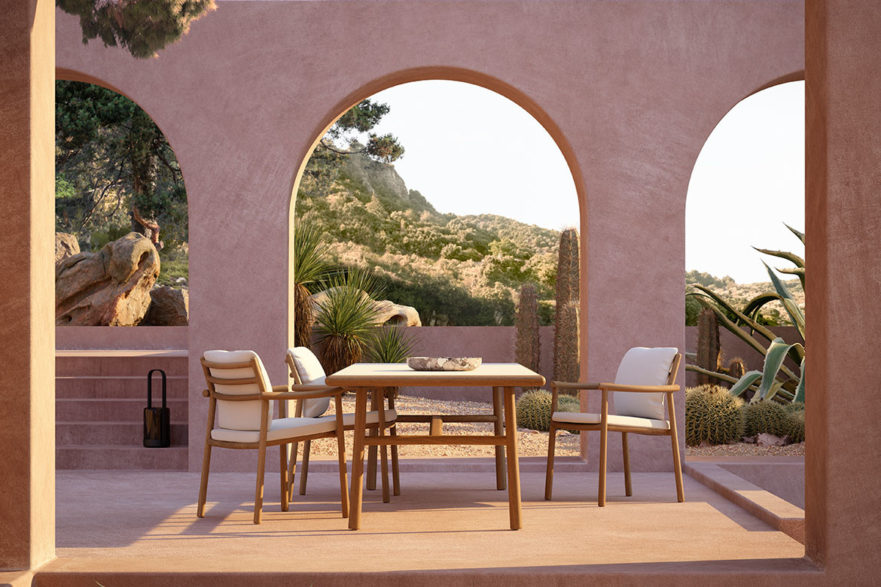 A brand synonymous with luxury outdoor furniture is Tribú and it continues to design new ranges to make outdoor living all the more enjoyable. 
Launched at Salone this year, the NOMAD armchair features teak wood that appears to be sculpted. Known for its exceptional knowledge in teak, Tribu's NOMAD balances soft shapes and subtle lines, done in collaboration with designer Monica Armani. Tailor-made cushions add just the necessary plushness and refined details.
Another stand-out from the new releases, also designed by Monica Armani, is the Ukiyo range. Inspired by travels to Japan, the collection takes its shapes and form from classical Japanese architecture.
"I was inspired by the signs and the sophisticated Japanese culture, especially their eye for detail which also describes my design aesthetic. I worked on the balance between curved and taut lines and the visual weight of each element that concludes this collection," says Armani.
From inside out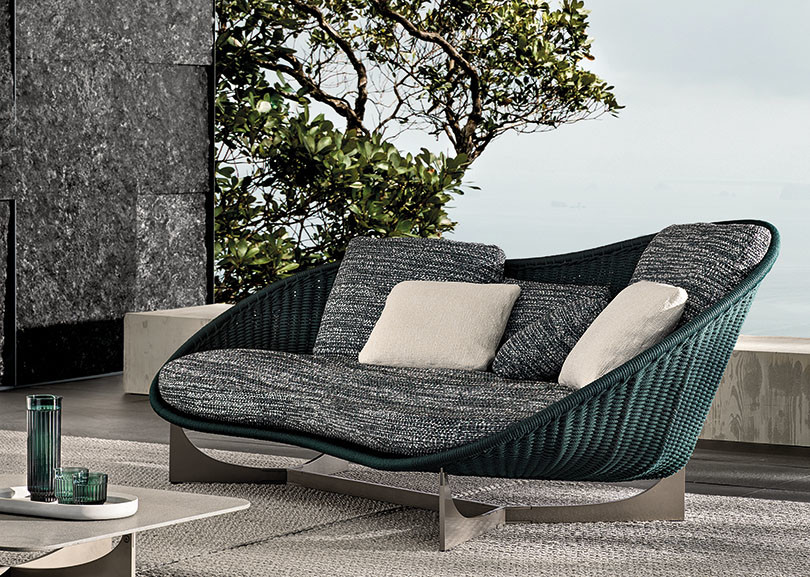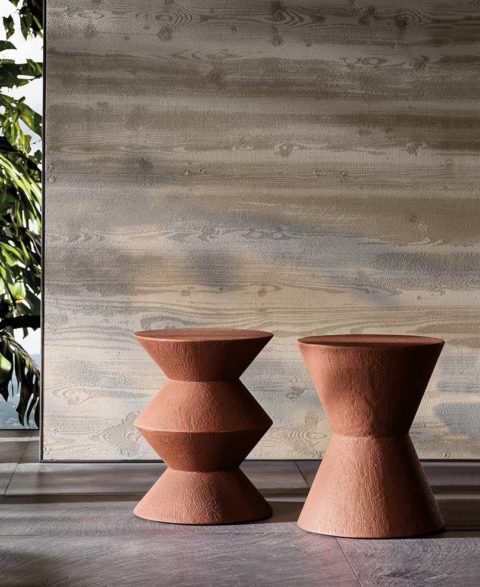 Pushing its desire to transfer the aesthetics of indoor living to the outdoors, Minotti showcased an extensive range as part of its 2022 Outdoor Collection. 
Aiming for cohesion and harmony, many successful indoor ranges have been transformed for outdoor use – solid timbers, structural metal, and fabrics that can withstand the elements.
The purpose is to allow you to furnish your outdoor space in a way that is consistent with the style of the interior. Using nature as a reference for the colour palettes, the textile collection features tones of the earth alongside neutral sandy tones and beiges with a few vibrant hints thrown in.
Woven and enveloped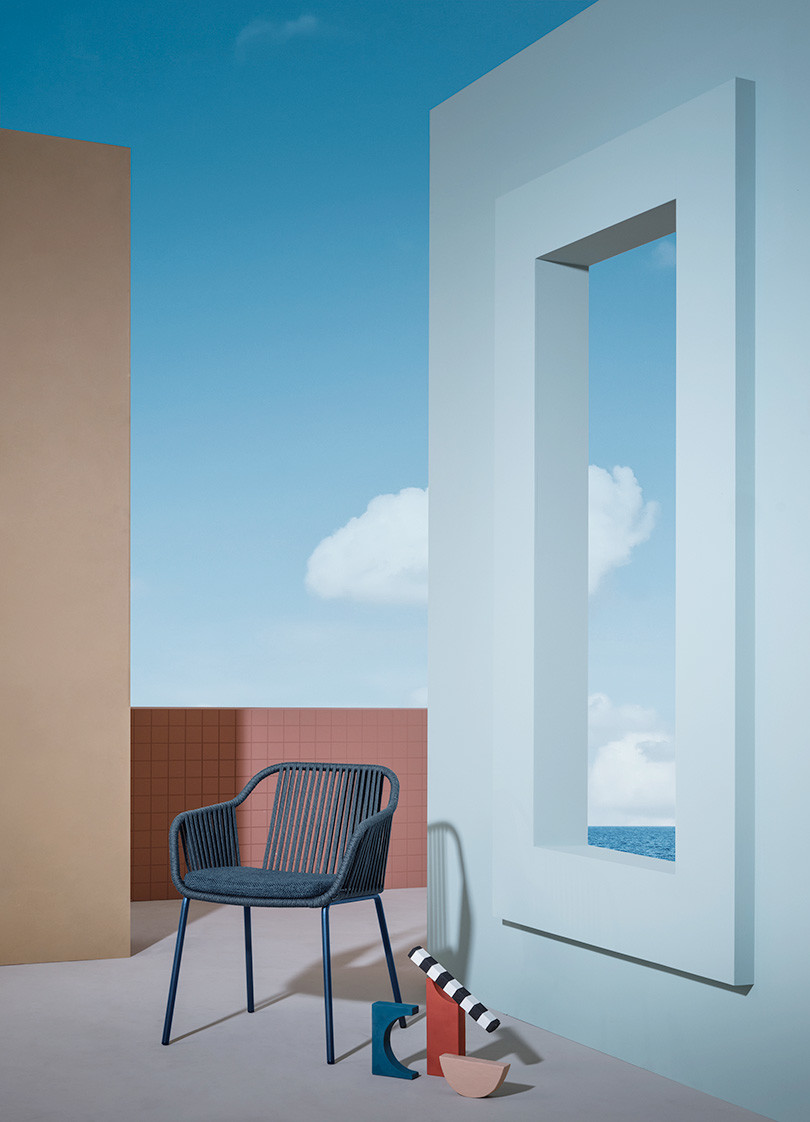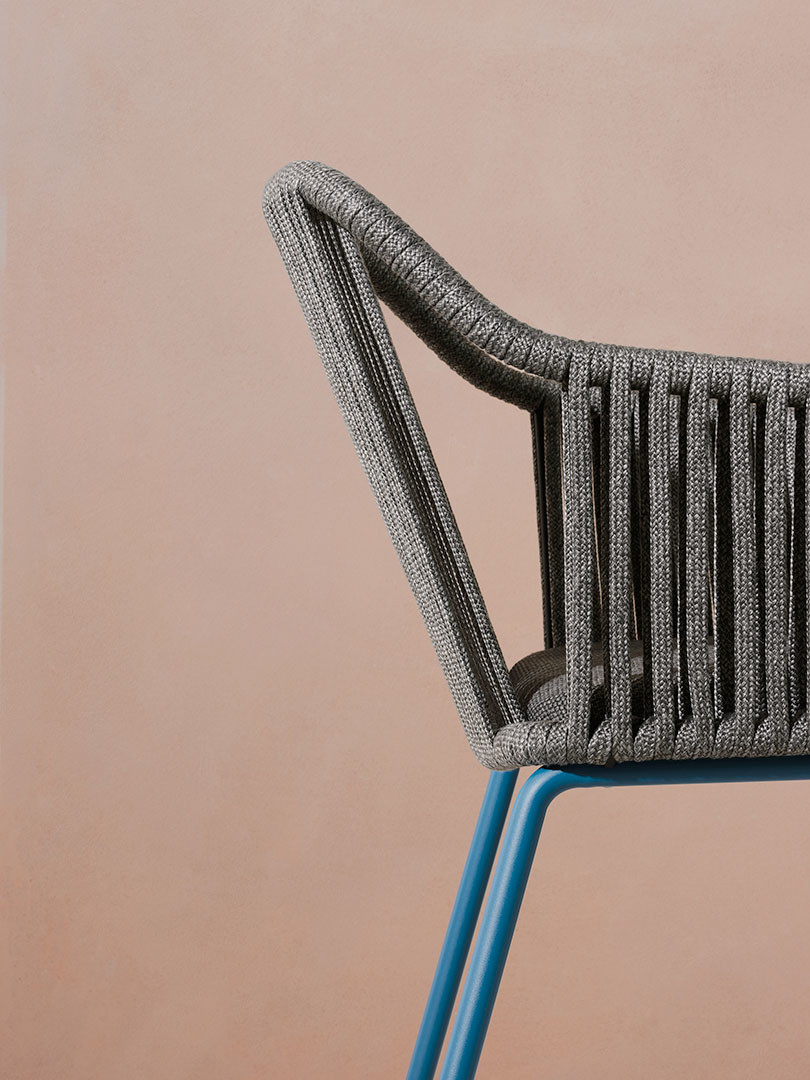 The great outdoors were a core part of the new pieces shown by Pedrali, with a full range of furniture and accessories to make sitting outside a part of everyday life. 
One of the gorgeous new additions is the Babila Twist armchair, designed by Odo Fioravanti. A steel frame is woven with rope, creating a soft and inviting touch. From the side, the Babila Twist combines gentle curves along the backrest with staunch legs.
The weather-resistant polypropylene rope is wrapped around the frame, softening the overall look and feel, while a full suite of colour options in both the frame and material make it highly adaptable.
Striking timber forms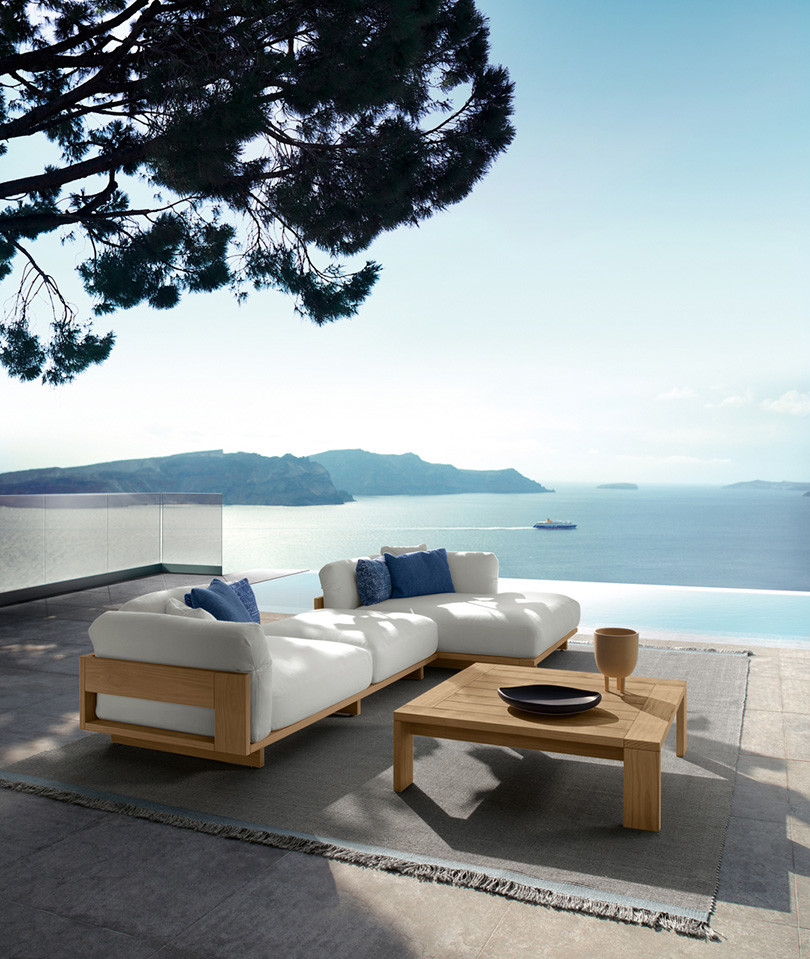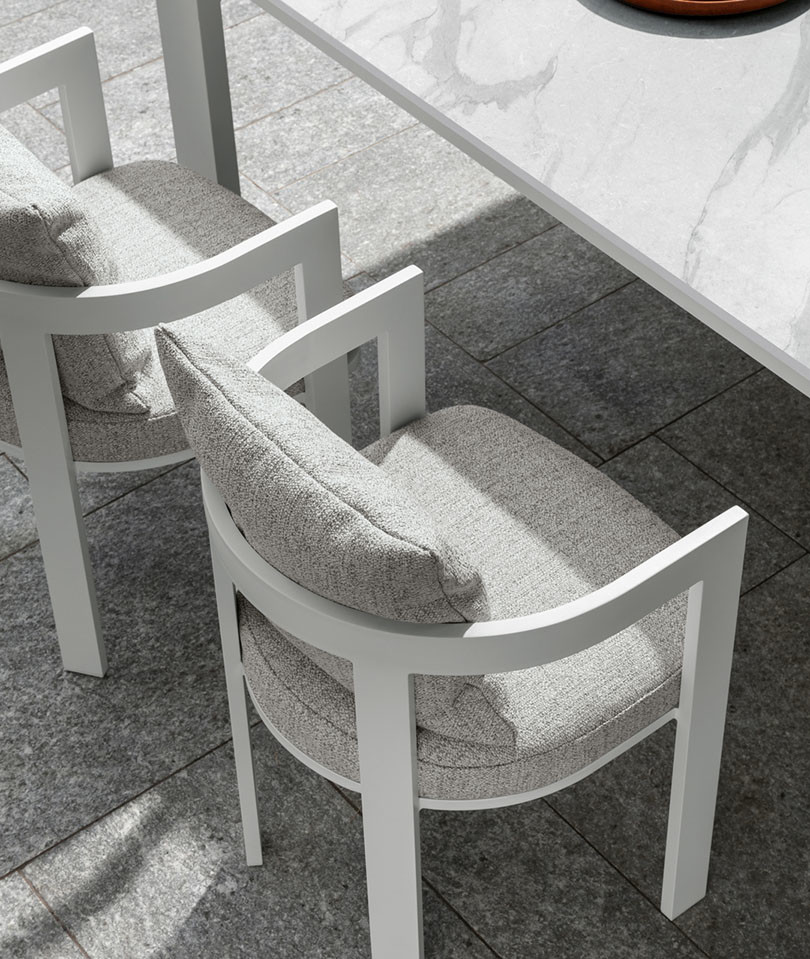 The Argo collection designed by Ludovica+Roberto Palomba for Talenti would look just as beautiful inside as it does on a poolside terrace or garden courtyard.
With a square and angular frame made from either wood or aluminium, the form of Argo is undoubtedly its standout feature. Relax in sophisticated style as the platform base creates a contemporary tone, softened by the plush cushions.
Minimalist muse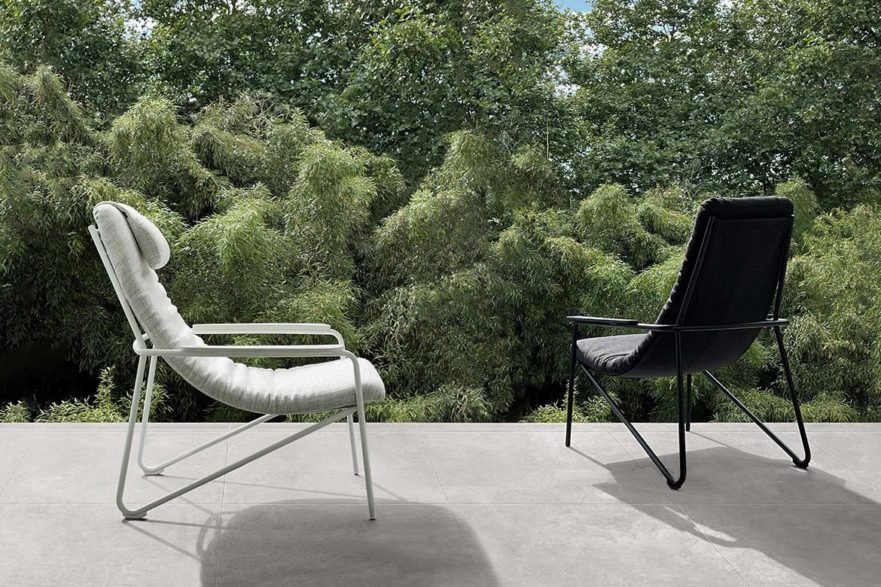 At Stua, the Calma outdoor armchair is light, lightweight and elegant. Part hammock in its seated base, part upholstered armchair, the Calma is all about providing superior comfort. The canvas sling adapts as you sit, and additional upholstered extras add yet another layer of comfort.
Add in that it's stackable and made from a mix of stainless steel and dryfeel foam and it's a technical masterpiece just waiting to take up residence on the verandah.
See what else we've covered from Salone del Mobile 2022
---