A Statement of Form with Gaggenau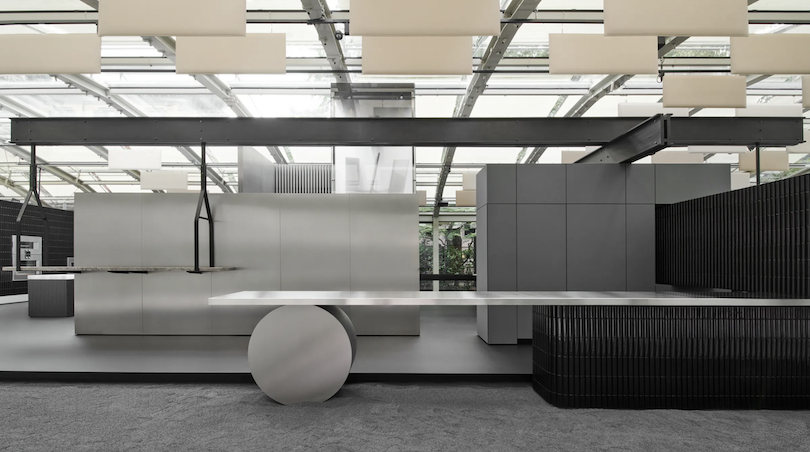 Making an incredible impact at this year's Salone del Mobile, Gaggenau presented 'A Statement of Form', a 360-square-metre installation within Villa Necchi Campiglio compound in the heart of Milan.
A purpose-built structure that brings together a considerable range of collaborators and experts, the space enabled Gaggenau to present form and function alongside an unforgettable experience with culinary perfection at the forefront.
Cooking precision, craftsmanship, heritage and materiality melt together as users move through the installation and all of the key sections throughout – the entire journey being a symphony of design and technical perfection.
Alongside the perfection of the custom-made pavilion sits the beauty and remarkable heritage of the Villa Necchi Campiglio, a home built in the 1930s and designed by Milanese architect Piero Portaluppi.
Circularity and sustainability at V-ZUG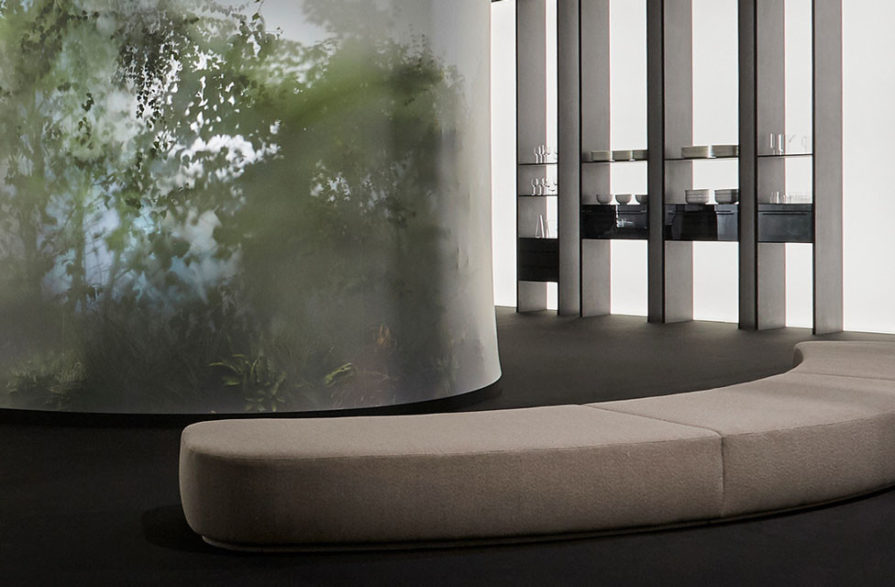 Taking up a large stand at the fairgrounds, Swiss appliance brand V-ZUG created an immersive installation to draw attention to its new Excellence Line. A streamlined, uncluttered concept, the details of the Excellence Line allow for the ovens and steam cookers to integrate seamlessly into the kitchen.
Innovation is at the forefront with Excellence, where intuitive design elements such as the CircleSlider allow for precision and control.
Italian architect and designer Elisa Ossino designed the stand itself and was inspired by the company's approach to sustainability. The stand reflects the minimalist design aesthetics of V-ZUG with an enveloping and darkened space, gently lit by a central garden feature.
V-ZUG is available exclusively from Winning in Australia
Colour spectrum by Smeg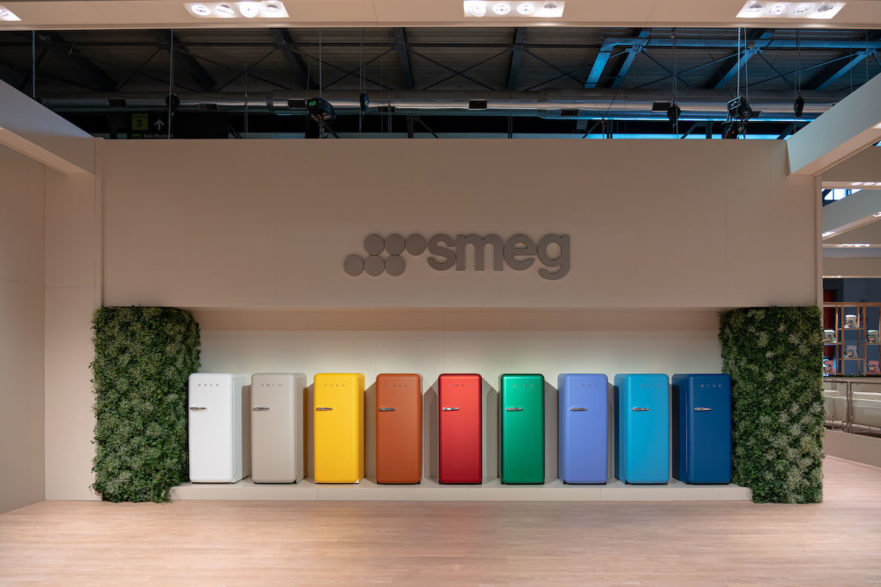 Colour and technology reign supreme with Smeg's new releases at Salone in 2022. Eye-catching and colourful, the iconic FAB fridges have been revealed in a range of nine new matte finish colours. The selection of matte-finish rainbow colours is set to become mainstays and cater to the varying tastes of colourful kitchen design.
On the technology front, Smeg has launched Galileo – a new multi-cooking option that combines steam, classic oven and microwaving capability – a groundbreaking innovation that allows for the best from all types of cooking functionality.
Old world charm meets modern tech with ILVE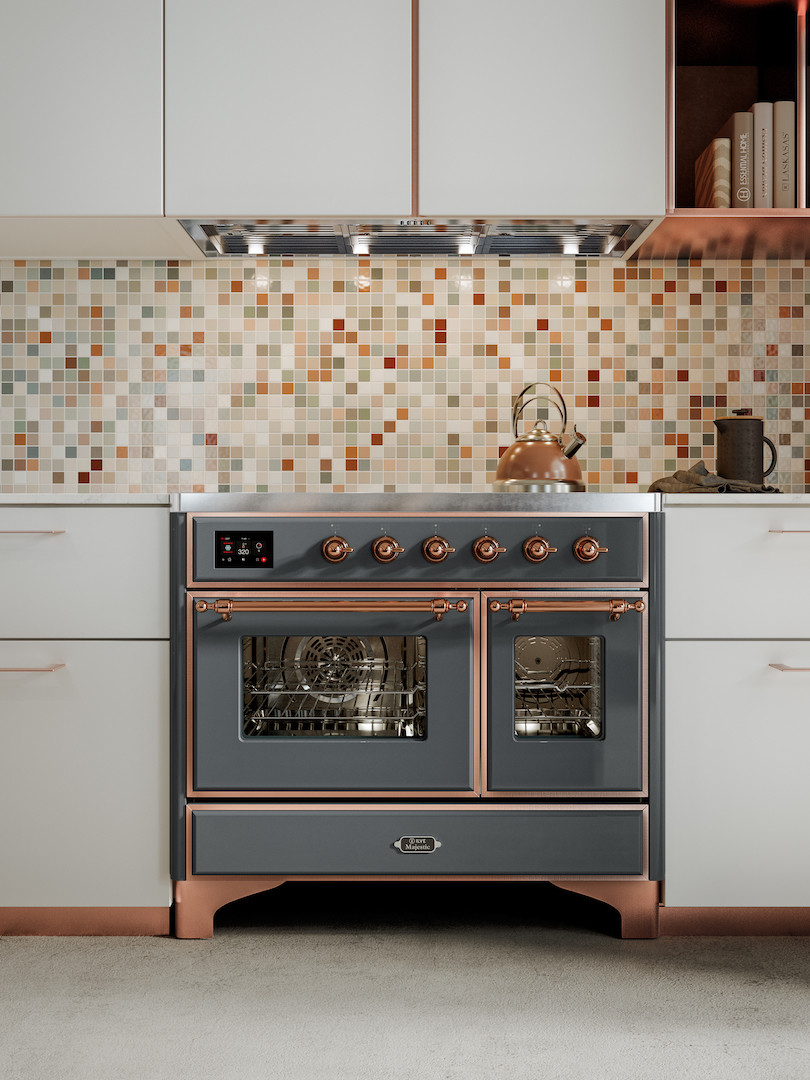 Looking back to look forward, ILVE showcased a range new cooking stations in new size options. The induction cooktops for Majestic, Nostalgie, Panoramagic and Professional Plus are now presented in hob options of 90cm, 100cm and 120cm.
Each combination of free-standing cooker and rangehood brings high levels of functionality and customisation in colour combinations to create a completely unique kitchen feature.
Siemens' smart homes of the future
Siemens presented an entirely new approach at the 2022 Salone del Mobile. Taking up a substantial stand as part of the EuroCucina, Siemens introduced a new retail concept and premiered its Siemens iQ700 oven.
Founded on the integration and appreciation of technology in the home, the new oven is a response to consumers' desires for a 'new kind' of progress. The intelligent kitchen is an advanced system of connected appliances that can be monitored and remotely controlled via the Home Connect app and partly also via voice assistants such as Alexa or Google Assistant. The cutting-edge appliances work in sync to enable consumers to get things done.
The ultimate refinement by Molteni&C|Dada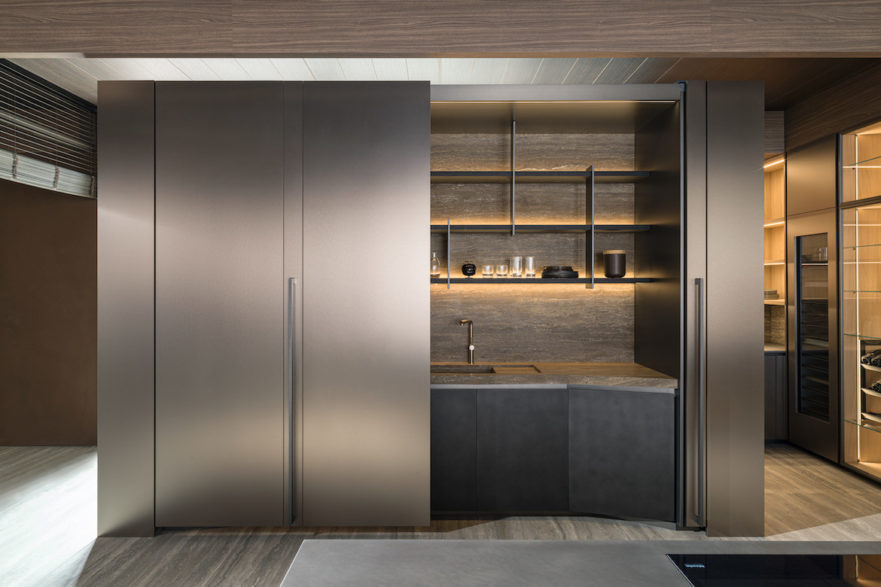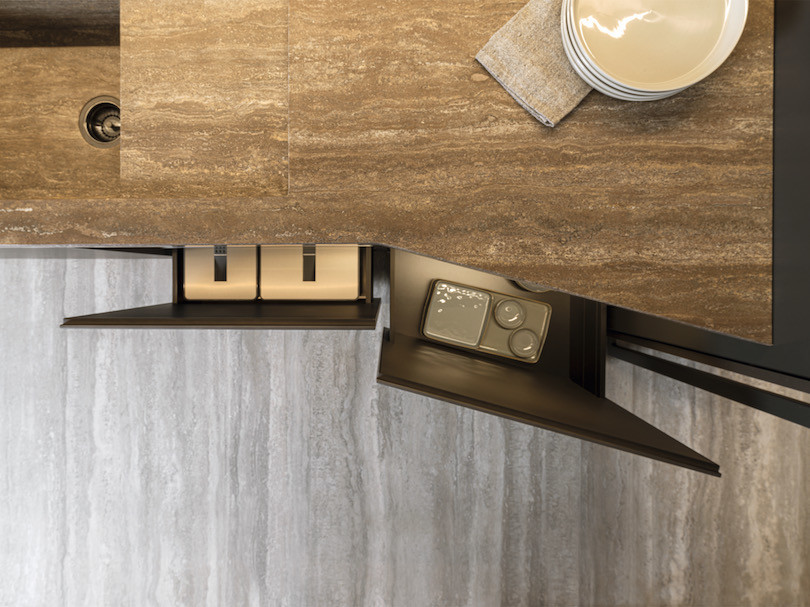 Under the creative direction of Vincent Van Duysen, Molteni&C|Dada explores lightness and fluidity through its 2022 releases, as the Belgian designer explains, "The home aspires to holistic well-being and to organic playfulness".
Alongside furniture and kitchen updates, the Tivalì 2.0 by Yabu Pushelberg is an extension to the Tivalì, which was originally designed in 2004 by Dante Bonuccelli. The Canadian designers bring technology and design together in a large closed kitchen format.
Two big concertina folding doors conceal the contents of the kitchen, which are easily opened and closed through sophisticated mechanisms that slide back into side pockets. The double cellular aluminium panel doors can be configured in the various finishes of the range, thereby enabling Tivalì 2.0 by Yabu Pushelberg to be seen in various interpretations, while soft angles bring a linearity of form.
Molteni&C|Dada is available from Hub in Australia
Outdoor cooking reinvented by Barazza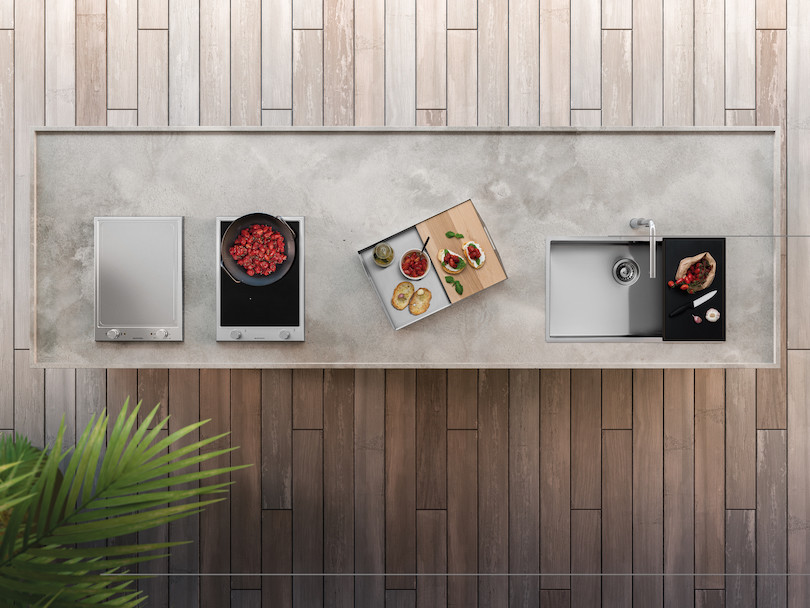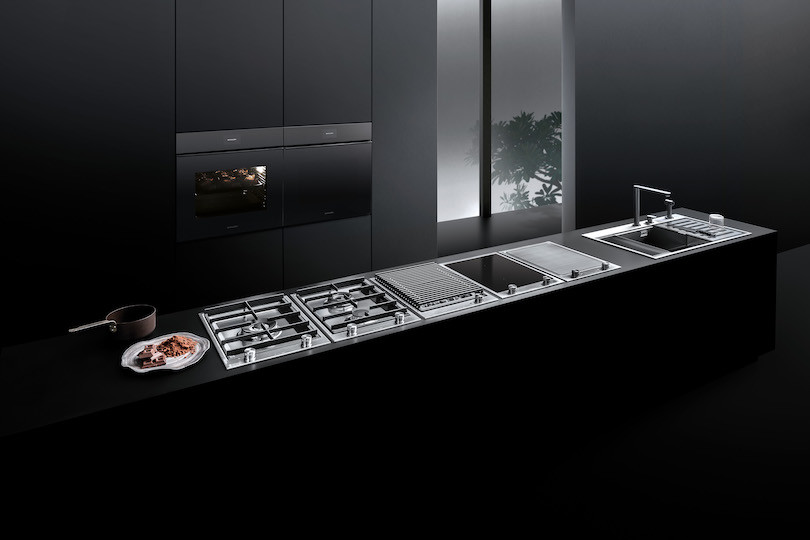 Recognising the impact that Covid has had on the way we live, Italian kitchen appliance brand Barazza has released new novelties that consider the hybrid nature that kitchens have had in our lives – now hosting both family and food, alongside being a newly designated work.
In response to this, Barazza introduces Zefiro, a first for the company that integrates an air sanitisation system within the Icon and Velvet Advance ovens. The feature purifies air as its brought into the product and passed through a germicidal UV light. Not only does this ensure healthy food, but reduces bad smells in the oven.
Another stand-out product is the launch of Barazza's Outdoor collection. As we seek more freedom and the joys that come with being outdoors, the new outdoor range is not only designed to be a beautiful addition, but of course to withstand the harshest weather. Stainless steel sinks and square bowls come in a range of sizes while different hobs and elements can be integrated into a complete custom system.
Barazza is available at Abey in Australia
Dual function and hidden features with Elica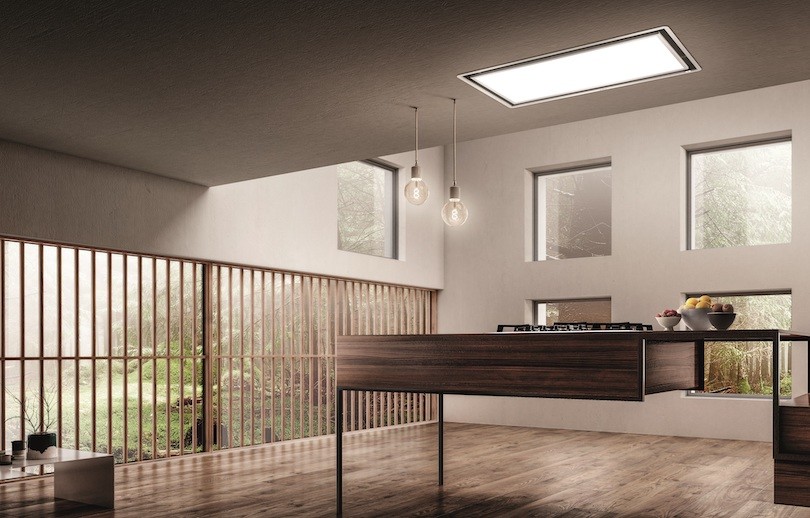 Elica launches Skydome at Salone, a ceiling exhaust that resembles a skylight window. Comprised of a full LED light panel measuring one metre in length, the Skydome provides a uniform diffuse light over the cooktop.
Aligning with the notion of clean and minimalist design principles, the Skydome exudes modern function while being presented in a seamless manner. Combining the functionality of an exhaust hood with a full LED light panel, the Skydome offers just the right amount of ambient light.
Elica is available in Australia through Residentia
Designer kitchens unlike any other at Cesar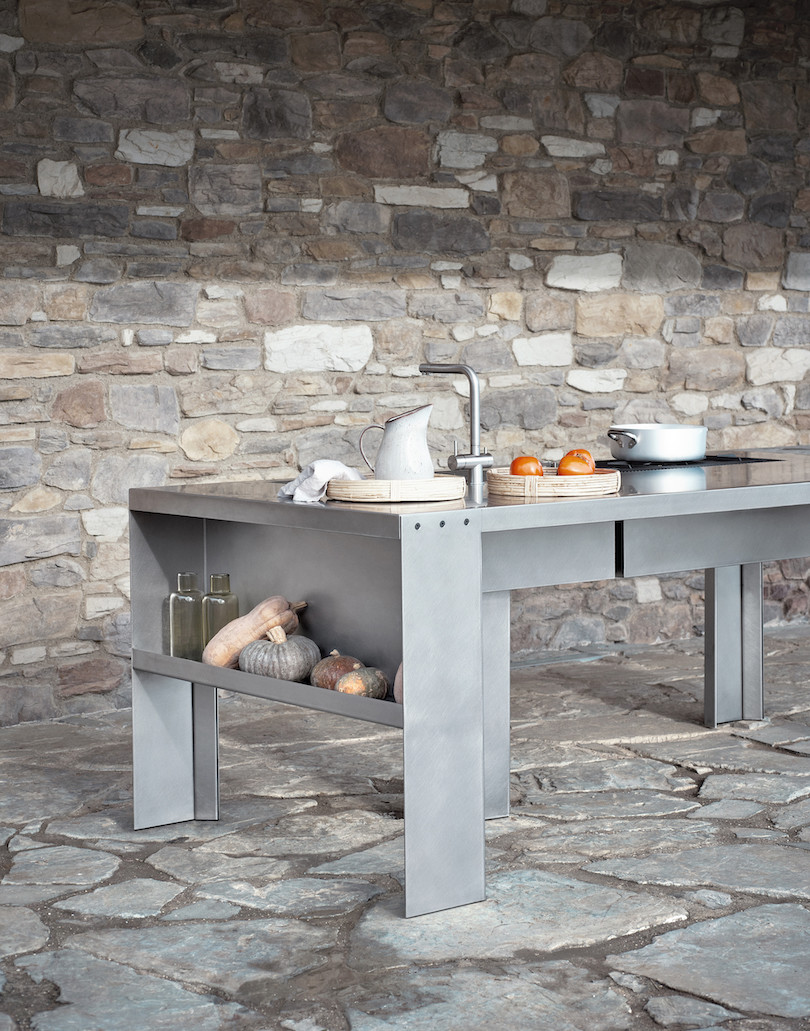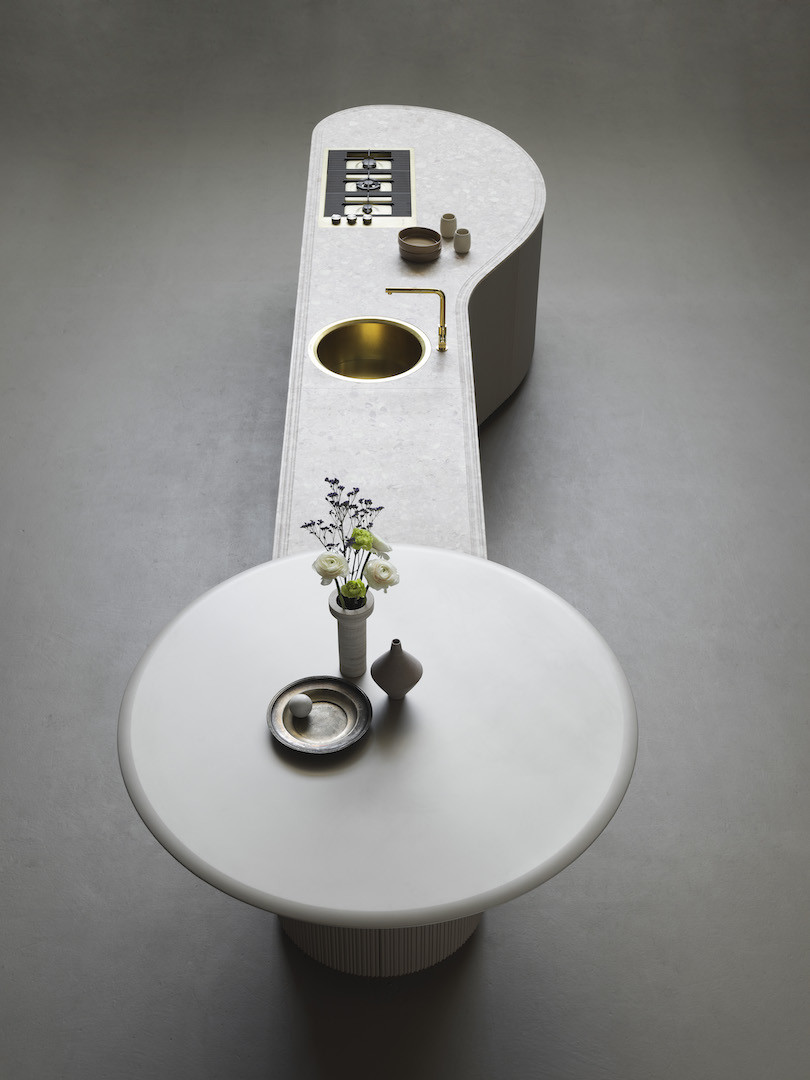 Impressive in its monolithic forms and experimental materials, Italian kitchen brand Cesar presented two noteworthy kitchens at the fairgrounds.
Williamsburg is envisaged as a workstation defined by industrial forms. Clean and large, one side of the kitchen bench is designed as an uncluttered table, with no cumbersome obstacles to make it the most suitable of working benches. Conceived with both an indoor and outdoor option, the metal outdoor version exudes a hardy, warehouse aesthetic.
At the opposite end, the Tangram kitchen project is all sophisticated curves, inspired by the infinite possibilities the Chinese game that makes its namesake. A sinuous kitchen concept, Tangram is made possible through a modular logic, while foregoing the expected linear form, made possible through five curved elements.
Fluid forms with Antoniolupi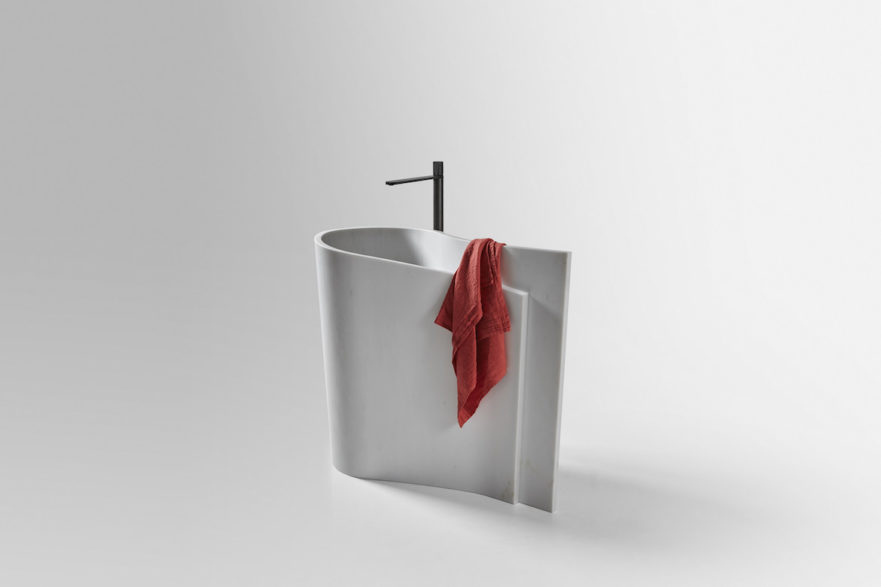 Always eye-catching and innovative, the latest release from Italian bathroom brand antoniolupi doesn't disappoint. The newest addition to the line-up is a first-time collaboration with the Fuksas architectural studio.
Titled WAVE, Antoniolupi revealed the new design during Salone del Mobile 2022. The free-standing Carrara marble basin defies form, presenting with a distinctive lightness despite its solidity in material choice.
The marble bends and warps, extending to a thin blade towards the sky. Sculptural in every sense, the new WAVE marble sink is fluid and dynamic. Designed by Massimiliano and Doriana Fuksas, the flowing wave is in line with the studio's architectural aesthetic and aligns seamlessly with the Tuscan-based bathroom company.
Antoniolupi is available from several suppliers in Australia
Spaces for wellbeing with Gessi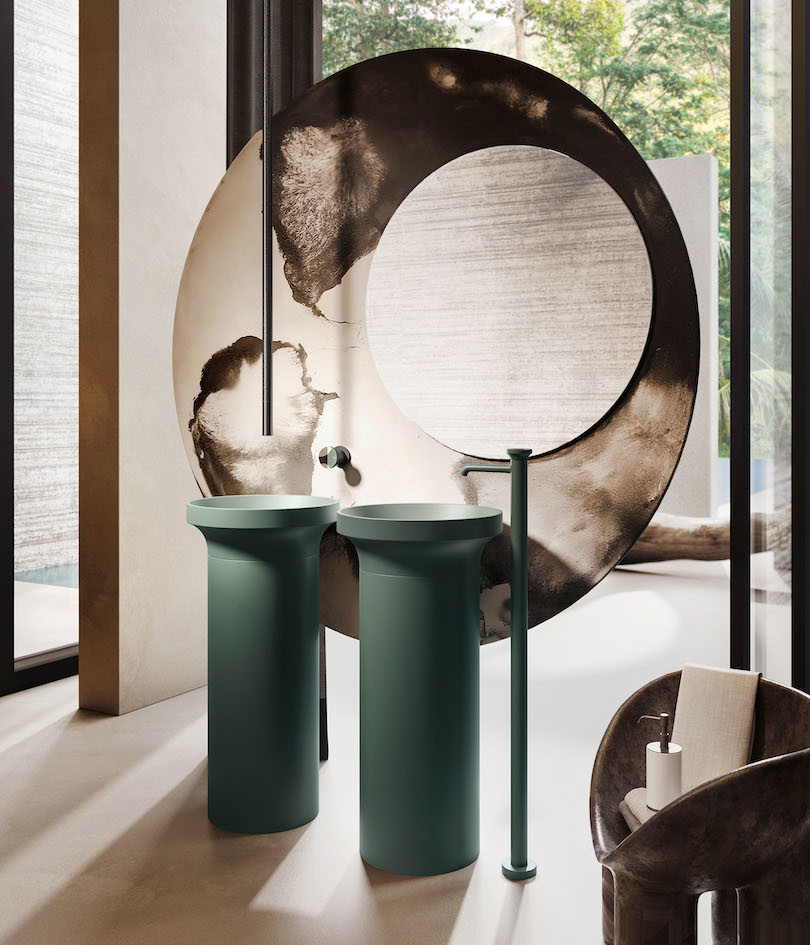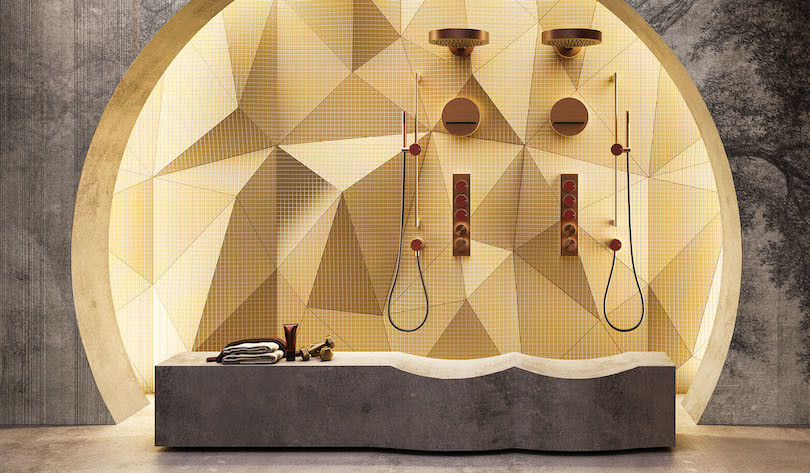 Always bringing drama and flair at Salone del Mobile, in 2022 Gessi went above and beyond. A stand-out from the new releases is Origini, a collection of pieces translated into a series of colours and shapes.
The combination of tapware and basins allows customisation and a freedom of expression in the bathroom. Soft and fluid forms couple with organic colourways and centre on the brand's desire to find new ways of imagining wellness.
Through the emotional connection to colour, Origini by Gessi allows the bathroom to become a place of pure expression, where you can become the protagonist in creating your own inner sanctuary.
Gessi is available through Abey in Australia
Catch all the latest Salone del Mobile 2022 stories here, with more landing in the coming days
---