ILVE is celebrated around the world for its luxury kitchen appliances, known for a distinct integration of cutting-edge technology and elegant design. Panoramagic made its unforgettable debut appearance as a prototype at the prestigious EuroCucina in 2018. Since then, its reputation as a true masterpiece of design and functionality has spread far and wide. In late 2019, the Panoramagic range launched into full production – transforming kitchens around the world.
The Panoramagic range covers a complete selection of appliances in the distinctive style of ILVE's premium products. Indulge in the ultimate luxury cooking experience with the ILVE Panoramagic built-in oven; featuring angled control panel, backlit knobs and 4.3 inch TFT touch control display – allowing you to control the oven temperature and manage the quantity of moisture inside the cooking cavity.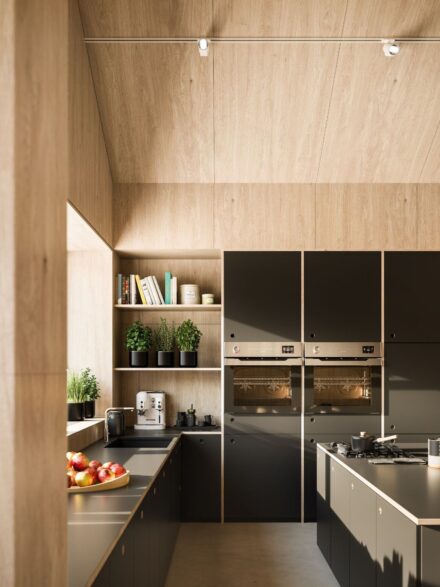 The built in oven ranges are the pinnacle of design innovation in the appliance world, perfectly uniting function and form to provide a cooking experience wrapped in magic. The range spans from built in ovens at various sizes (60cm, 76cm and 90cm), to canopy hoods in 90cm and 120cm, gas or induction surface cookers in 90cm and – the jewel of the series – the PM12 120cm freestanding cooker.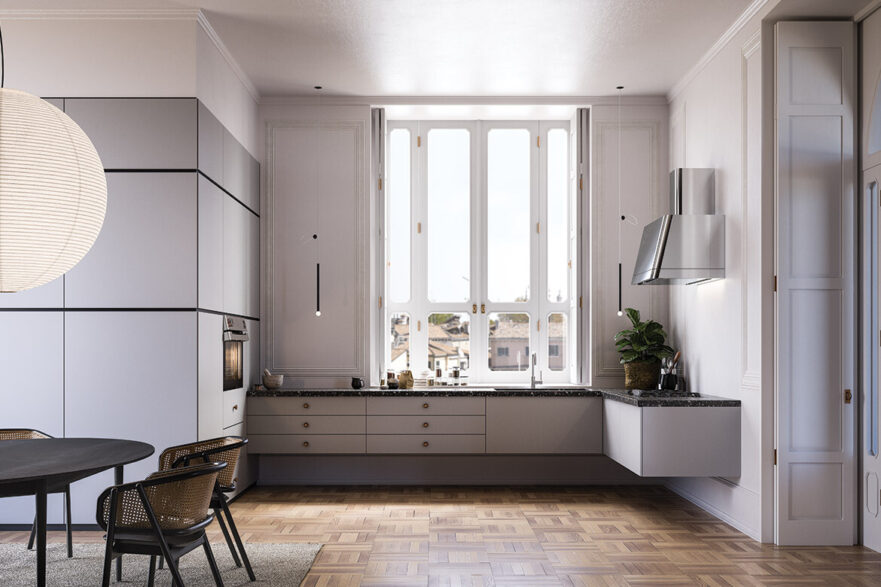 The PM12 Freestanding cooker has a special place in ILVE's history. The original Panoramagic cooker was first introduced during the iconic 1960s and forever changed the landascape of the domestic kitchen. ILVE pays homage to this legacy by revisiting the Panoramagic design – only this time, with a modern twist. Stylish LED backlit knobs, a 4.3 inch TFT touch control, and Nano-Tech coated burners welcome this cooker into the 21st century with a touch of modern luxury. The soft-close doors and warming drawer lend this exceptional appliance a touch of elegance, and the digital cooking probe ensures absolute functionality by taking the guesswork out of the cooking process altogether.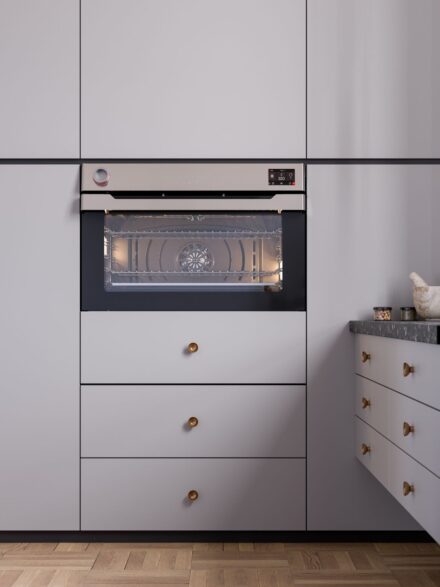 Every aspect of the Panoramagic range is informed by a desire to push boundairies. Innovation and creativity go hand in hand in this fantastic range, from the latest design features to the seamlessly integrated advanced technology. All in all, Panoramagic is a testament to ILVE's dedication: to craftsmanship, to excellence and above all, to the consumer.
ILVE strives in every endeavour to create appliances which not only meet but exceed the expectations of homeowners everywhere. The award-winning Panoramagic range embodies the ILVE guarantee of premium quality, function and beauty. Learn more about Panoramagic here.
ILVE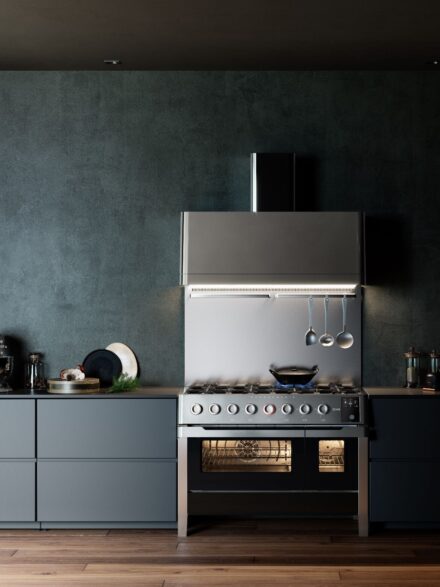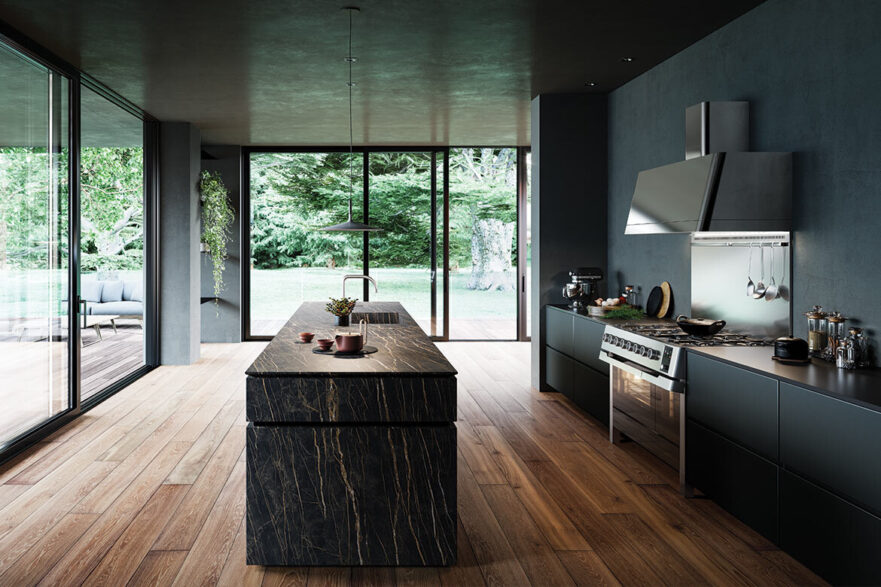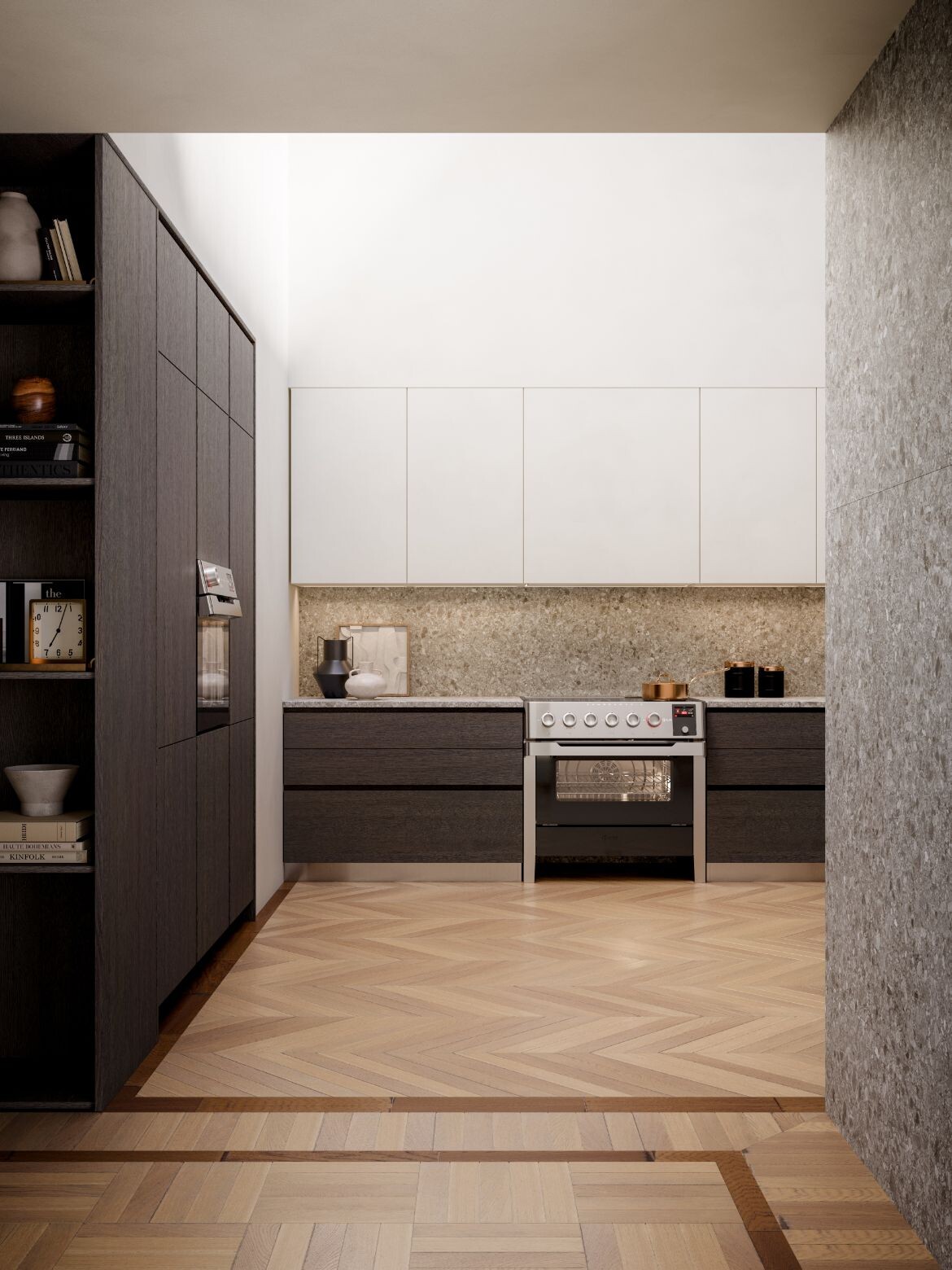 We think you might like this story on ILVE's Modern Kitchen for a 'Caribbean Colonial' Oasis.
---