Some induction cooktops are more than just stylish cooking solutions for the modern home; some offer a design experience that rises above the aesthetic to offer form and function perfection. The CX 482 100 from Gaggenau is one such cooktop.
Gaggenau has gone to extraordinary design lengths to ensure its range of induction cooktops deliver perfection, inside and out. The CX 482 100 full surface induction cooktop is 80cm of unlimited creative space, encouraging impulsive pan placement and culinary inspiration.
The entire area is your cooking zone; wherever you position the pan or pot – that's where you're cooking. Move the pan to make room for others and it will remember the cooking setting and reapply this wherever it's placed, and with 17 power levels, precise control is at your fingertips.
This blank canvas is a surface where you are given free reign to create your masterpieces, big and small. The TFT touch display control panel will be familiar to anyone with a smartphone, as it offers scrolling power level regulation alongside the usual timing information and available cooking functions.
The professional chef function offers pre-set heat settings for each zone, while the dynamic cooking function allows the induction cooktop to be divided into three heating zones with boiling in front, simmering in the middle and warming in the rear. This allows the private chef to effortlessly move the cookware to the appropriate zone without the need to manually adjust the settings throughout the cooking process.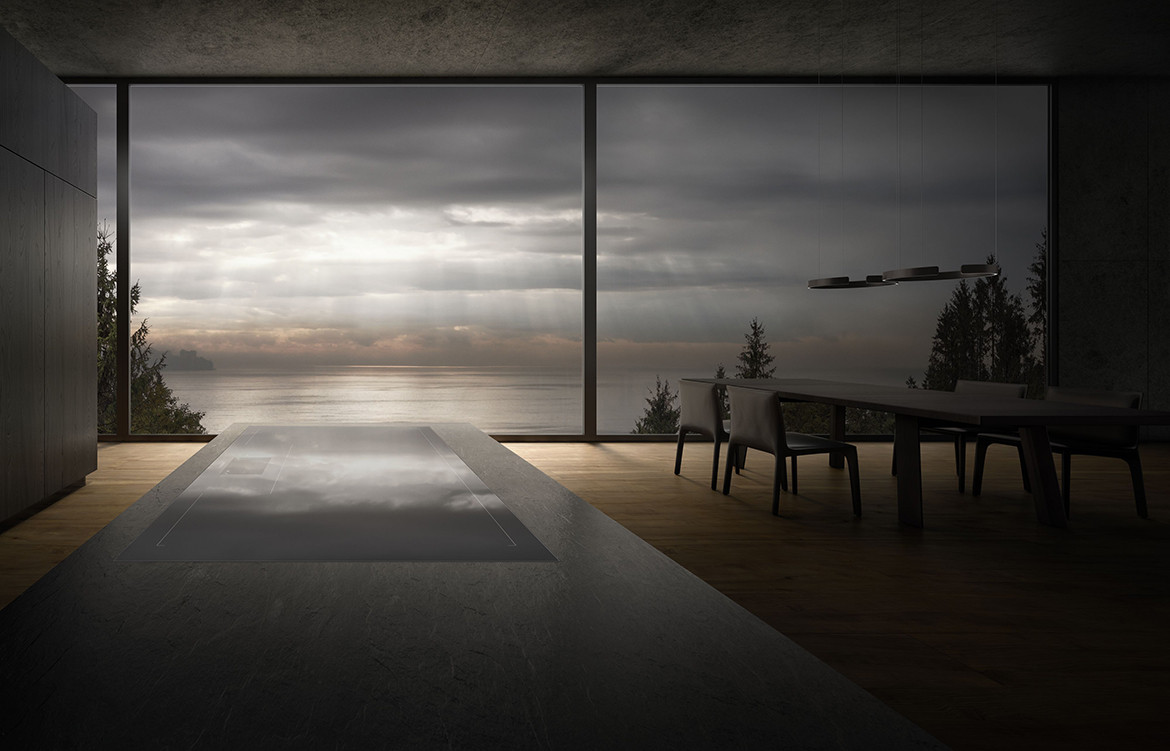 The 80cm CX 482 100 cooktop, and its 90cm CX 492 brother, are available in two choices of finish and can be installed flush and frameless for seamless integration within the kitchen countertop, or as a stainless steel framed cooktop to complement any of the Vario cooktop 400 series appliances including the gas wok, Teppan Yaki or the electric grill.
Induction cooktops offer stylish and practical ways to create in the kitchen, but the selections of Gaggenau, such as the CX 482 100, provide cooking space par excellence. With minimal constraints and no barrier to inspiration, the full surface induction cooktop provides a boundless expanse for culinary creation.
Gaggenau
gaggenau.com.au
Tags: cooktop, gaggenau, induction cooker, kitchen, kitchen design
---