The inimitable Kelly Hoppen CBE has just released two new collections that add to the plethora of products under the Hoppen brand. The first range, with Italian rug and carpet specialist Loloey, showcases the Hoppen style of East meets West through hand-tufted and textured rugs. The second collection presents the designers creativity through wallpapers and is a collaboration with English wallpaper, fabric and porcelain company, de Gournay.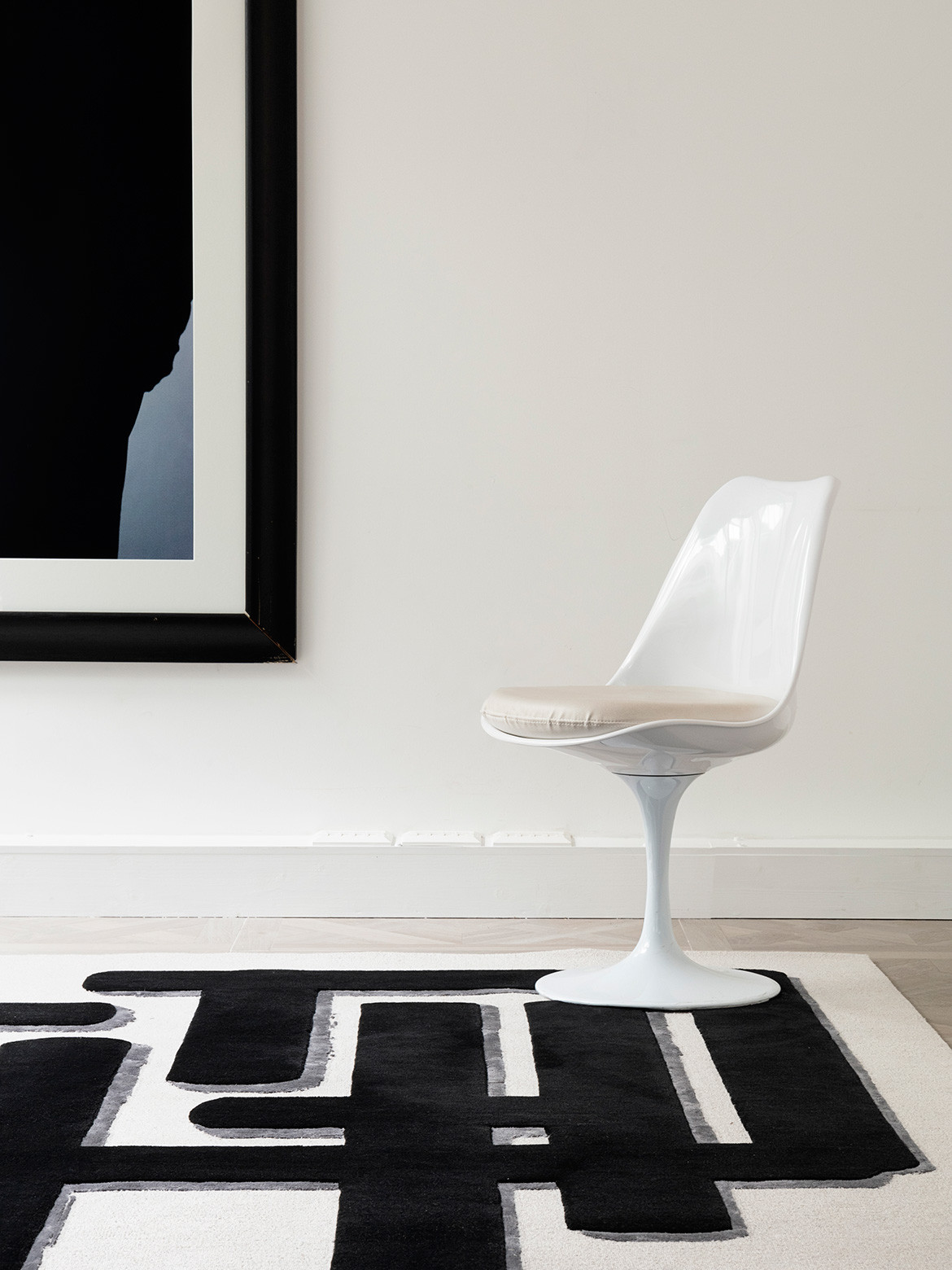 The range with Loloey combines luxurious materials and textures such as silk, linen, merino wool and metallic yarn with expert Italian workmanship and manufacturing. The rugs have been created with a neutral palette and dynamic textures and the result is 20 unique designs inspired by Asia, nature, geometric and linear shapes.
"This collection is exquisite and I am so proud of what Loloey and I have created together," Kelly comments on the collection. "Each of the designs balance colour, texture and materials so beautifully. I'm excited for people to discover that rugs can be more than something lying underfoot and can make a real design statement, bringing a touch of luxury to a space."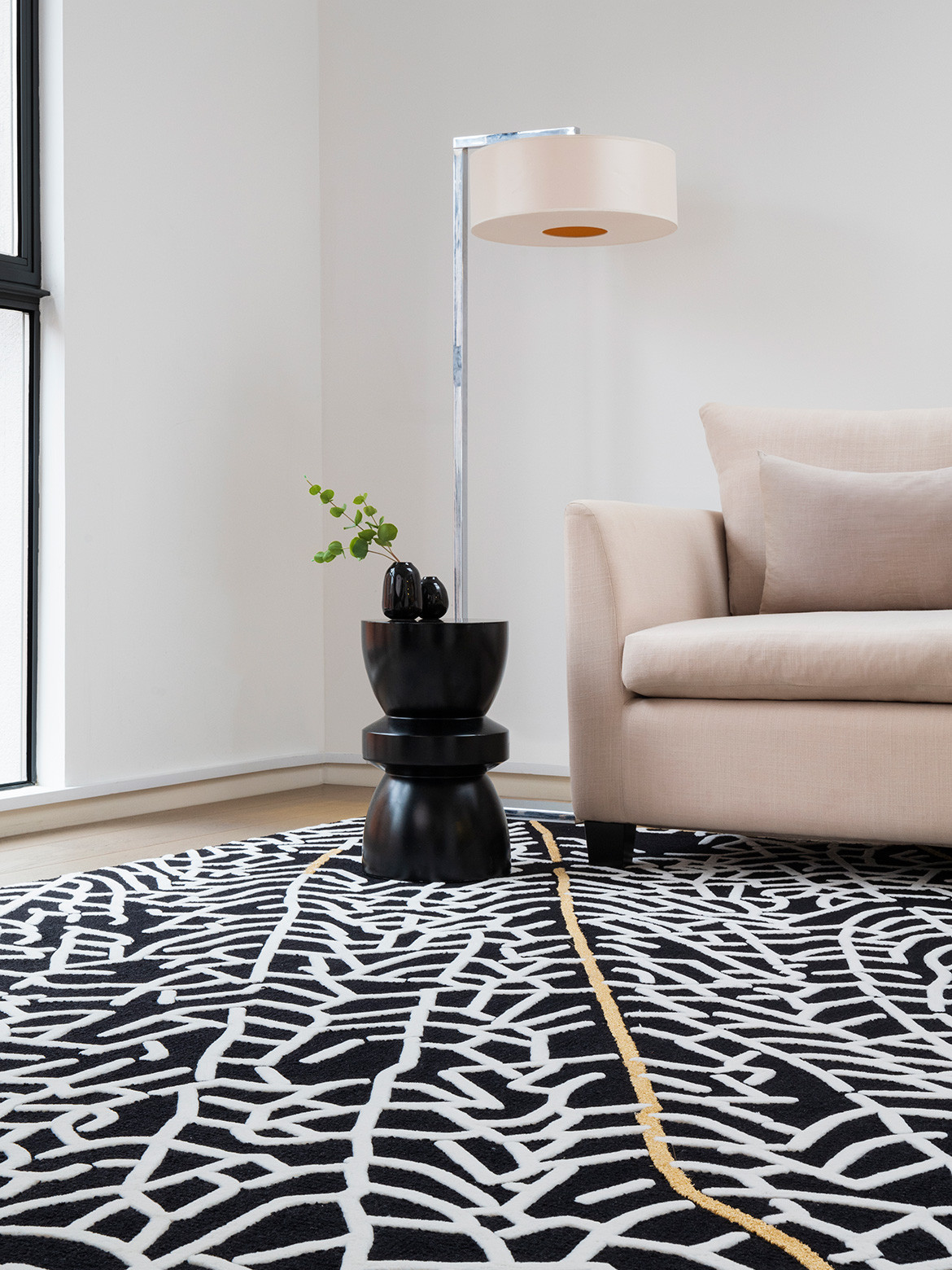 With more than half a century of experience in the industry, Loloey is a leader in its field, known for technical creativity and with a multitude of outstanding materials at its disposal. As an Italian family business with a global reach, Loloey brings unparalleled expertise in the manufacture of rugs and carpets to this range.
"It has been a pleasure to develop this collection with Kelly. Ours was a true collaboration, a fruitful exchange of ideas," says William Loloey. "We have pushed our technical boundaries developing techniques that bring to life Kelly's conceptional ideas, resulting in an original and unexpected collection in pure Kelly Hoppen style."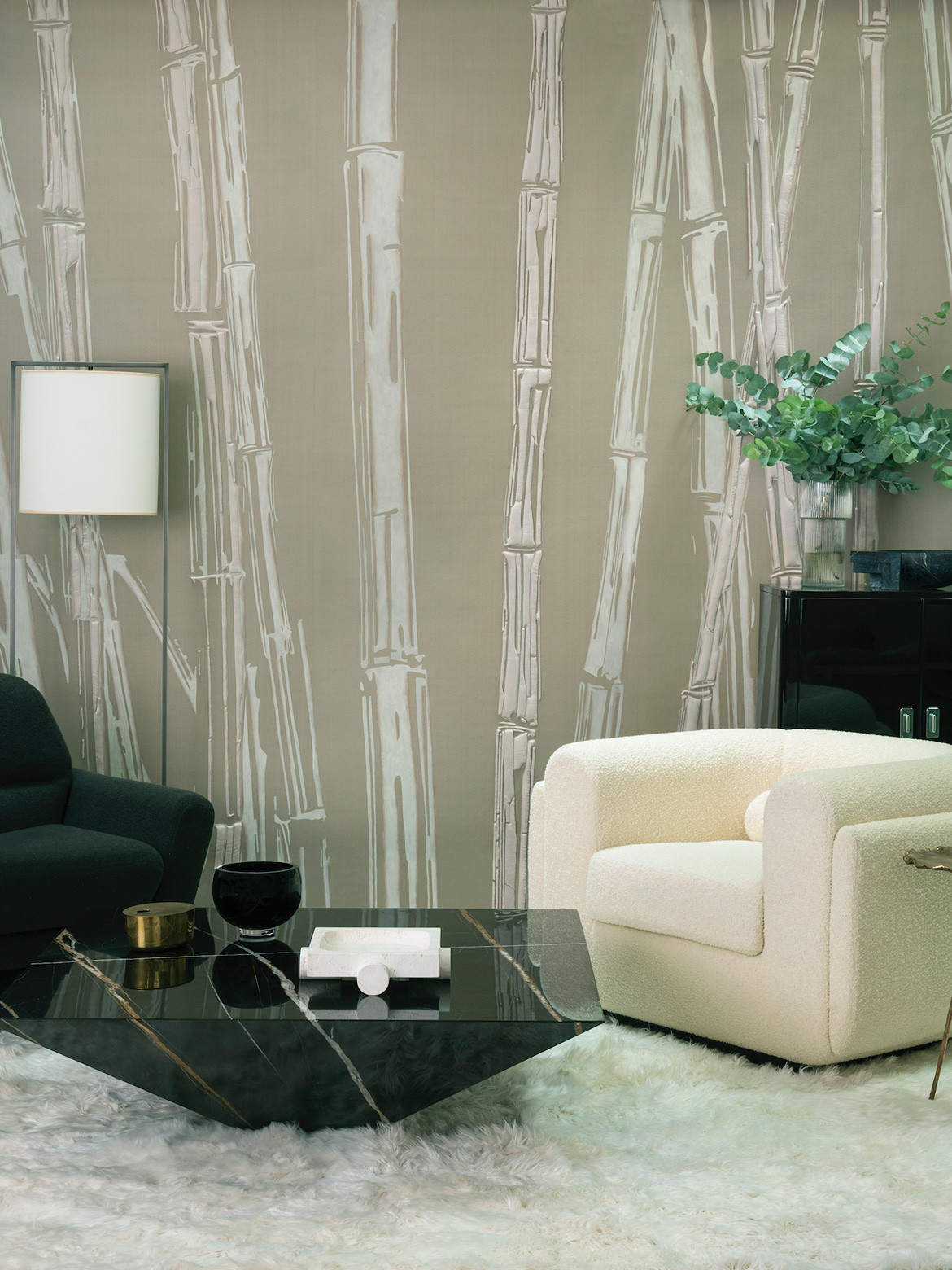 The collection of wallpapers designed for de Gourney comprises of seven designs that explore traditional Asian iconography and motifs in the East meets West aesthetic that Hoppen has made her own.
de Gournay was established in 1986 and since then has forged an unparalleled reputation for artisanal products. The collection with Hoppen employs the latest embroidery techniques using metallic thread, beading, relief-effect decoupage and hand painting to make each design and colourway a work of art.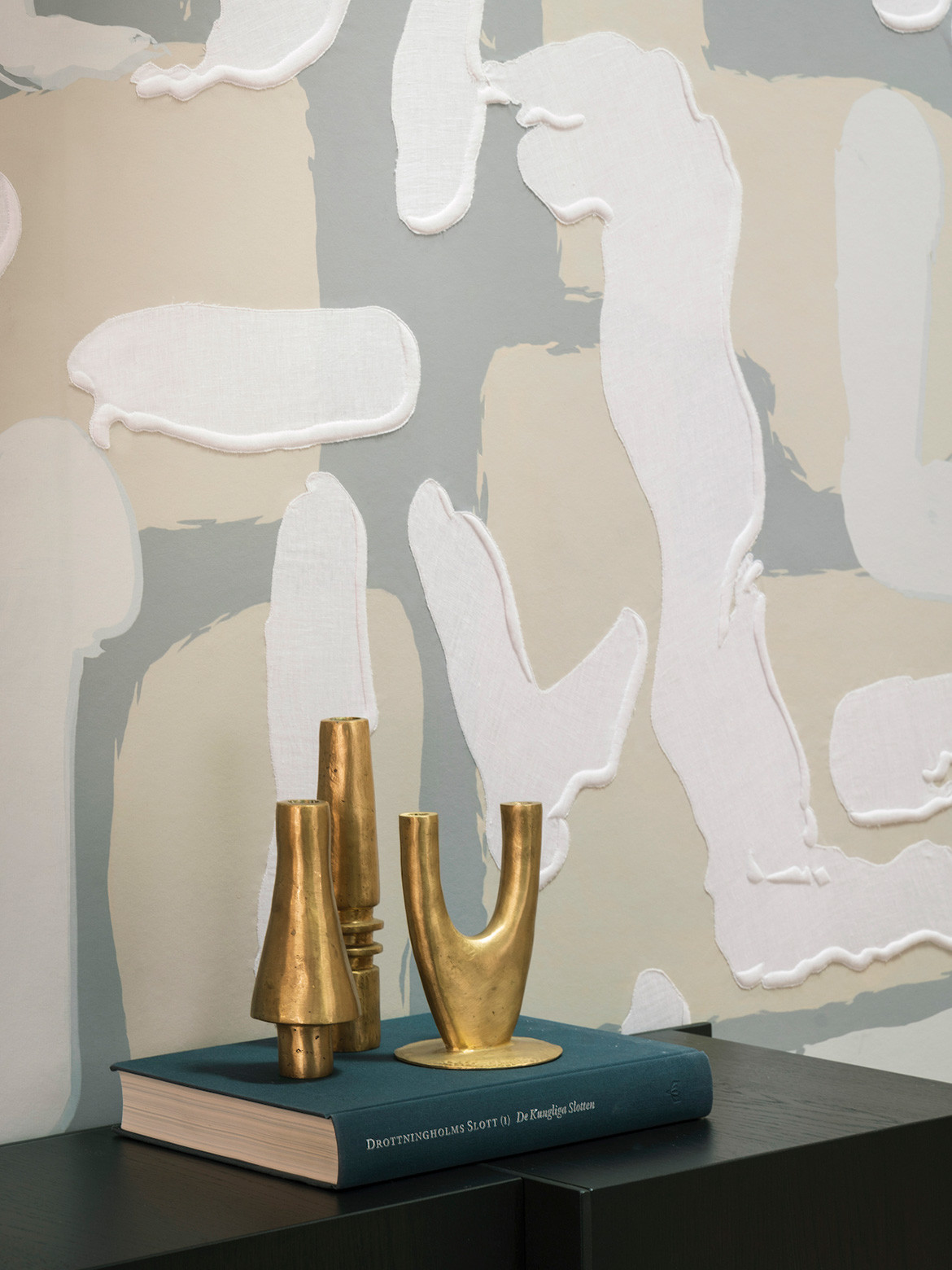 Hannah Cecil Gurney of de Gournay explained, "de Gournay is famed for rich colour and ornate motifs. Kelly has taken us in a dramatically different direction with a focus on texture and materiality depicted in tonal colour palettes. The result is bold and contemporary. It has been exciting to use our historic techniques of hand painting and hand embroidery to create something so innovative and intrepid"
Kelly Hoppen's talent knows no bounds and again she makes her mark creating two more fabulous accessory ranges for the home and collaborating with two exceptional manufacturers.
Kelly Hoppen Interiors
kellyhoppeninteriors.com
Loloey
loloey.com
de Gournay
degournay.com
We think you might also like the Doodles collection by cc-tapis x Faye Toogood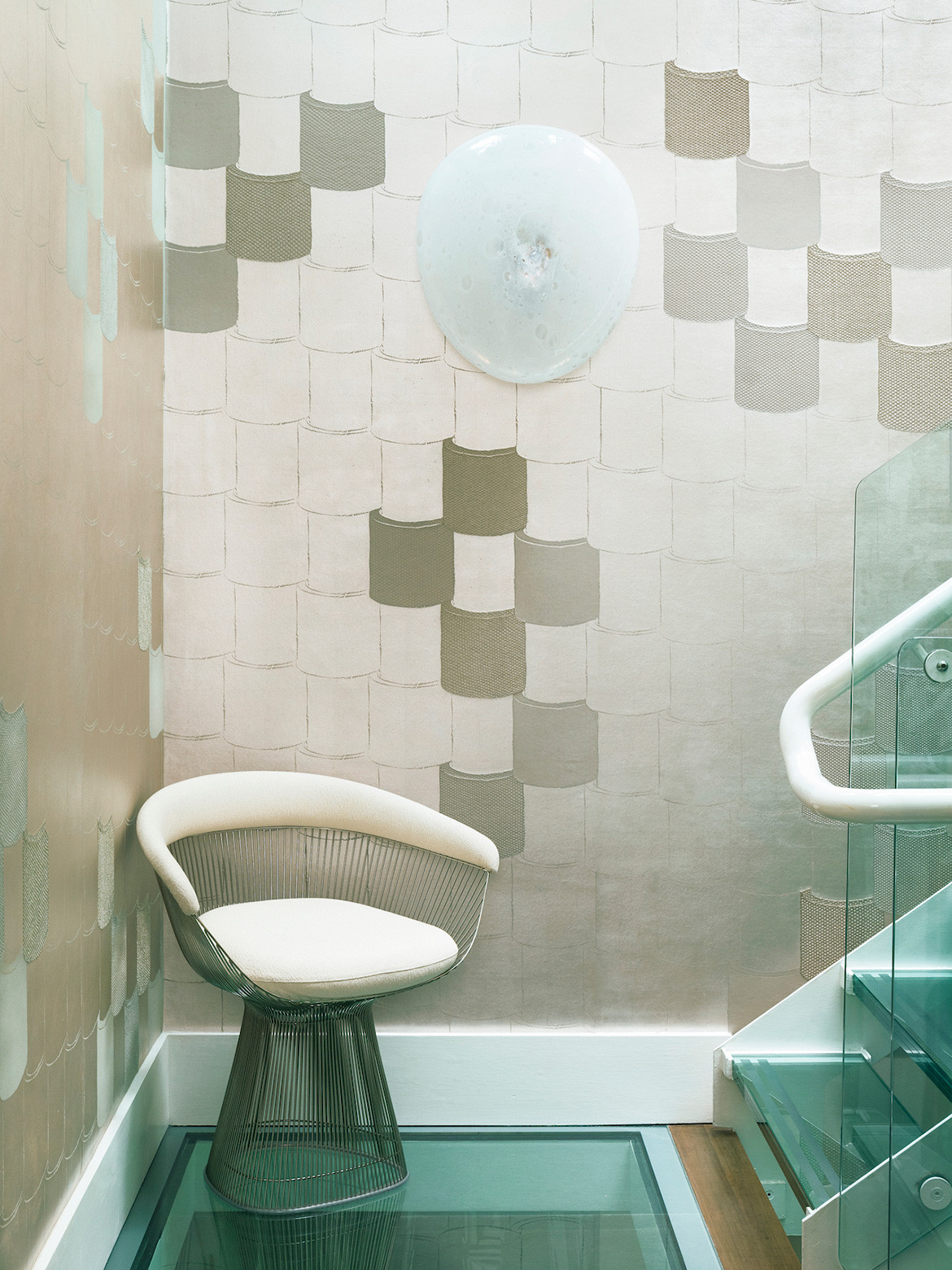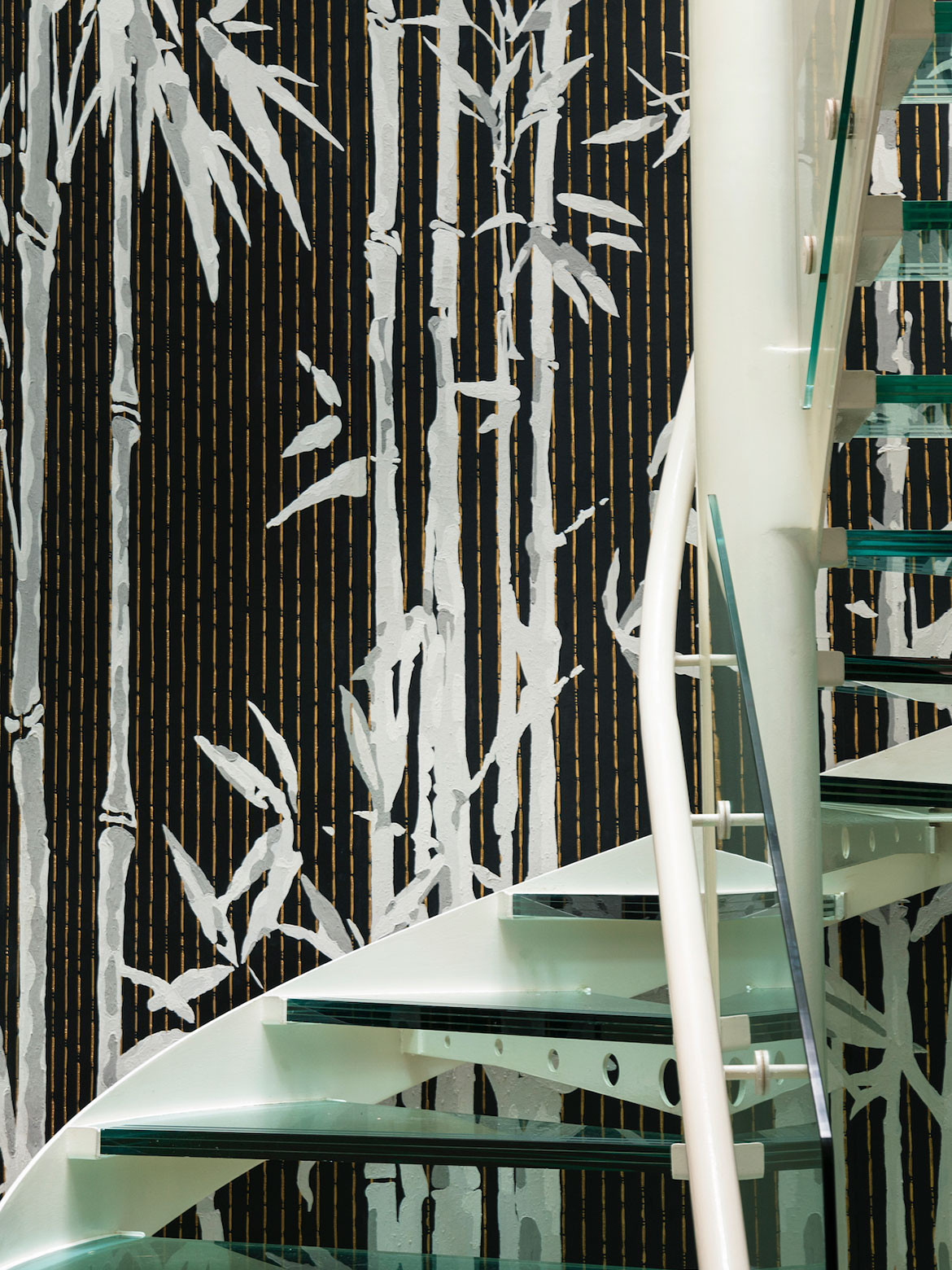 Tags: de Gournay, design collaboration, Interior Design, Kelly Hoppen, Loloey, rugs, wallpapers
---