Inspired by the vibrant Moroccan city of Marrakech, the latest addition to Omvivo's 'Made' collection draws from the seamless curves and elegant forms of traditional Moroccan design to explore a unique contemporary perspective.
The Marrakech Mirror Basin features a sophisticated arched mirror and integrated splashback reminiscent of a traditional Moroccan fountain. For Morocco, traditional design choices involve rich colours, arches and decadent sculptural forms, and – perhaps most distinctively – geometric-patterns called "arabesque motifs."
These geometric patterns are easily one of the most recognisable aspects of Moroccan design. Intricate, eye-catching and delicately beautiful, these patterns are symbols of eternity intended to inspire thoughtful meditation.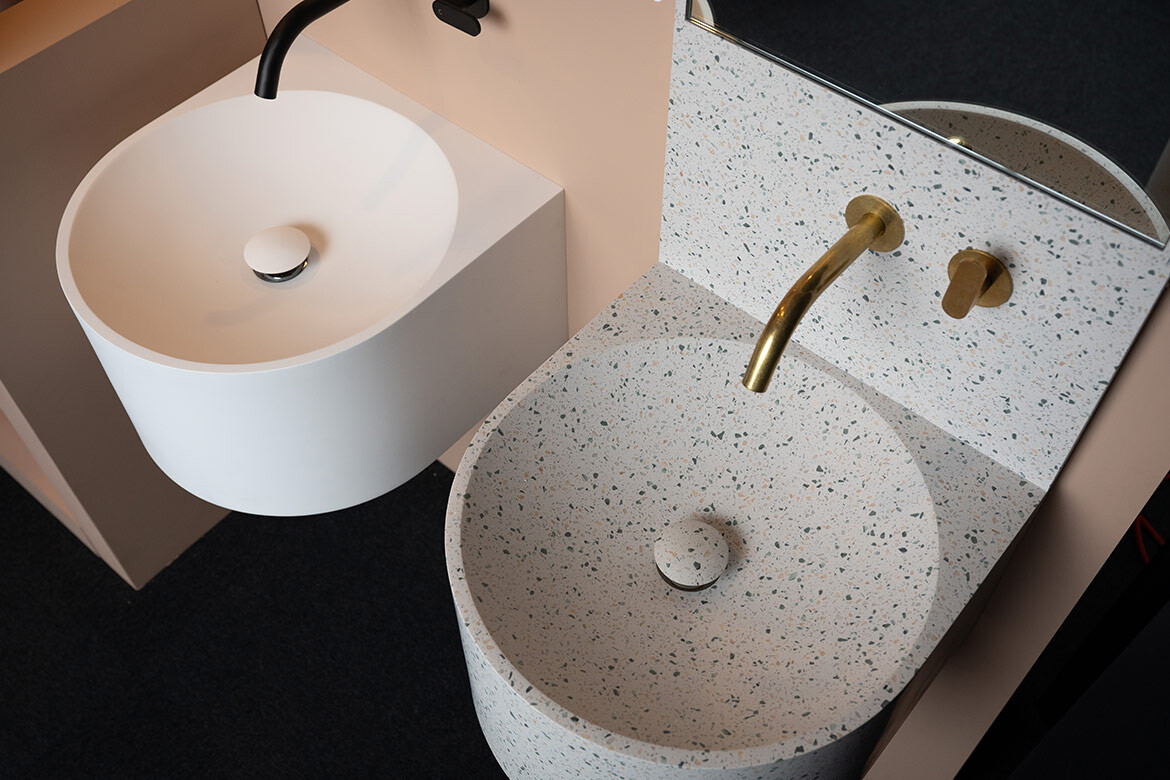 Design luxury at its finest
Omvivo's homage to traditional Moroccan design in the Marrakech basin also caters to contemporary luxury, with a seamlessly integrated splashback, vessel, and mirror creating a pristine atmosphere of simple elegance. With room for a soap dispenser and the option of an integrated towel slot along the front of the shroud, Marrakech provides design flexibility and functionality as well as luxurious aesthetics.
In true Moroccan fashion, Marrakech is available in a variety of vibrant colours and surfaces, including custom colours and solid surface finishes such as Terrazzo, Aria Carrara, Cloud, and White. A matching solid surface pop-up plug lends the finishing touch to the classic bathroom effect.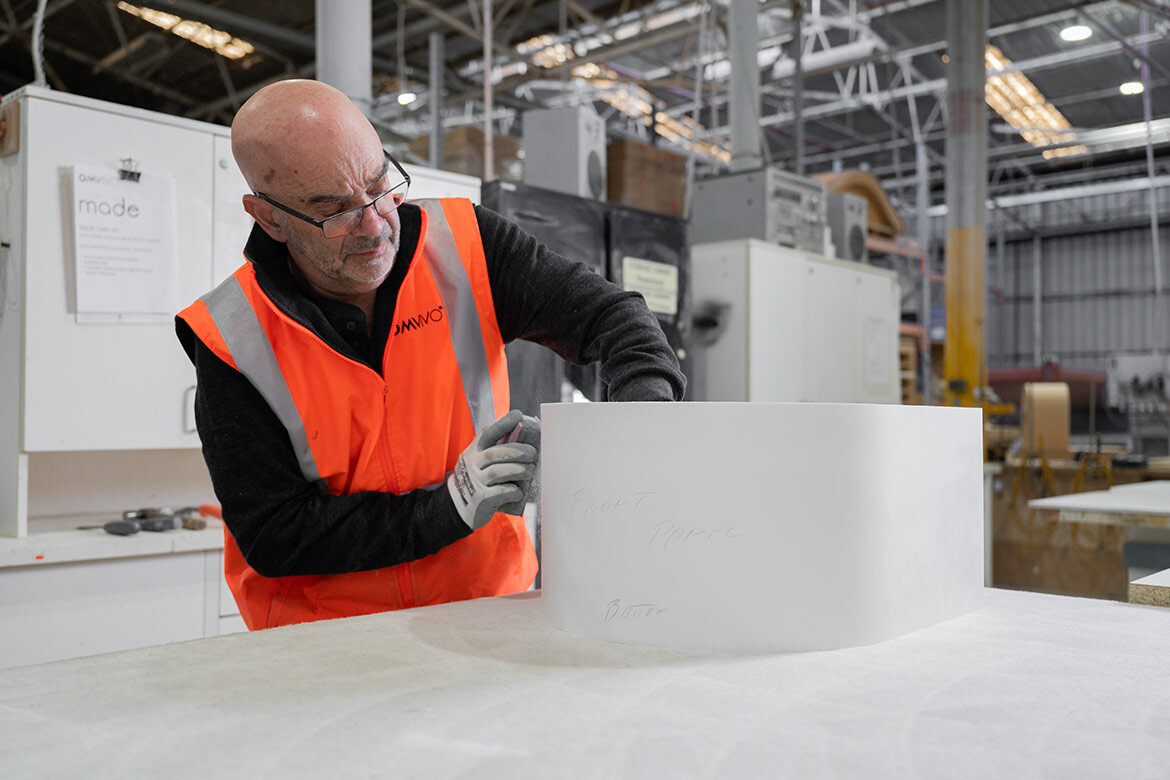 Handcrafted by leading industry professionals, Marrakech articulates Omvivo's dedication to its legacy of exceptional craftsmanship. Each Marrakech basin is made from 100% silica-free Omvivo Solid Surface™ – a tried and tested guarantee of unmatched durability, quality and longevity.
Omvivo's 'Made' collection offers innovative design flexibility for a wide range of environments. The Marrakech Basin is designed to bring subtle elegance and character to interior environments across residential, hospitality, community, and even commercial settings.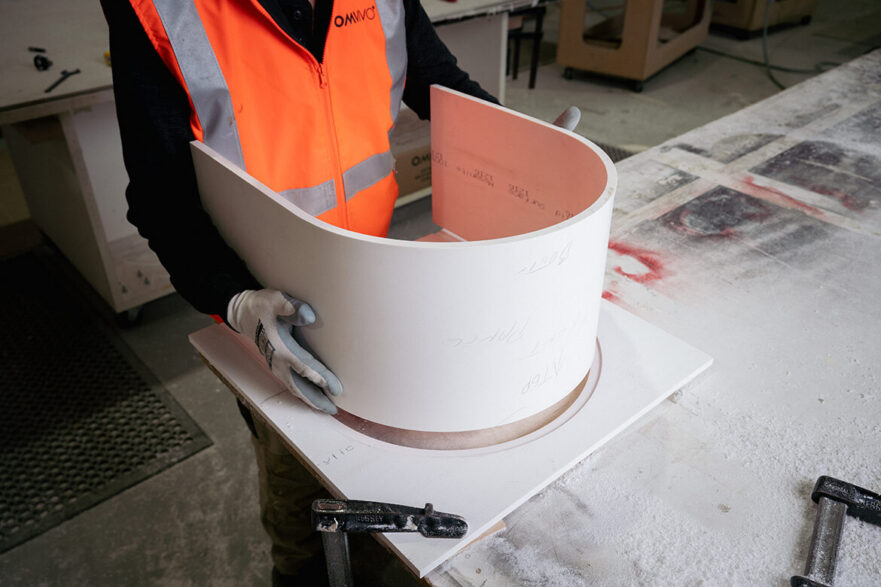 Omvivo
For more than 30 years, Omvivo has pioneered contemporary bathroom product design and manufacturing in Australia – placing them at the forefront of the Australian bathroom scene. Omvivo operates as a subsidiary of the Schiavello Group; a top 100 Australian private company with a 50-year legacy of quality design. The Omvivo collection, showcased in select showrooms across the globe, embodies a philosophy focused on innovation, functionality, quality, and environmental responsibility.
Explore how the Marrakech Mirror Basin contributes to Omvivo's broader design legacy here.
Omvivo
omvivo.com
We think you might also like this story on Omvivo's luxurious Villa Collection.
---