With a blend of considered luxury aesthetics with hard working functional adaptability, Tableau is the kitchen system reborn. The fourth system from kitchen manufacturer Cantilever, Tableau is the next evolution in flexible Australian-made kitchen systems.
Conceived as a series of versatile, considered components, each item on its own is a charming and functional piece of kitchenware, but the range truly shines when the items are brought together, thus the name Tableau.
For Cantilever director Travis Dean, the collection is the ultimate expression of the brand's dedication to marrying form and function in the practical application of design.
"At Cantilever, we aim to continually drive our expertise in the long-term, functional applications of design. Our mission with Tableau was to blend high-end design with ease of use to ultimately create a product that would stand the test of time," said Dean.
"Tableau is a considered product – an exercise in tailored design – that we hope appeals to discerning consumers, builders and architects who value sustainable, refined and user-centred design"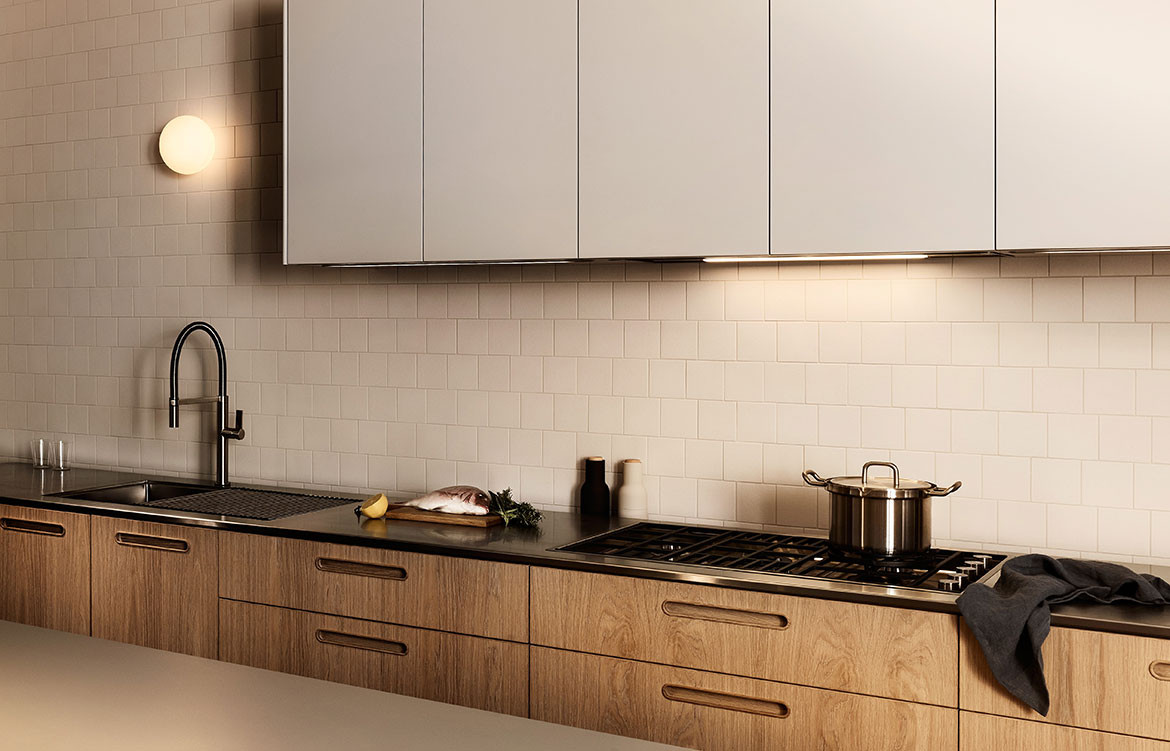 The range is composed of four components; Tableau's Core is defined by the functional elements 'Block' and 'Bench'; While the 'Shelf' and 'Store' elements work under the Compliment banner. To aesthetically complete the kitchen, these elements be joined by 'Seam' – a connector channel. When the Core and Compliment items are designed together as a suite, Tableau functions as high-end kitchen furniture – shaping and defining the home that surrounds it.
The system continues Cantilever's renowned signature approach to quality and build, honouring the form and aesthetics of solid timber. Combining handcrafted details with world-class technology and an evolved, elegant aesthetic, the system is as much as a statement on the beauty of unified forms as it is a functional kitchen suite.
Tableau continues Cantilever's ongoing legacy of sustainable manufacturing and timeless design.
"It's our goal that each Cantilever Kitchen System provides a distinct point of difference in the range; a unique detail or finish that separates its product identity from others. Tableau stands apart for its colour offering, luxurious materialisation and refined, statement-making design," says Dean.
Cantilever Interiors
cantileverinteriors.com
DesignOffice
designoffice.com.au
Photography by Haydn Cattach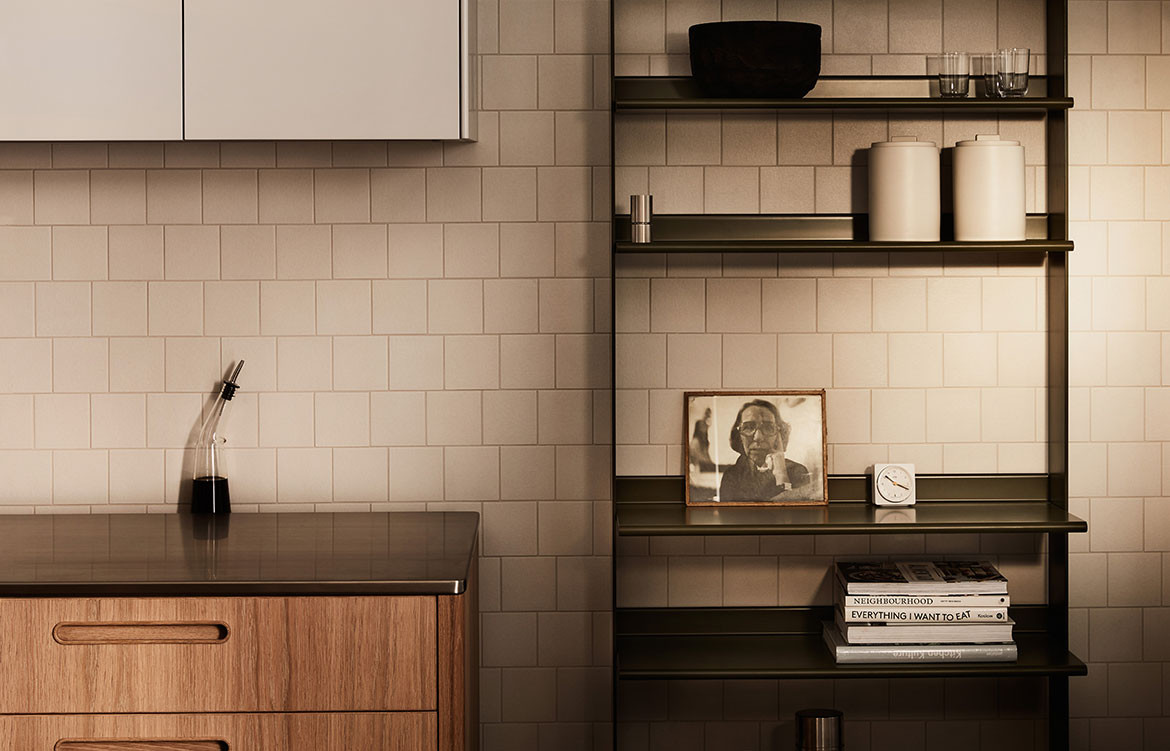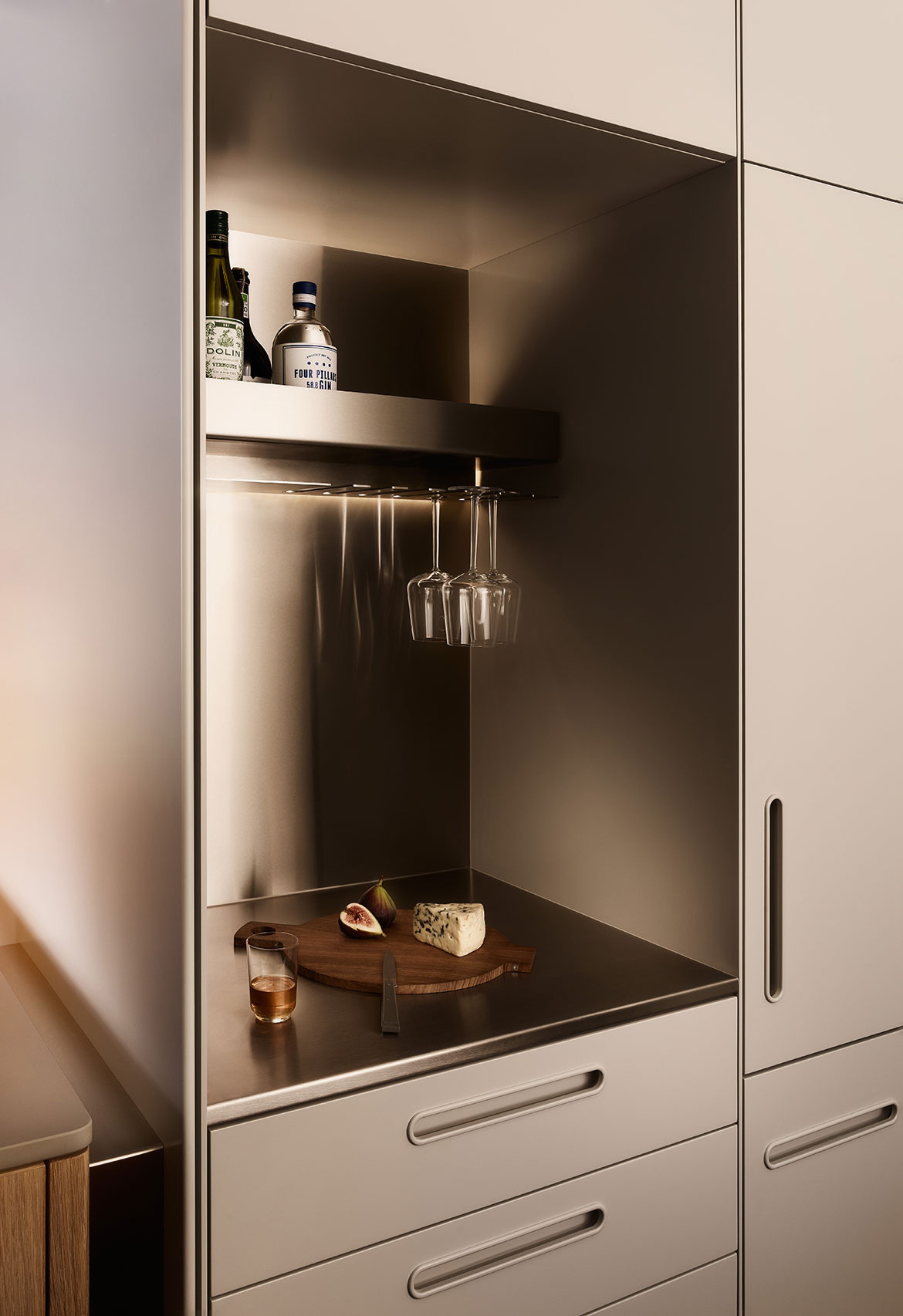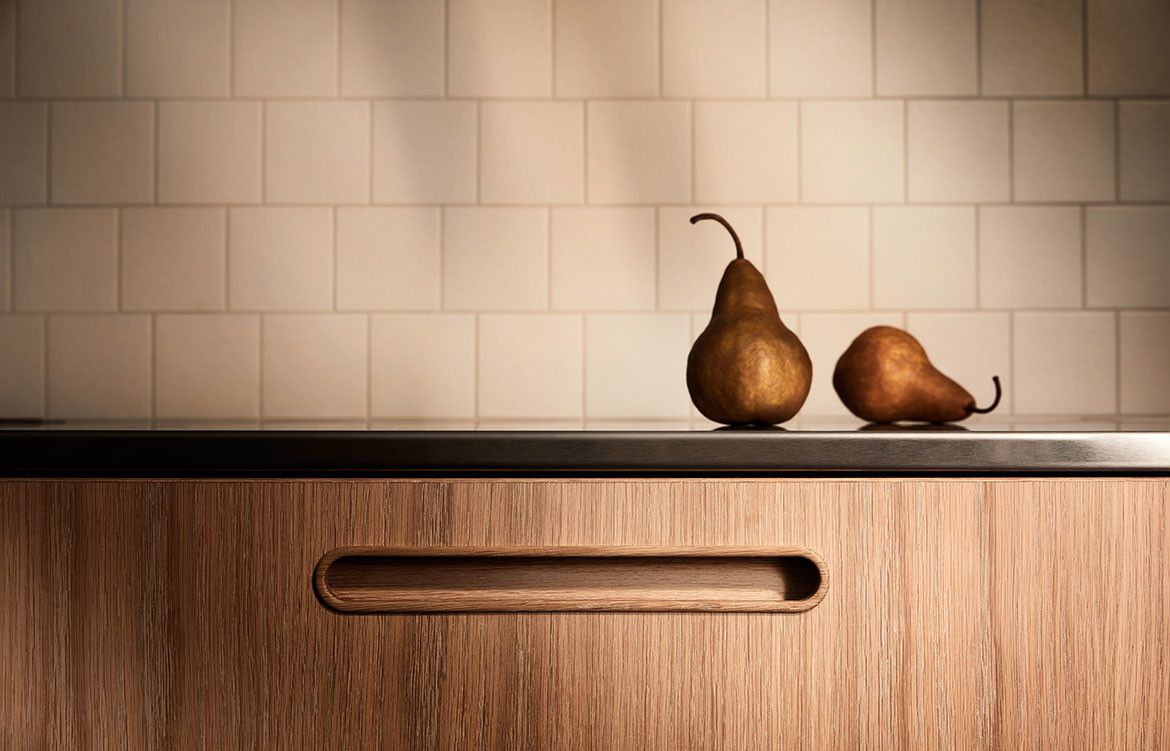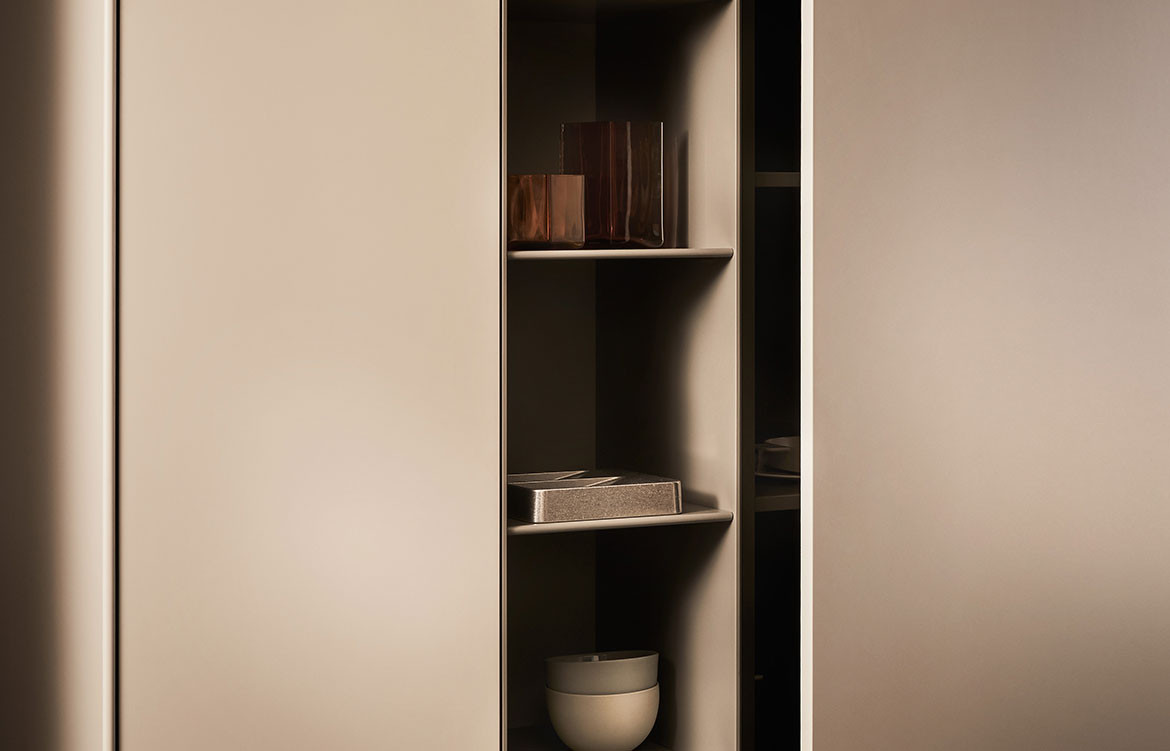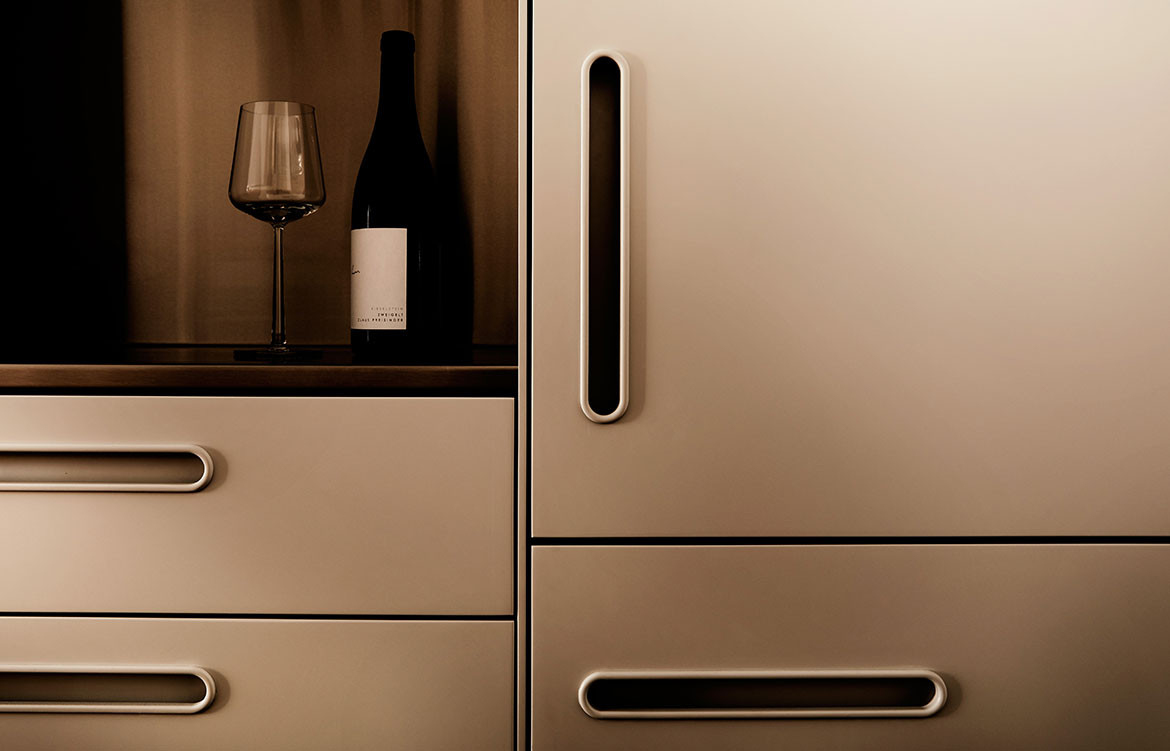 Tags: cantilever, DesignOffice, kitchen, kitchen design
---