This being a design masthead, we probably should start with the designers. But you know what? The best line came from the chef:
"If you want to drive from A to B, and you've got a nice little sports car, you can take the curves nicely, you can accelerate nicely. And then typically, if you get into a station wagon or a van, you think, 'Well, I'm losing comfort, it's not as fun to drive, but I've got space'. When I think about the Grand, it's bigger, but it's as nice to bake with and so you've got all your sports car functionality in a large format."
That's from Chris Lacroix, V-ZUG's Global Head of Gourmet Academy, who has spent the last 10 years directing a team of chefs across multiple continents in how to showcase the company's products and guide prospective, new and longstanding customers in how to cook with them to their greatest advantage. If anyone knows about V-ZUG's signature, pioneering steam-oven technology it's him, and having tested the original Excellence CombiSteamer to its limits a thousand times over and back again, he was ready to be skeptical about how the technology could be adapted to a larger cavity.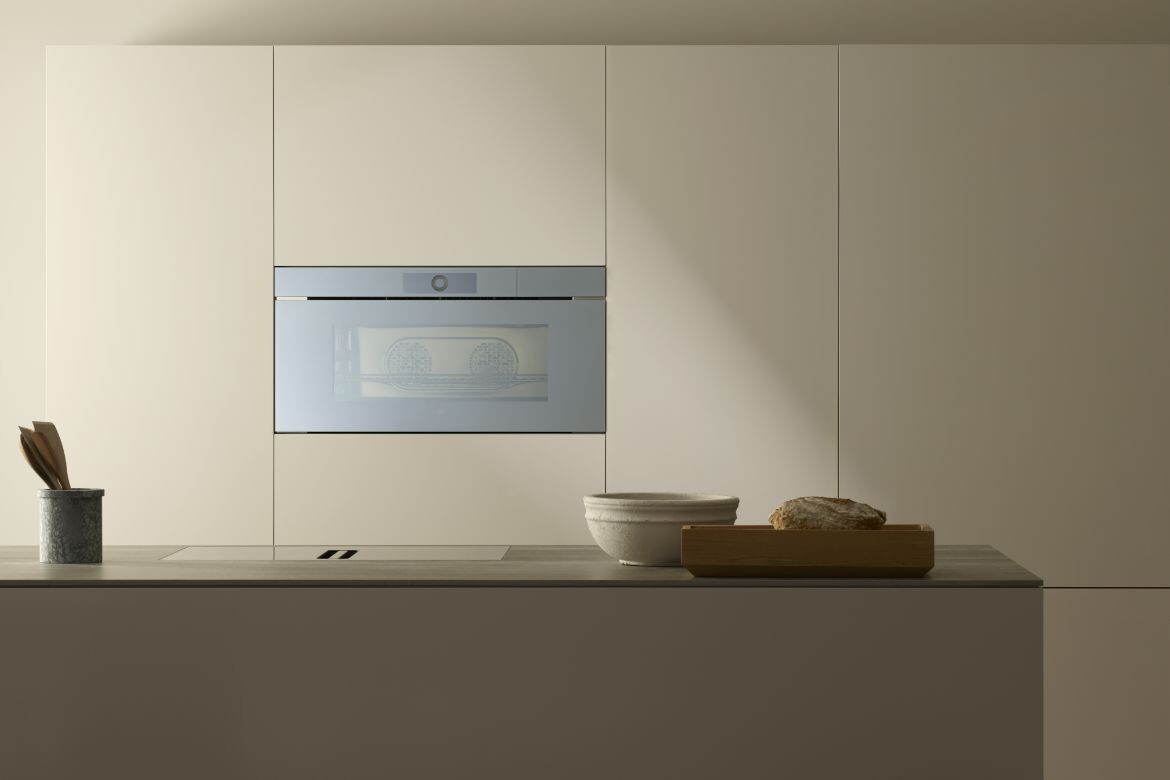 Lacroix and his team had seen the first iterations of the Grand taking shape in the engineering department and knew it was coming and they had already planned how they were going to pressure test the prototype when they got their hands on it. Think: an entire side of salmon; five chickens roasted side-by-side; 2 full trays lined with 8 long baguettes; an enormous tray of focaccia; it's an extensive list. And then there is the grill, a new addition to the CombiSteamer V6000 45L Grand, providing an extra sandpit to play in.
Fellow chef Reto Stefania "appreciated the size and the speed, because even if it's bigger, it's not slower". While there have been double-height combi-steamers on the market for a little while, the Grand is the first extra-wide product and was made possible by a patented TwinHeat technology, where a dual fan system guarantees an efficient and rapid circulation of air and steam.
So in the end the Gourmet Academy team's feedback was brief: "No changes". The precision, volume and timing exceeded their expectations. As for how it looks, "it's just an amazing piece to look at… a showpiece" says Stefania.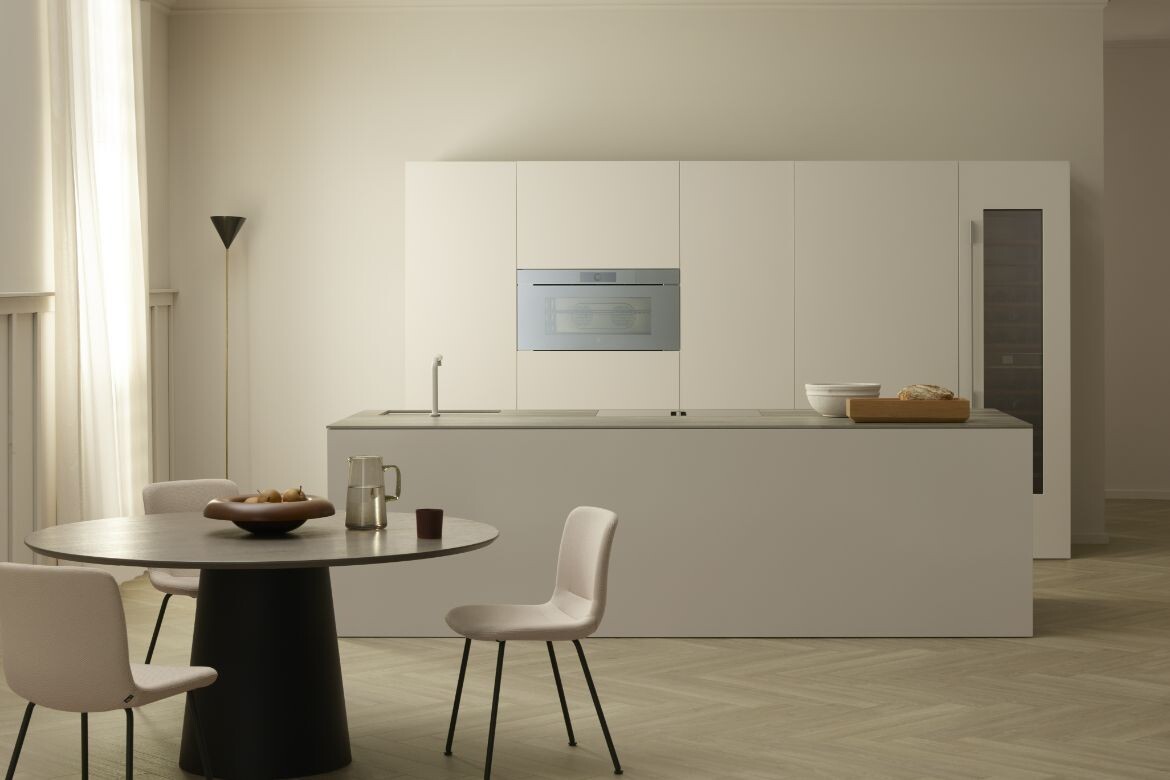 While in some respects how it looked was prescribed by the design parameters of the Excellence line, the additional volume still gave V-ZUG's design team something to chew on.
"As designers we like to work with radical proportions, it's high impact,' explains Martin von Freeden, Head of Corporate Design. "The brief was so powerful and really cool. While the UI is the same, the panel is much bigger and brings more drama to the story, but it was also a challenge to bring this size to the panel. Because these elements depend on materials to keep this perfection."
That material challenge included extending the extruded aluminium single-piece handle – already a feat in the Excellence range – to the wider dimension and solving the corresponding force on the glass oven door, as well as engineering the door hinges to hold additional weight. These questions of robustness and proportion were made easier by the company's clear design language and design-led production philosophy.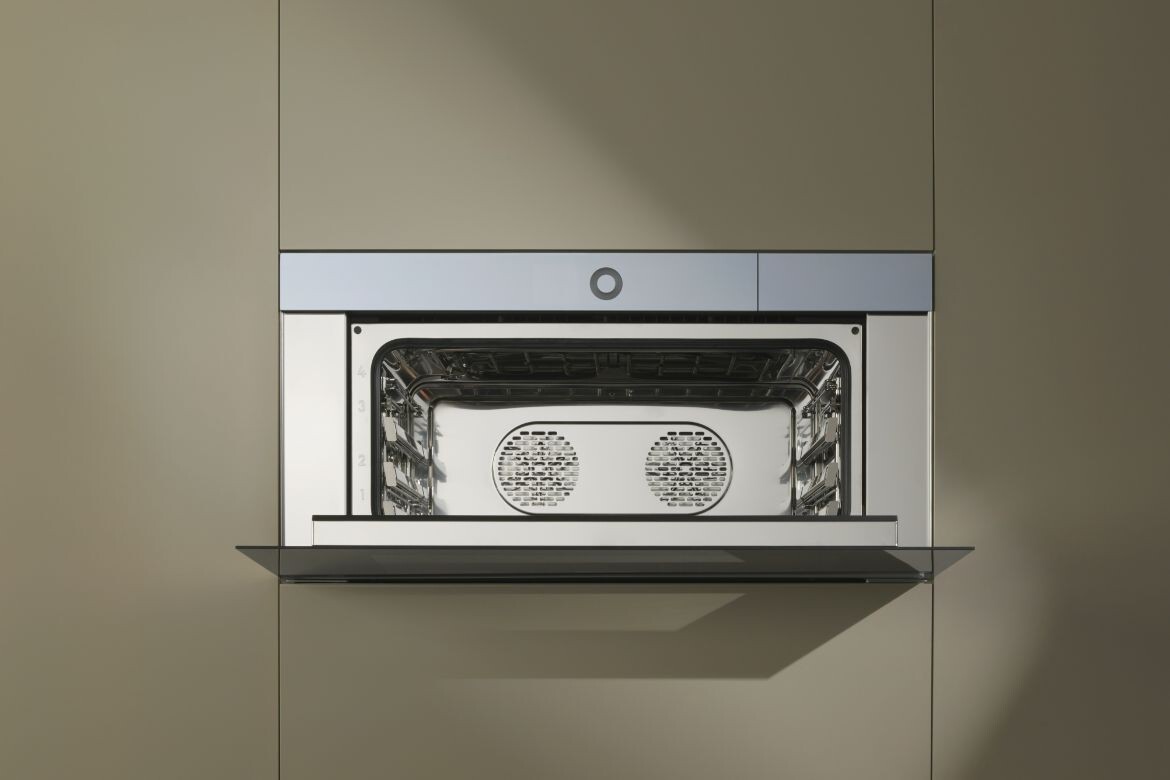 "We have everything in our toolbox, we just combine it a new way to really concentrate on the new handle or on the inside," says Industrial Designer, Andreas Arabiano. "We really have to approach not to just have these aesthetics on the outside but on the inside as well." It's a key point, with the interior of the oven now more visible and the fan technology to be celebrated and more overtly on display.
"As Andreas said, we have our toolbox as a technical base, and this is the magic of engineering and product management," says von Freeden. "If you have this good base, you can create great products."
So we'll finish at the start, with the person who has walked alongside the development of the Grand from original business case to launch: Patrizio Caserta, Global Product Manager – Kitchen. For Caserta it was never going to be enough to produce just a larger version of the CombiSteamer with the existing engineering. Recognising the performative allure of the Grand, it had to appeal not only to design lovers but also to the at-home Master Chefs and their exacting expectations as they are used to from every V-ZUG CombiSteamer.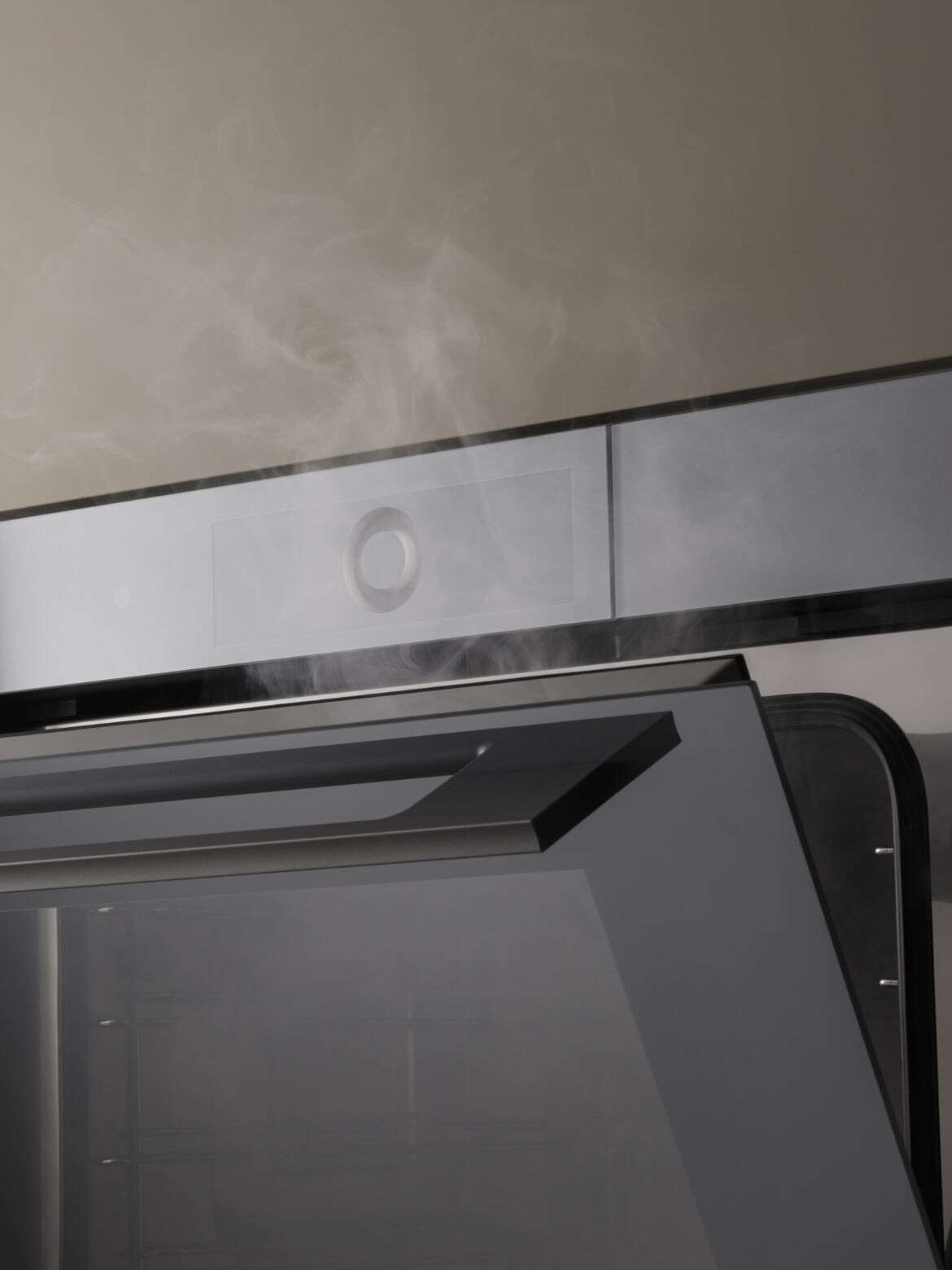 "Therefore it was mandatory for us to bring in the TwinHeat technology to achieve a perfect result in a big cavity," says Caserta. "We are thinking about it in a pioneering way, and making something that's different than the others; it's in our DNA to create a product that's not only nice looking, but also has advantages in culinary precision. We try also to push and reflect and challenge a little of the mindset of people so that they understand the values and advantages of the appliance – the ability to bake, steam and then combine these two functions to have the perfect preparation of food."
With typical V-ZUG modesty, Caserta is keen to downplay the significance of that approach, but even he concedes the Grand was a "big achievement". And all five interviewees at some point referenced the magic of the combi-steam method of cooking and the technology that underpins it, whether in the original size or the Grand 90. Safe to say, the Wizards of Zug have done it again.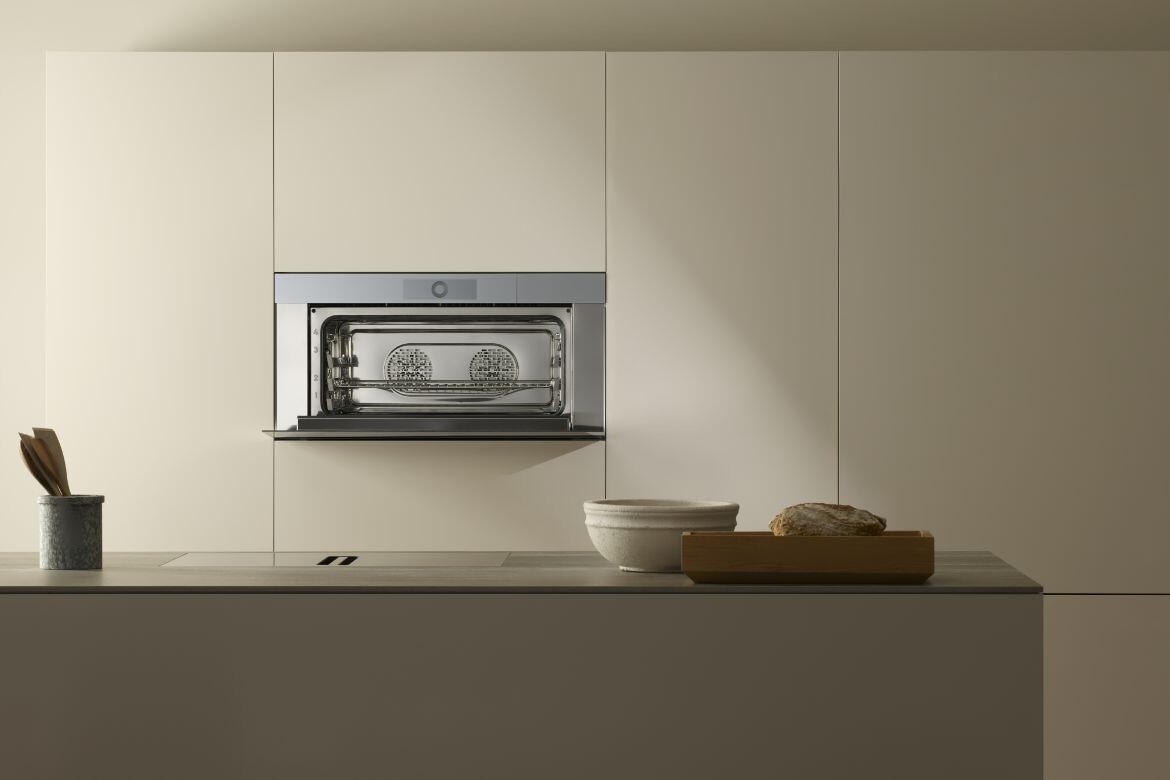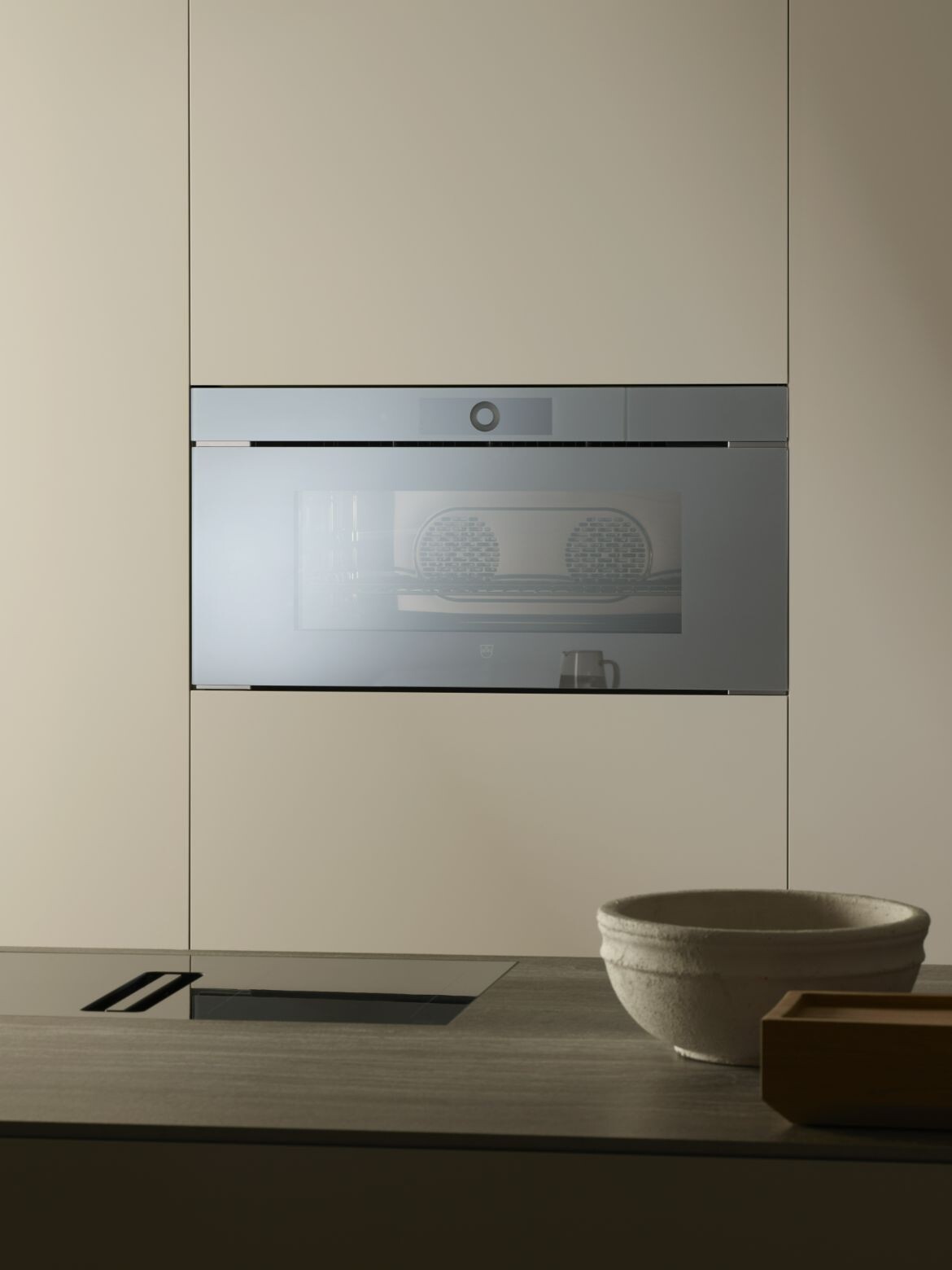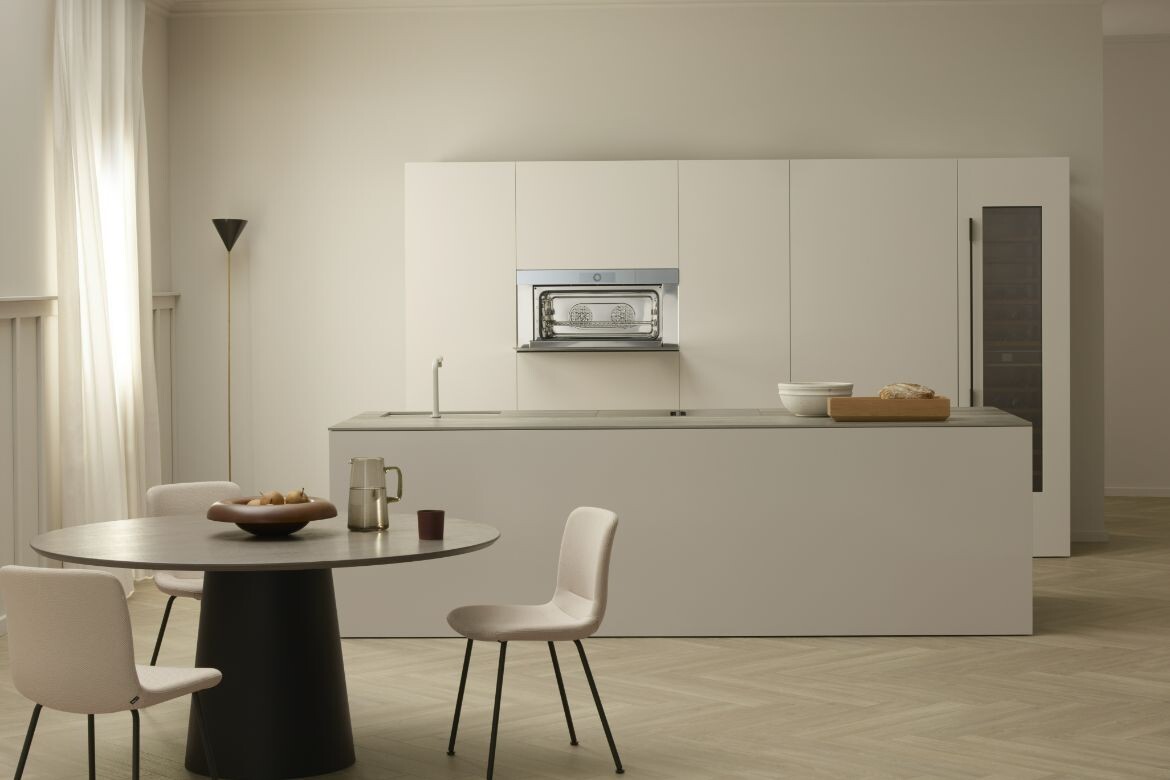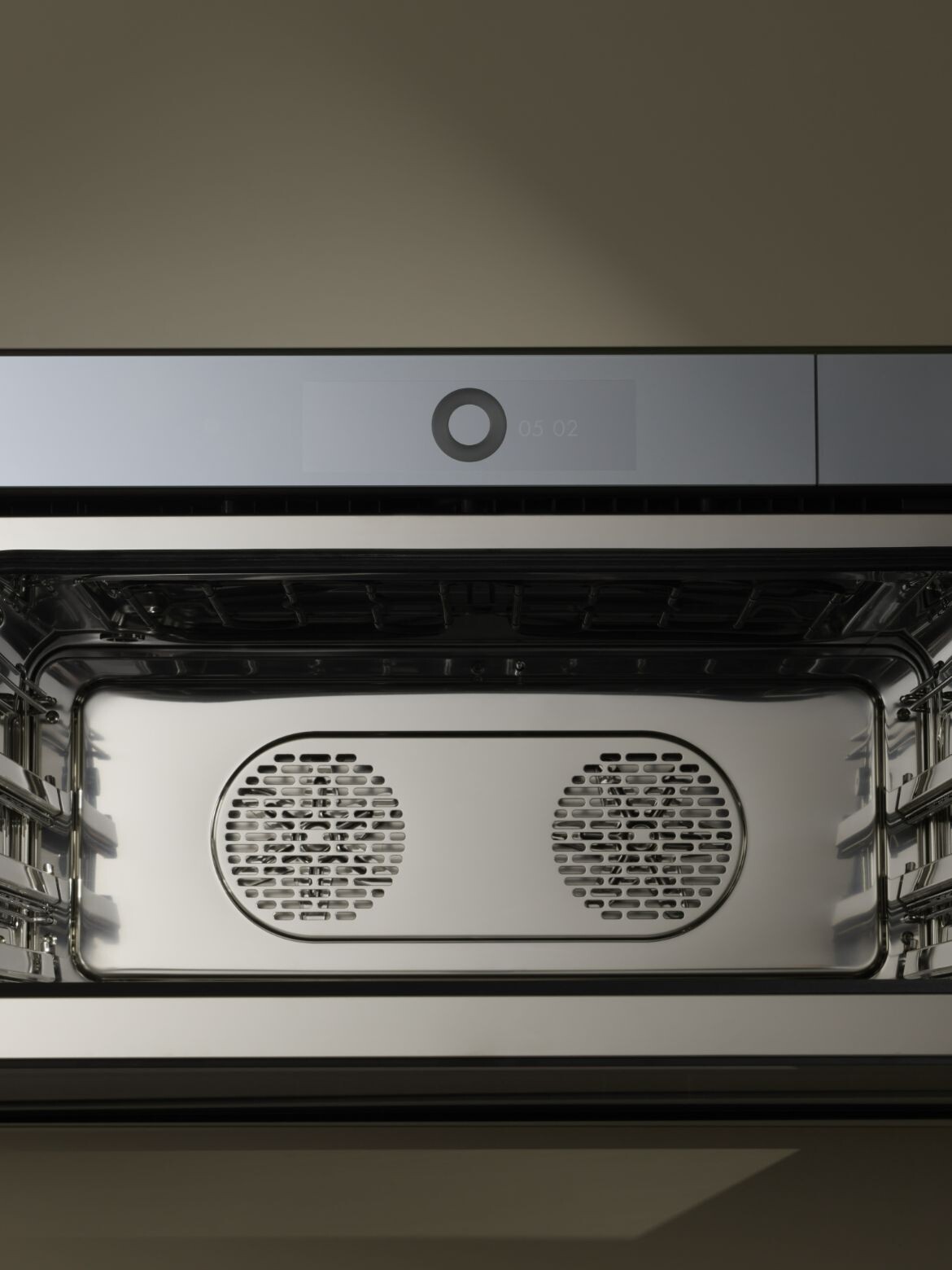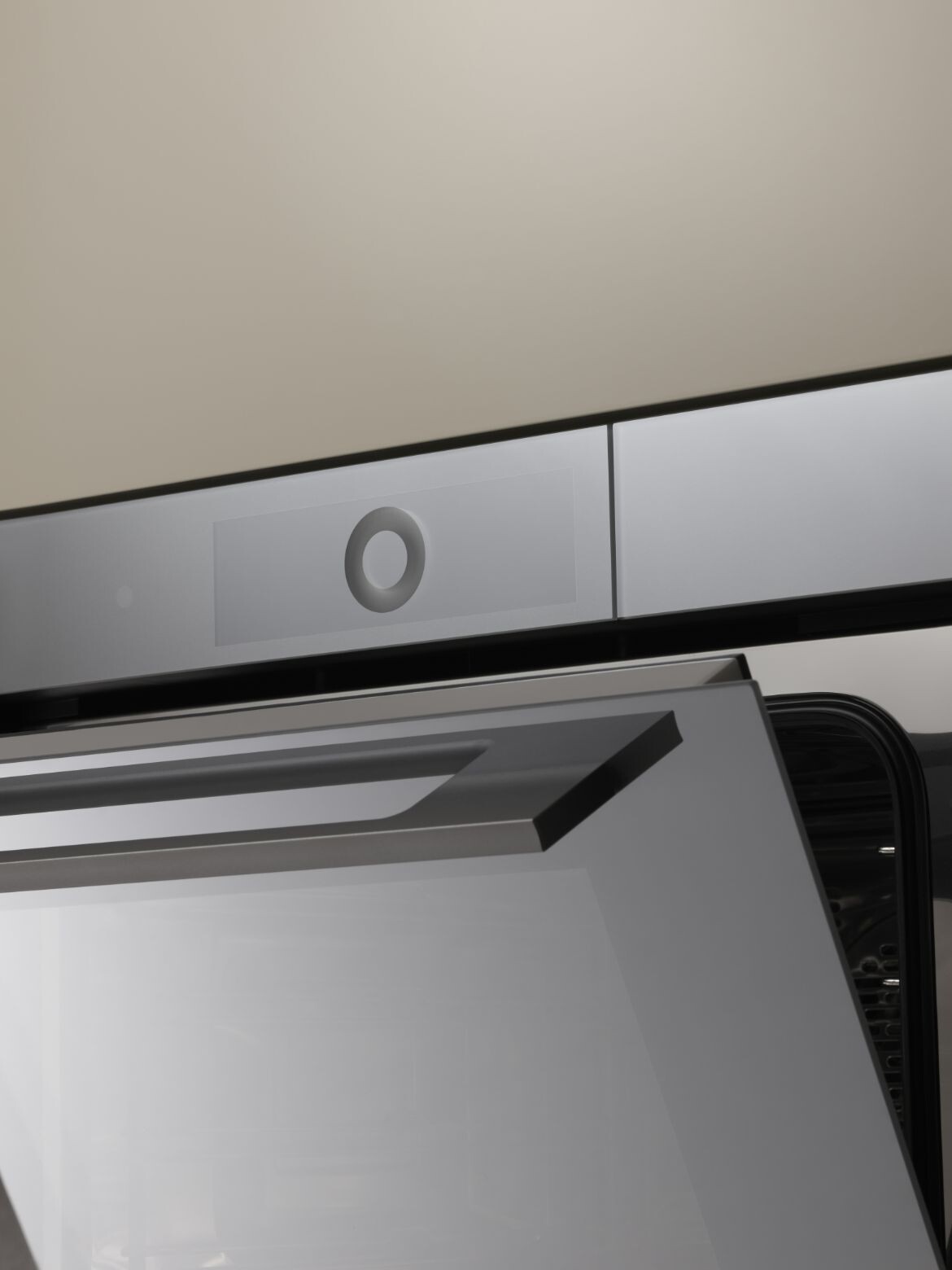 We think you might like this story on how V-ZUG pushes its products to the next level through innovation and inspiration.
---