Whether a casual wine drinker or at-home-sommelier, the importance of proper wine storage cannot be overstated. The enemies of wine – temperature, light, humidity and vibration – can ruin even the nicest bottle.
The team at Sub-Zero know the values of proper wine storage, and the value that aesthetics plays in this. Offering a range of wine storage units, Sub-Zero's cellaring products allow for the design-appreciating wine connoisseur to store their wine, while matching the existing designer style of their kitchen, master suite, bar, butler's pantry or anywhere in the house.
Seamless and flexible design is built in the Sub-Zero DNA. Renowned for the ease of which their refrigeration products can fit into any existing aesthetic, this flexibility is carried over into their wine storage units. With the help of an integrated door hinge and toe kick, as well as and fully customisable and adjustable panel-ready doors, these are wine storage units that not only store your wine in perfect conditions, but fit effortlessly into any space.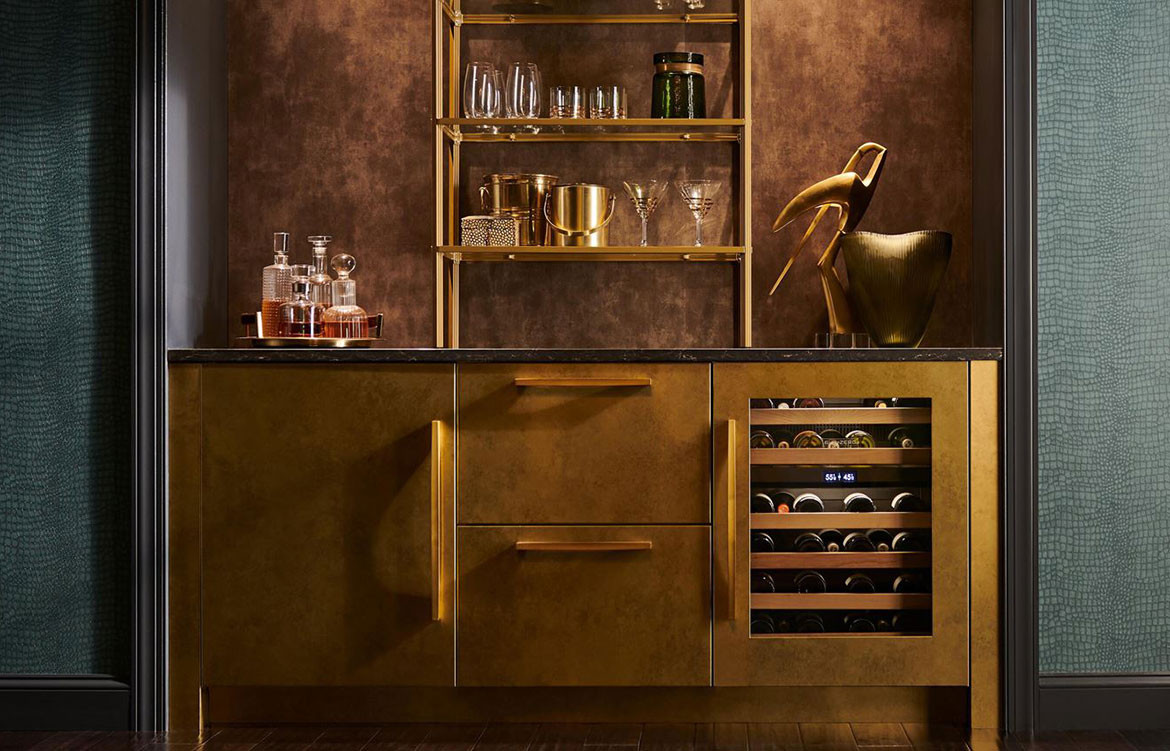 More than mere coolers, Sub-Zero Wine Storage guards against the harmful effects of heat, improper humidity, light, and vibration. Through superior-grade materials, advanced technologies and a 75-year tradition of American craftsmanship, these elements will be stopped before affecting your wine, making sure that you'll always get the best out of every glass.
The adjustable LED lighting on the interior of the units fully illuminates the wine space when the door is open, which is both a practical and presentational flourish, as opening the wine unit immediately places your wine in the spotlight. An intuitive, touch control panel offers ergonomic and convenient to settings such as light and temperature.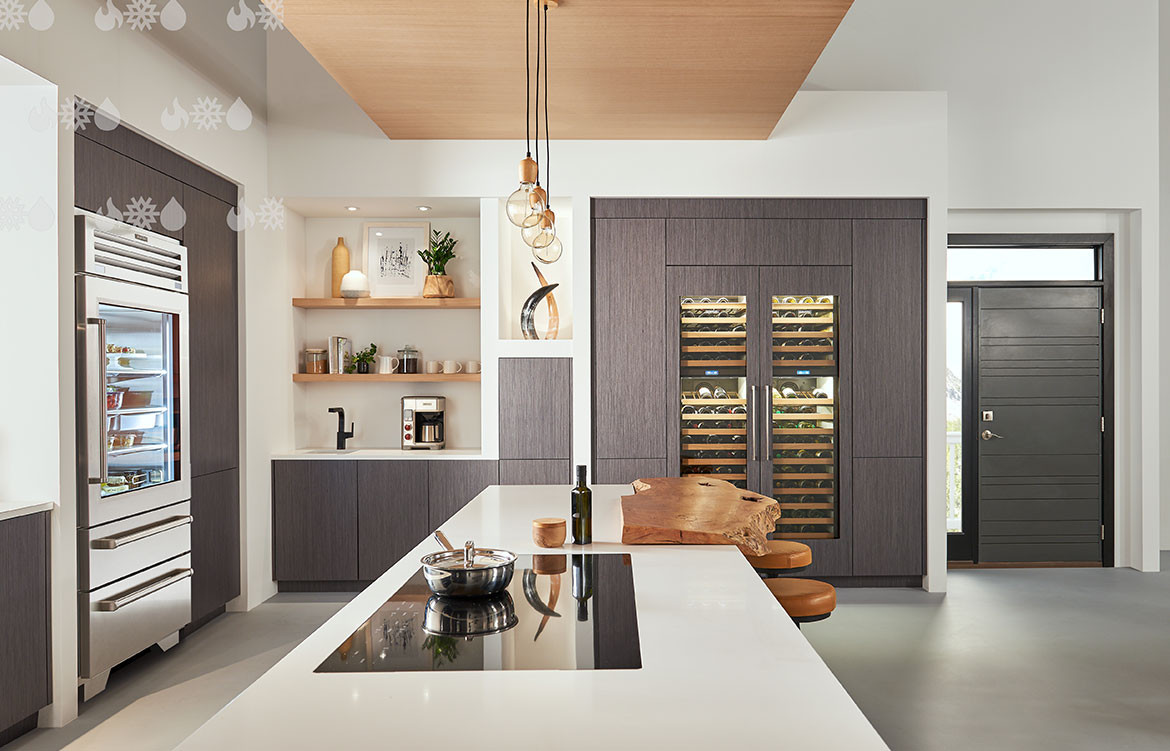 Red and white wines can be stored at optimum serving temperature, within one degree of setpoint, thanks to the units' two individually customisable temperature zones.
Not all wines are created equal, and neither are wine bottles. But thanks to the full-extension racks featured inside these units, standard-size bottles, half bottles, and magnums can all be easily accessed without agitating their neighbours.
With a 42 – 146 bottle capacity depending on the model selected, humidity control to prevent corkage, and UV resistant glass doors to shields from harmful light, there's no better way to ensure that special bottle you're saving will be as perfect as the vintner intended. And with such broad customisation, the aesthetic of your kitchen will only be enhanced by Sub-Zero's Wine Storage solutions.
Sub-Zero
subzero-wolf.com
---