So, what is a tiny house? Well, tiny homes are not simply small houses.
For a dwelling to be considered a tiny home, it must meet certain size specifications. Tiny homes are no taller than 4.3 metres from the ground to the roof, and no wider than 2.5 metres. There is some debate as to the exact square footage that qualifies a tiny house; most agree that anything under 35 SQM floor space is a tiny home, though others argue that a tiny home is anything less than 50 SQM. Tiny homes are often prefabricated and can even be built from shipping containers, making them an affordable alternative to traditional housing.
Tiny homes have seen a huge increase in popularity across the globe over recent decades. Variations of tiny houses are becoming increasingly common, with tiny homes on wheels gradually replacing the traditional RV and tiny homes swiftly dominating the Airbnb holiday market. Thousands of people attended Sydney NSW's Tiny Homes Festival in 2022 to view the latest in mini home design. The rise of the tiny house community Australia is largely because tiny houses are convenient and ideal to live in while traveling or over short periods of time.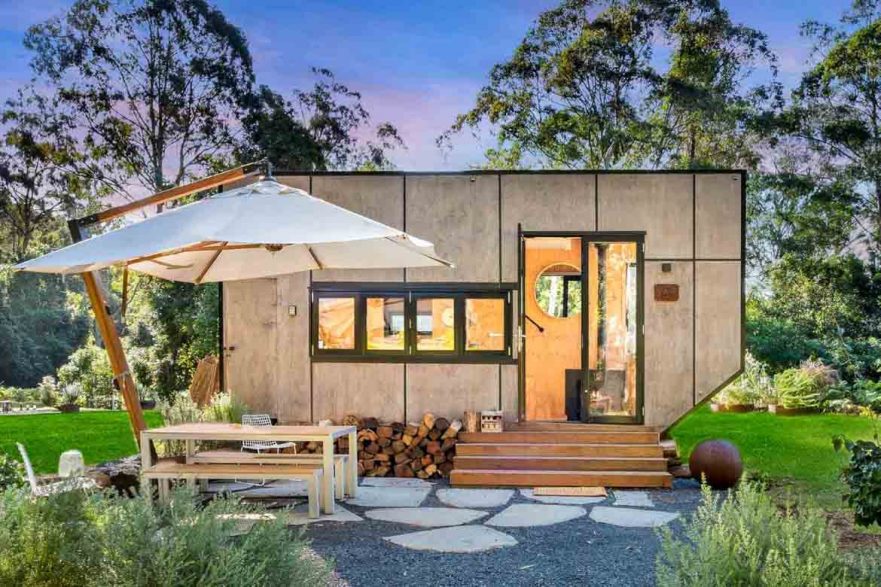 Despite this, the rate of tiny home purchases actually has not increased in many years. There are a number of possible explanations for this, not the least being the discouraging state of today's housing market. Another possible reason is that tiny homes are not always as cost efficient as traditional homes and will sometimes cost more per square metre.
However, a large part of the current hesitance in the tiny home market seems to be due to the pandemic. Lockdowns over the past few years forced many to re-evaluate their home space and consider in more detail how to be happy whilst stuck at home. For many, tiny homes are simply not enough to feel content – especially if they were supposed to remain indoors for days on end. But as the pandemic eases and a semblance or normal life begins to creep back towards us, it becomes more and more likely that tiny homes will see a rise once more.
Tiny house living presents unique challenges that will need to be overcome by creative people. If you are prone to claustrophobia or like to spend a lot of time indoors, a tiny home might not be the right choice to keep you happy. Tiny homes are ideal for people who enjoy simple pleasures and will spend most of the day outdoors stretching their legs rather than staying cramped inside. Try to evaluate yourself honestly before buying a tiny home – a good tip is to measure out the square footage of a tiny home on your current floor and try to visualize living in that space for a while.
If you do all of this and decide that tiny homes are definitely for you, the next step is the purchase! There are a huge variety of tiny houses for sale Australia and you are sure to find the perfect tiny house company to help you buy a tiny house. To help you narrow down some of the tiny home options currently on the market, here is a list of tiny homes for sale.
Tiny house for sale: where to buy tiny homes in Australia from trusted tiny homes builders
5. Tiny Real Estate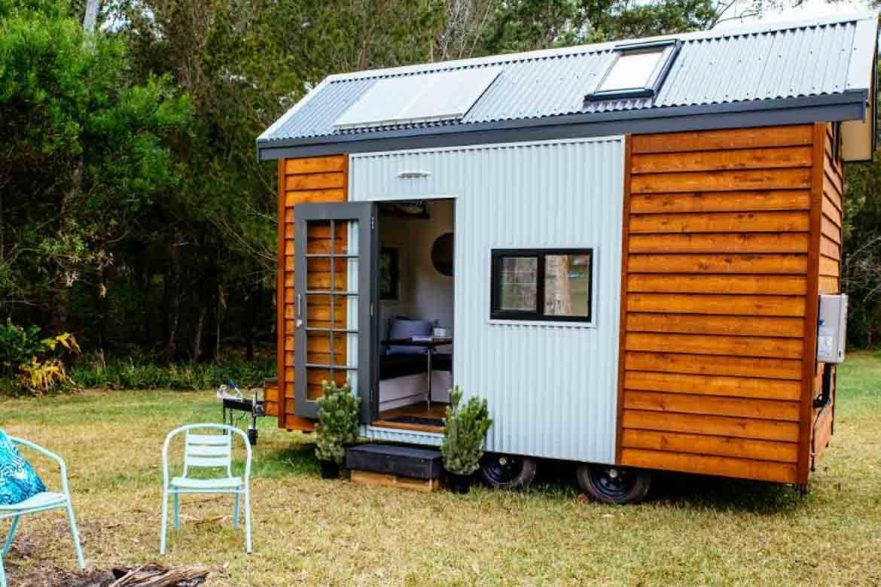 Tiny real estate is a real estate website where individuals can buy, sell and even rent tiny homes from anywhere in Australia. With listings spanning across Brisbane, Adelaide, Perth, Victoria and Tasmania, Tiny Real Estate is very likely to have the perfect listing for you.
Another benefit of tiny homes is that they are fairly easy to ship/transport, so even if you do not want to relocate you can still purchase a far off dream home and get it delivered. Start looking for the perfect tiny home at the tiny real estate website here.
4. Freedom series 8400GBS – Designer Eco Tiny Homes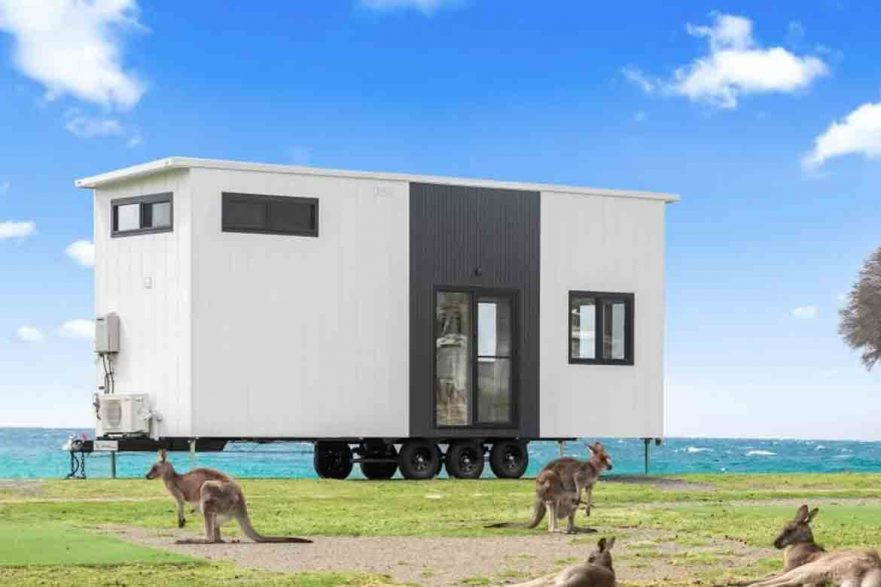 This tiny beach house manages to squeeze in all of the comforts necessary for a family holiday. With a capacity of up to six people, this home is a marvel of modern special engineering.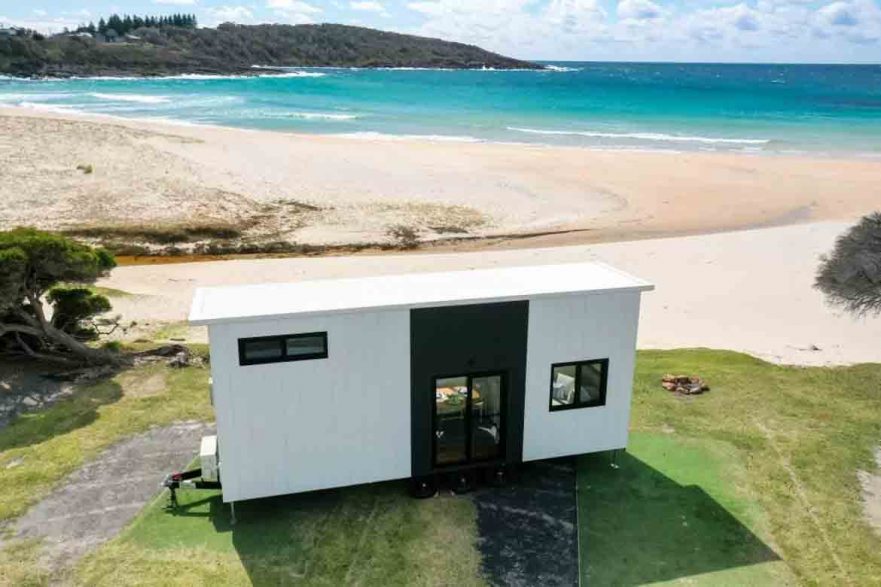 Measuring at 8400mm long x 2400mm wide x 4300mm high, the home contains three sleeping areas, a bathroom/laundry, kitchen and dining areas. Prices start from $129,9000 and you can read more about this model here.
3. Mooloolaba 7.2 – Aussie Tiny Houses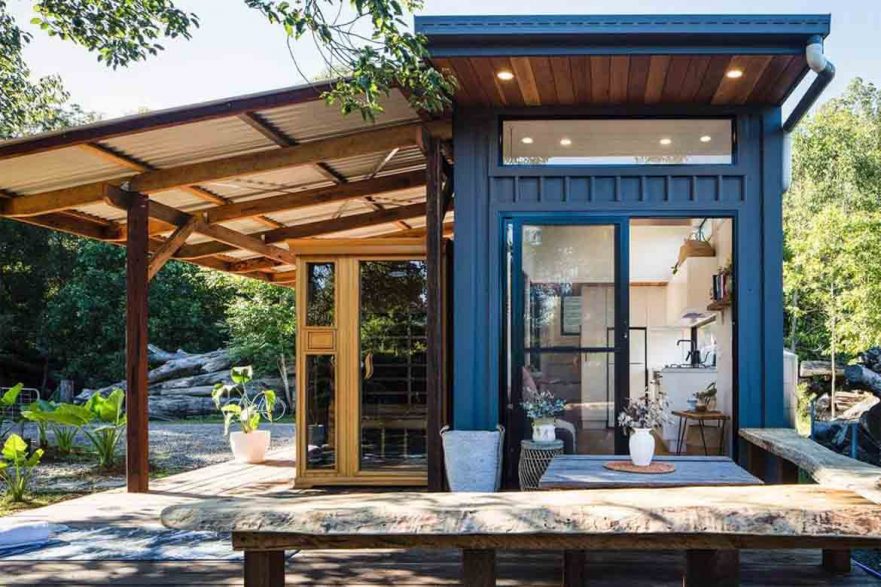 The ultimate open interior tiny home, this model by Aussie Tiny Houses contains a well-appointed bathroom with a shower, toilet, vanity, and large window.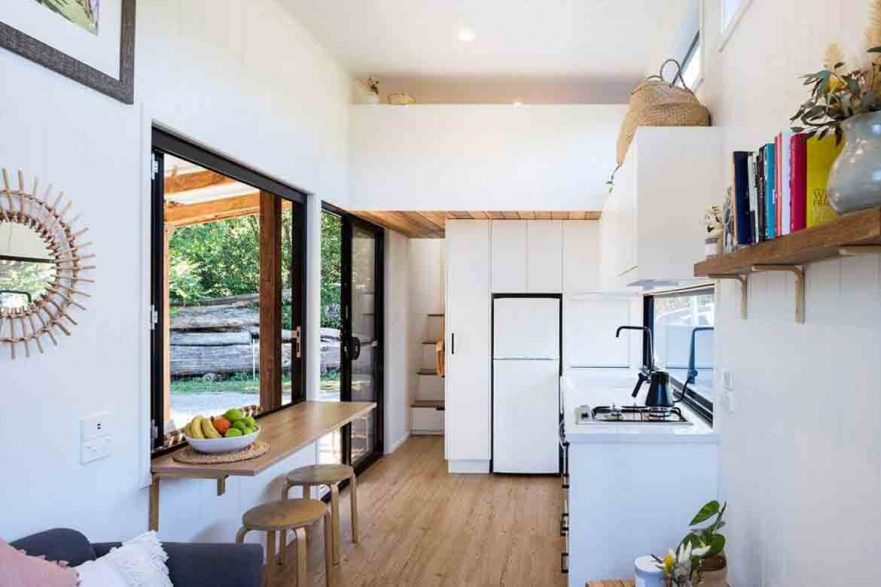 The high-ceilinged living room appears very spacious with an abundance of natural lighting drifting through the 4 large windows and sliding doors. Read more about the Mooloolaba features and request a quote here.
2. Gunyah – Hauslein Tiny House Co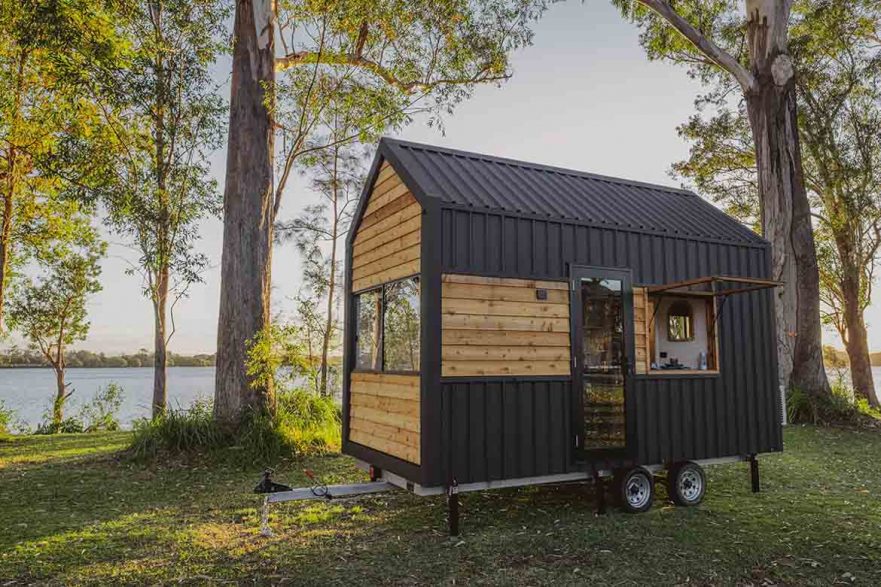 Gunyah is a very popular Victorian cabin model from the tiny house manufacturing company Hauslein. At just 18 square metres, this tiny home can easily sleep up to 4 people. It is also highly customizable and comes with two different layout options. Prices for this model begin at $93,000, with additions such as off grid functionality influencing the final price. You can purchase this model or request a quote here from Hauslein Tiny House Co.
1. Teewah 7.2 – Aussie Tiny Houses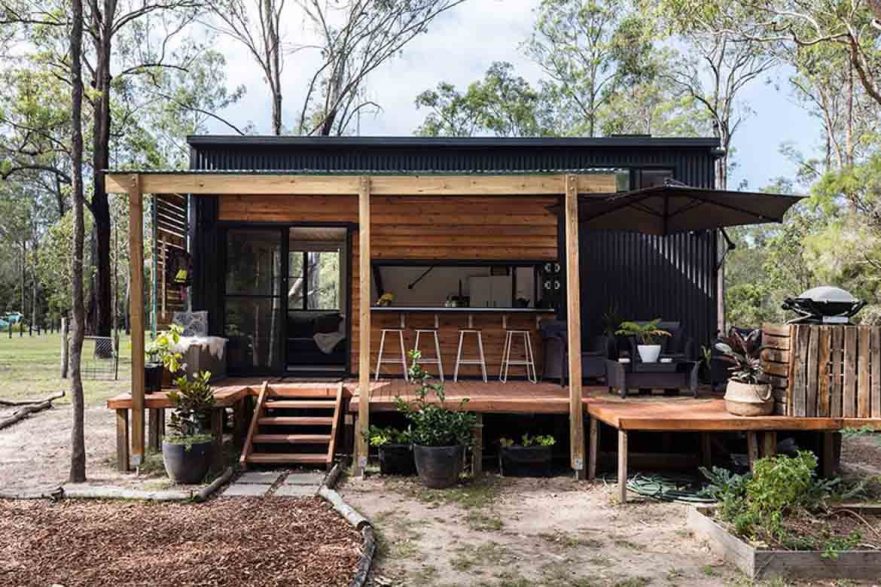 This is Aussie Tiny Houses' most popular model for families. With space for two queen beds and one additional sofa bed, this home excels at the intelligent use of space. It is highly flexible and you can customize individual specifications at three different building stages. See here for a quote or to take a 360° virtual tour.
---