Chempenai House
Despite its impressive, if not imposing facade, Chempenai House sits lightly on the land in Damansara Heights, Kuala Lumpur. Designed by local firm WHBC Architects, the building characterised by its concrete exterior toes the line between inside and out.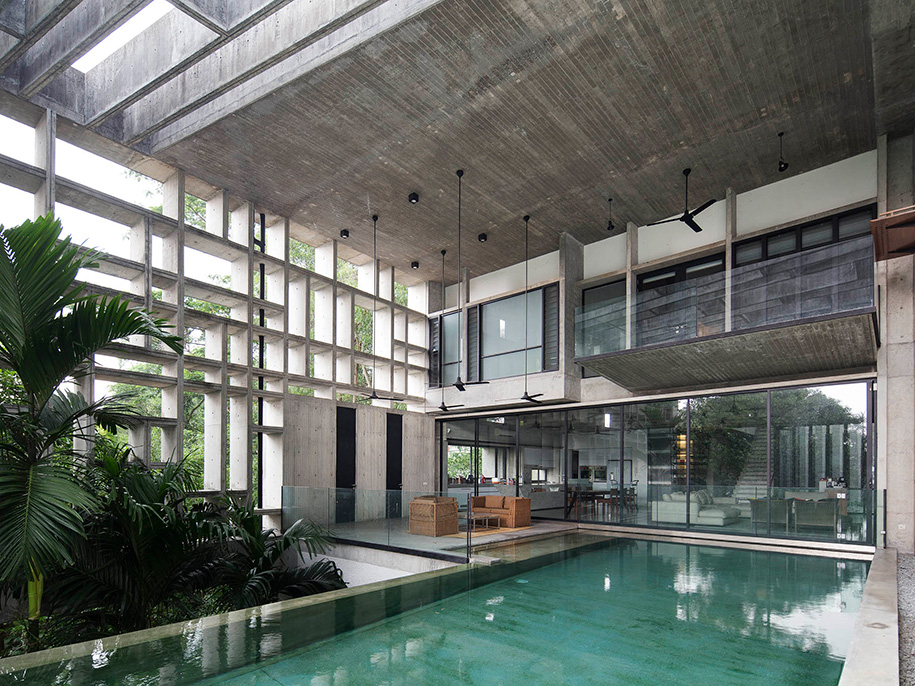 LSD Residence
Situated in Toorak, Melbourne, LSD House designed by architect Robert Davidov features generous, floor-to-ceiling windows on the second floor in contrast to the robust, asymmetrical concrete walls.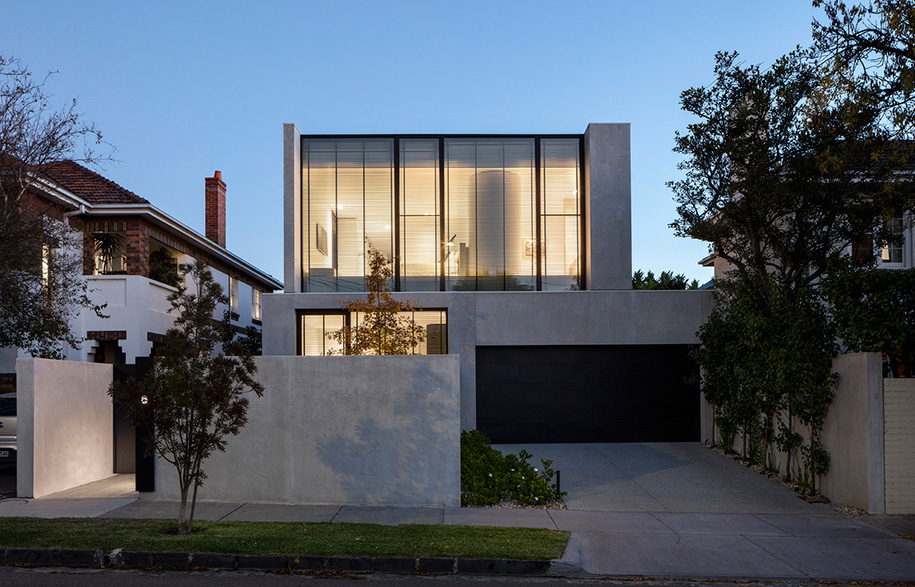 Field House
Earlier this year Robert Puksand, founding partner of Gray Puksand, completed construction on Field House for he as his wife. Taking notes from the buoyant era of design that was the 70s –  flagrant use of colour, absorbing patterns and bounding shapes – and renders it, calming it slightly, to better suit the sleek sensibilities of present day.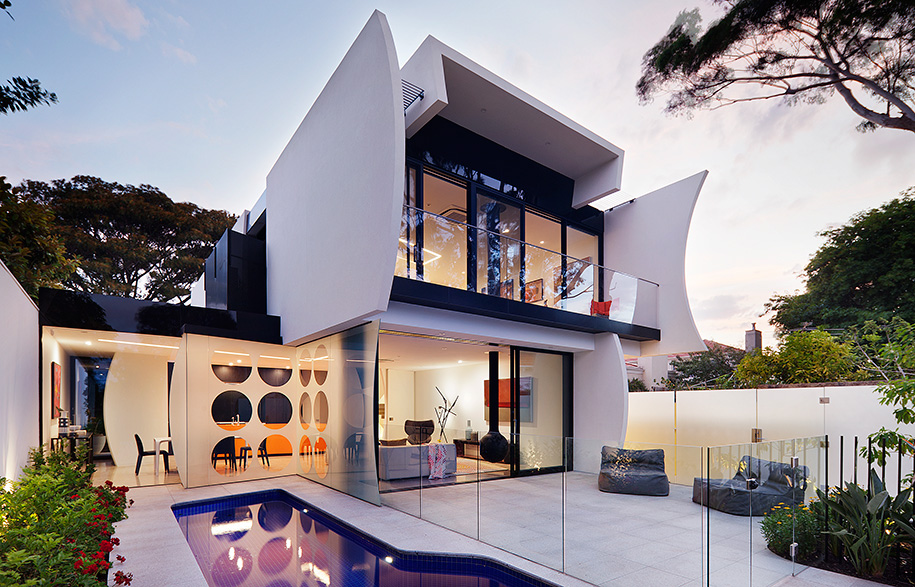 Binh House
The Binh House by Vo Trong Nghia Architects in Ho Chi Minh City is a gorgeous intersection between modern and traditional connotations of Vietnam. Undeniably contemporary in visual presence, the odd stacked vertical levels could not be farther from the more historical stilt houses.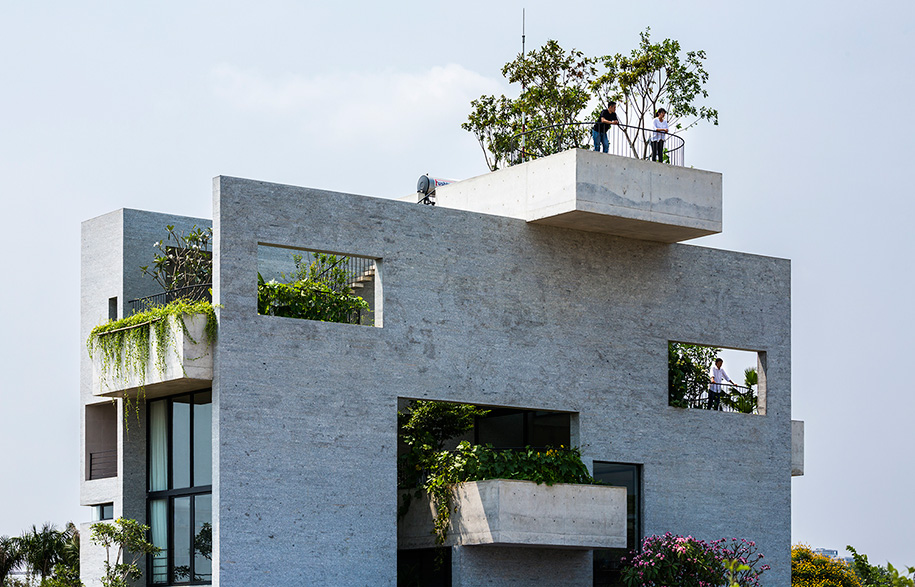 Triangle House
Designed by owner and architect Simone Robeson for her and her partner, Triangle House boasts striking geographic lines and clever use of a uniquely shaped block of land to capitalise on all 170 square metres in Mt Lawley, Perth.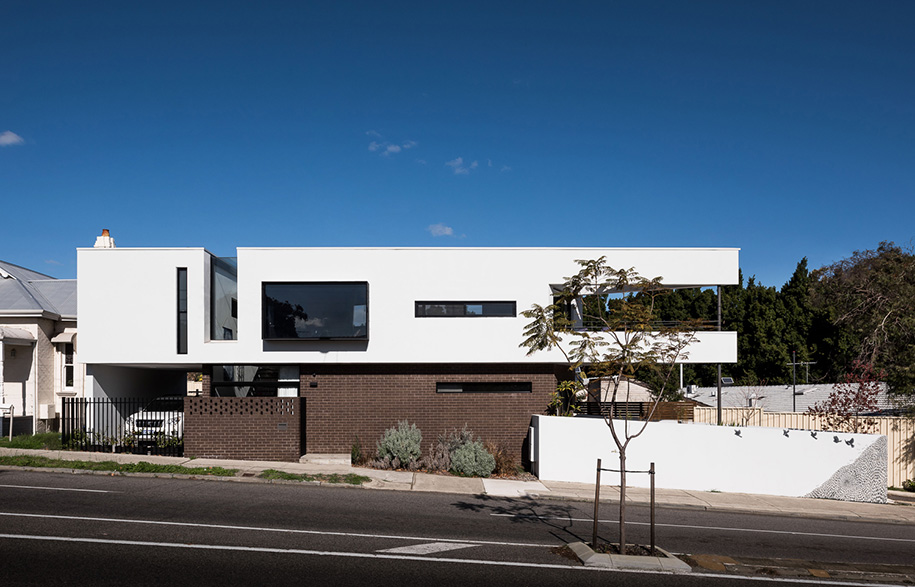 We think you might also like to read about The Homes We Found Among The Gum Trees
---