"If you look at design globally, there is a definite trend towards smaller kitchens as a result of high-density city living," says Adam Moody, Chief Designer in the cooking and dishwashing product development team at Fisher & Paykel.
Compact Kitchen Design For Compact Spaces
"There are multi-million dollar apartments in places like New York or Hong Kong where there's no shortage of money, but space is at a premium."
Design loving residents of apartments and terraced houses are still investing in premium kitchen appliances — but are on the lookout for products that work smarter, look better and blend seamlessly into their condensed spaces.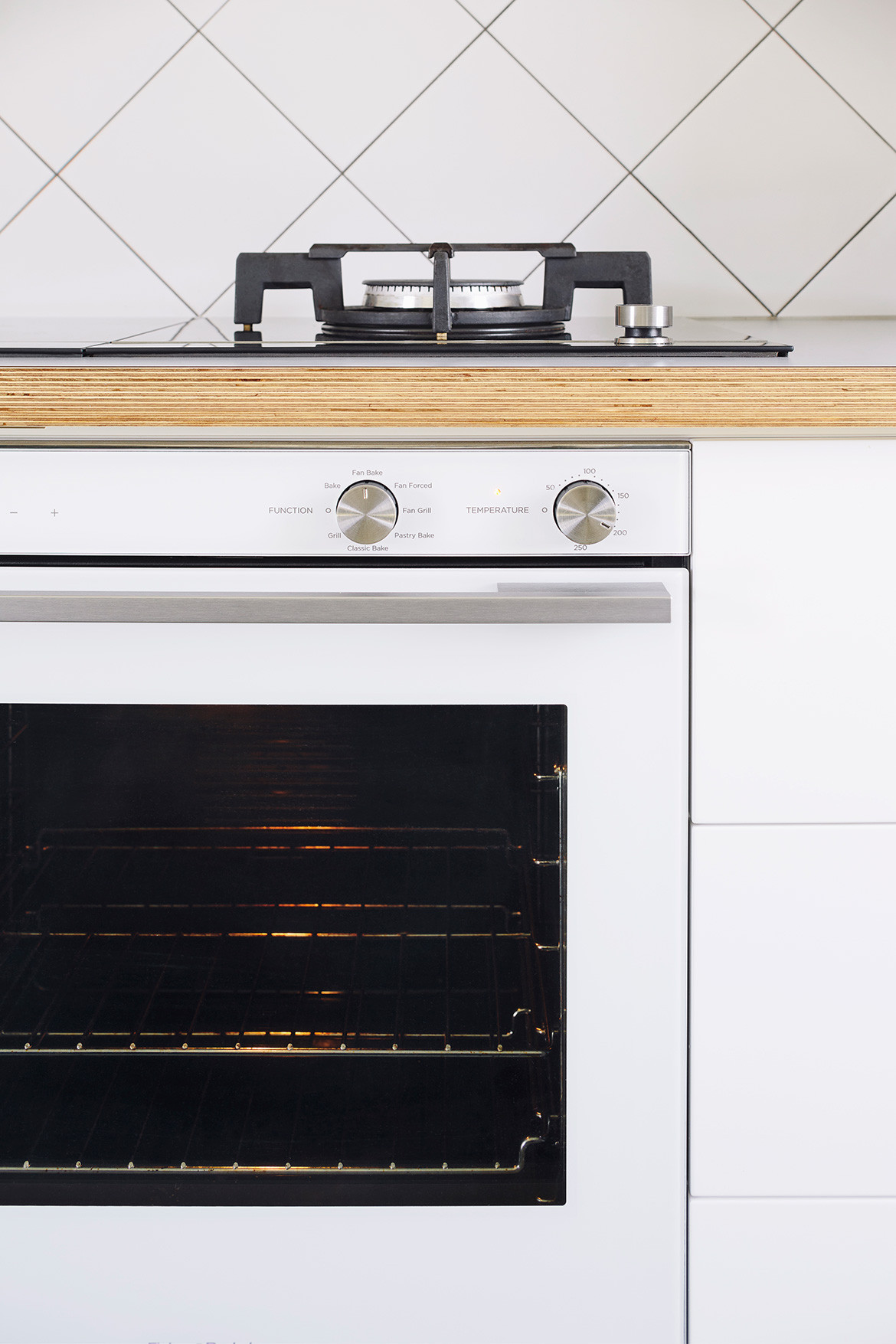 "A large part of our work focuses on the idea that space efficiency can be as ambitious and beautiful as any other aspect of design. Done well, a compact kitchen with a smart layout and the right appliances can be the centrepiece of the home."
A Suburban Home
When architect Henri Sayes and strategist Nicole Stock began designing their first home together they were working within tight parameters; a small plot of land in the Auckland suburb of Onehunga, and an even tighter budget.
Despite this, the young couple's goal was to create a unique house that would use clever design to repurpose inexpensive materials, draw in light and use the space to its full potential.
The house itself was designed as a simple, barn-like shell, says Sayes, who tackled the project on his own time, away from his day job at Auckland's Malcolm Walker Architects.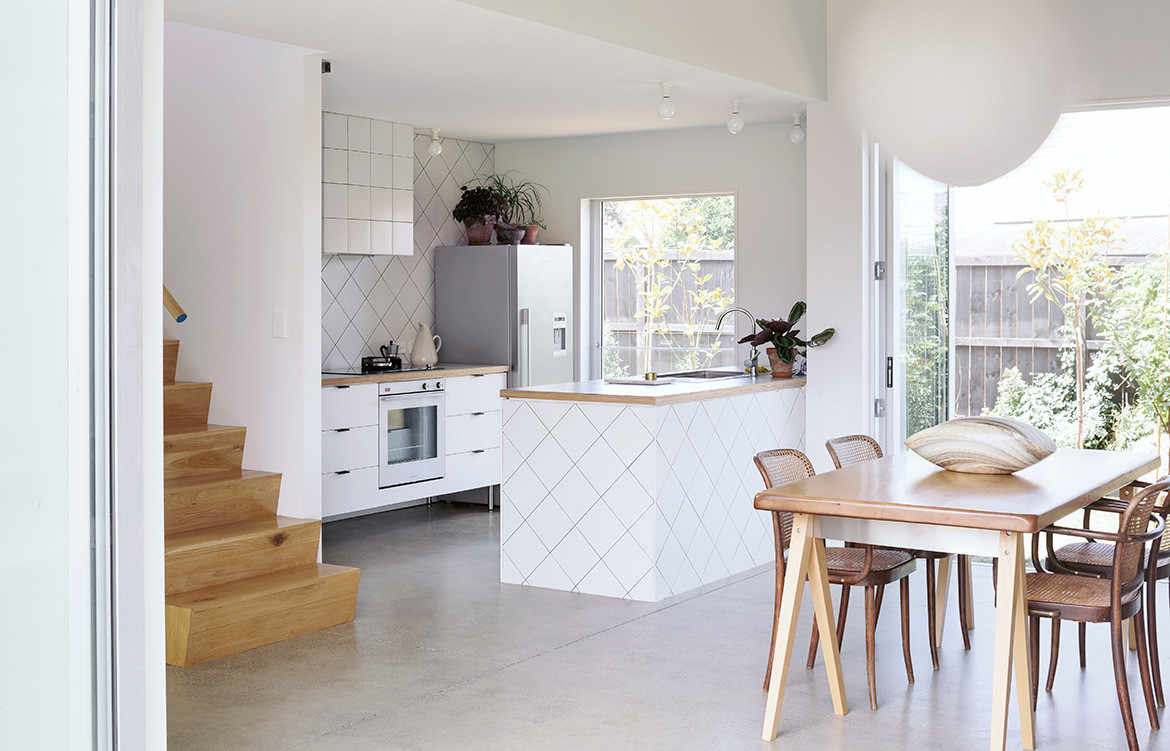 One side of the house is split into two storeys, with snug bedrooms on the upper level, one of them with a cutout that looks out over the other side, which is an open-plan space – with double-height ceilings and functioning as a mixed living, dining and compact kitchen area.
Rather than separate spaces from each other through walls, Sayes used different materials, colours and ceiling heights to define different "rooms" within the plan.
The Kitchen
When Sayes was working through the overall house layout, the kitchen was established in a very rudimentary fashion, with two parallel benches that formed a galley-style space. Within these spatial parameters, the cabinetry was designed to function as generously and utilitarian as possible.
The two chose flexible appliances that would maximise the compact space, including the DishDrawer Tall, which is the ideal size for a couple, and also allowed them to fit a drawer beneath for otherwise awkward plastic storage.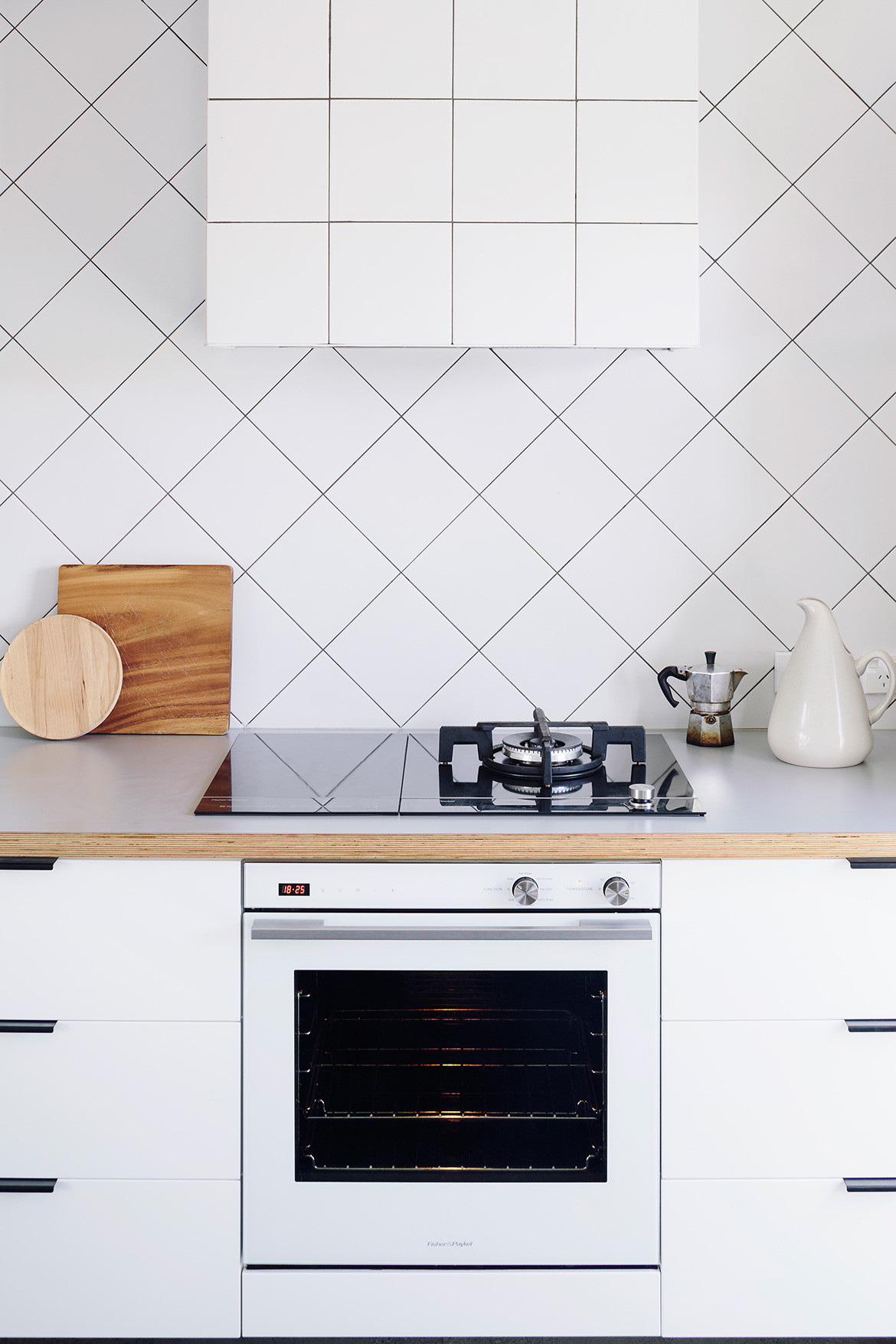 Like many compact kitchen spaces space for a large cooktop wasn't an option – yet the couple still wanted both gas and induction cooking for the kitchen. Fisher & Paykel's combination cooktops allowed them to install a two-burner induction-cooking surface alongside a gas burner. The induction burners can be used independently or as a single cooking zone for larger pots, and the gas burner can be configured for any cooking method, from a large wok to a small espresso pot.
Sayes felt that eye-level upper cabinets would have the effect of boxing in the kitchen by visually separating it from the living area. To avoid this, he built under-bench drawers for storage, giving the whole space a more streamlined appearance, with less visual clutter.
Similarly, rather than design tall cabinetry to house the fridge, he left the smooth sides exposed and slid it into the space between the wall and back bench, giving it the effect of being light, temporary and almost moveable.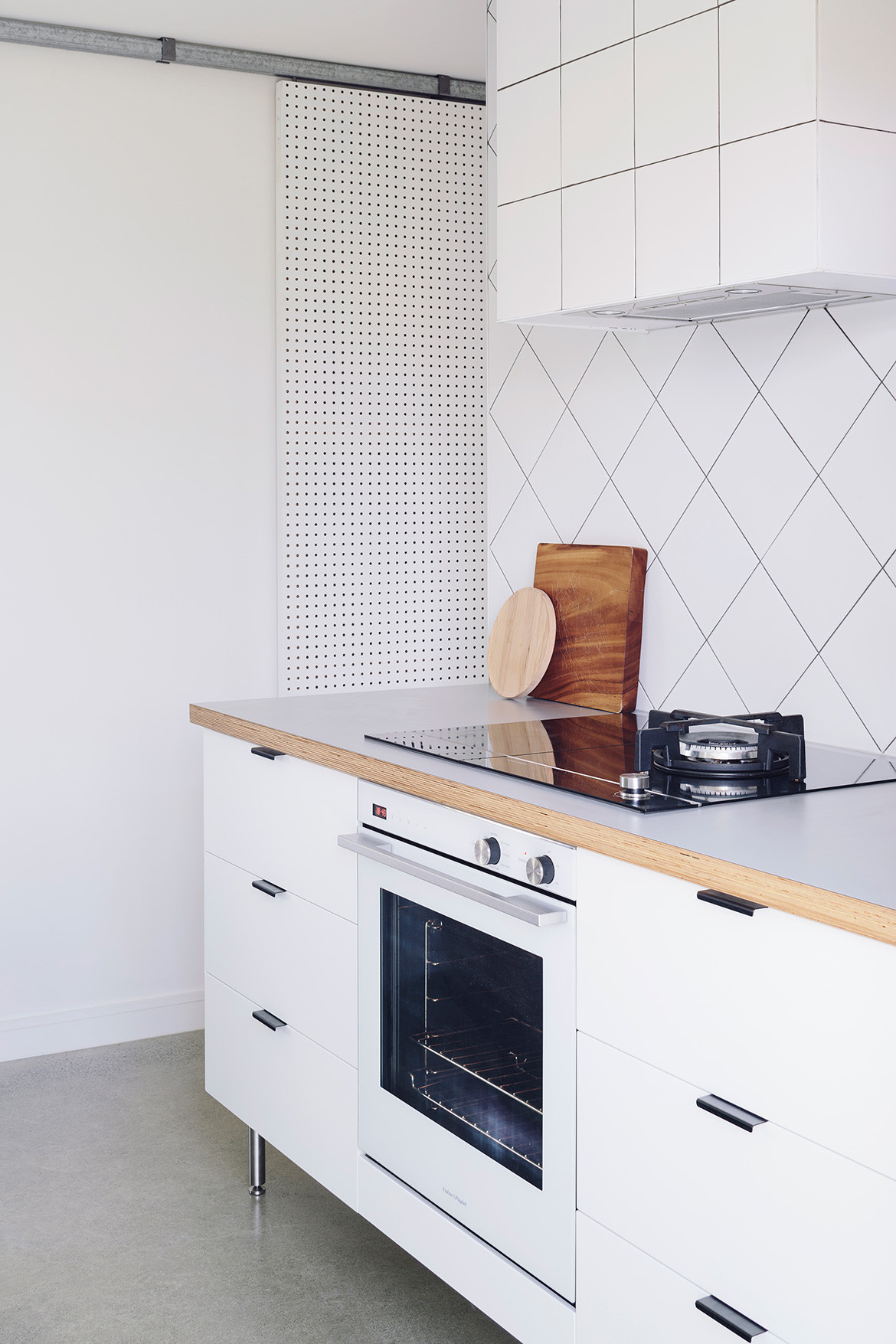 He also added extra space within the compact kitchen area through the addition of a bespoke narrow, but ample, pantry under the stairway that runs alongside the kitchen; adding an oversized pegboard slider to hide it when not in use became a feature of its own.
"We began with a very simple plan," says Sayes. "As we worked on it, it changed and we realised there were opportunities to create more interesting and complex spaces within it. The kitchen is a good example of that. From a technical perspective, it is compact and efficient, but it borrows from the larger, double-height room around it to feel like a generous architectural gesture, establishing it as the centre of the home."
Check out Fisher & Paykel for more kitchen inspiration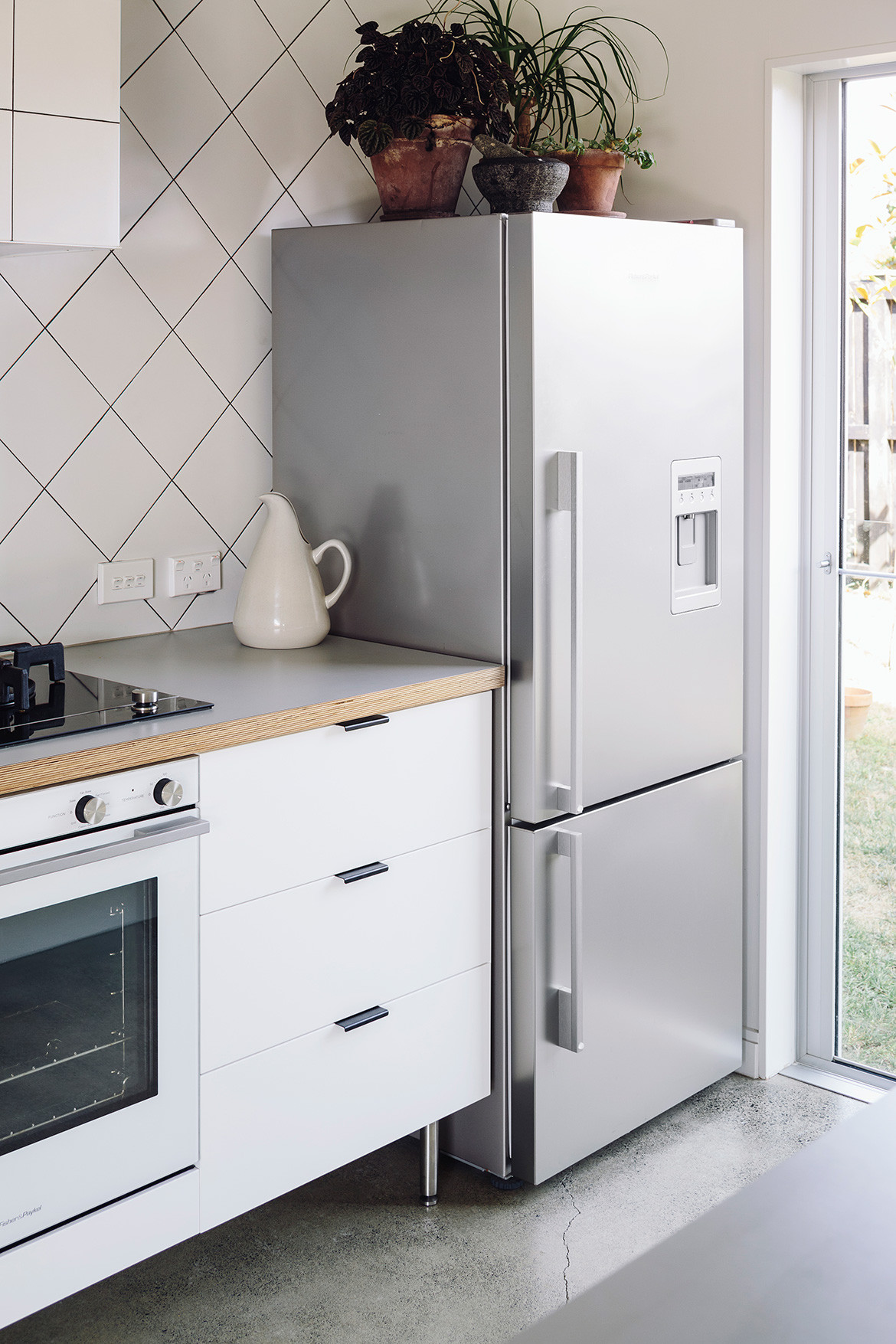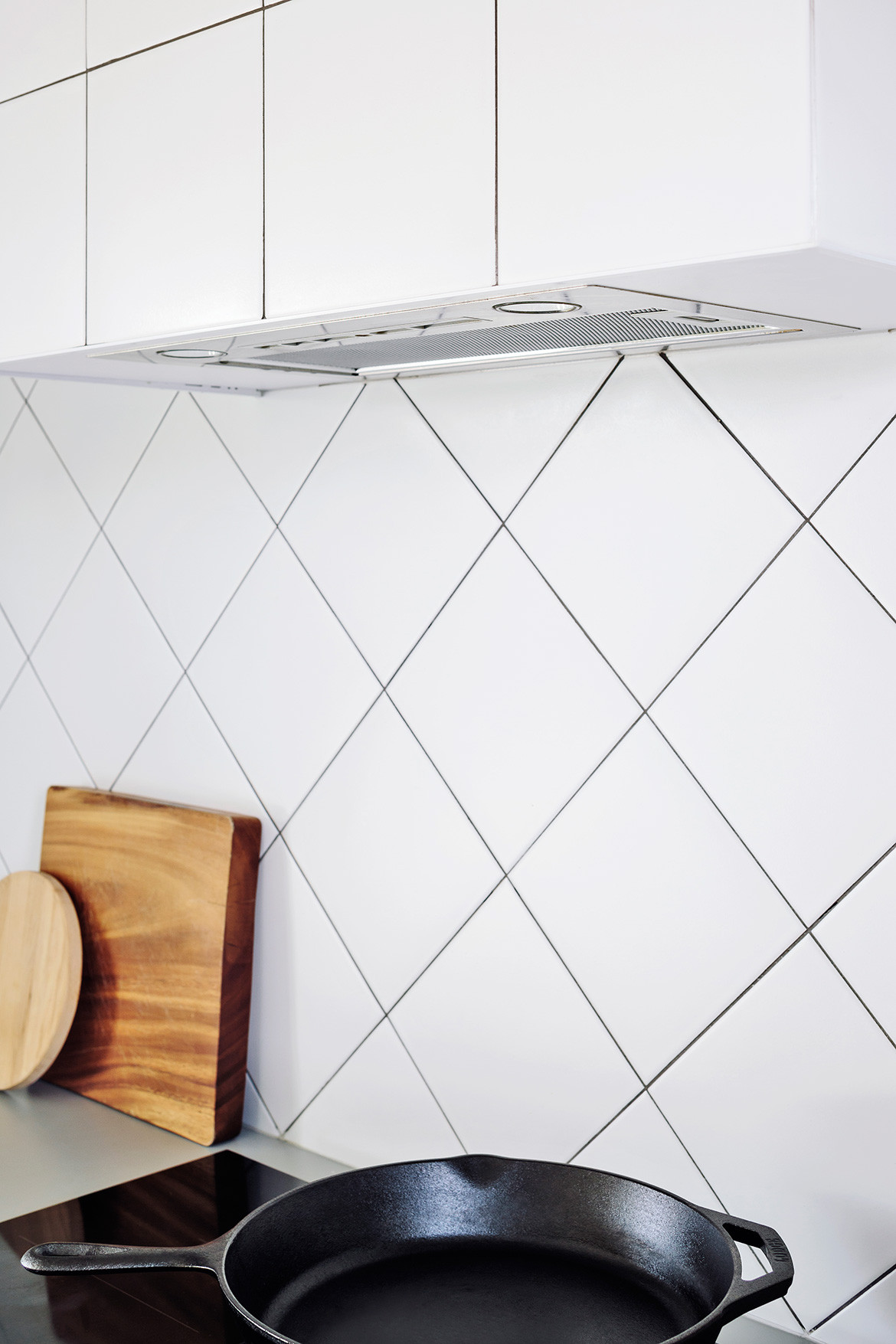 Tags: compact kitchens, Fisher & Paykel, Fisher and Paykel, kitchen design, oven, residence
---