Like so many original single-fronted terraces in the heart of Fitzroy, this one suffered from a lack of natural light and tight special constraints. Add to that a makeshift mezzanine bedroom and it was definitely time for an update. The brief called for a functional two-bedroom home on a modest budget and Whiting Architects has delivered the goods, all within a contemporary design that retains the charm of a humble brick floored workers cottage. Yet the project was not without its challenges, including heritage restrictions requiring the rear addition be hidden from the street and a large bluestone church behind the property that visually dominates the site.
From the ground floor there is no hint of the new first level, which was created by extending and connecting the existing mezzanine to the addition, allowing for a bathroom, second bedroom/study and the stairwell. "Space was a premium and needed to be used wisely," says the practice's Melbourne-based Director Steven Whiting. "So we re-positioned the stair from the middle of the living areas to free up more room and located it adjacent the kitchen, treating it as an external element."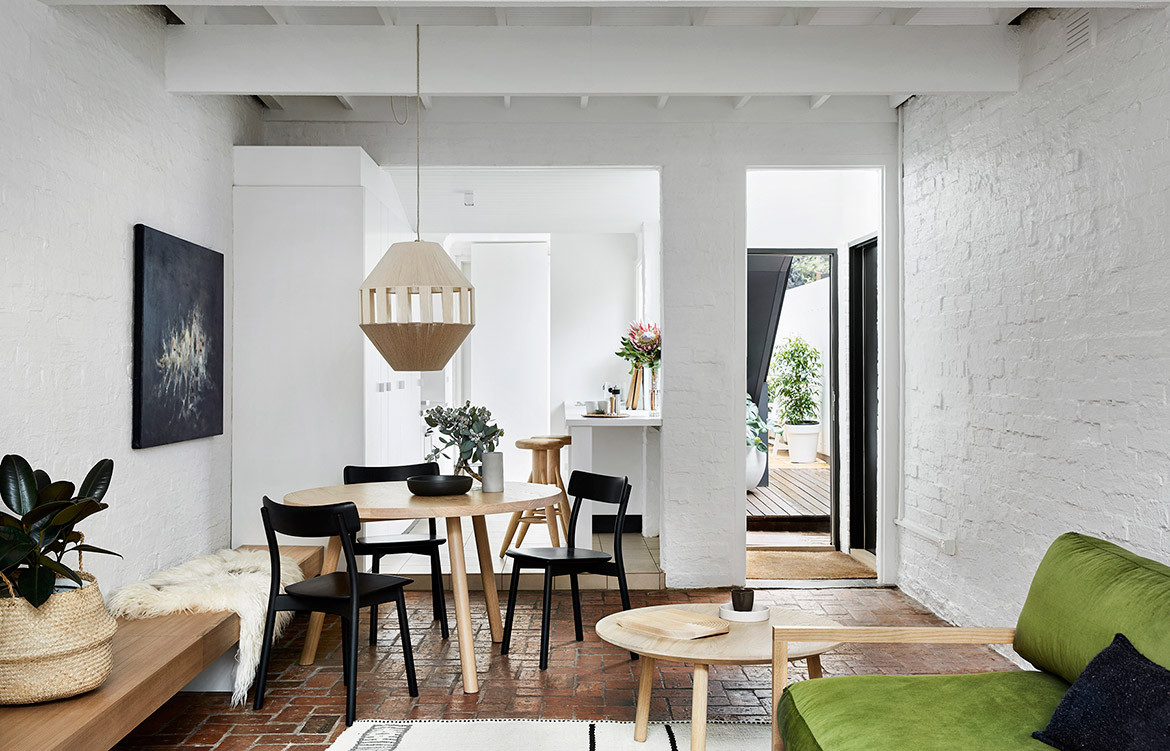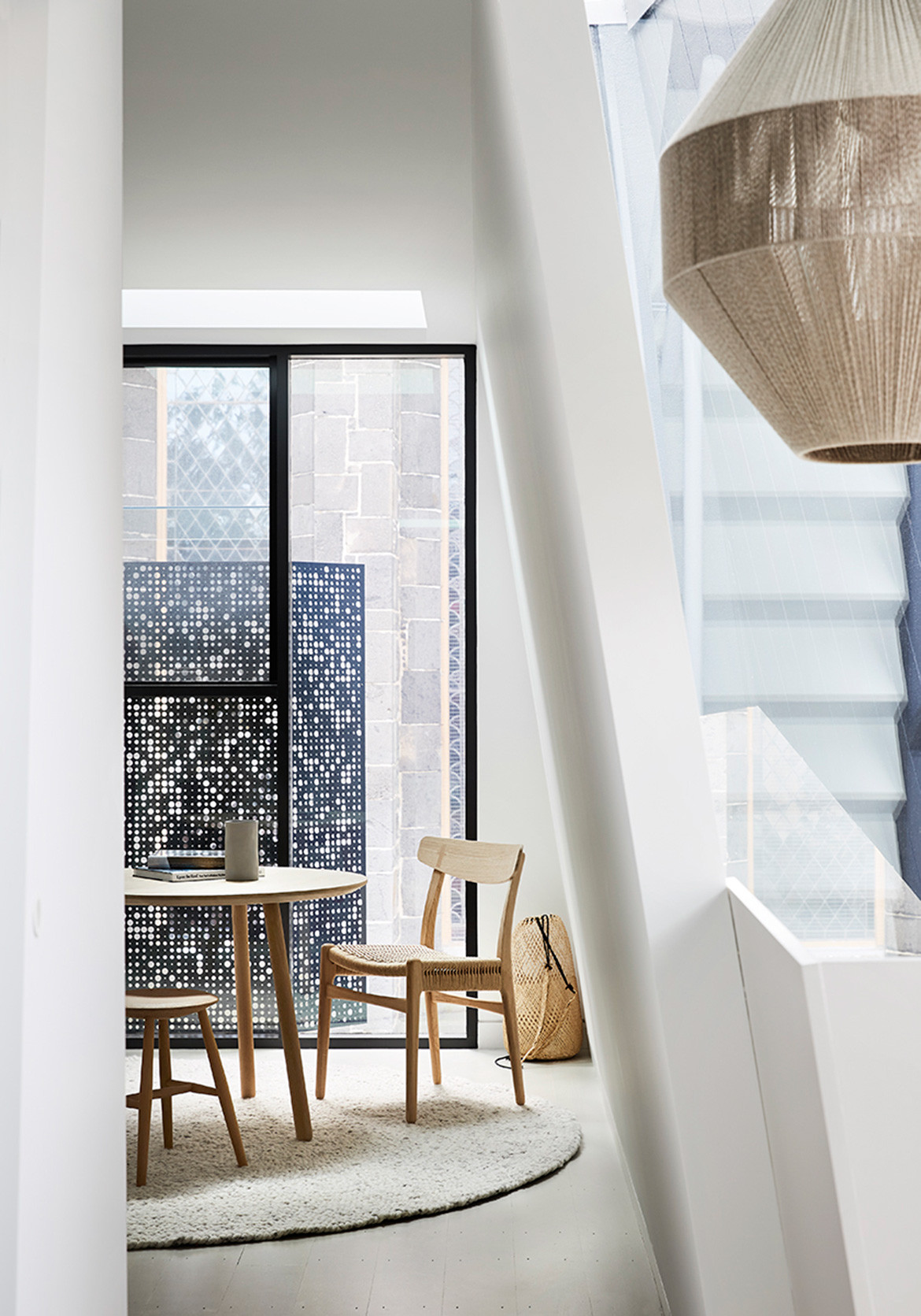 The stairwell is particularly bright and airy and the perforated metal privacy screen adds a sense of wonder and curiosity as dappled light dances across the interior's white surfaces. It's a clever way to introduce a decorative feature into the addition, which is otherwise characterised by clean lines and sharp angles.
These take their cue from the church's spire, perfectly framed by the rear bedroom's rectangular skylight. Other windows frame the church's stained glass windows, while the home's east elevation pays the most compelling homage to its holy neighbour. As Steven explains, "We folded its form to appear like angel wings protecting the building and this works to clearly articulate the elevation, breaking down the addition's bulk without compromising privacy and light quality."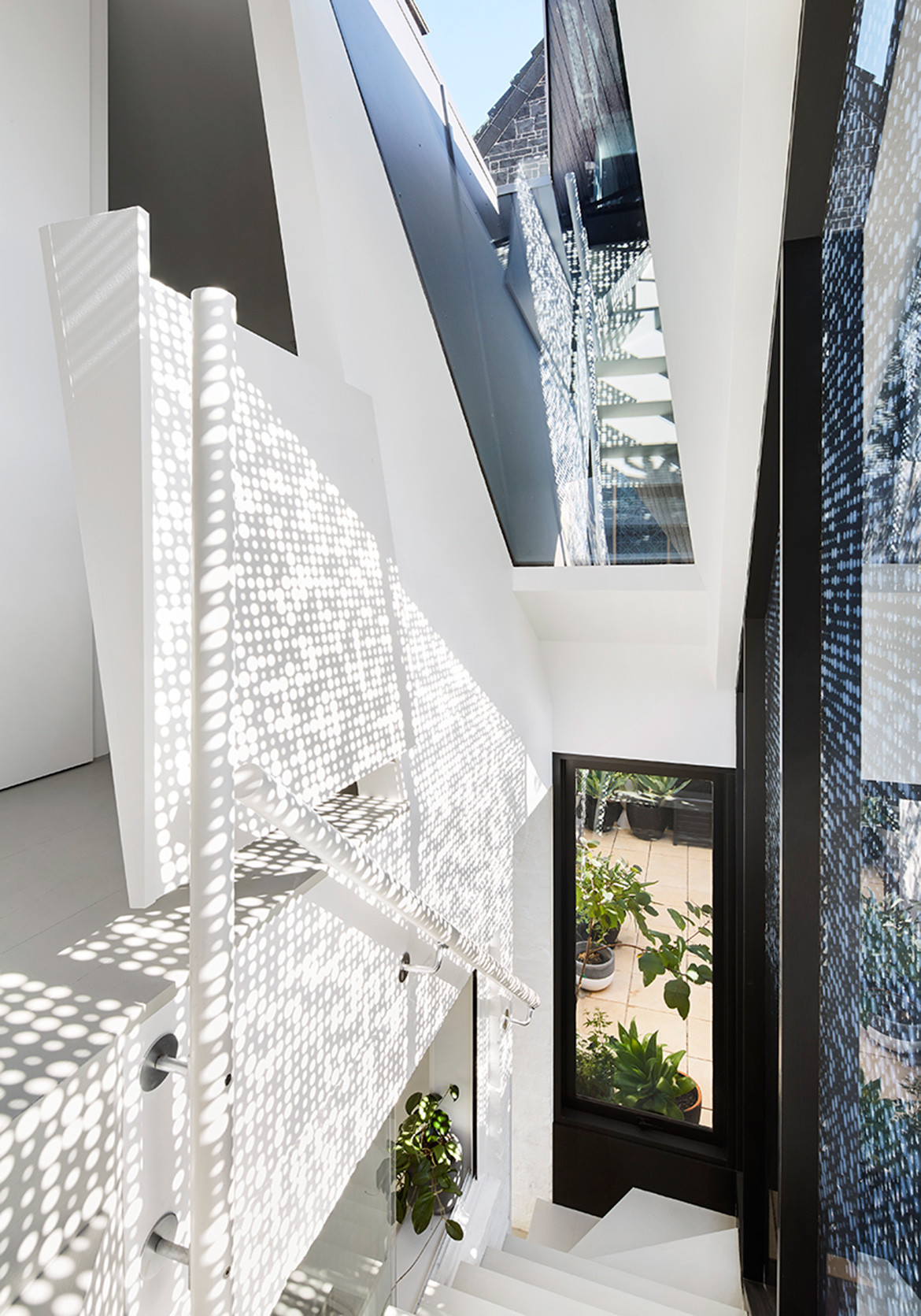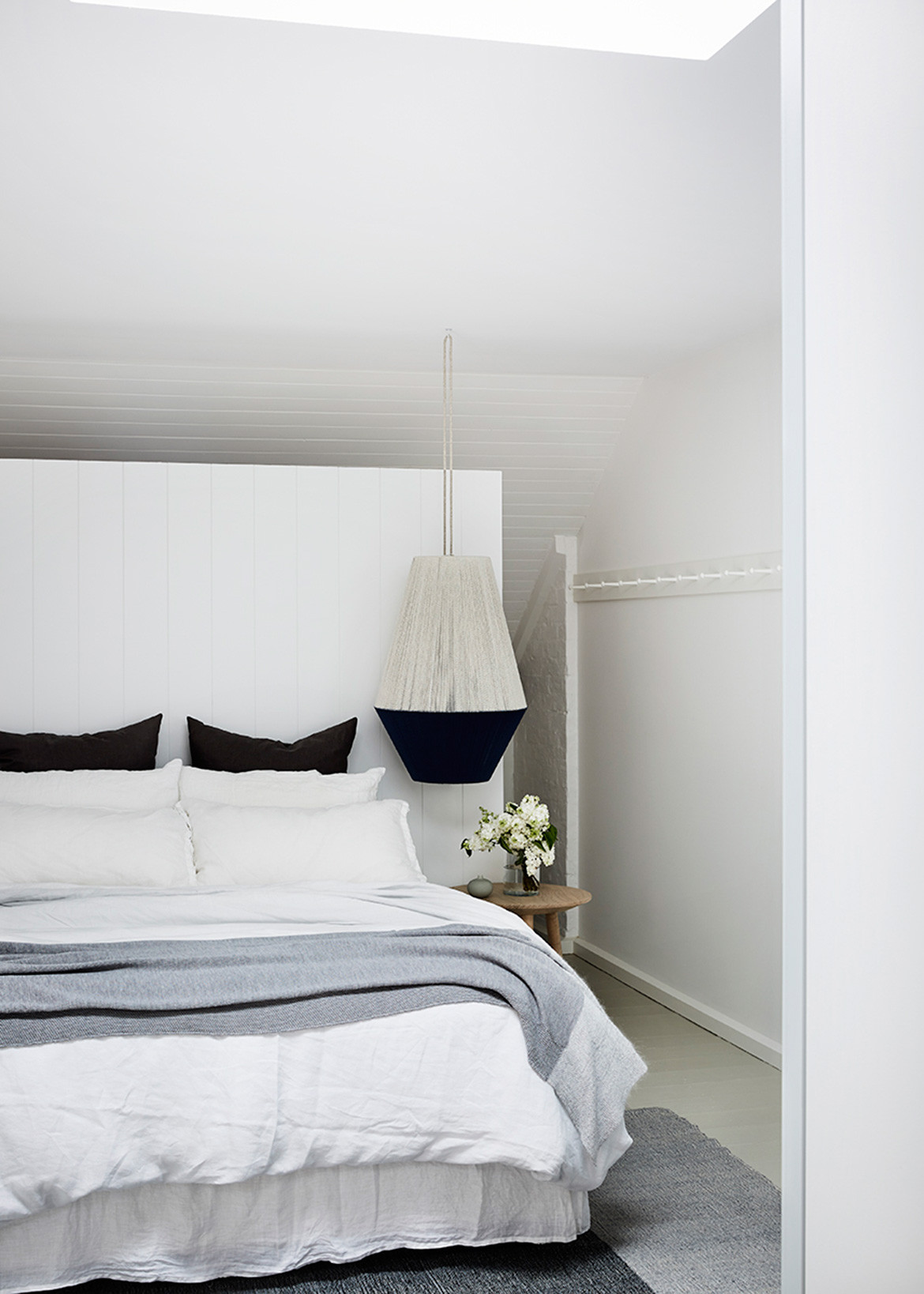 It's one of the project's most unexpected moments, along with a kitchen 'cupboard' that allows access to the stair and second level and an internal kitchen window that actually looks directly onto the stair. This is a stylish abode that's equal parts cosy and hard edge, successfully reconciling old and new in an appealing and highly liveable design.
Whiting Architects
whitingarchitects.com
Photography by Tess Kelly
Dissection Information
Tambootie dining table by Agostino and Brown
Chiaro dining chairs by Leon Ransmeier for Mattiazzi from District Furniture
CH24 chair by Hans J. Wegner from Cult Design
Dreamweaver pendant lights by Pop and Scott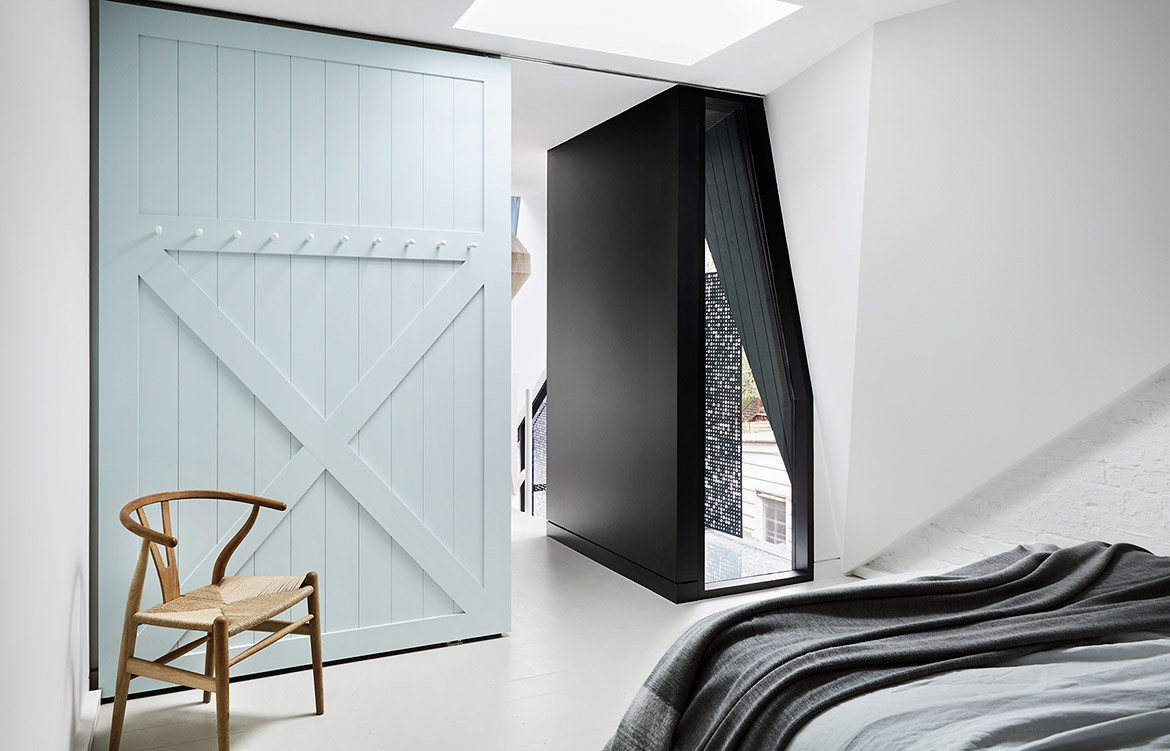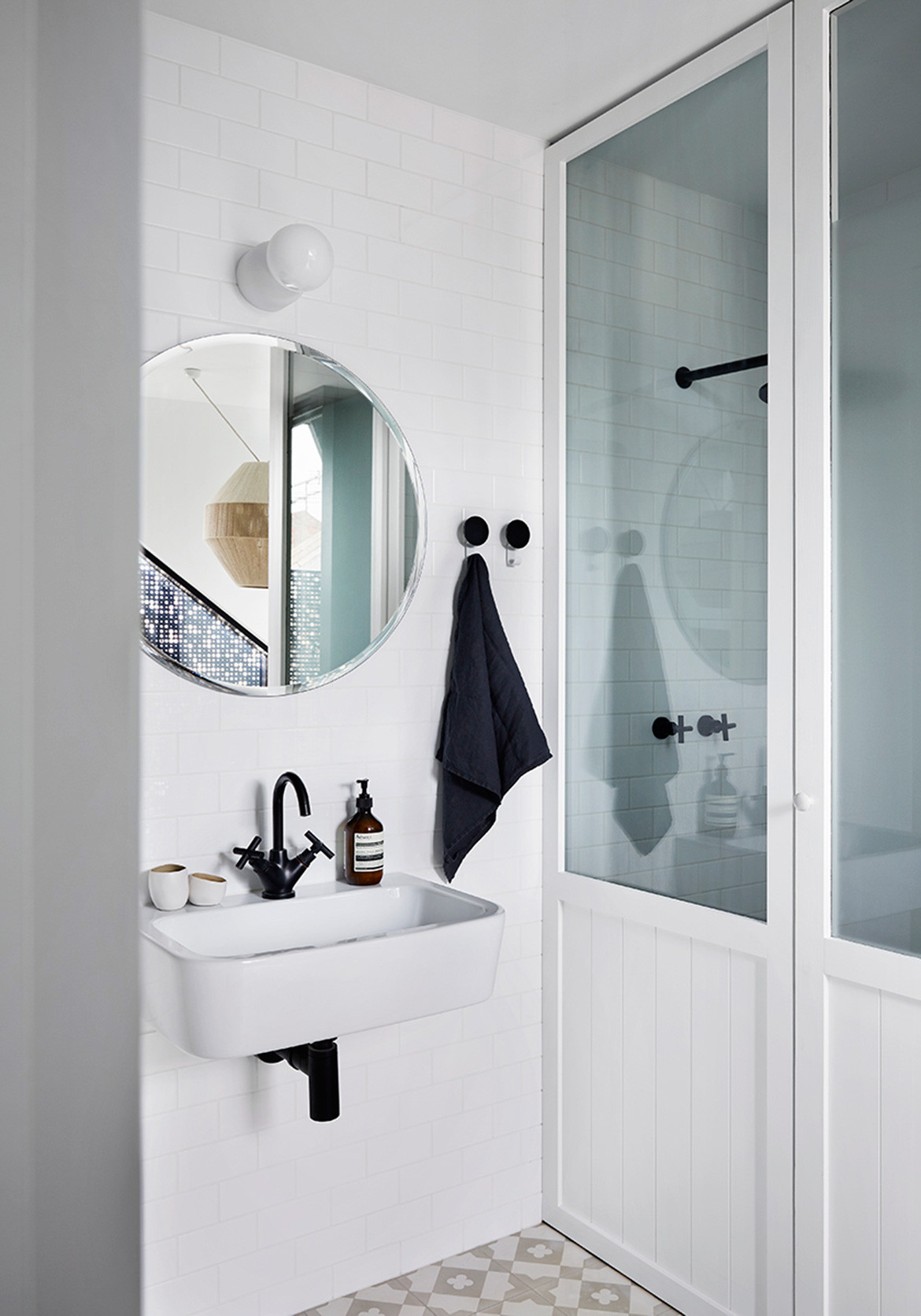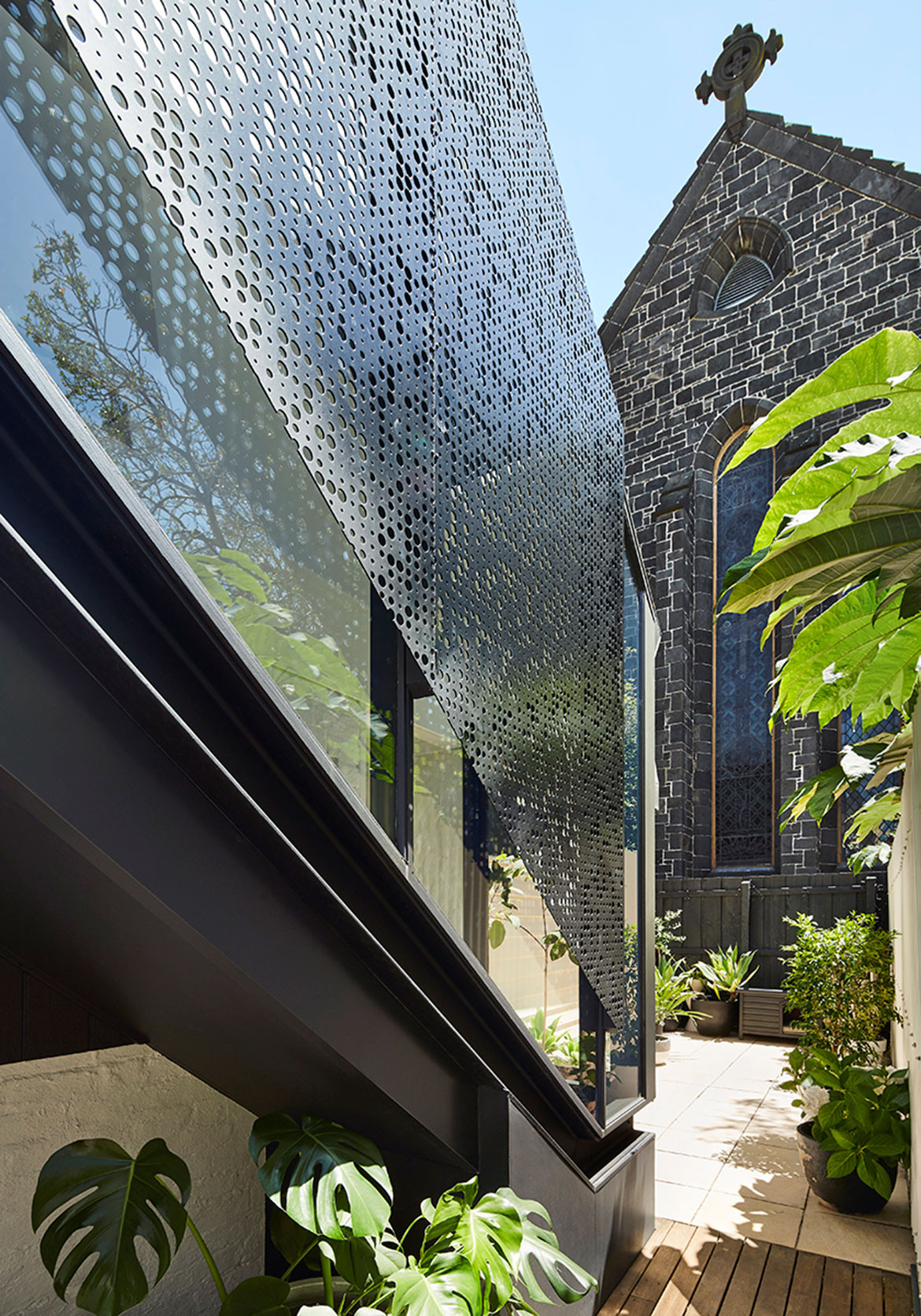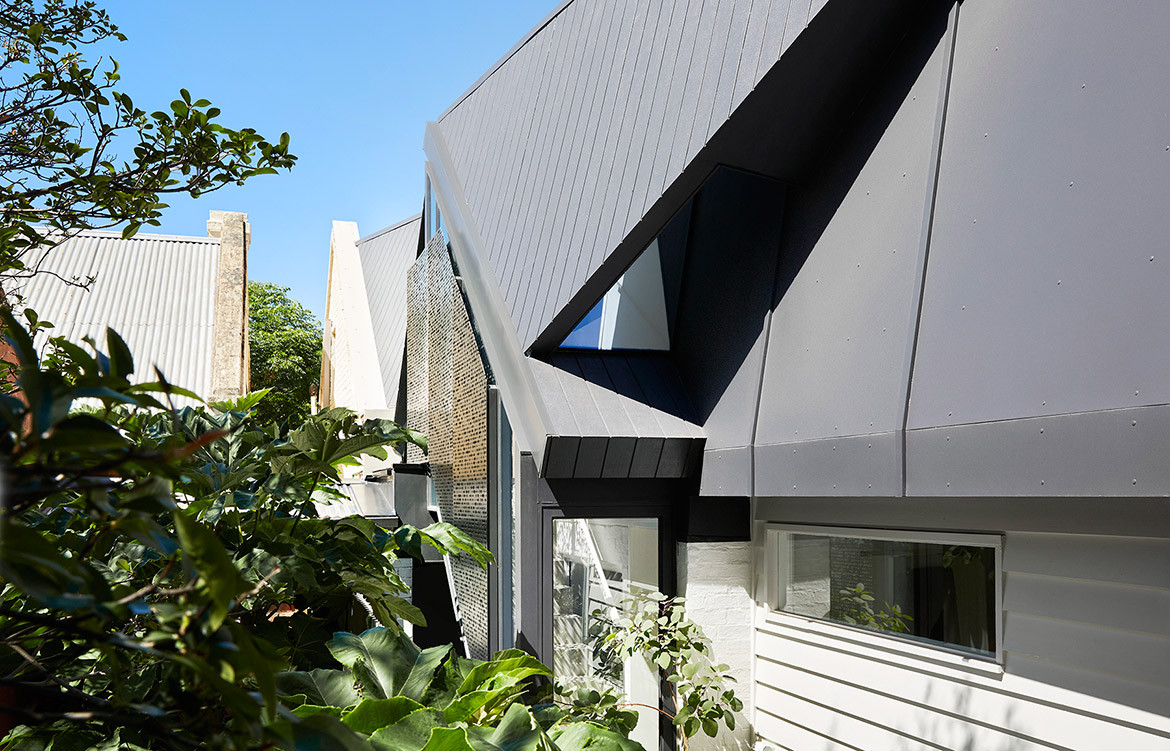 We think you might also like Church Conversion by Kister Architects
Tags: addition, Agostino and Brown, CH24 chair, Cult Design, District Furniture, Fitzroy, Hans J. Wgner, heritage, leanne amodeo, Leon Ransmeier, Mattiazzi, Pop and Scott, renovation, Tess Kelly, Whiting Architects
---