It can sometimes take just one room to change the experience of a house. For this 1890s Paddington terrace, a 20-square-metre rear addition with smart space planning and clever joinery has made life easier and more organised for a family of four. "All the daily clutter can now be concealed behind doors, so the house always feels well-ordered, allowing us to appreciate the design," says homeowner and interior designer Victoria D'Alisa, co-director of Porebski Architects.
This is Victoria's second renovation to the Paddington terrace, in Sydney's east. When Victoria and her family moved in, she converted upstairs into three bedrooms with a new bathroom and attic and restored the façade. Seven years on, the second renovation concentrated on transforming the dark, narrow rooms at the rear of the house into a light, open and contemporary space.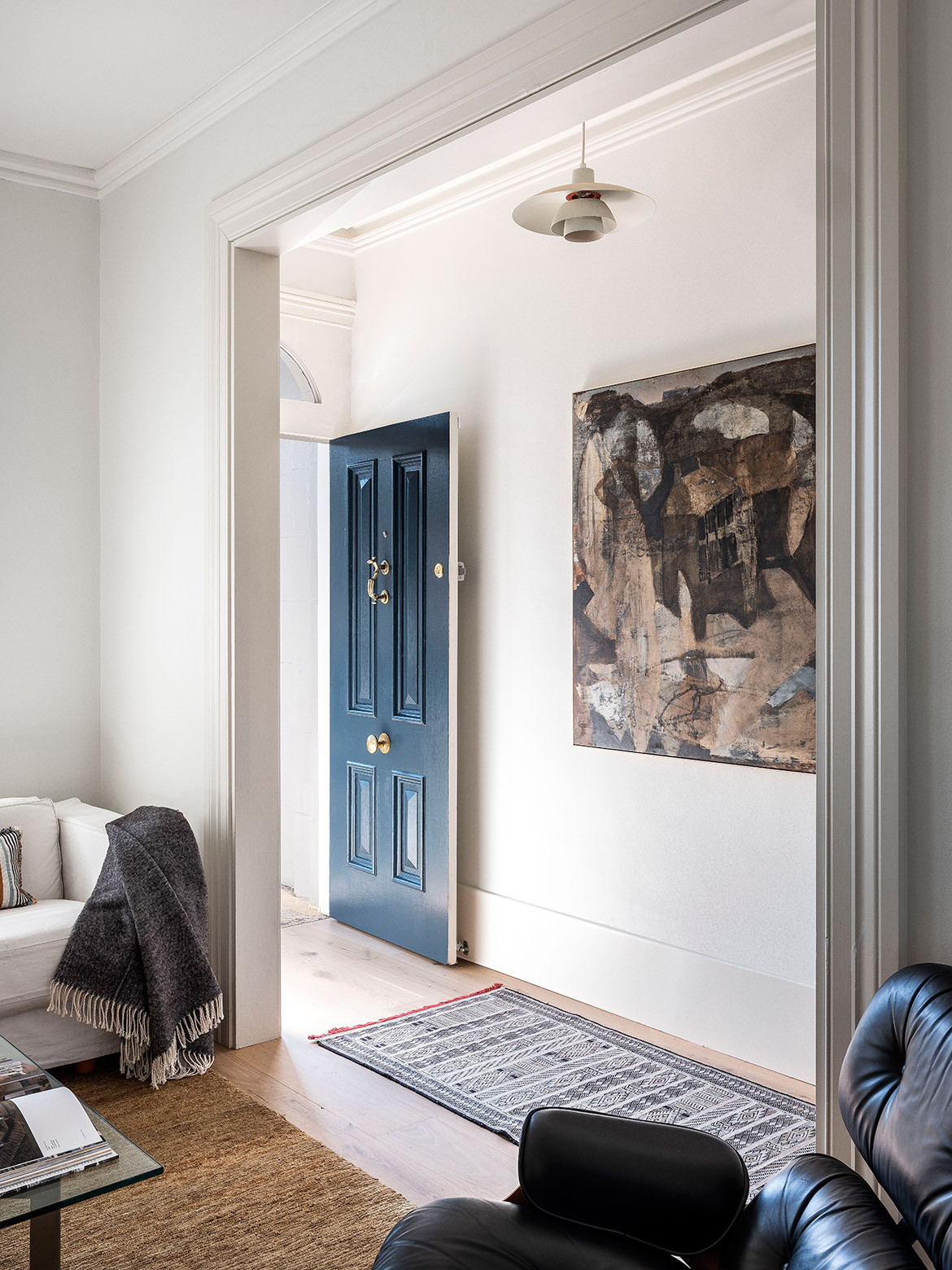 "The original ground-floor layout was typically L-shaped and awkward at the rear with steps at the side of the house leading up to a courtyard," Victoria describes. "We wanted to provide all the essential amenities of a kitchen, laundry and powder room in the rear extension, achieving it with cleverly designed joinery and maximising the relationship to outdoors."
At 20 square metres and 4.2-metres wide, the addition required precise planning to ensure all space within the Paddington terrace was used and functional. The kitchen is along one wall, with an island in the middle that provides casual seating. Joinery along the opposite wall conceals the laundry and powder room and culminates in a seating nook with under-bench storage at the end of the room. This seat is a favourite space in the house, where it has a direct connection to the raised courtyard. "The difference in levels provides an intimate perspective of the courtyard with our magnolia tree and Little Ruby hedging, and makes way for a cosy reading corner that we use all the time," Victoria says.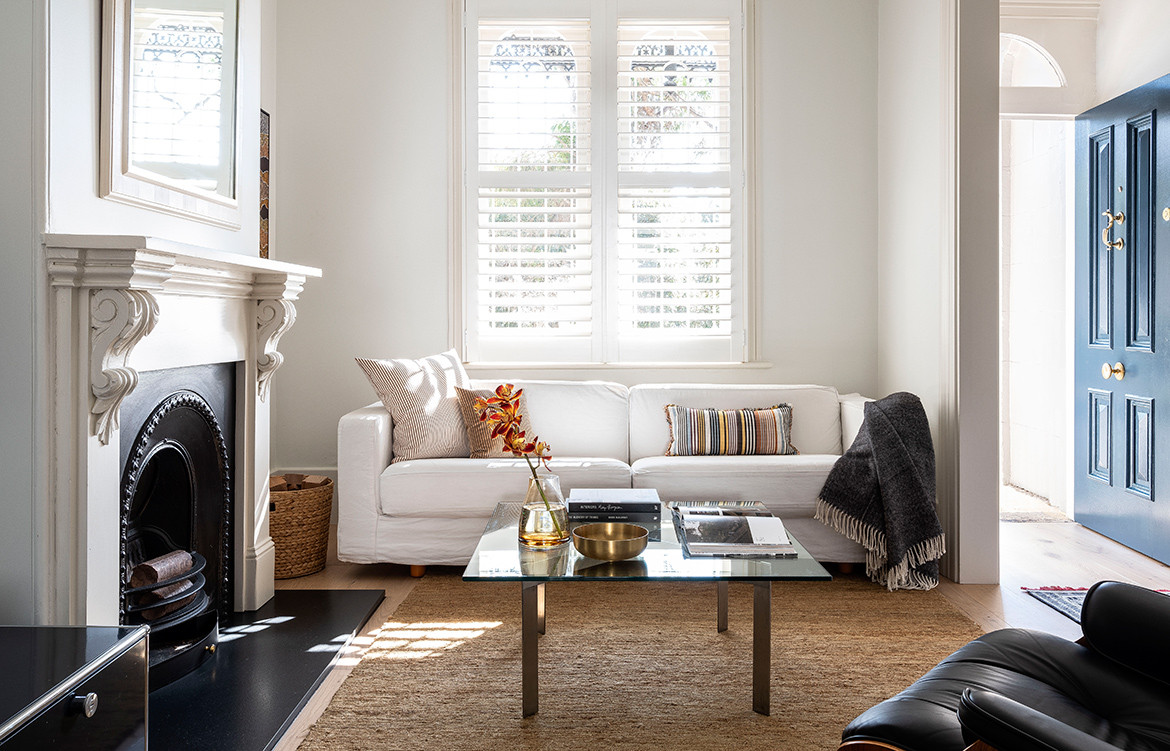 Keeping, rather than levelling, the raised courtyard meant less engineering was required and the magnolia tree could be retained. Large sliding glass doors concealed in the off-white-brick parapet wall maximise the size of the opening, and allow a direct sightline through the house.
The flush panelling on the joinery also allows for a streamlined view, and the pared-back material palette of timber, veneer, marble and white polyurethane is calm and understated, complementing the artworks, furnishings and the heritage of the Victorian terrace.
Porebski Architects
porebskiarchitects.com.au
Photography by Tom Ferguson
Dissection Information
Freado timber floorboards from Tongue n Groove
Evenex 'Clear Oak' timber finish from Elton Group
Savoy Light honed marble from Worldstone
Artek dining table
Eero Saarinen table
Marcel Breuer Cesca chairs
Bertoia Diamond chairs
Elliot Clarke textiles
Spence & Lyda cushions, bed throw and table light
We think you might also like Fitzroy Terrace by Taylor Knights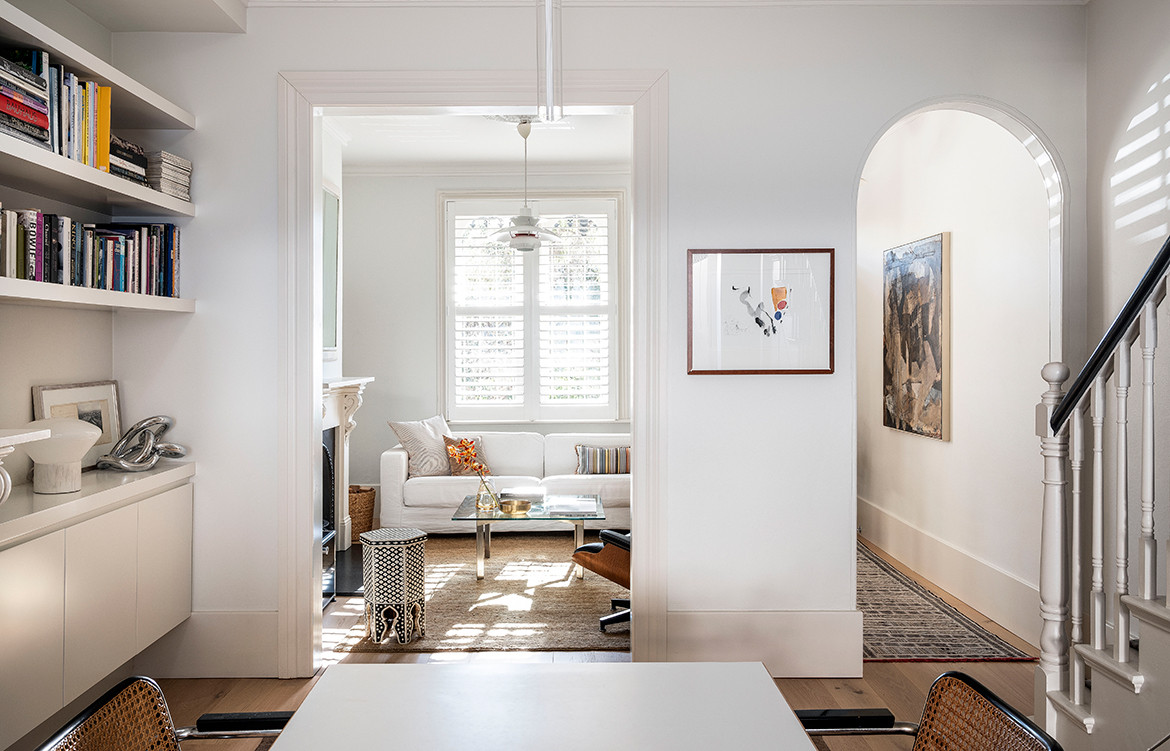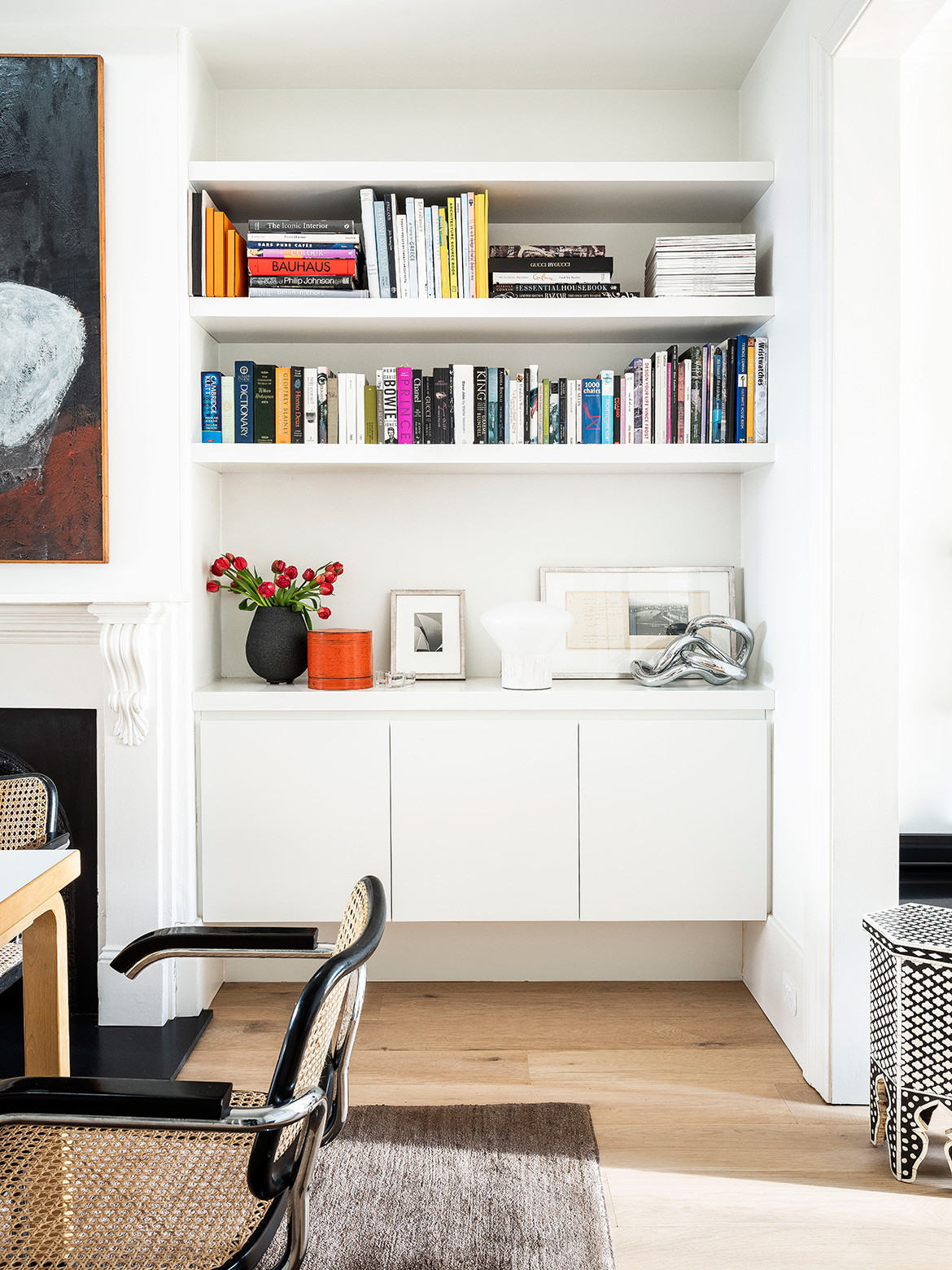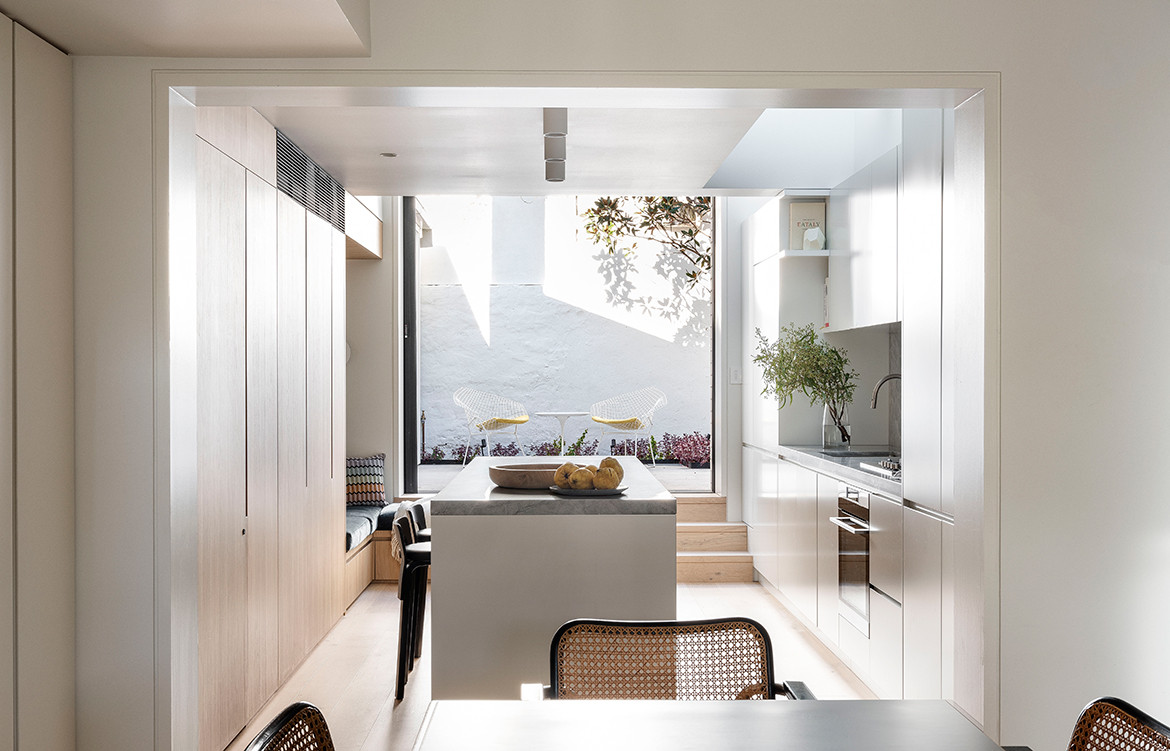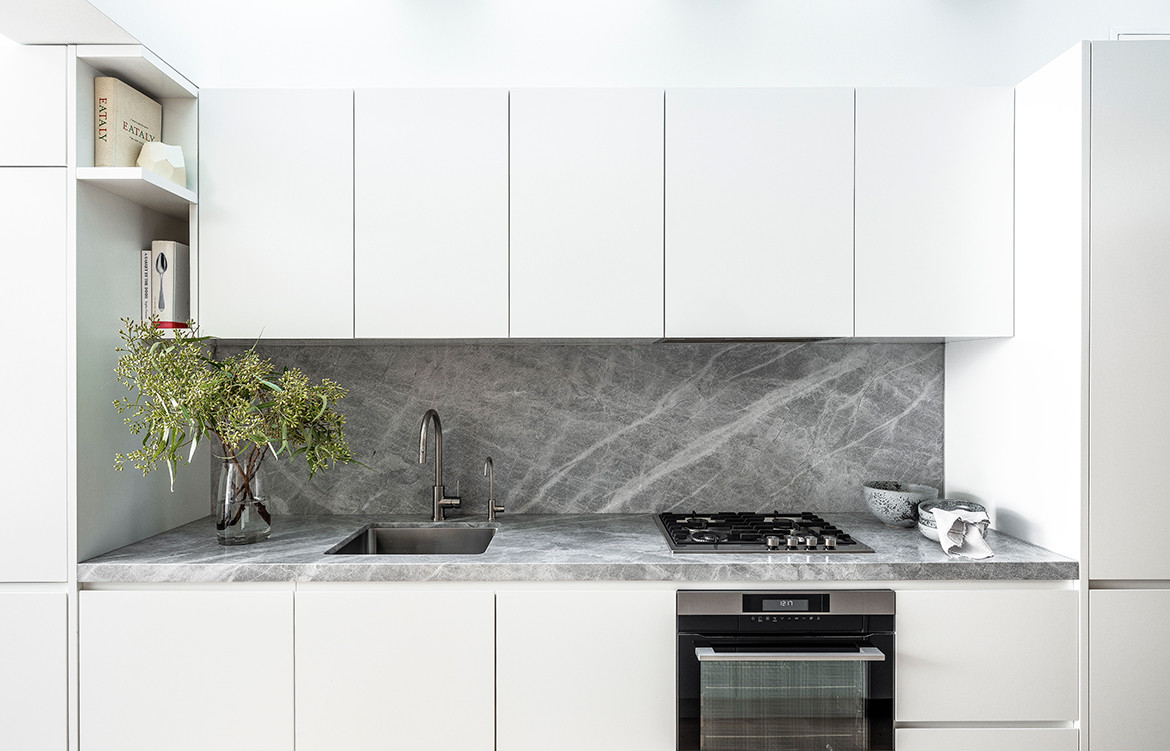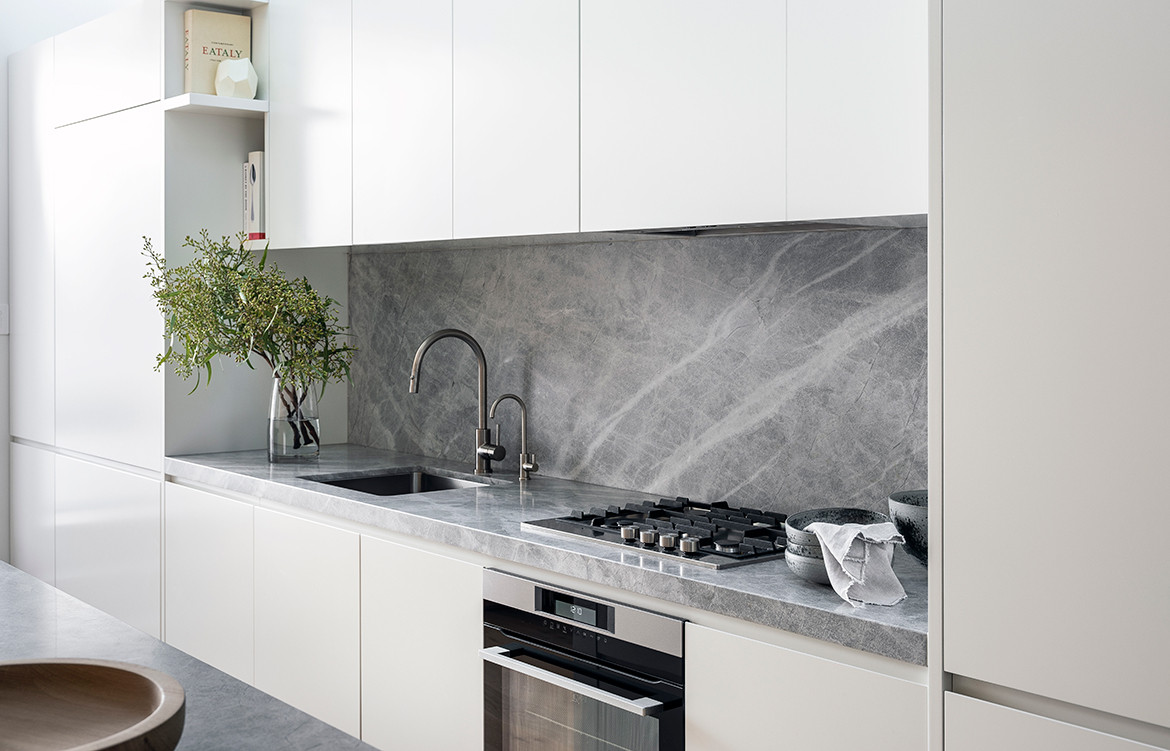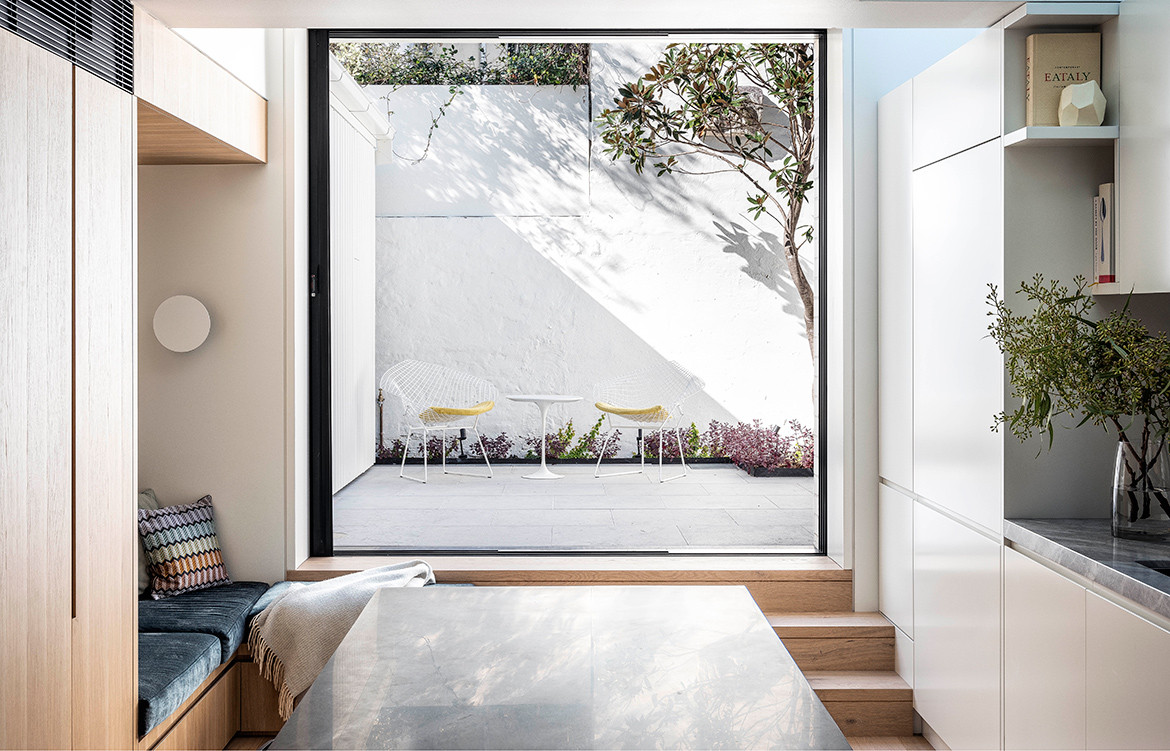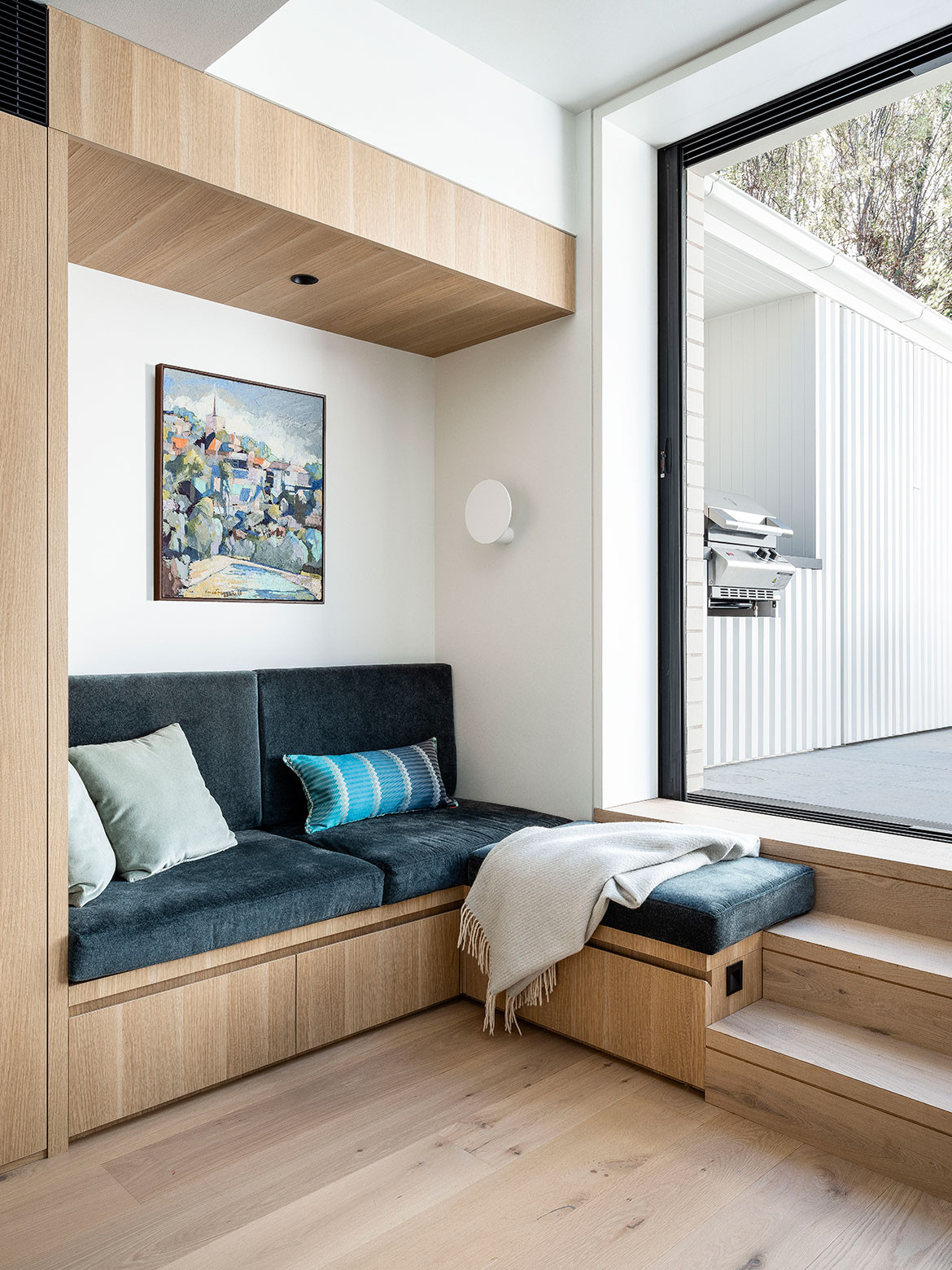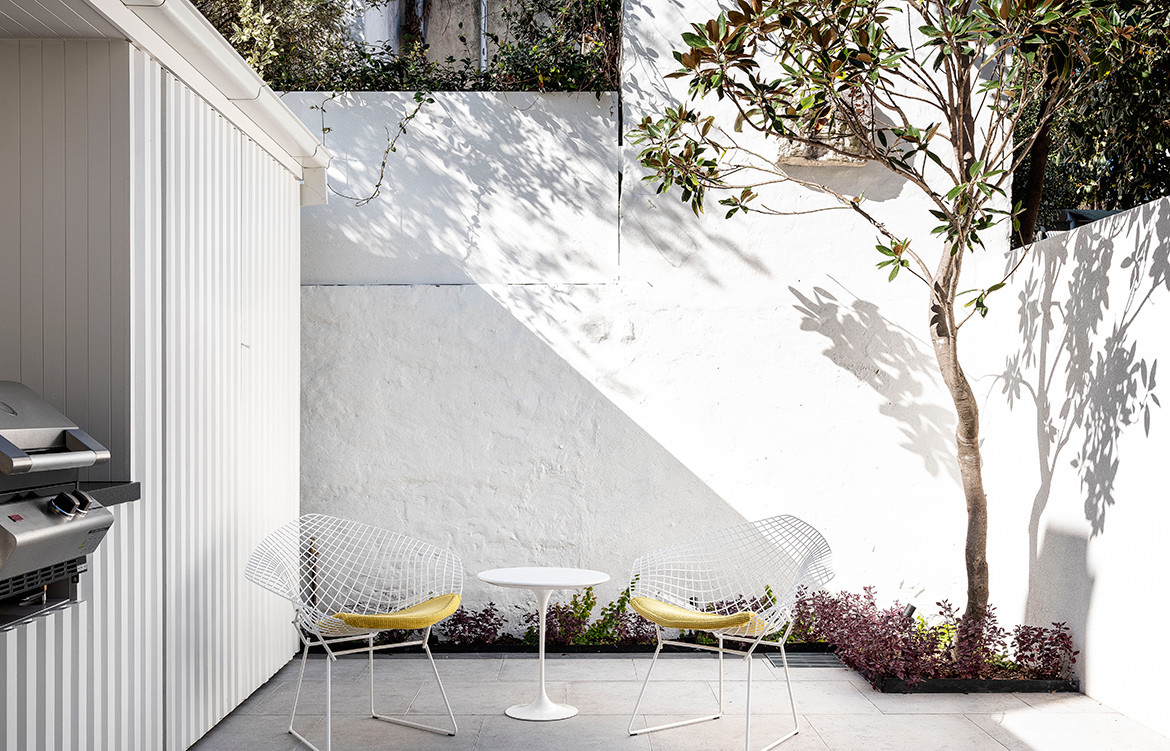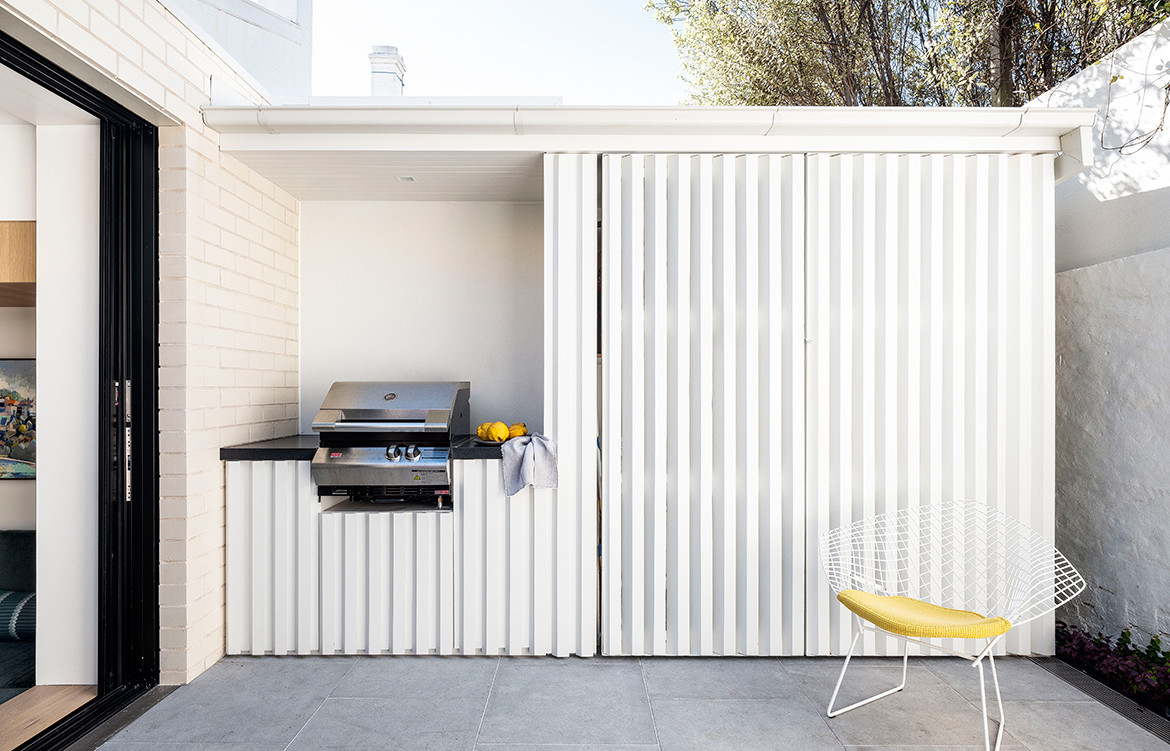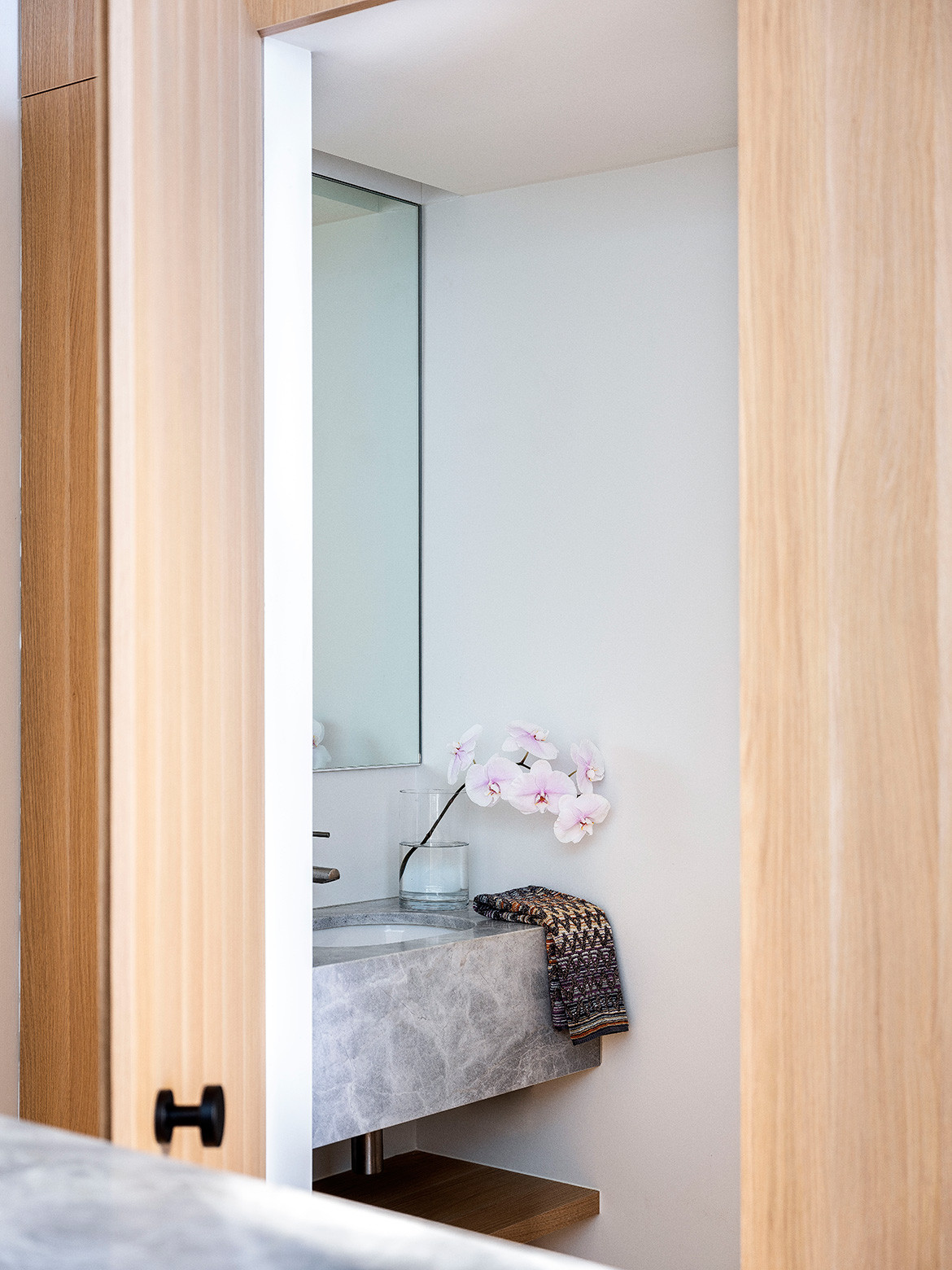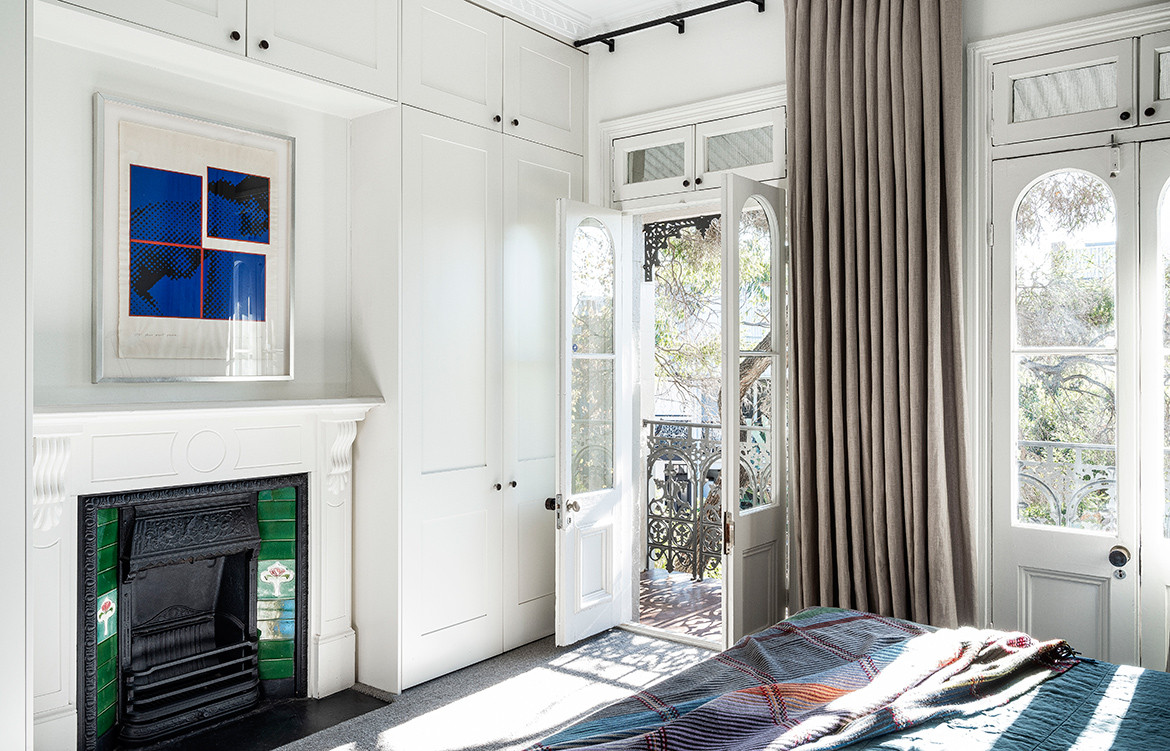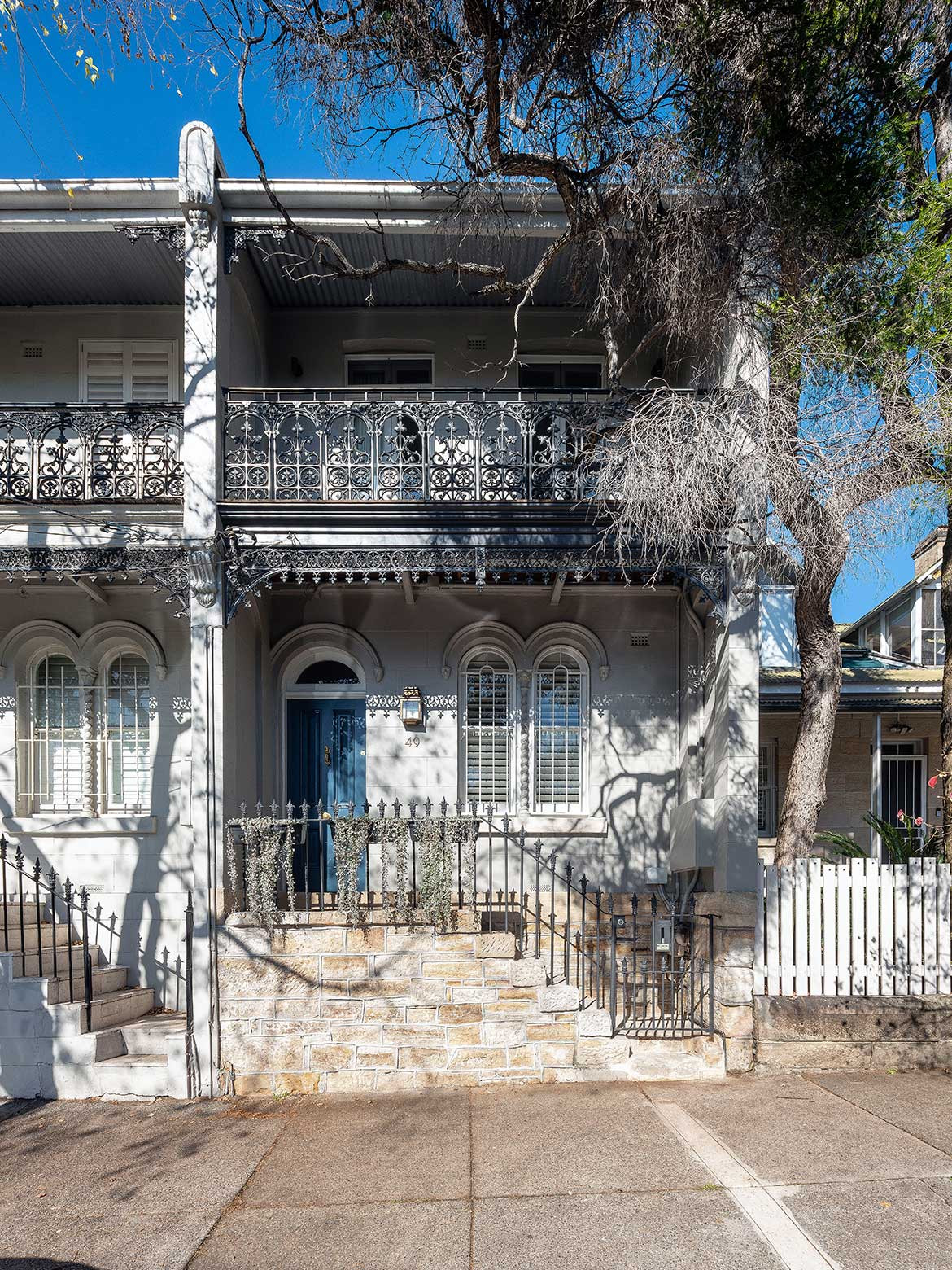 Tags: addition, alteration, Architecture, Artek, design, Elliot Clarke, elton-group, Marcel Breuer, Paddington Terrace, Porebski Architects, rebecca gross, residential, Spence & Lyda, Sydney, tom ferguson, Tongue n Groove, Victoria D'Alisa, Victorian terrace
---