On the top floor of an apartment block on the west side of Beihai in Beijing, Yin's house provides a place of comfort and refuge far from the hustle and bustle of the busy city. Designer Wang Dasquan, senior interior architect and founder of the critically acclaimed design practice TanzoSpace, has created a unique environment for a family that merges traditional detail with contemporary facility and the result is a slice of paradise high in the sky.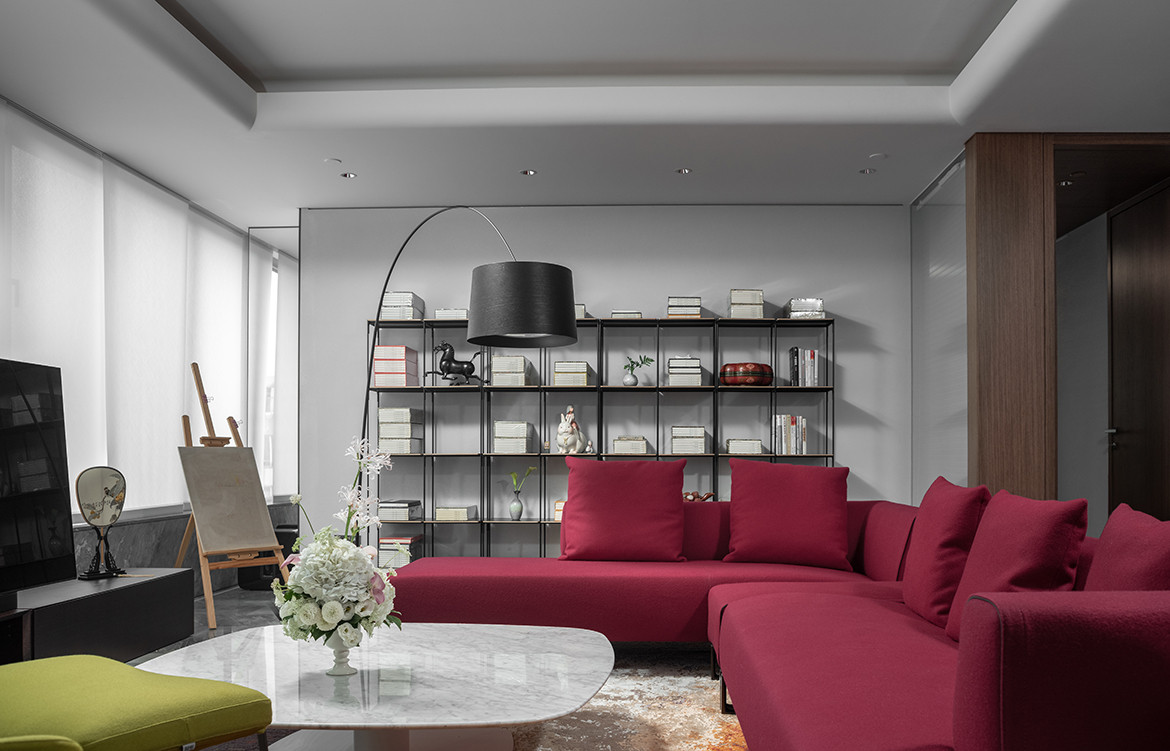 The 300 square metre floor plan contains living and dining areas, bedrooms and bathrooms and a Tatami or tea room. However one of the most striking features of the design is the incorporation of a 100 square metre, Japanese style courtyard that becomes the focal point to life within the apartment. Separated from the courtyard by glazing is the Tatami room, where the family can sip tea while enjoying the tranquility that such a garden affords in this metropolitan milieu.
The entry to the home is through a long corridor with the tea room and courtyard on one side and spectacular views of Beijing city on the other. At the end of the walkway is a Chinese ink painting that heralds the arrival to the public spaces. The living and dining spaces are separate and a kitchen has also been incorporated into this area. The interior is light-filled as all non-structural walls have been removed and this encourages light to reflect with shadow to add depth and definition. The colour palette is subdued, primarily grey interspersed with warm timber hues, but colour pops of yellow and magenta have been added through furniture pieces such as the B&B sofas.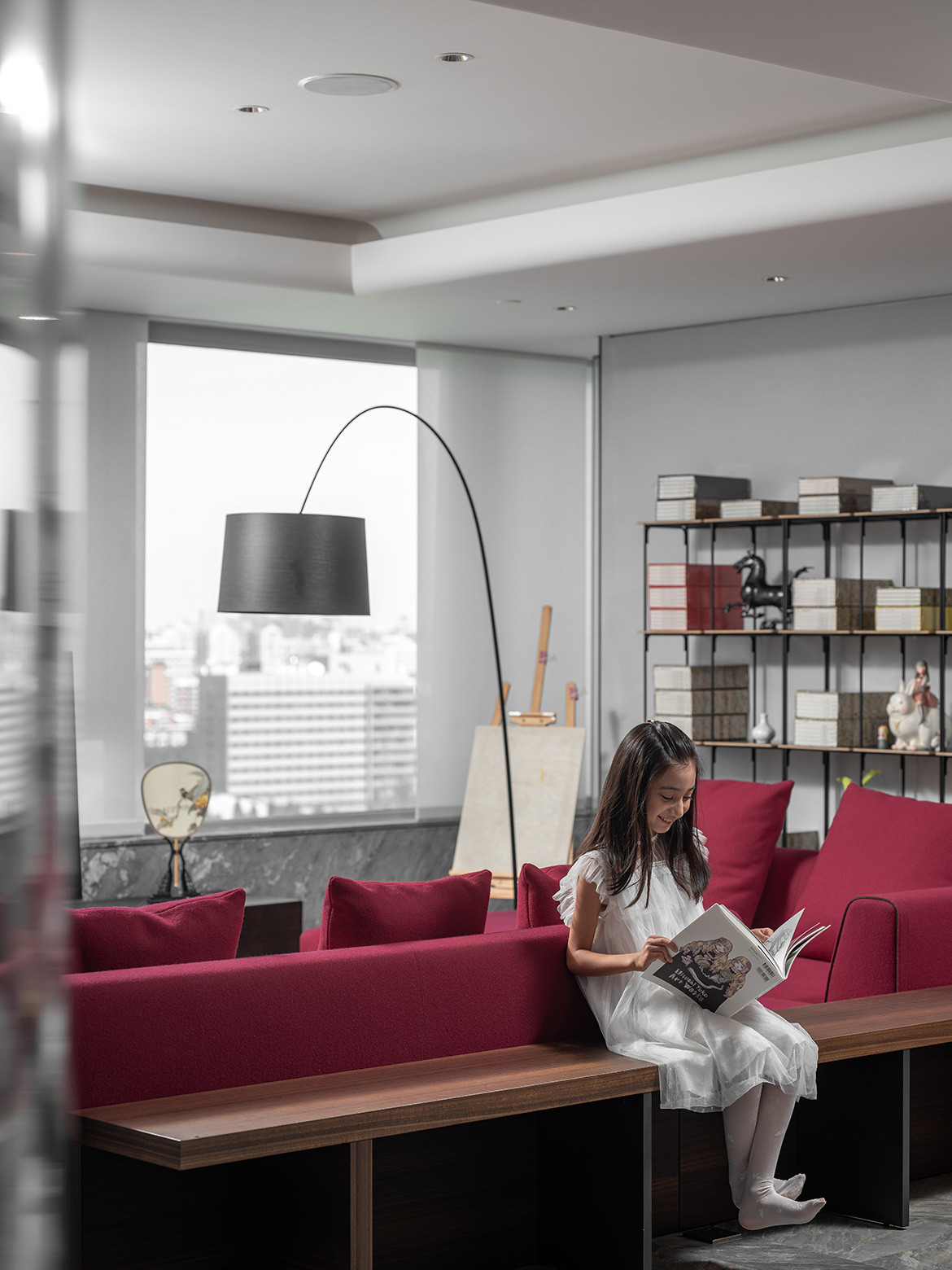 Yin's house is an unexpected jewel in such a city as Beijing and offers pared back elegance, peace and respite but also functionality and form. Dasquan has designed a home that incorporated the best elements of design from both east and west and the result is a place of quiet and unexpected beauty.
TanzoSpace
tanzospace.com
Photography by Shi Yunfeng
We think you might also like Stiletto House by EHKA Studio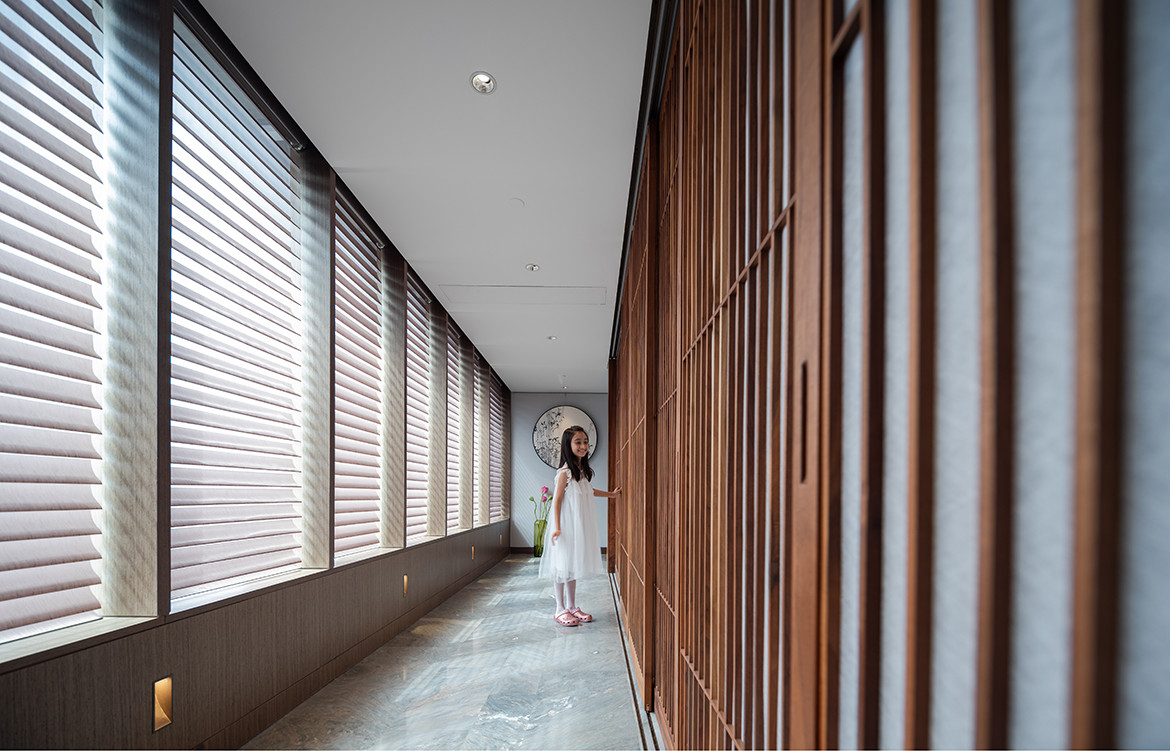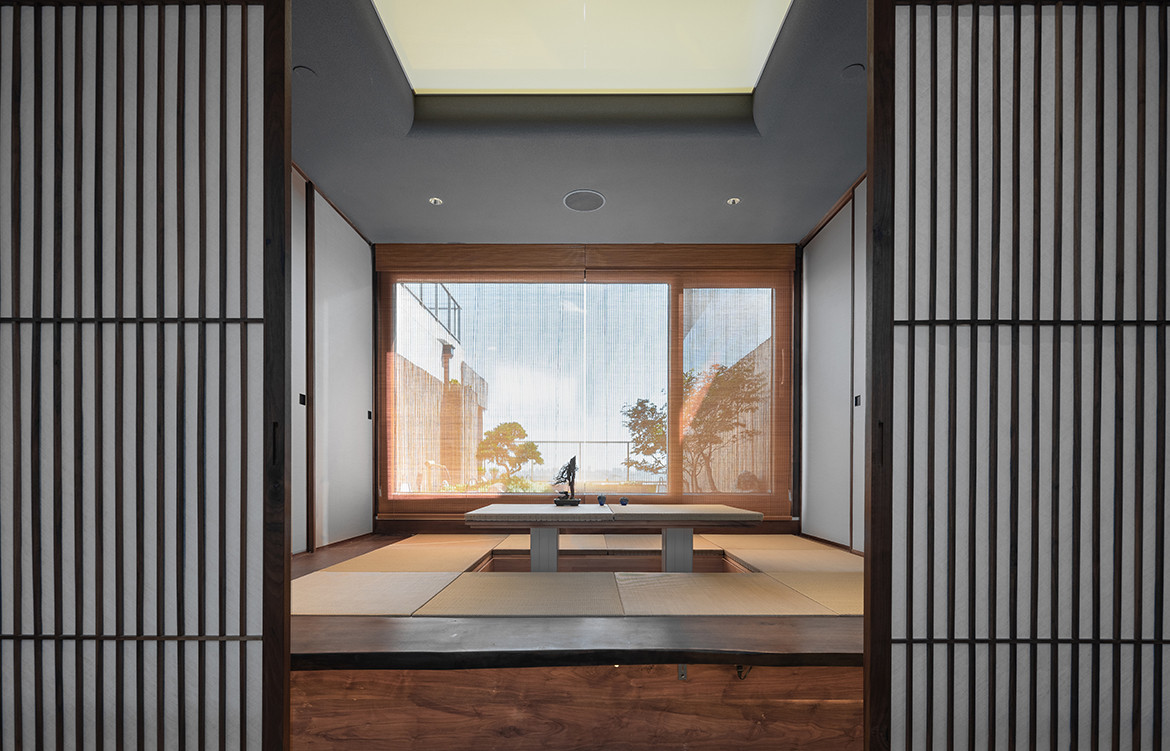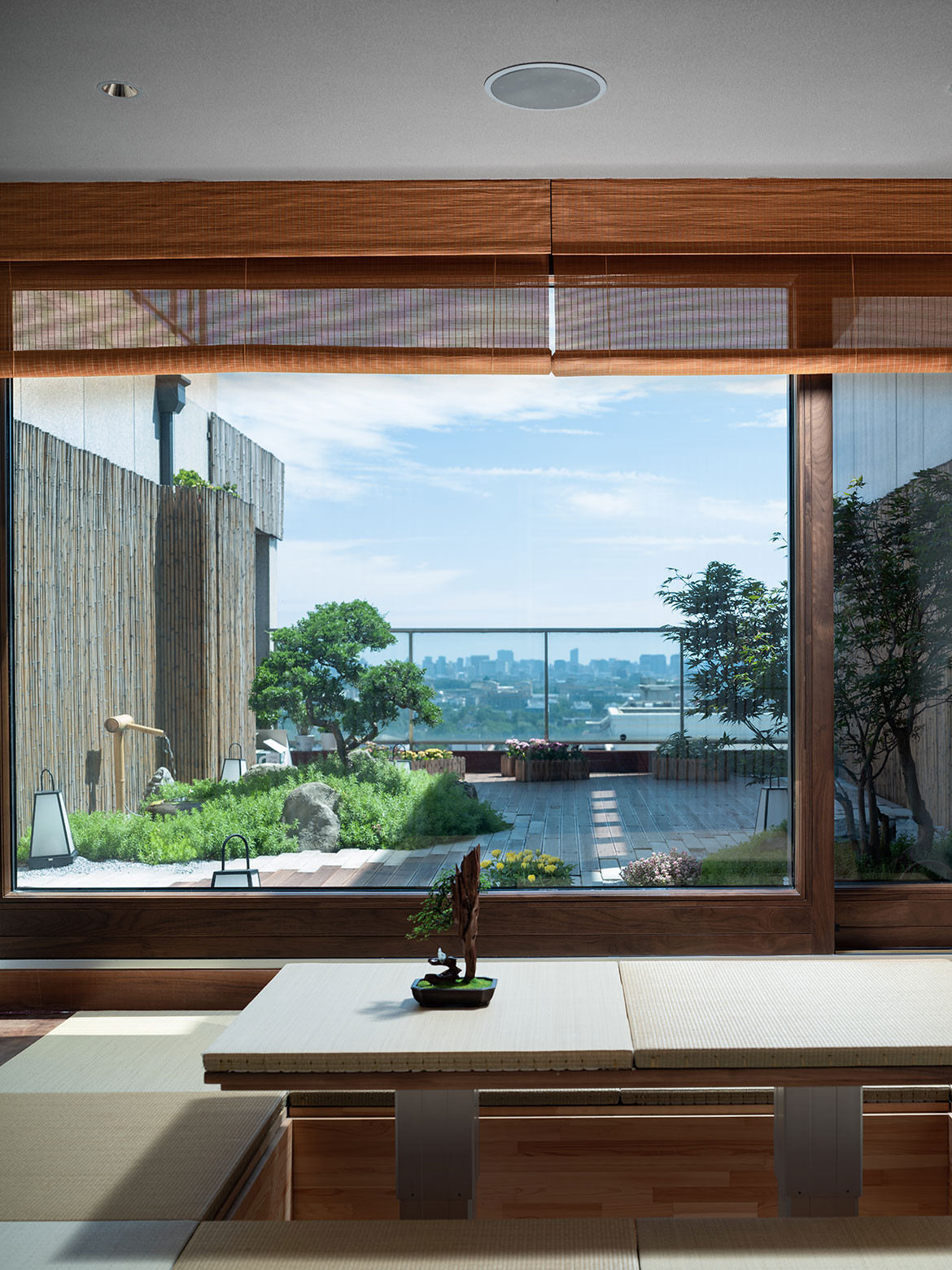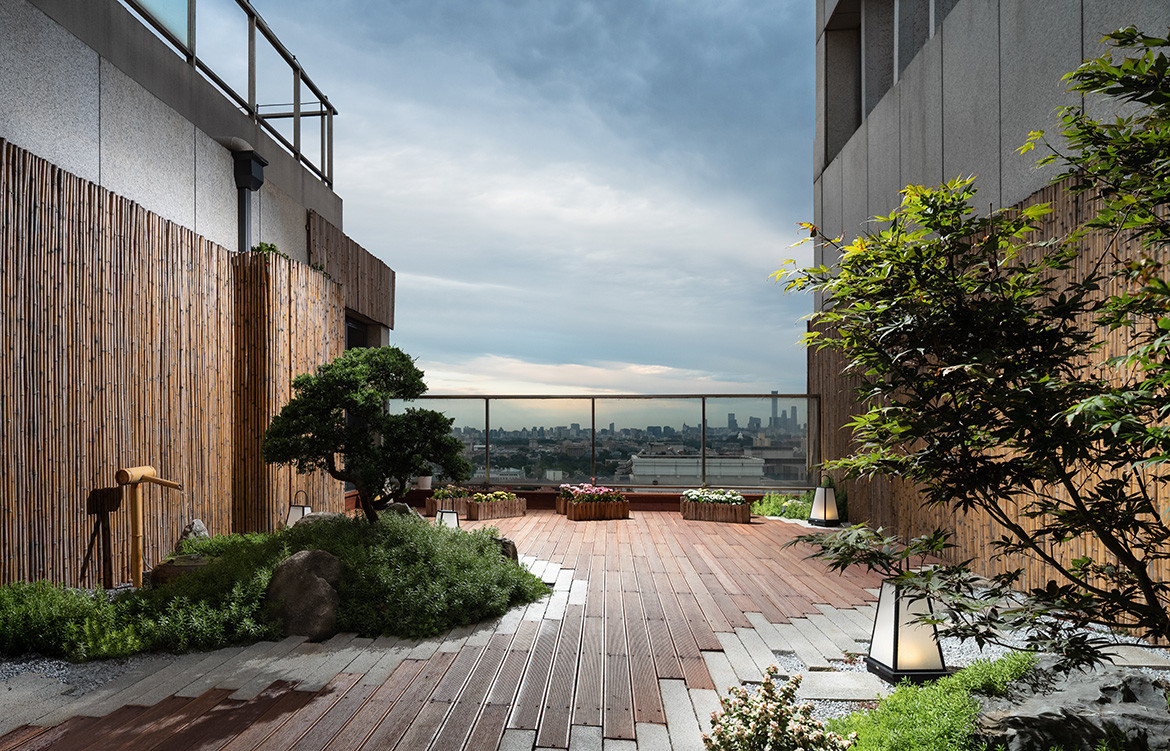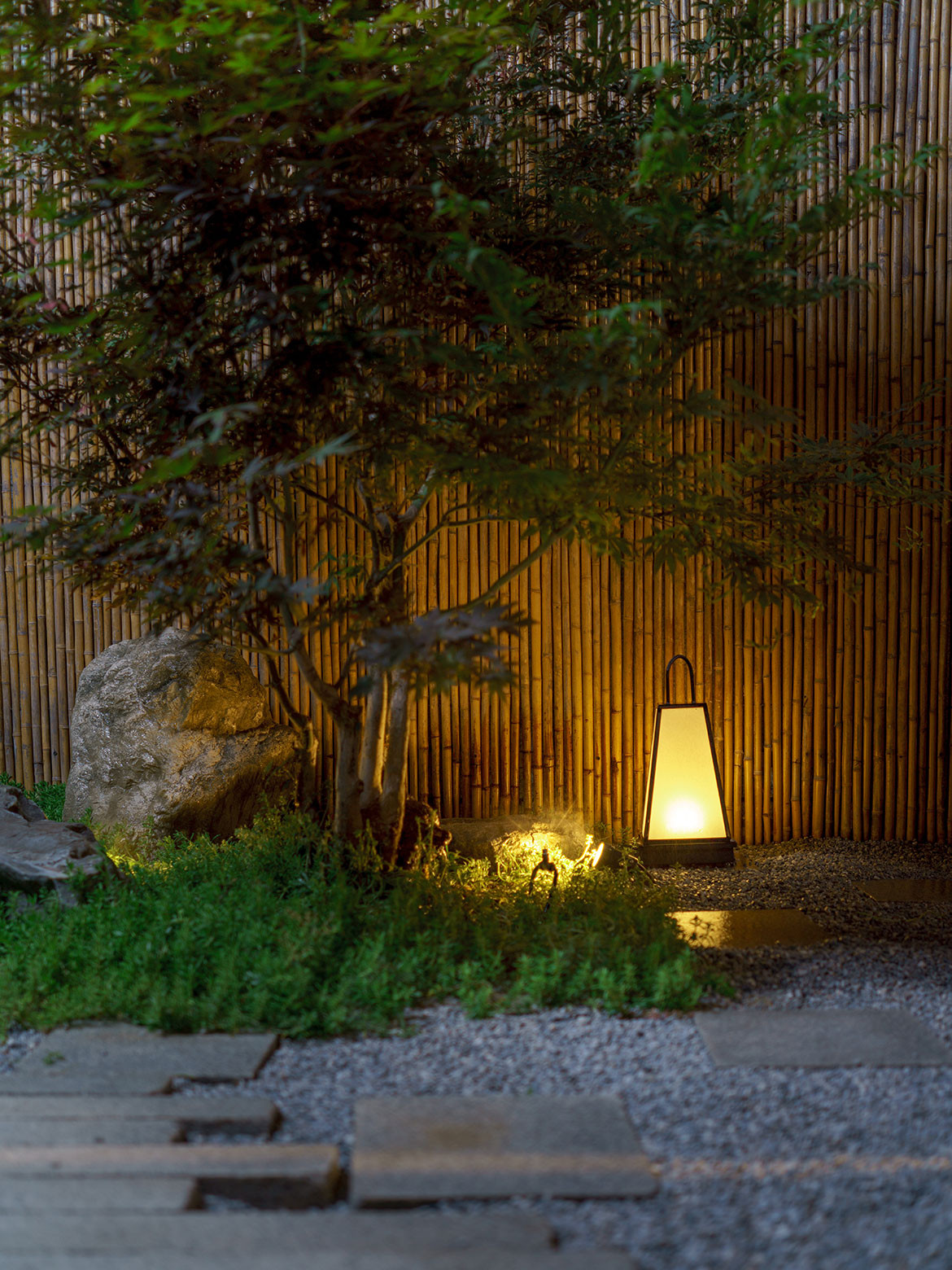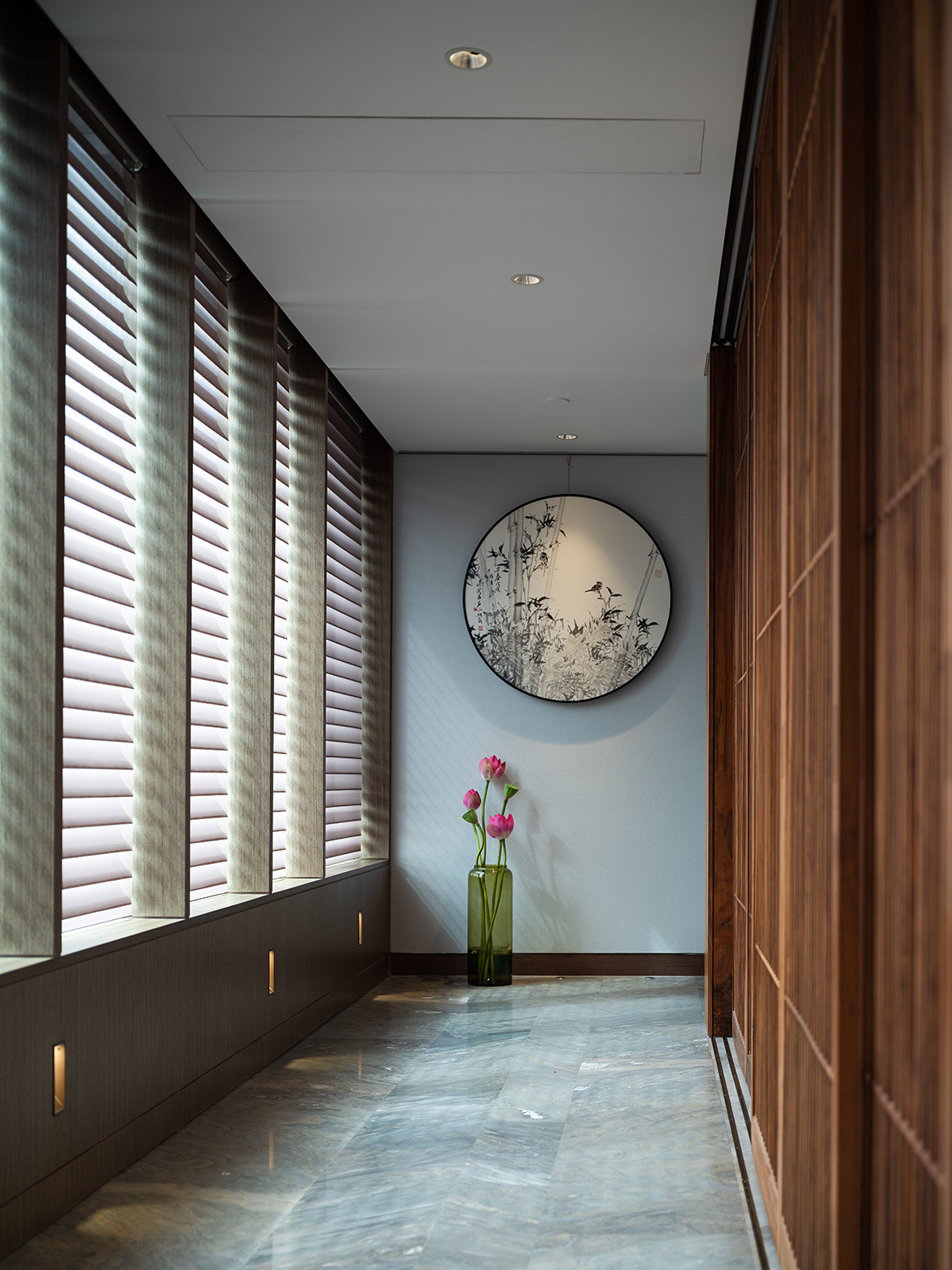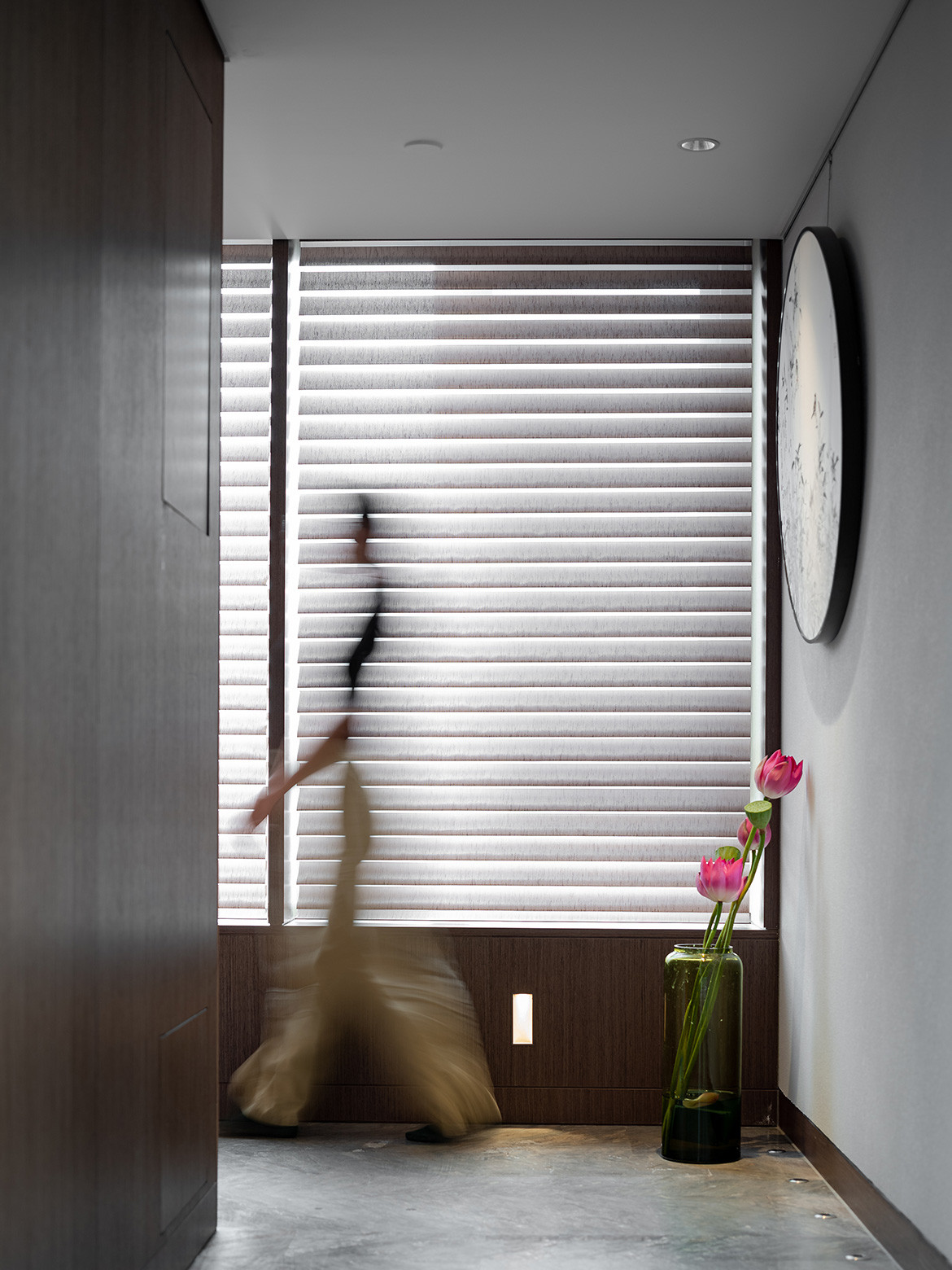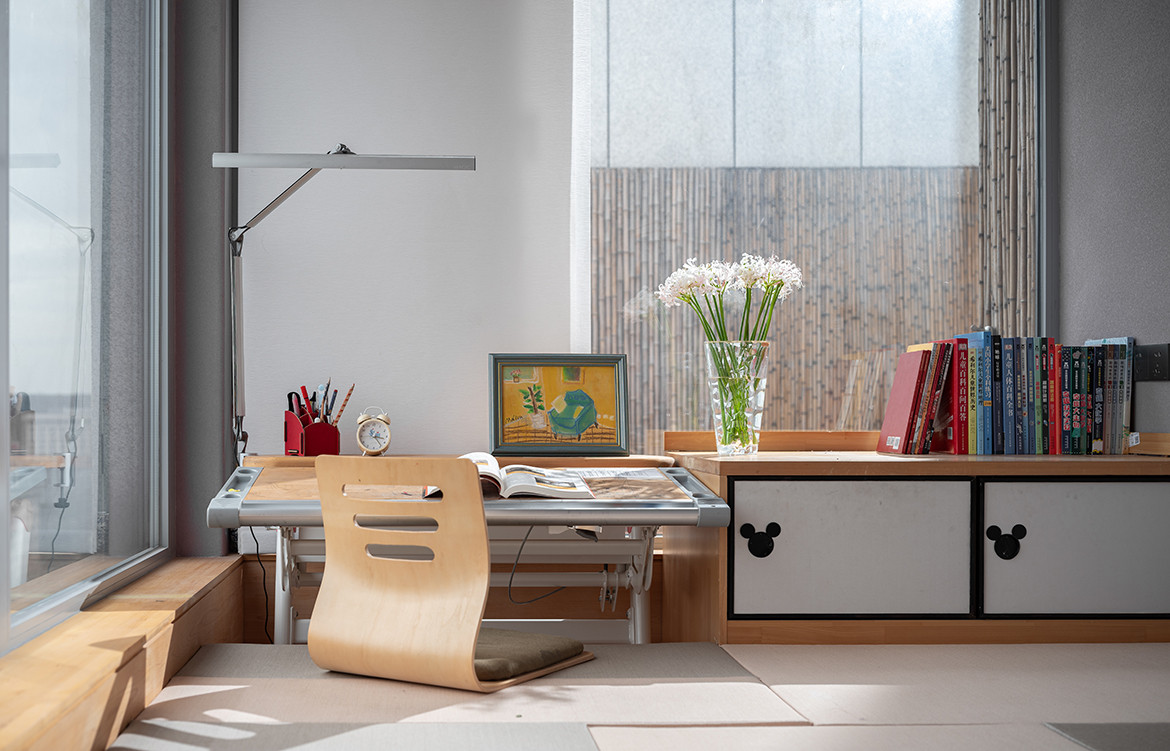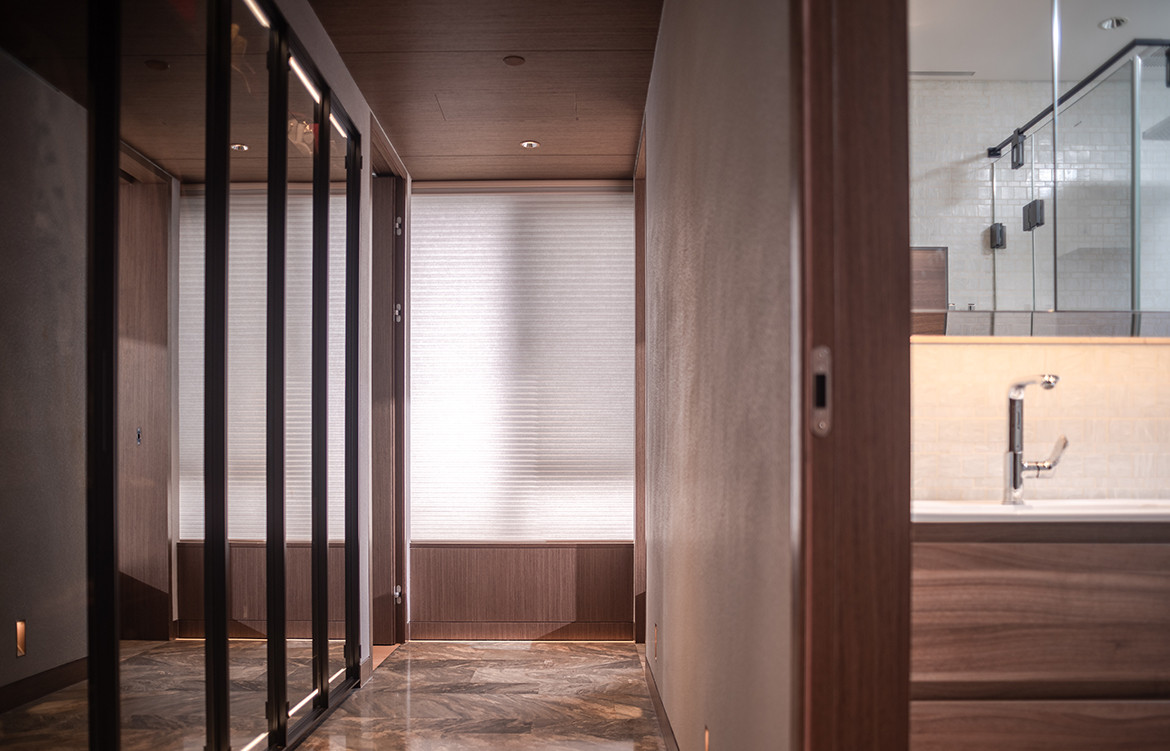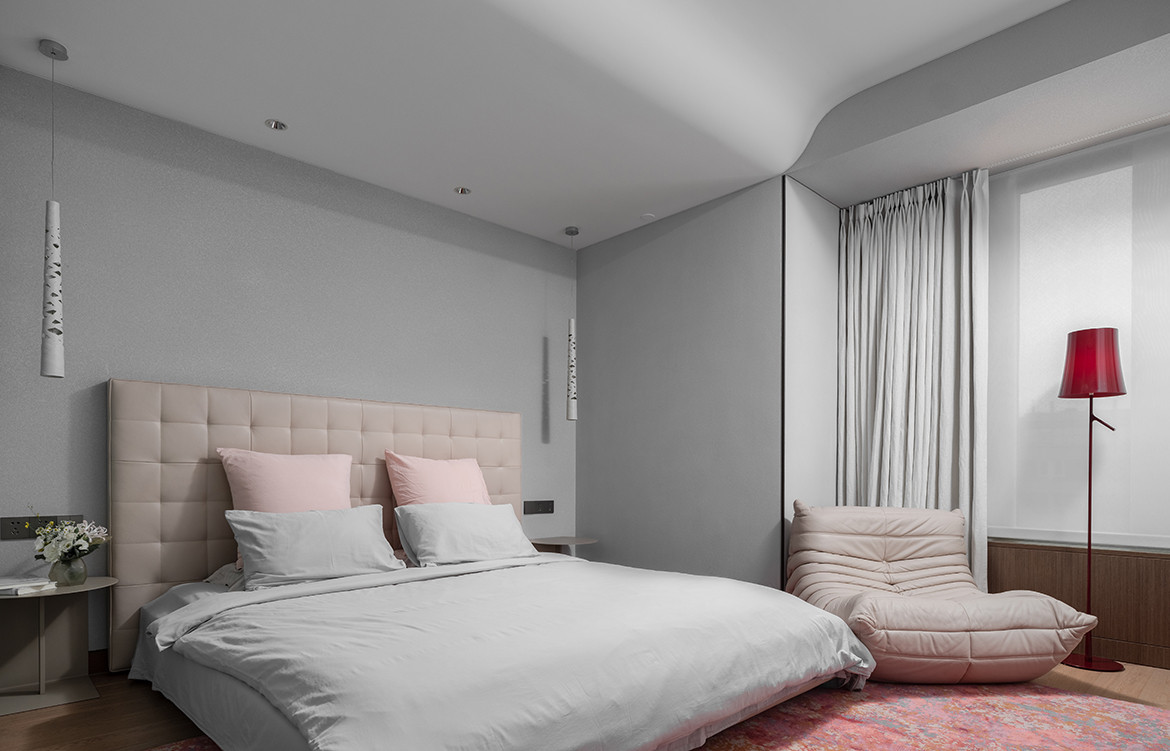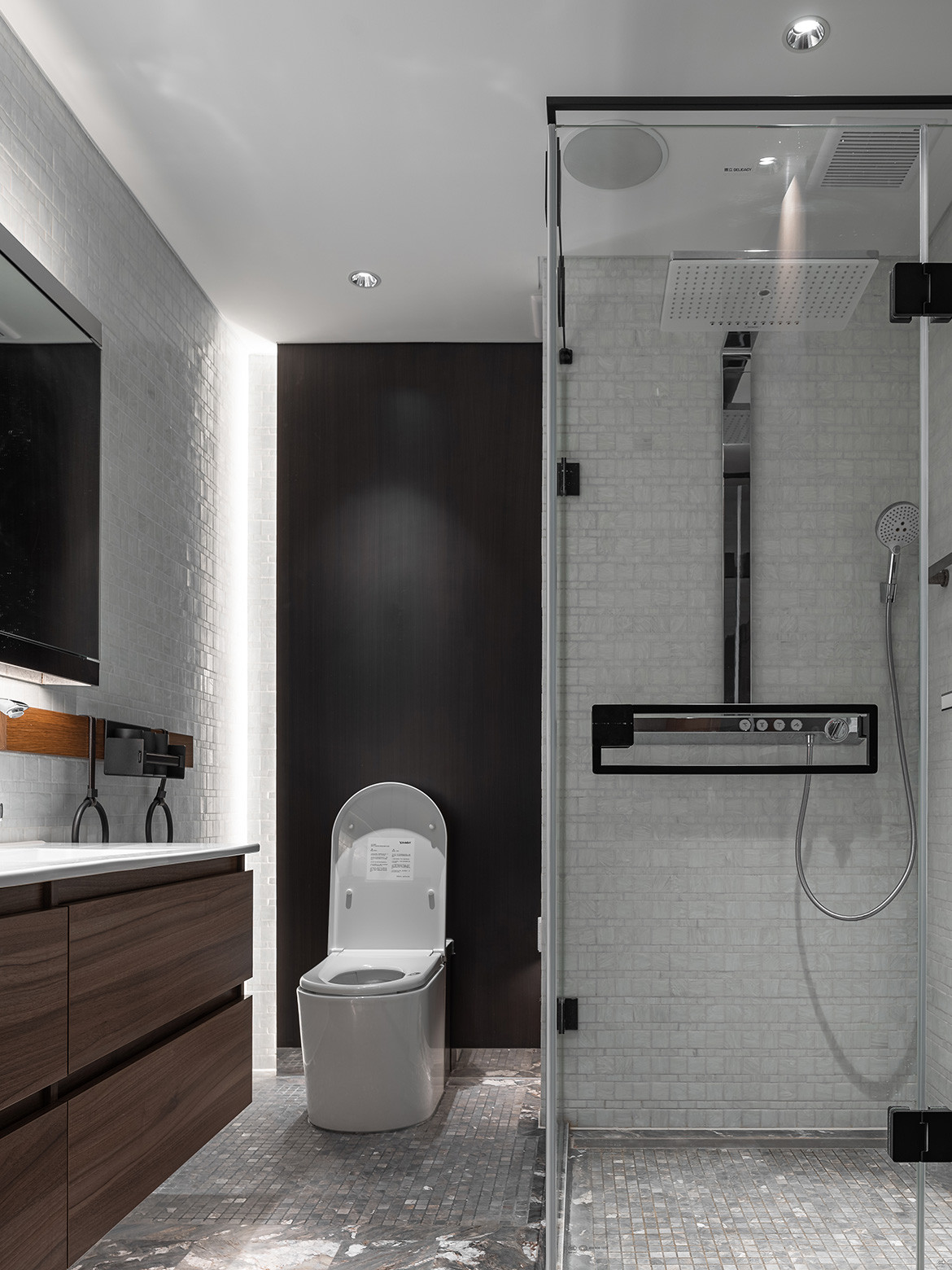 Tags: B&B Italia, beijing, contemporary design, Courtyard House, Family Residence, Jan Henderson, japanese design, TanzoSpace, Wang Dasquan
---